Hi everyone! How's your sunday going? Like every sunday I will share with your interiors and stories that caught my eye this week. There are a lot of colorful rooms in my sunday favourites this week. It's just one of those weeks where I'm really drawn to color (maybe because the weather was so dull). I hope you will love these rooms just as much as I do. And I'll see you tomorrow with a brand new blog post.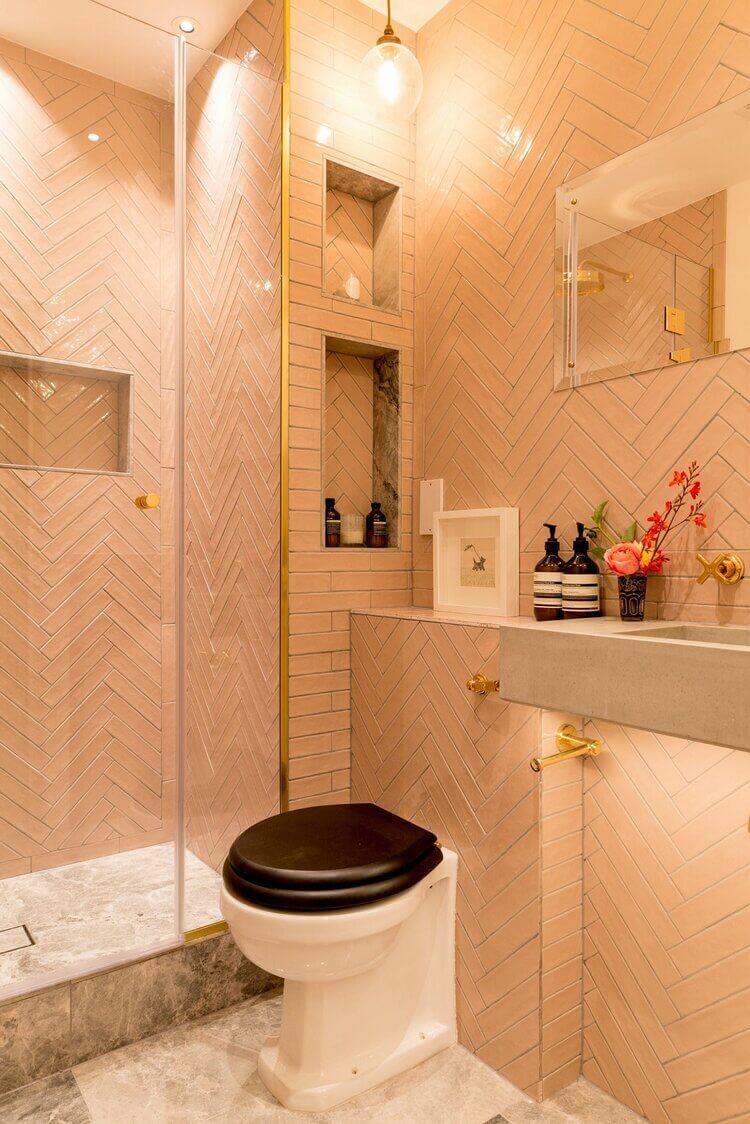 You might think 'what a nice collection of colorful bathrooms' and you're right of course. But what's extra special about these bathrooms is that they all appear in 1 house designed by Barlow & Barlow

. I think the owners really like color!
A Japanese-inspired apartment complex on Avenue Saint-Maudé in Paris. The wooden complex designed by Mars Architects is situated above a car park and it's surrounded by 1970s buildings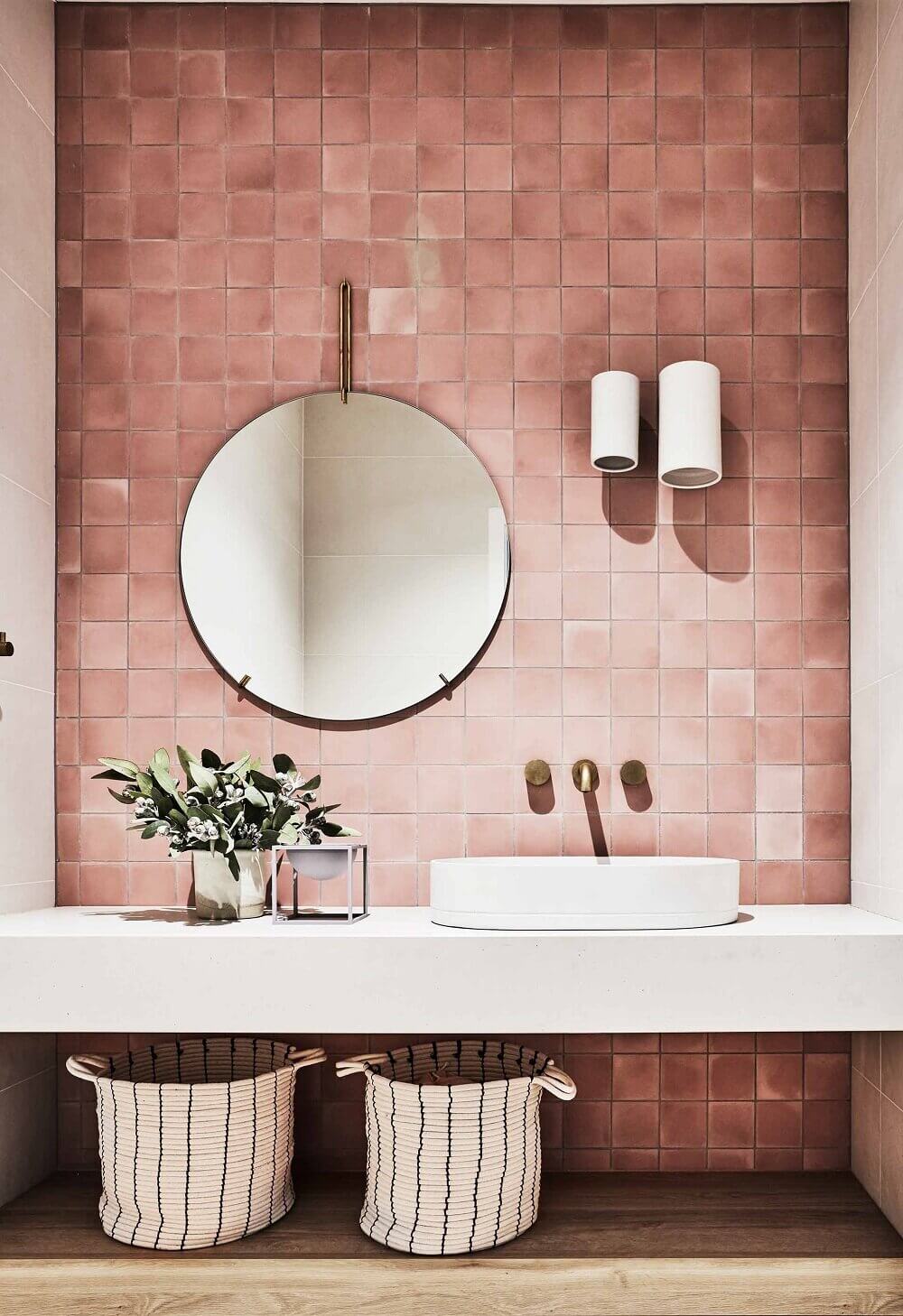 Yes! Another colorful bathroom. I always love pink in interiors and this bathroom in home in Bangalow, Australia

is a beauty (photo: Maree Homer)
Ever since I was little I loved driving through towns and look at the architecture and this is one of those streets that I would have loved (and still love now). Located in a small town in The Netherlands stands this canal house with a lovely stepped gable. The home is for sale and you can see the rest of the house on the sales listing
I love this colorful maximalist bedroom designed by Bari J.

and just look at the wallpaper on the ceiling. Amazing!
I saw this wonderful vibrant pink and green kitchen on the instagram page of Ben & Lizzie Adams

this week. Absolutely beautiful
The first fully 3D printed home stands in The Netherlands. The property is the first of five homes planned by the construction firm Saint-Gobain Weber Beamix. Read more about this house on The Guardian