A Scandinavian Penthouse Apartment With A Dark Green Kitchen
You probably have noticed it by now but the color green is very trending right now. Olive green, mint green or in the case of this penthouse apartment dark green. The top floor apartment in Stockholm hippest neighbourhood Södermalm is full of charm and character.
Exposed wooden beams are visible throughout the apartment, the living space has a traditional Swedish fireplace and warm and colorful rugs and pilows create a cozy atmosphere. In many houses the kitchen is the heart of the home and that is also the case in this penthouse apartment.
The long kitchen has beautiful dark green cabinets and a large kitchen island stands in the center. While cooking you can also look out of the window where you'll have a beautiful view over Stockholm. The penthouse apartment has 2 bedrooms, a walk-in-closet and a sauna. Besides the green ktichen I also love that they added color to this home with the textiles, with colorful rugs, pillows and bedding.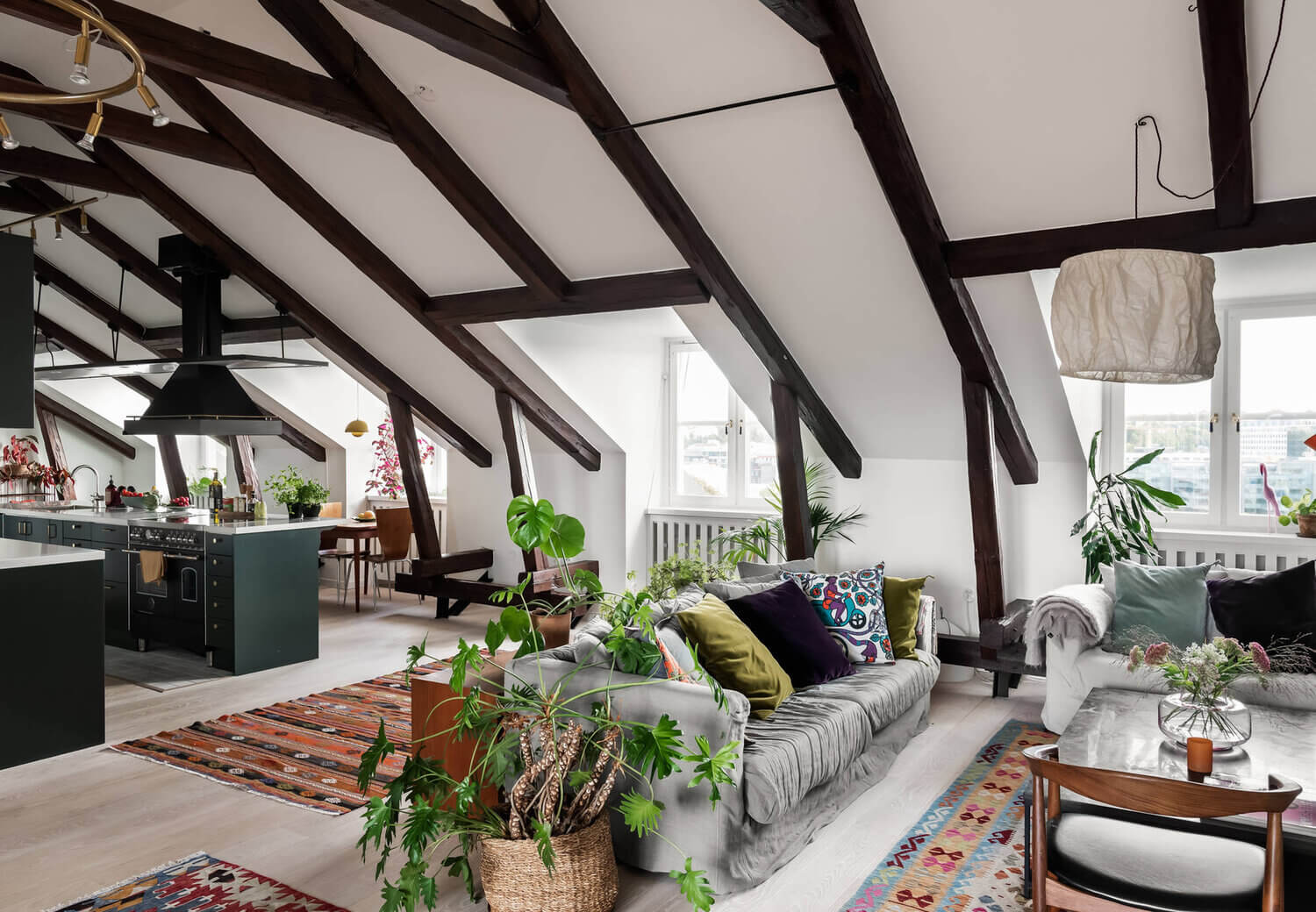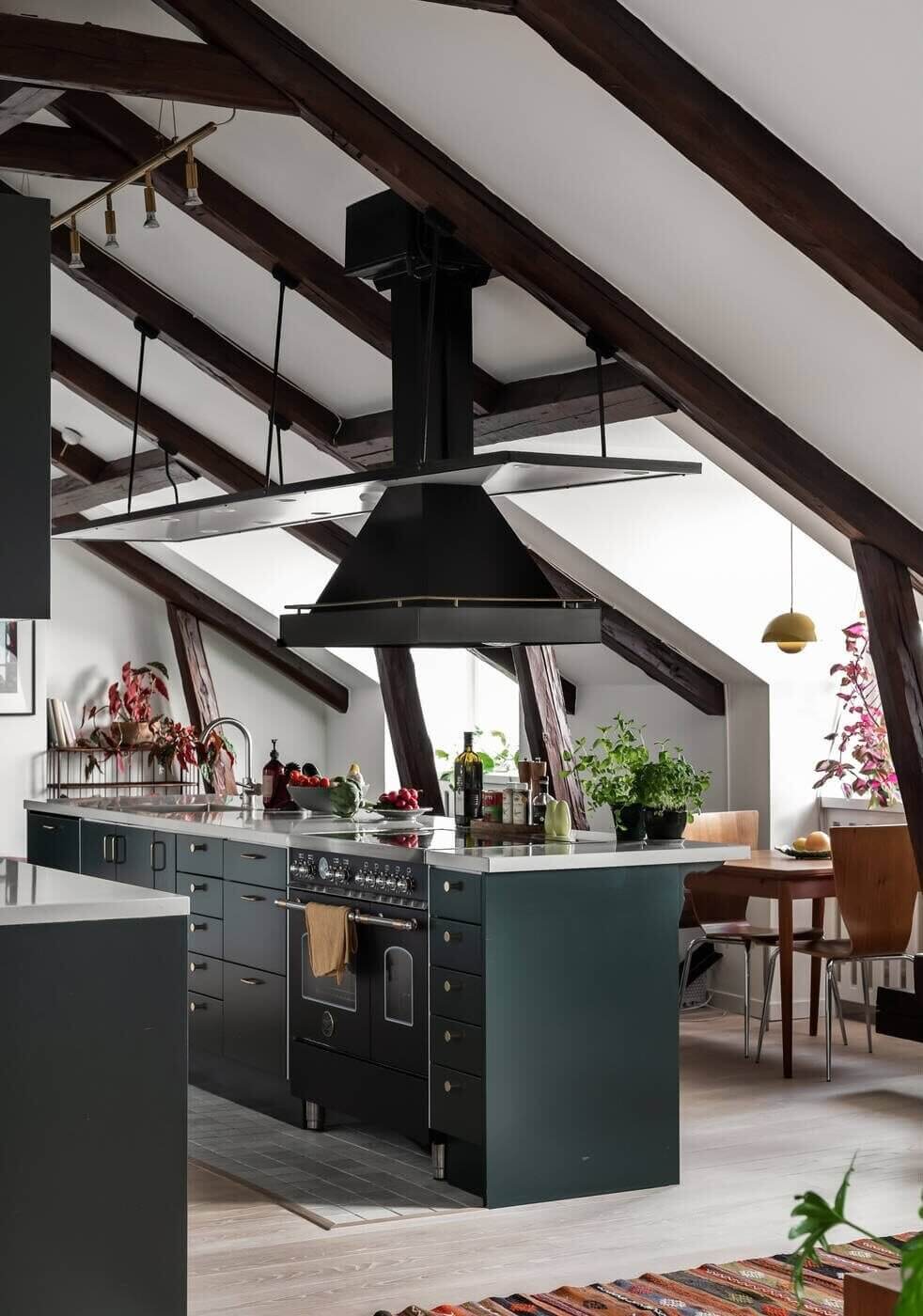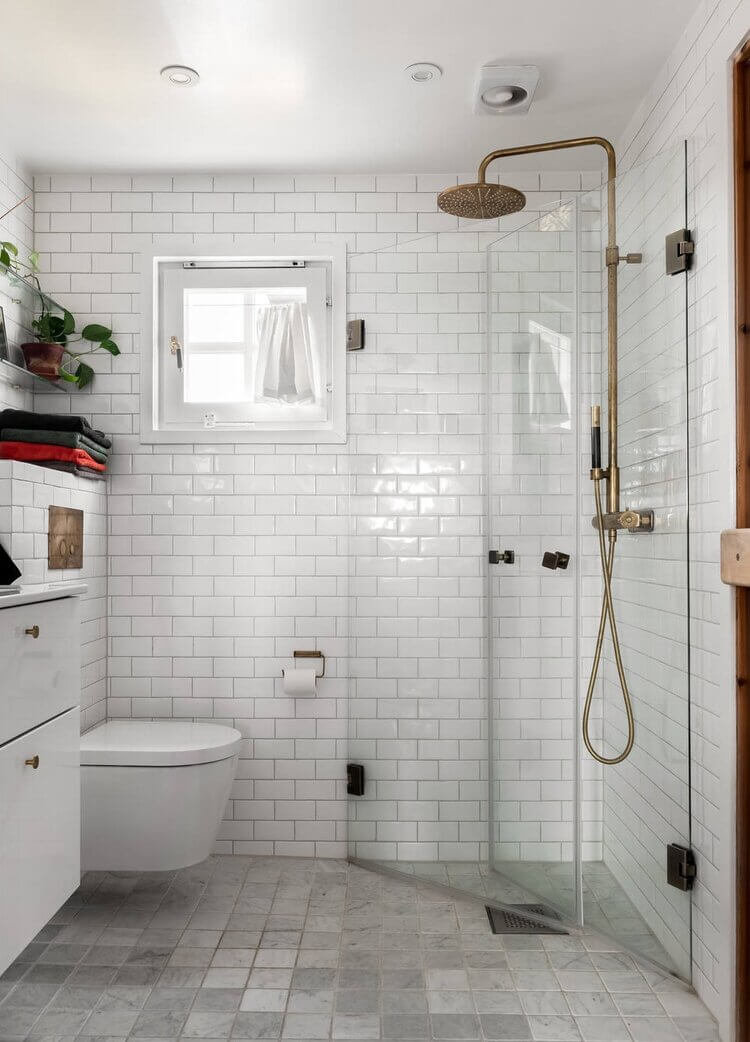 photography by Nestor Fastighetsmäkleri