An Industrial Loft in Montreal Designed by Future Simple Studio
On Rue de la Gauchetière in Montreal stands Unity, a 100-year-old heritage building that has now been converted into living spaces. Future Simple Studio have designed an industrial loft apartment in this old building where modern design and industrial architecture are combined.
The loft's design concept was to have a large fluid space with therein a box inside a box. Two glazed wooden structures are places within the open-plan space and serve as bedrooms. The two boxes also define the other spaces in the loft like the living area and kitchen.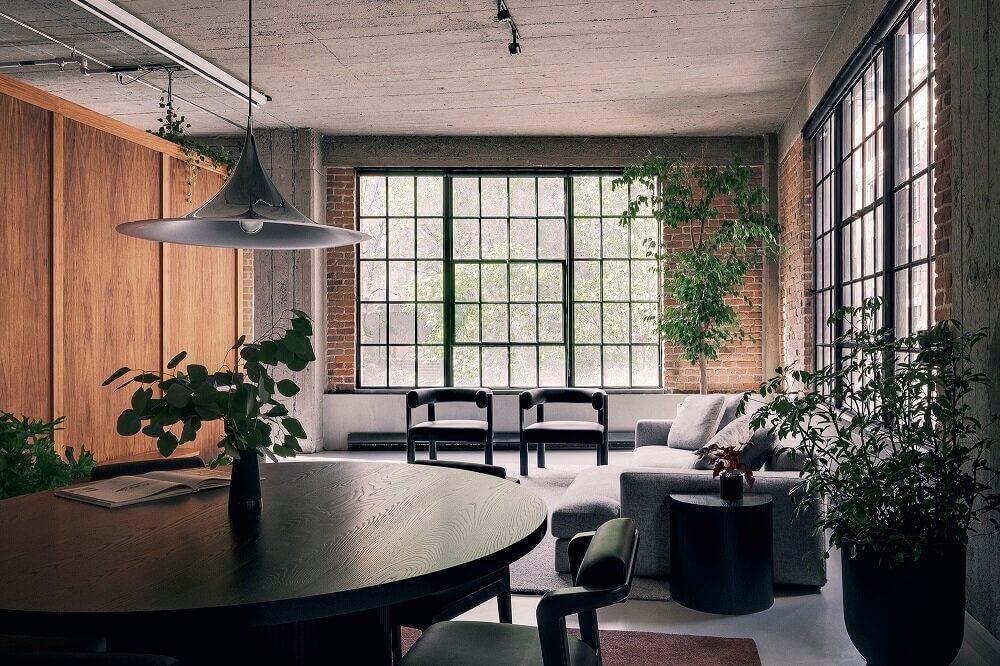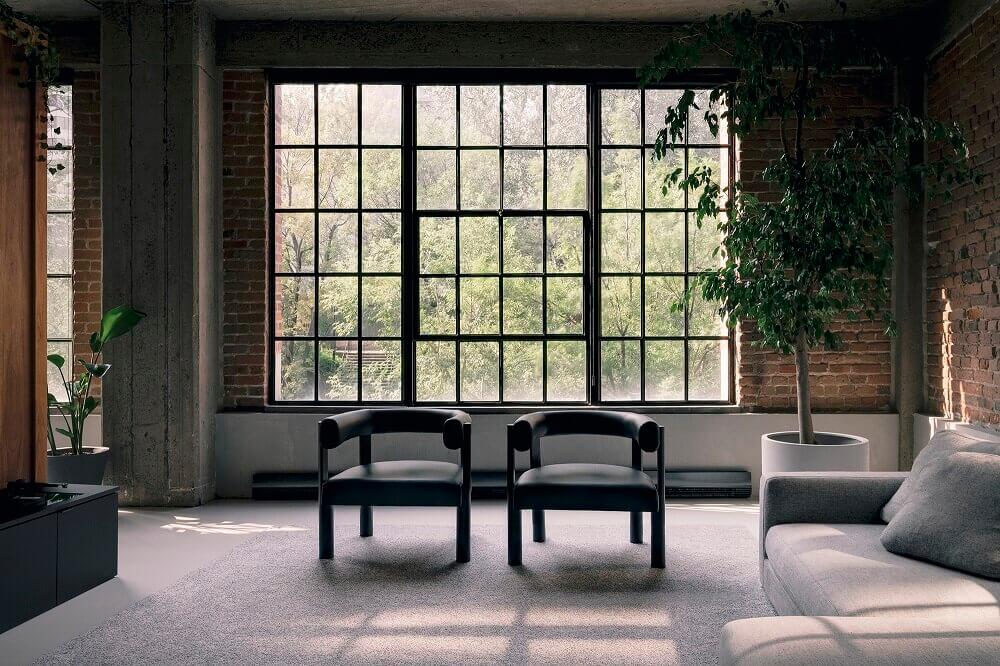 The Unity building in Montreal was built in 1913 in Paper Hill, the press district of Montreal. In the beginning of the 20th-century companies connected to the printer industry settled in this area. The small skyscraper called Unity is defined by its 10-story height (between 1901 and 1923 commercial skyscraper's in Montreal weren't allowed to be higher than 10 stories or 130 feet.
The bedroom is crafted as a bespoke kit of parts including everything from ceiling panels and mullions, to flooring and furniture. A series of automated blinds—both sheer and blackout—transform it from a private room to a floating lantern.
The inudstrial elements like concrete and brick walls are combined with walnut wooden elements to create warm spaces. The glass and mirrors emphizes the light and space of the loft apartment.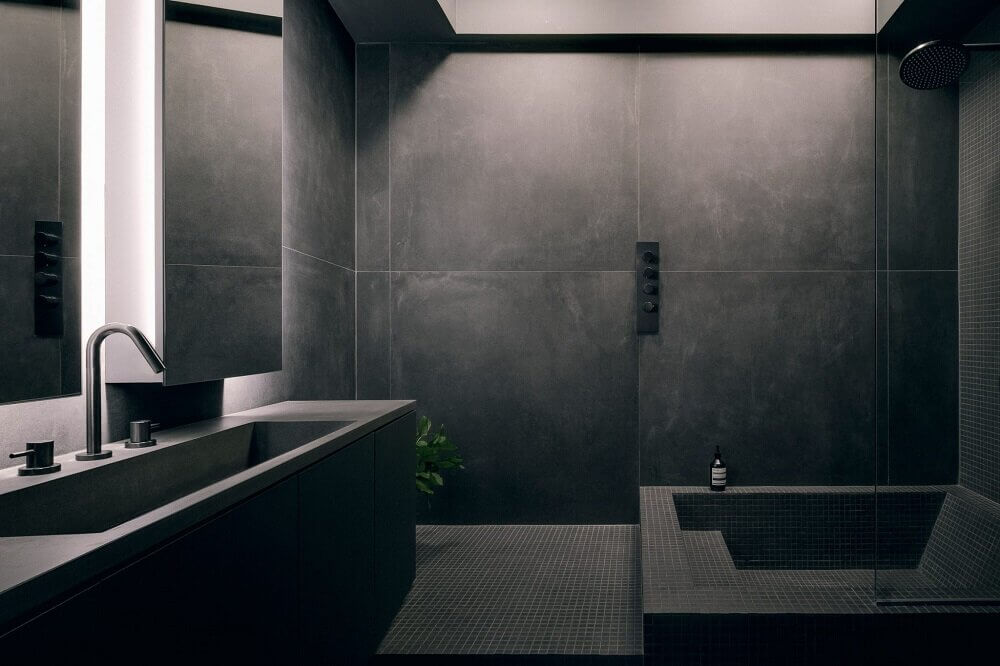 photography by Félix Michaud