A Beautiful Grey & Blue Scandinavian Apartment
Blue and grey is a beautiful color combination, which you can also see in this home I showed you earlier this week, and it shows again in this Scandinavian home.
Although I'm not a big fan of the wallpaper in the living room I do like the color in combination with the white and wood in the furniture.
The bedroom is painted grey and I really like the shelves they put up in the slightly awkward corner next to the bed. It shows that you can use every inch of your home in a smart way. It'another beautiful Scandinavian home!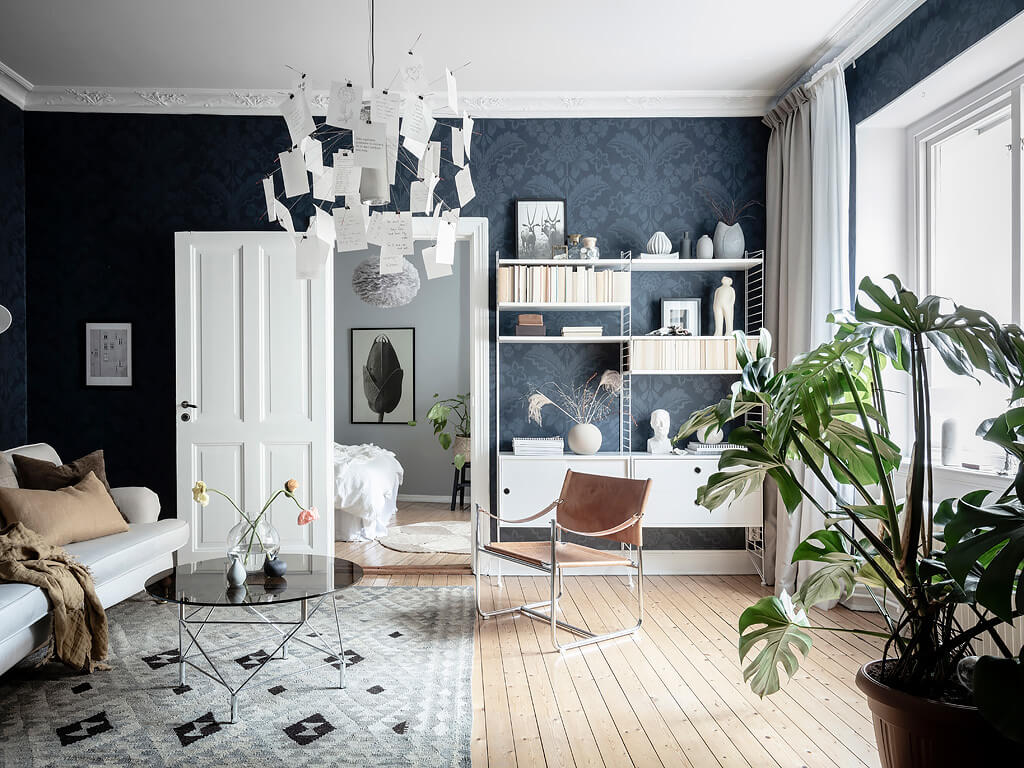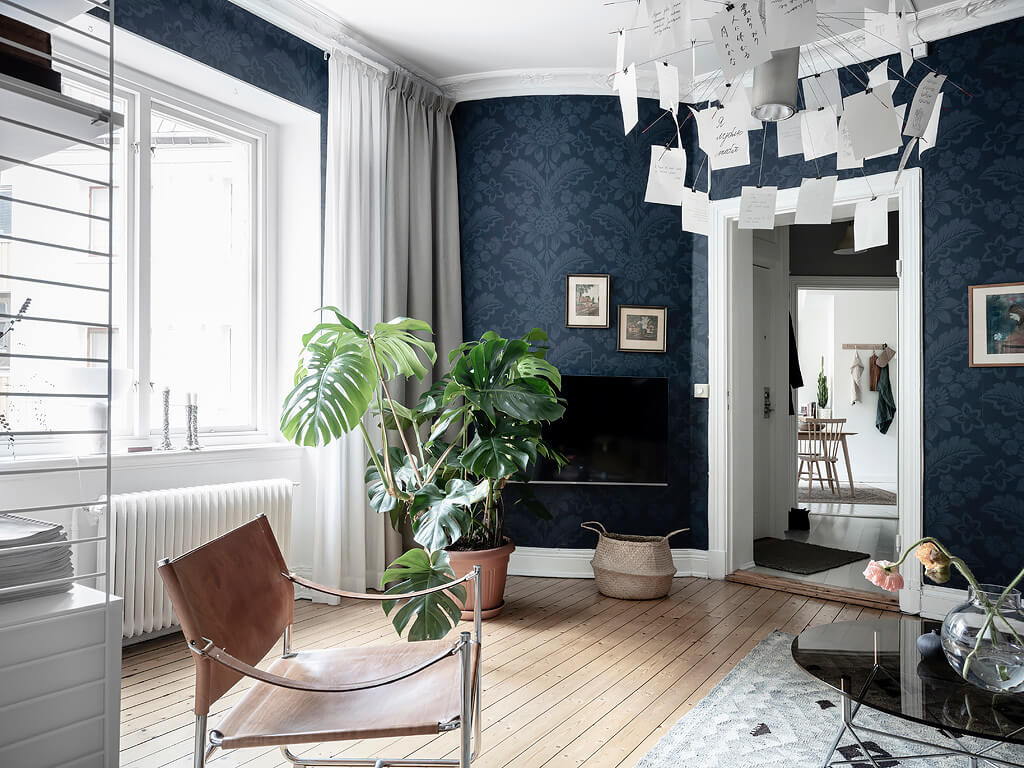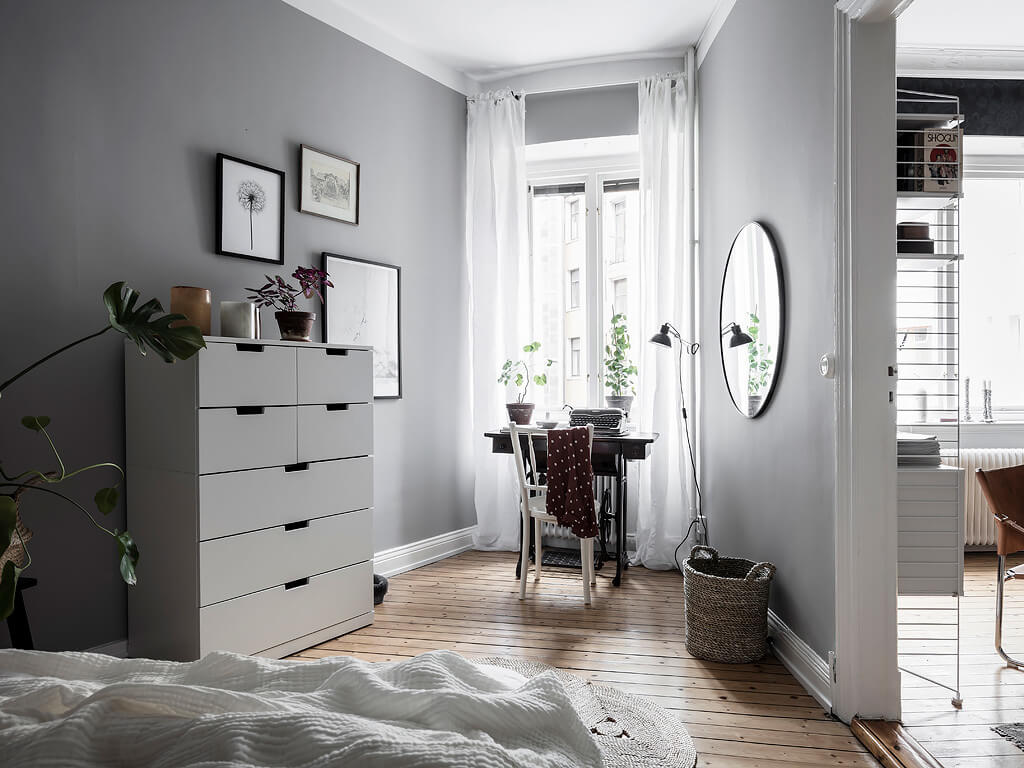 photos by Anders Bergstedt for Entrance Mäkleri