A Charming Scandinavian Apartment With Original Details
This first week of this new year is turning into a bit of a Scandinavian week but I can't help but find lovely home tours from the Northern countries. Today I came across this lovely 1-bedroom apartment in Gothenburg.
The apartment complex was built in the 1920s and you can stil see original features in the apartment like a wonderful wooden floor, double doors and built-in wardrobes. Especially that gorgeous wooden floor give this apartment an instant charming atmosphere. I love how the pattern of the floor changes depending on the room you're in. In the living room it is laid in a herringbone pattern, while in the kitchen and bedroom it's laid straight.
The spacious bedroom has enough place for a large double bed and a workspace (which we all need right now, since most of us have to work from home). The color scheme in this apartment is typical for a Scandinavian home, a lot of white with a hint of grey and some natural hues. I love the vibe of this home, it's warm and charming and Scandinavian design always makes me happy.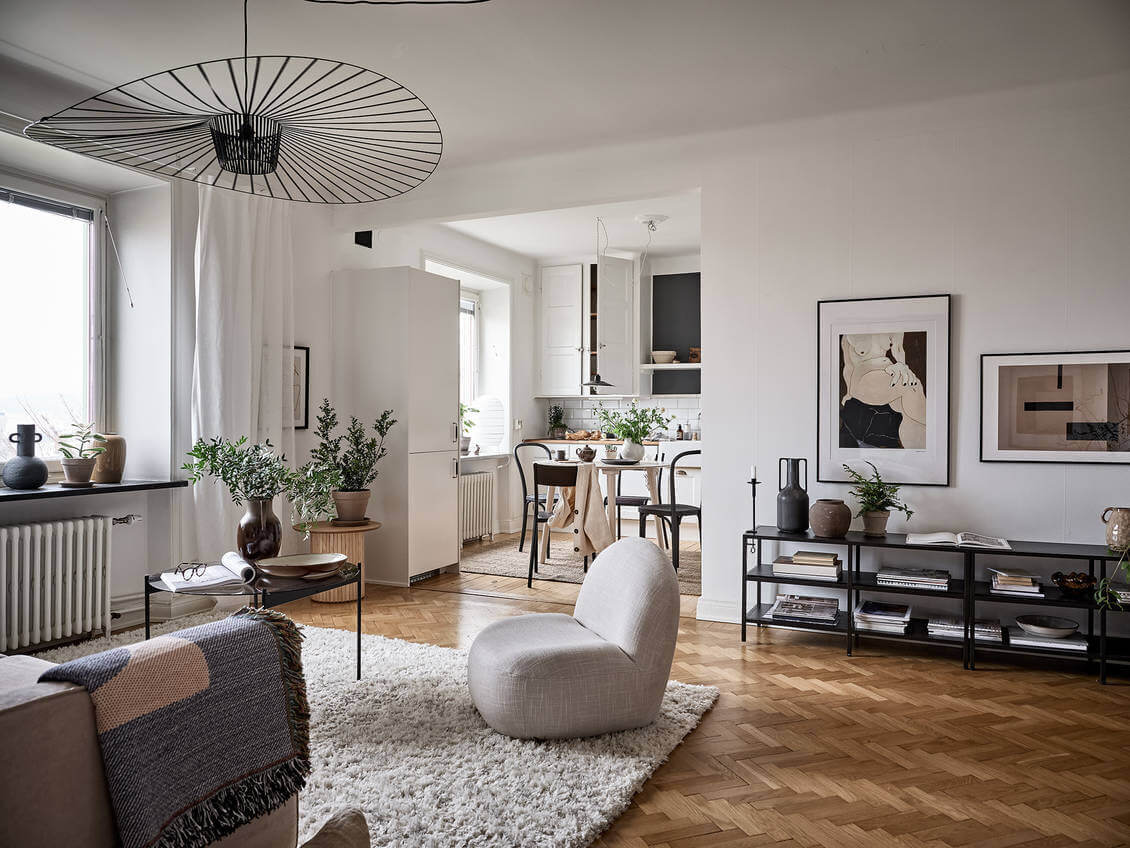 styling by Emma Fischer & photography by Janne Olander for Stadshem