A Charming Swedish Apartment with Blue Walls and Plants
There is definitely a love for plants in this small 1-bedroom apartment in Sweden. Everywhere in the house and on the balcony you'll find them.
I love the natural vibe in this home which has been spruced up with blue walls in the living room. Also note the dining table in the living room which has been made of an old door, such a great look! Have a great sunny saturday!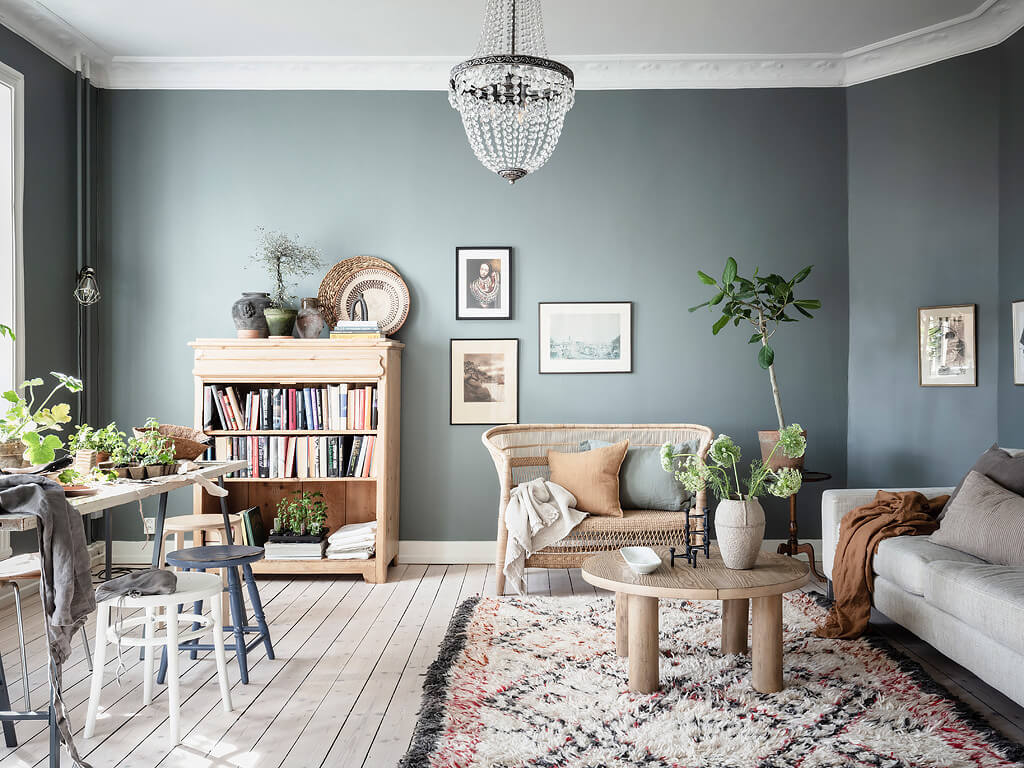 photos by Anders Bergstedt for Entrance Mäkleri