A Colorful Bohemian Craftsman Bungalow in New Haven
Pink chairs, green kitchen cabinets, yellow wallpaper and loads of plants.. sounds good? Yes i thought so. It's monday again and it's always nice to post something a bit cheerful on this day. And that's what you're getting with this 1934 craftsman bungalow in New Haven, Connecticut.
The owners are Jessica and Christopher (together with their dog & 2 cats) and they have decorated this charming home with plenty of color, plants and personal items. They love to entertain so it's nice that this bungalow is pretty open plan where the kitchen, dining and living room all flow together. I love how they combined all the colors, styles and patterns together it gives the home such a loved and truly well-lived in house which it makes it very charming.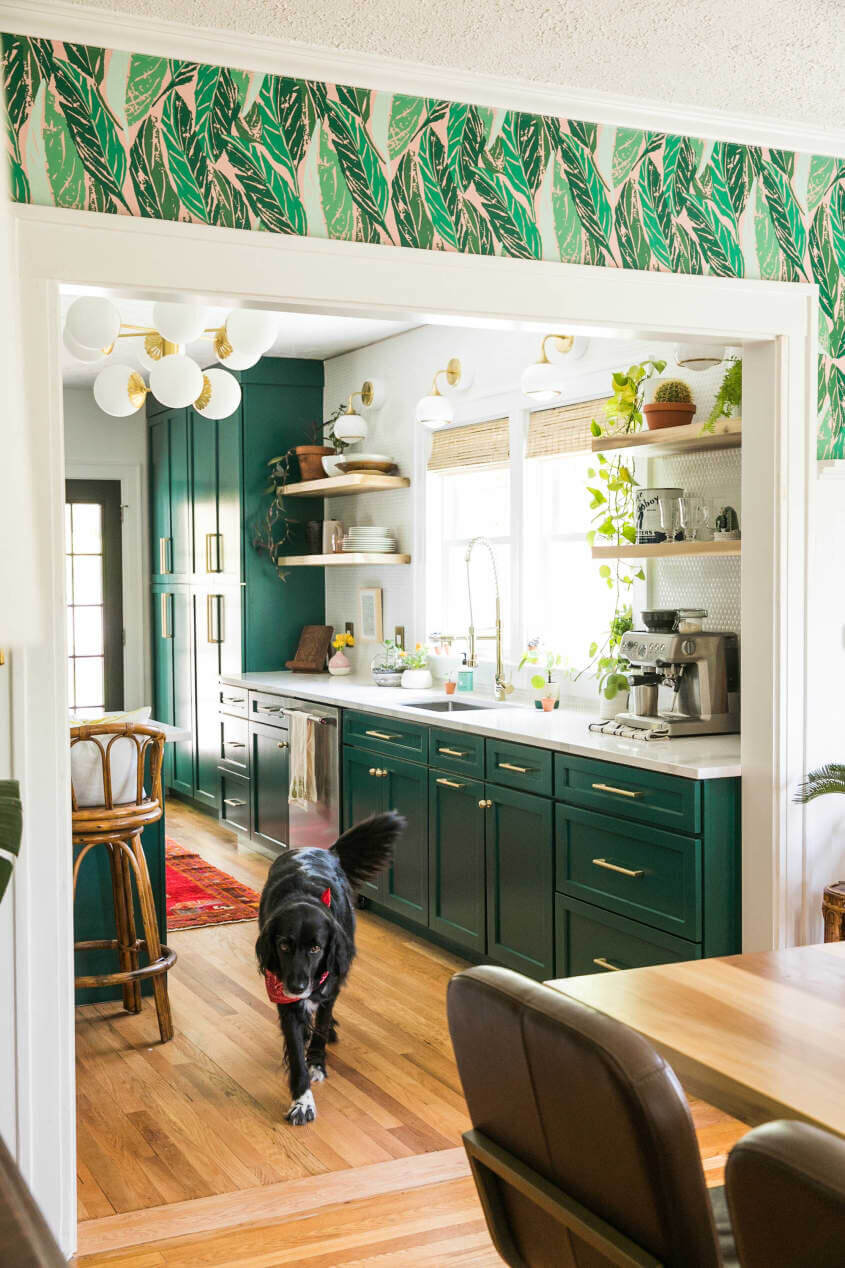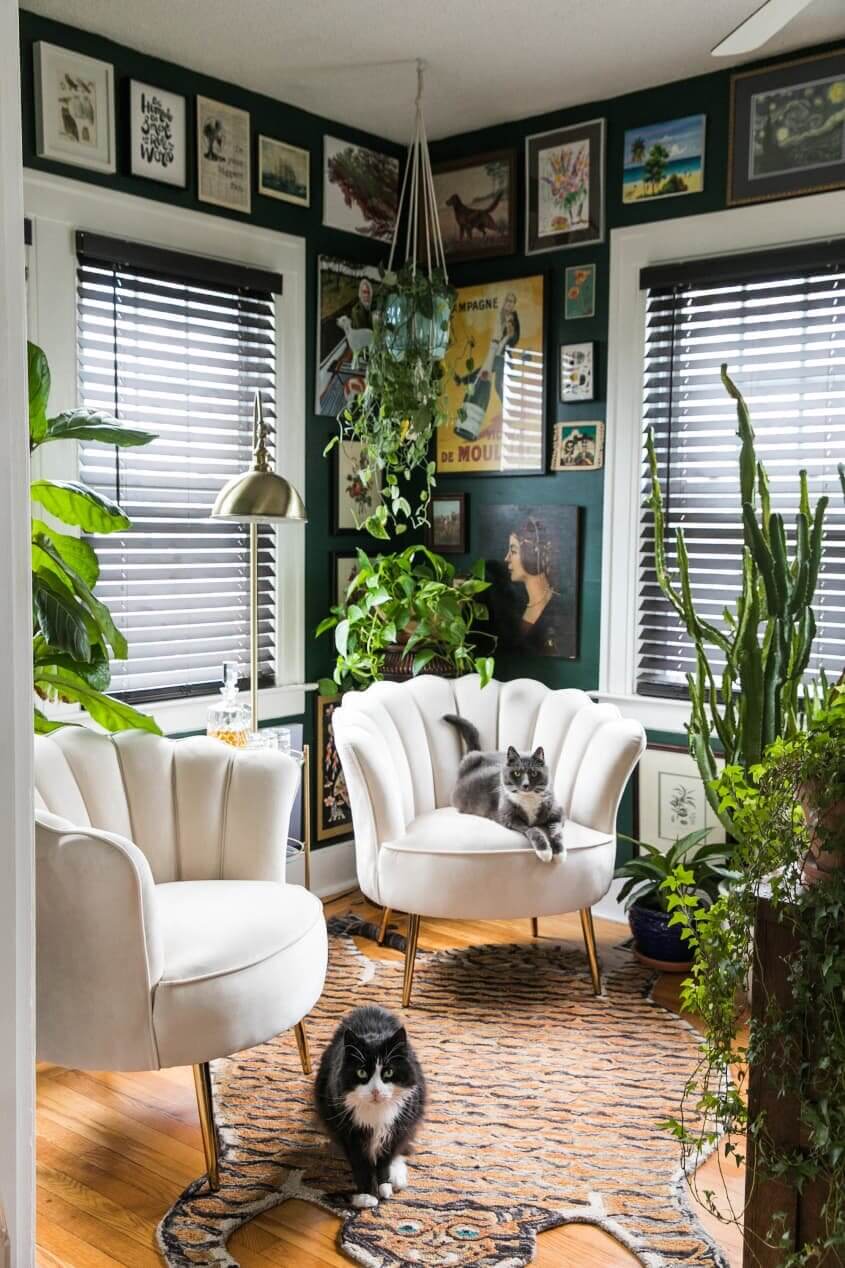 photography by Jessica Brigham