A Warm Scandinavian Apartment Filled with Books & Plants
There is no shortage of beautiful Scandinavian homes, and today I want to share this lovely two-bedroom apartment. The apartment in Stockholm was built in 1929 and has recently been renovated, and still remains some period details.
The original herringbone patterned parquet floors, wooden floors, mirrored doors, windows with spaniels, and ceiling rosettes are combined with modern features such as a sleek white kitchen.
At the front of the house lies the open-plan living room and kitchen. Doors between the rooms have been removed to create one flowing space. On the floor lies a warm parquet floor laid in a herringbone pattern.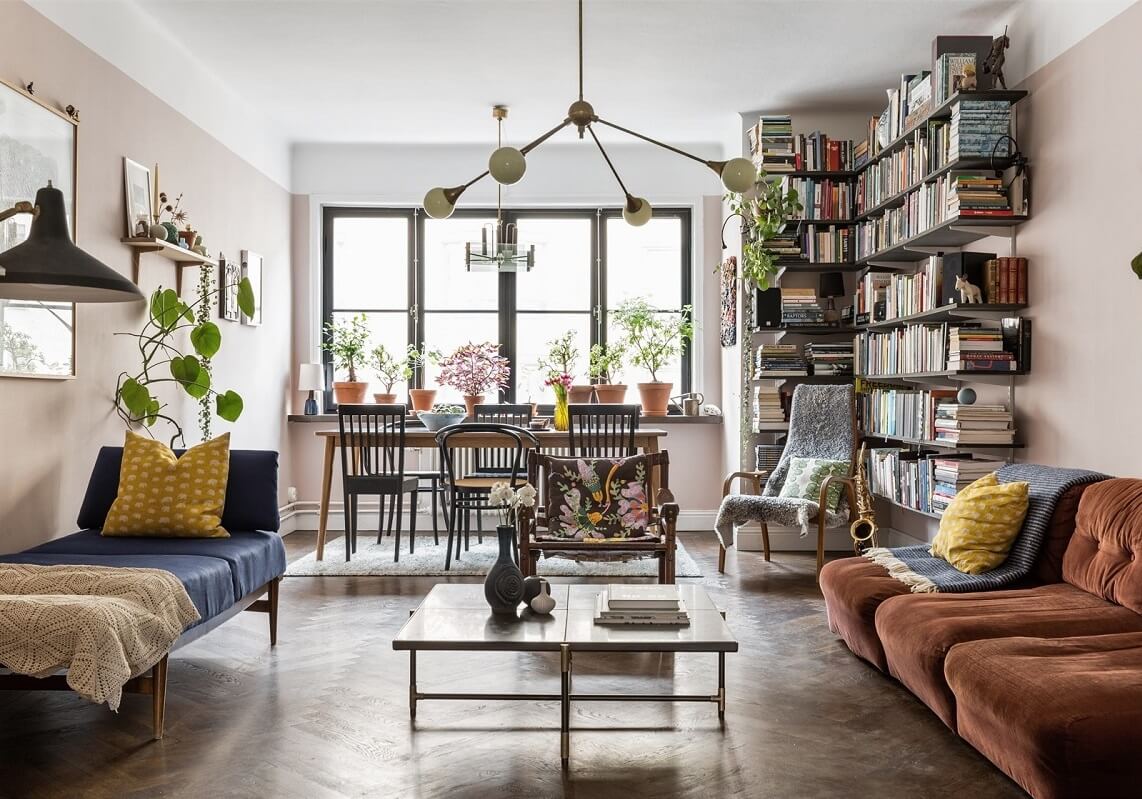 A large dining table sits in front of the window,d and it is flanked by floor-to-ceiling bookshelves. Closer to the kitchen, they placed the seating area with a rusty red sofa and a blue daybed.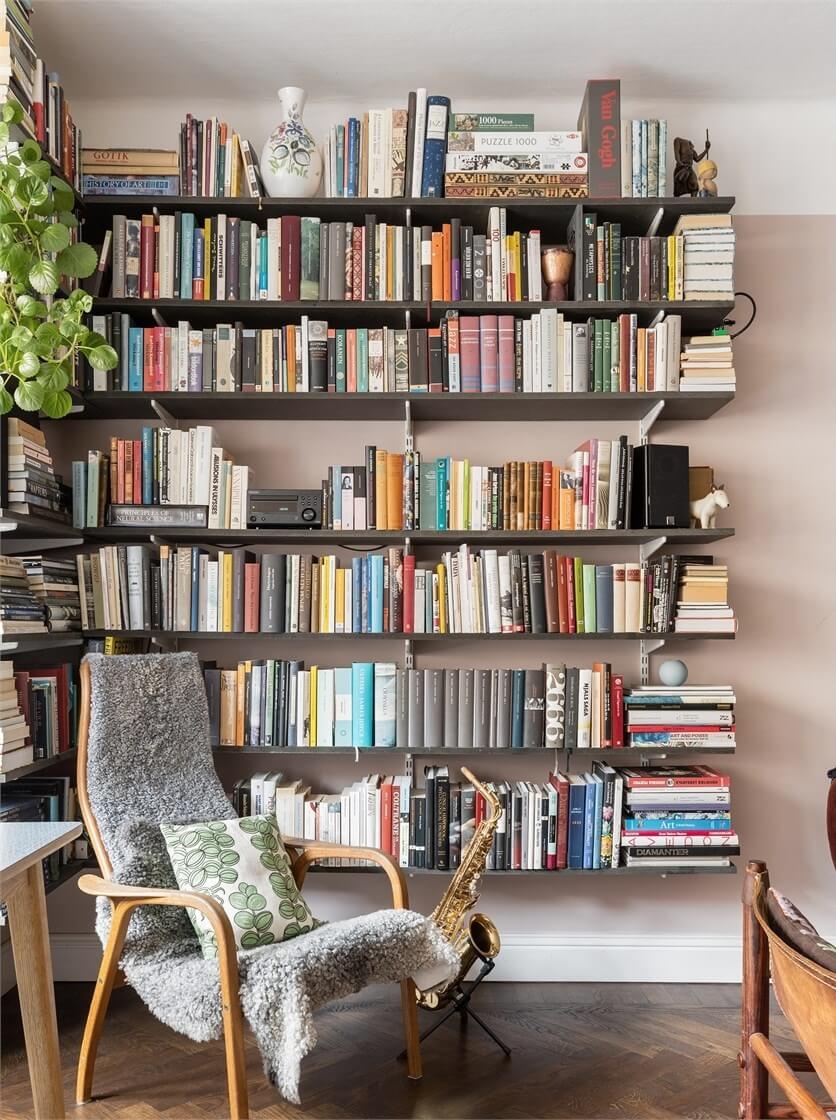 The walls are painted in a light pink color which looks great in combination with the warm wooden floor.
From the living room, you have an unobstructed view to the back of the house where the bedroom lies. In the center of the house lies the spacious modern kitchen.
The kitchen is the center of the apartment and is furnished with modern white cabinet doors with recessed handles, a stone worktop, and the herringbone patterned parquet floor that continues into the living room. The walls are painted in a serene light gray shade.
At the back of the apartment, overlooking the courtyard, sits the master bedroom. The wallpapered rooms are combined with a wooden plank floor.
Two wardrobes sit on each side of the bed. In between, they placed bookshelves that also work as nightstands.
The second bedroom is now a small but charming kids bedroom. The walls are painted in a lovely light blue shade. The small space is used effectively with a bunk bed, a built-in closet, and a wall-mounted desk with bookshelves.
They created a wonderful shelving system in front of the window filled with plants.
photography by Fastighetsbyran