Barbiecore Interiors: The New Colorful & Fun Design Trend
Barbiecore interior design is a new trend that is taking the fashion and design world by storm. The vibrant and whimsical world of Barbie is a celebration of maximalism, bold pink tones, and feminine accents. It's a complete shift from the minimalistic aesthetic that has ruled the design world for so many years.
The Barbiecore trend started in the fashion world, where hot pink ensembles, hair colors, and accessories made us feel like we were already living in a Barbie World. And now, the Barbie trend is also visible in our homes.
You can't escape Barbie. On July 21, Greta Gerwig's new Barbie movie featuring Margot Robbie and Ryan Gosling will be released in theatres worldwide. And the trailer made many people very excited. The pink set design (that even caused a shortage of pink paint) has given much inspiration for their own home.
See also: Stay in Barbie's Malibu DreamHouse – Ken's Way!
What is Barbiecore?
The Barbiecore design trend is defined by bold colors, patterns, and textures. The trend takes inspiration from the iconic Barbie doll, known for her pink outfits and glamorous lifestyle.
Barbiecore interior design is all about creating spaces that are fun, bold, and feminine. This means that the rooms are decorated in bright and bold colors like pink and purple, which are combined with playful patterns and florals. The Barbiecore interiors are playful, stylish, and comfortable.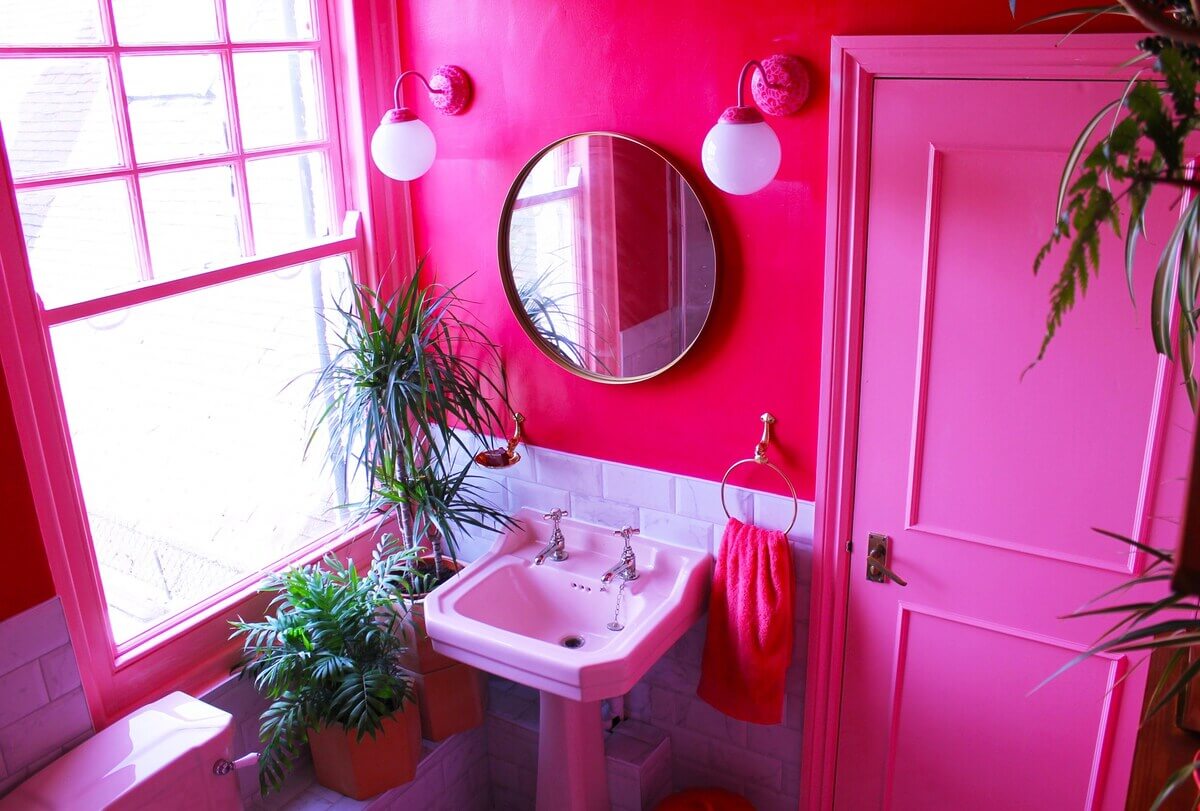 The Barbiecore interior style isn't just about bold colors and patterns. It is also about the style of the furniture pieces. Barbiecore is colorful and playful but also comfortable. So we see large furniture pieces, fluffy rugs, and large pillows that make our leisure time a bit more comfortable. The style of Barbiecore is also nostalgic, with furniture and decor pieces in vintage designs.
The famous Moulin Rouge in Paris was turned into an Airbnb apartment for a short period of time. This room is the perfect example of a Barbie interior style if you prefer more soft color tones and floral designs.
Barbiecore Interior Ideas
You need to be brave to add the Barbiecore style to your home. Don't be afraid to use bold colors and take some risks in decorating your room. And while the original Barbie style uses hot pink shades, you can also incorporate this Barbie design style by using more subtle pink tones.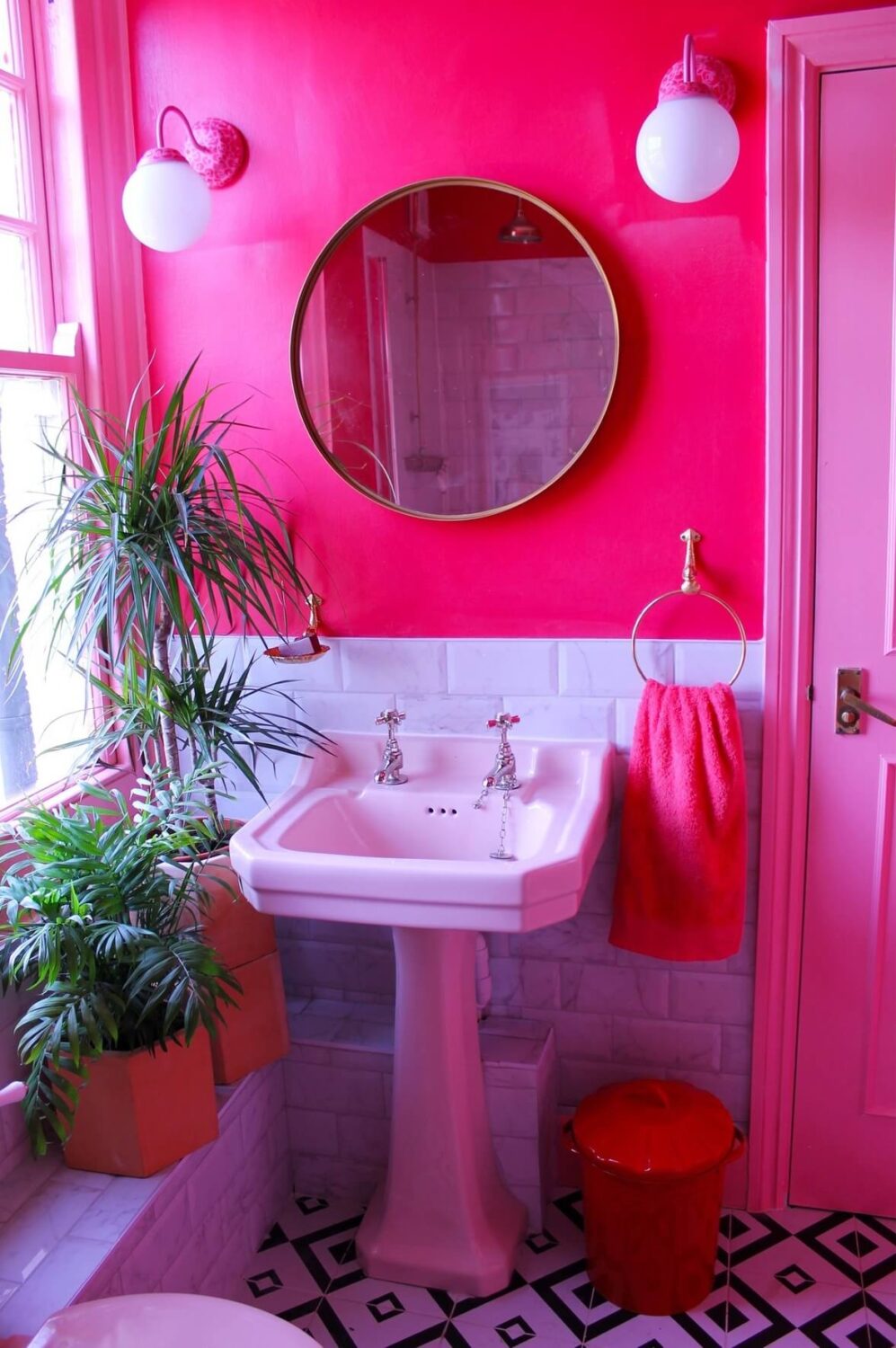 Interior designer Amy Exton has added Barbiecore style in several rooms in a Margate Airbnb house. The bathroom and the hallway are the best examples of this bold style in this home.
An all-pink room with pink walls, furniture, and décor is probably a bit too much for most people. But you can incorporate Barbiecore more subtly by painting the walls more neutral soft pink and adding floral patterns in the furniture and décor pieces. Leave the hot pink items for the accessories, such as the occasional hot pink pillow or a hot pink artwork.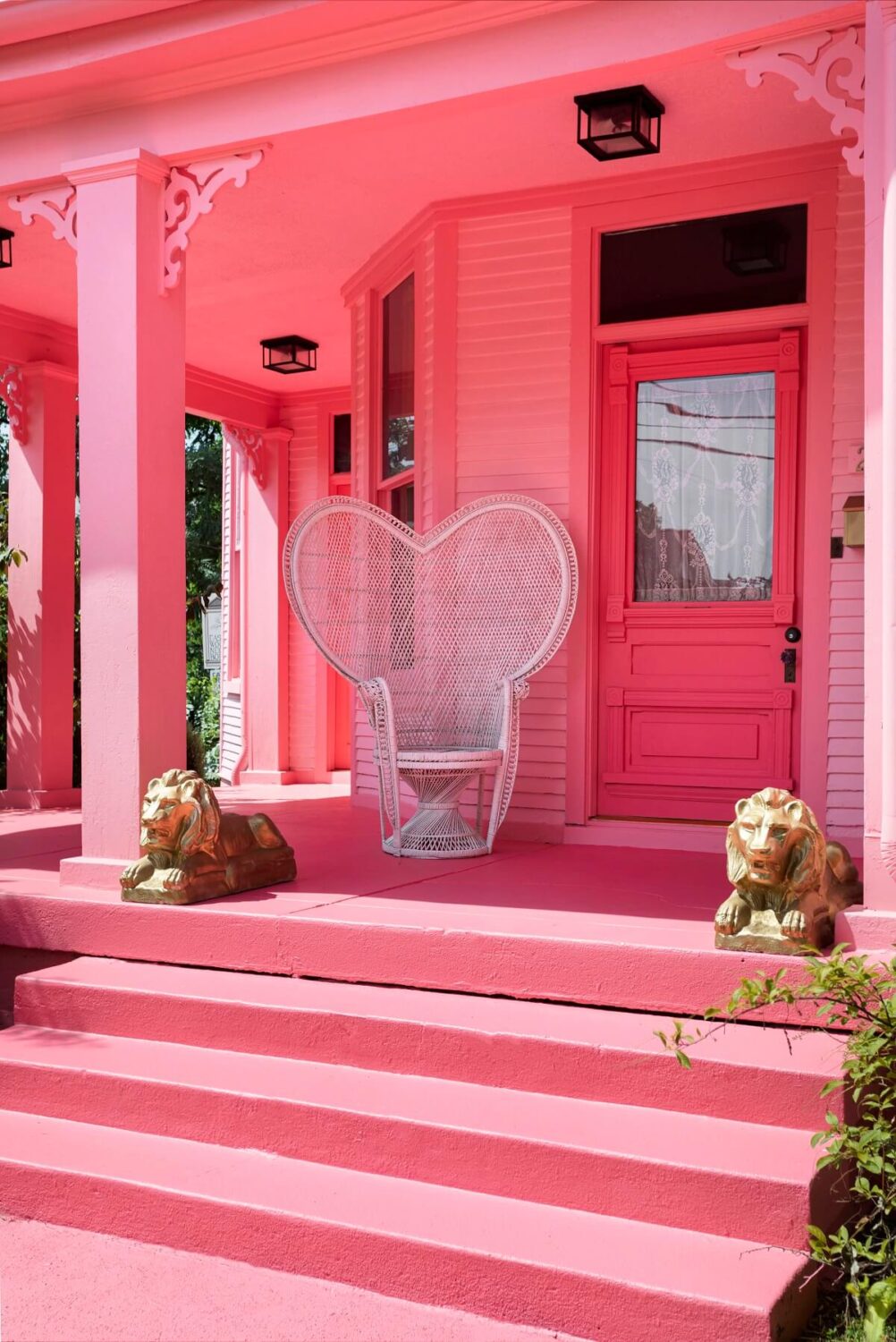 The Nashville house of Adora is the perfect Barbie house indoors ánd outdoors. A pink exterior and veranda welcome you into a bold pink home that also includes a pink and mustard yellow kitchen.
Hot pink is not for everyone, but as mentioned, you can add a more subtle Barbiestyle to your homes by using lighter shades of pink and floral patterns or artwork as you can see in the following images.
A light pink base is combined with hot pink pillows and an armchair. Also, in the artwork, they used a variety of pink shades, which creates a lovely effect without being overwhelmingly pink.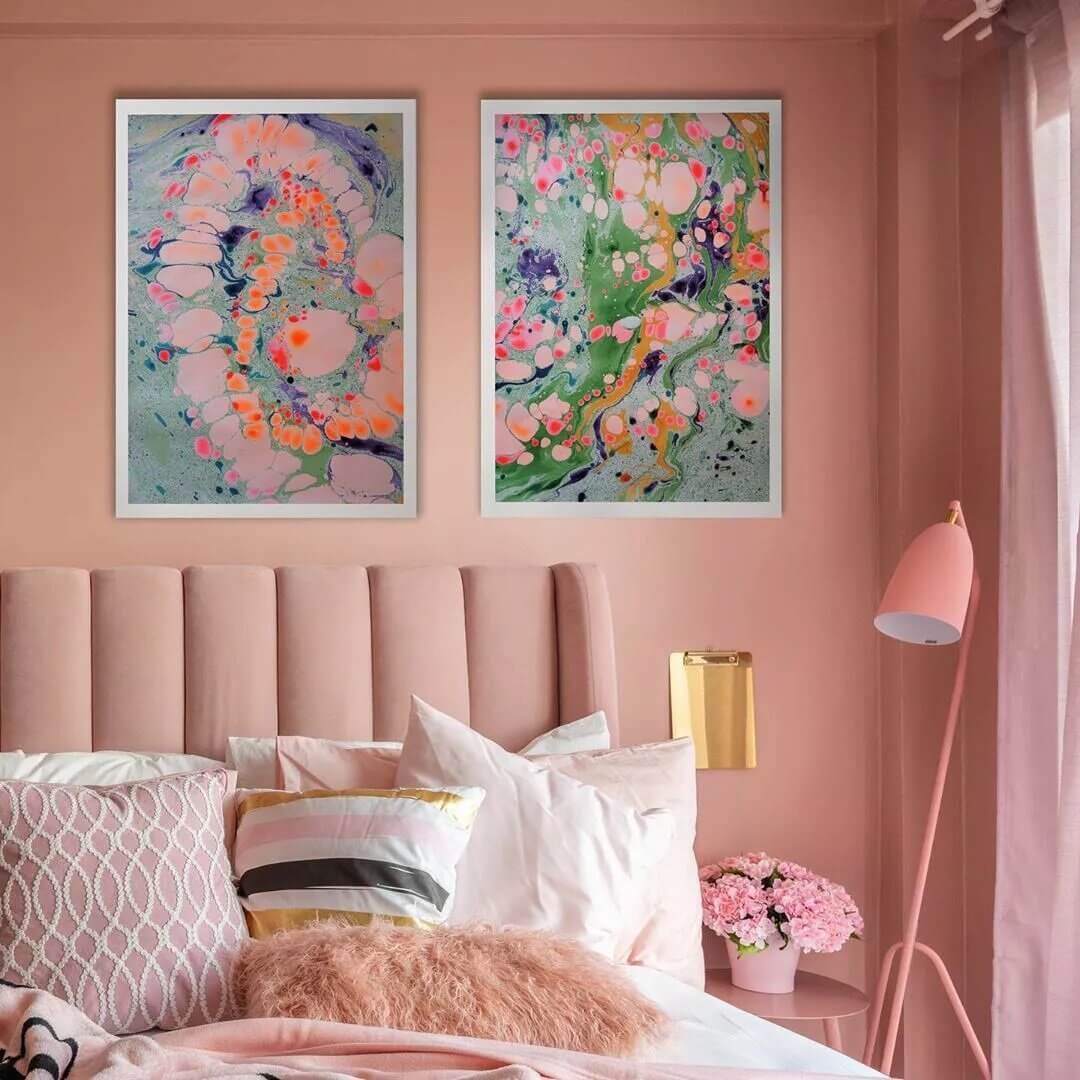 See also: How To Style A Pink Bedroom (For Adults)
The television room in a historic home in Bath has been given a bubblegum look with pink walls and a large comfortable to create a cozy and comfy space.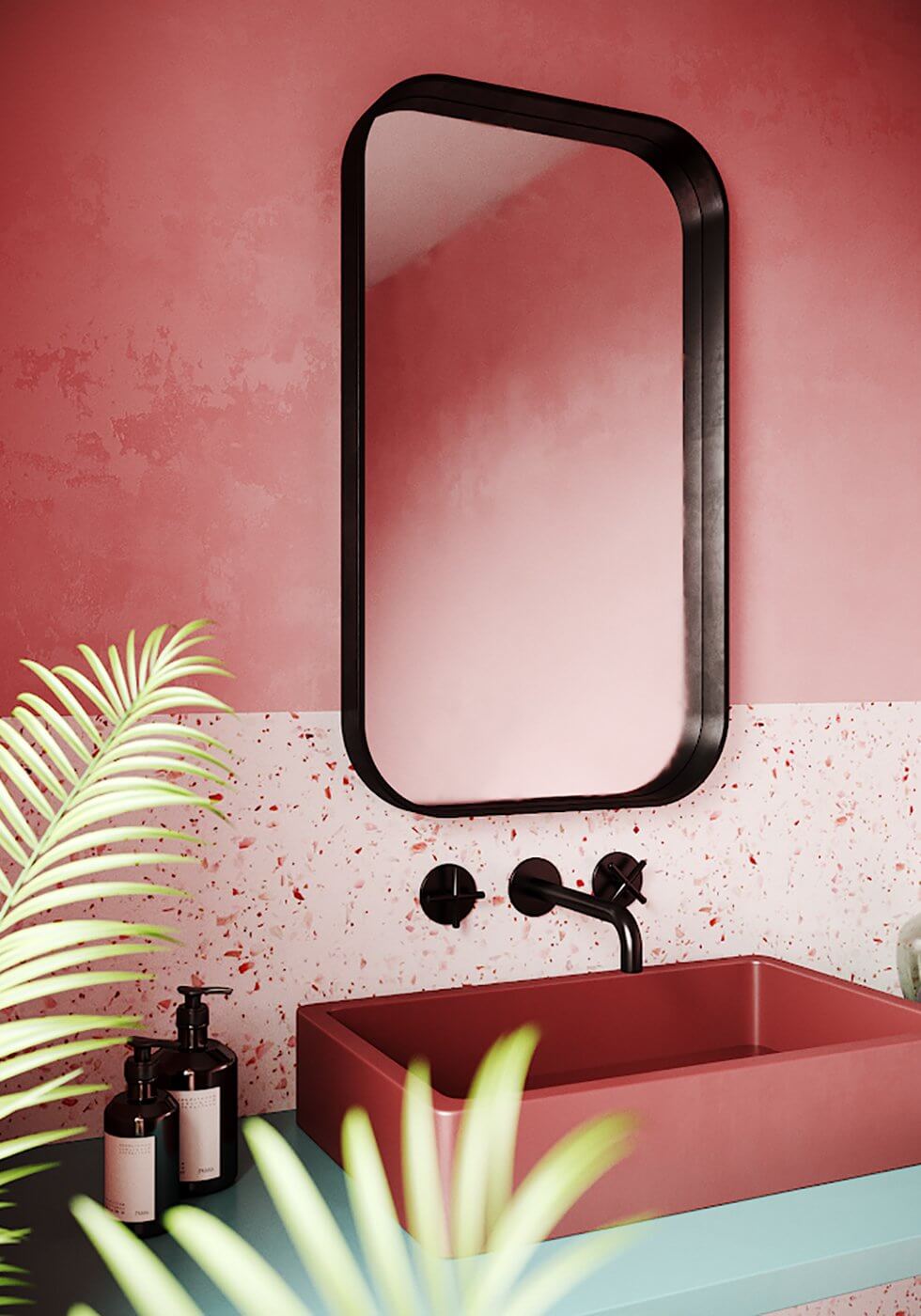 Think outside the box and add a pink color accent in an unexpected space, such as a pink washbasin in the bathroom.
This reading spot is designed by Suzanne Kasler, and the rattan chaise adds a whimsical touch. The walls are painted in Curtis Salmon by Benjamin Moore.
Catalan designer and architect Guillermo Santomà designed this pink design home in Barcelona. With a pink hallway and a pink kitchen with a dining room, you can truly call this a dream design Barbie home.
Pink on pink on pink. This living room is designed by Patricia Bustos Studio in a minimal style, but the pink truly makes it special and Barbie-like.
Barbiecore is extremely versatile. This French home with pink walls and furniture that is combined with floral patterns can be considered a more vintage Barbiecore style.
Barbiecore Outdoors
The Barbiecore style isn't limited to the interiors. We've already seen a few beautiful outdoor spaces in this article that fit the Barbiecore style, and these homes give you more pink exterior ideas.
Barbiecore has a strong focus on leisure. And in this Malibu home, they designed the outdoor spaces with a strong focus on creating the most relaxing pink lounge spaces.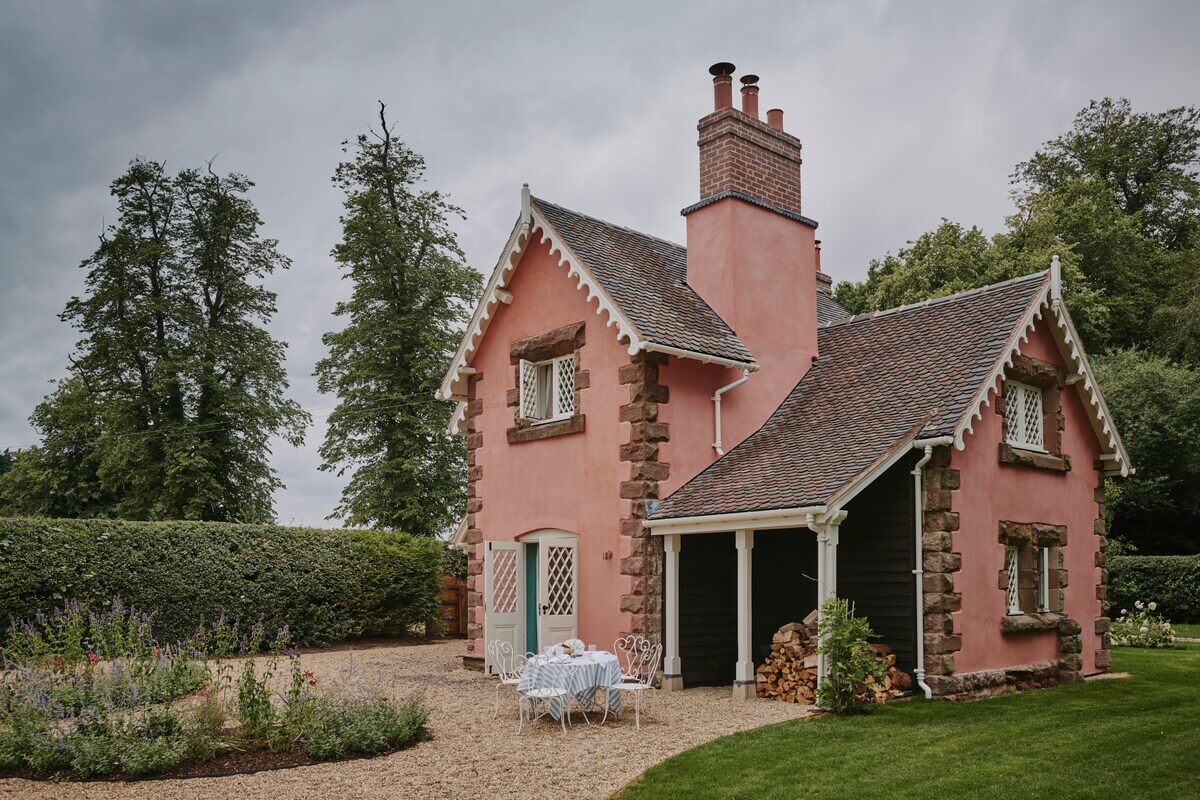 This magical English cottage has a lovely soft pink exterior that gives you a warm welcome into the home.
Even though Barbiecore is now trending thanks to the new Barbie movie, this pink interior style is not temporary. We've seen a shift from minimalistic designs to more maximalist and playful interiors. The Barbiecore interior design style fits this pattern perfectly. And let's be honest; when you see these interiors, you can't help but get a smile on your face.