A Fairytale Red Barn Conversion in Malibu
Like a fairytale. That was my first thought when I saw this red barn conversion in Malibu. A red wooden home surrounded by greenery and a multi level garden. Built in 1940 the barn is part of Malibu history. The 1.2 acre ranch stands in the hills, just above Carbon Beach.
The propery has recently been bought by podcaster and ex-ESPN sports commentator Bill Simmons. The old barn has been beautifully restored with a combination of old original details and new additions like a new kitchen and a swimming pool outside.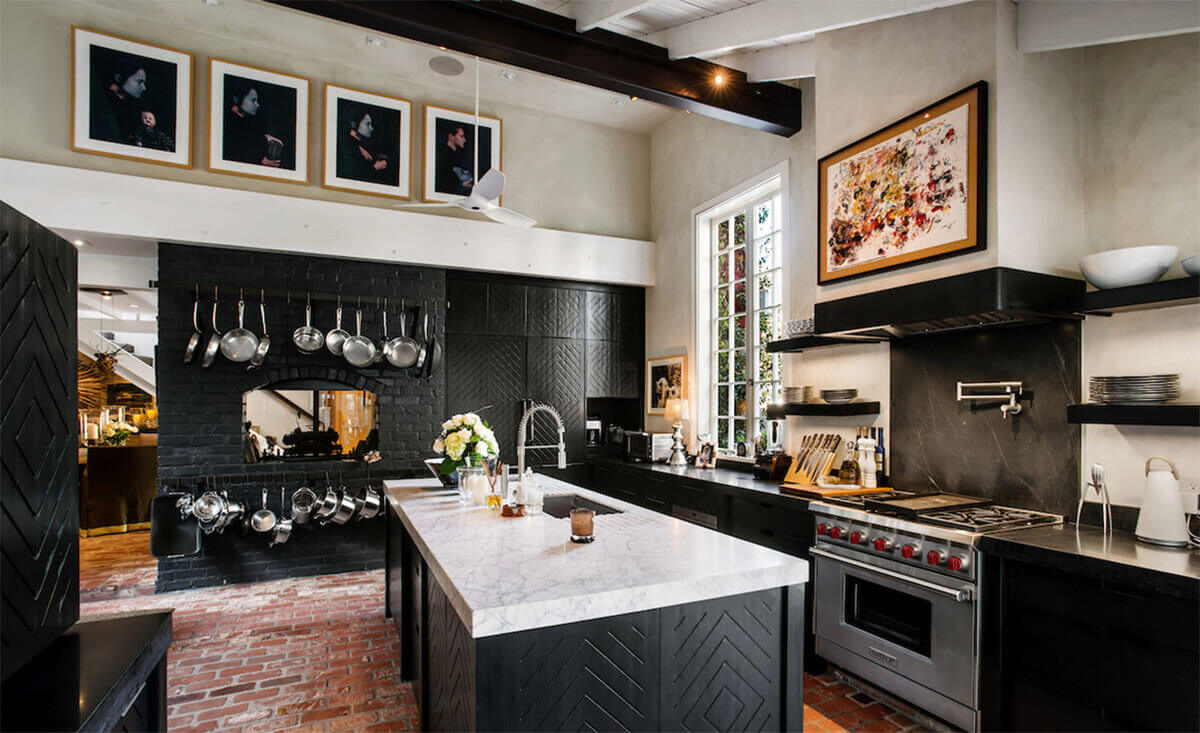 Modern day living and historic features come together in the spacious kitchen. The original red brick floor is combined with a new black kitchen with designer Wolf and SubZero appliances. The kitchen island has a marble top and pots and pands are displayed on the black-painted brick wall for the ultimate farmhouse look.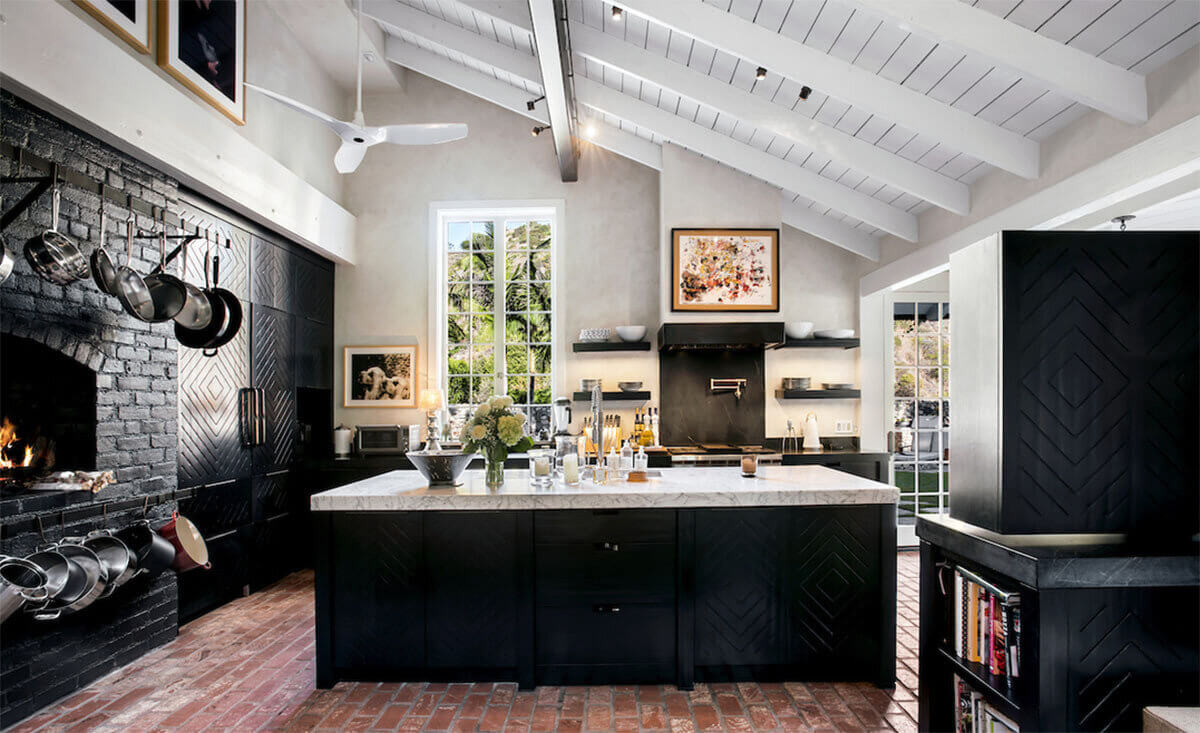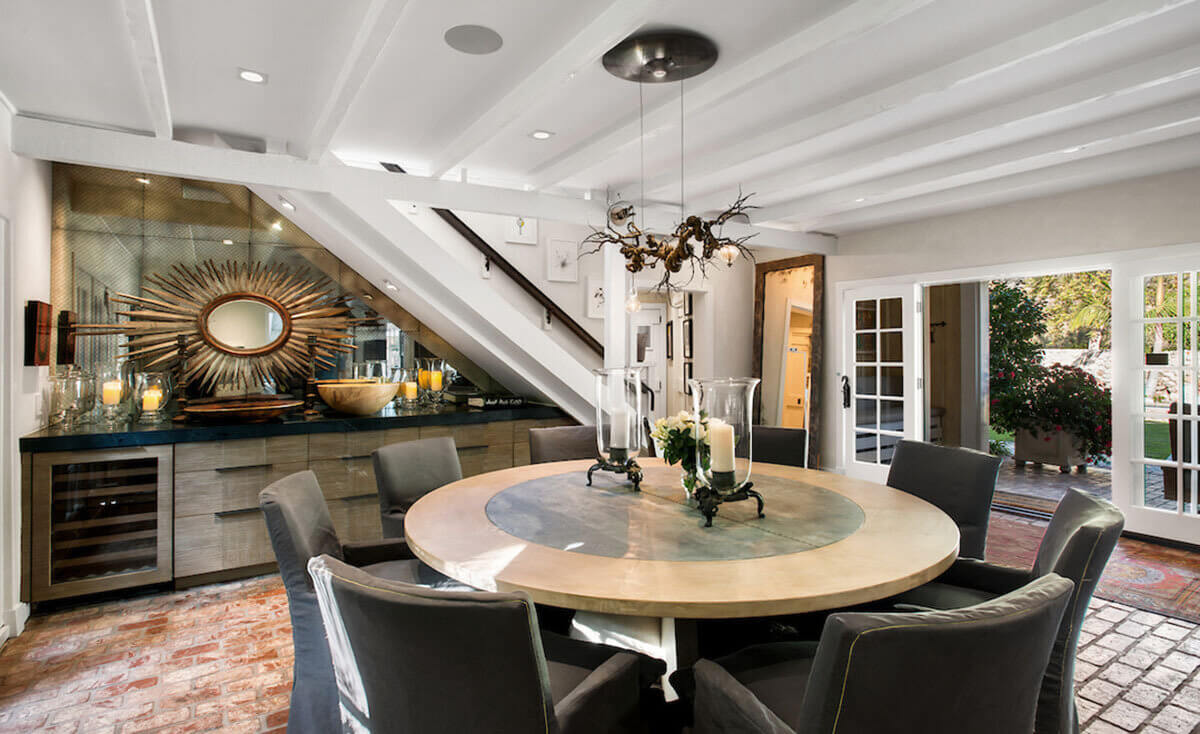 Floor to ceiling bookshelves in the sitting room with – again – a red brick floor and slanted wooden ceiling to add character to the space.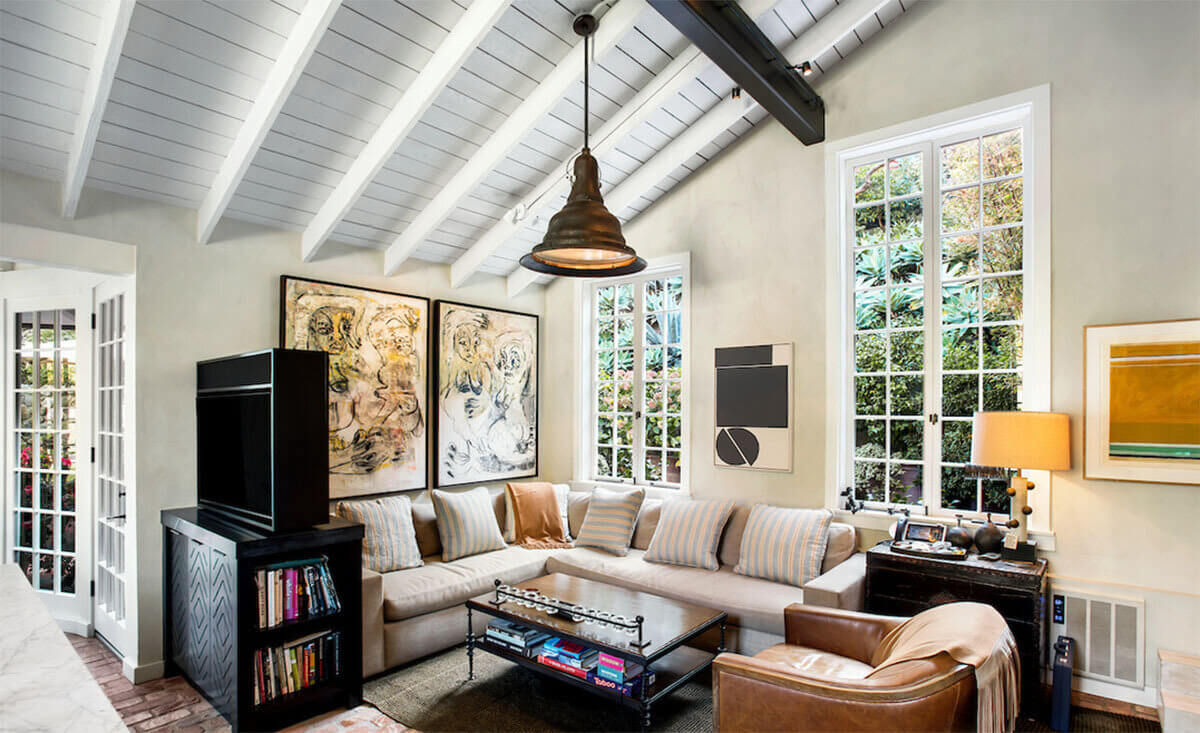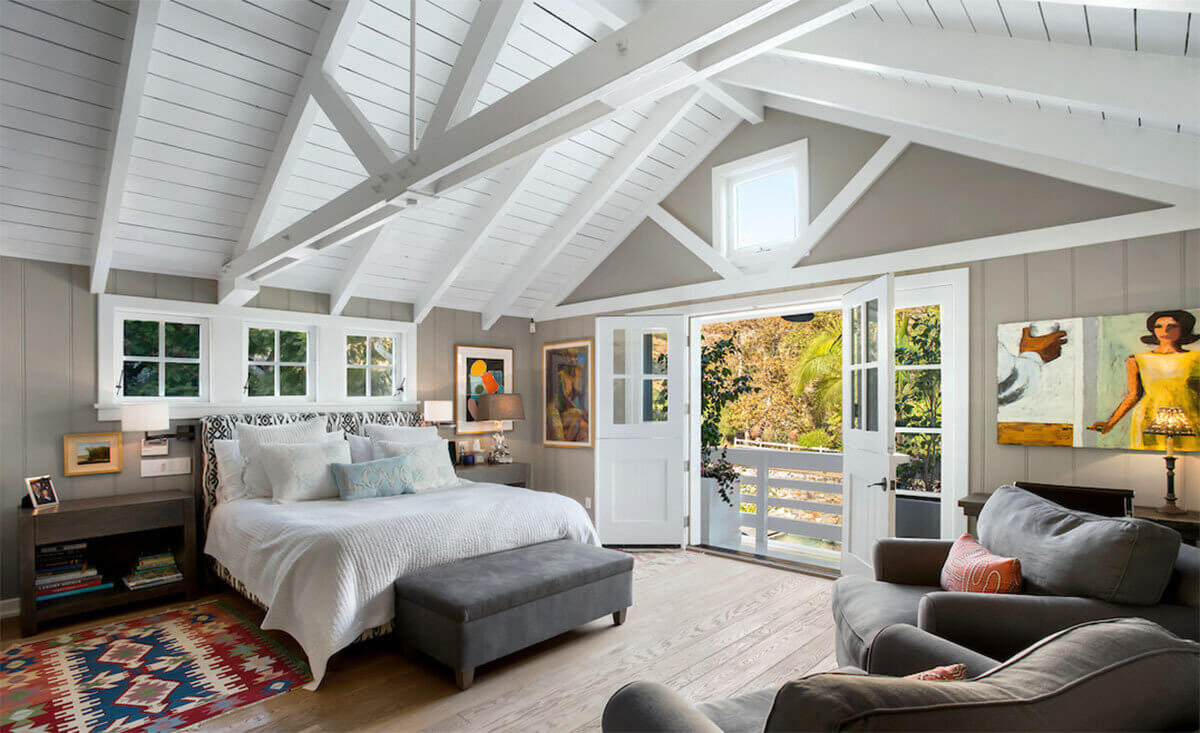 The original hayloft has been converted for the private spaces with large bedrooms with en-suite bathrooms and picture windows overlooking the garden.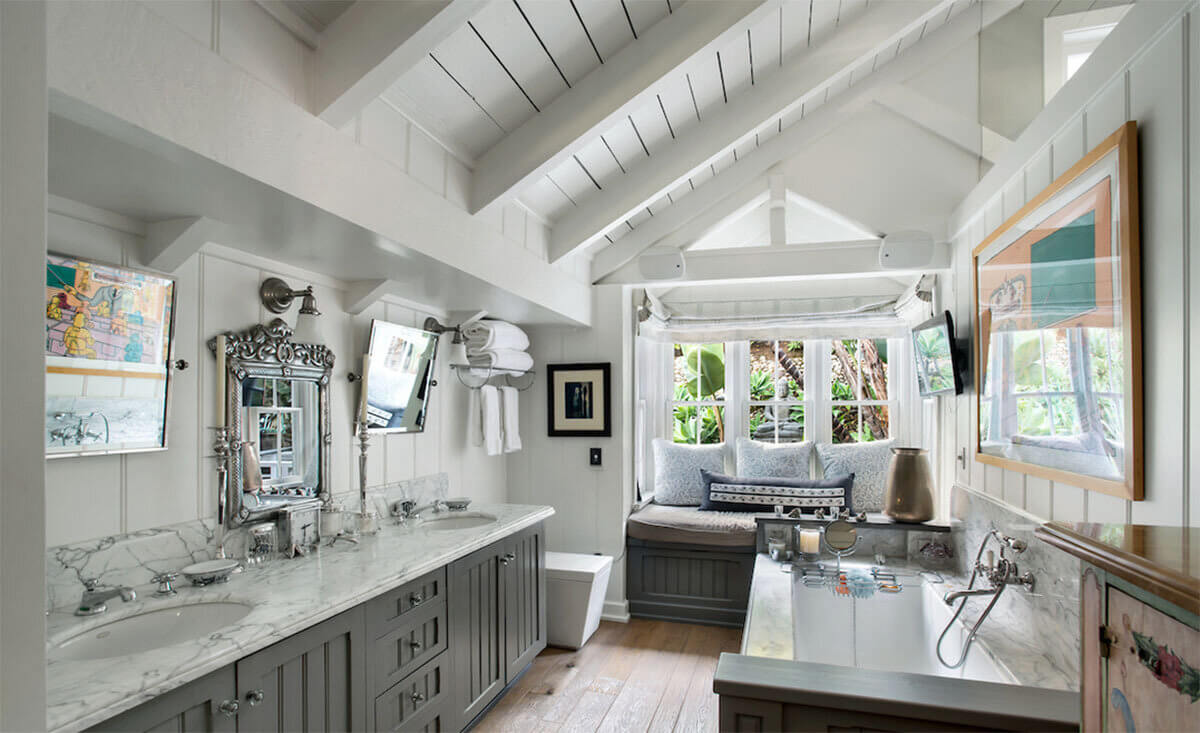 The little guesthouse with a bedroom, home office and bathroom also has a deck that overlooks the garden of the main house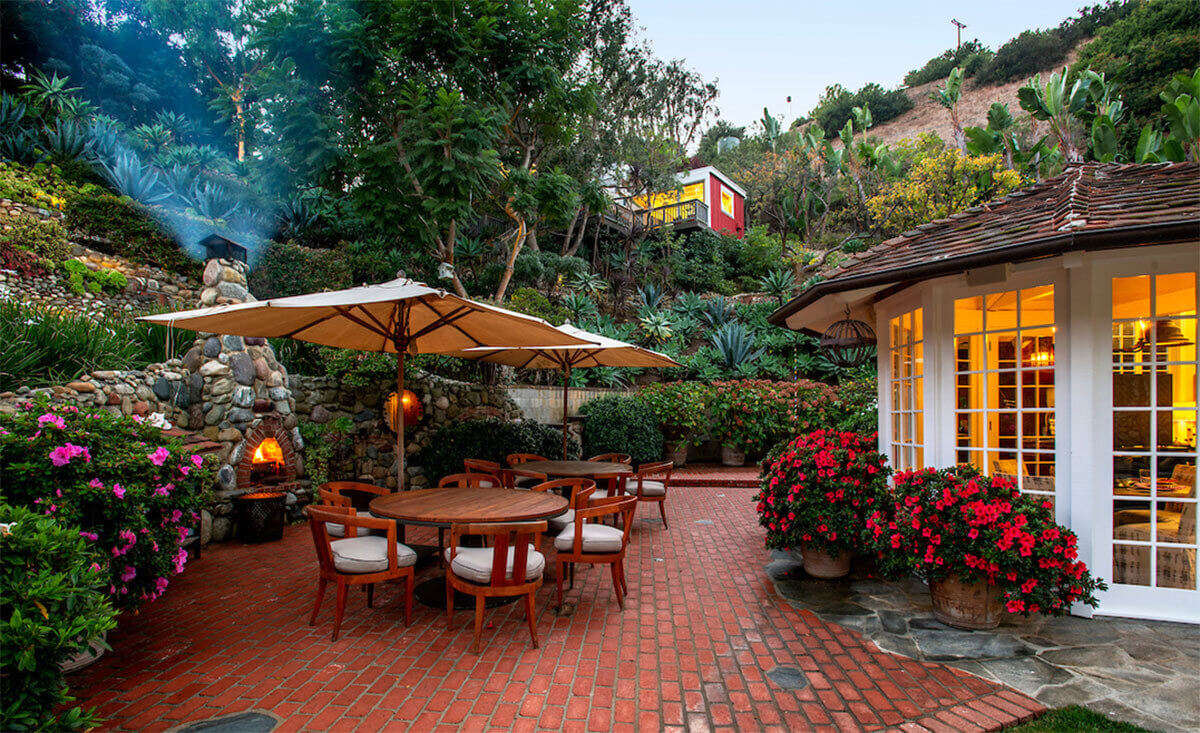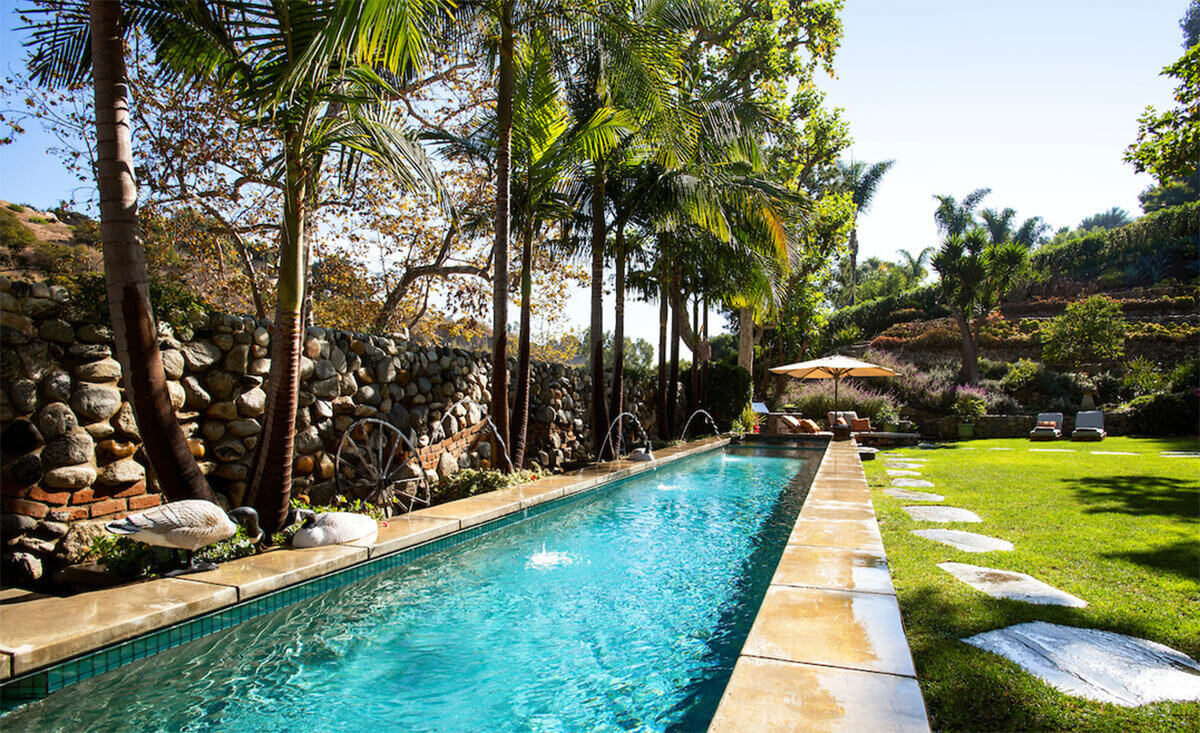 The lovely garden has several stone paths leading through the plants and up to the guesthouse. A small swimming pool sits opposite the main house. The garden has several terrace spots to enjoy the sunshine ánd the surrounding landscape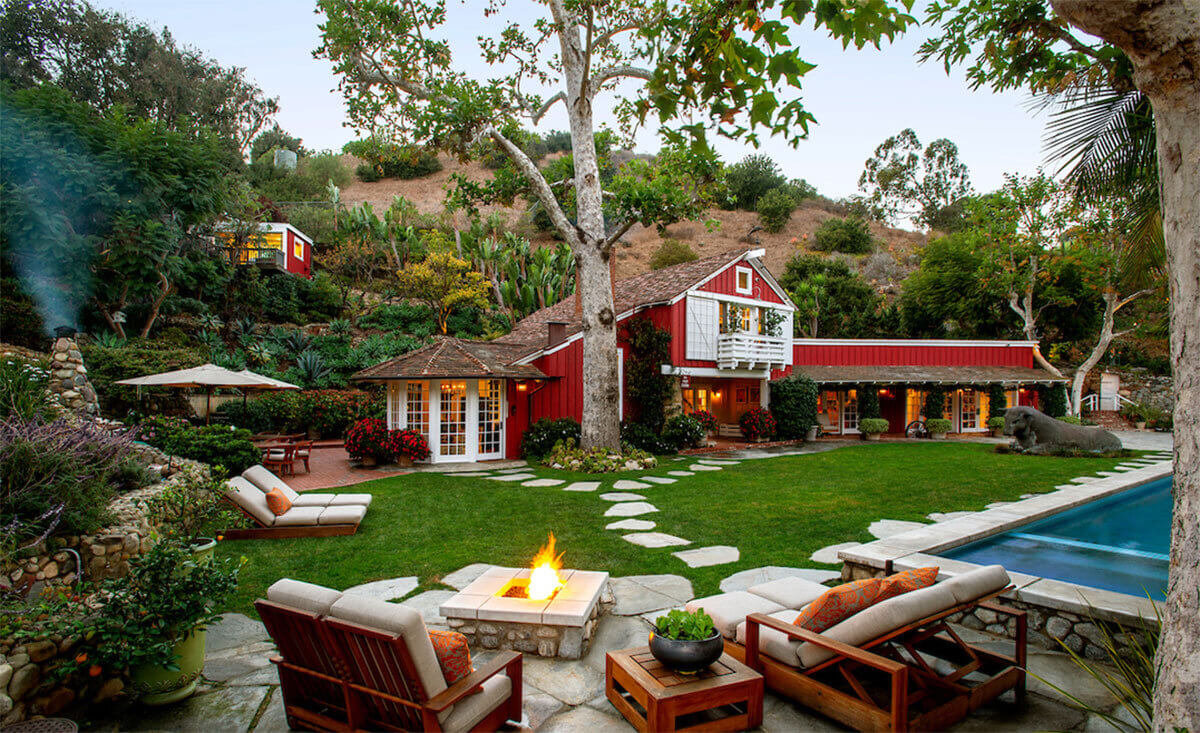 The home was listed with Ryan Jancula and Trevor Montano of Compass and it was sold for $4.7 million