A Luxurious Canal House in Amsterdam
Now this home is peak luxury. Located over four floors in a historic townhouse in Amsterdam lies this beautifully renovated home.
The corner apartment is located on one of Amsterdam's liveliest canals (the Lauriergracht) and with windows on three sides, the home is flooded with natural light all thruogh the dy.
The canal home has 4 en-suite bedrooms and 2 living rooms, all decorated with high quality materials and vintage sourced items. If you want to live in a serene and luxurious home in Amsterdam than this is your change, because the home is currently for sale.
A comfortable sitting room is located on the second floor of the townhouse. The room is painted in a light gray shade and furnished with beautiful items in neutral color tones.
On the third floor you will find a grand open plan kitchen and dining room. A beautiful warm wooden floor lies on the floor and from this room you have a great view of the Amsterdam canal.
The custom made kitchen has a full slab of Italian marble as worktop on the kitchen island. The solid brass sink and taps are from Studio Ore and the appliances are by Gaggenau.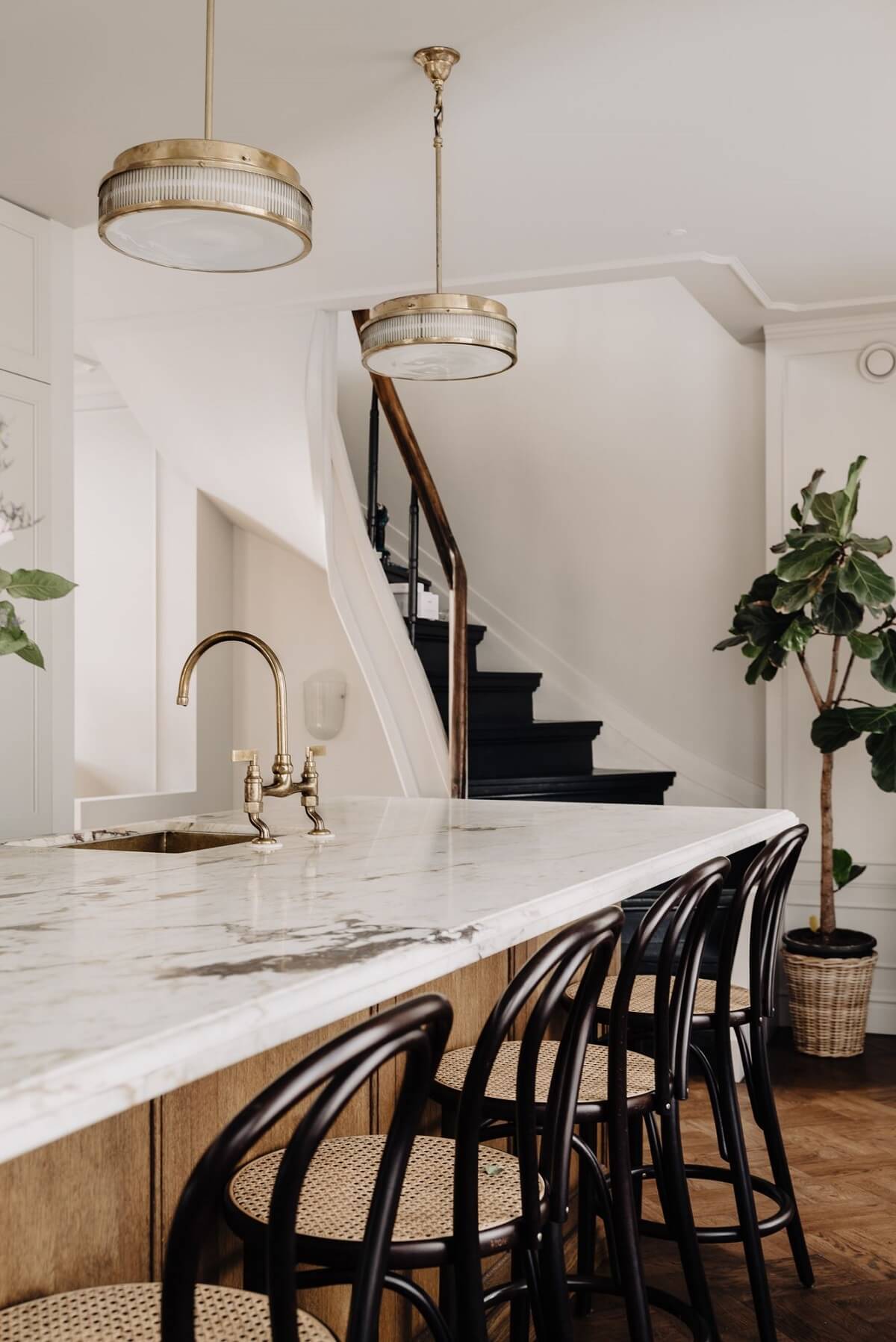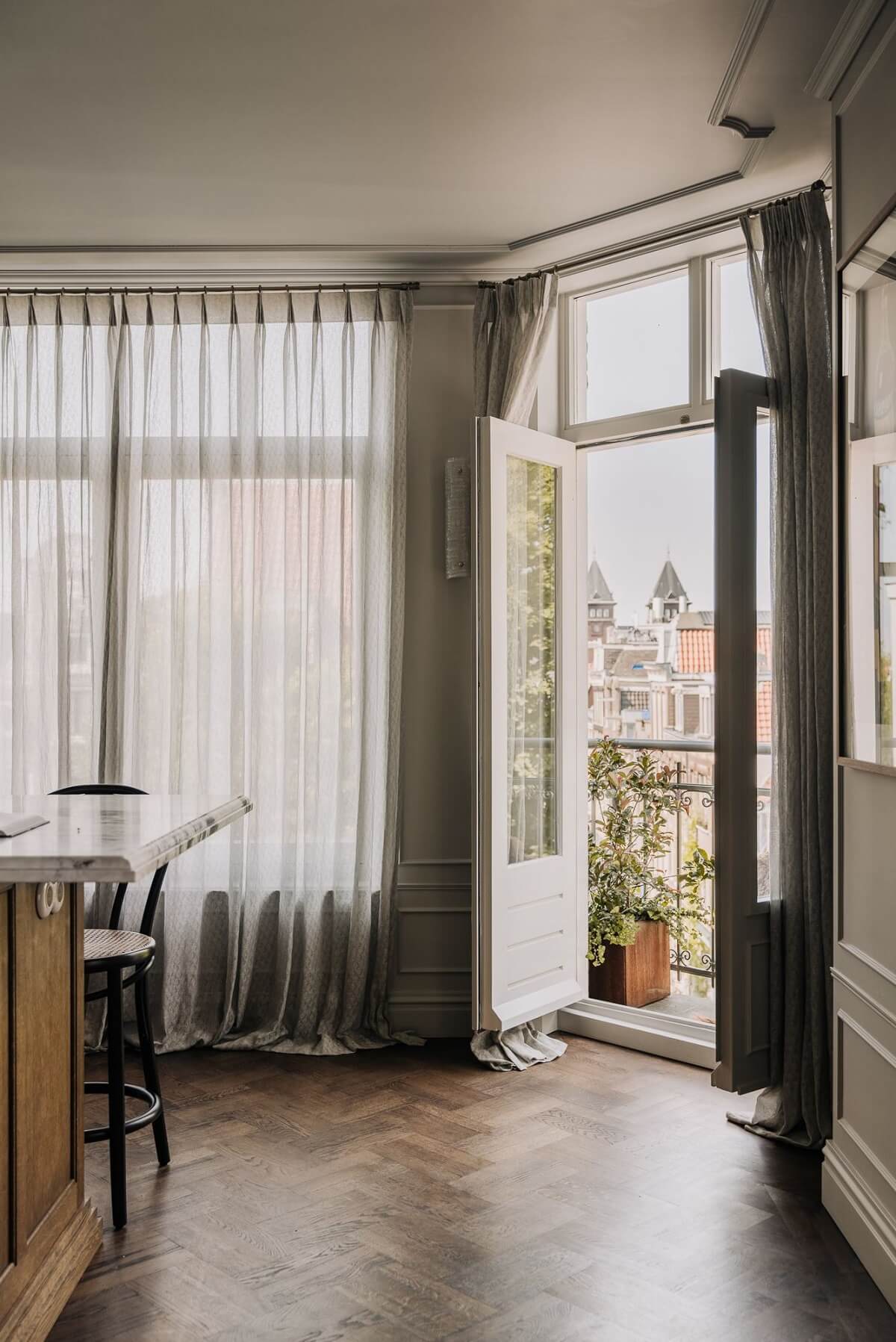 A French balcony in the kitchen overlooks the canal.
The house has a spacious dining space with a table big enough for eight with a vintage rug underneath.
The four bedrooms are all decorated in soft neutral color tones and each bedroom has an ensuite bathroom.
The bathroom has Venetian plaster walls, custom marble mosaic flooring, and custom burlwood & marble vanity.
Lovely detail is the half painted wall in this bedroom. All paints are by Farrow & Ball and Litle Greene, but unfortunately the exact paint colors are not known to me.
A lovely bathroom with Italian wall tiles, terrazzo floor tiles and vintage marble cabinets.
This home in Amsterdam is currently for sale at DSTRCT Amsterdam.