A Serene Period Home in London with Garden
This lovely one beroom apartment in a Georgian terrace in London has been carefully restored to show the home's beautiful period features.
The apartment in located in a row of houses that were built in the late 18th century. The flat is small in size (= 54.5 sq m / 587 sq ft) but it has a wonderful green garden at the back so you can extend your living space in the spring and summer months.
The rooms are light and airy painted in light gray and white. With the exception of the kitchen that is painted in a very light shade of pink.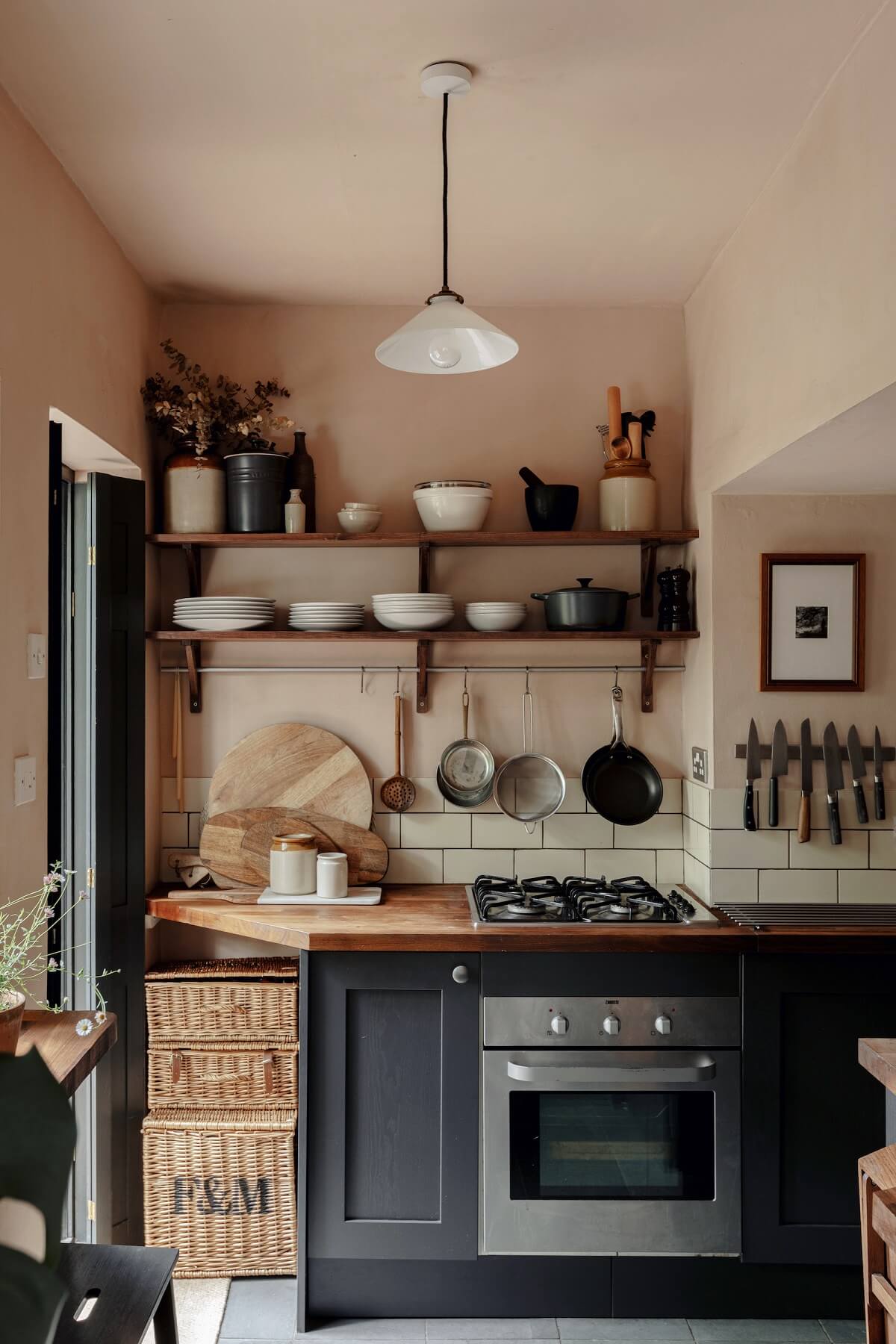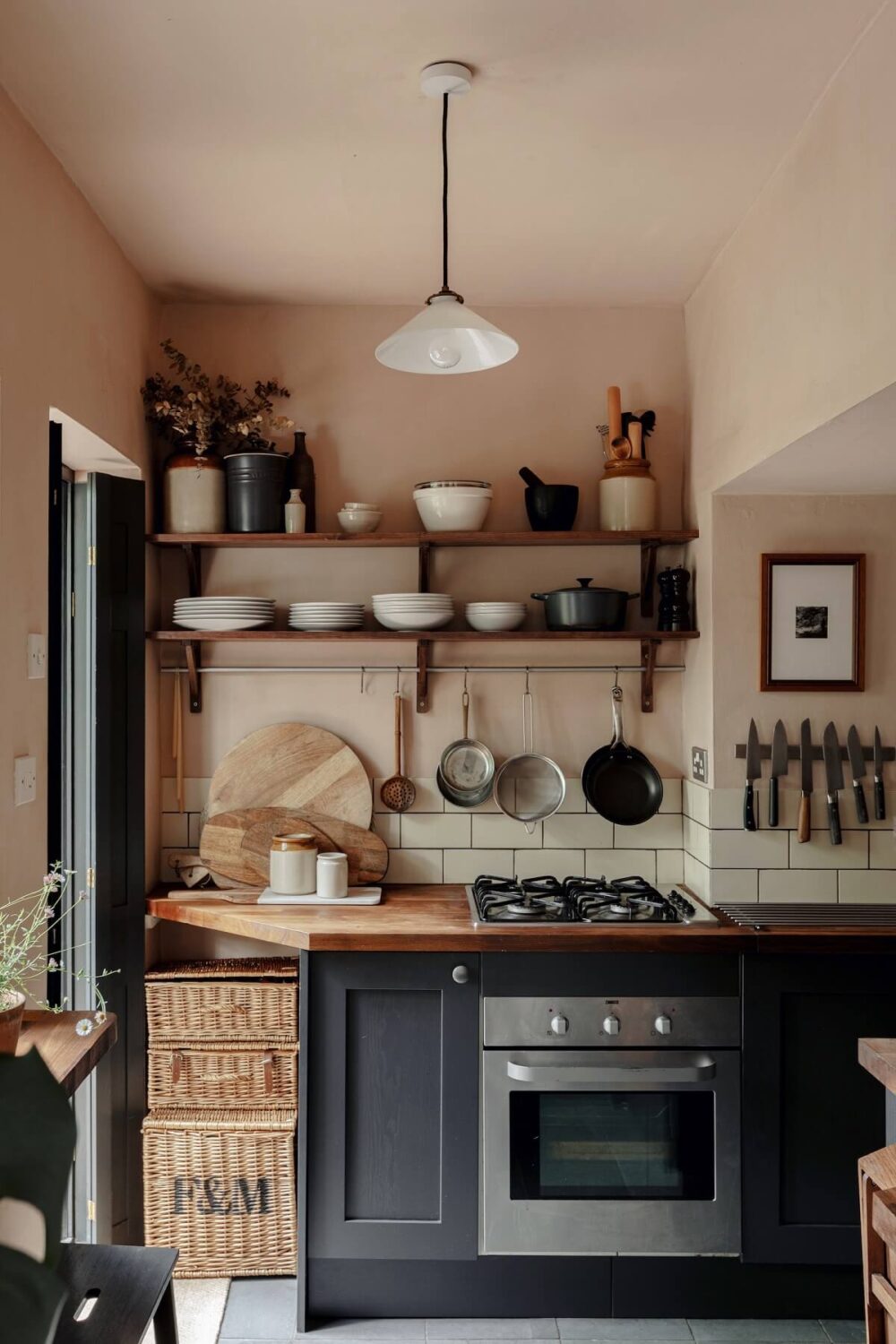 The small galley kitchen is my favorite room of the house. The light pink walls are combined with dark gray kitchen cabinets. The sash windows are painted in the same shade as the cabinets.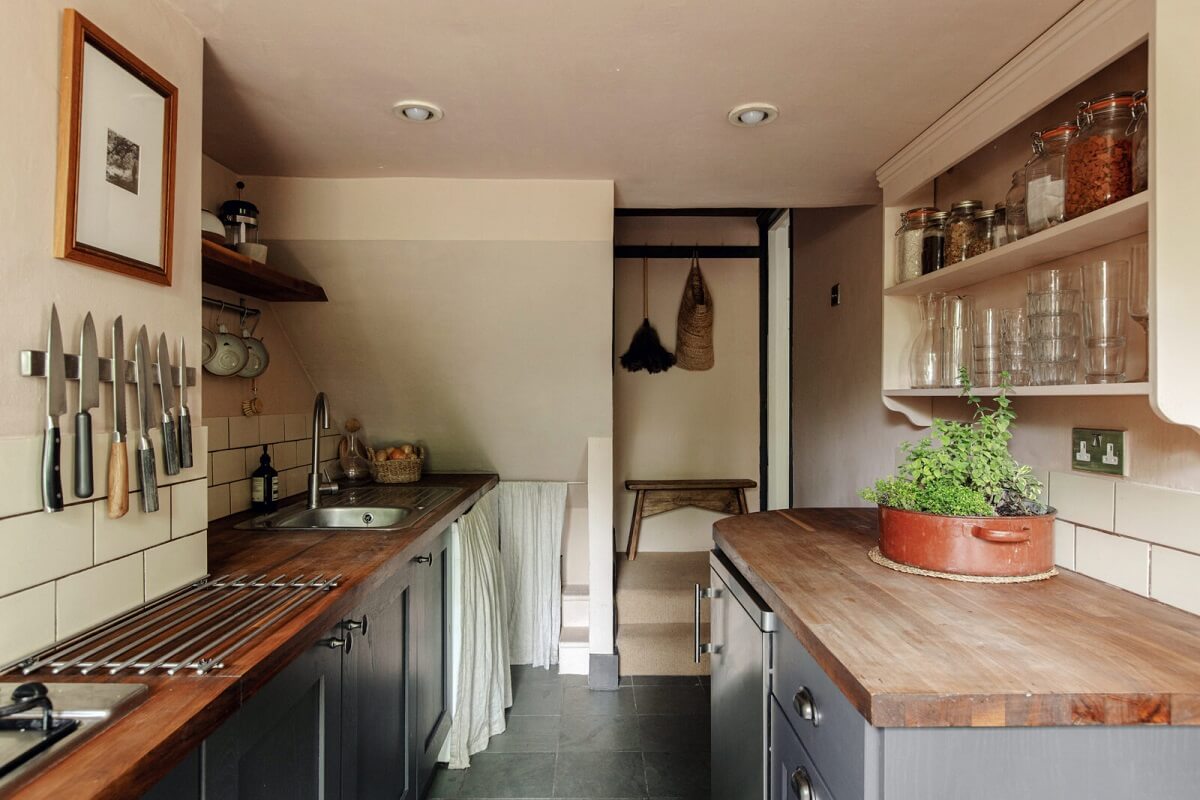 On the floor lie grantie flagstones and the worktops are made of solid teak. Open cabinets/shelves always add charm to a kitchen and it also helps to make if feel more airy especially since the room isn't big and on one side it has a slanted ceiling.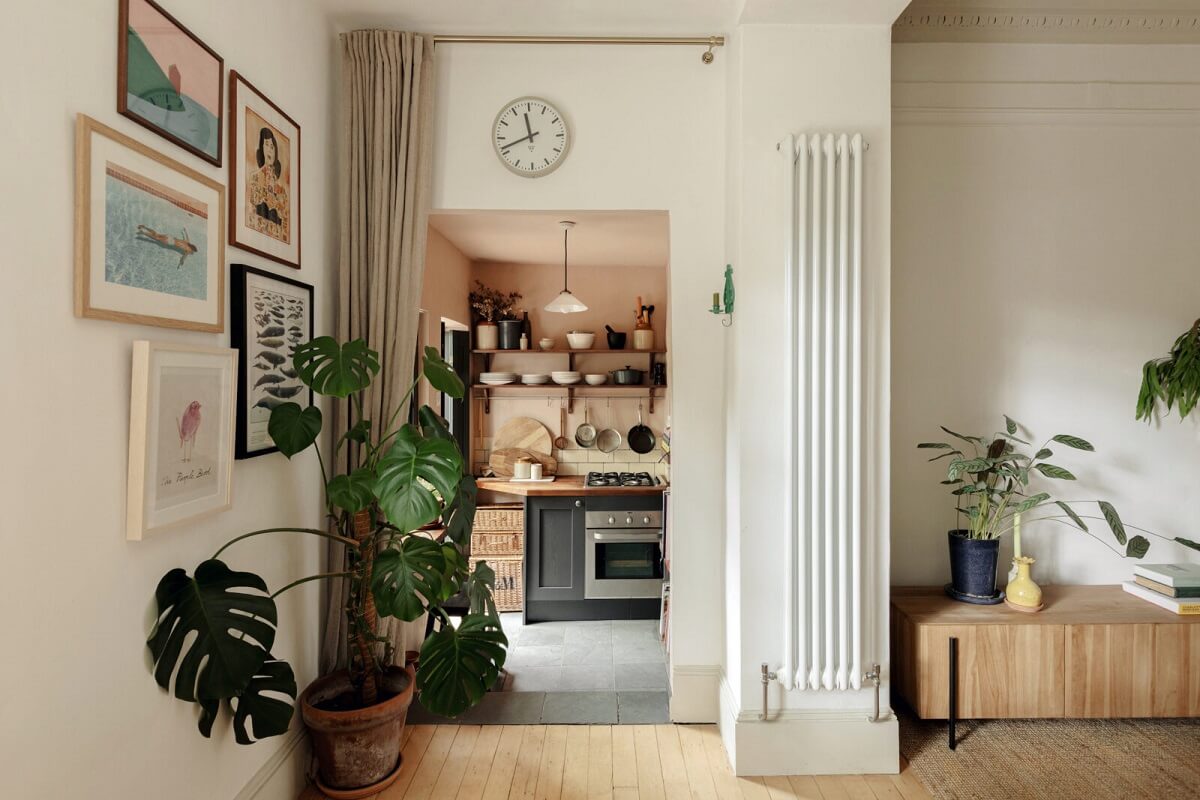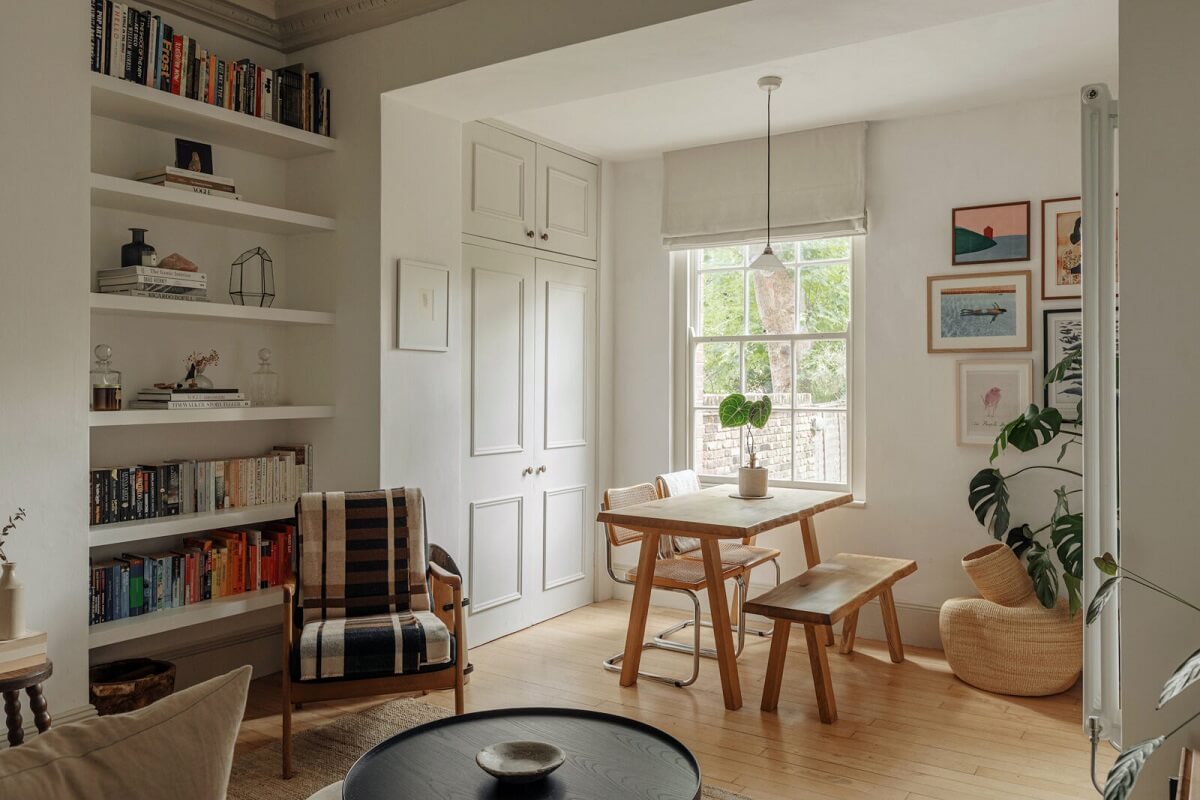 The kitchen and living room sits at the back of the house overlooking the garden. The walls in the living room are painted in an off-white shade while the ceiling is painted in a soft gray.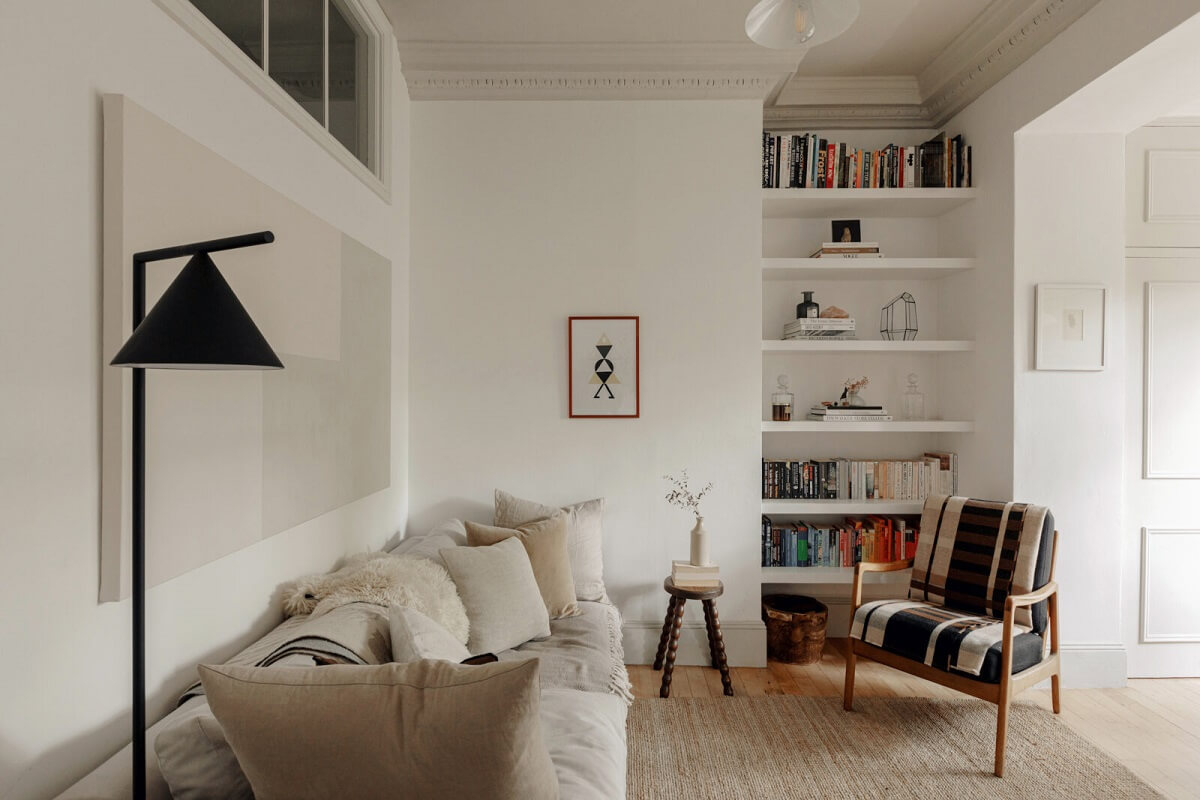 Built in shelves lead your eyes to the beautiful dentil cornice in this room. The neutral color palette creates a serene atmosphere while the wooden floor adds warmth.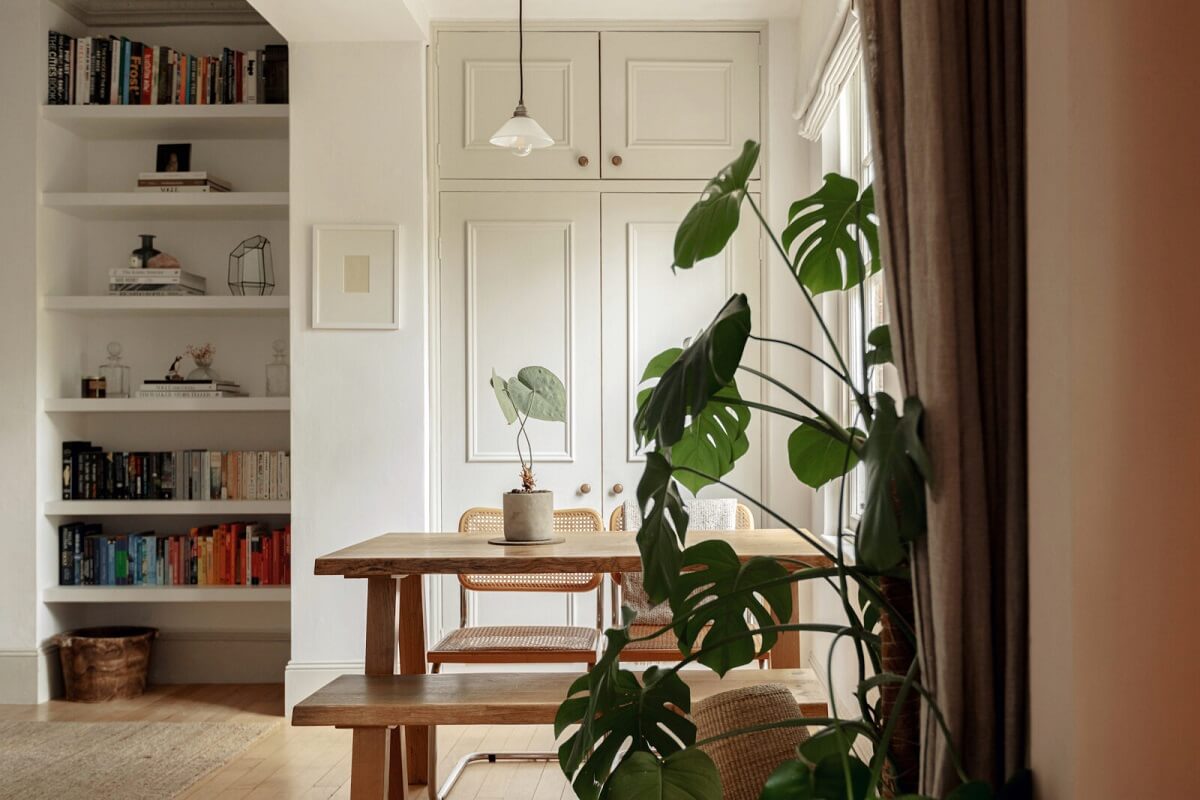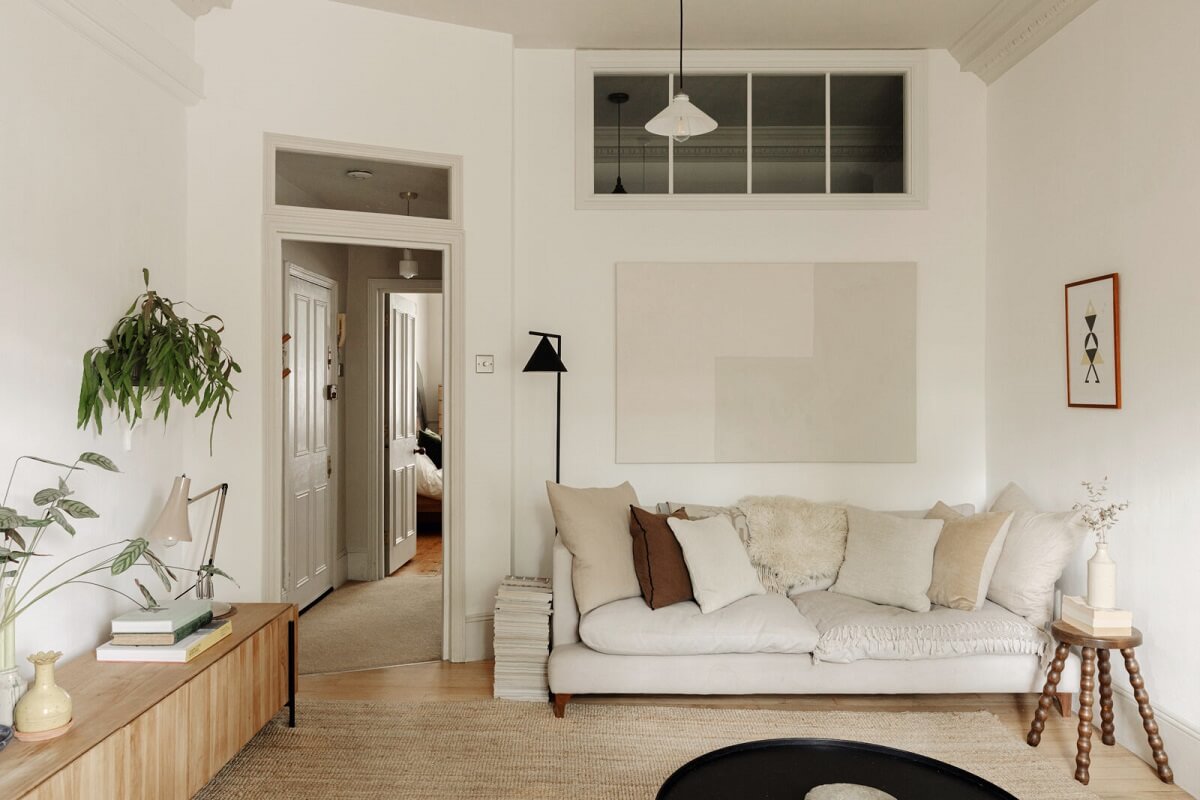 The living room door is set on a diagonal from the entrance hall, to maximize the space in this small home.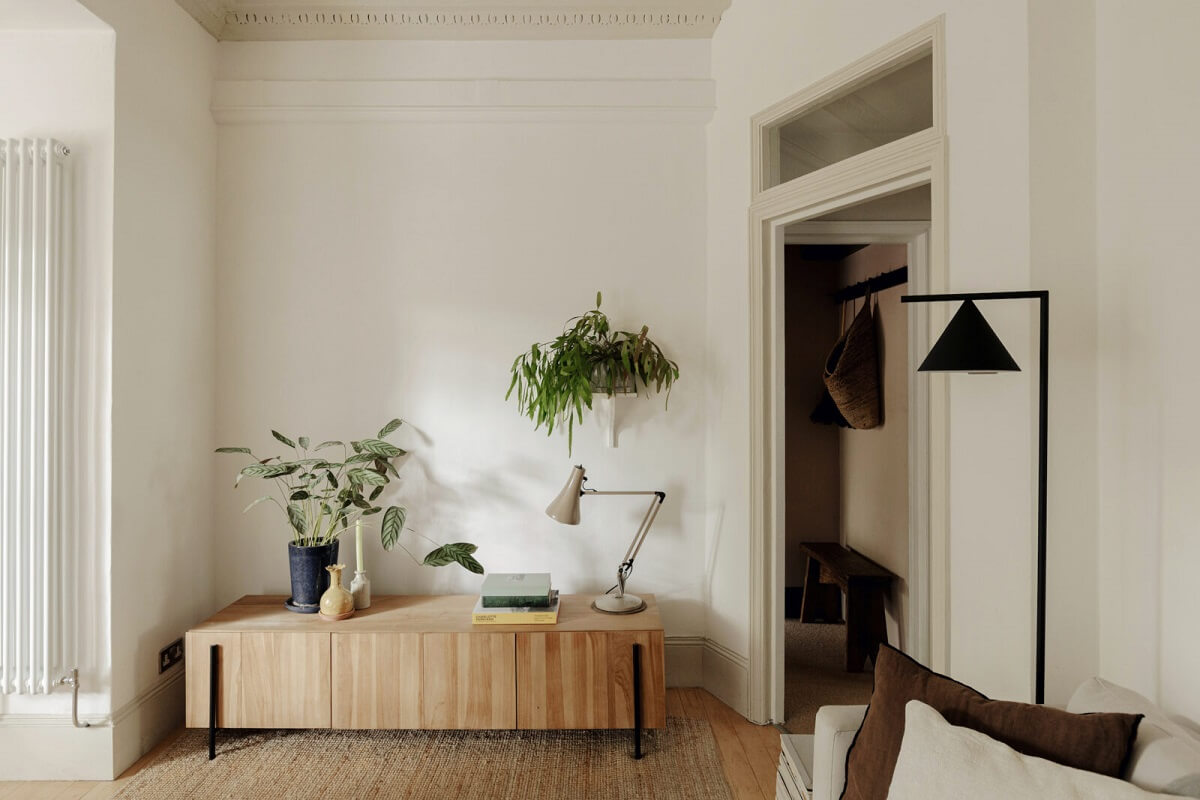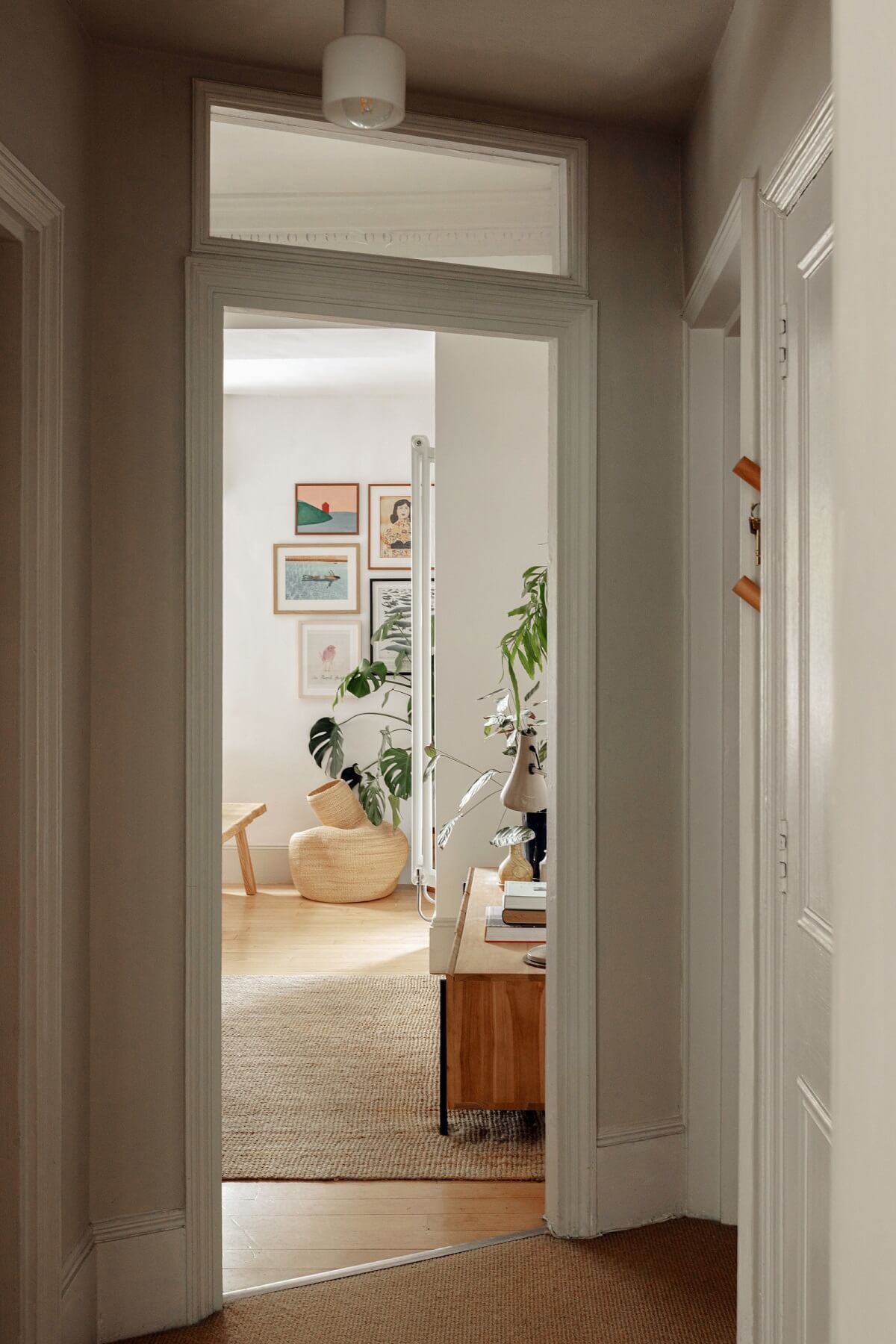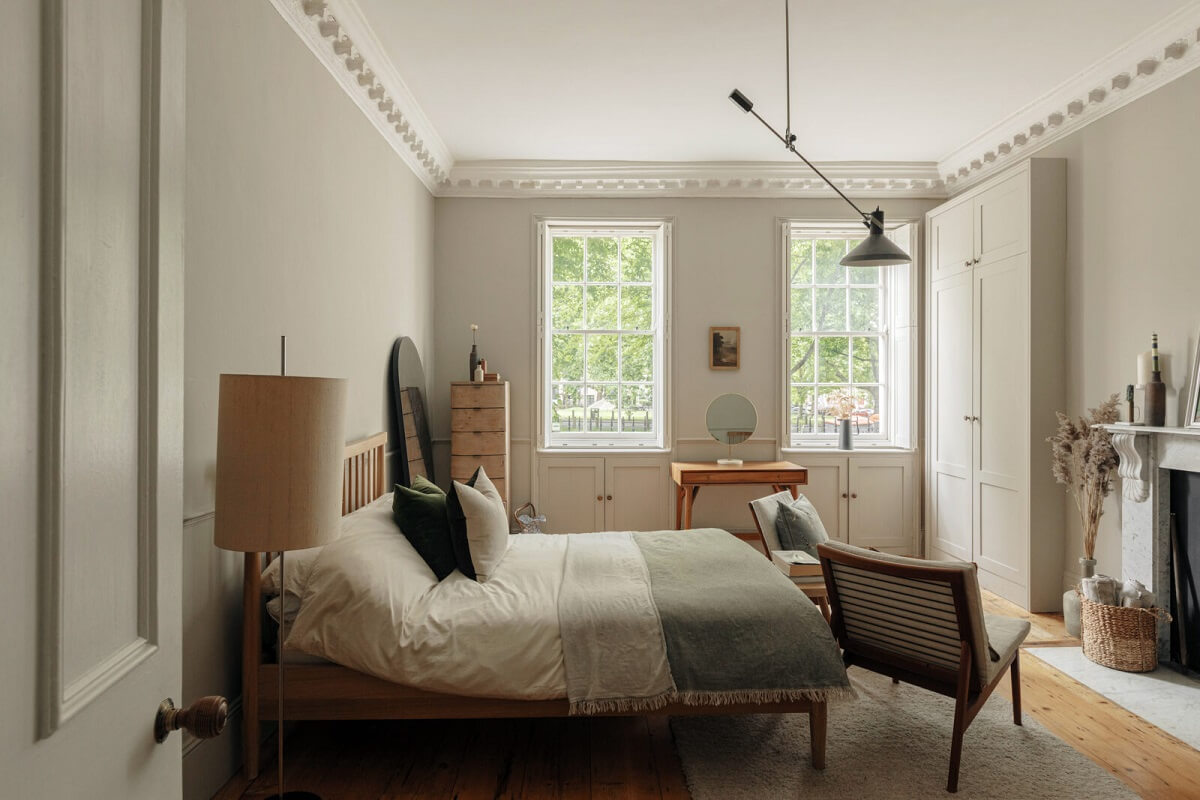 A generous size bedroom sits at the front of the house which has sash windows with wooden shutters. In front of the fireplace the fireplace they created a cozy seating area.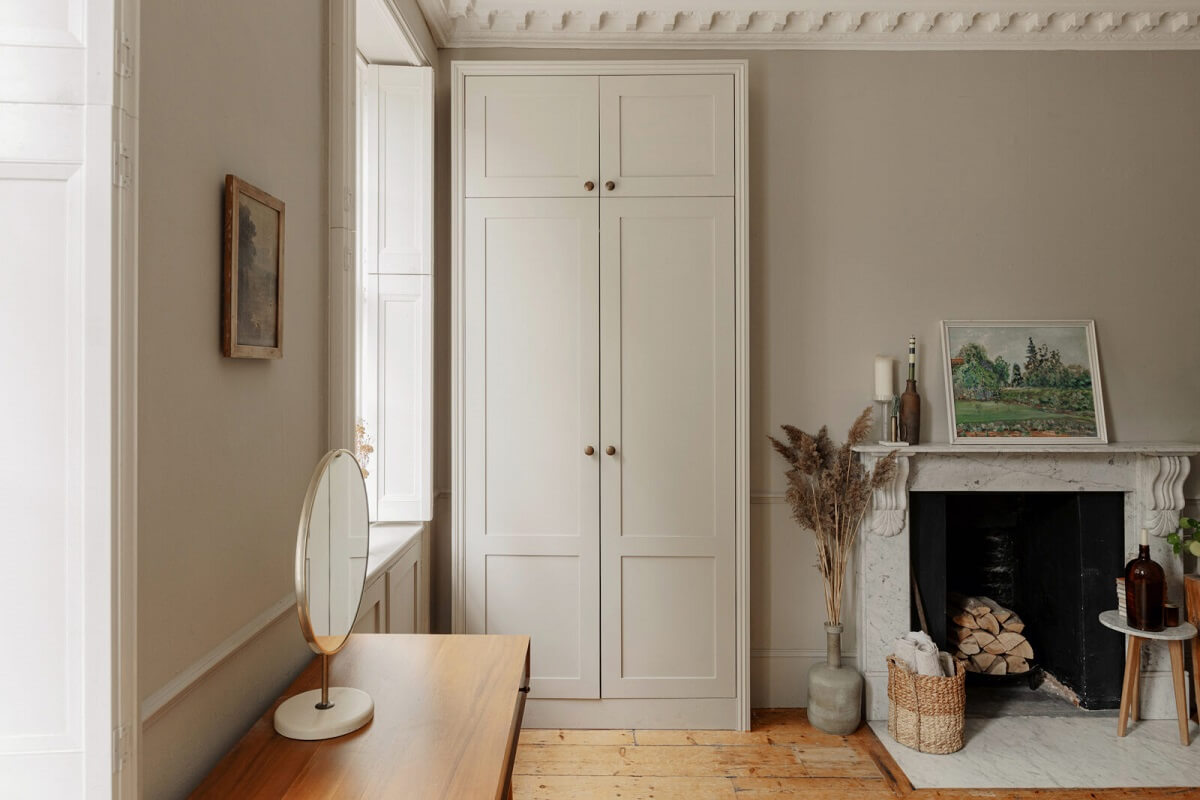 On both sides of the fireplace are built in wardrobes so no need to clunk up the room with more closet space.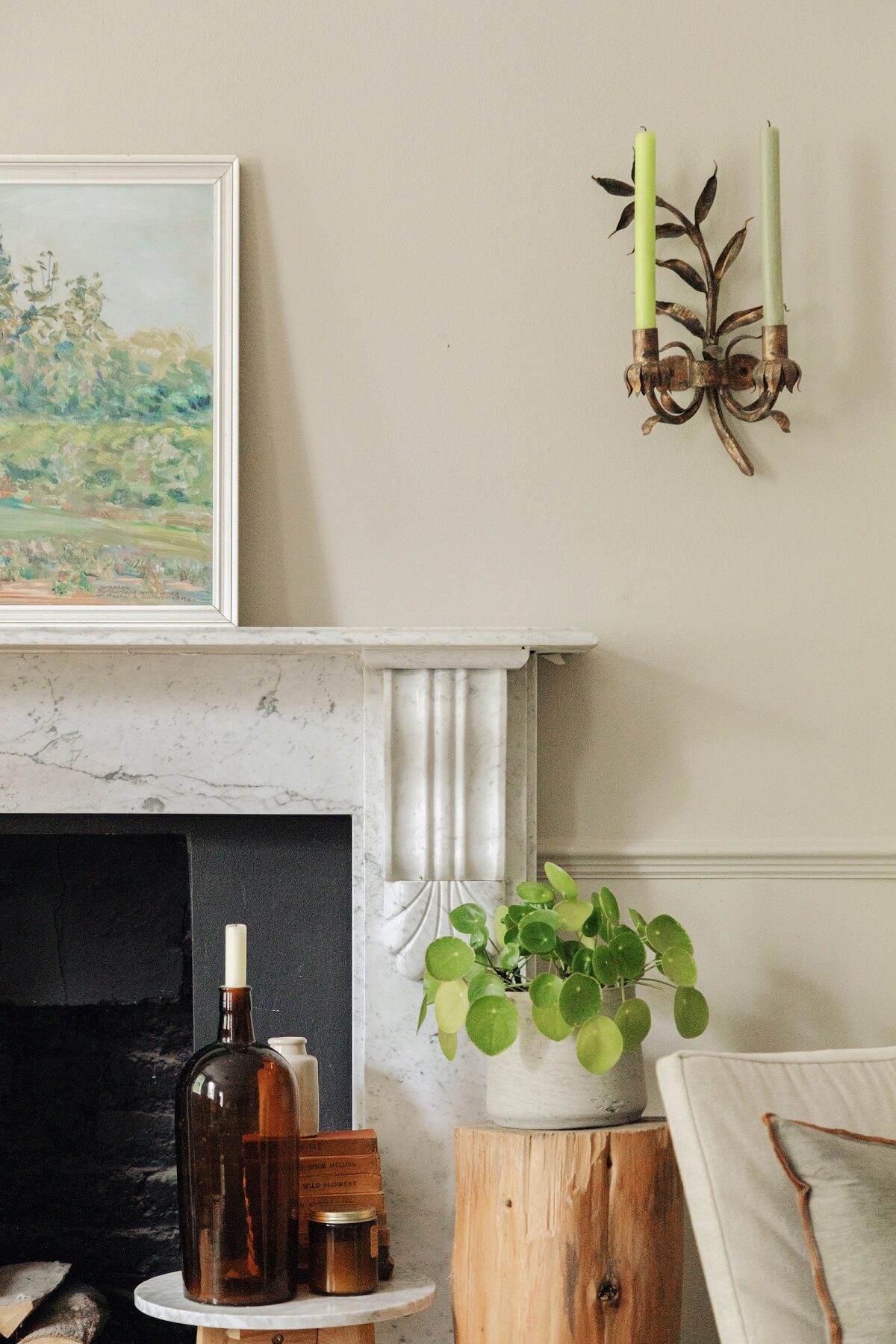 The marble fireplace is the centerpiece of this room with its elegant arched corbels.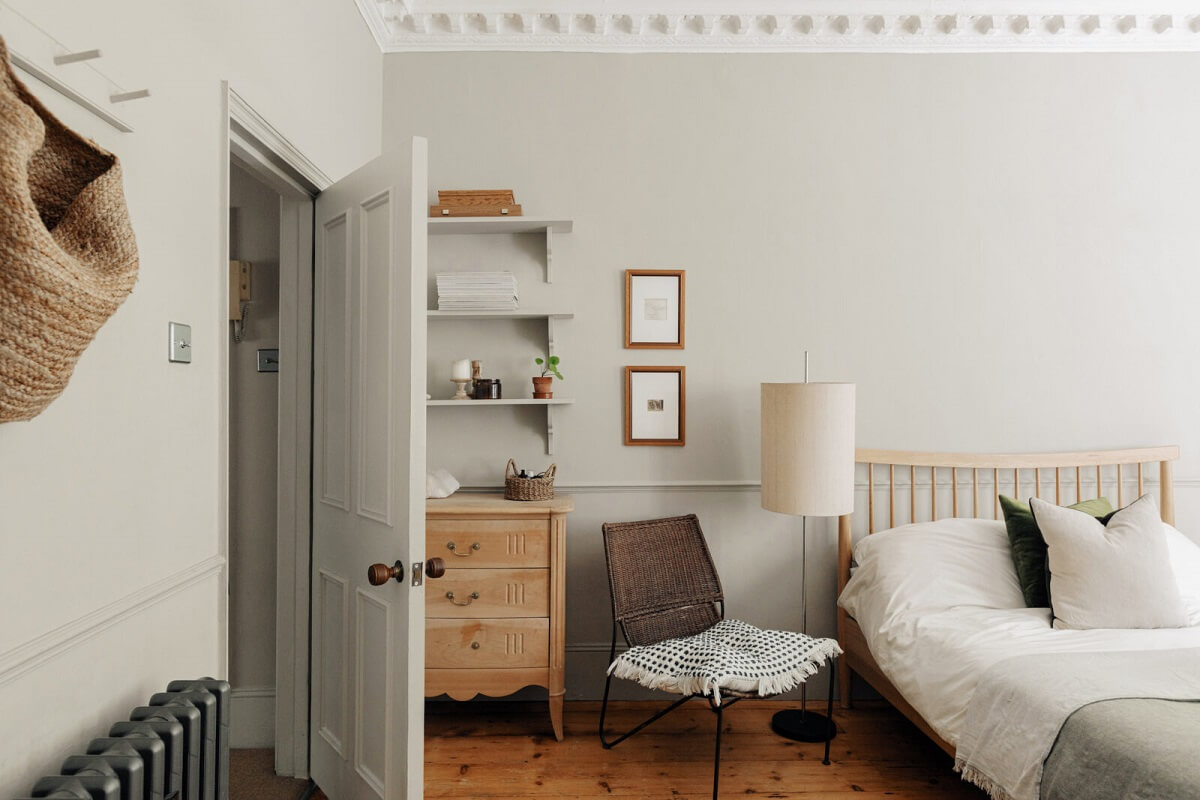 The walls in the bedroom are painted in a gentle dove gray shade.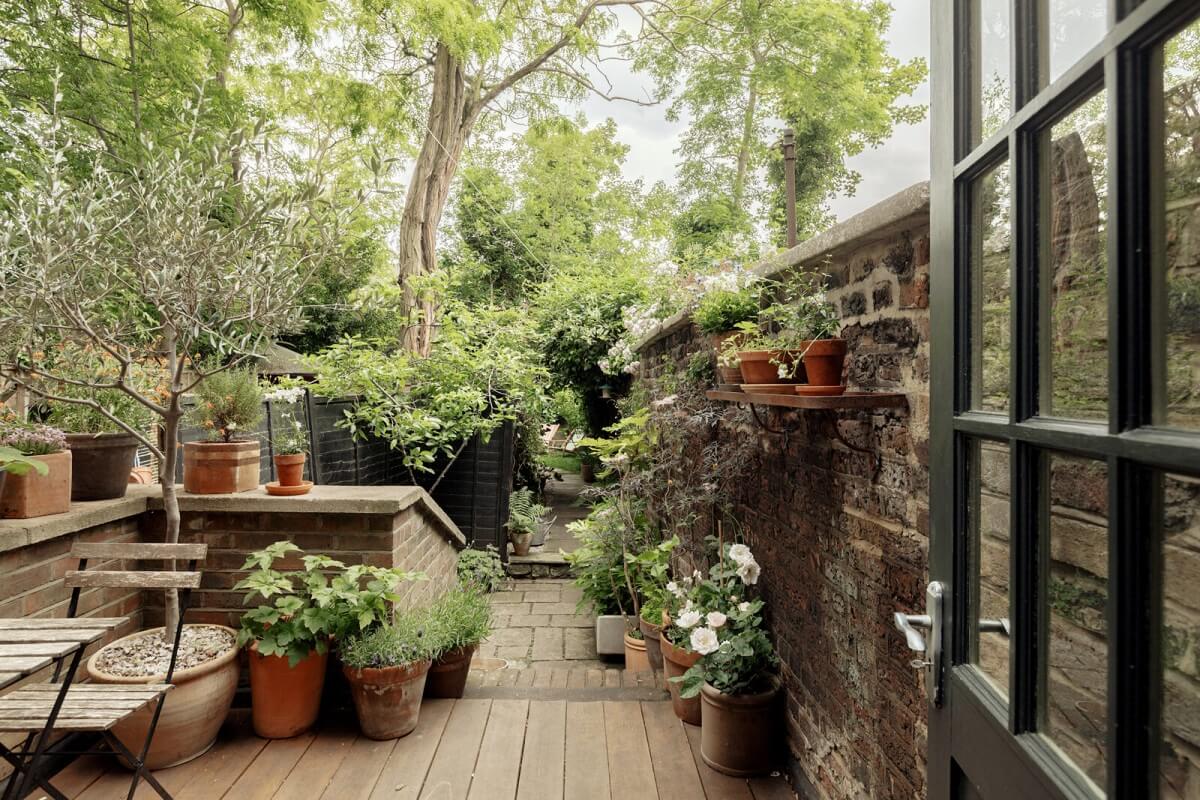 From the kitchen, a glass paneled door leads to a raised patio.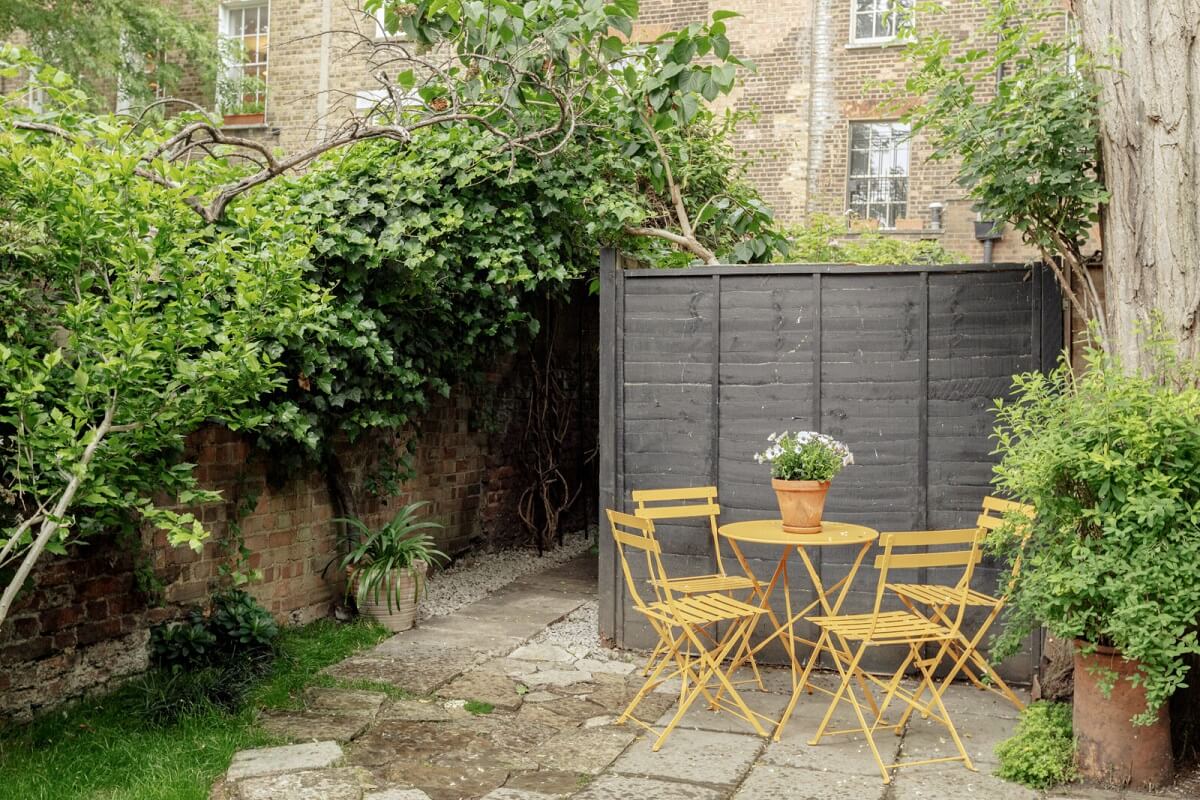 Beyond the patio is a private garden, with a narrow pathway that leads to a second dining area including a small garden house.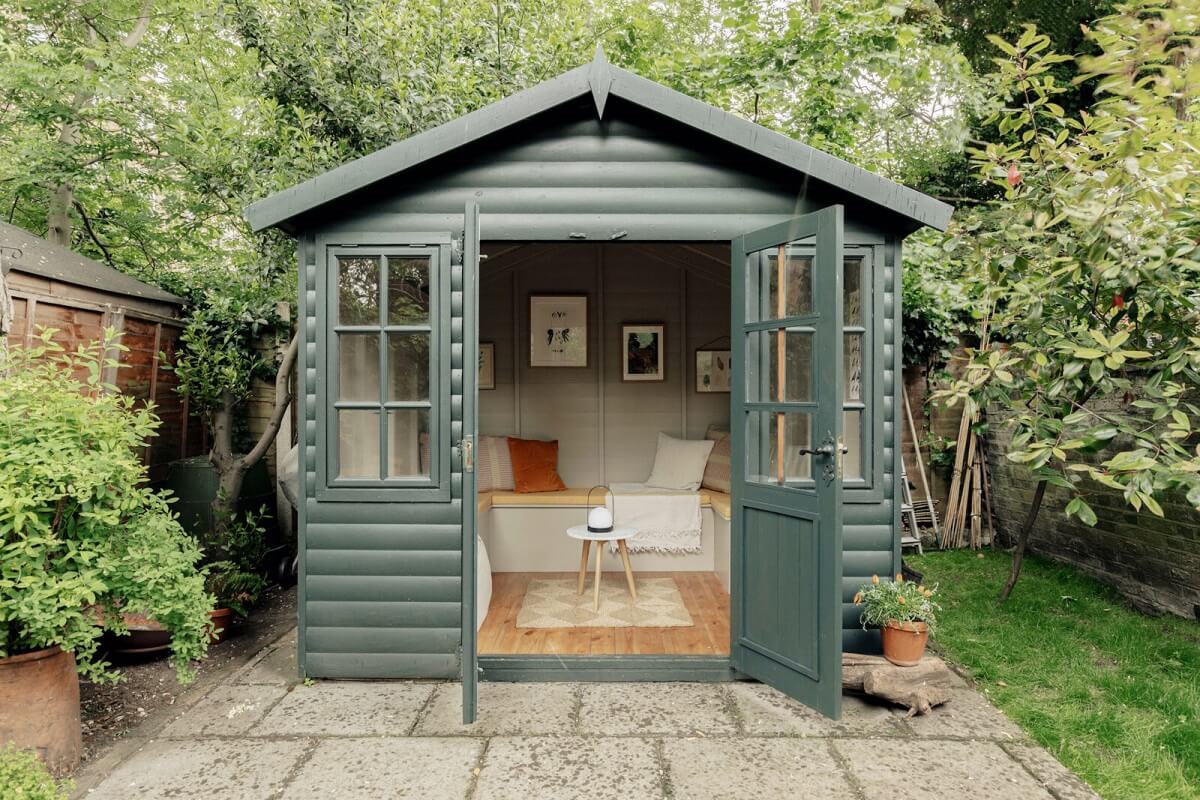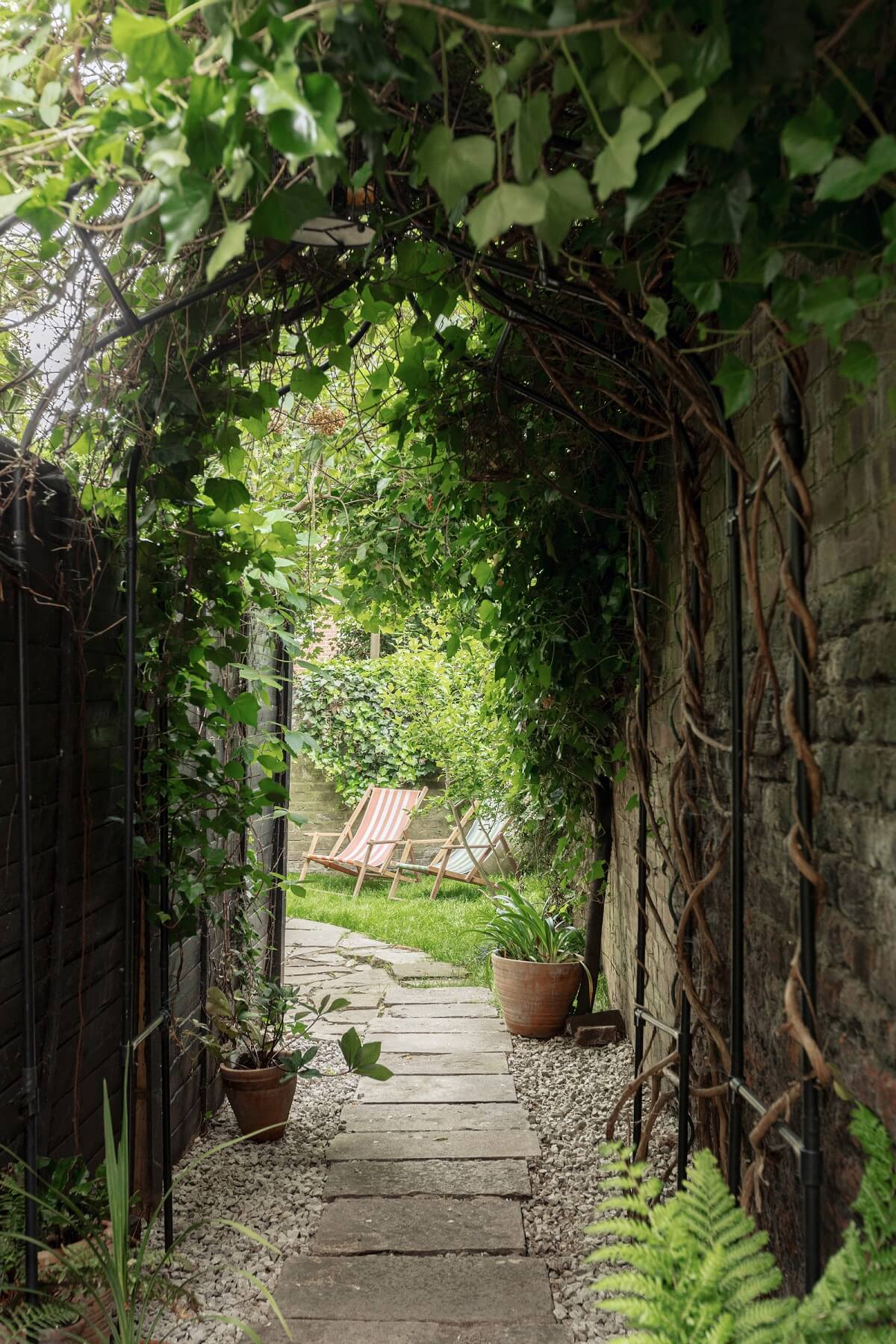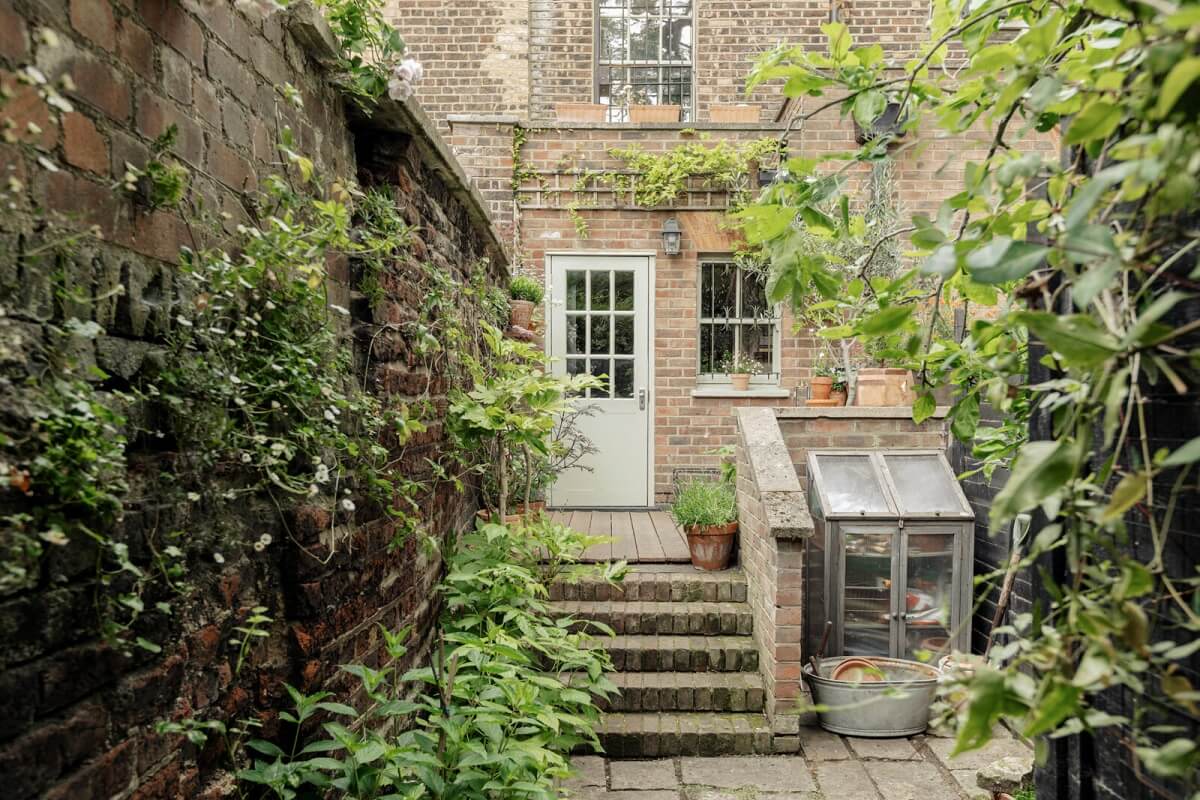 Take a look at these London apartments with gardens: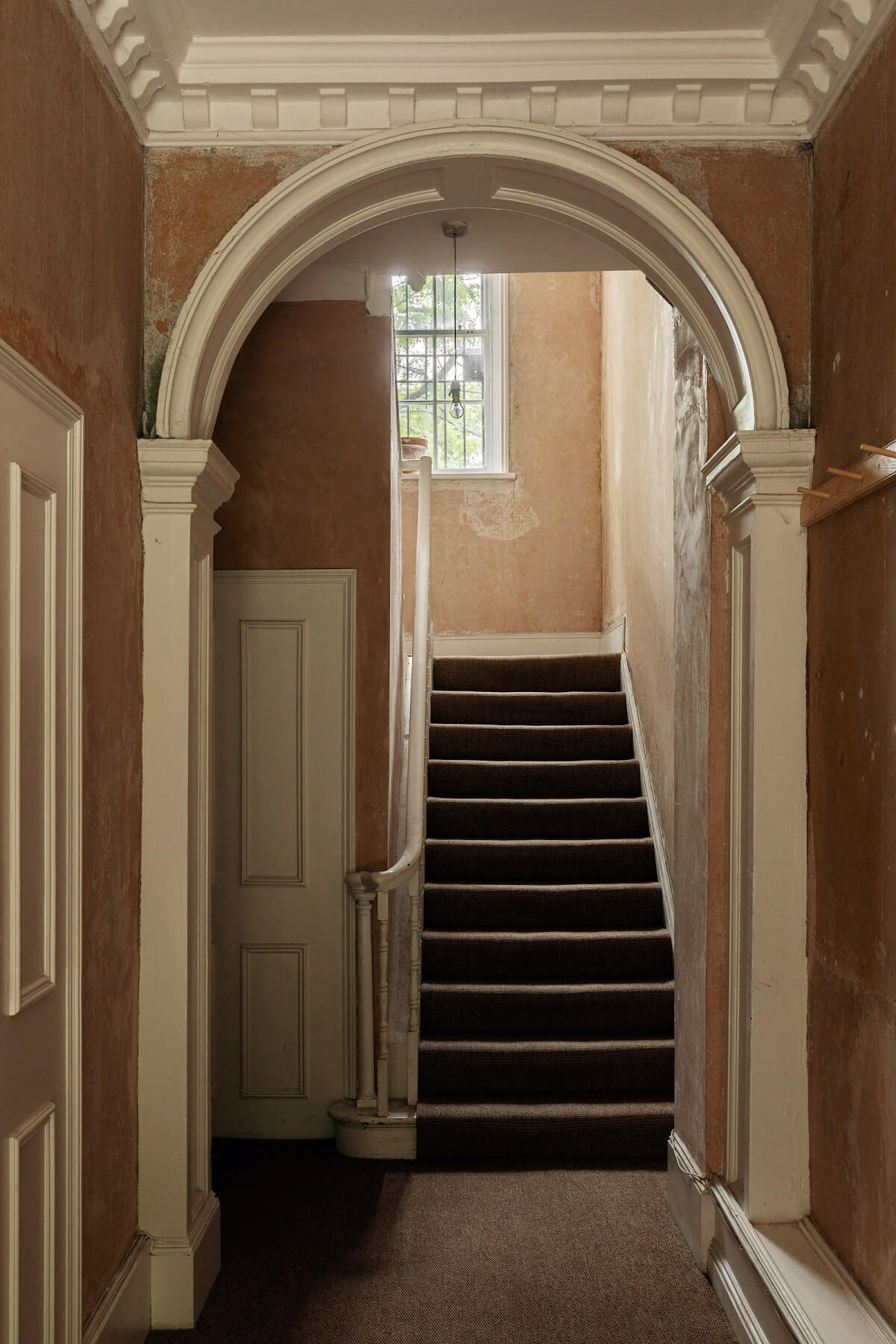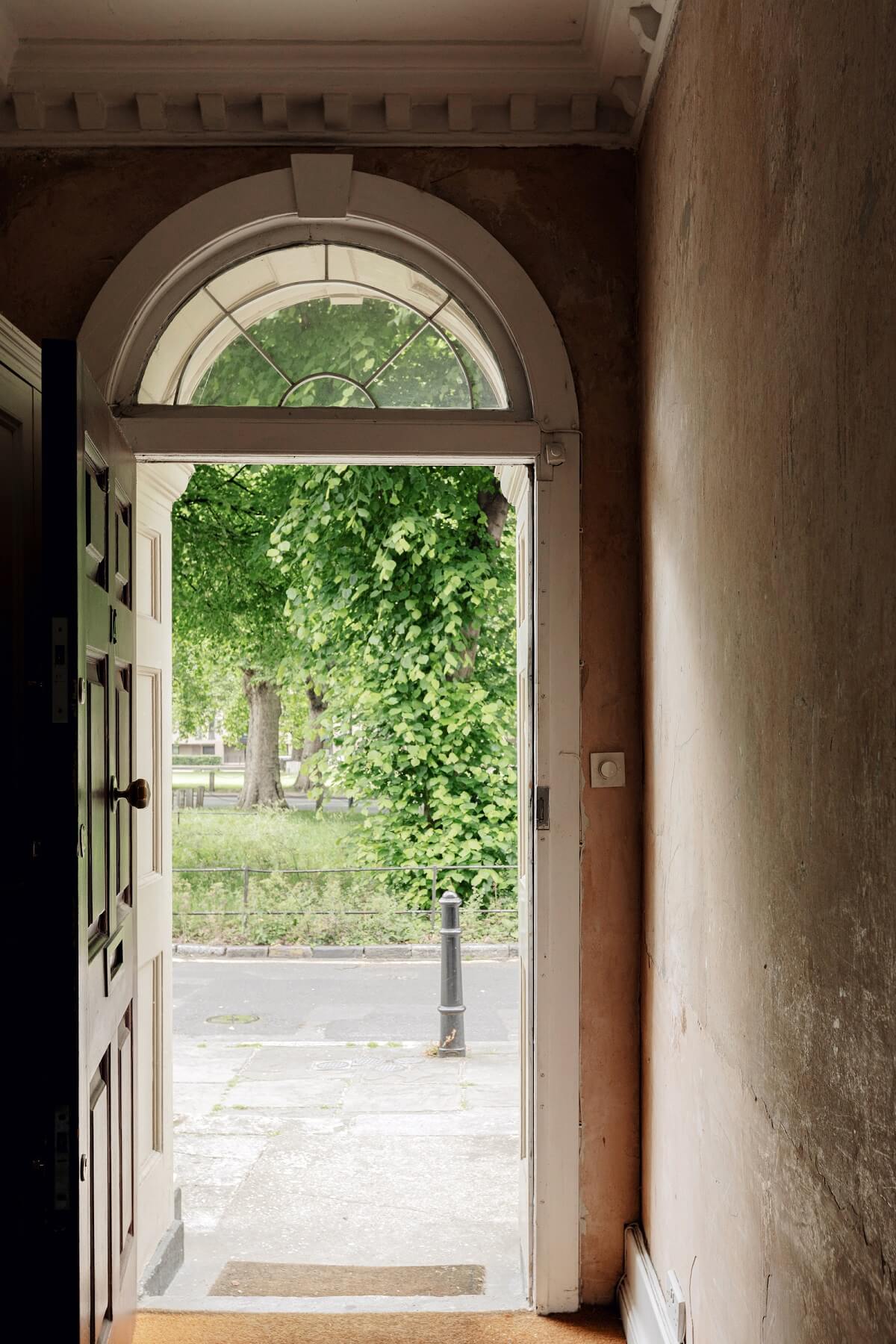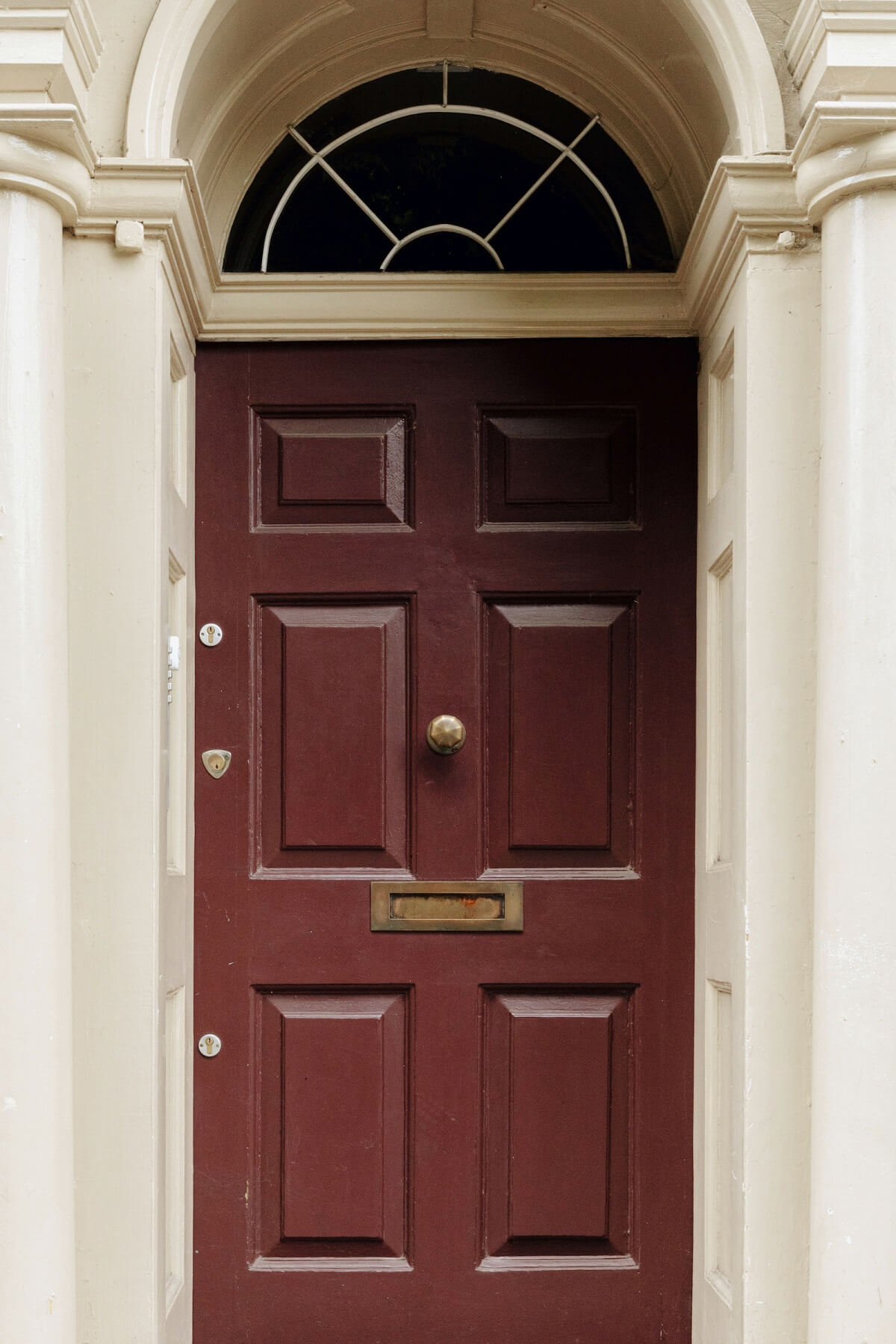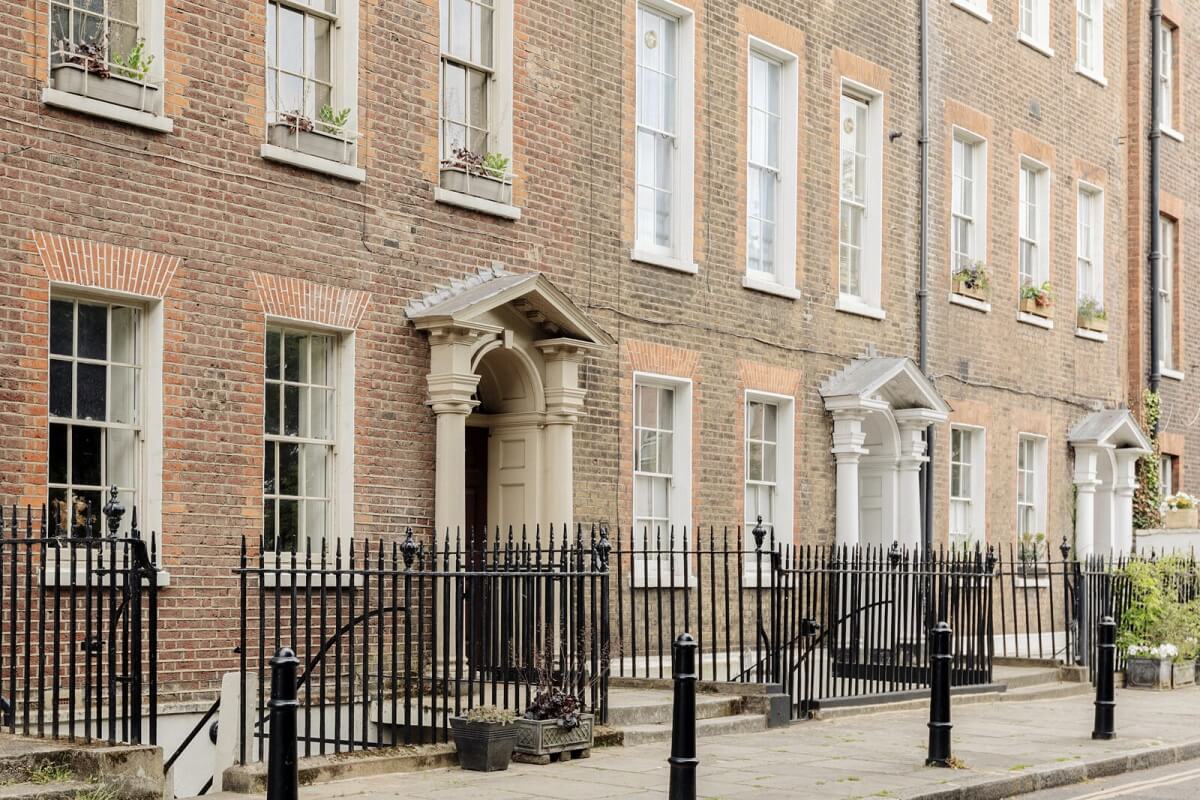 photography via Inigo