A Scandinavian Studio Apartment Decorated in Earthy Fall Colors
The temperatures are dropping, the leafs are turning color and we've had many rainy days. Fall has arrived. And with that it's nice to come across this studio apartment in Sweden which is giving me definite fall vibes. The studio apartment is decorated by Emma Fischer who I've featured here on the blog many times.
The space is small but it still has space for a cozy sitting area and a double bed. But what is giving me this fall vibes are the colors Emma used in the decoration. Lovely earthy tones combined with wood and plants. It's a very lovely home and perfect to spend cold, rainy days with a cup of tea and a nice book.
Ps: for more fall color inspiration you can check out this post.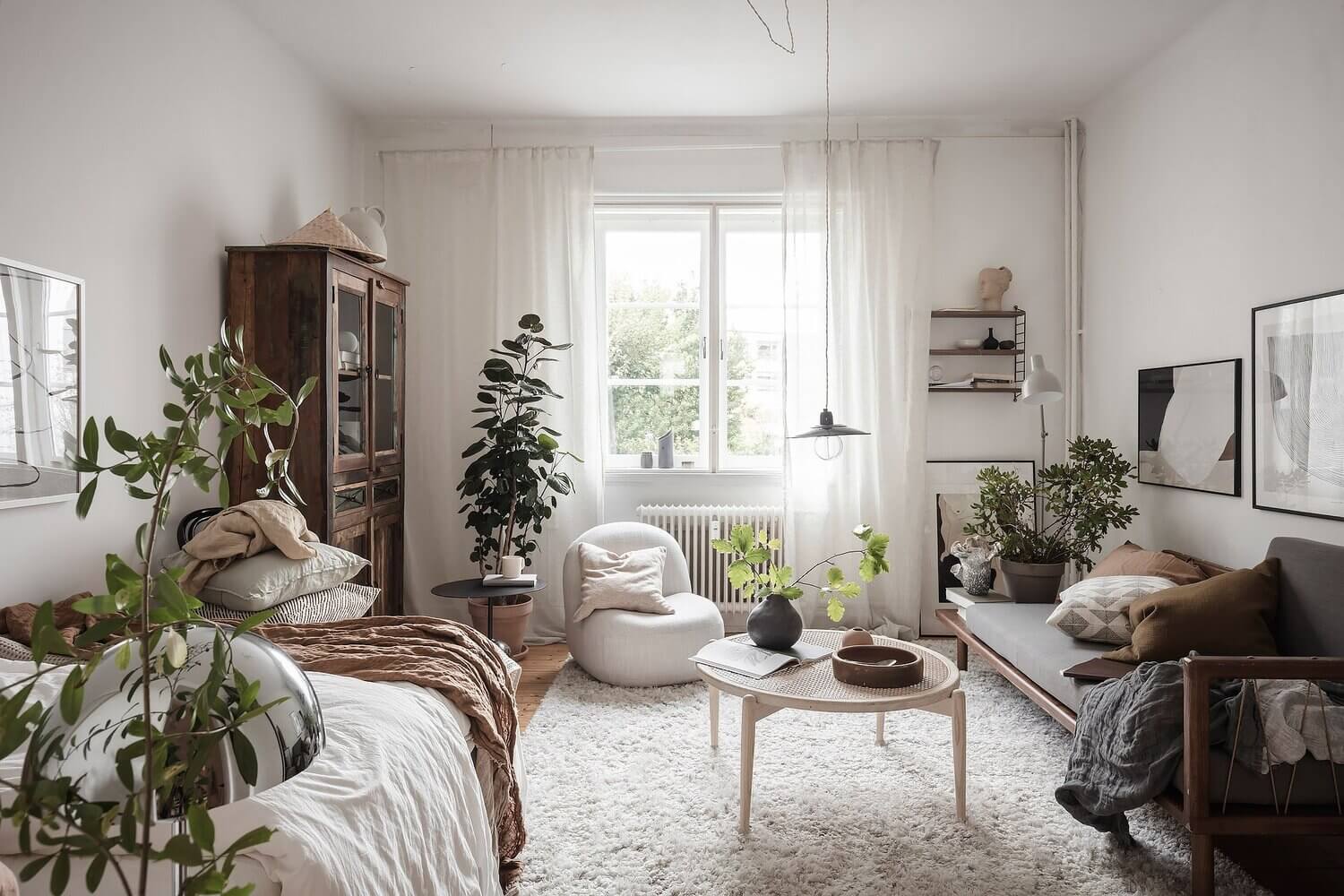 styling by Emma Fischer & photography by Anders Bergstedt