A SoHo Loft with Exposed Brick and Subtle Color Touches
What better way to start this week than with a beautiful loft apartment. Before Tina Rich got to start on this loft the space was dark and dated but Tina saw the potential and how right she was about that.
She added blond oak hardwood floors, marble and metal & glass doors to bring light to the space. The exposed brick wall is defnitely a beautiful element in this home and I especially love how Tina used the old window insets by adding marble and open shelves.
Tina Rich wanted to create a relaxed and peaceful home so the color palette had to be neutral but the dusty pink and green fabrics bring some subtle color touches. Could you see yourself living here?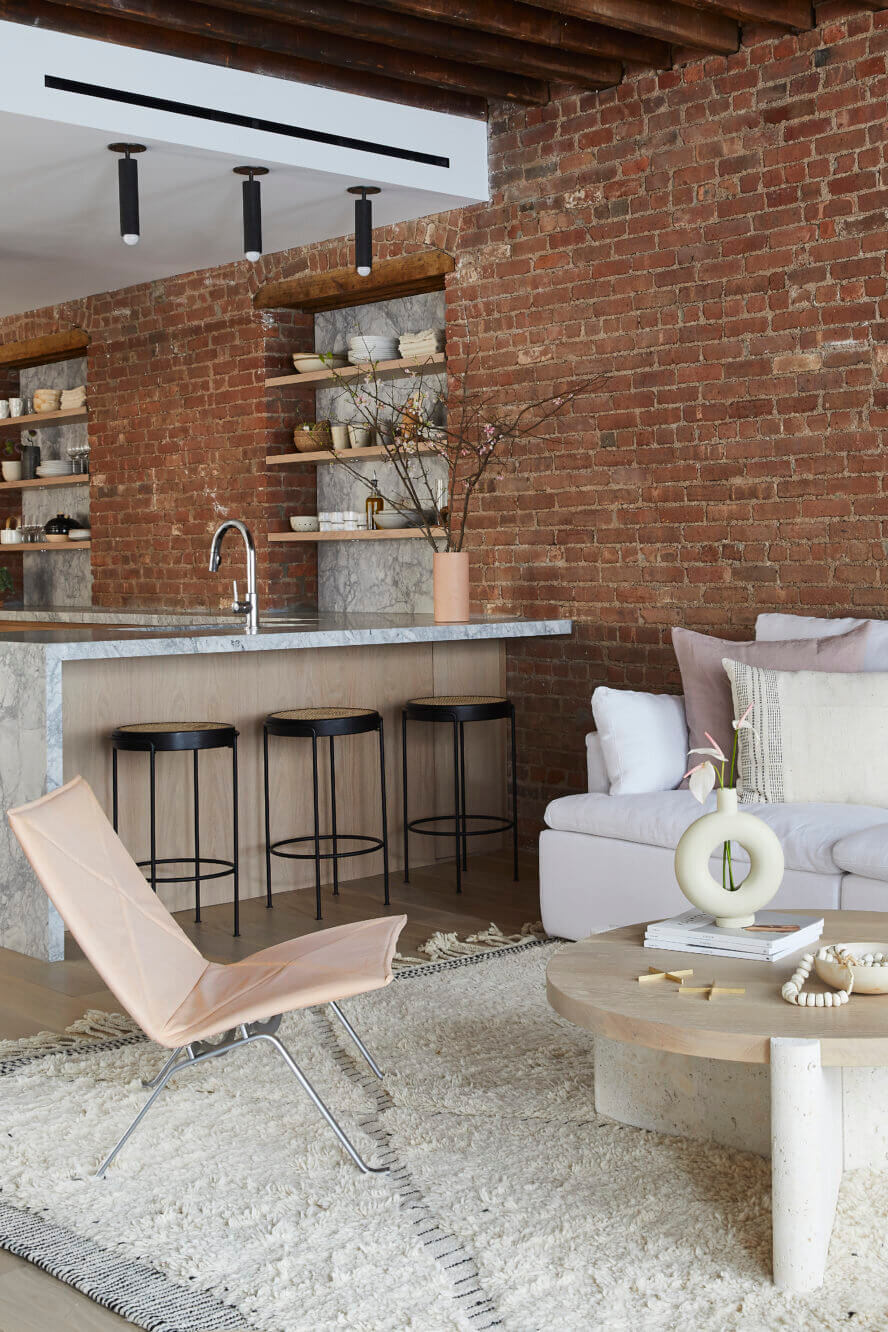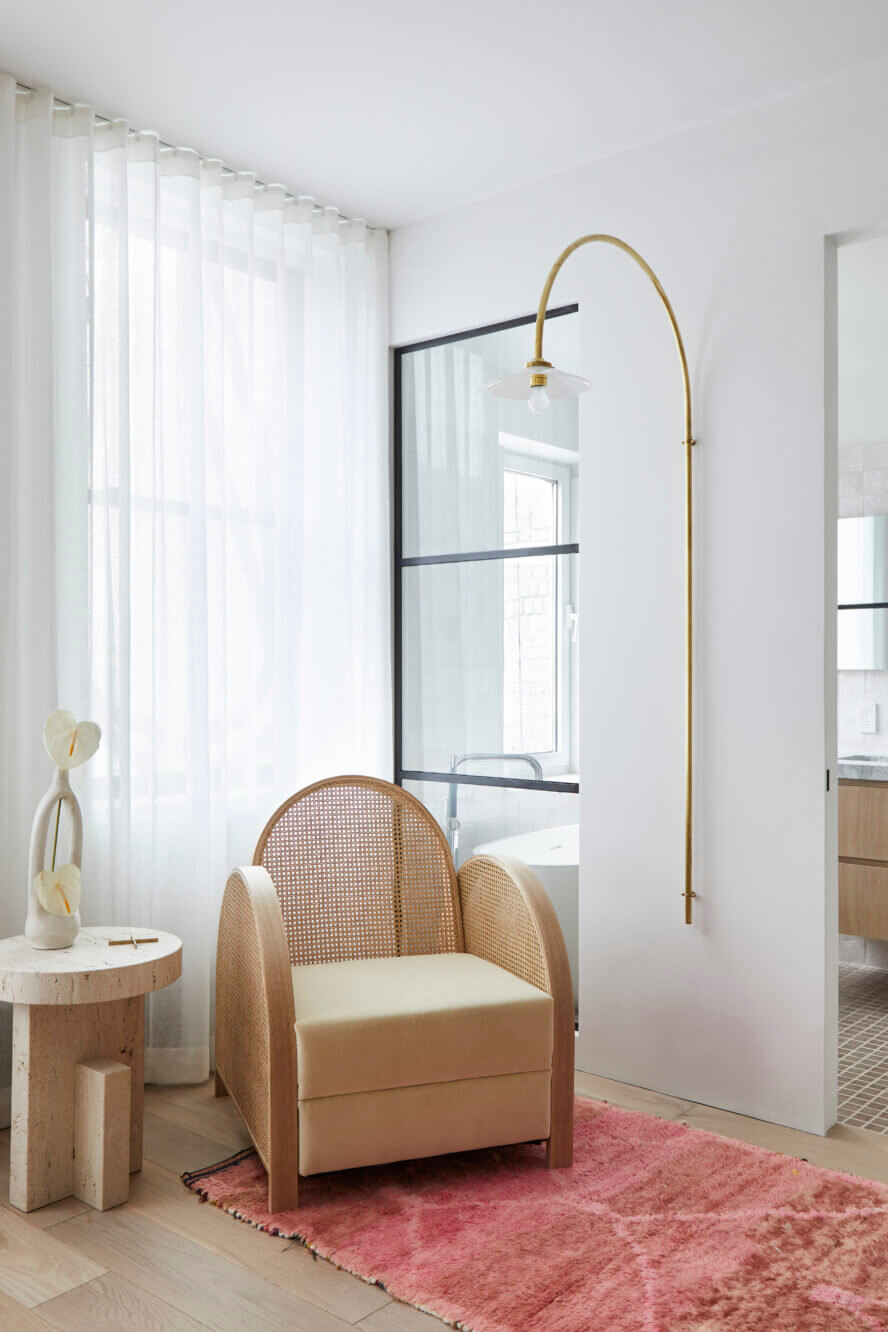 design by Tina Rich & photography by Christian Torres