Rustic Bohemian Touches in a Spacious Berlin Home
This Berlin home is a place to come home where imperfection, design classics and fleamarket finds are combined in a beautiful way. The home belongs to Remo Masala who works in the travel industry so it was important for him to create a home where he can recharge.
The Berlin home is quite sparsely furnished but with the dark color scheme and choice of materials it feels a warm and cozy home. Design classics like a Hans J. Wegner chair are easily combined with a dining table that has been used as a stand for a vegetable market and vintage Dutch design dining chairs.
I love the combination of old and new, rustic and sleek design in this beautiful home, what about you?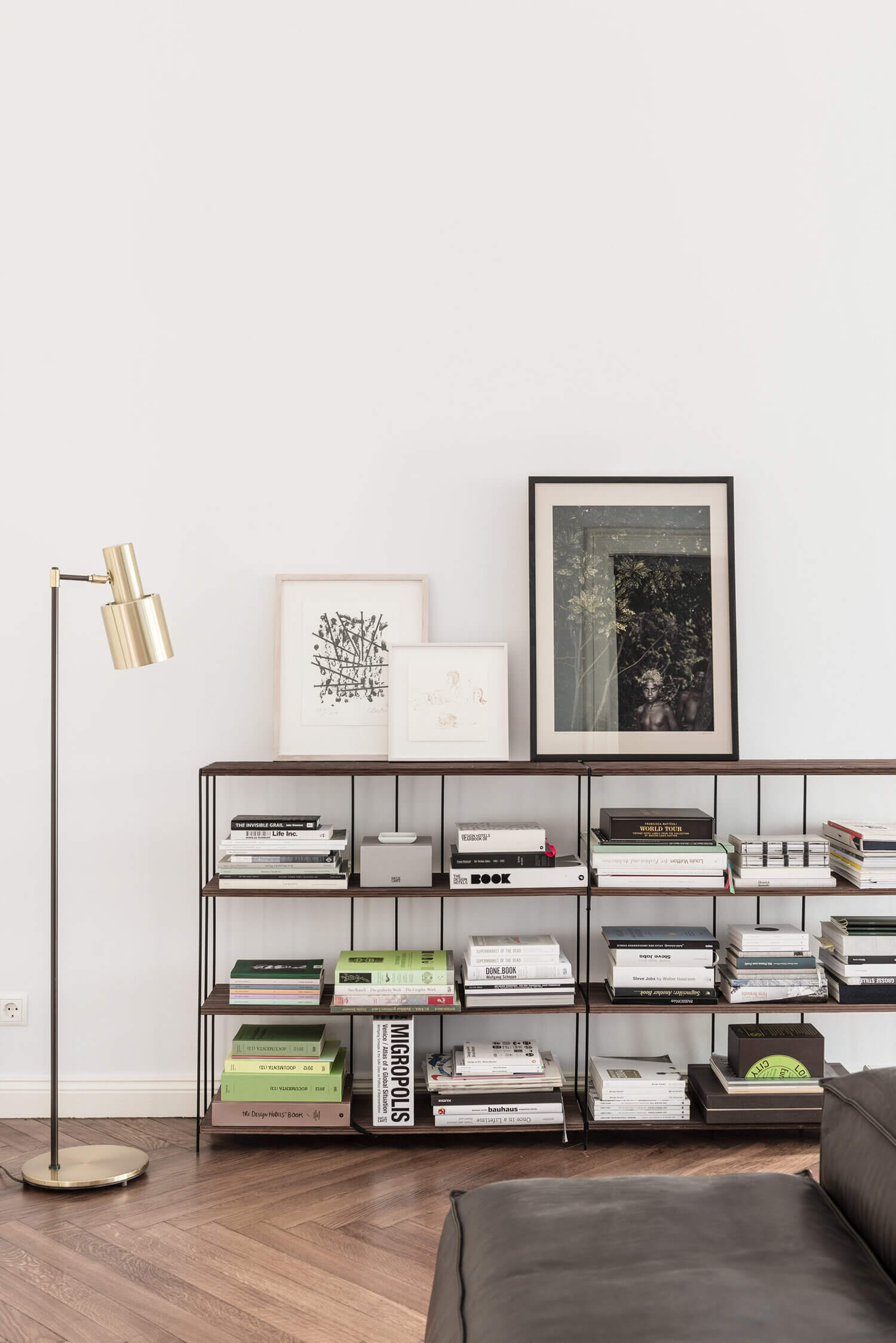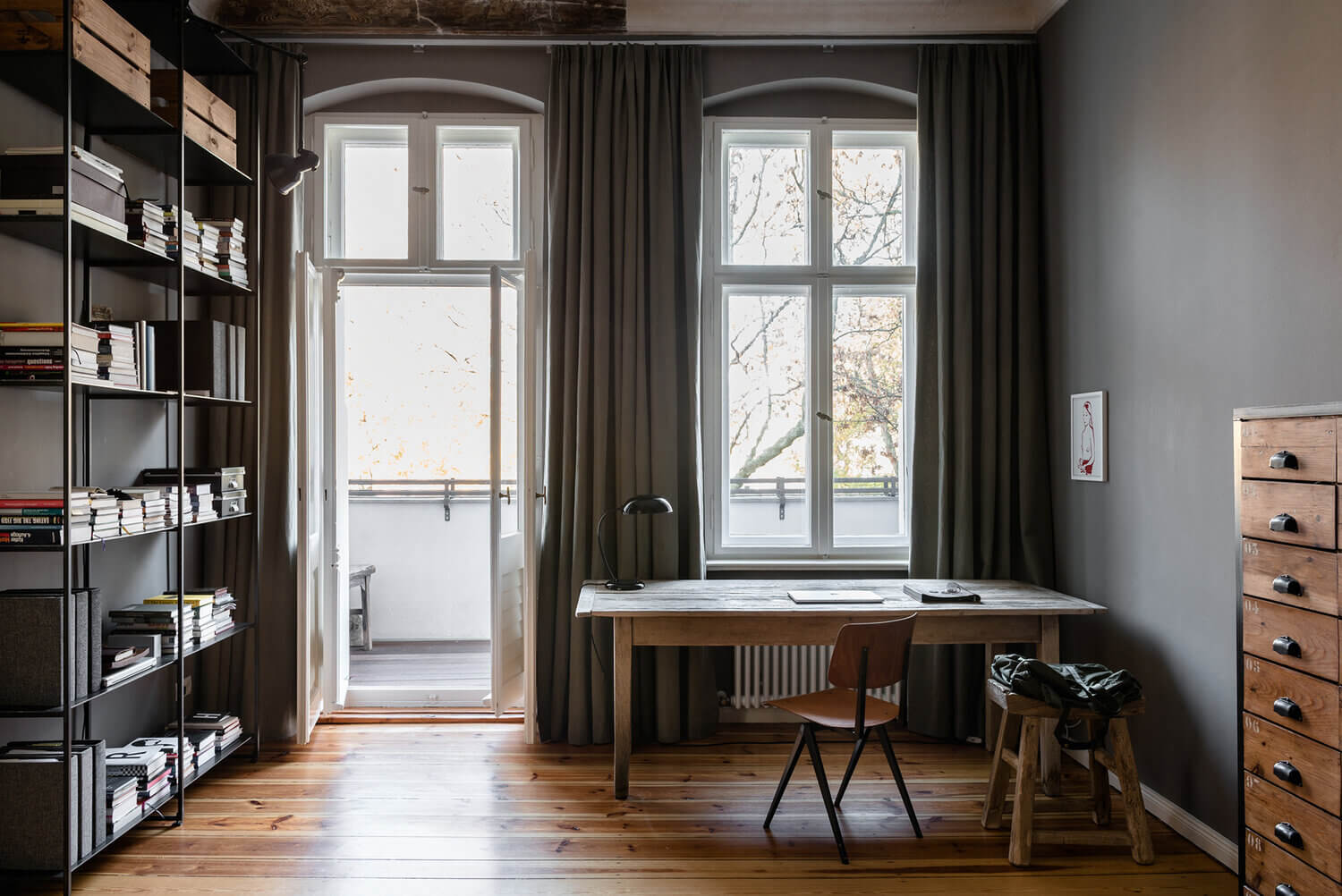 design by Tina Rich & photography by Christian Torres