An Architectural Wooden Home with Open Spaces
On a natural location in Sweden, close to the sea, stands a beautiful architectural home with open spaces and large windows. The 127 square meter home is planned to perfection to ensure that every room is connected to the outdoors and has a natural flow between the spaces.
The wooden Swedish country house floats above the ground, and a wooden sundeck surrounds the home where you can enjoy the surrounding nature. The shapes, materials, and colors you see in the house are inspired by the Ingarö's archipelago to make it blend in with its surroundings.
The large open spaces are mainly decorated with wood. The wood slat ceiling is a beautiful feature, and they created wooden shelves for storage under the large windows. The home has subtle color accents, with pale yellow accent walls and colorful lamps and dining chairs.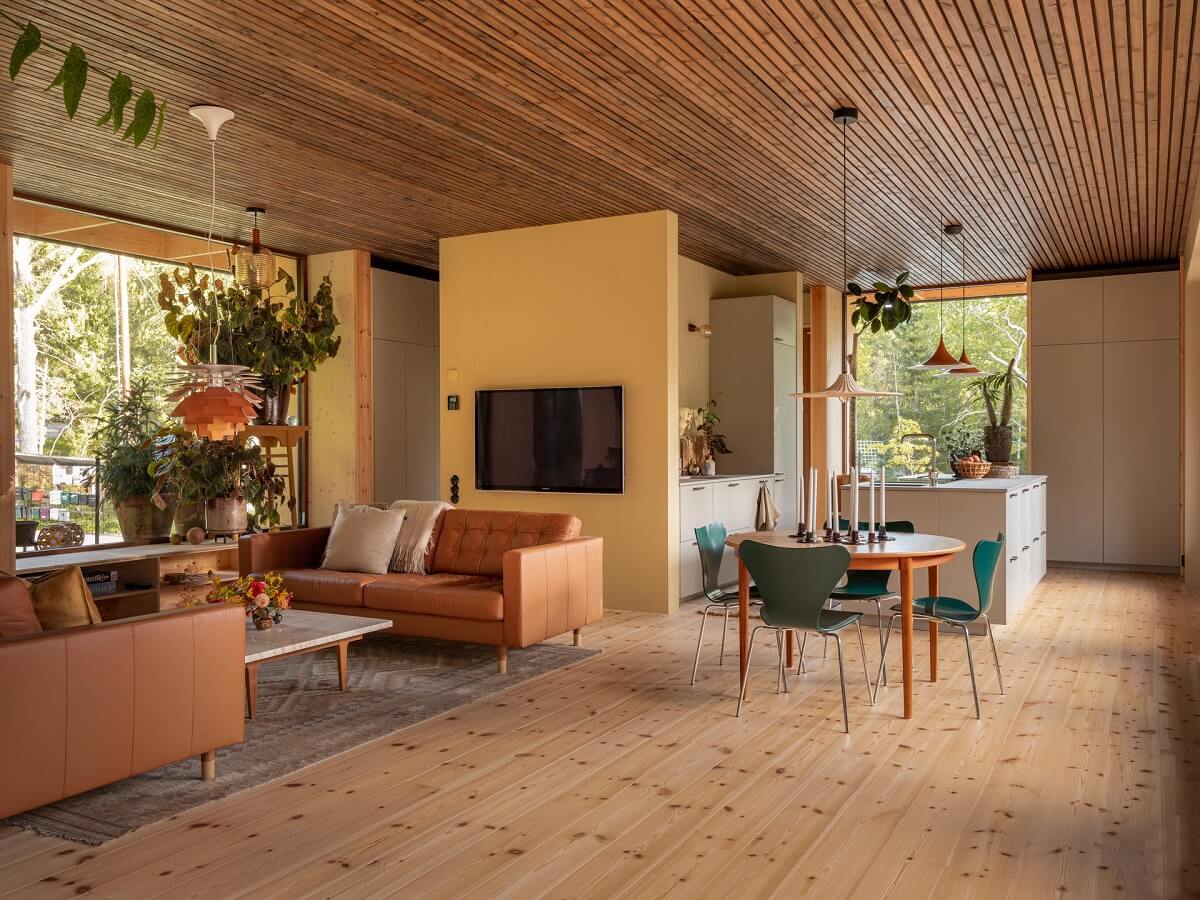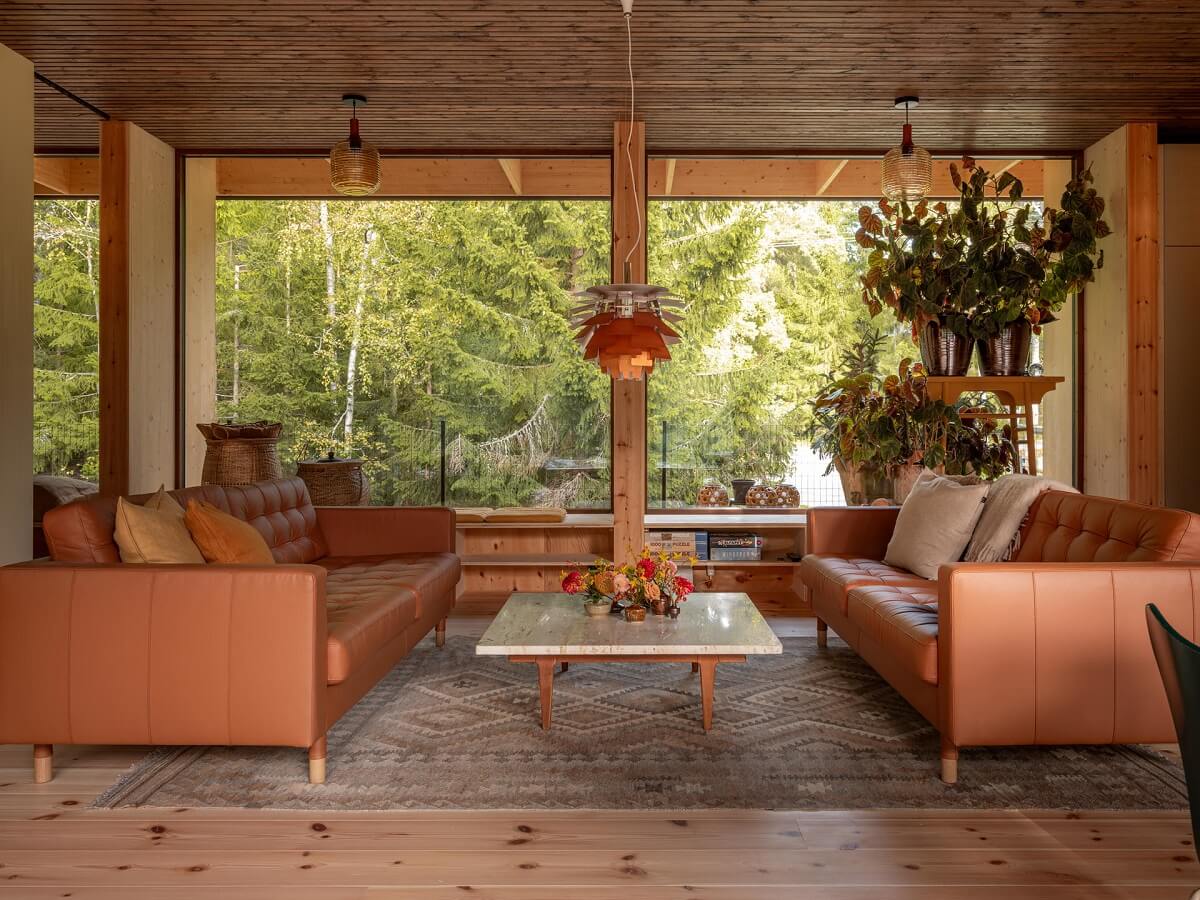 The secluded location of the house means that you don't need curtains or shutters in front of the window. Instead, you can look at the trees and the birds.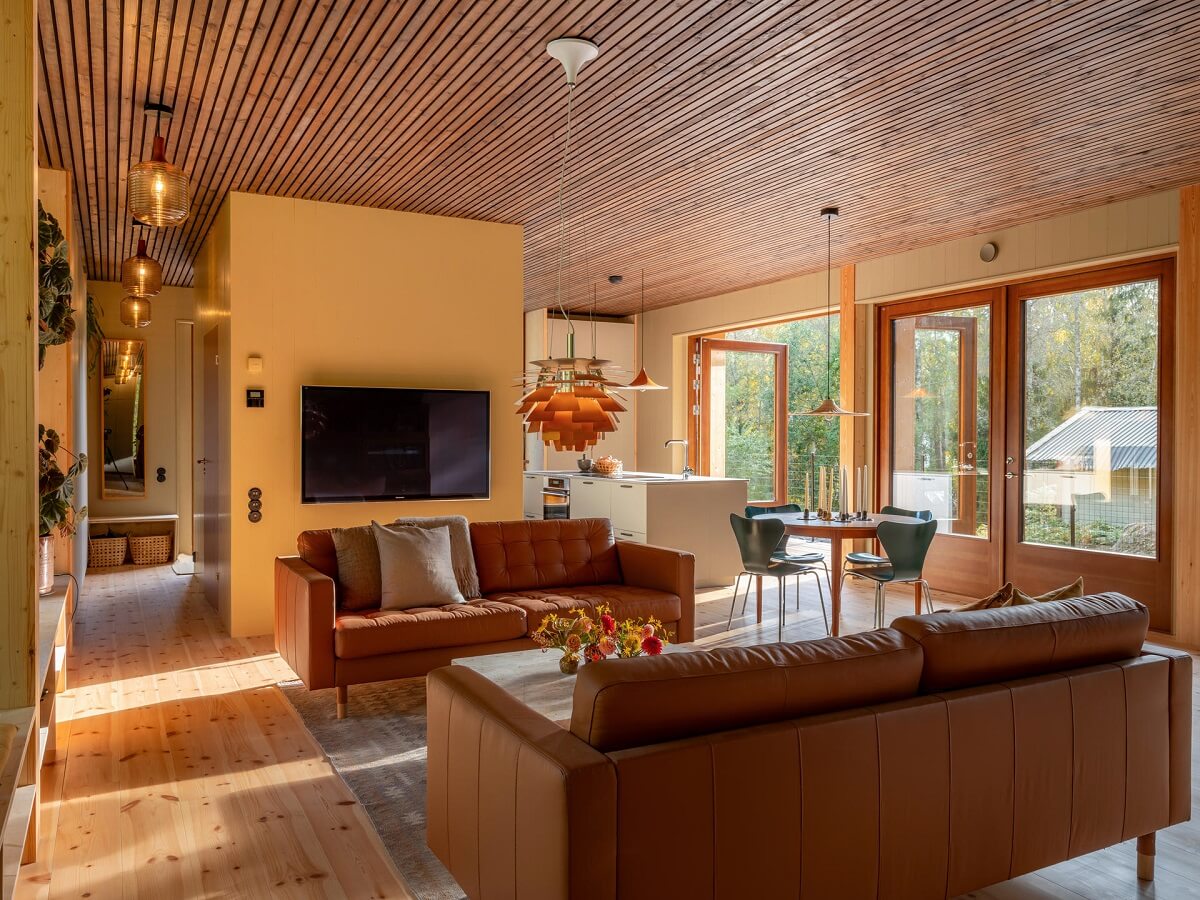 The open-plan living room and kitchen feature large double doors to the deck which extends the living space in the warmer months.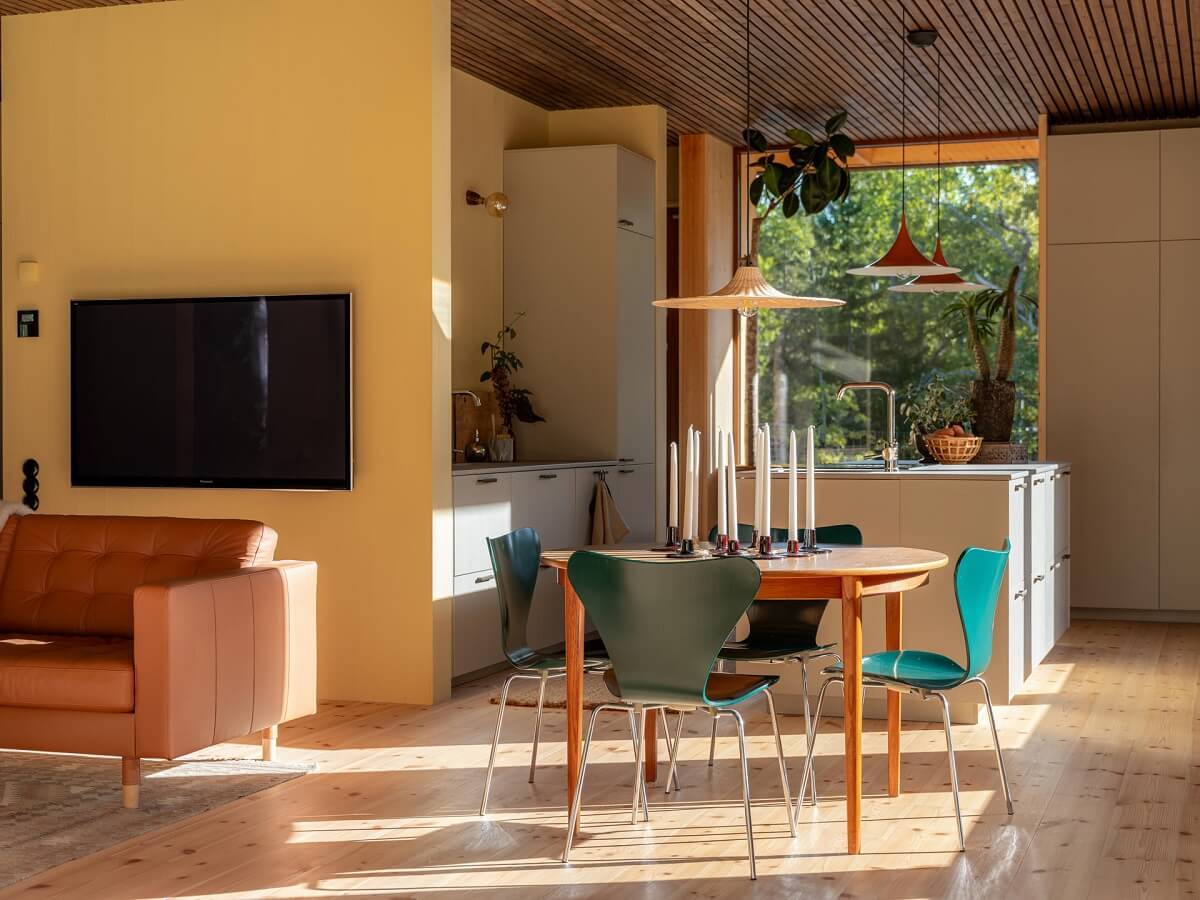 The living room features pale yellow accent walls (similar to PPG's Color of the Year 2024: Limitless).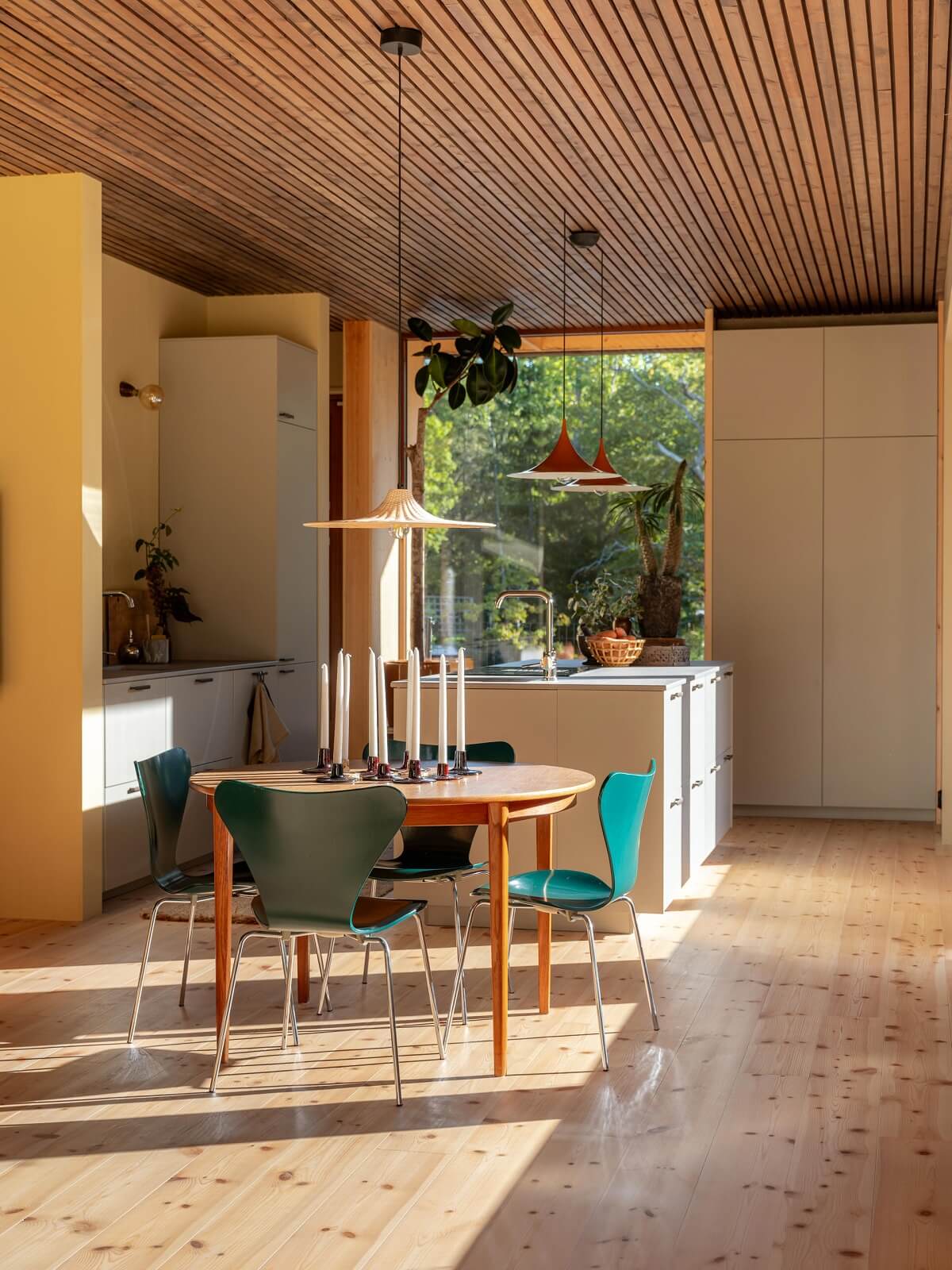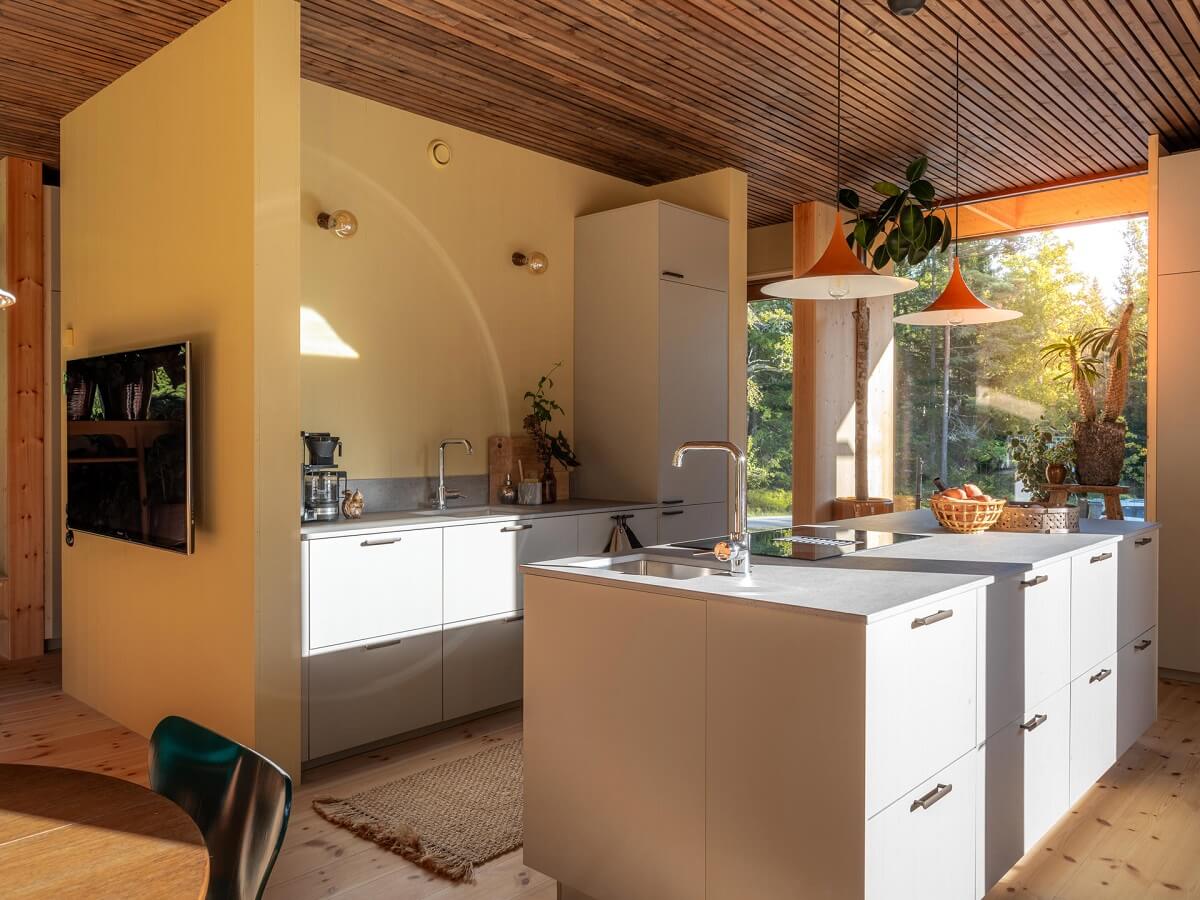 With windows on two sides, the kitchen is a wonderful space. The cabinets on one side are hidden in a niche, so they aren't visible from the living. Instead, you only see the stylish kitchen island.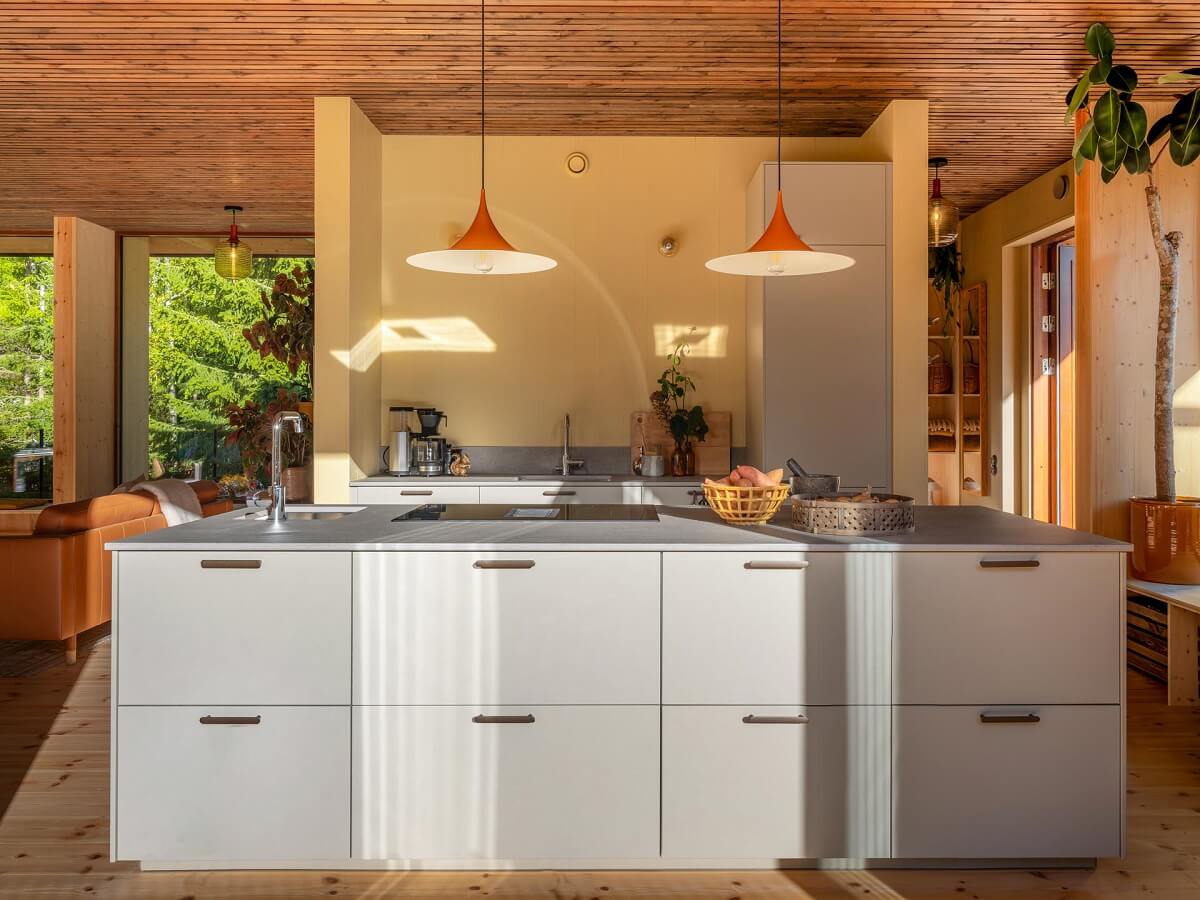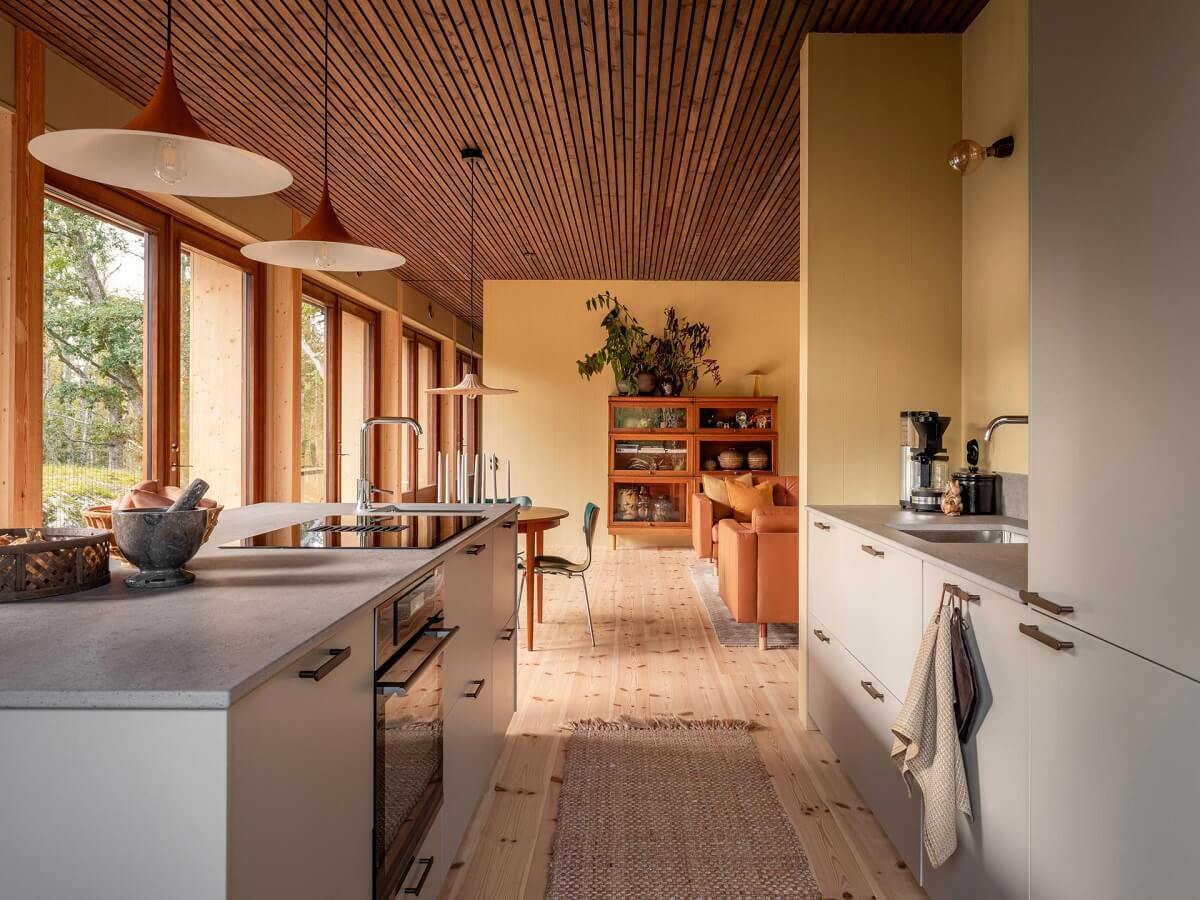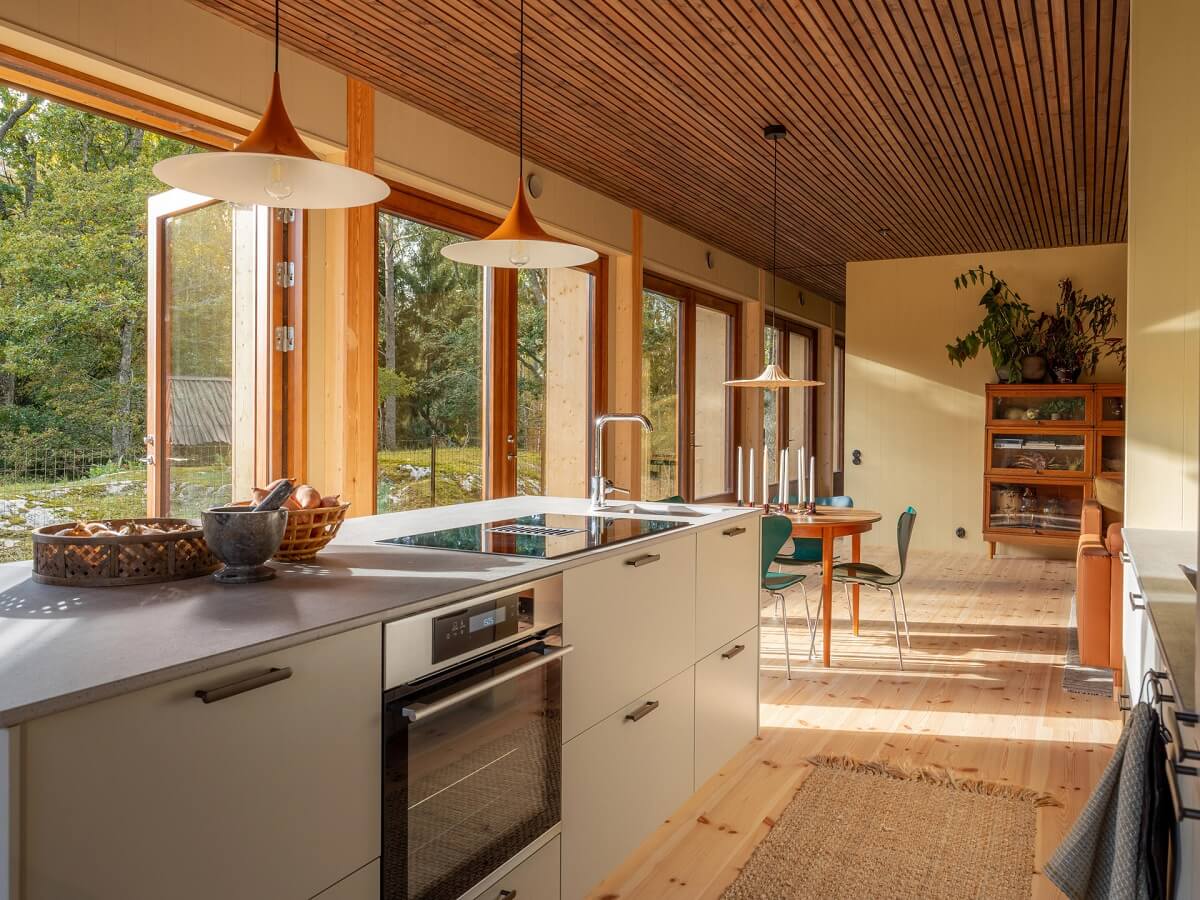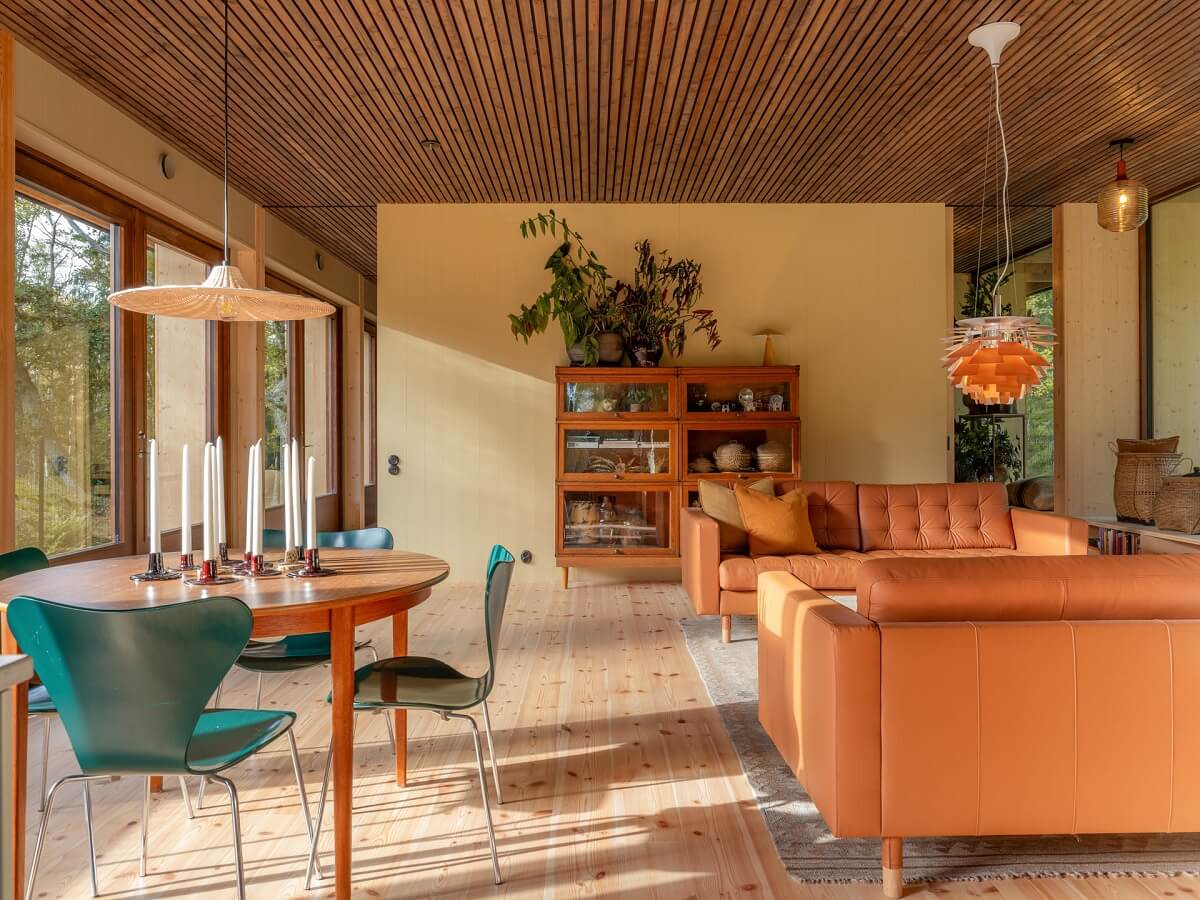 Beyond the living room are three bedrooms and a bathroom. The bedrooms can be accessed on two sides, and they can be closed off from the living space by sliding doors.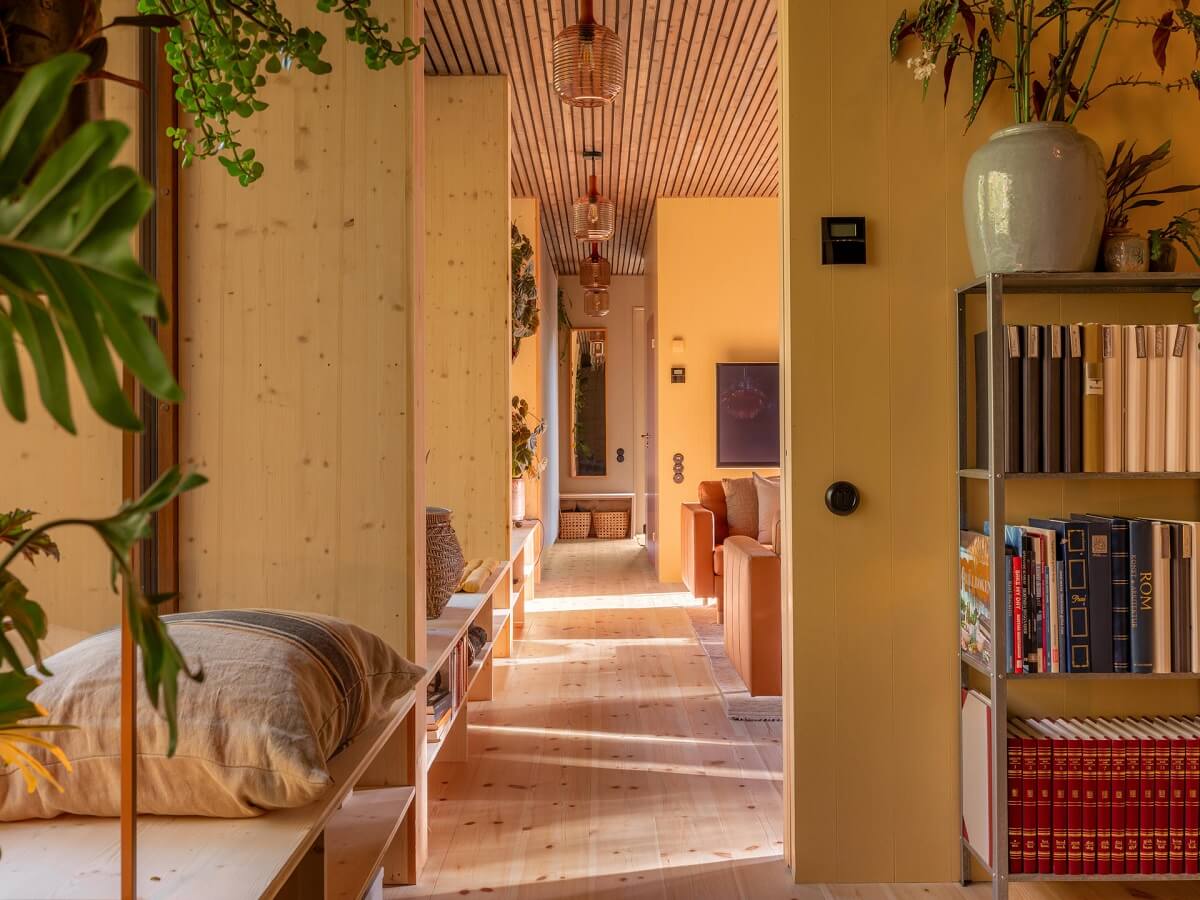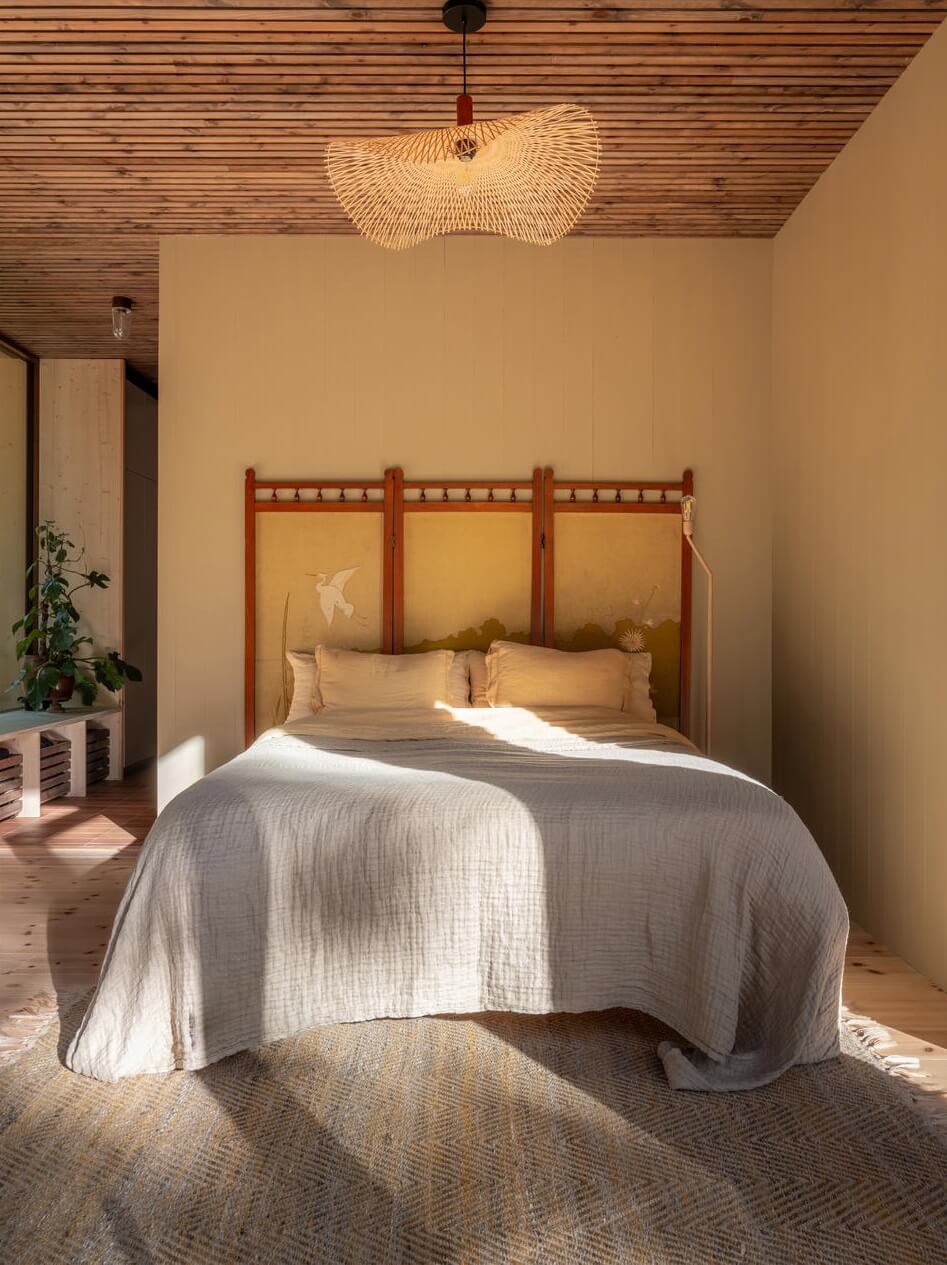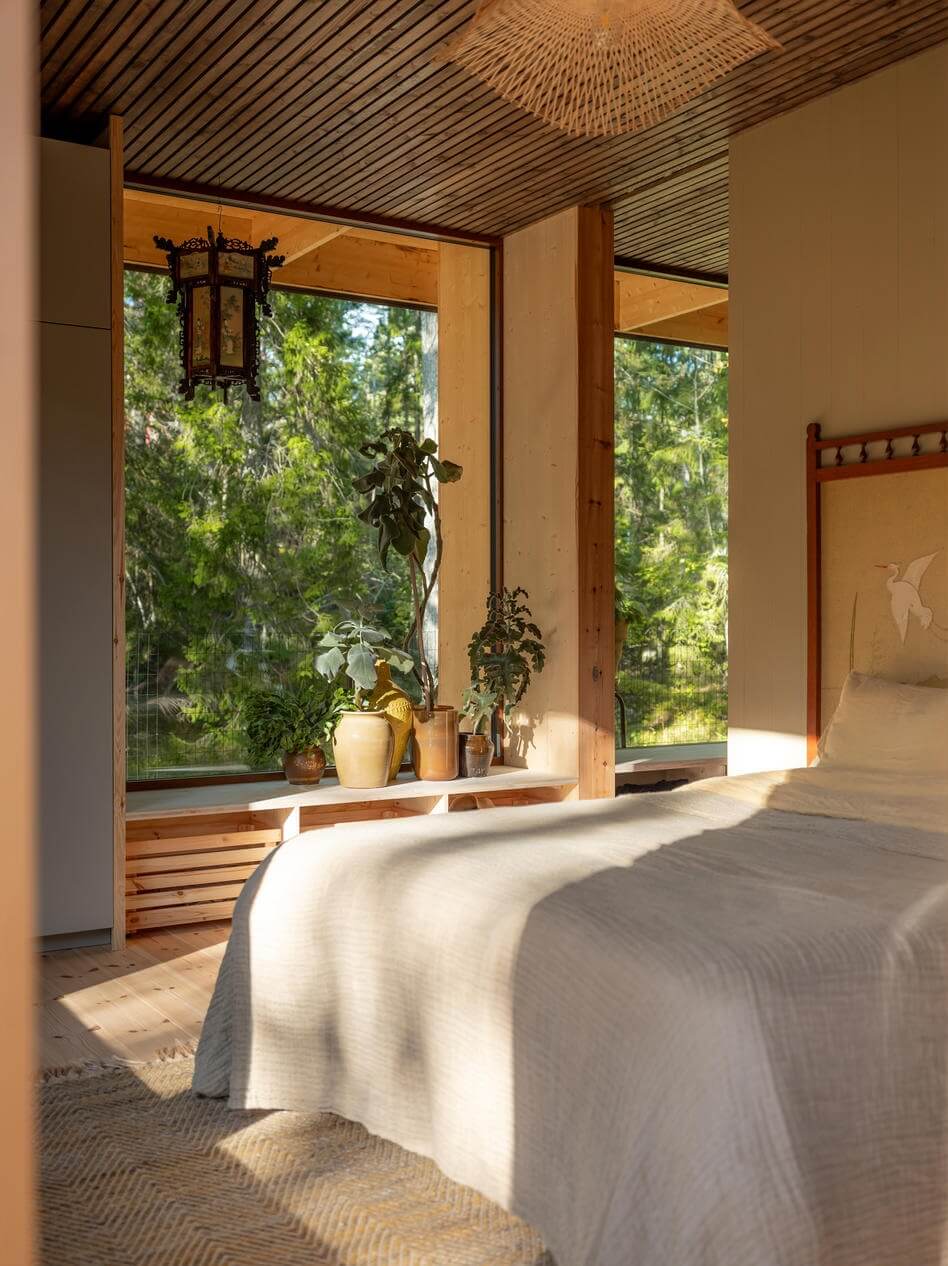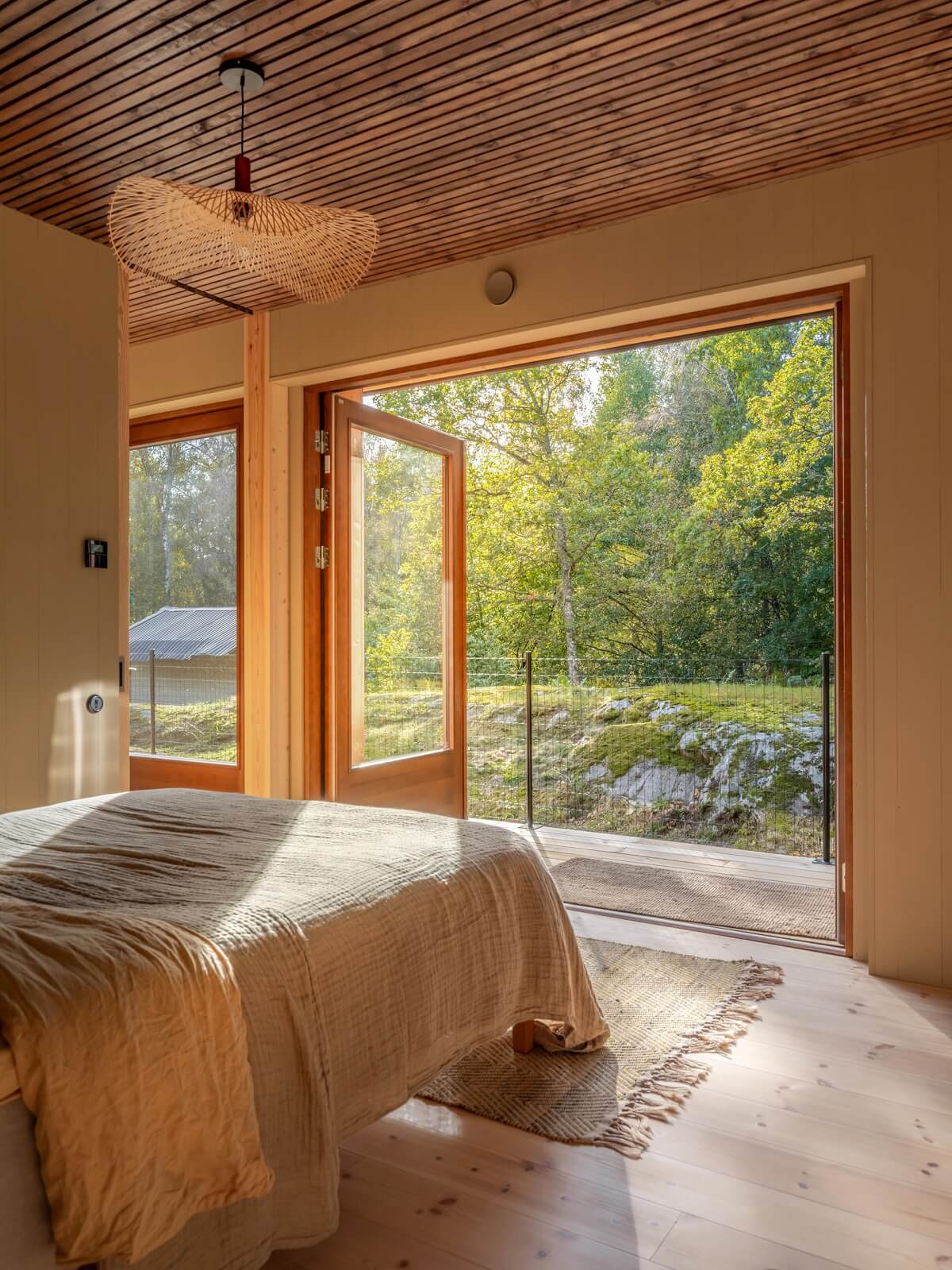 Two bedrooms have double doors, giving access to the outdoors.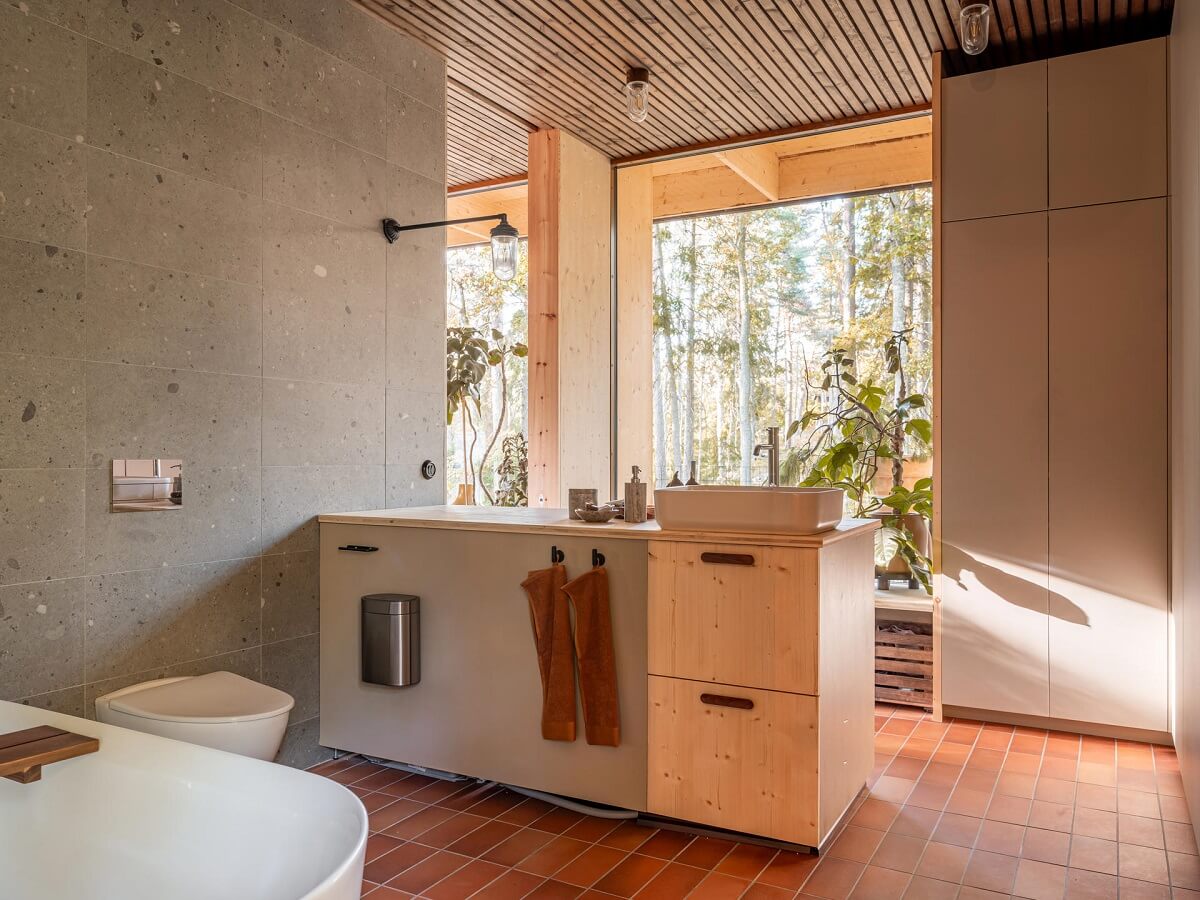 at the back of the house is the bathroom, which can be accessed through two bedrooms. a wooden block sits in the center, with the sink and space for the washer/dryer on the other side.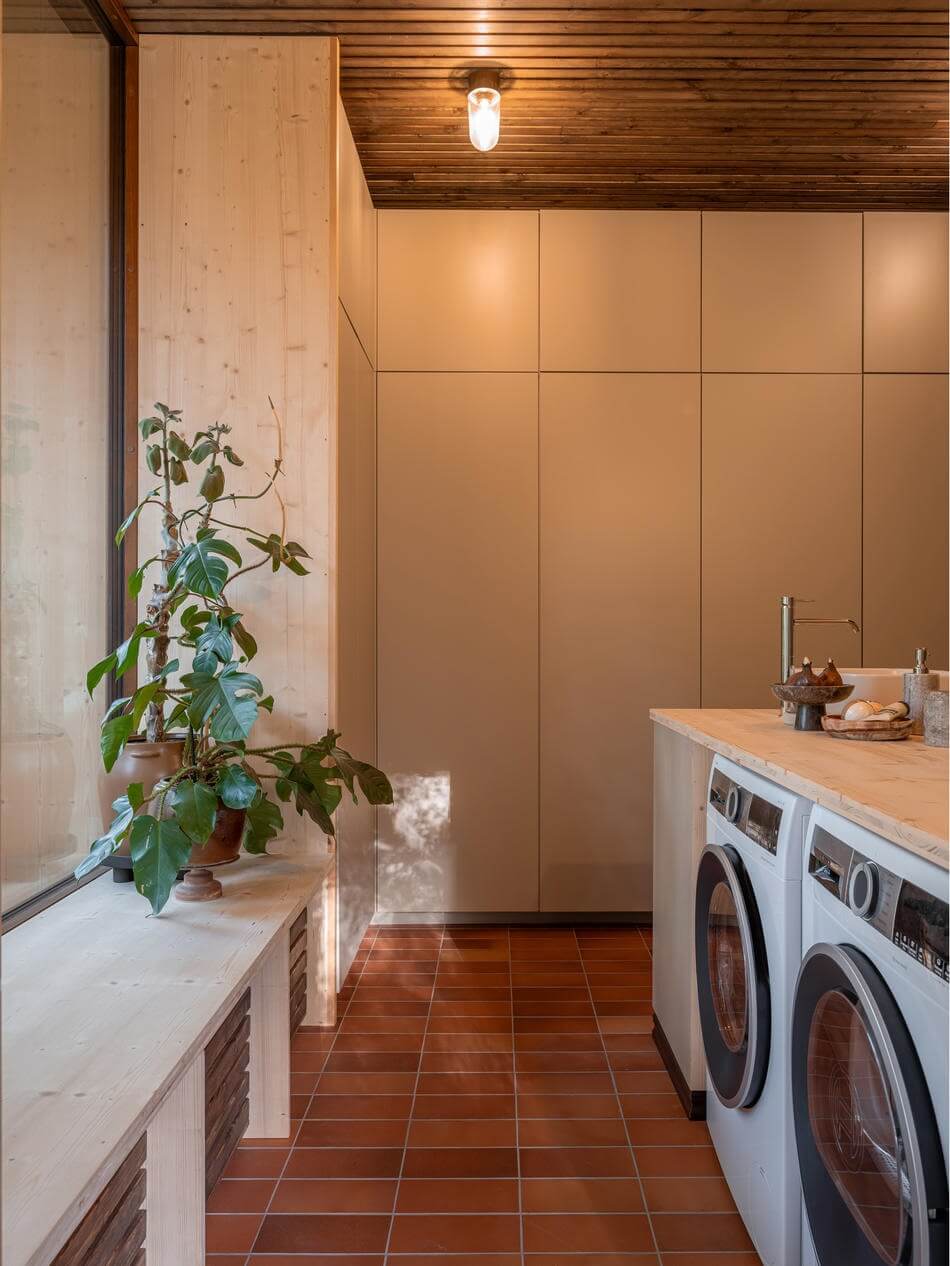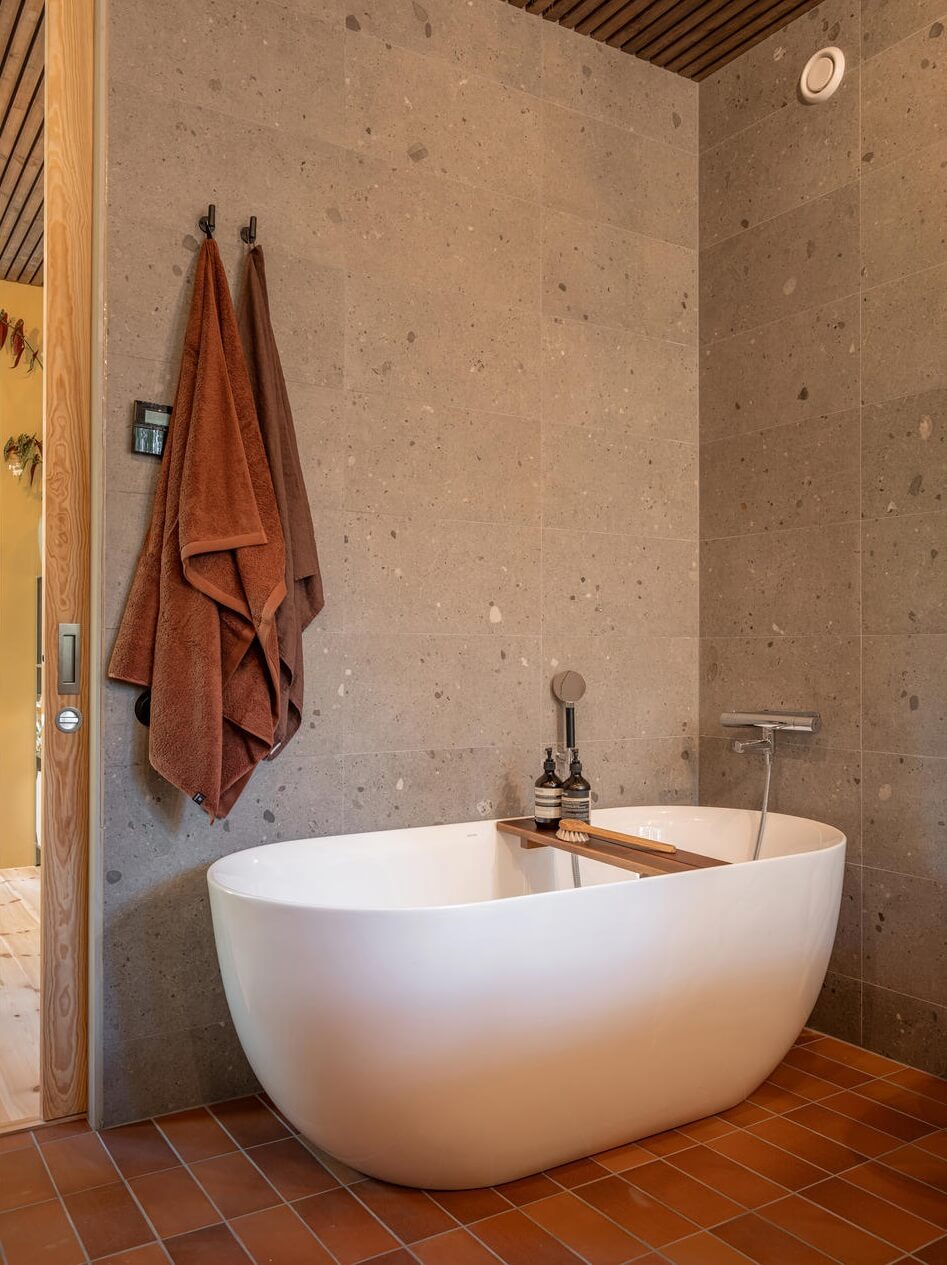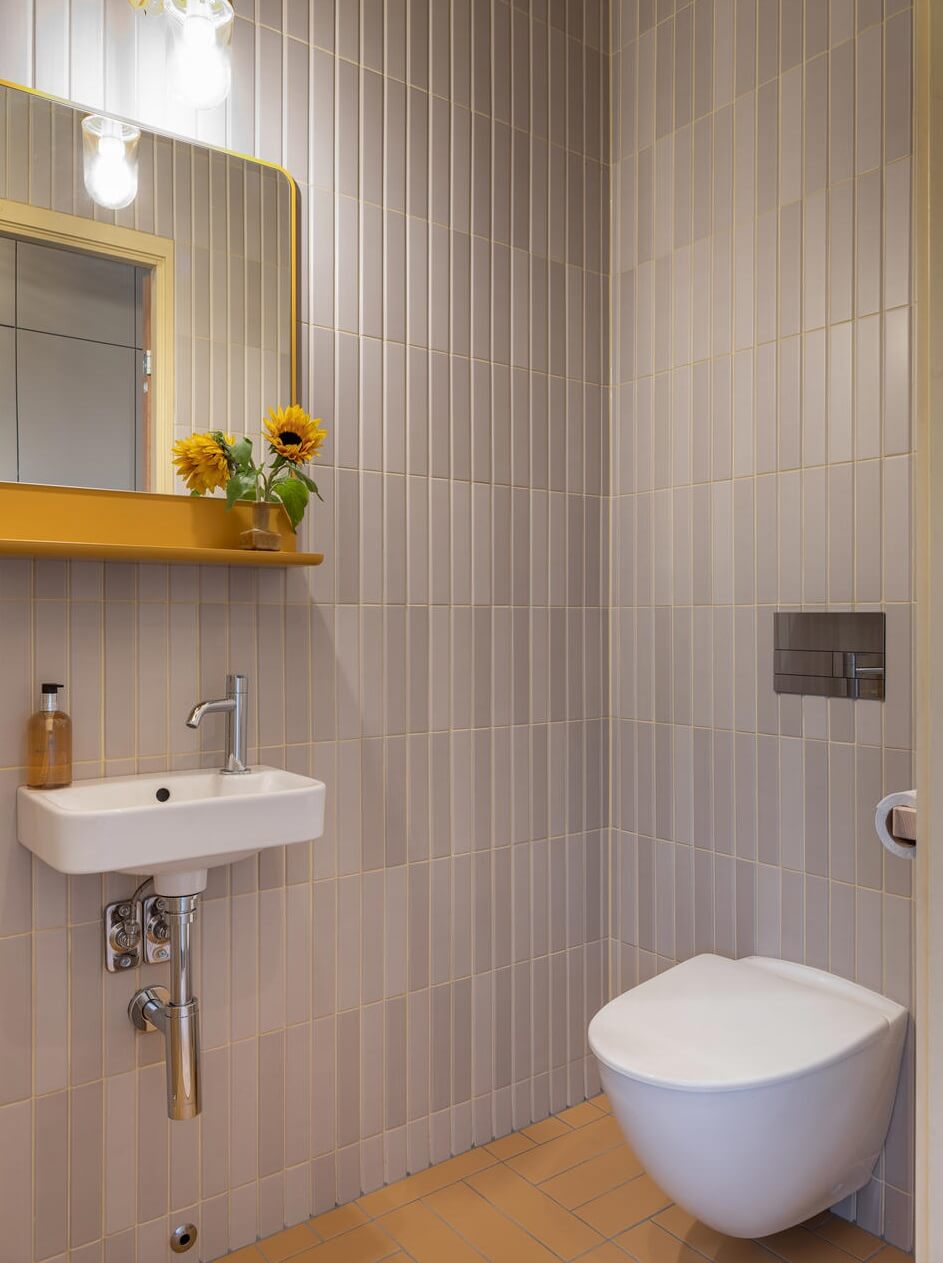 Connected to the hallway is a second bathroom with a shower and toilet.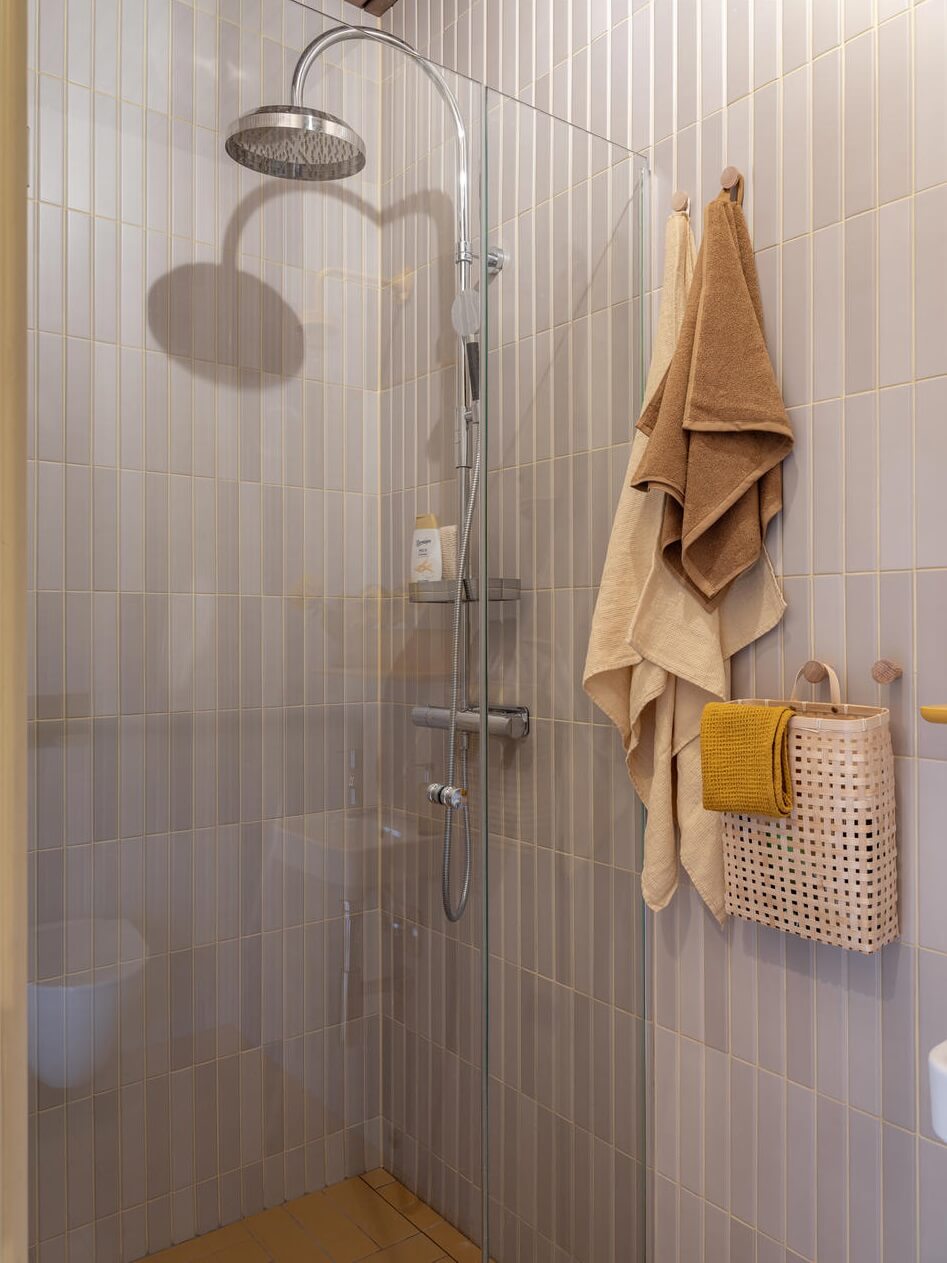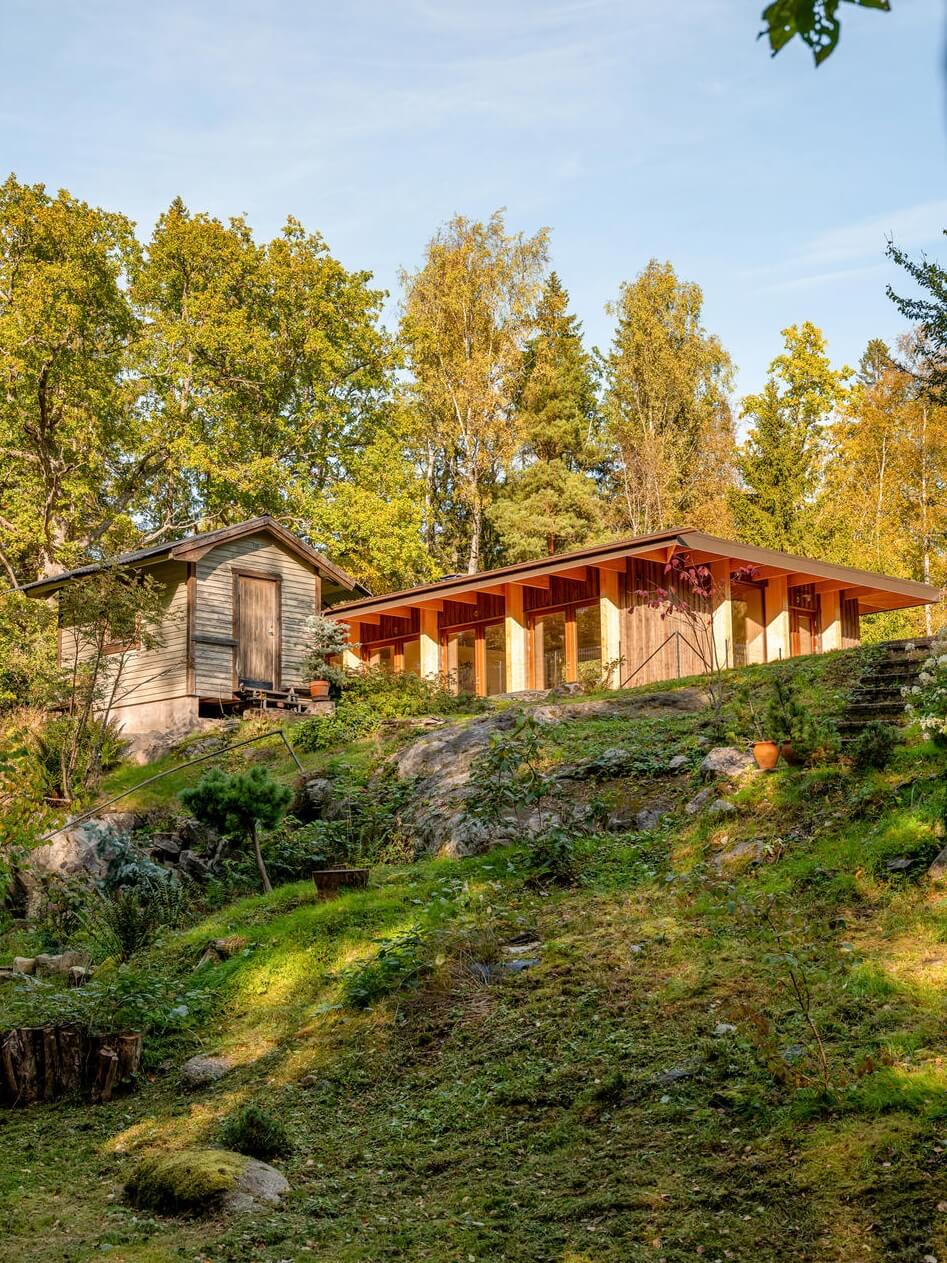 The house is built on the highest point of the plot of land.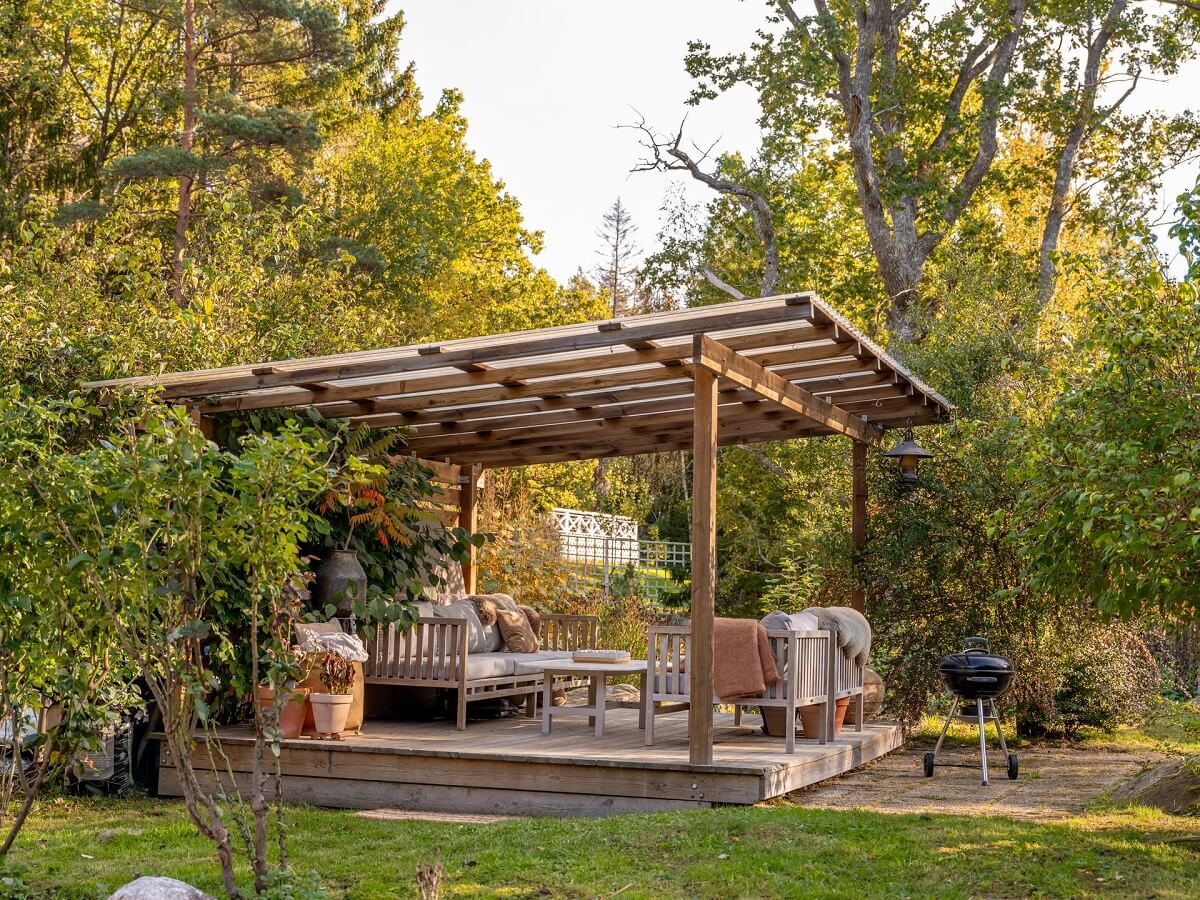 This wonderful wooden home is now for sale at Svensk Fastighethetsförmedling