A Stylish Apartment Designed by Joanna Lavén
Joanna Lavén is a Swedish interior designer who creates the most sylish homes that I know. The homes she designes all share the same calm (usually grey) palette with wooden furniture and a mid-century touch.
This apartment she designed is no different, calm grey shades are combined with a touch of blue. The furnishings are mainly black and dark wood but because of the otherwise calm palette it doesn't feel dark and heavy.
Joanna and her team even design custum furniture and kitchens and I really recommend looking at her portfolio to see all the beautiful spaces she has designed (and you'll probably see more of her design on my blog later on). For now let's take a look at this beautiful home designed by Joanna Lavén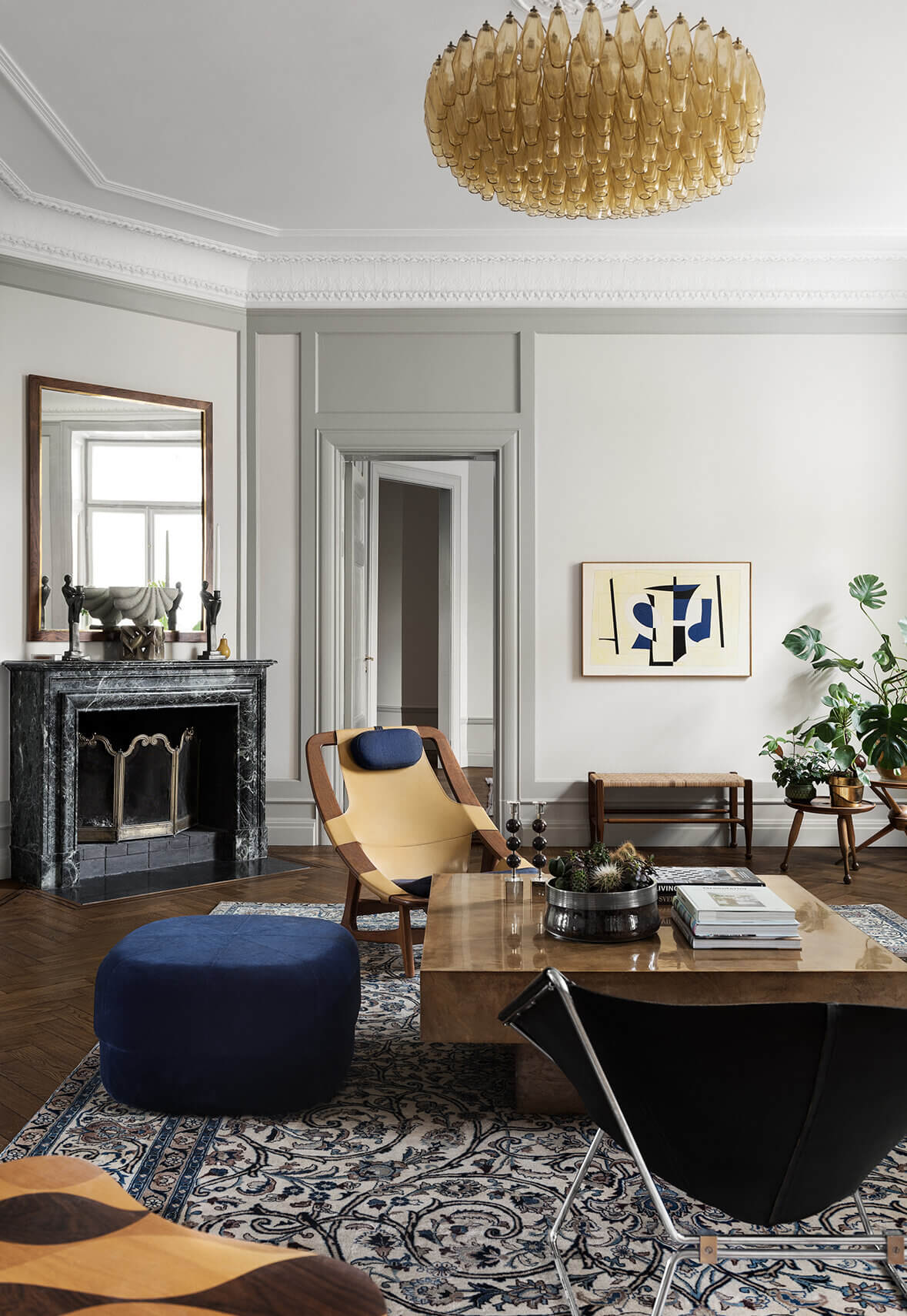 photography by Erik Lefvander