A Tiny and Stylish Nordic Apartment
Wee all know that our friends from the North are good at designing homes. But, in my opinion, they are especially good at designing small spaces.
Today, I will show you that by sharing this small 36 square meter apartment in Gothenburg. The apartment is located in a late 19th century building and in the home you can still find ceiling ornaments, parquet floor, and marble window sils.
The renovated home has 3 meter high ceilings and beautiful arched windows that provide the rooms with plenty of natural light. The color scheme is typically Nordic, expect to see bright and light rooms furnished with high quality Scandinavian design.
The combined living room and kitchen is painted in a bright white tone. On the floor lies a classic parquet floor that runs through the entire apartment.
The seating area is defined by a large neutral colored rug that also provides a lot of texture and is combined with a stylish linen sofa.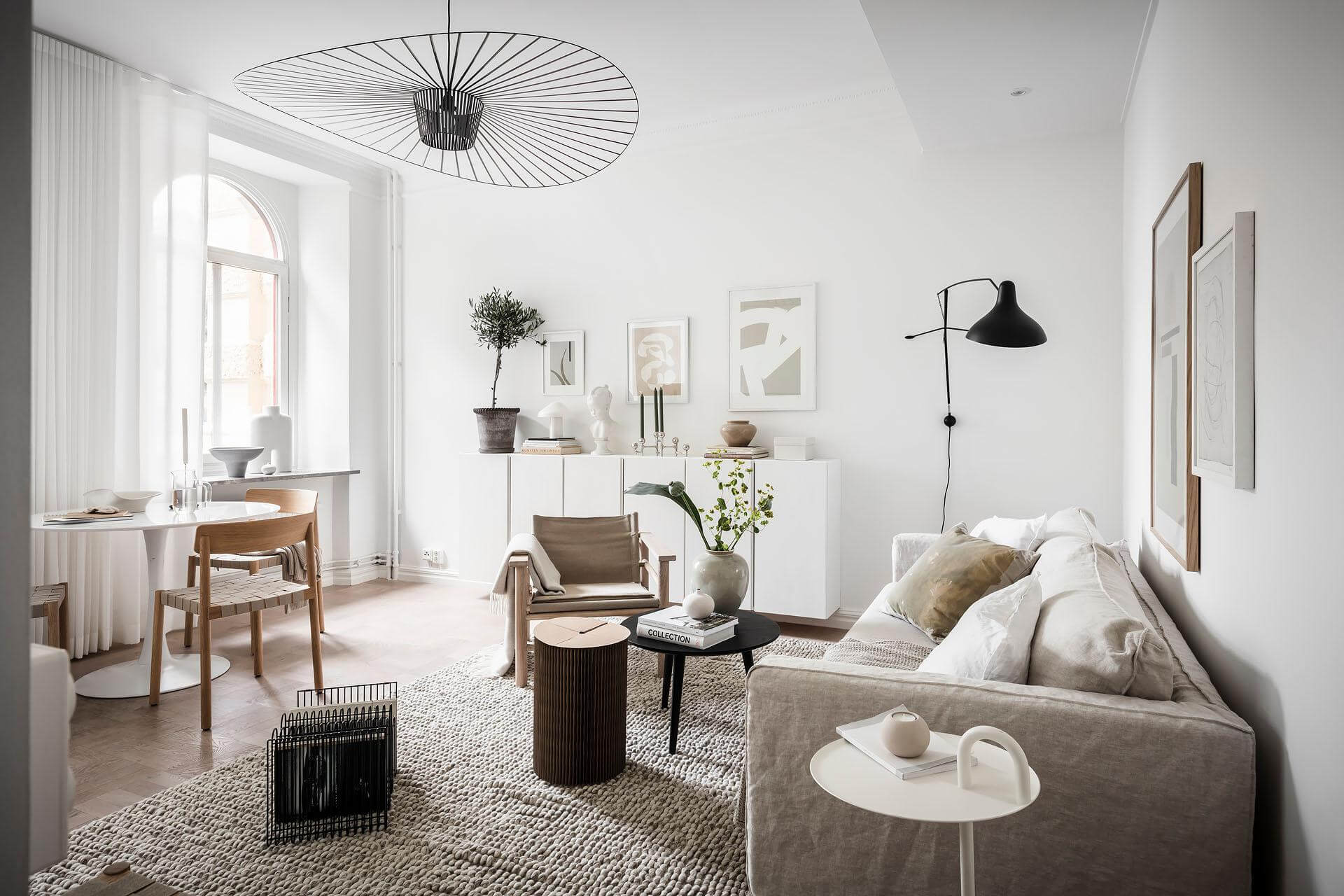 The sitting room is a wonderful blend of straight lines and curved shapes. Floating white painted IKEA Ivar cabinets provide some storage.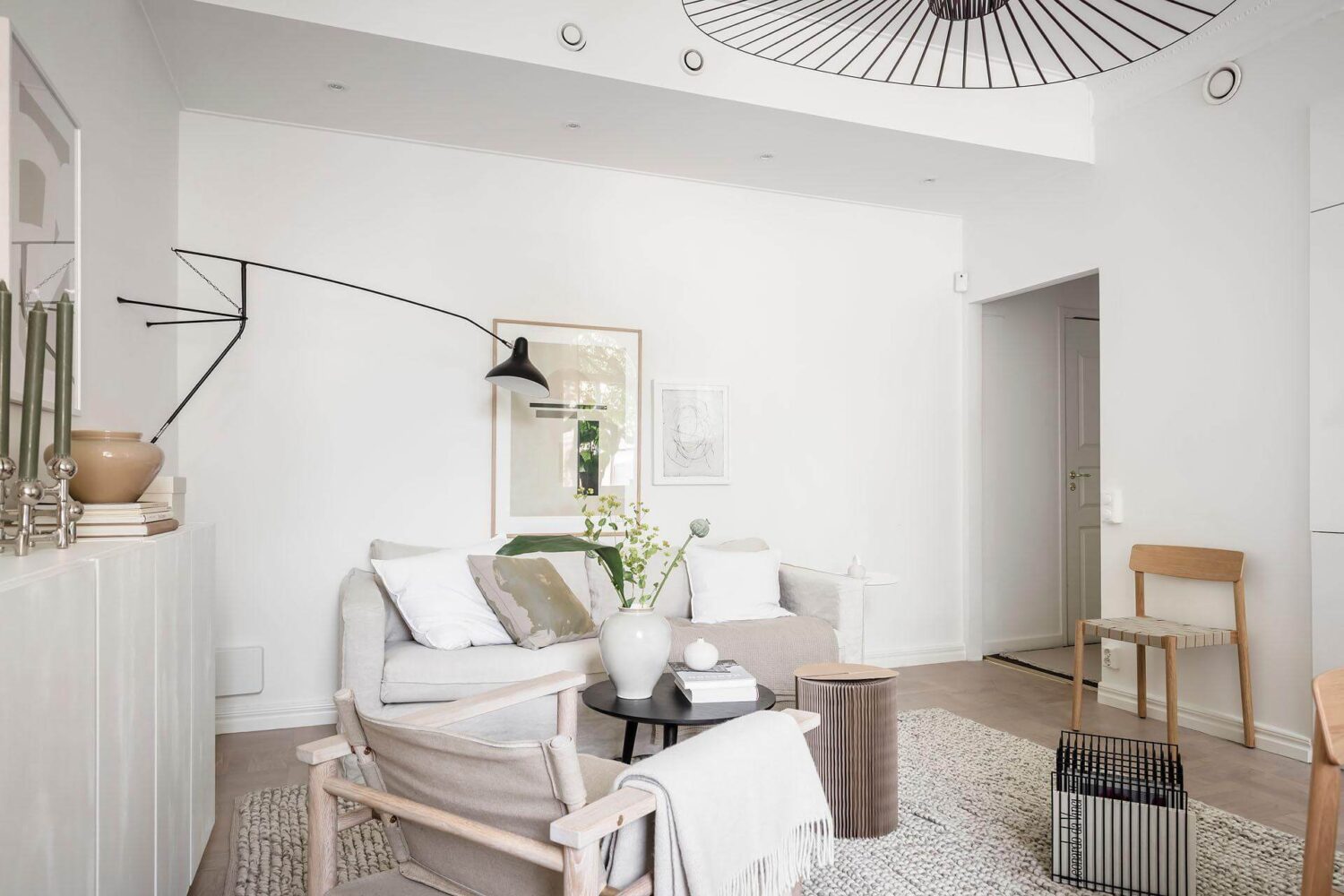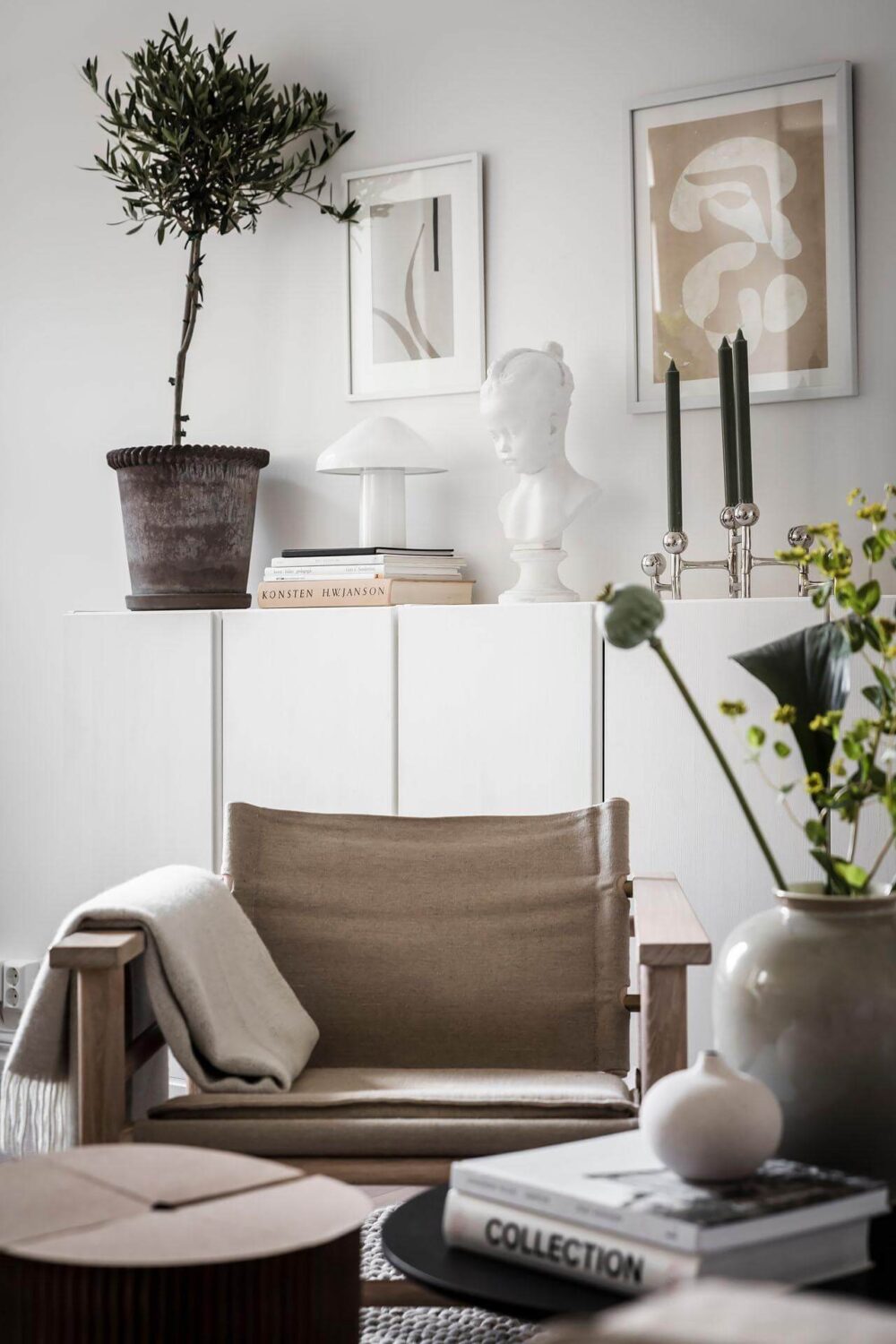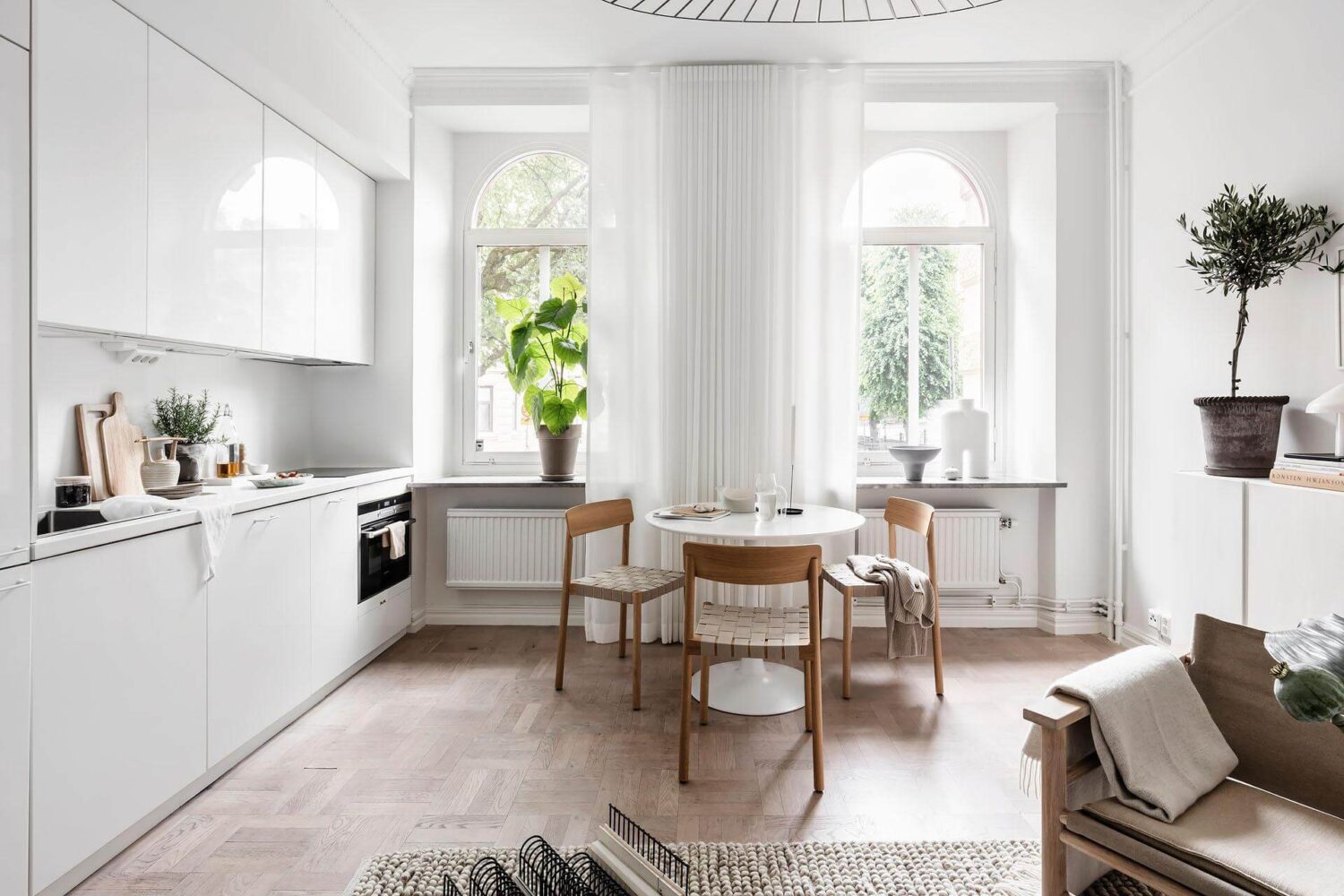 The sleek white kitchen blends perfectly into a niche in the wall.
Two arched windows make this a very bright room. Despite the space being very small, the dining area is big enough for four people.
The apartment has a separate bedroom which is painted in a warmer beige/sand tone. Ochre bedding add even more warmth to the room.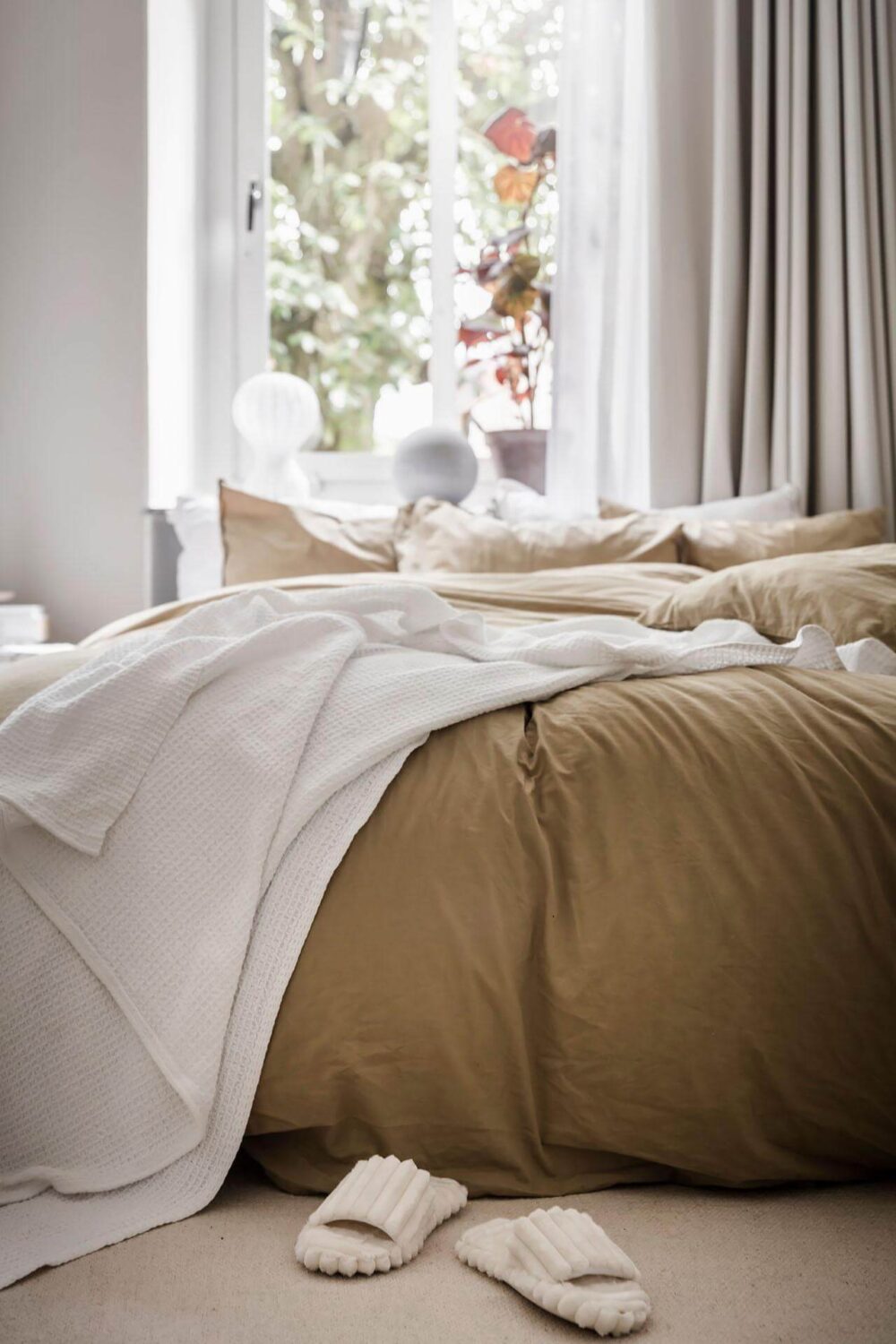 The bedroom is very narrow, currently it is furnished with a 140cm bed, which leaves just enough space for a small side table/nightstand.
In the same wall as the kitchen niche, they have created a small niche in the bedroom for some drawers and a clothing rack. It's not big, but it's practical.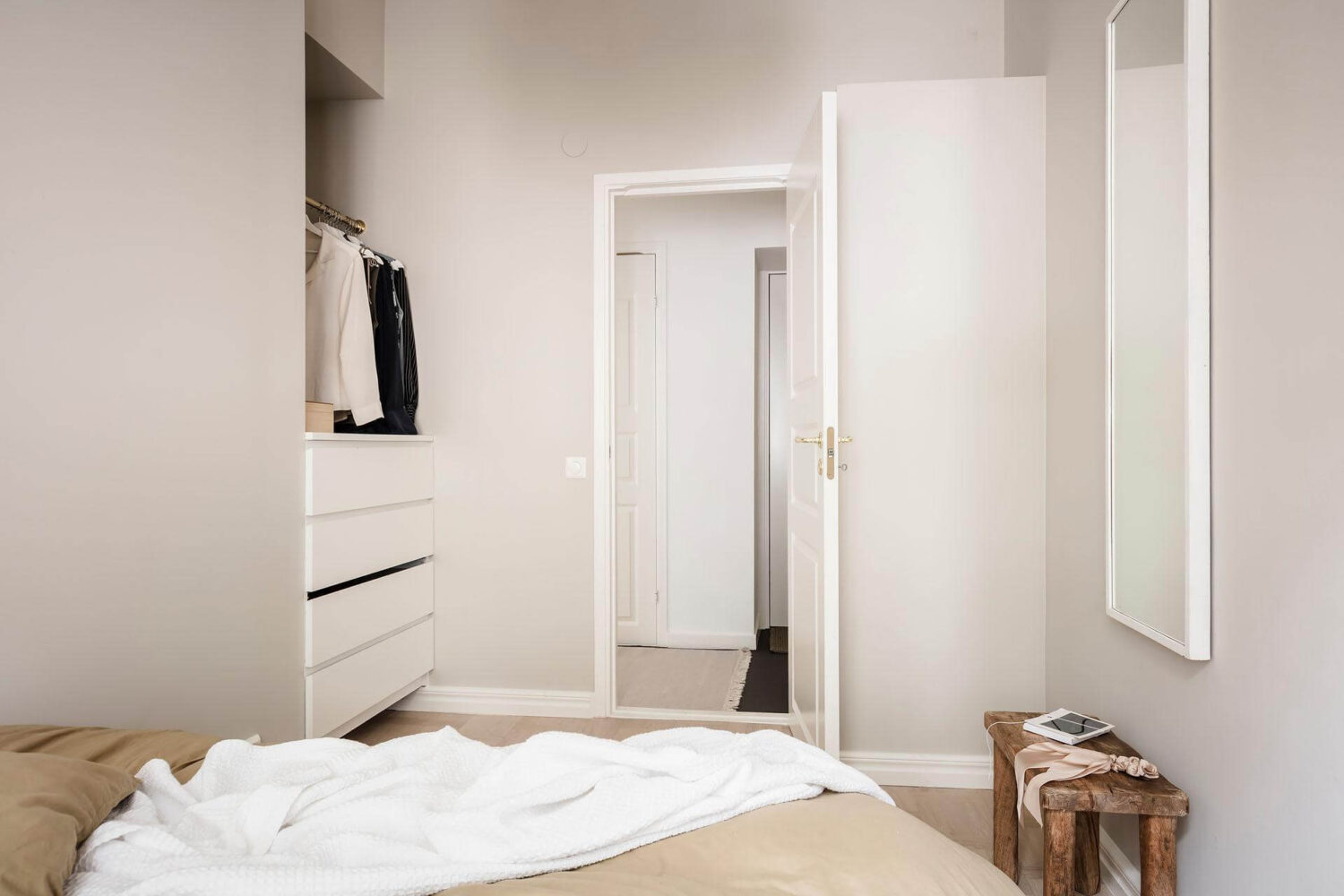 photography via Alvhem