A Charming Swedish Villa Filled with Wallpaper
Today, I want to share a home tour with you that screams "hygge". In case yu don't know, hygge means a cozy and warm atmosphere. And those are axactly the feelings I get from this home.
The villa is located not too far from Sweden's second city Gothenburg. The home was built in 1896 and has been carefully renovated into a warm family home.
In most rooms of this house you will find wallpaper, which instantly give the spaces a cozy vibe. This is combined with original touches, raw elements such as wooden beams and walls, and furnishings in a mixture of new and old.
The ground floor is mainly open plan though every area feels like a different room. Pictured here is the sitting room with a white IKEA UPPLAND sofa and two vintage armchairs.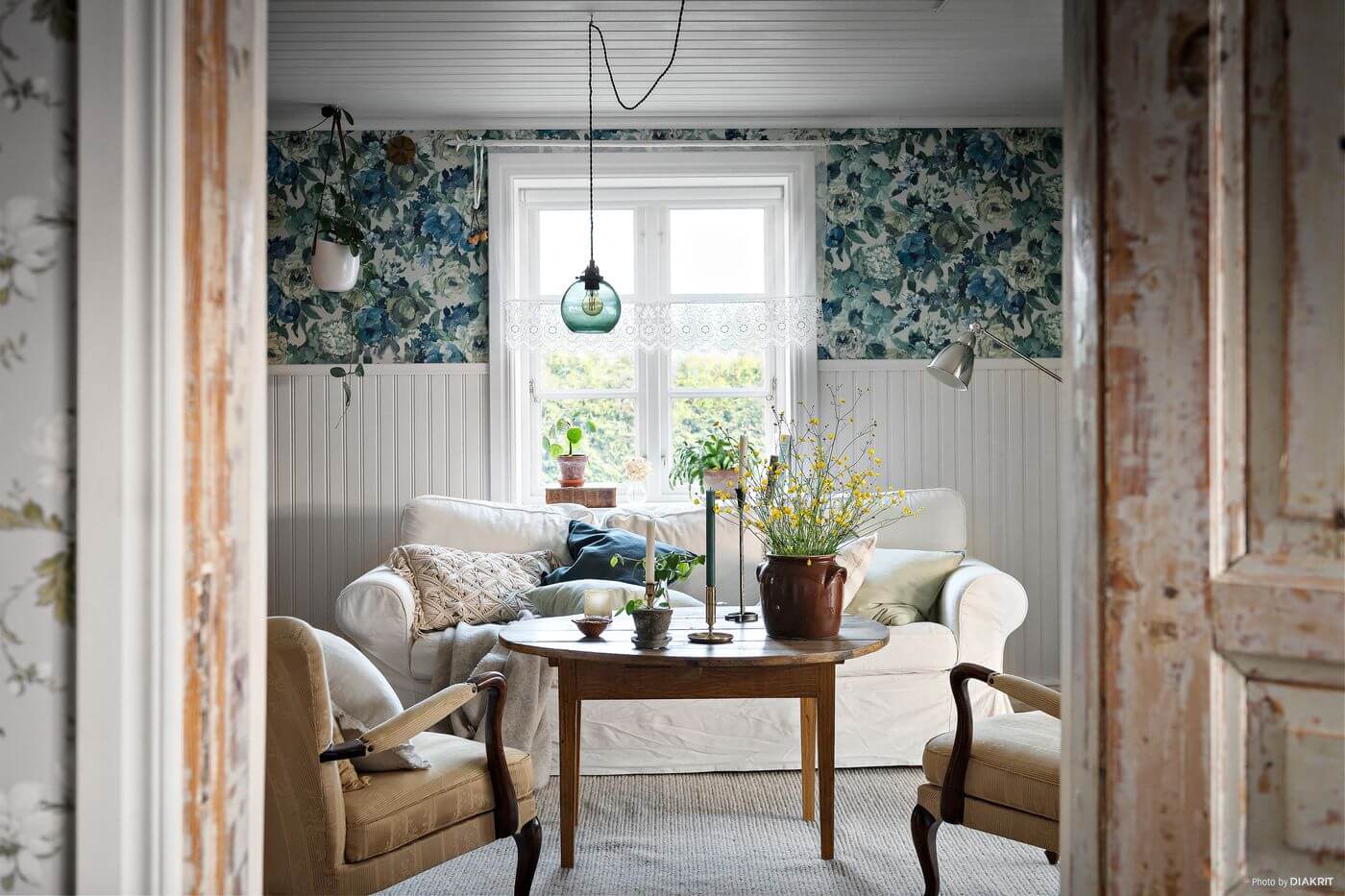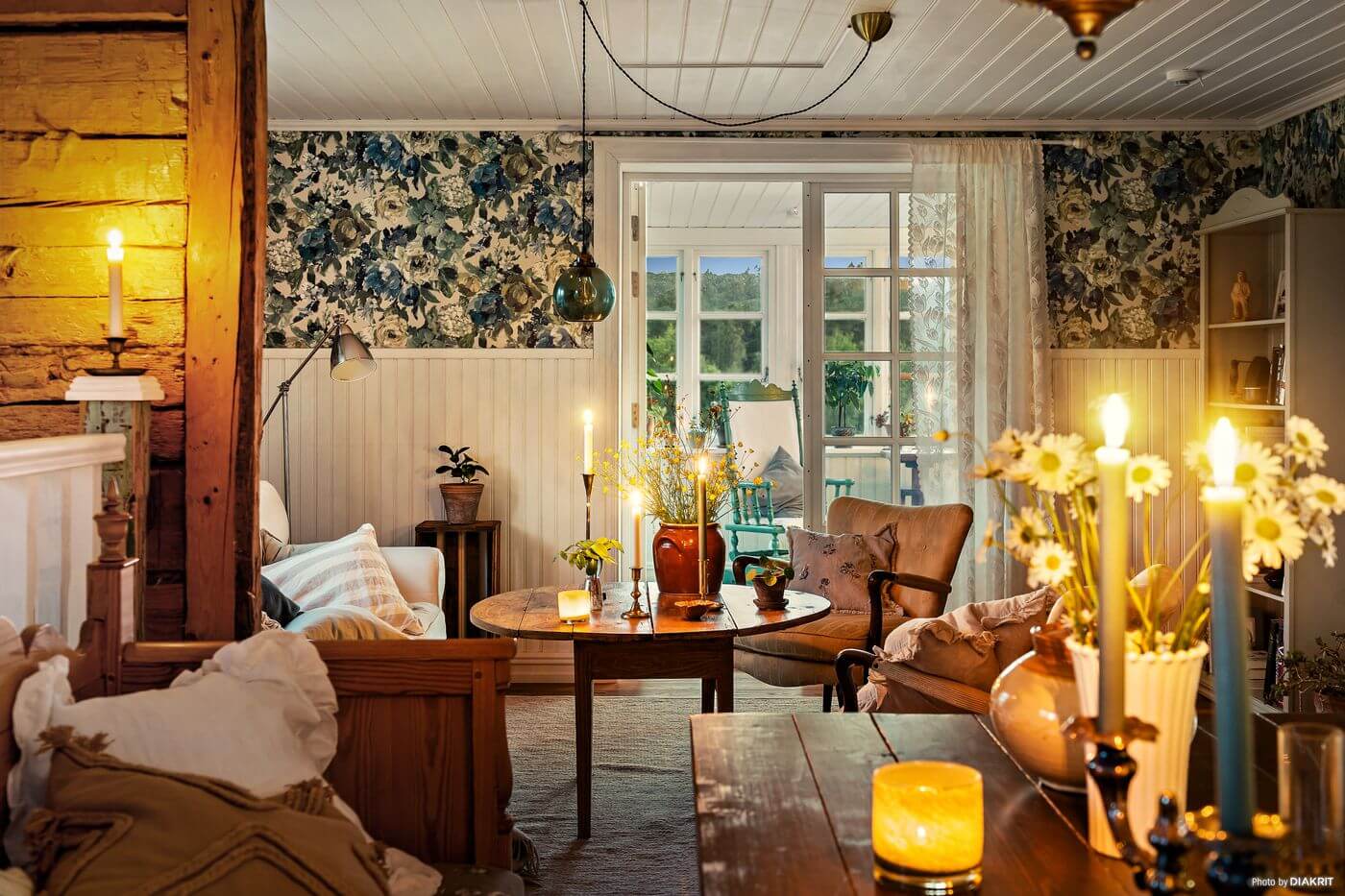 Candle light truly shows this home in its most cozy way. One of the old wooden walls have been exposed and now add a rustic touch to the house.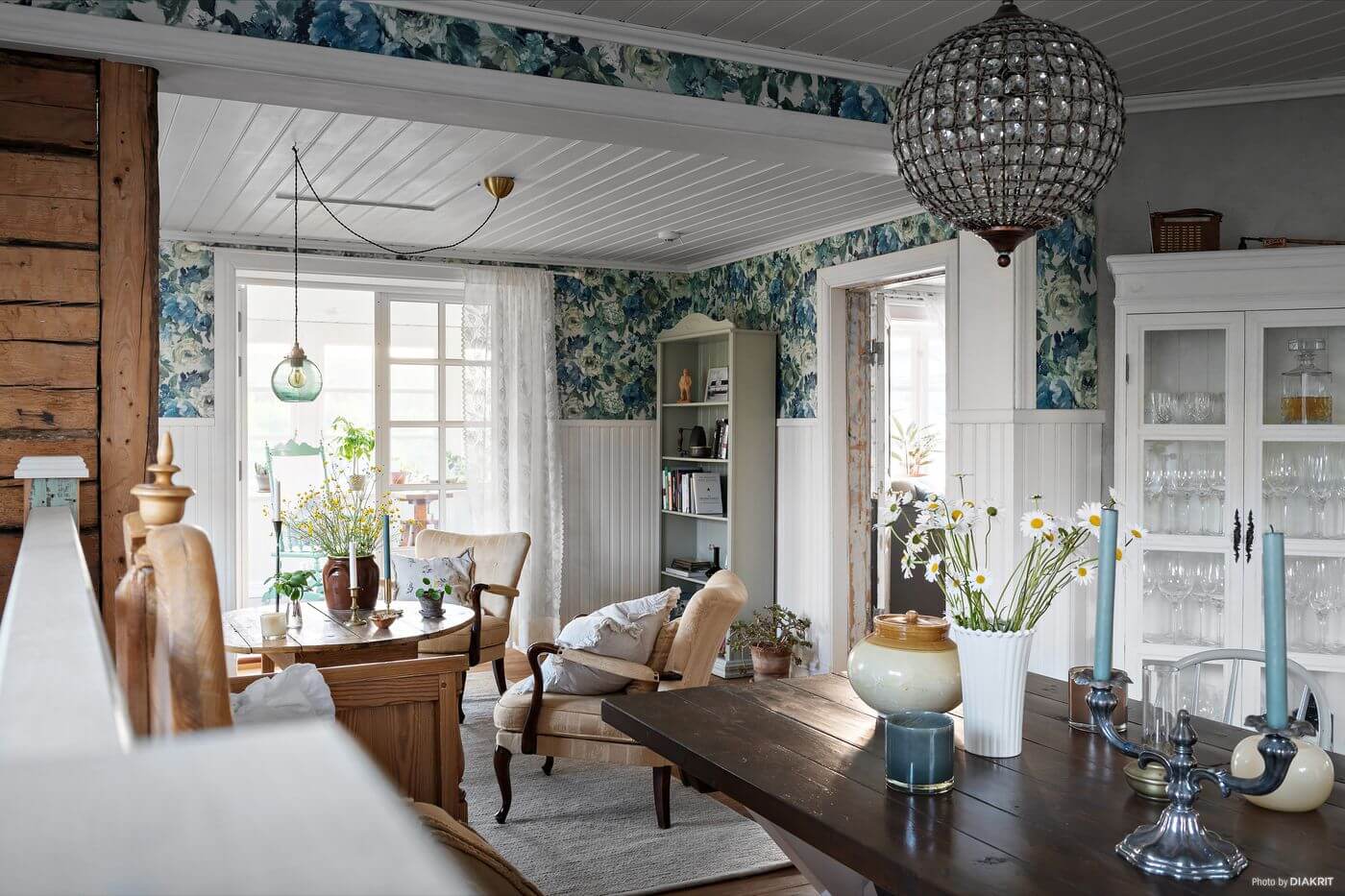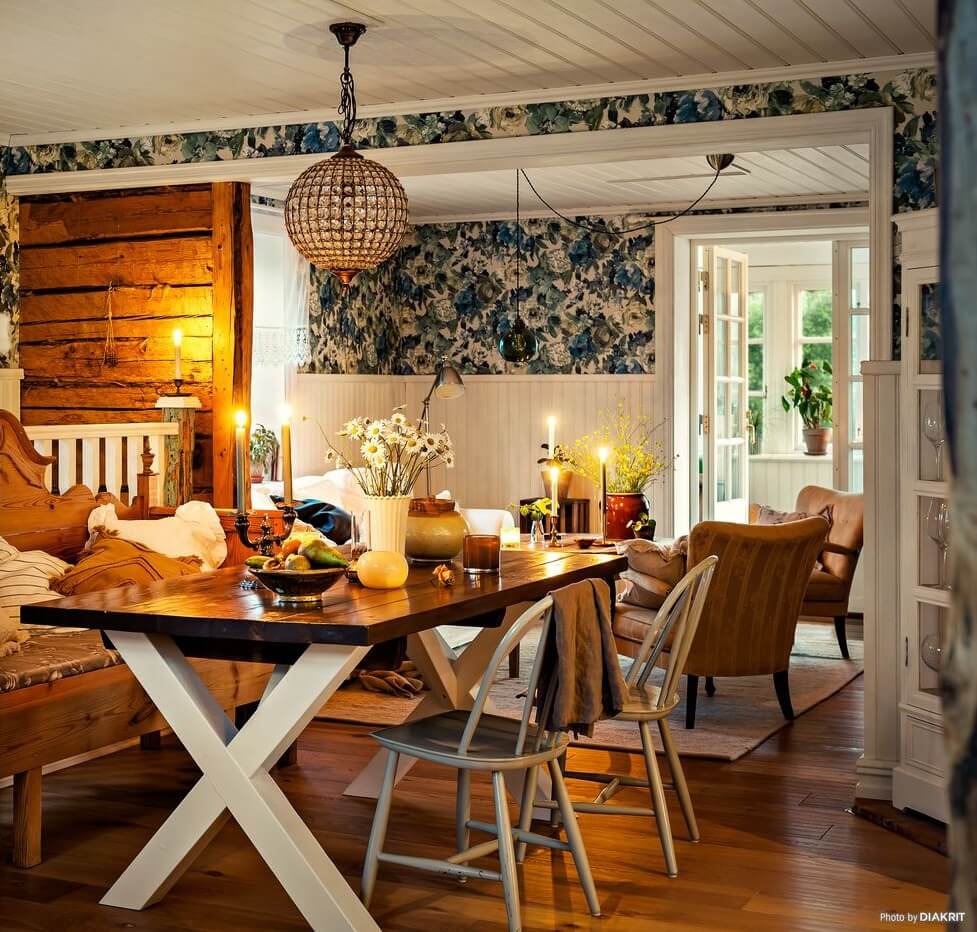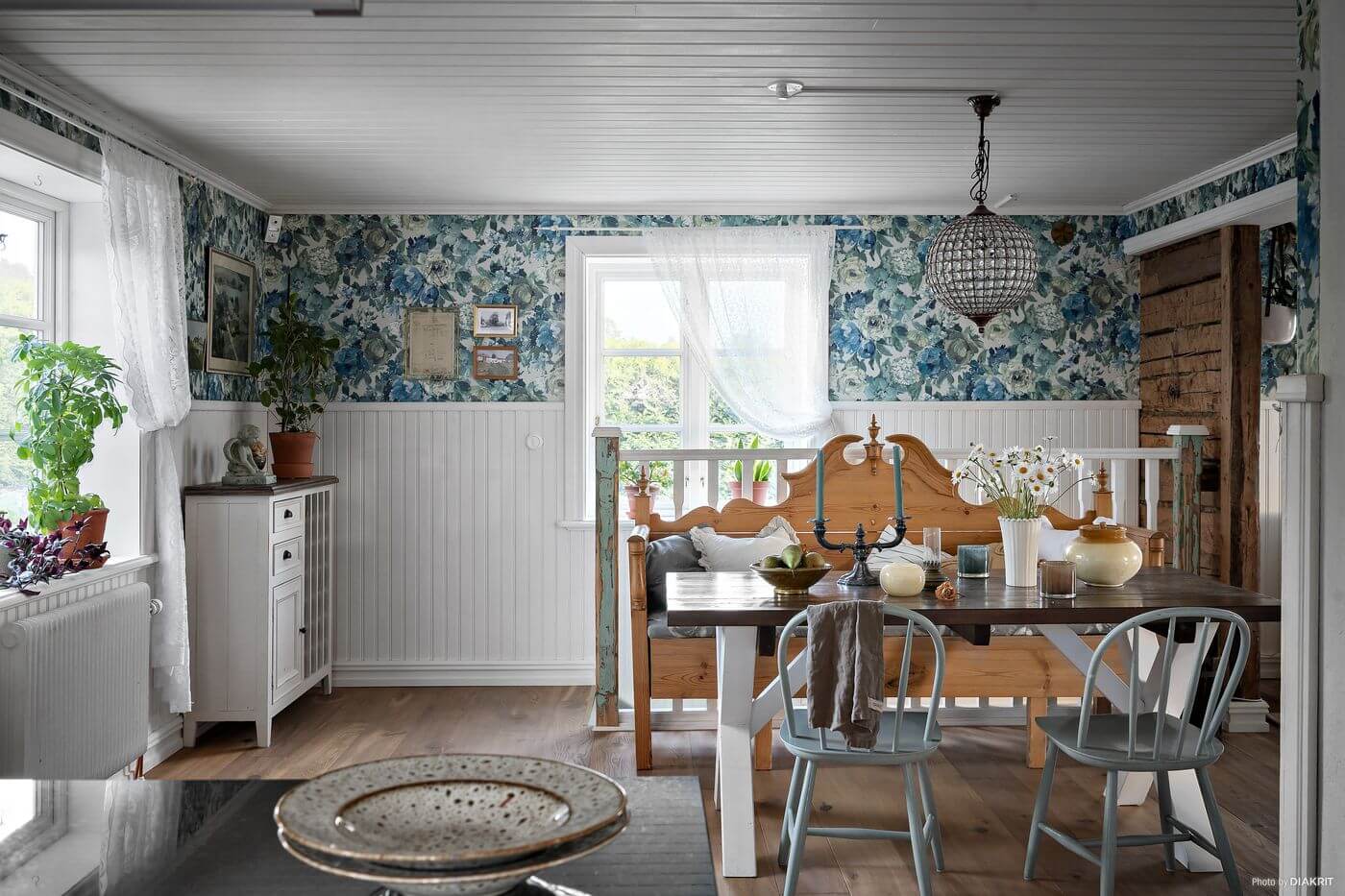 Next to the sitting room is a dining room with vintage bench. The blue floral wallpaper continues in this room.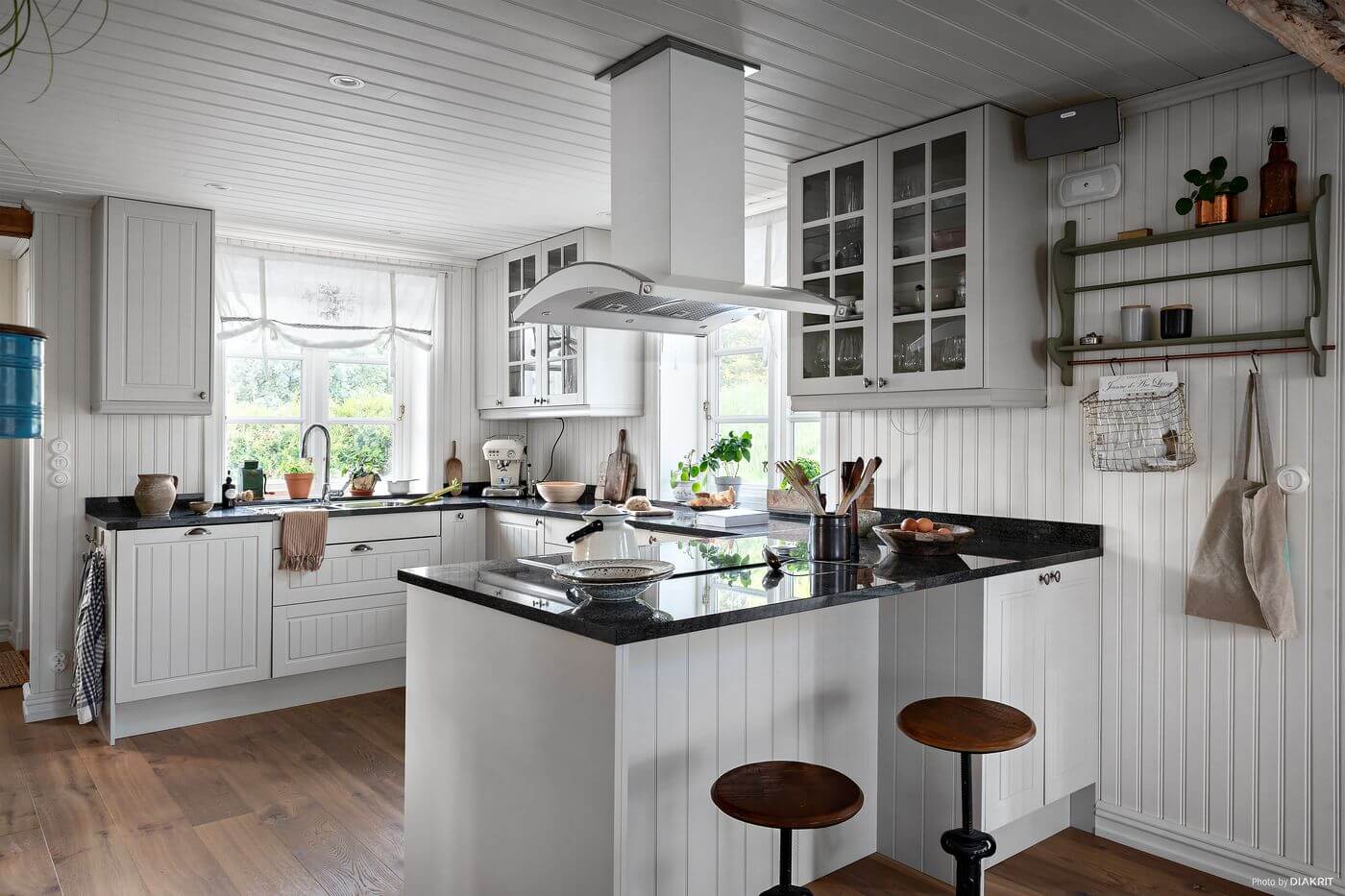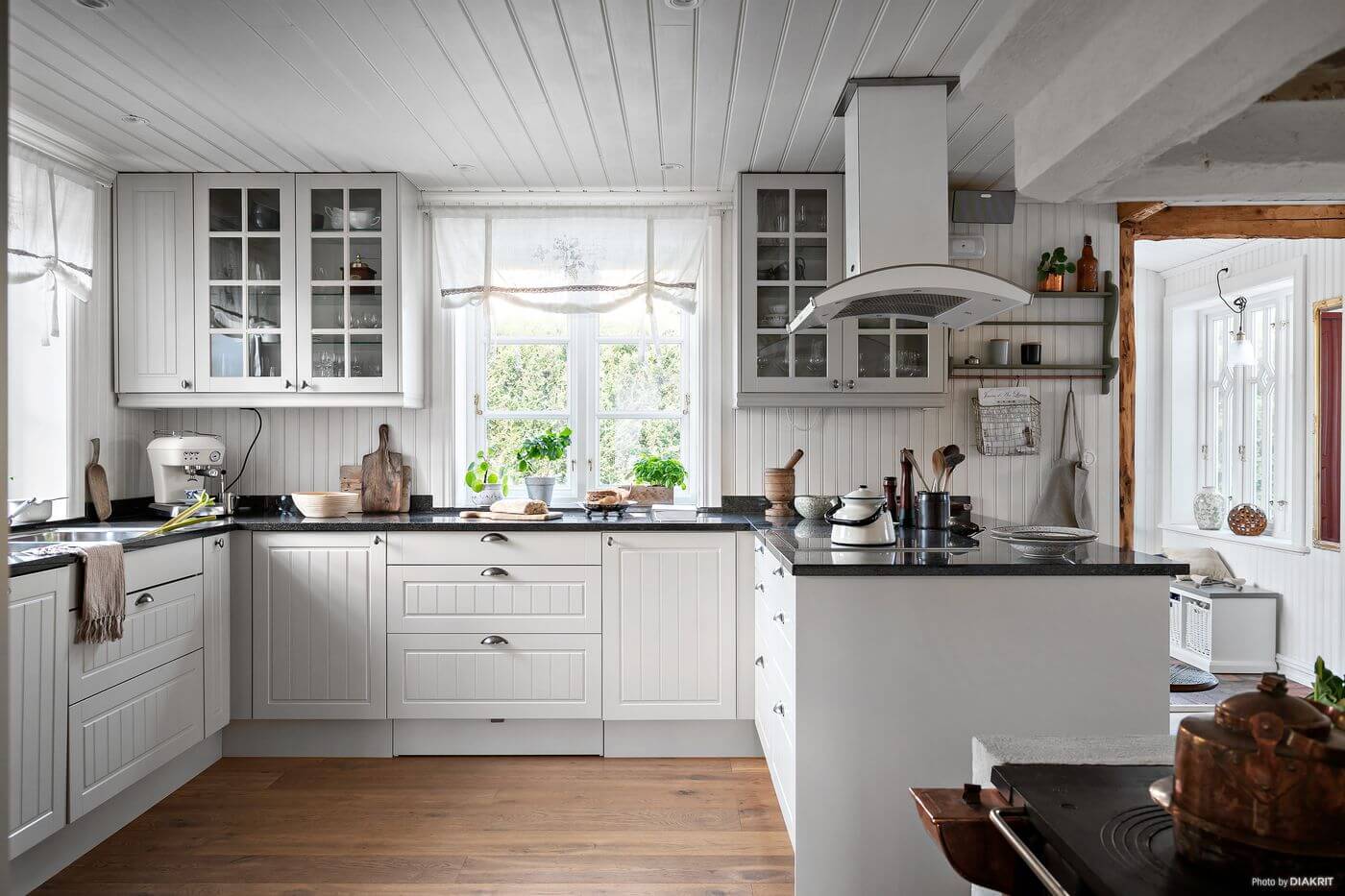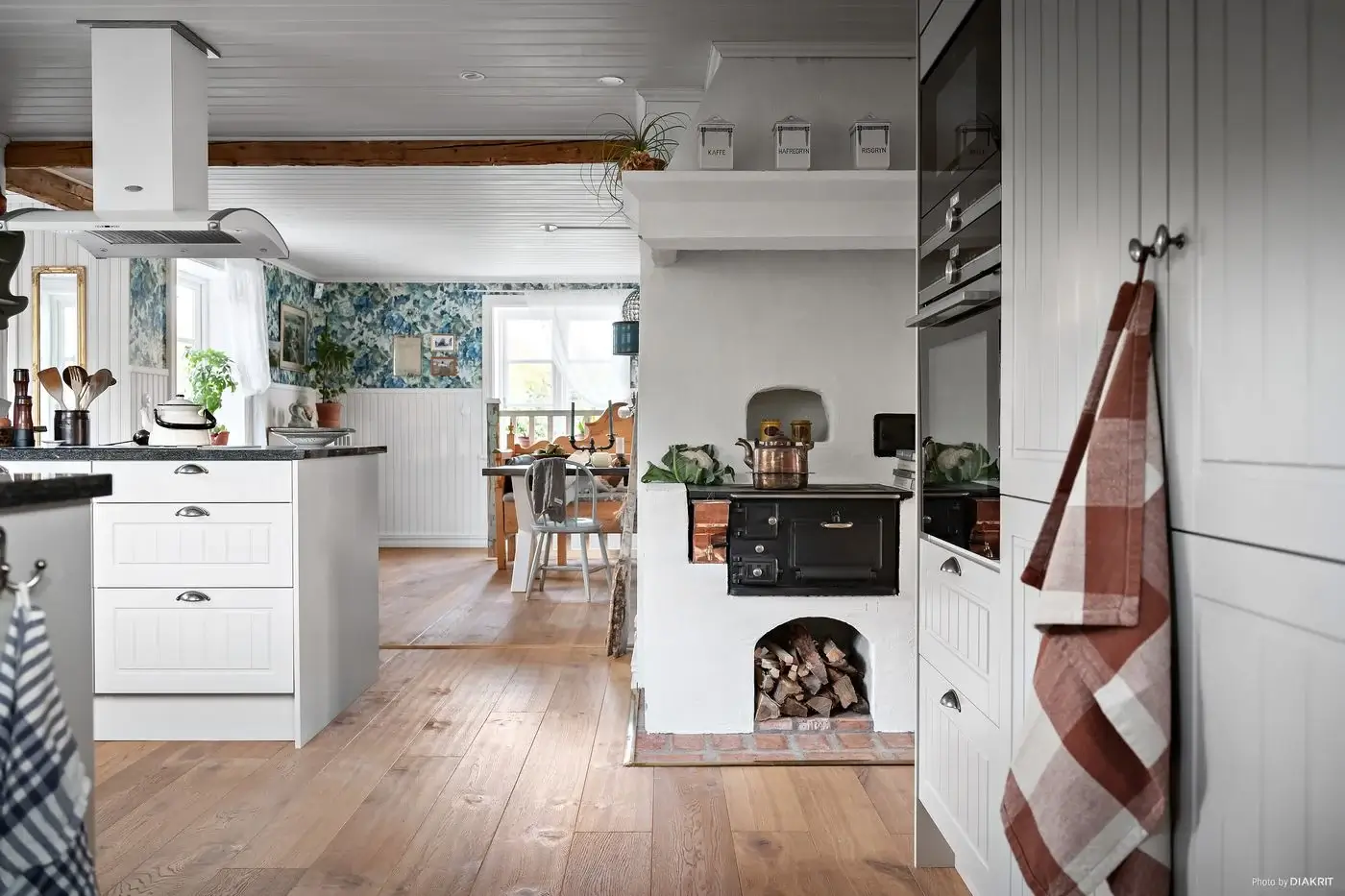 Sitting in the corner is a historic Swedish stove.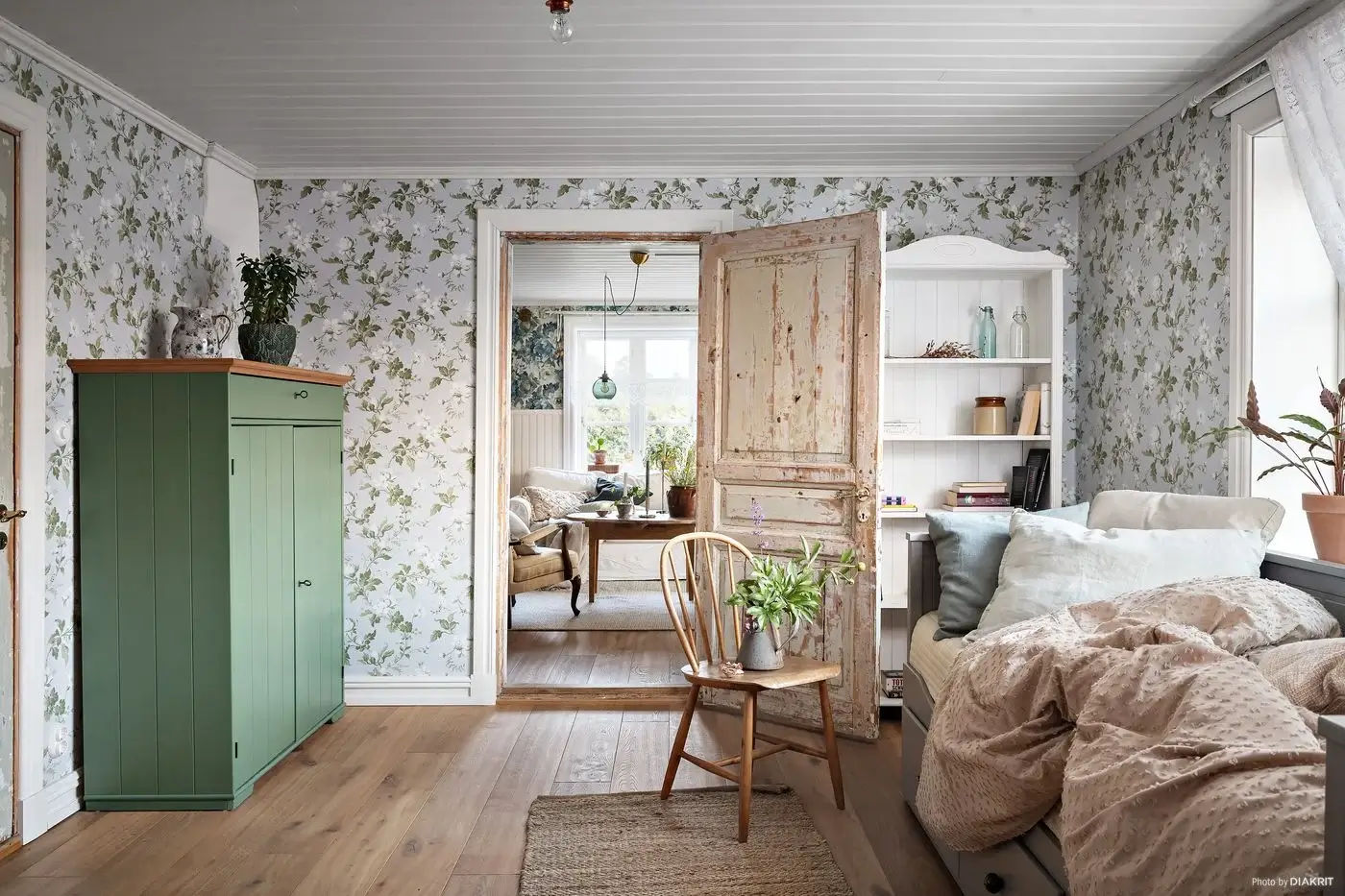 Next to the living room is the first bedroom with "Blomslinga" wallpaper by Boråstapeter.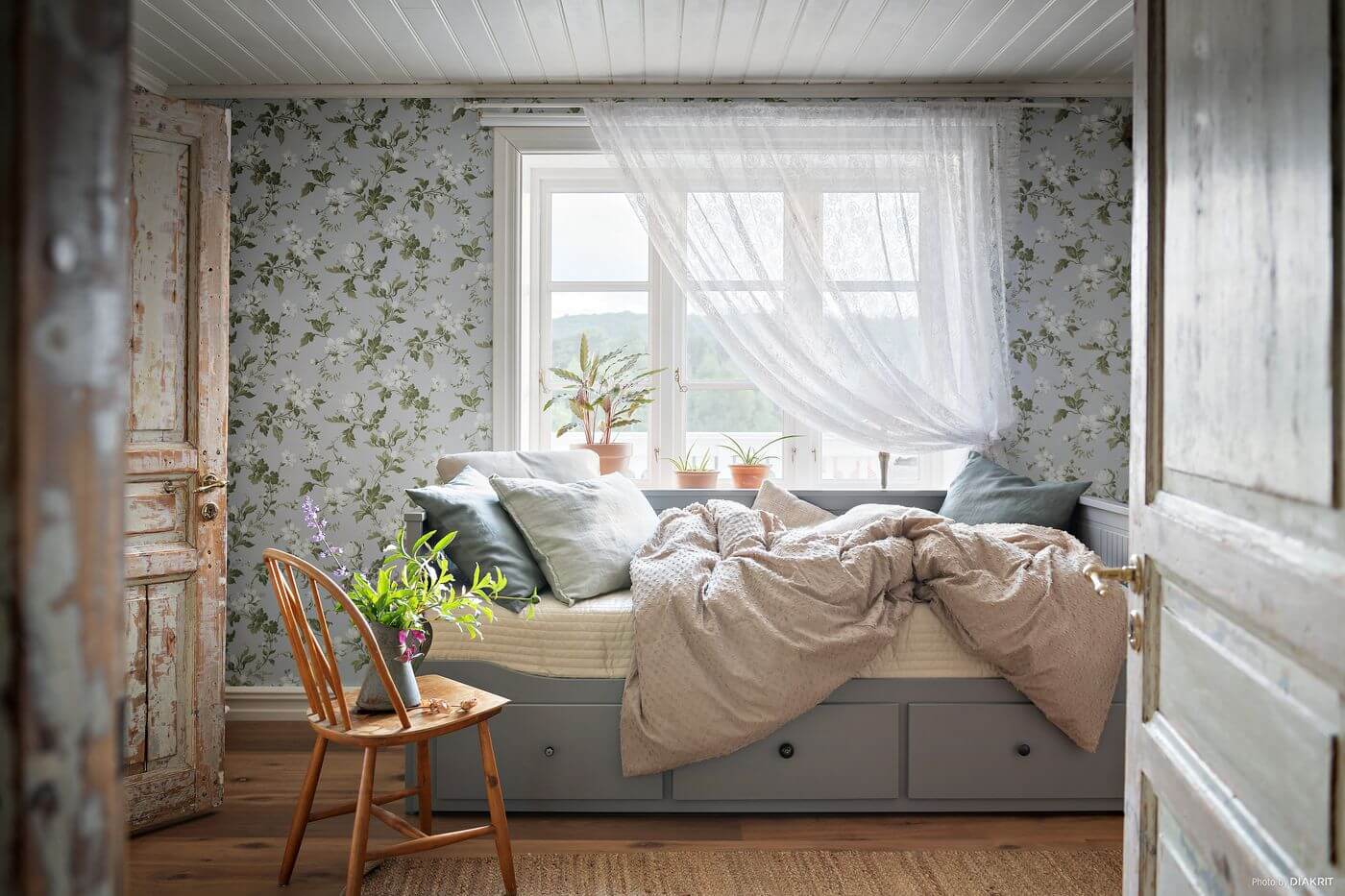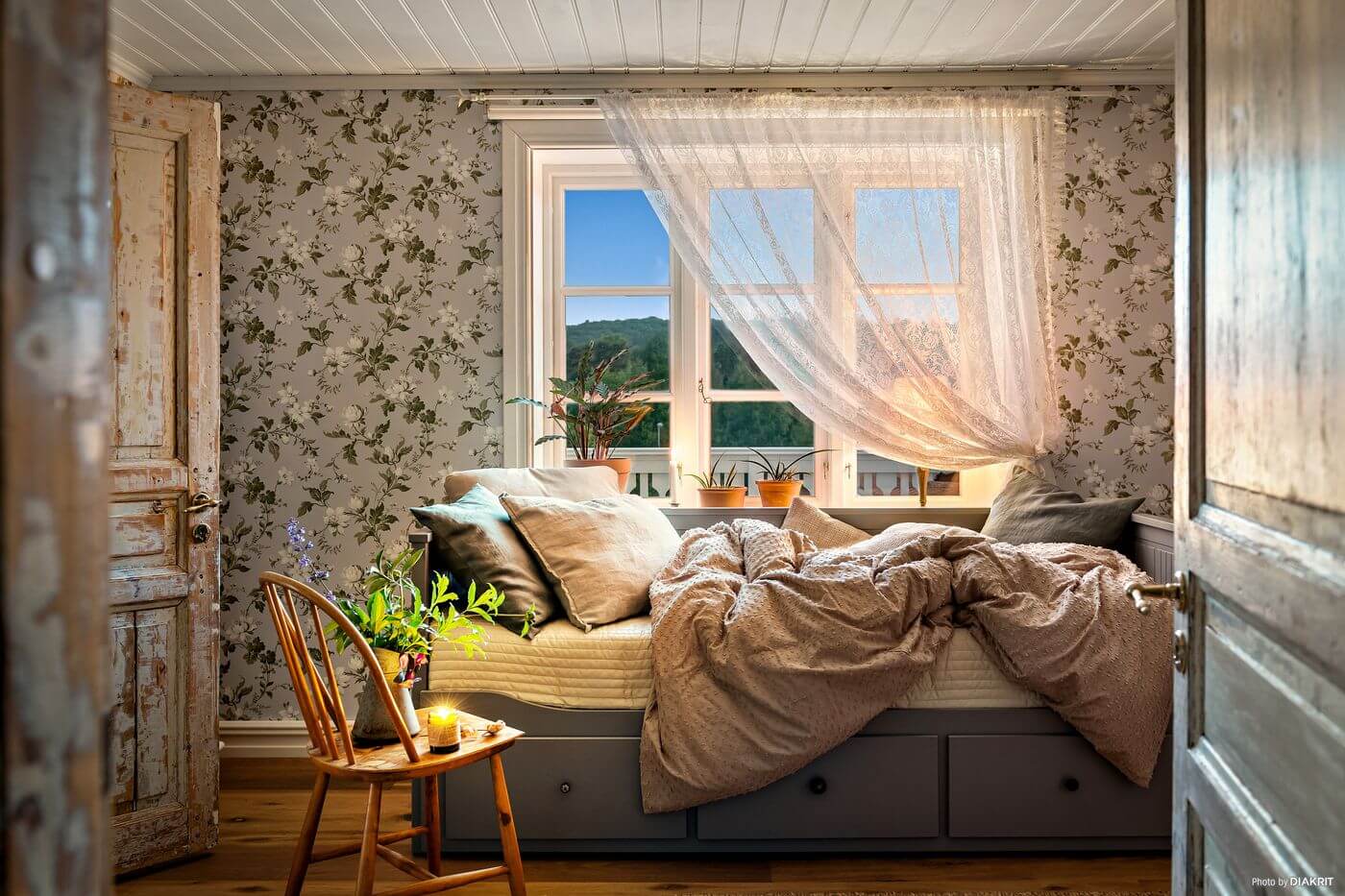 A cozy room with lace curtains, floral wallpaper, an IKEA Hemnes daybed, and raw wooden doors.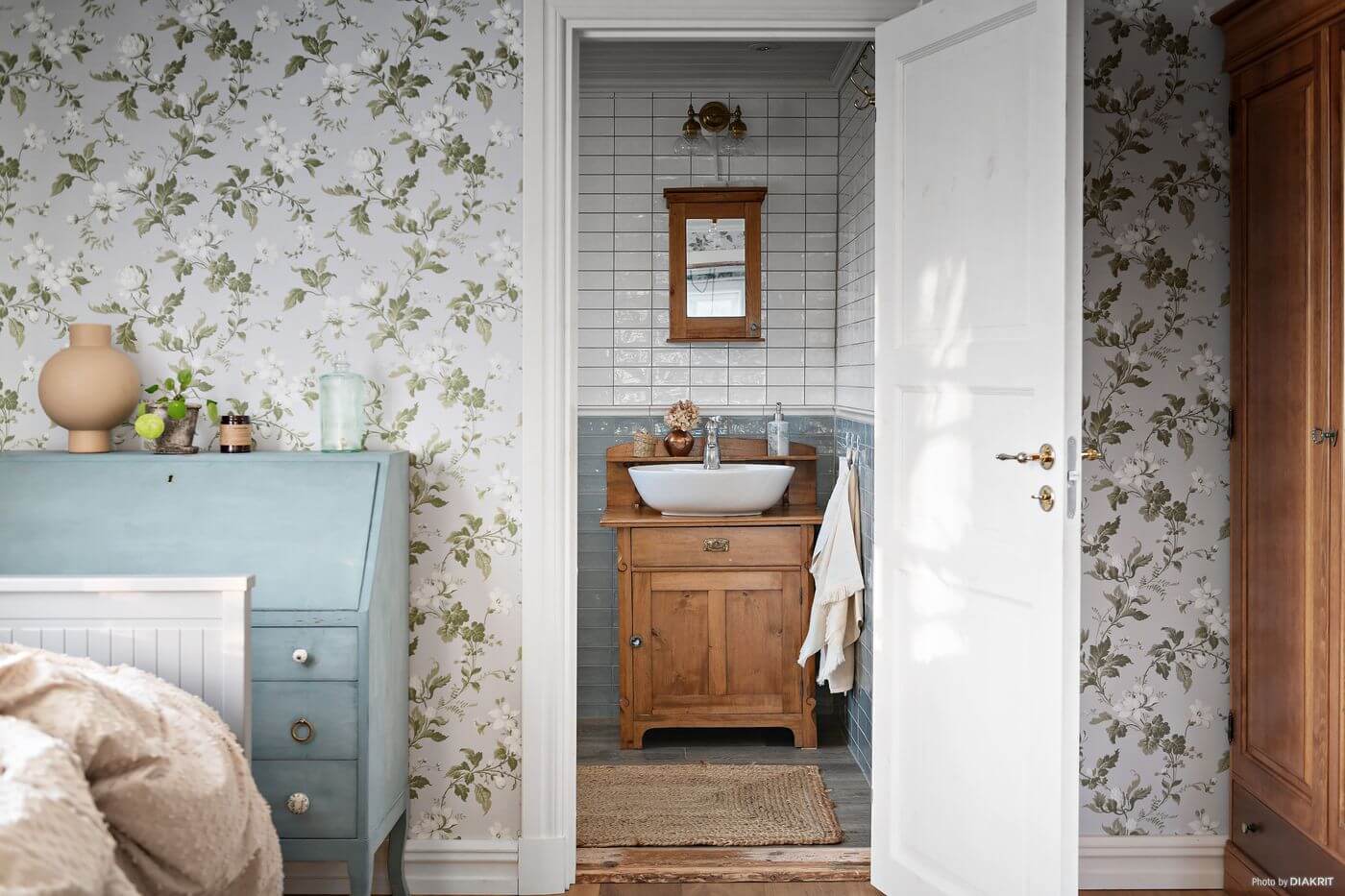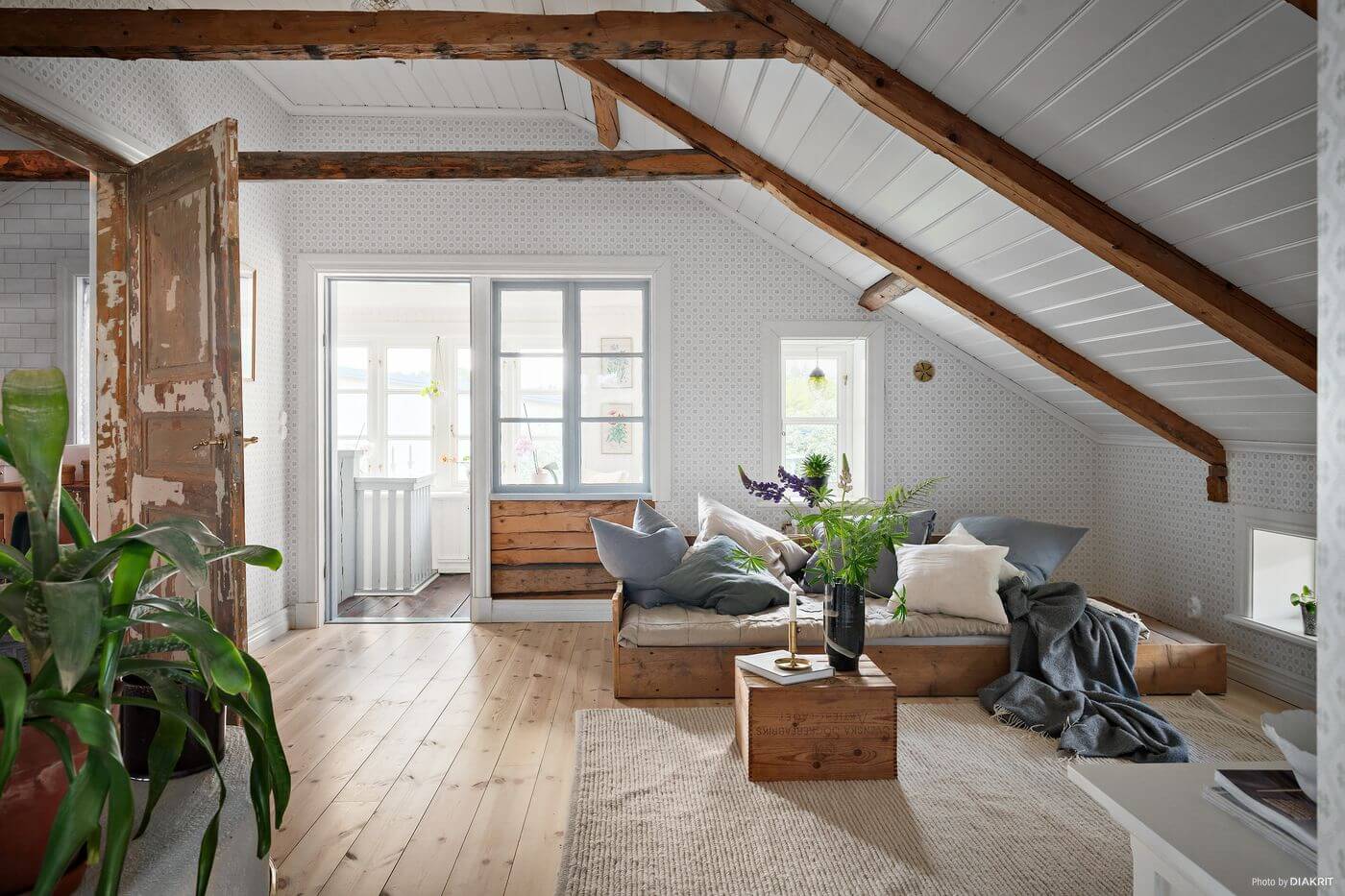 Upstairs is a second sitting room with a custom made wooden sofa and the wooden beams that show the history of the house.
The master bedroom has subtle floral wallpaper (it could by "8627" by Boråstapeter, though it is hard to see).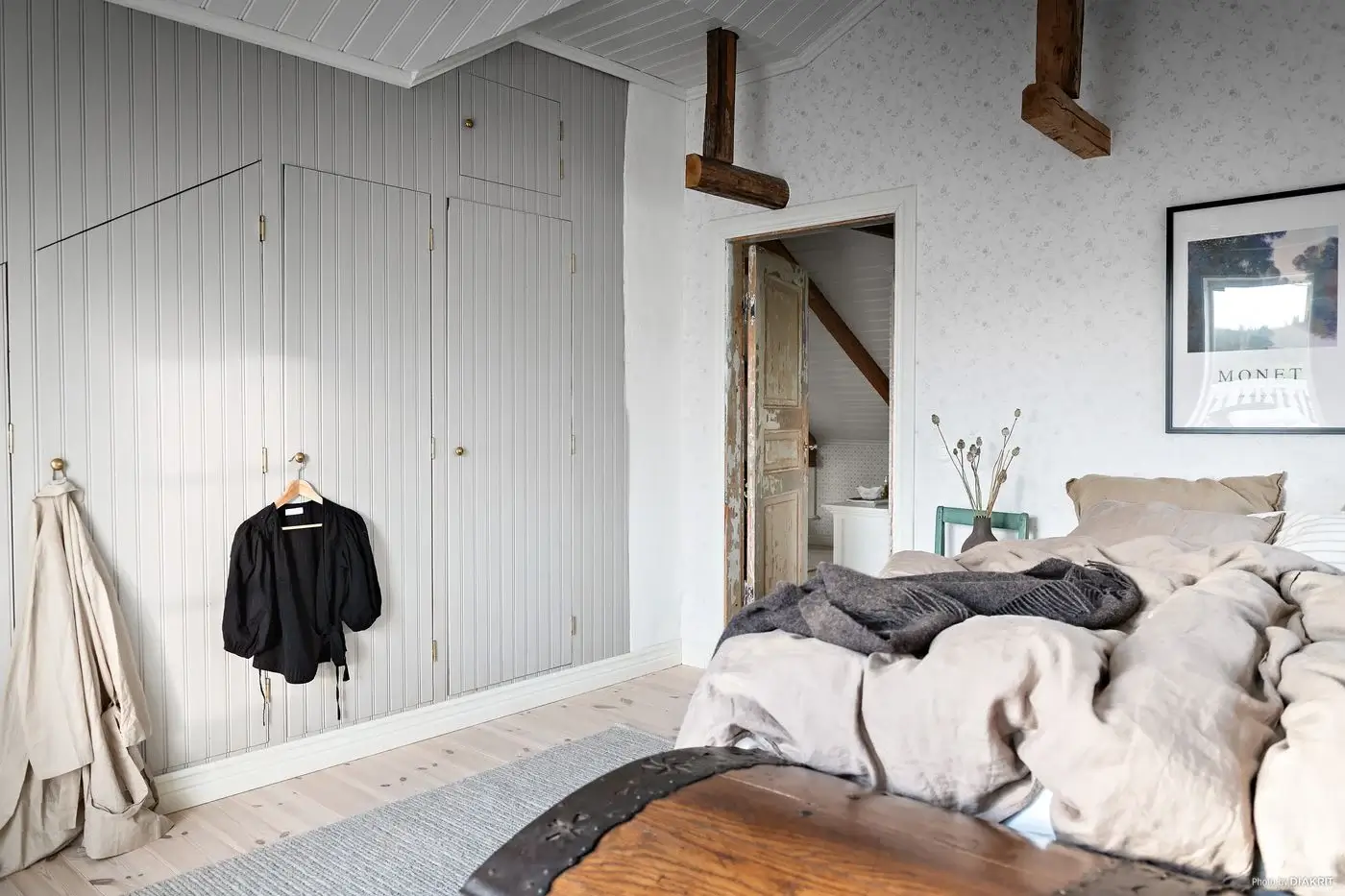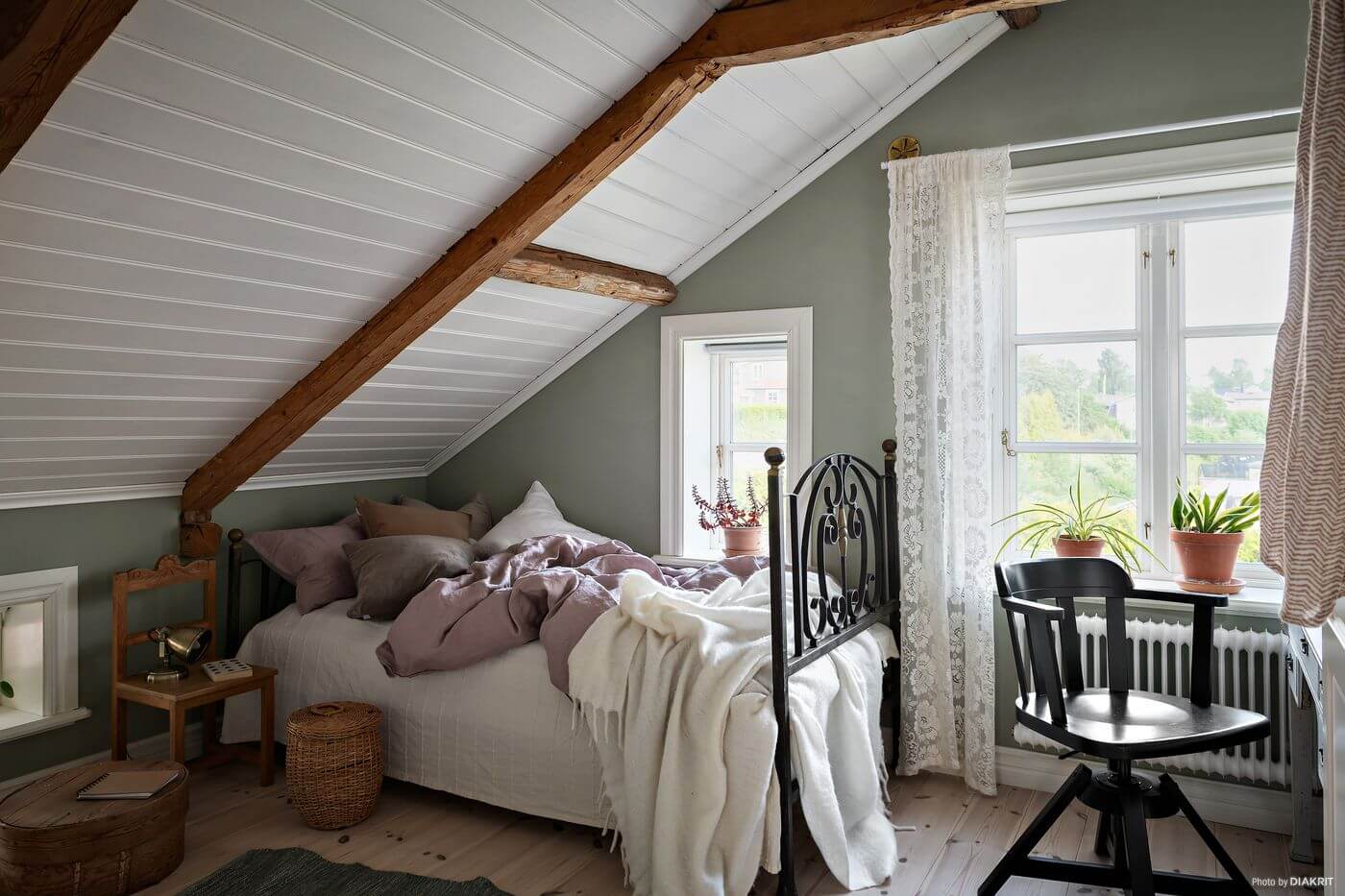 The entire first floor has beautiful wooden floorboards and exposed beams. This bedroom is painted in a lovely gray/green shade.
See also: Best Paint Colors for a Colorful Small Bedroom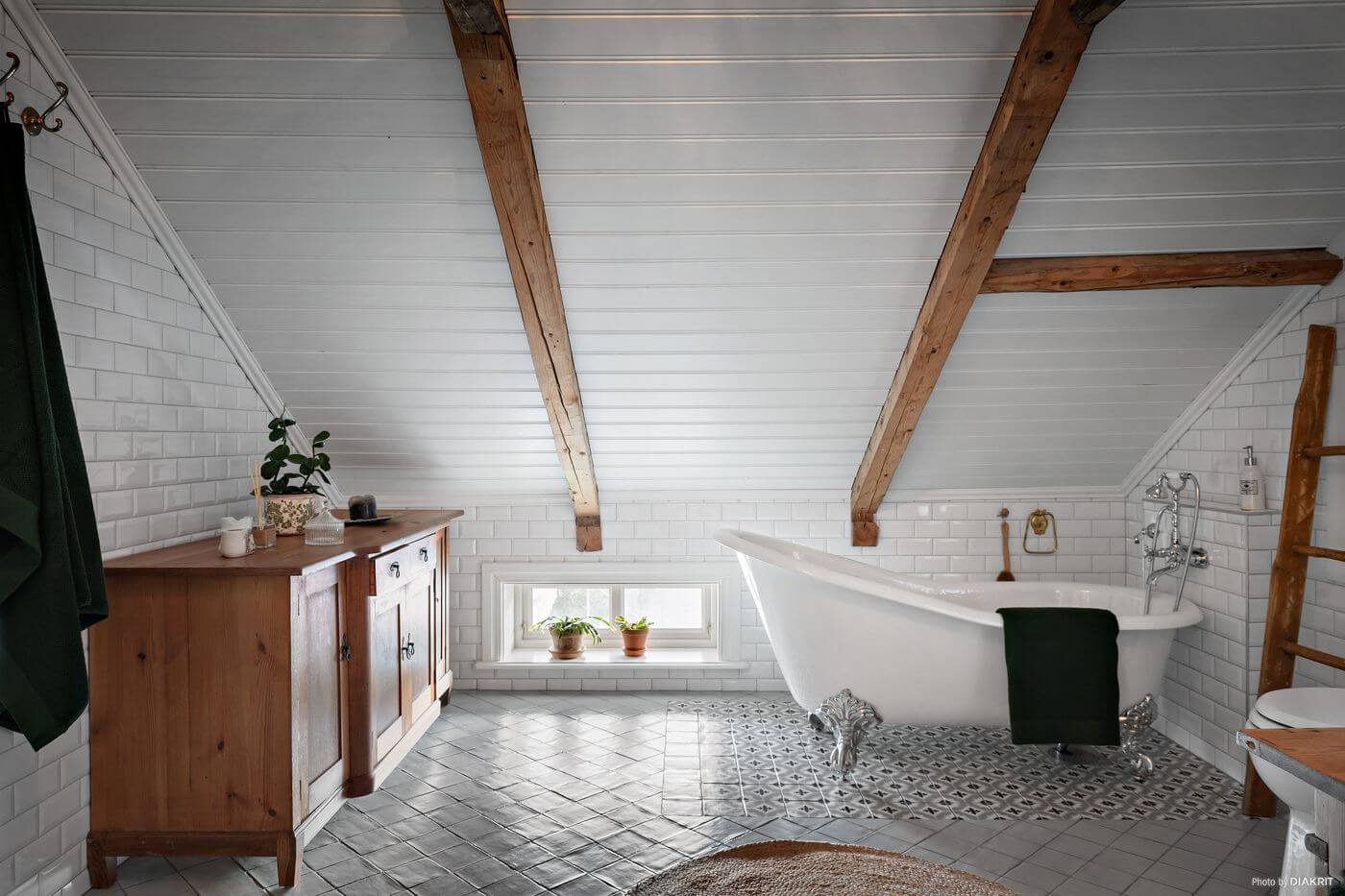 The bathroom is a wonderful large space with a mixture of tilework, a clawfoot tub, and a vintage dresser.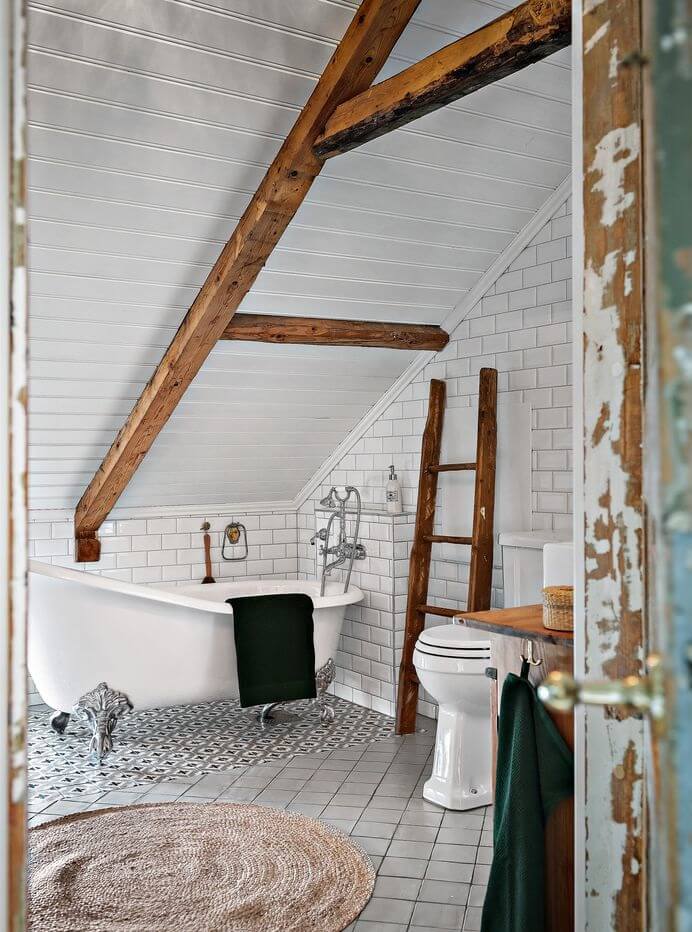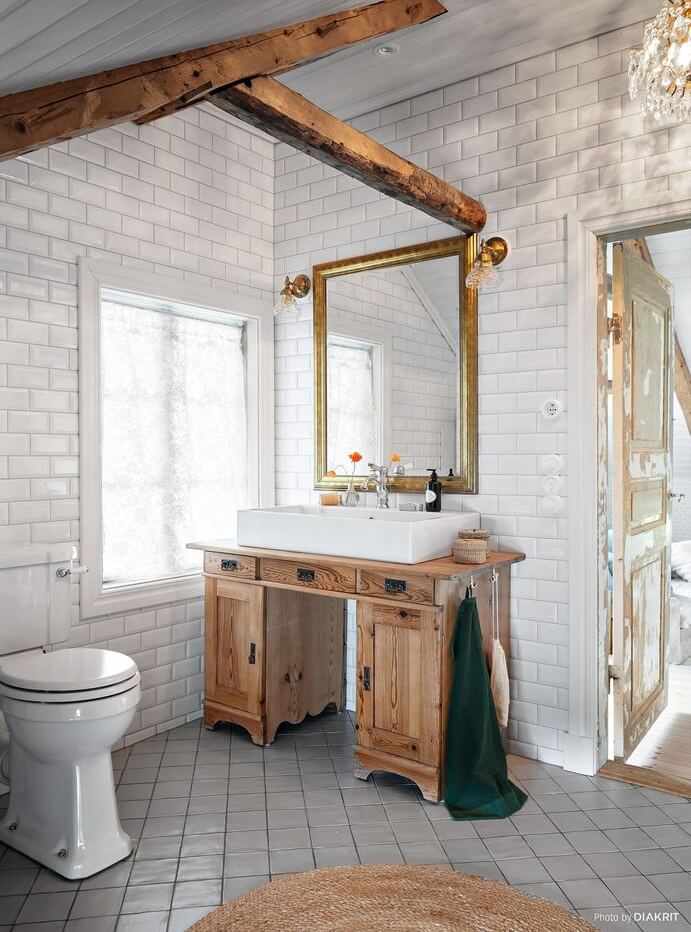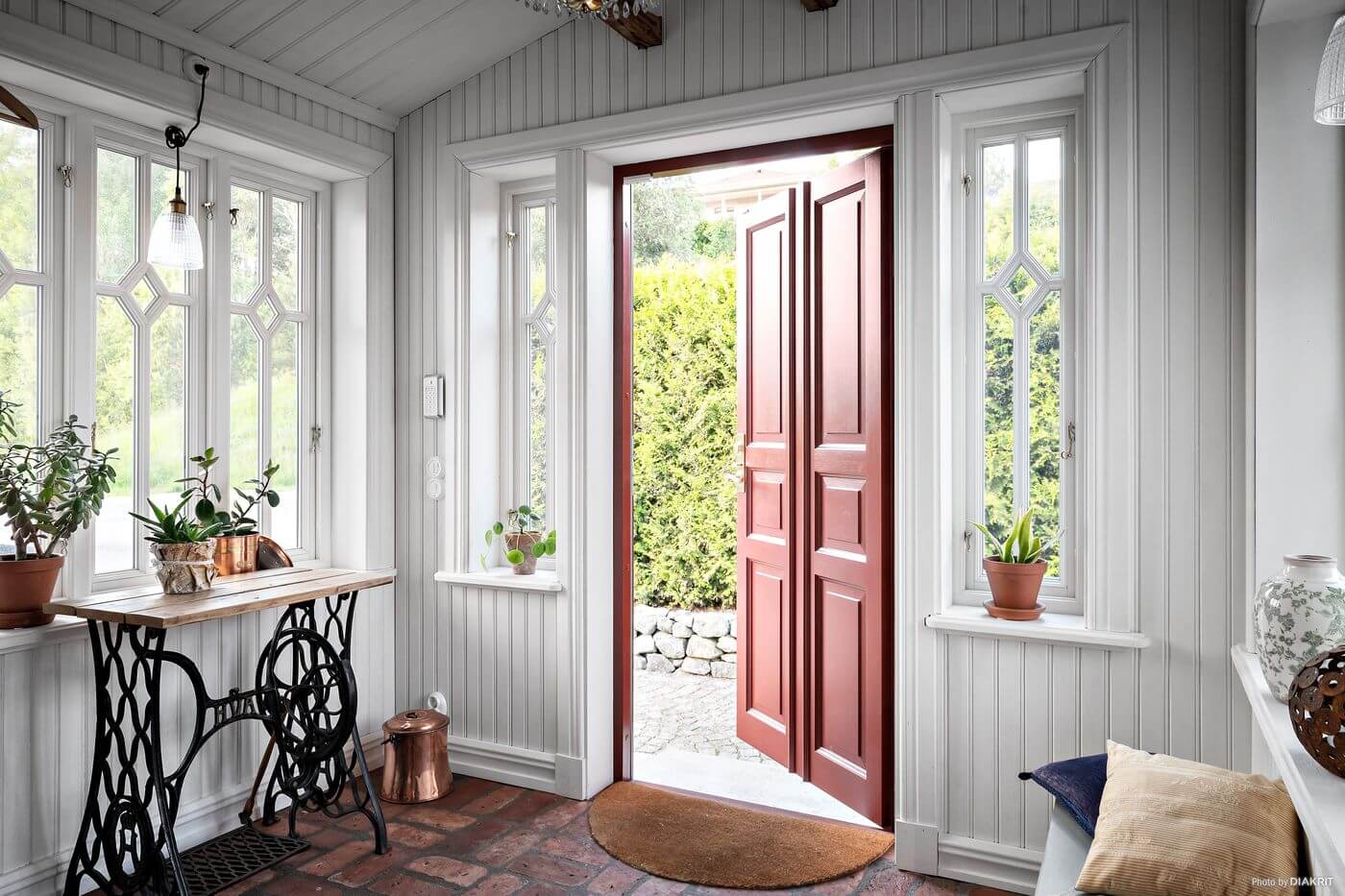 The brick tiles in the hallway are preserved from the historic home.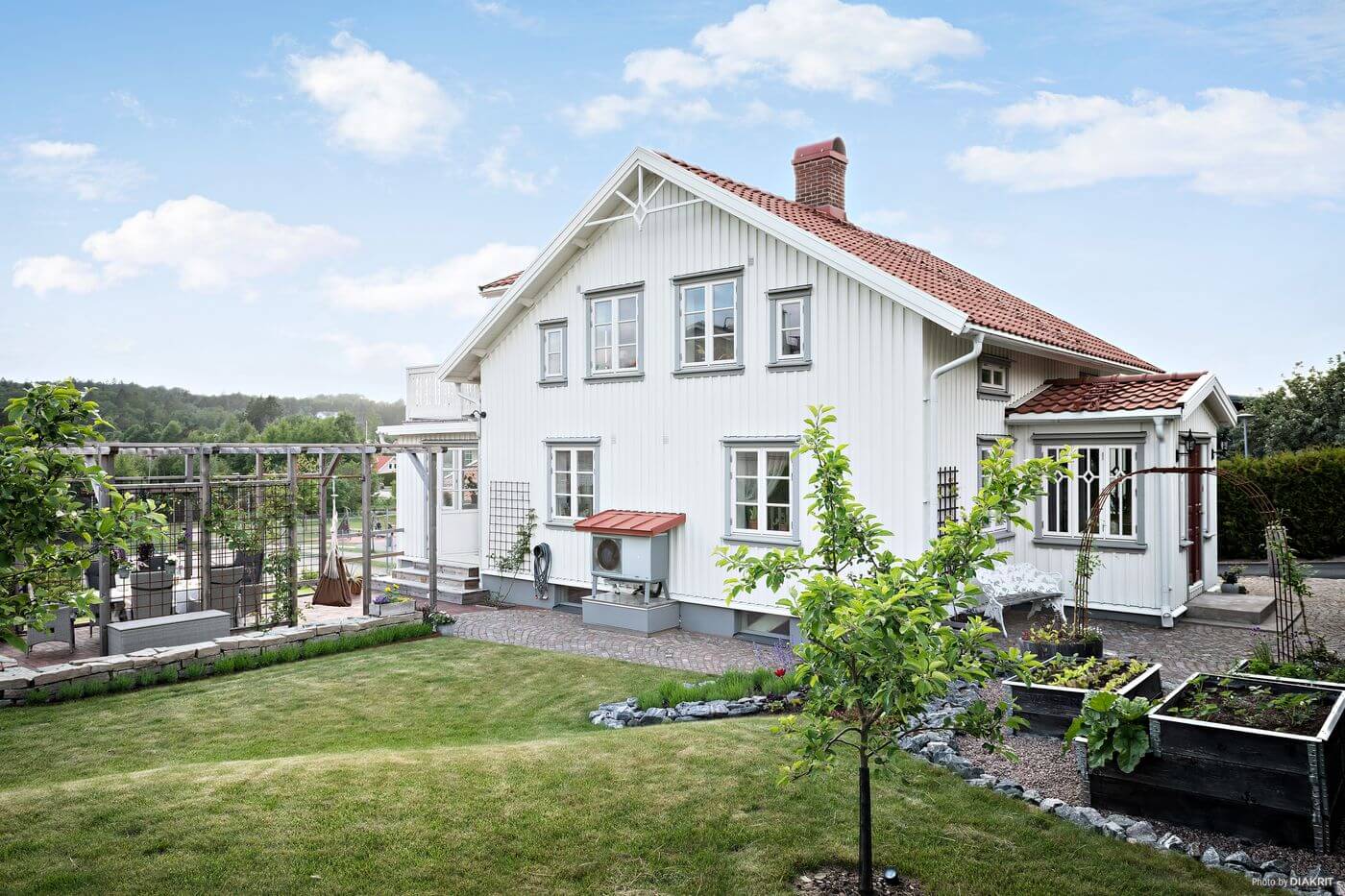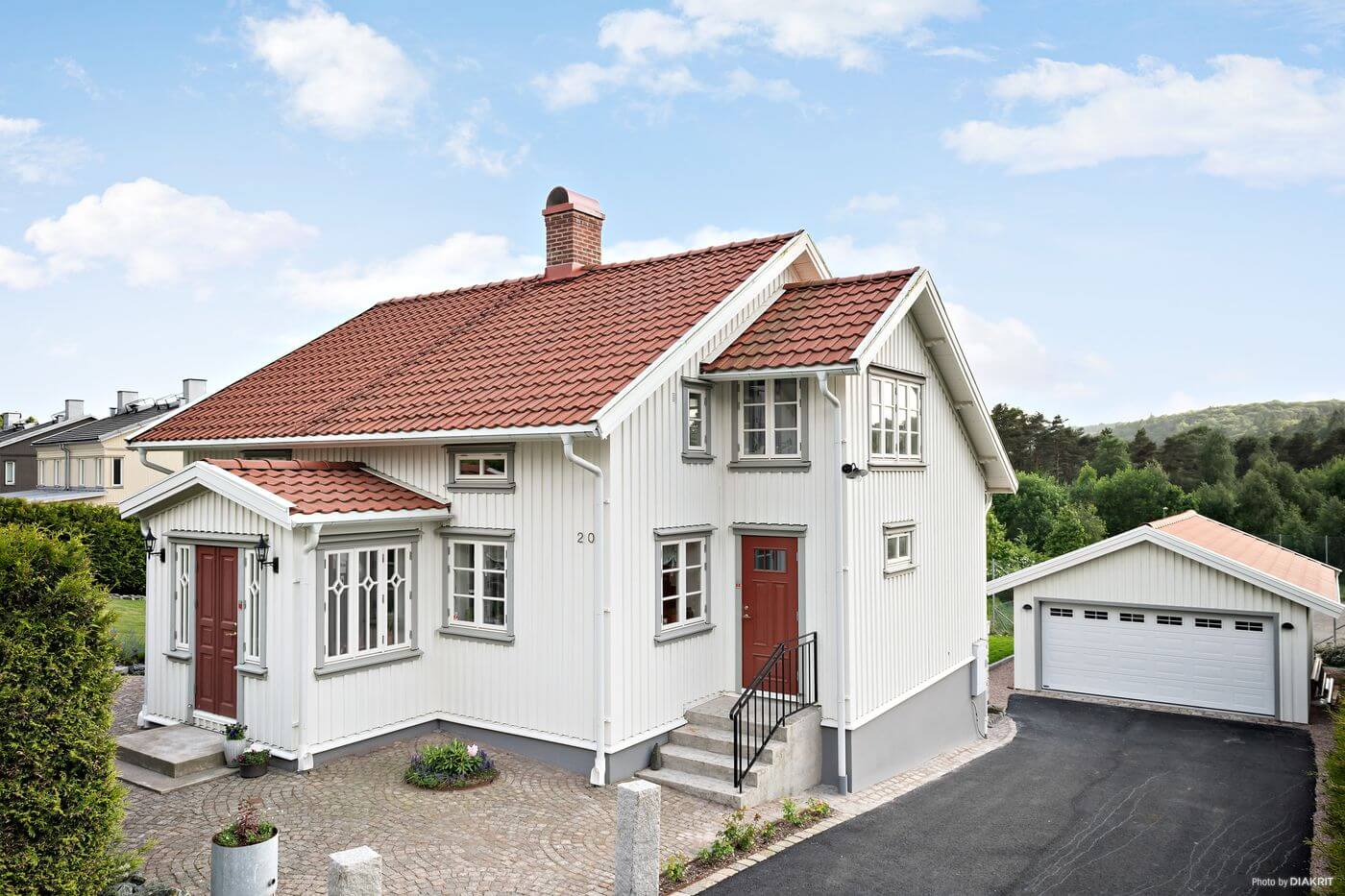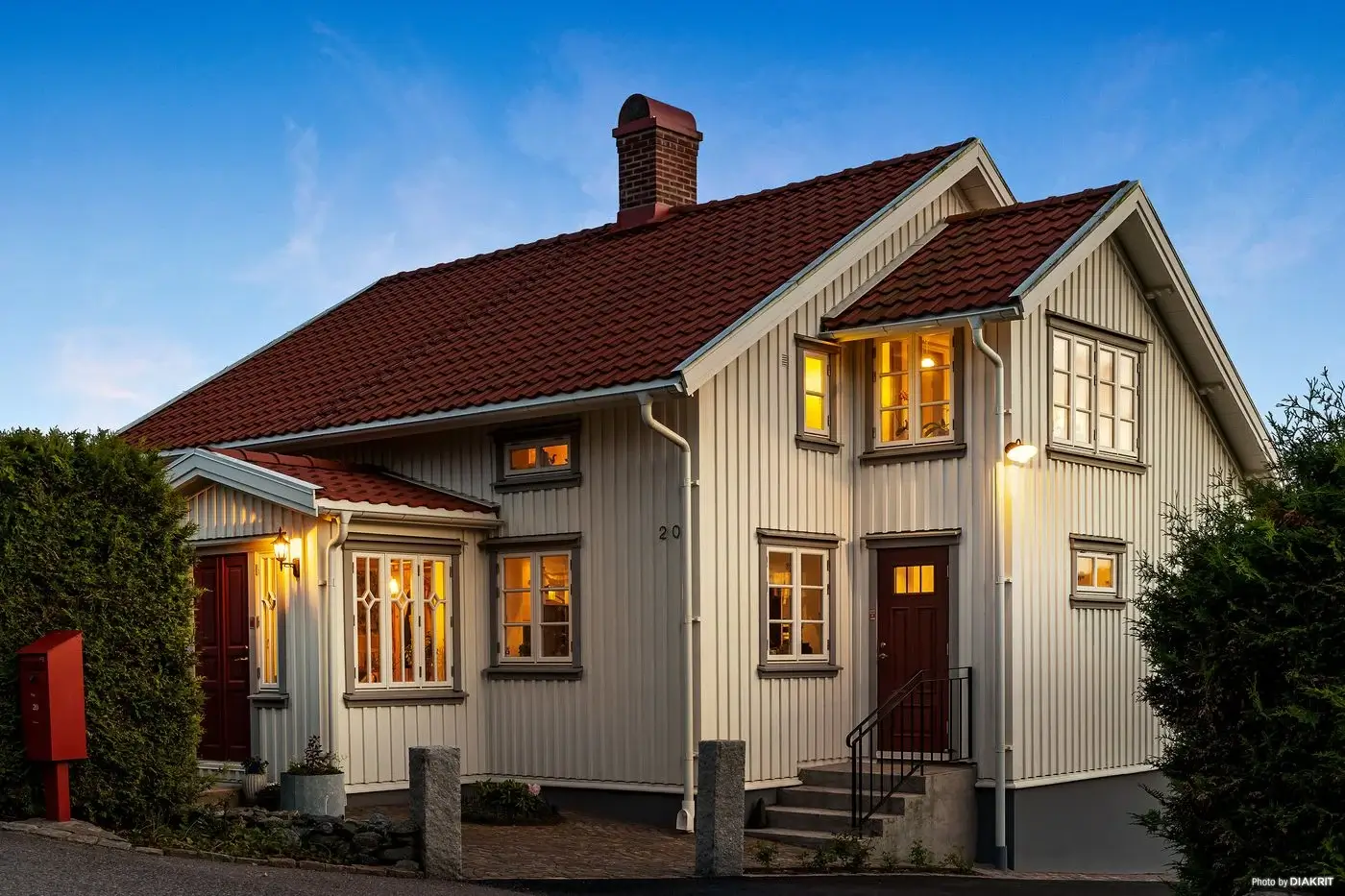 this home is currently for sale at Länsförsäkringar Fastighetsförmedling – photography by Diakrit