A Tuscan Villa by Zara Home
If you love a laid-back Mediterranean style then this home tour will make you very happy. This Tuscan villa is styled and decorated with products from Zara Home and it's lovely.
This farmhouse turned villa is located thirty minutes from the Italian city Siena. It is set in a rolling landscape dotted with green-black cypresses and perched villages. From the villa you overlook the stunning Tuscany landscape.
Nowadays, the villa is a painting school which offers week-long residential art vacations for artists. The location in the Tuscan countryside offers plenty of inspiration for the artists.
The owners cook delicious seasonal meals from locally sourced ingredients. This open-plan kitchen and dining room is perfect for preparing meals and entertaining.
The Tuscan villa has everything you expect from a Mediterranean home. The living room has beautiful vaulted ceilings and a stone floor.
The house is decorated in a light color scheme with lots of white and natural color accents. The furnishings and decor is a mixture of new and antiques.
One of the bedrooms have these beautiful murals. I'd like to think that one of the artists made this, but that I cannot say.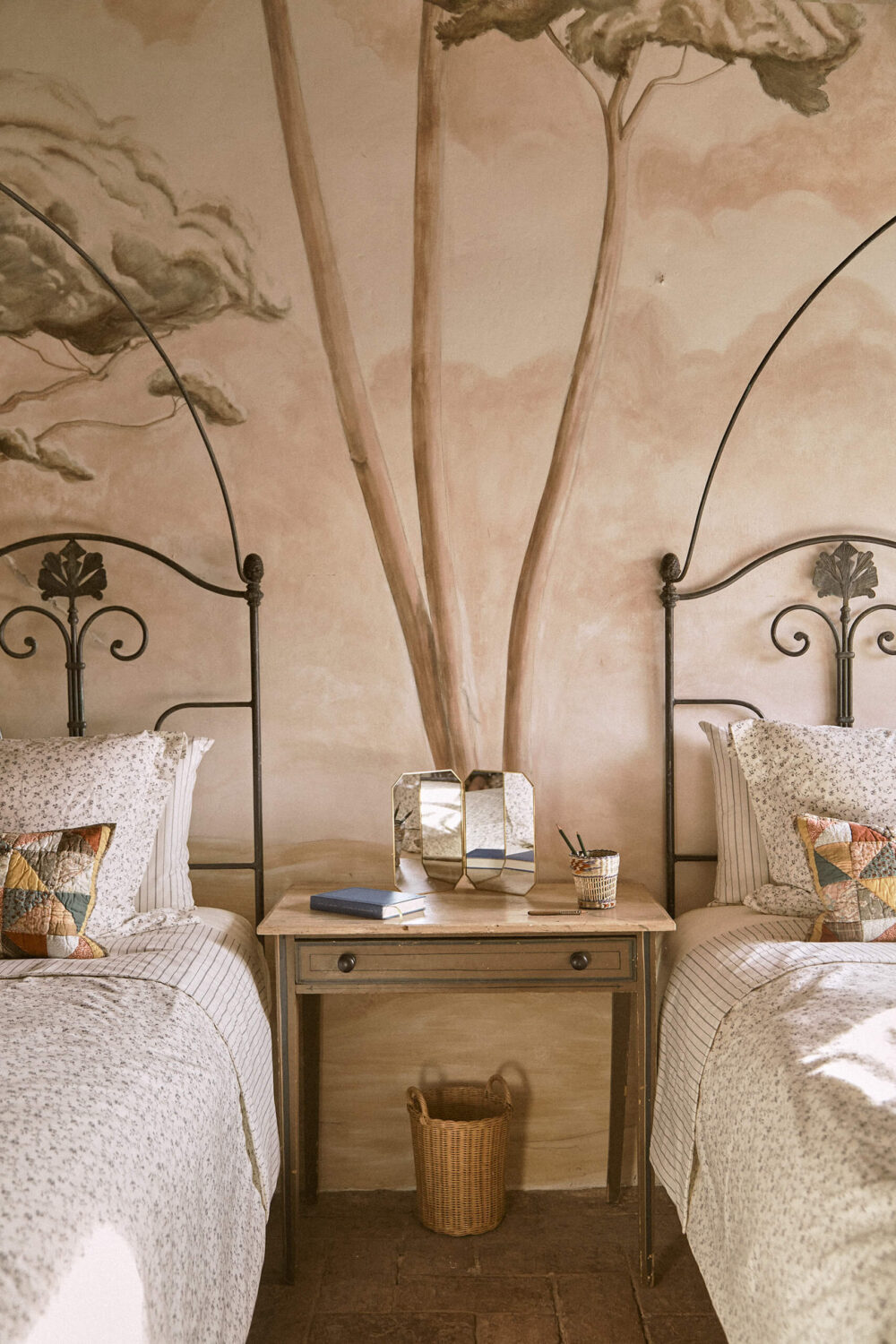 What is an ols farmhouse without exposed wooden beams? It adds so much charm to the bedroom.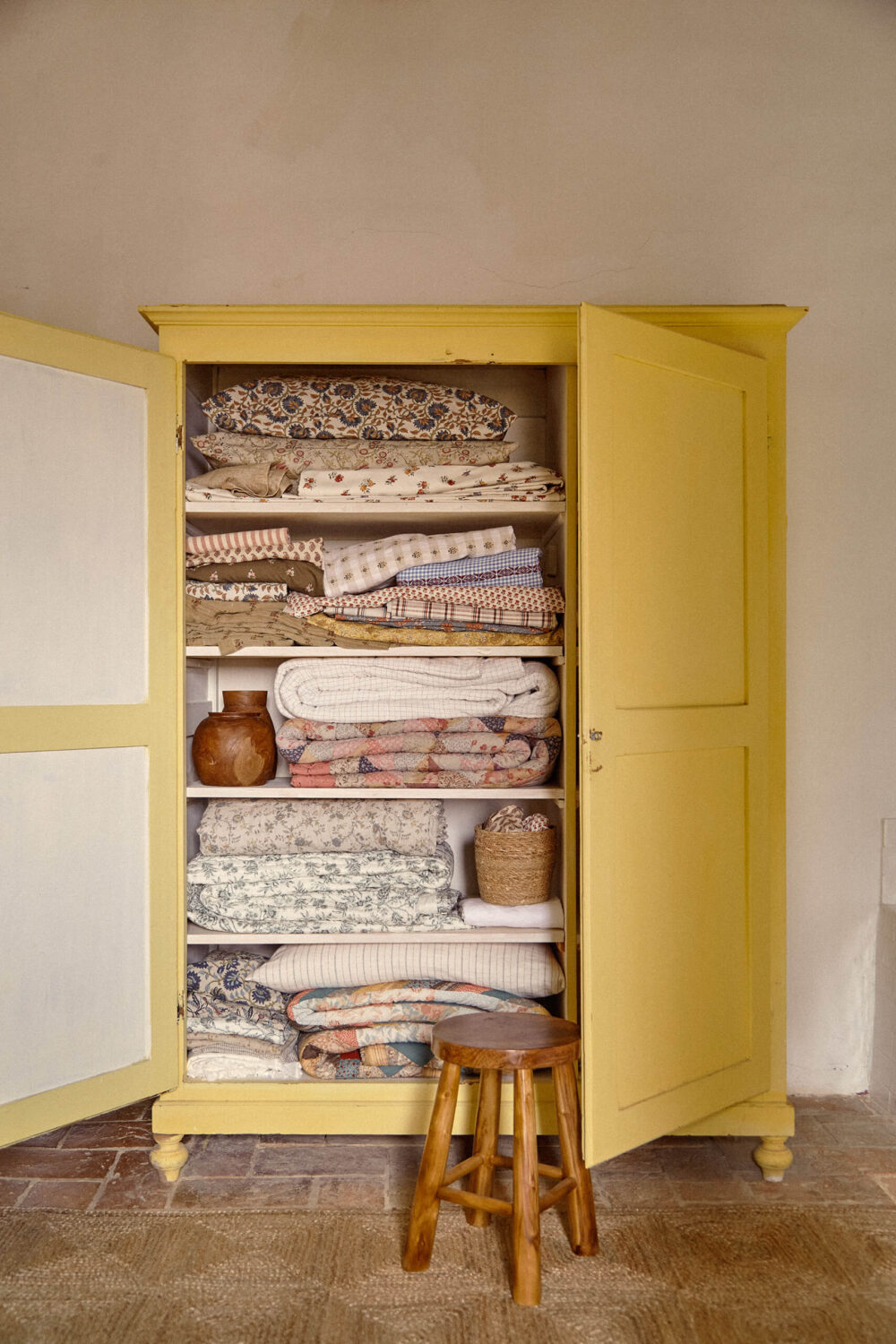 Outside, overlooking the Tuscan countryside is a beautiful garden with swimming pool.
You will also like these Mediterranean home tours:
To get this Mediterranean look in your house, you can head over to Zara Home. This collection consits of many home products from pillows to rugs, lamps and kitchen products.