A Victorian Home with A Modern Extension and Tiny Japanese-Style Courtyard
Tsubo House in Hackney is a Victorian property that has been beautifully renovated en redesigned by architecture firm Fraher and Findlay. The biggest project was a new extension that would house the large open-plan kitchen and also a Japanese-style courtyard that brings in natural light and nature into the surrounding rooms.
They lowered the kitchen level to act as a middle point between the already exisiting lower ground and ground level. The pop up wrap around window seat provides some extra head height to the kitchen and aligns the view between the original reception rooms, Japanese courtyard, kitchen and garden. The rooms had to feel textured, calm and lived-in so they used raw plaster in soft pink tones to reflect the softness of the house. They managed to restore the original period detailing under many layers of paint and to add to this period feeling they managed to find period fittings and fixtures on Ebay.
Upstairs the bedrooms are warm with beautiful wooden floors and I love the fun graphic touches in the bathrooms with the tilework. And the green master bath with skywindow and fireplace is absolutely to die for. This home is such a beautiful blend between period architecture and modern design. It takes my breath away!
The Japanese courtyard called a Tsubo Niwa is an external space, entirely enclosed by rooms or garden walls. It is integrally connected with the architecture and life going on inside, becoming a part of one's daily life. Always present, throughout the day and throughout the year. Tsubo means 'an area equal to two tatami mats (3.3sqm)'.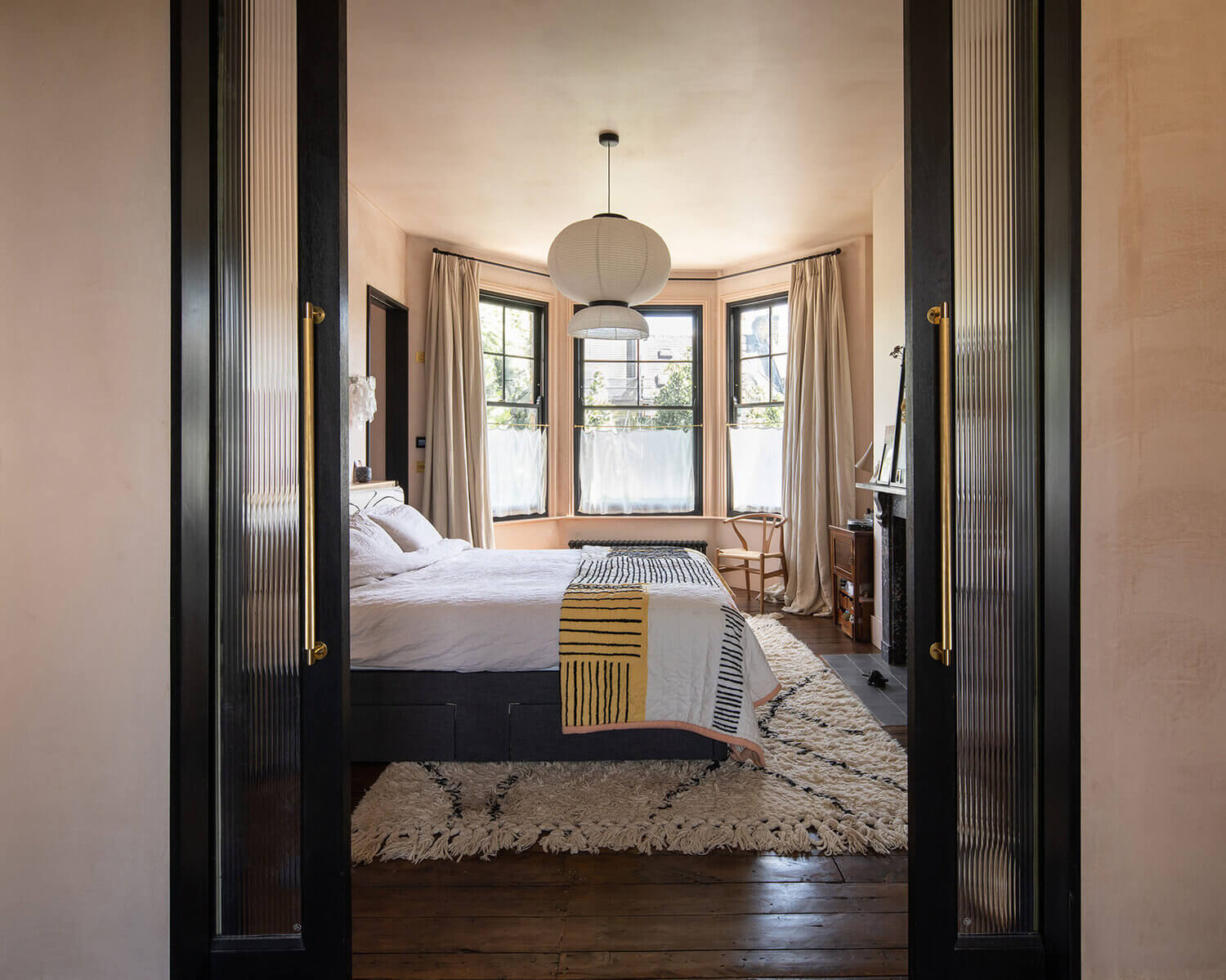 photography by Adam Scott