A Vintage Scandinavian Apartment With Dark Blue Bedroom
Vintage Scandinavian design with a touch of French countryside. That's how I would describe this 1-bedroom apartment in Stockholm. The living room has soft grey walls with vintage furniture but the blue love is visible in the kitchen.
A new French countryside-inspired kitchen has been added to this apartment with blue cabinet doors and open shelves.
The love of blue continues in the only bedroom where the walls ánd the wardrobes have been painted in a moody dark blue shade. Vintage decor give this room a artistic look and the Swedish tiled fireplace truly completes this wonderful bedroom look.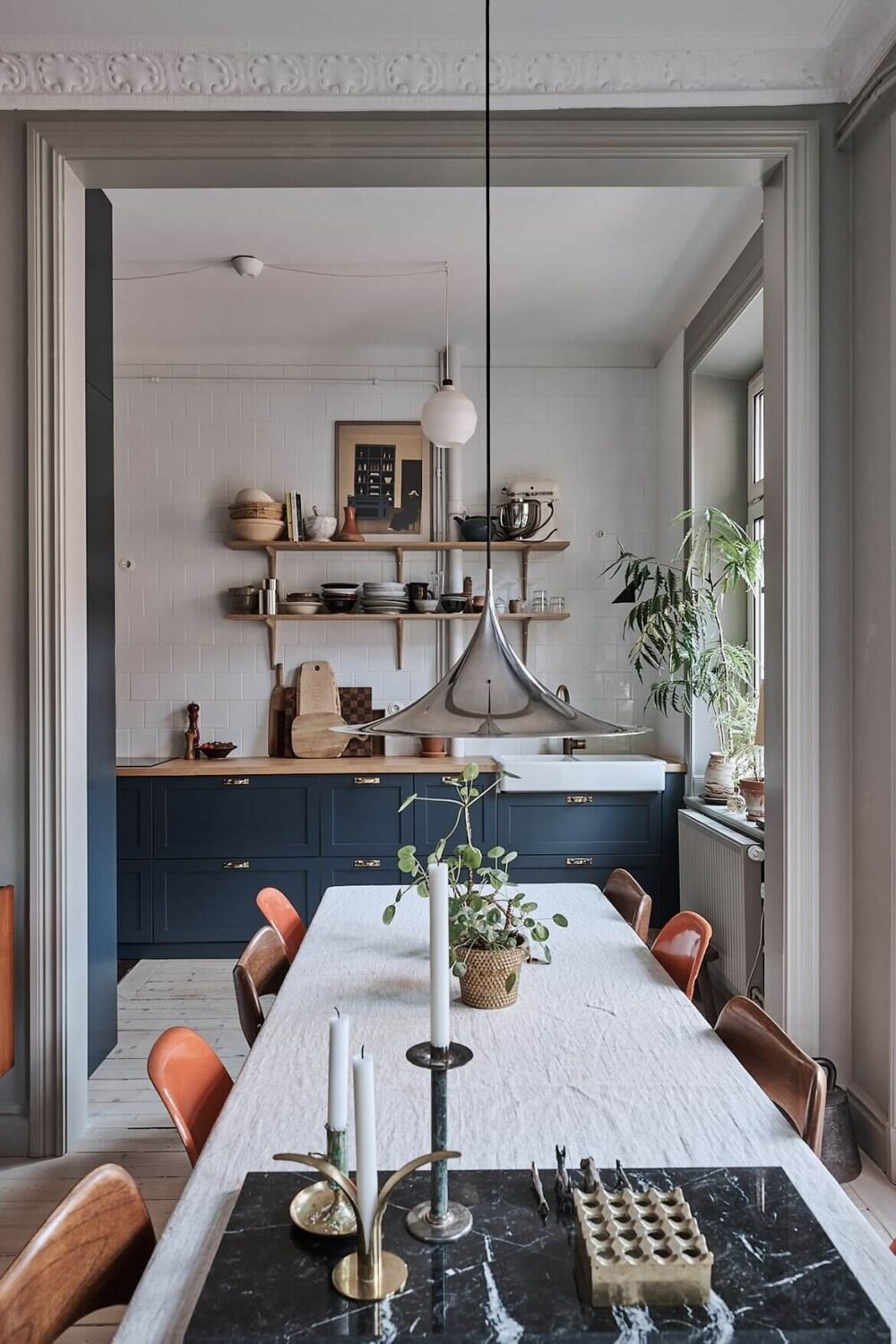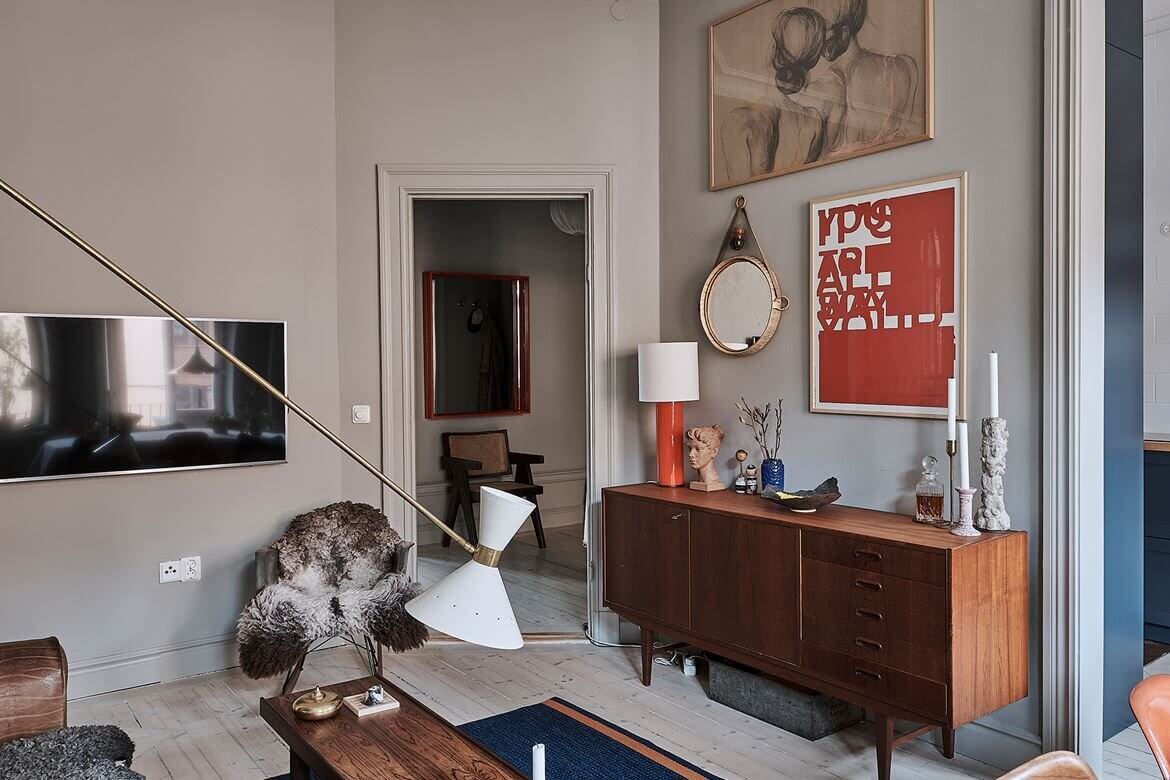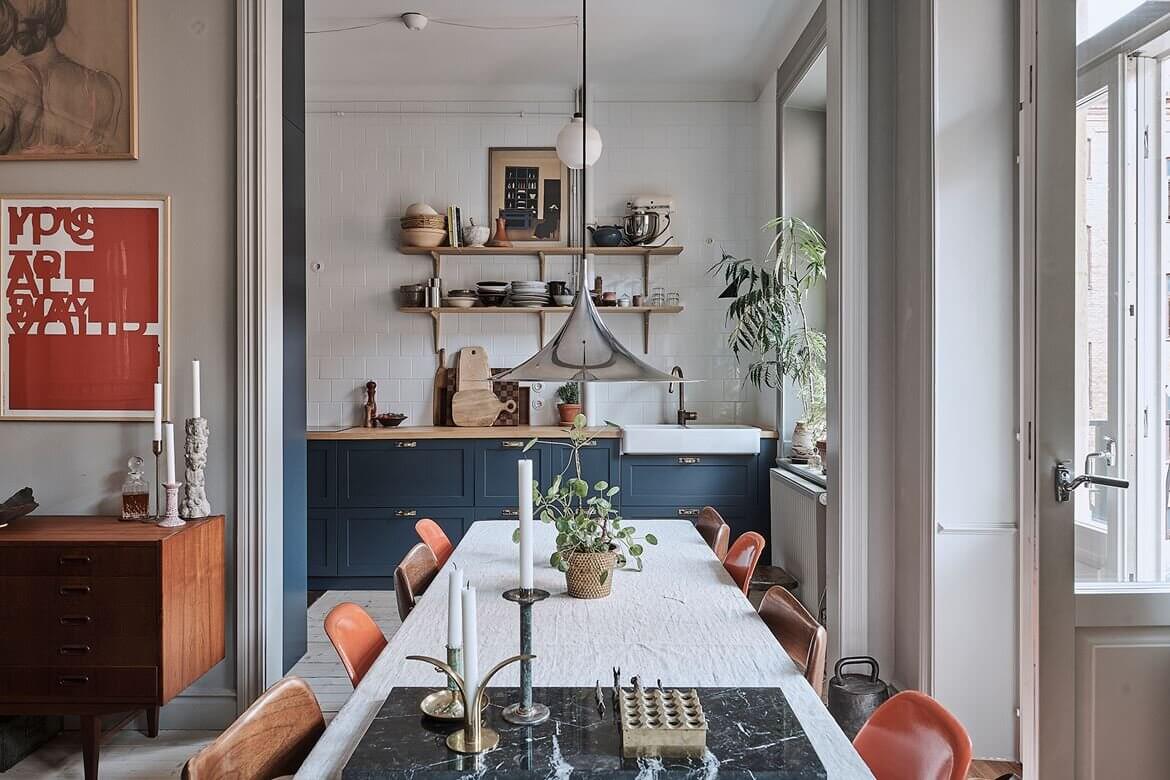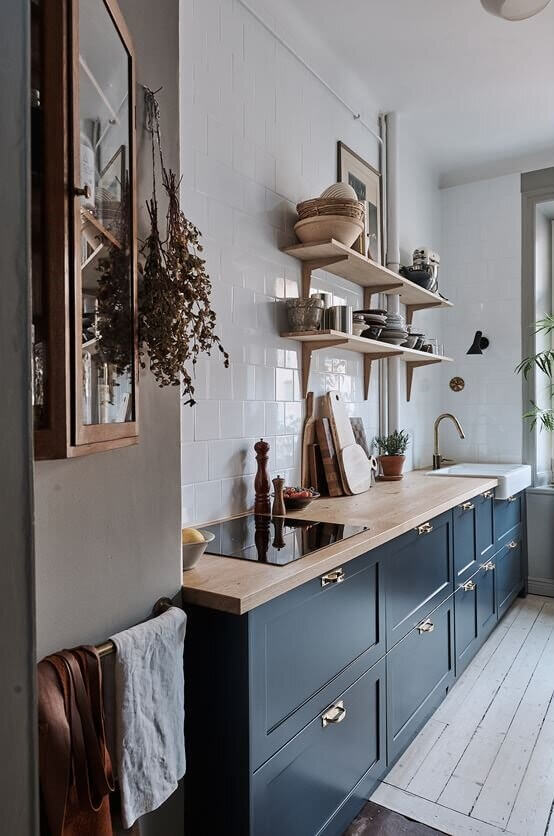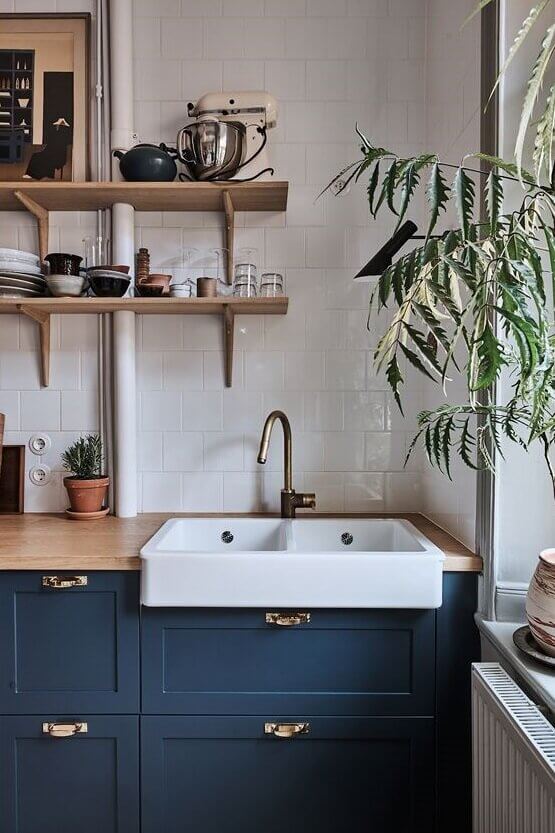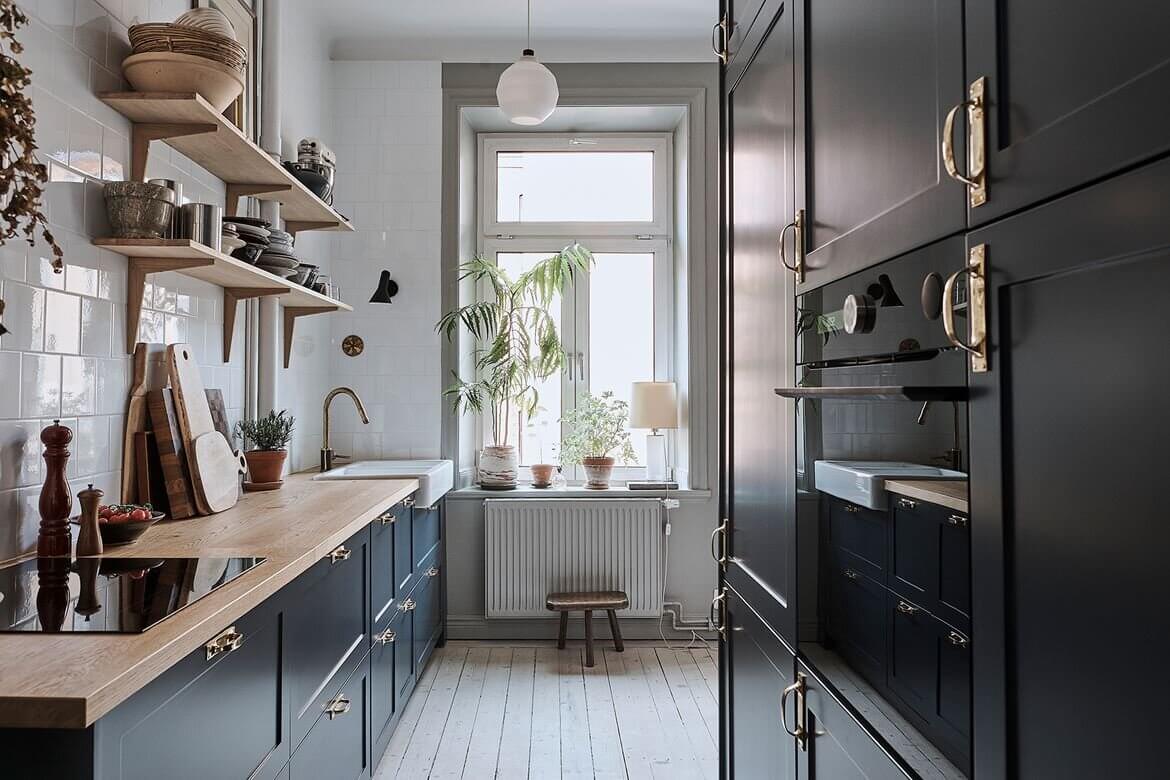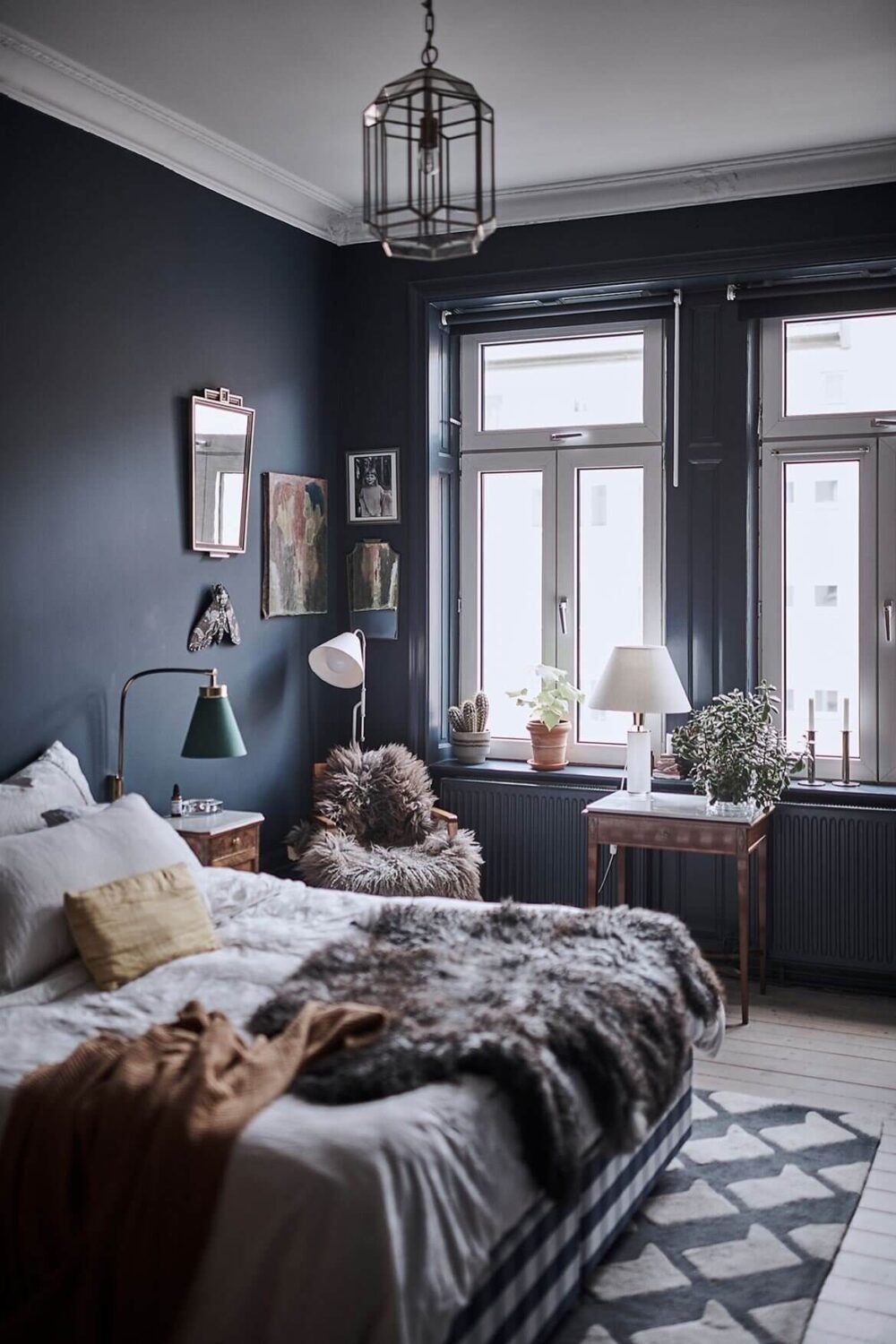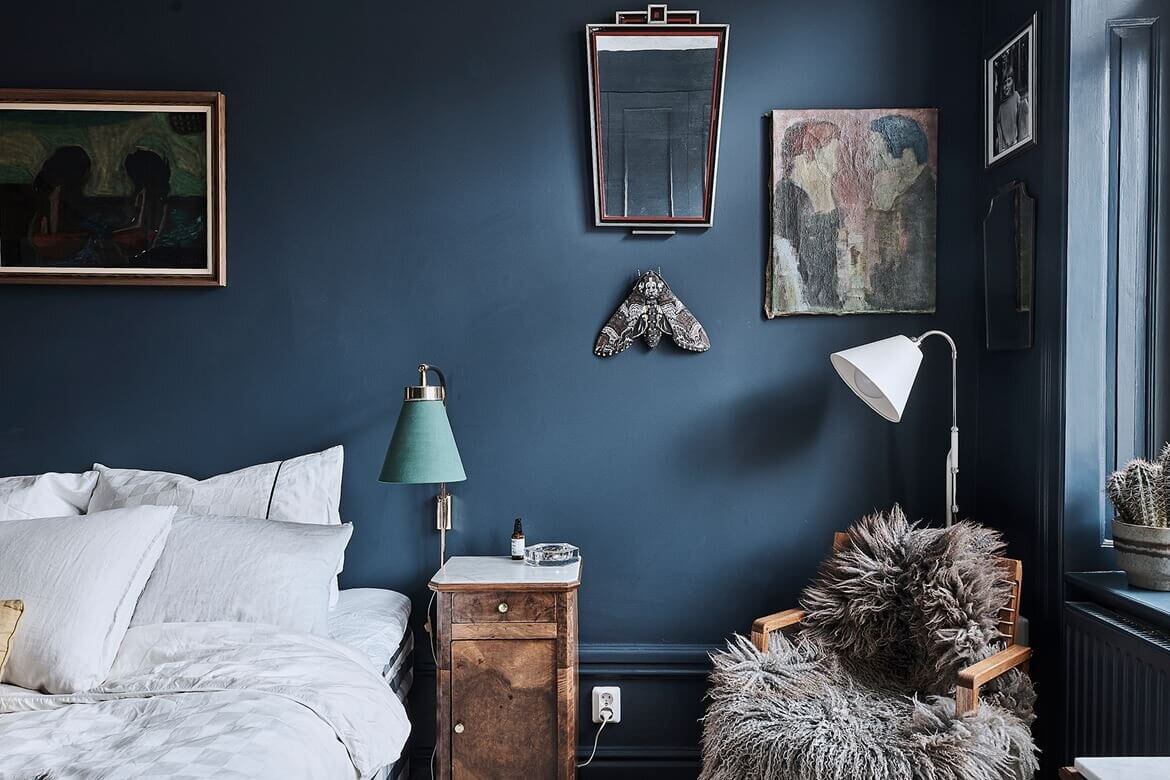 photography by Peo Bengtsson for Bjurfors Stockholm