An All-Green deVOL Kitchen with A Marble Checkerboard Floor
In an apartment on a leafy street in Barnes, you will find a very chic kitchen, dining room, and bar made from deVOL cabinets. What's unique about this deVOL kitchen is the all-green color palette. The kitchen cabinets, walls, and ceiling are painted in the same green shade, giving the room a beautiful natural look.
The kitchen is very cozy, with a Juliet balcony overlooking the River Thames and the greenery outside. Soft-colored translucent curtains in front of the windows flood the room with a soft light that sets the tone for this beautiful kitchen space.
The apartment owners worked with deVOL kitchen designer Iain to design a chic kitchen and dining room using deVOL's Classic English cupboards. The result is stunning, with an all-green kitchen and a pink adjoining dining room and home bar.
photography by deVOL Kitchens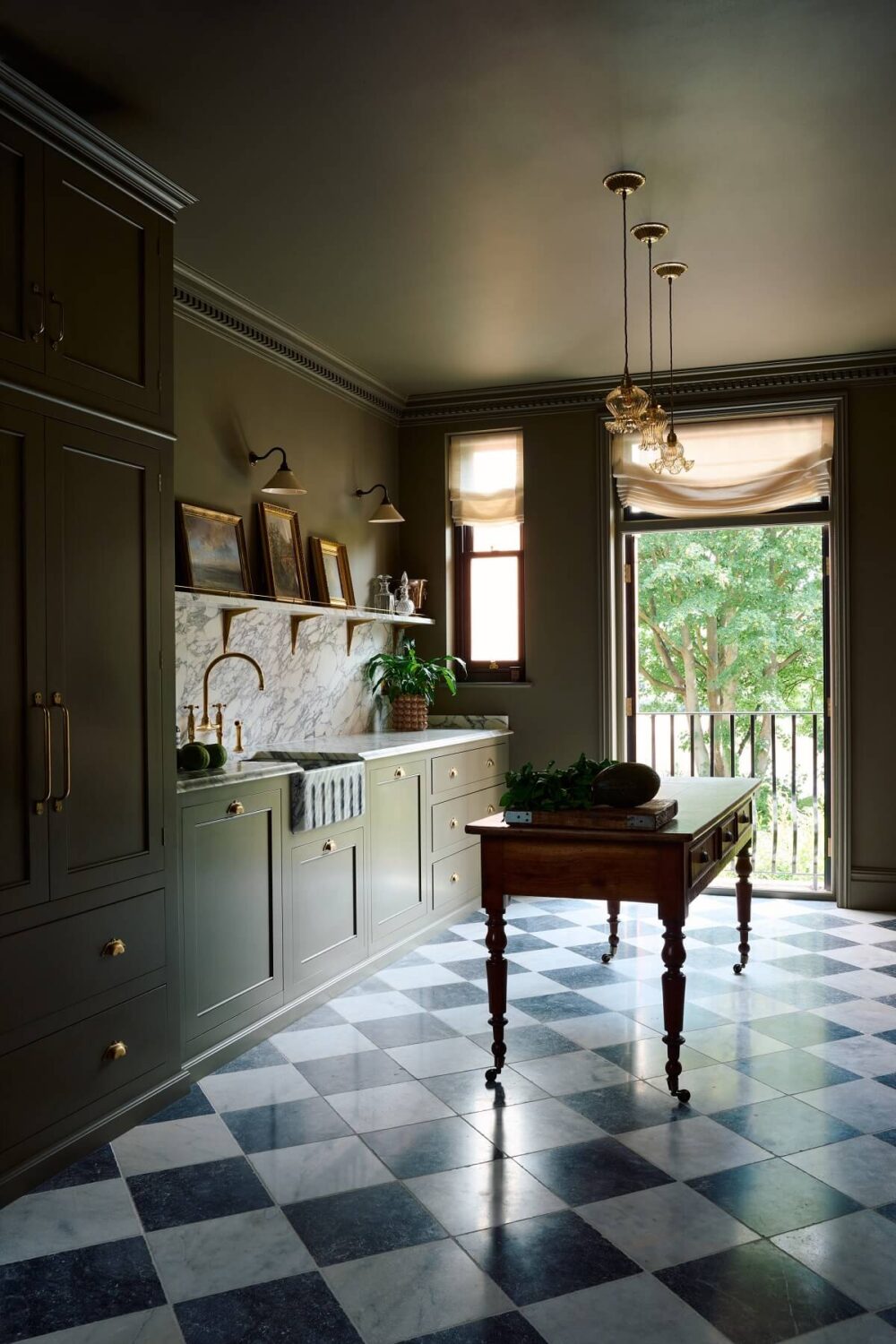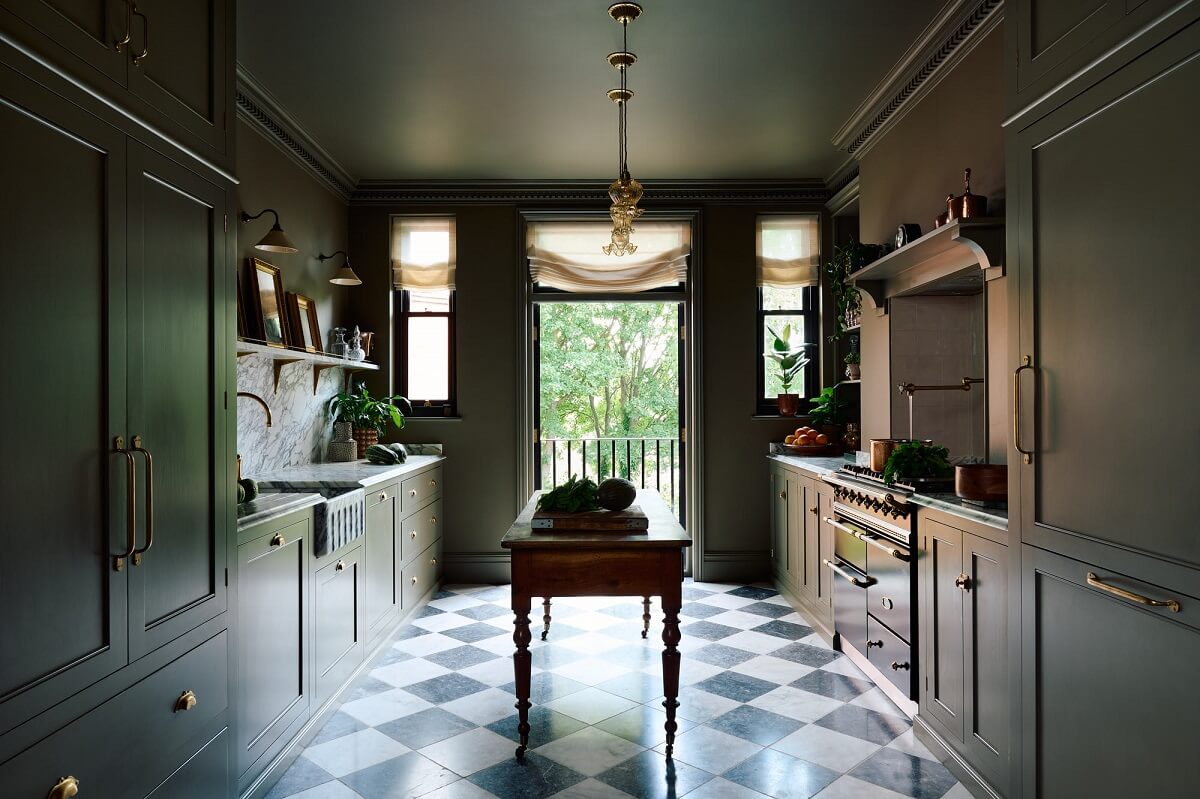 The room feels calm and cohesive by using the same color for the walls, ceiling, and kitchen cabinets. But if you look closely, you can see the beautiful historical details of the Edwardian apartment on the ceiling.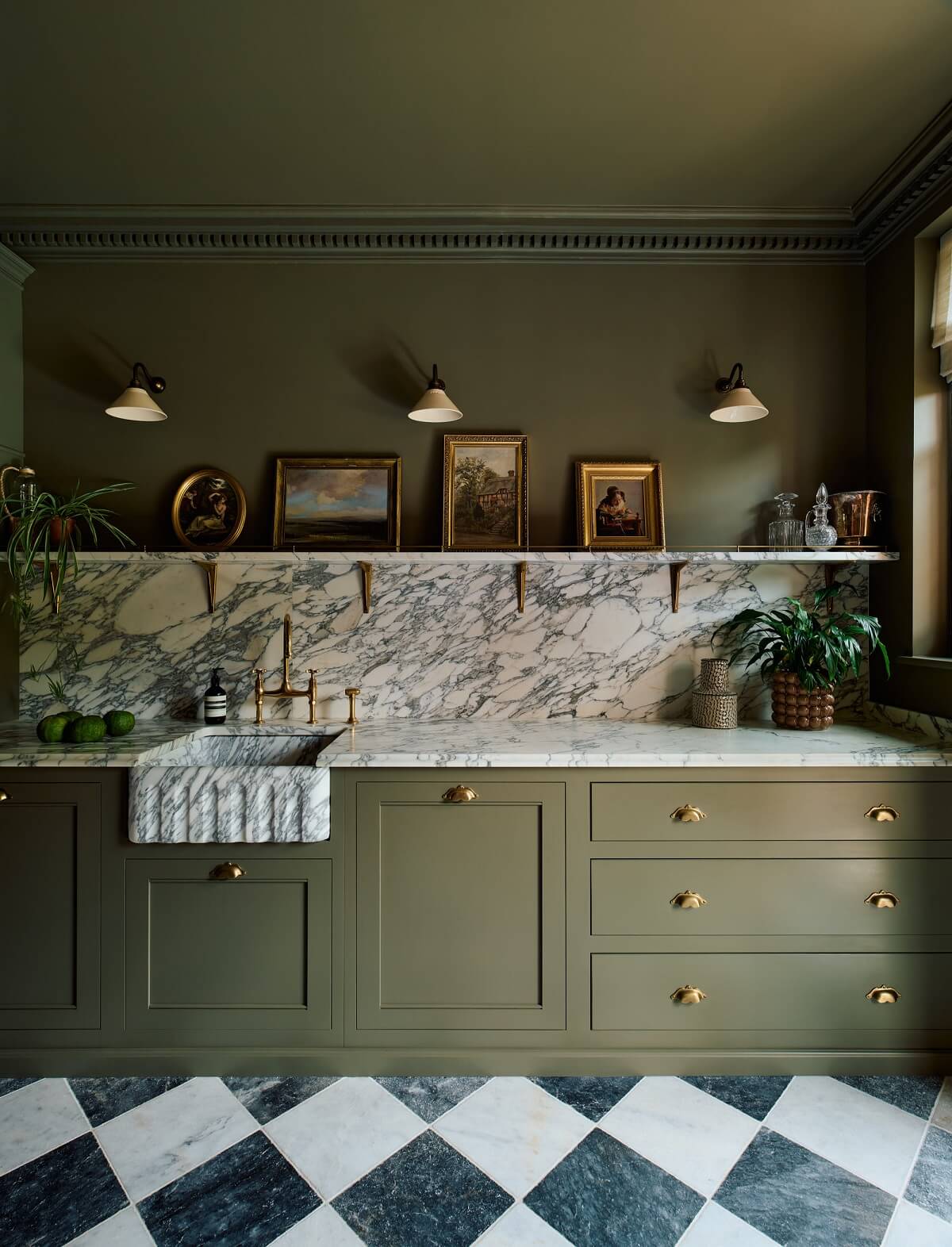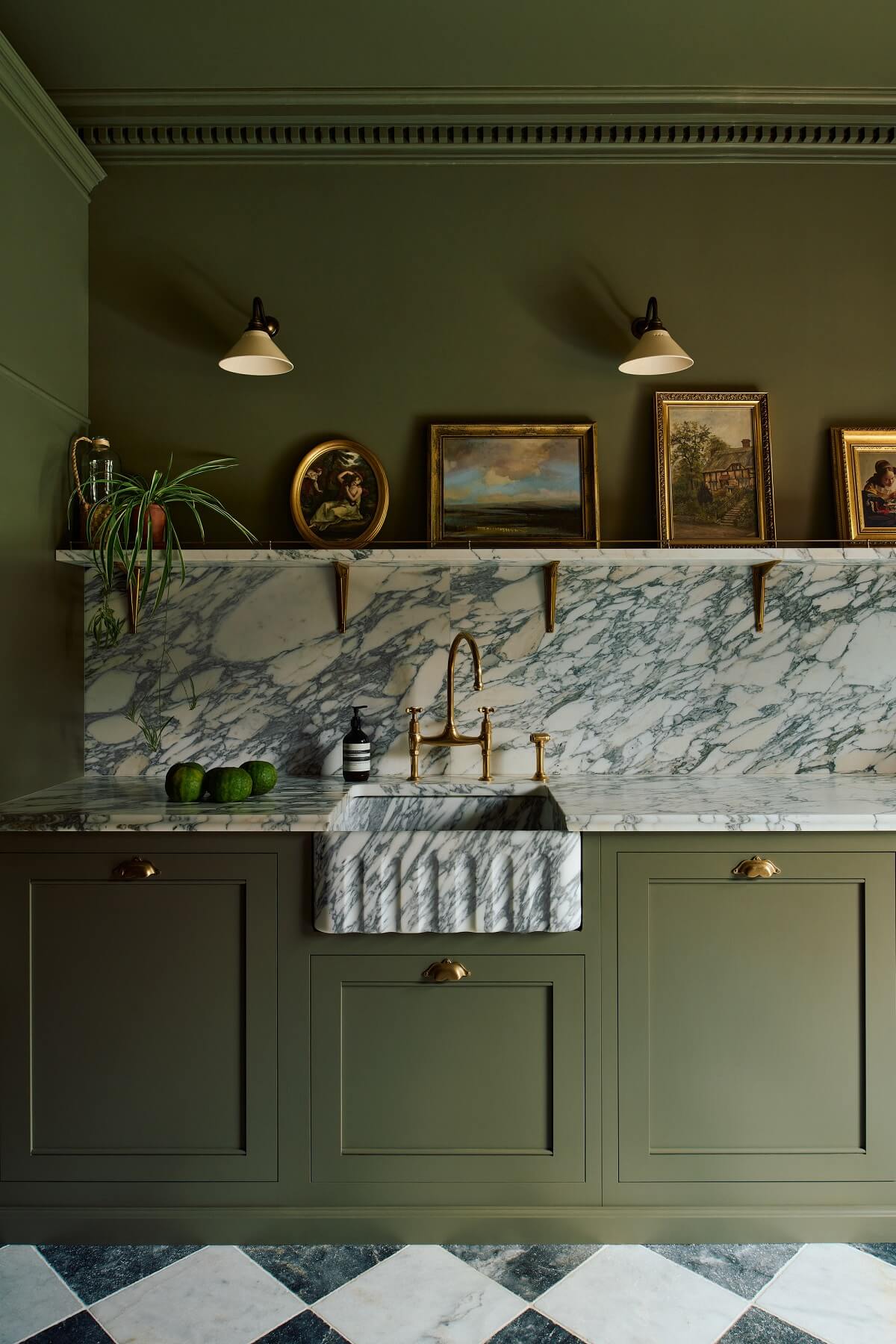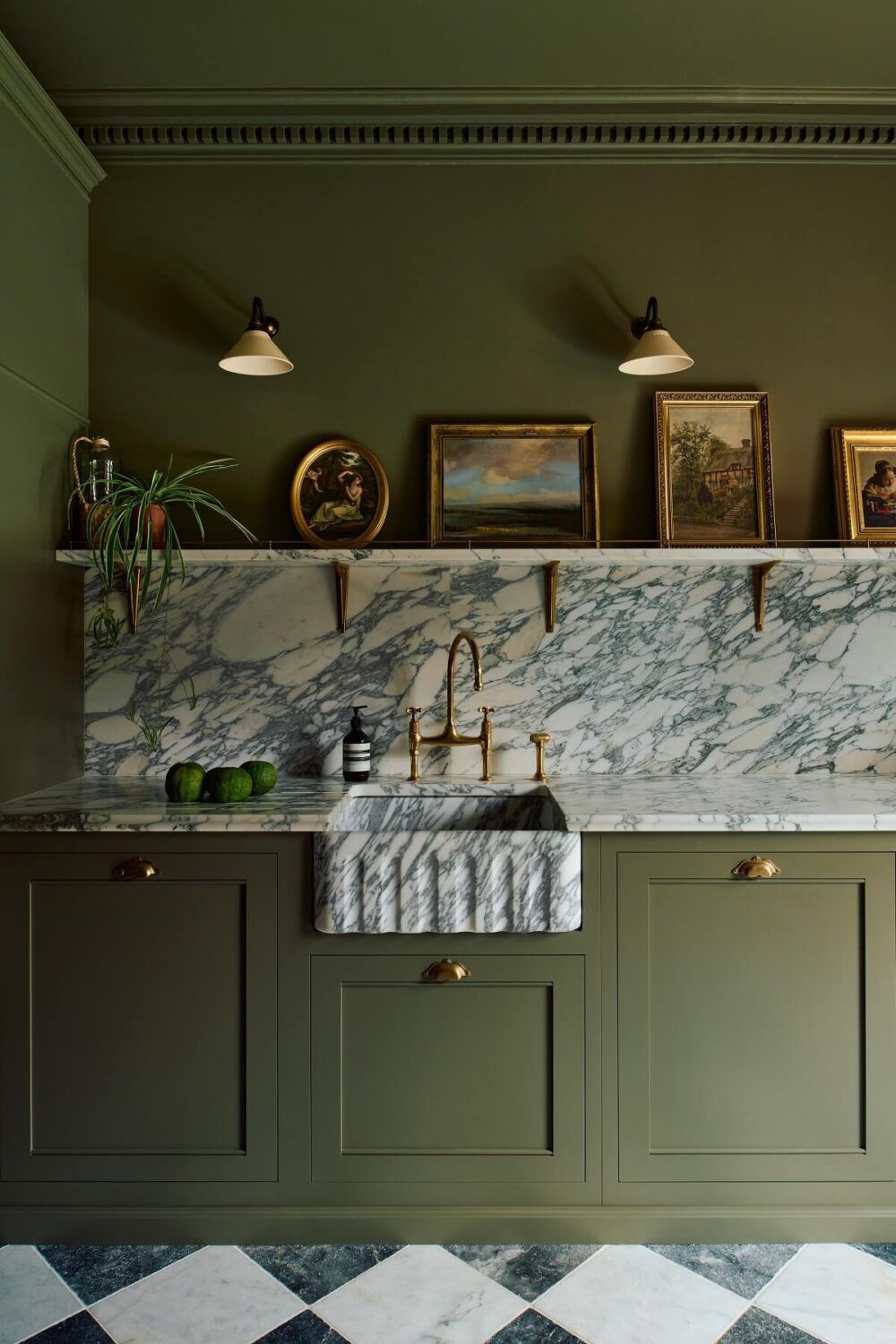 Even though the color scheme is calm and natural, the designer and owners were more daring in the accents. The green cabinets are combed with Arabescato marble worktops, a backsplash, and a sink.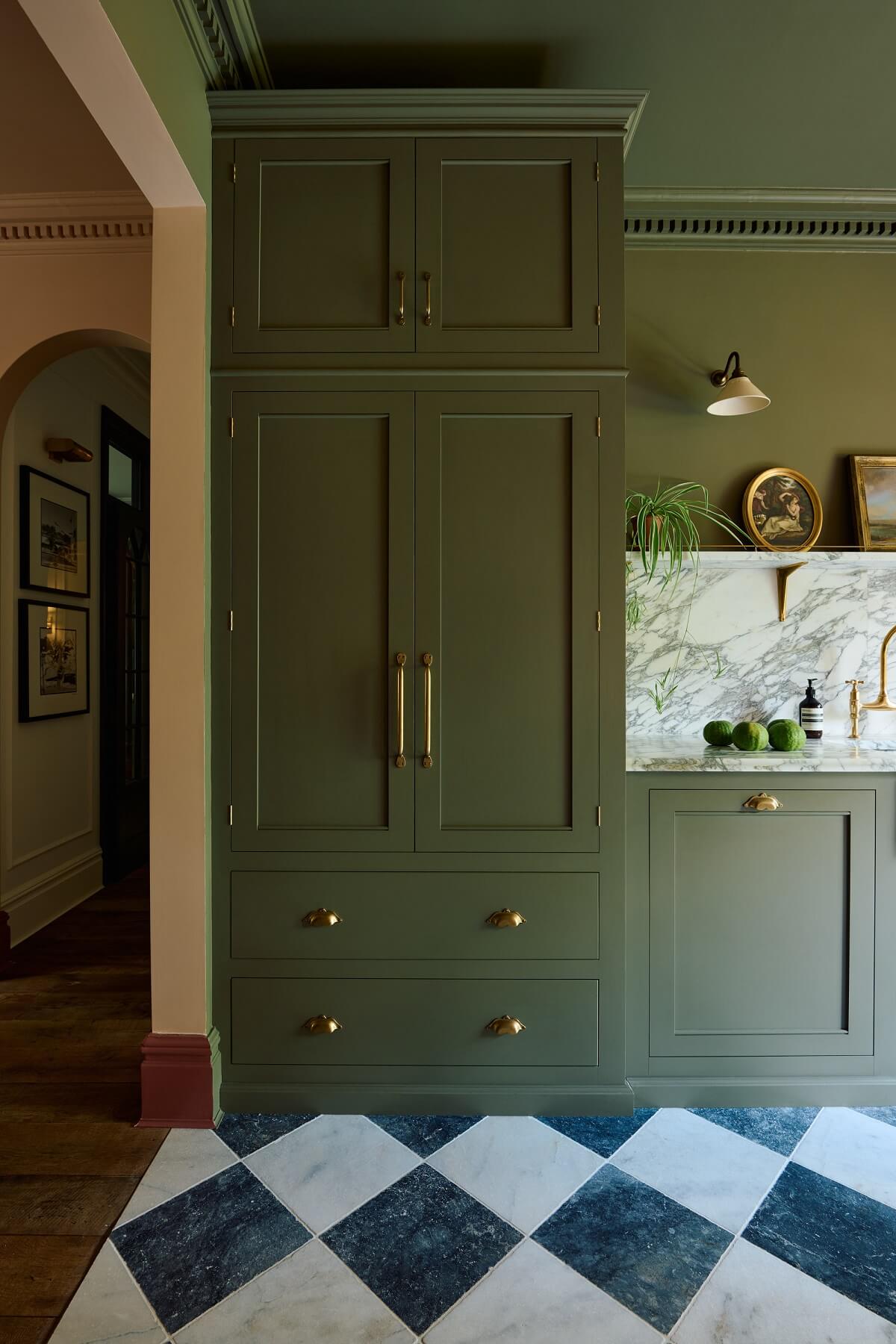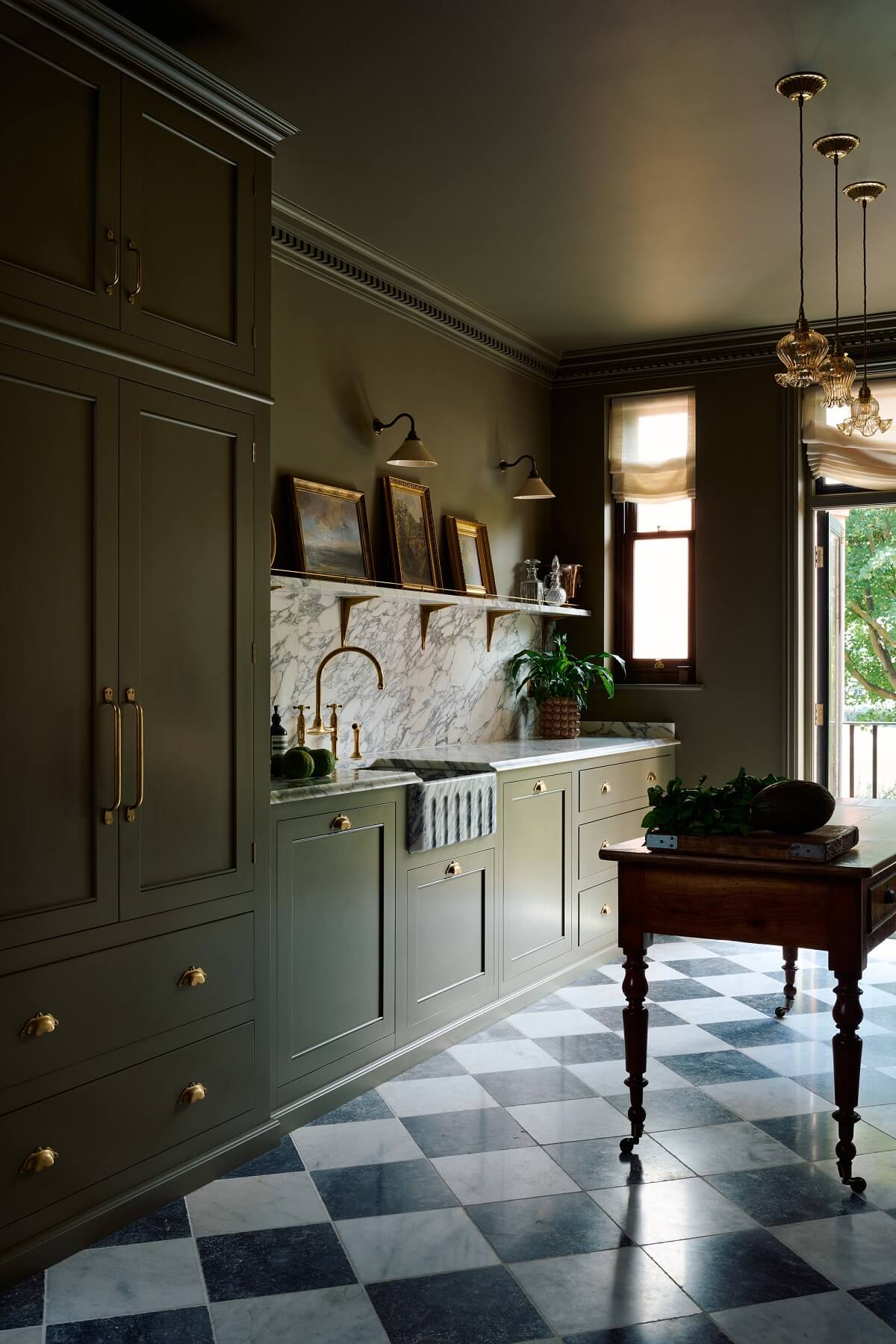 The kitchen has a classic look thanks to the architectural elements of the room but also due to this beautiful marble checkerboard floor.
The brass tabs, door handles, and brackets add a luxurious and warm touch to the kitchen.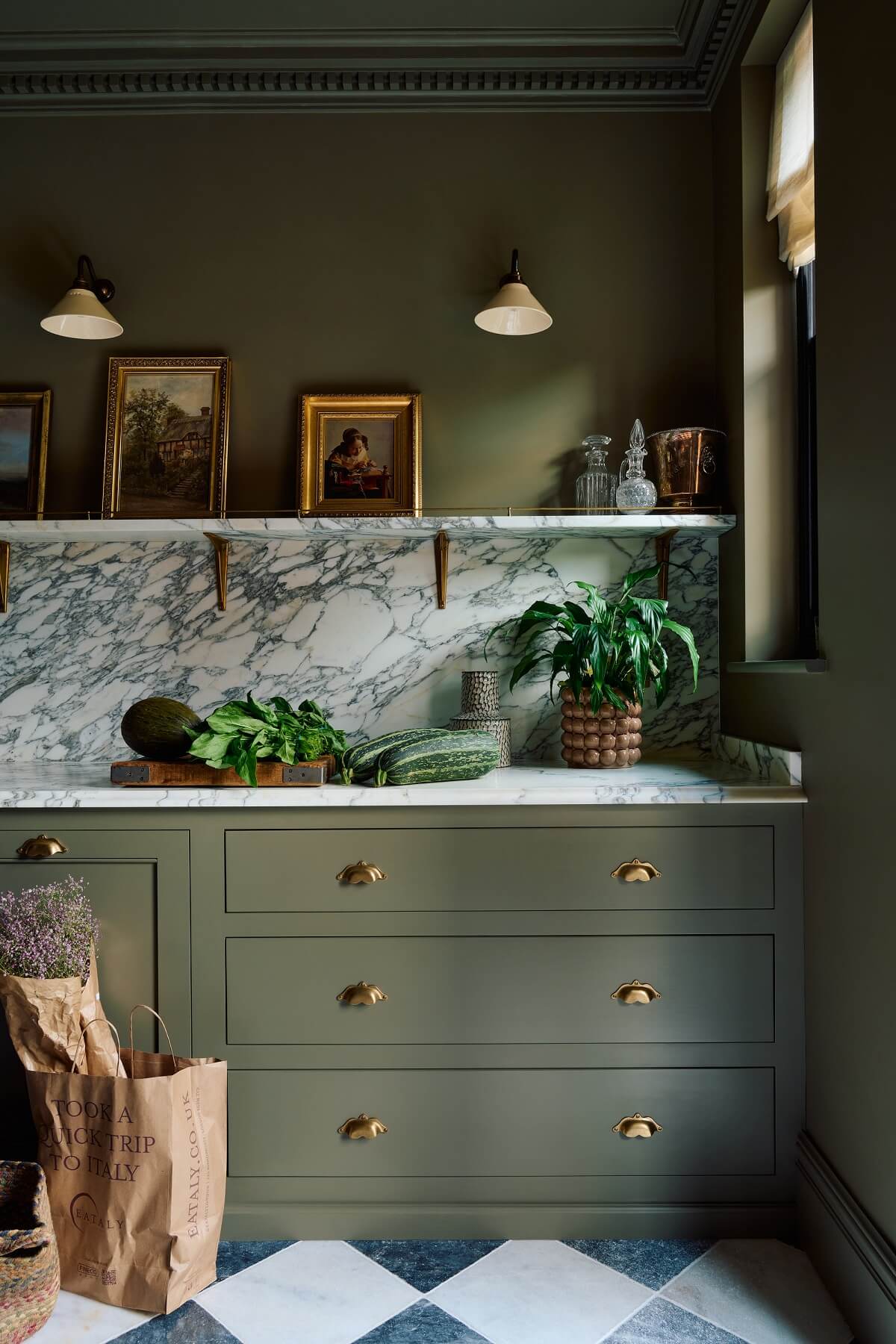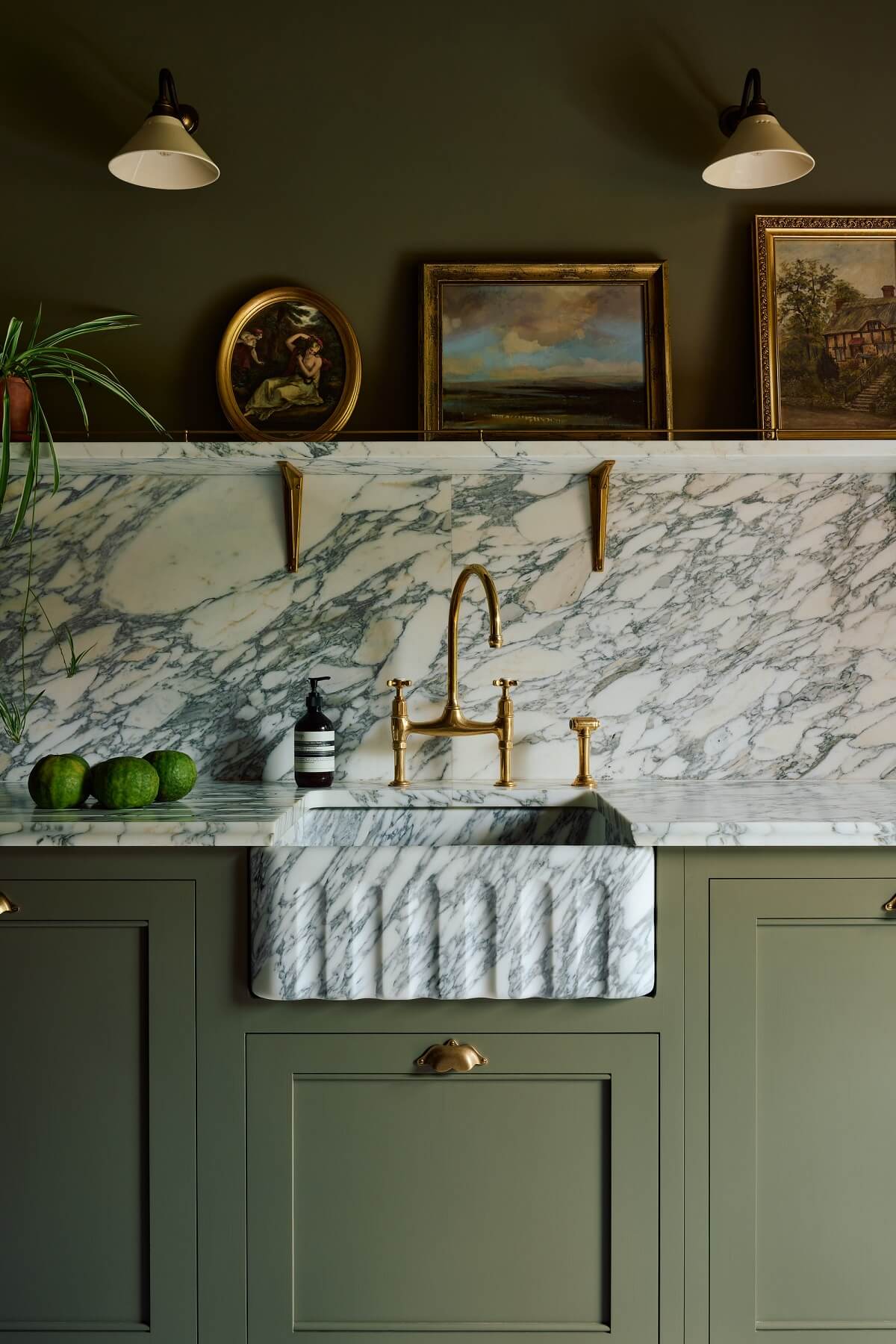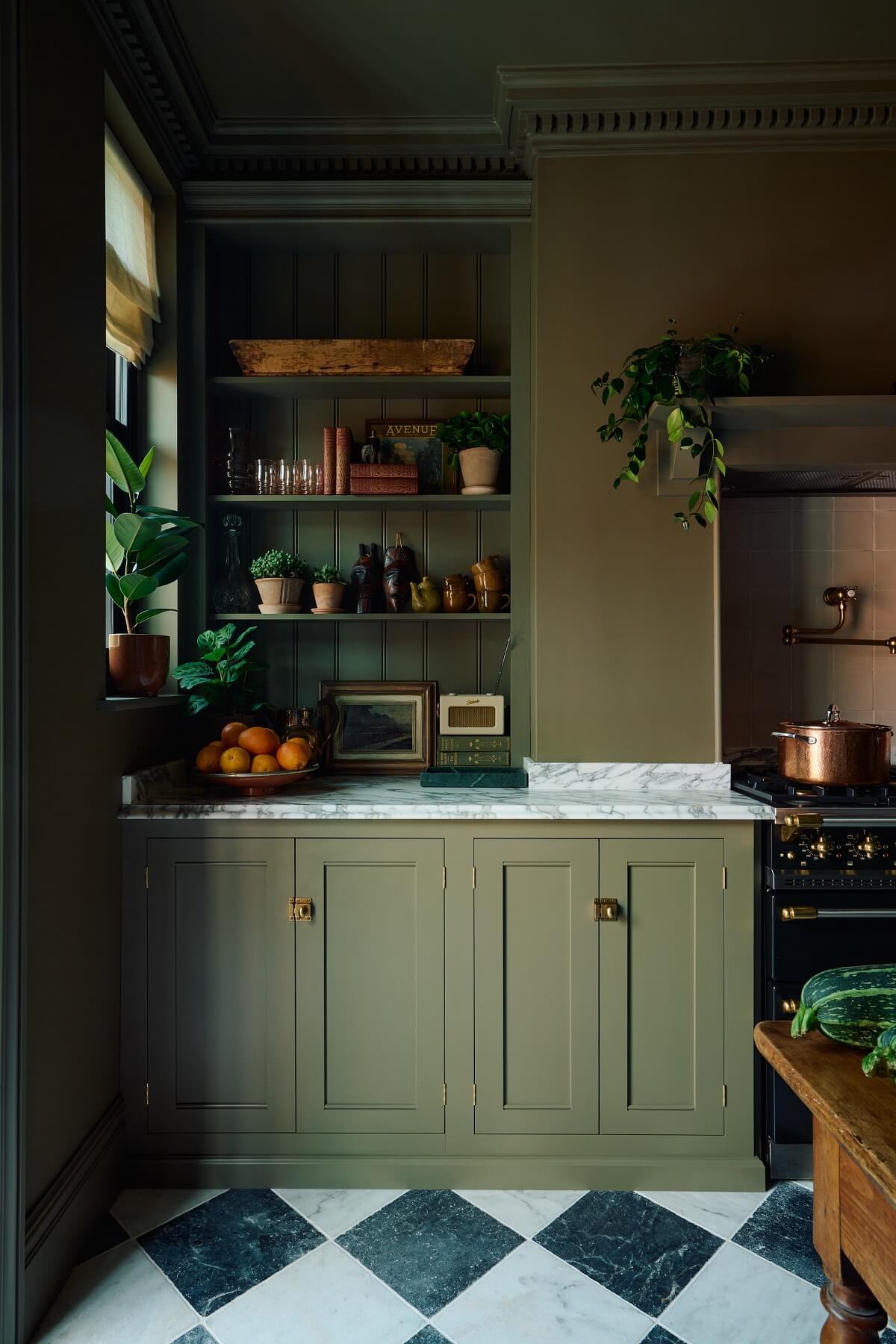 I'm a big fan of no upper cabinets in the kitchen. In this deVOL kitchen, they choose shelves to display art and crockery. a big pantry on one side of the kitchen provides the needed storage space.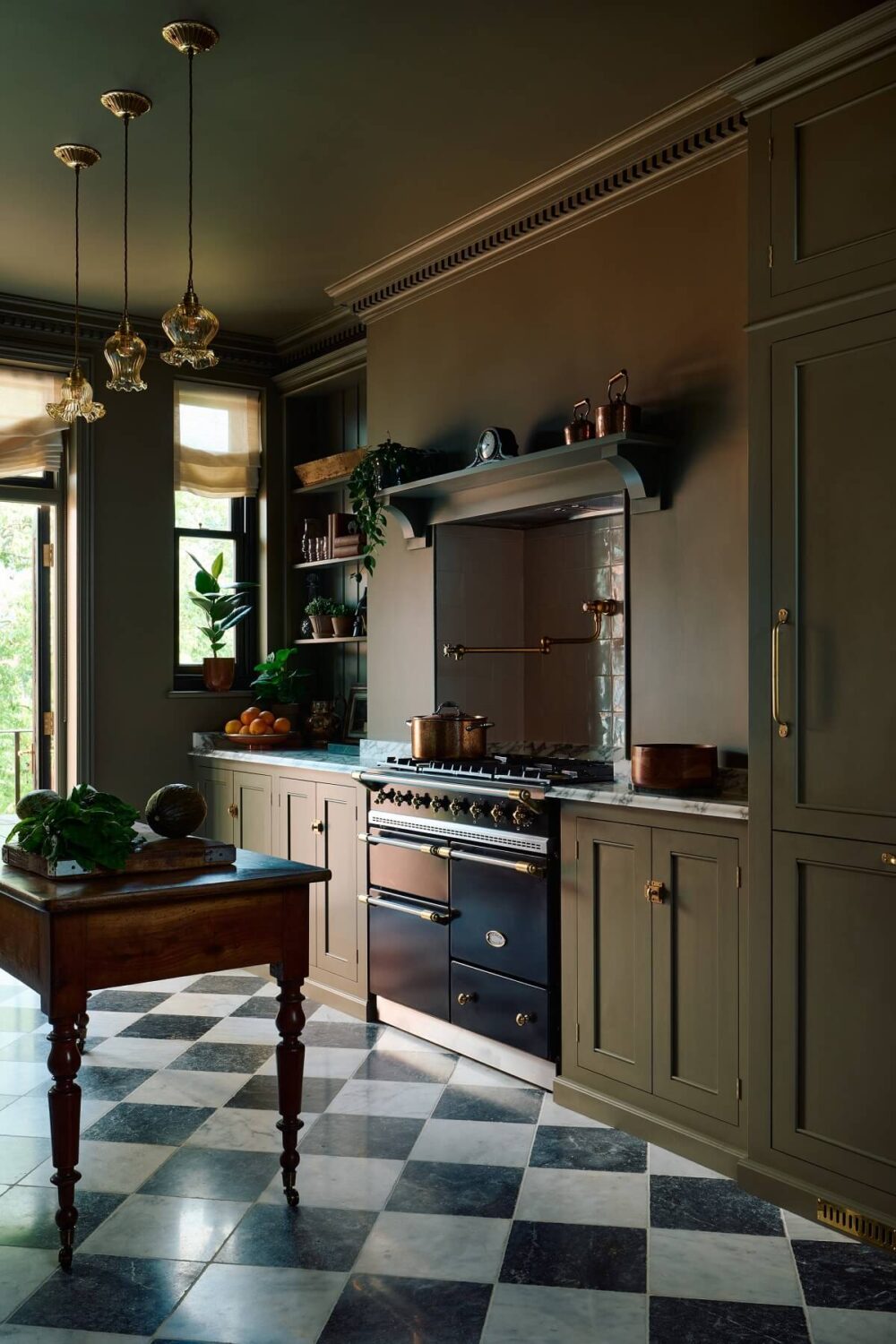 An antique wooden table serves as the kitchen island and prep table.
Every inch of space is used; even the small niche next to the mantel is used for shelves and storage.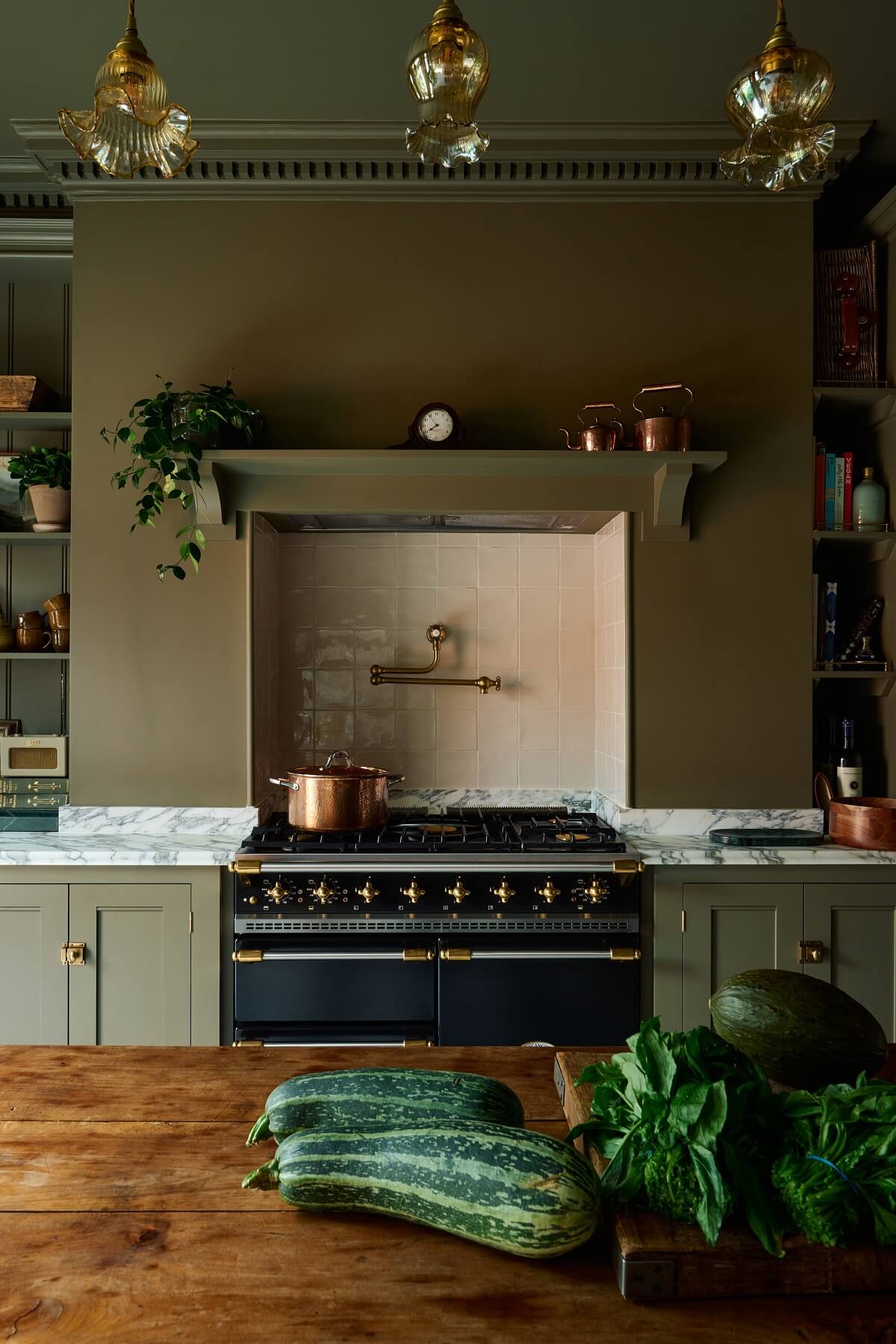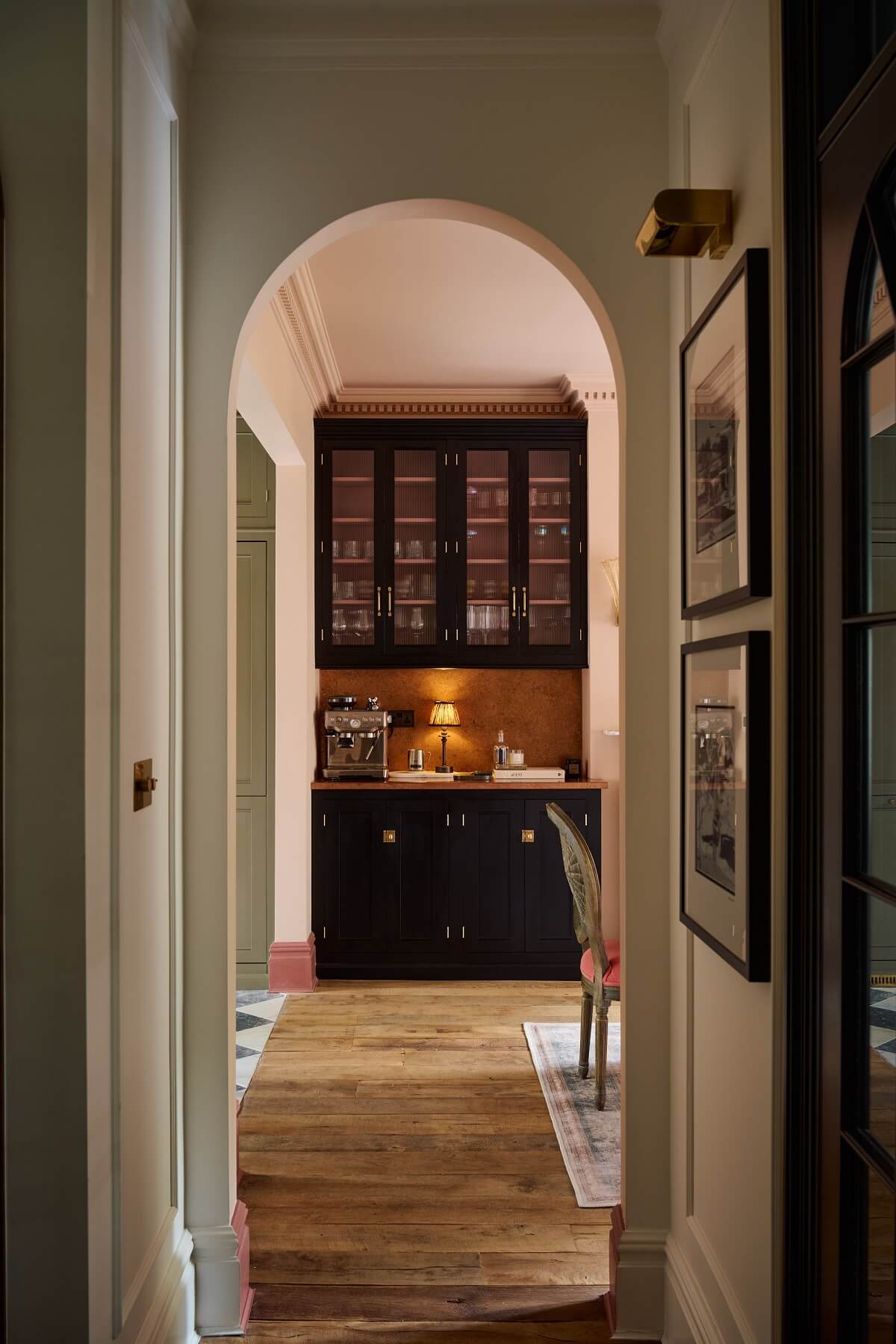 Next to the kitchen lies the dining room. Here the walls and ceiling have also been painted in the same color. Though this time, they opted for a lighter shade: a beautiful soft pink.
Each side of the marble fireplace is fitted with Classic English cabinets to create a home bar. The copper top and backsplash adds a glamorous touch.
I love that they chose ribbed glass cabinets to get a sense of openness, and it also gives you a hint of the colorful pink interior of the cabinets.