An English Cottage with Blue Color Accents
In the Hampstead Garden Suburb near London lies this chaming English cottage. The cottage was built during the Arts and Crafts movement in 1909 and it still showcases the character, original layout, and period features of that time.
The white exterior of the cottage is a far cry from the interiors in this home. The 942 square feet house is packed with color. Especially the color blue is a big favorite of the current owners. It is used as an accent wall, a floor color, and for the exterior doors.
This charming English cottage has three bedrooms, one of them being an attic room, and in the front and the back of the house lies a lovely English garden. What a dream.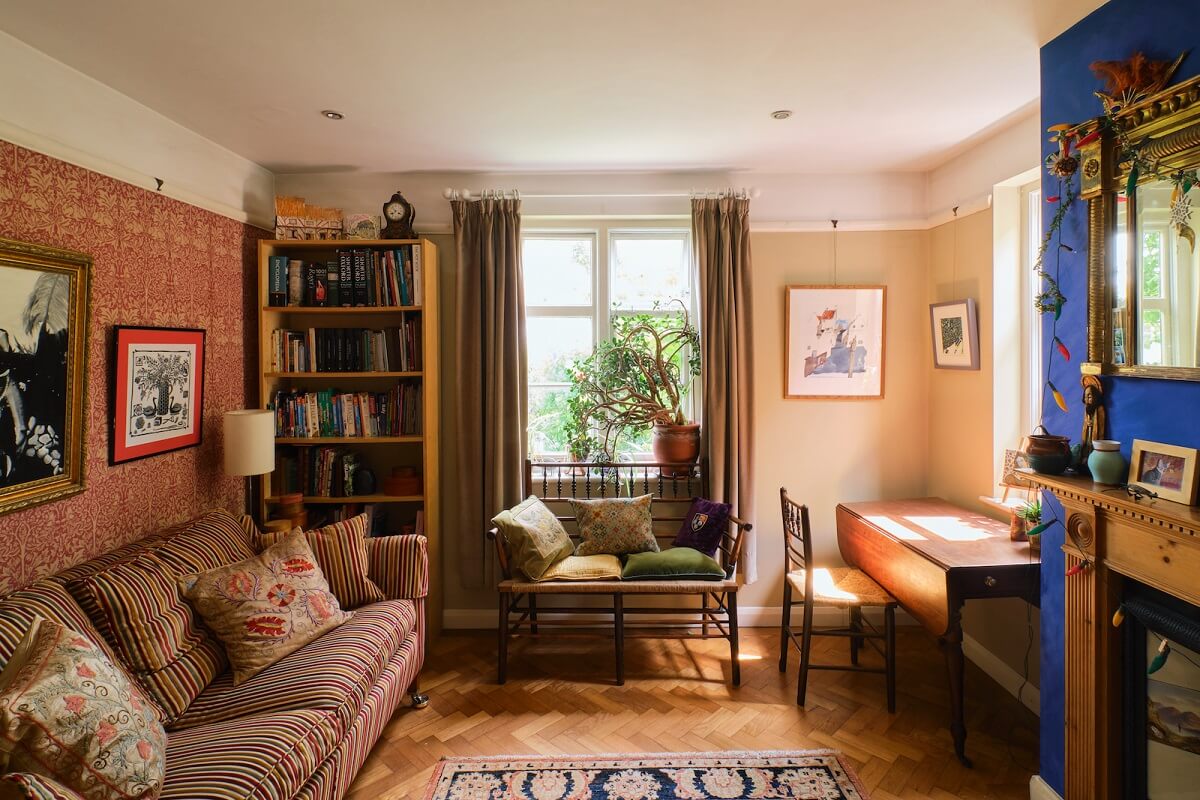 The ground floor has two rooms, a living room and a kitchen. The living room sits at the front of the plan and it showcases three different colors. The main color is a soft taupe shade that is combined with a red wallpaper and a cobalt blue accent wall.
One wall is decorated with this William Morris "Brer Rabbit" wallpaper.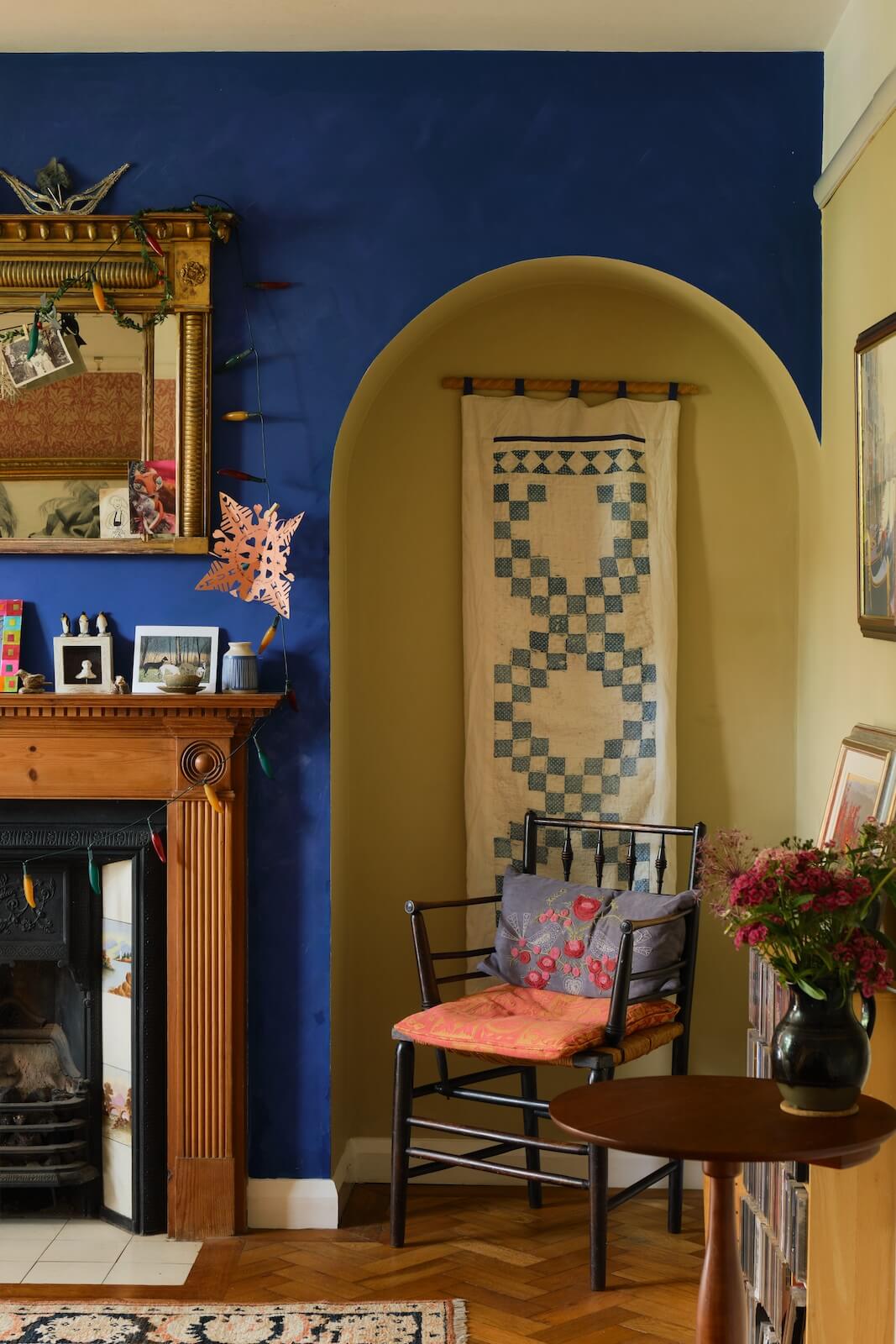 On the other side, the chimney breast is painted in a vibrant cobalt blue shade.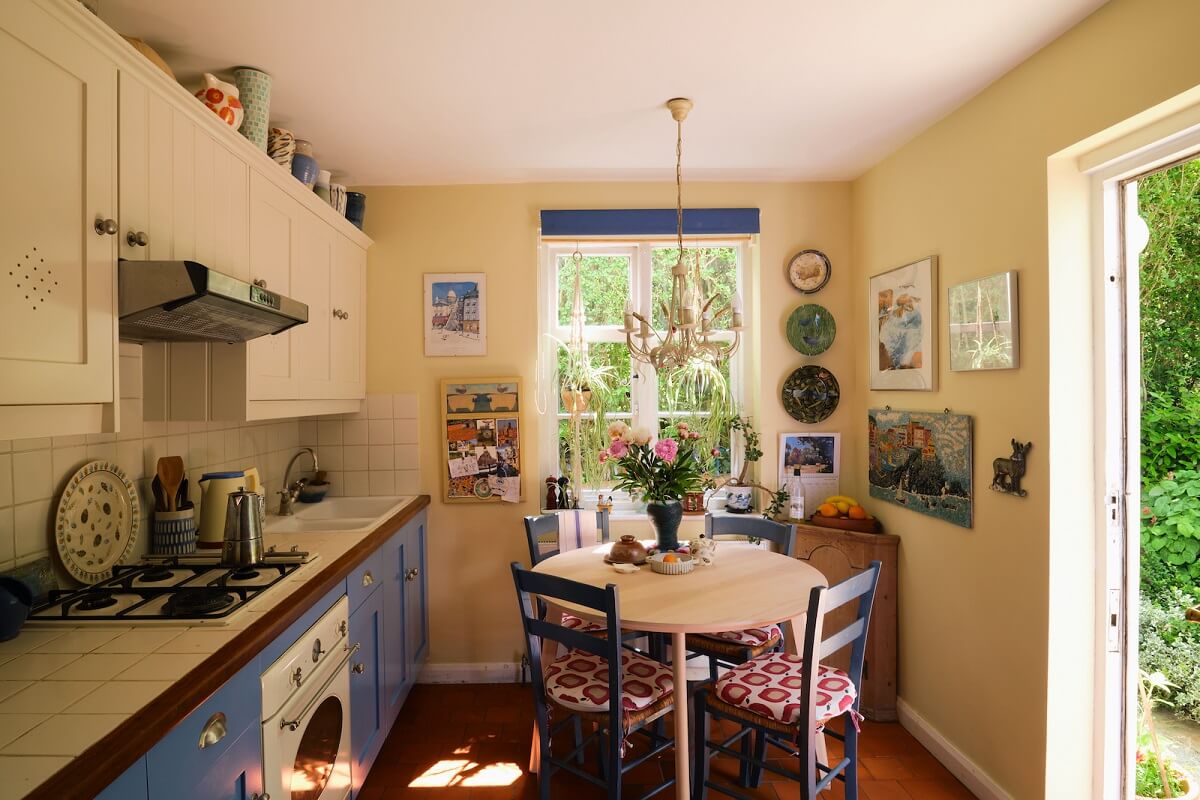 At the back of the house is a country kitchen with access to the garden. The cream and blue cabinets are from the 'Artisan' range by John Lewis of Hungerford and they are topped with a tiled worksurface.
On the floor lie robust Welsh quarry tiles with adds character and warmth to the space.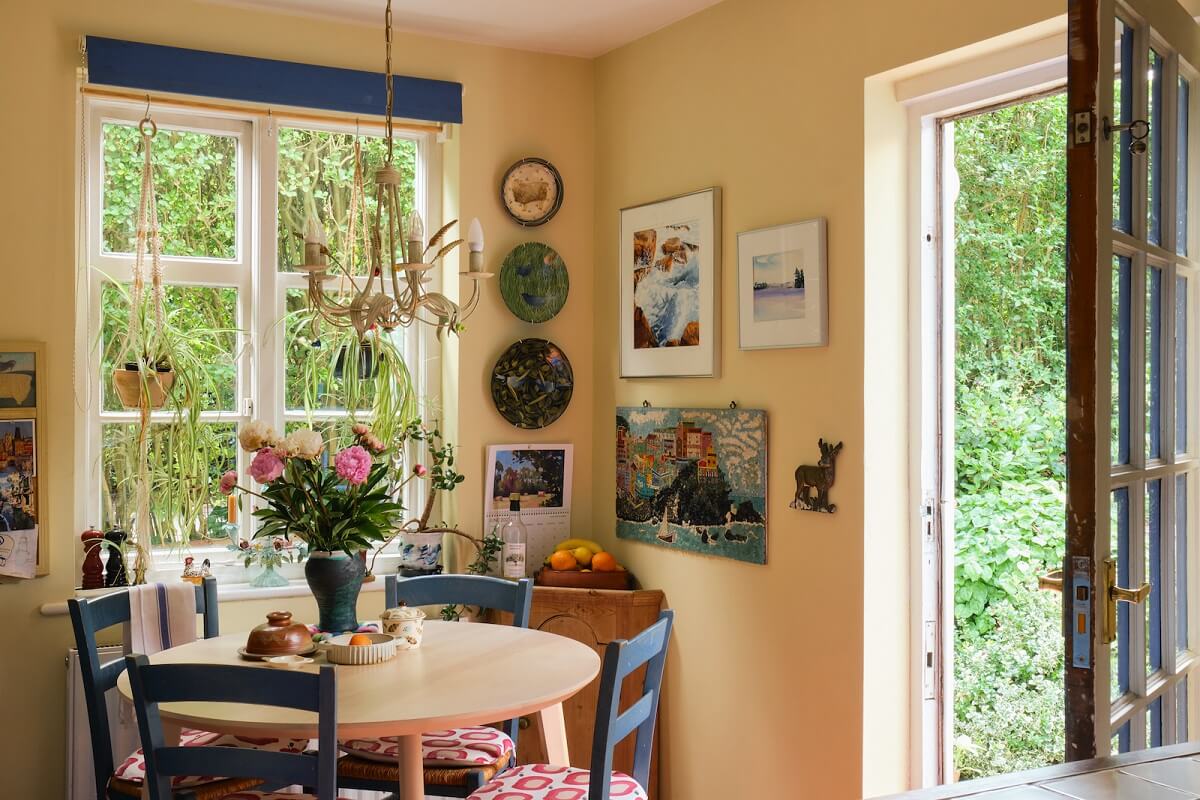 A small round dining table with blue chairs sits in front of the window which looks out over the lush green garden.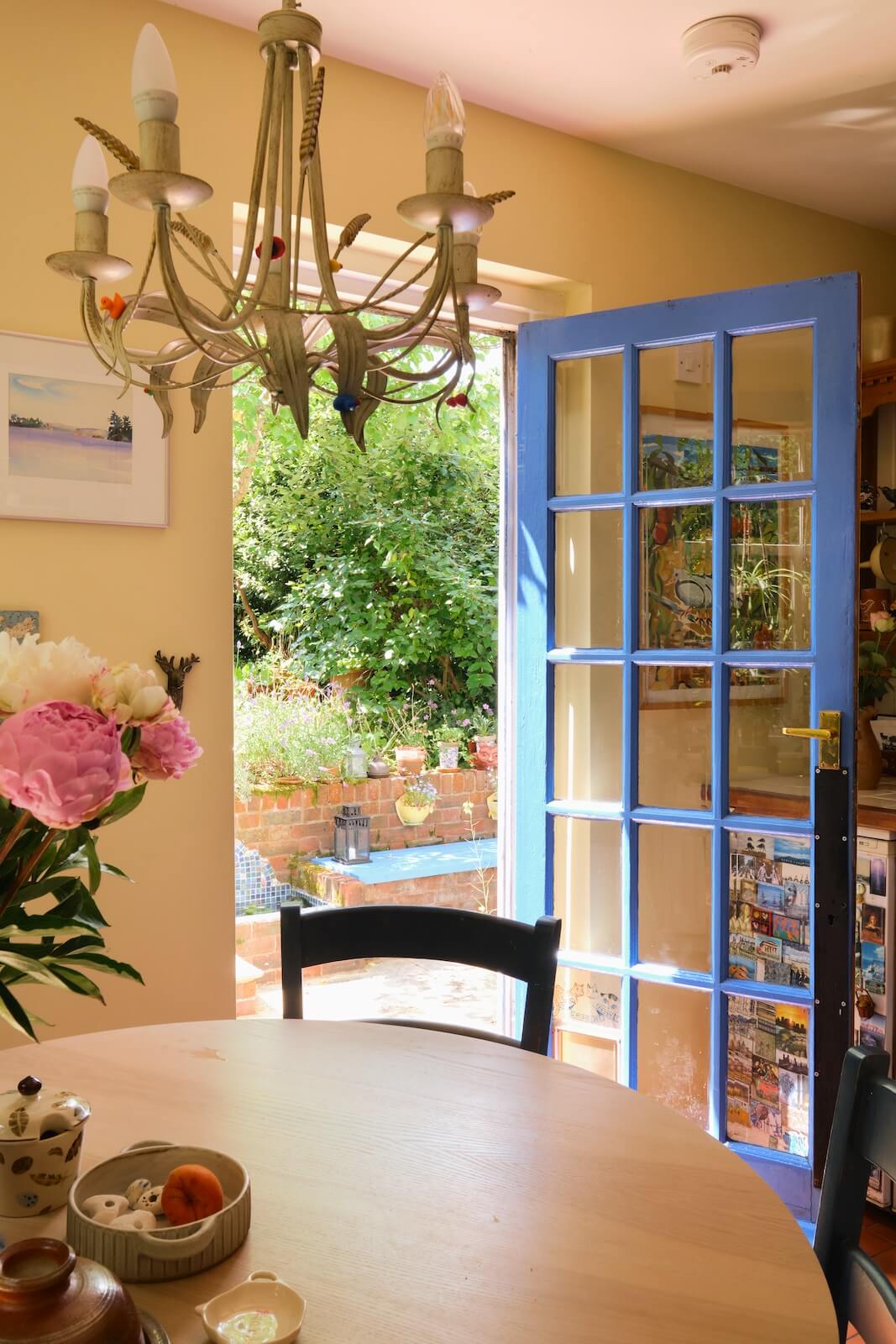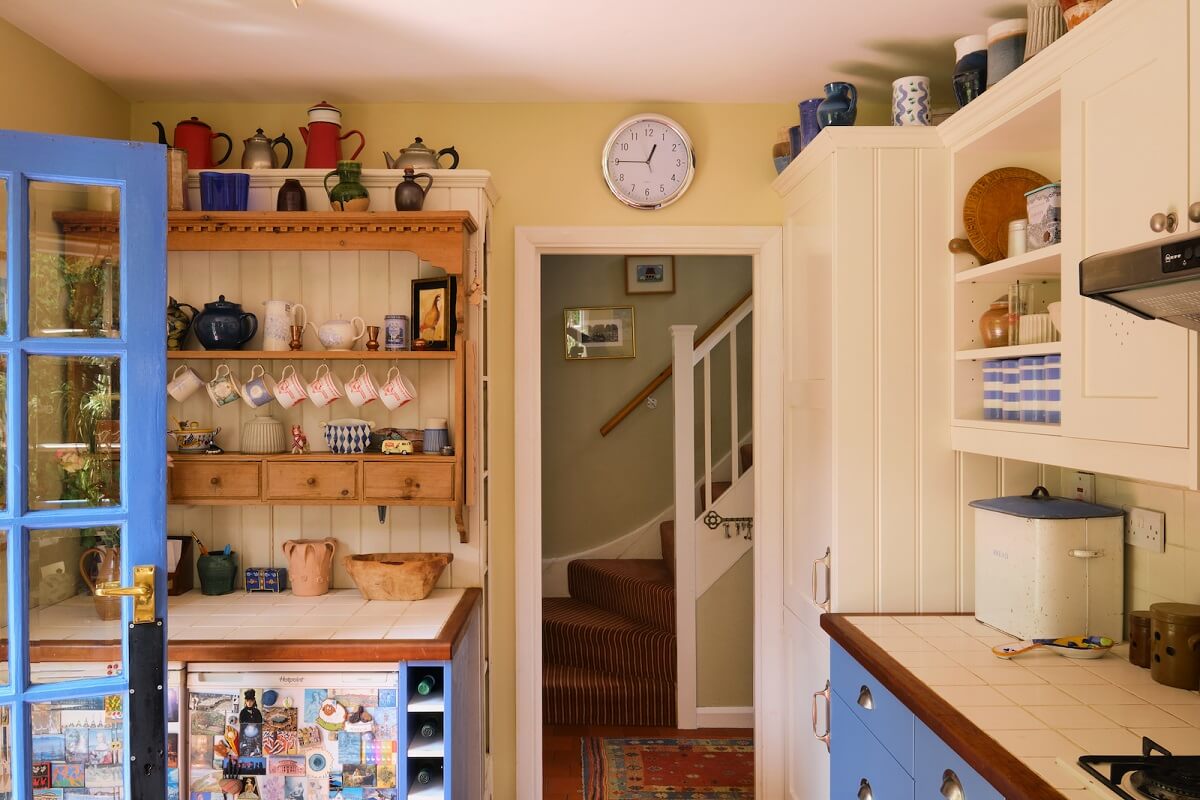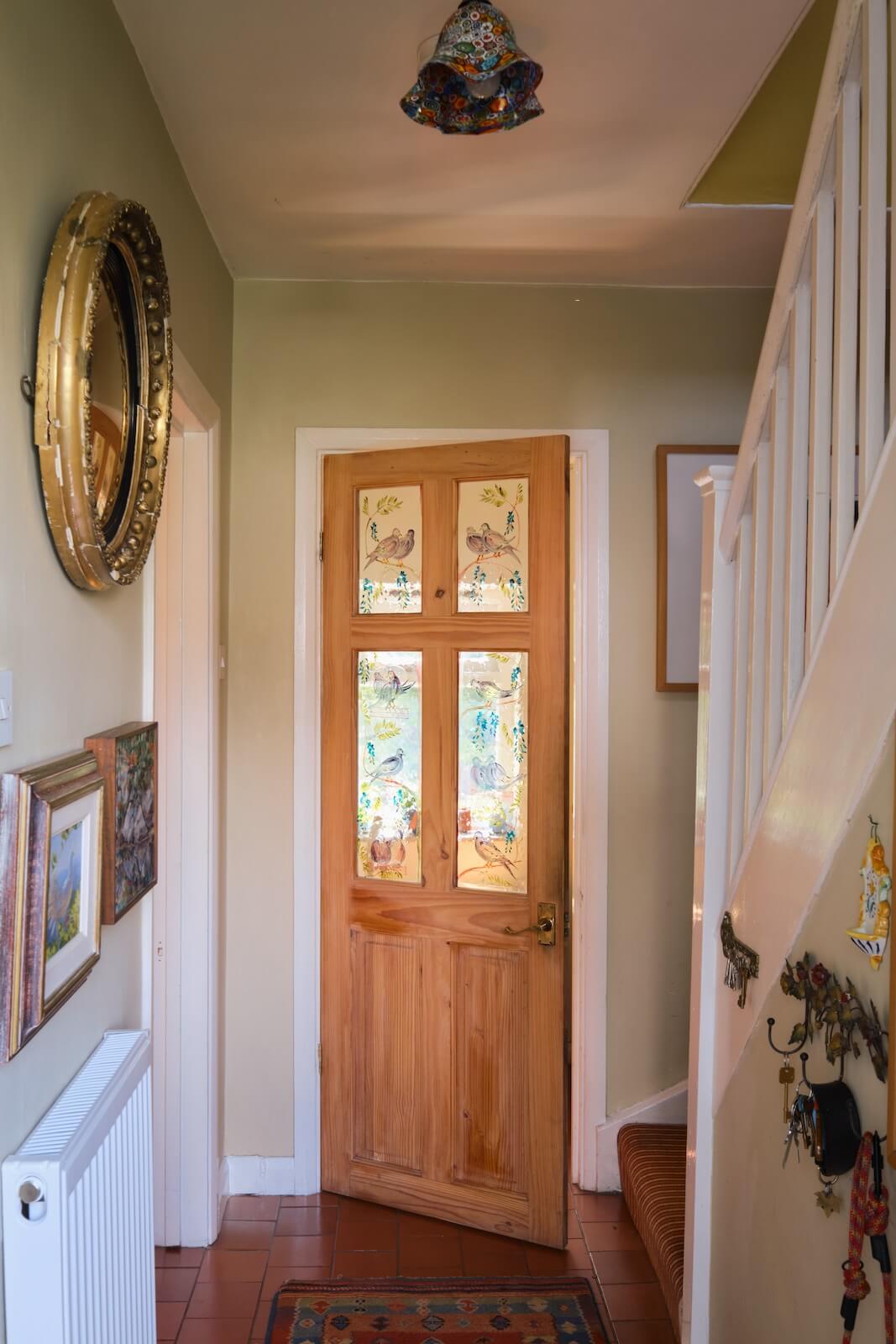 The utility room can be accessed thorugh this hand-painted glazed door with doves clutching vines. The painting is a reference to the name of the house which is "Dove Cottage".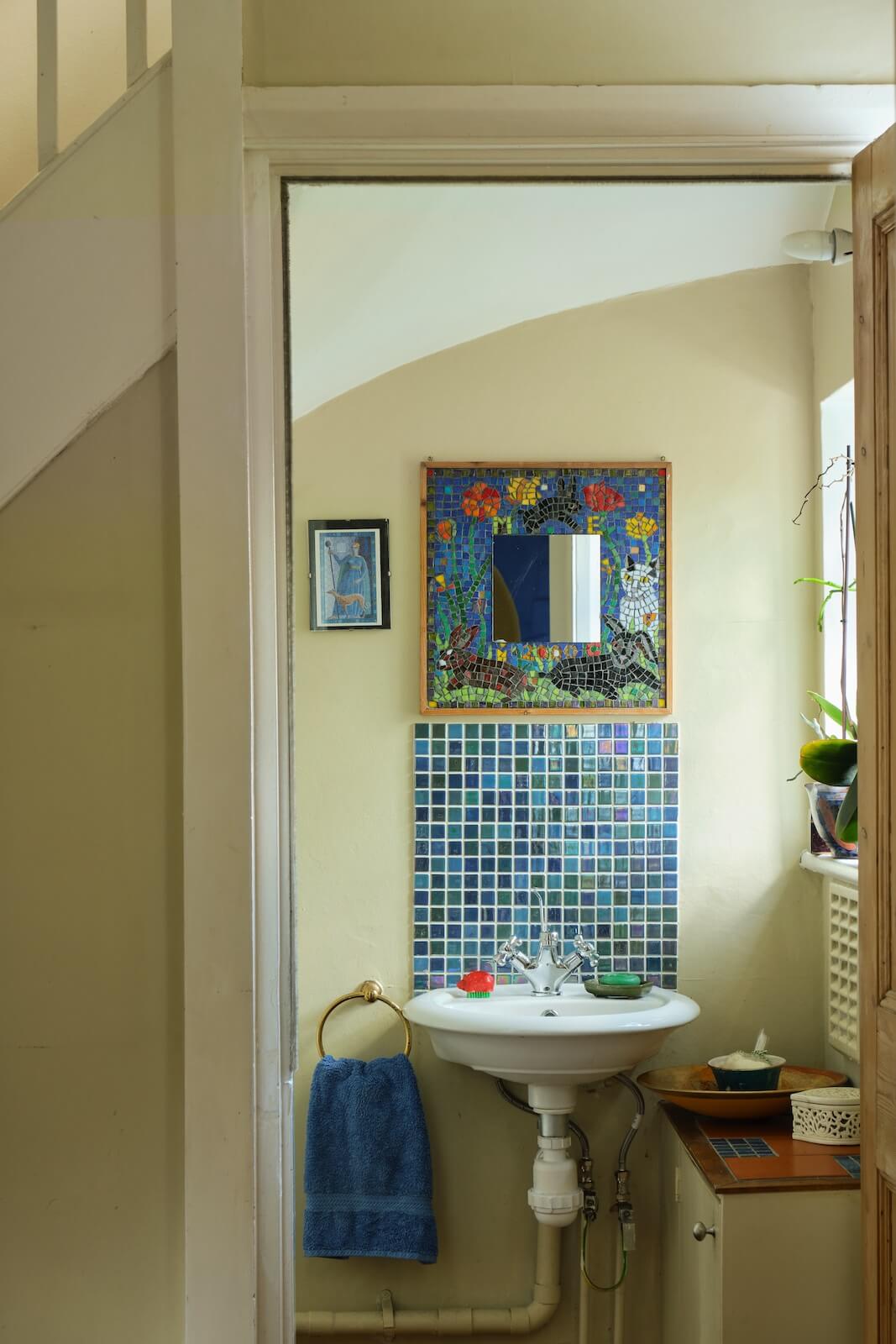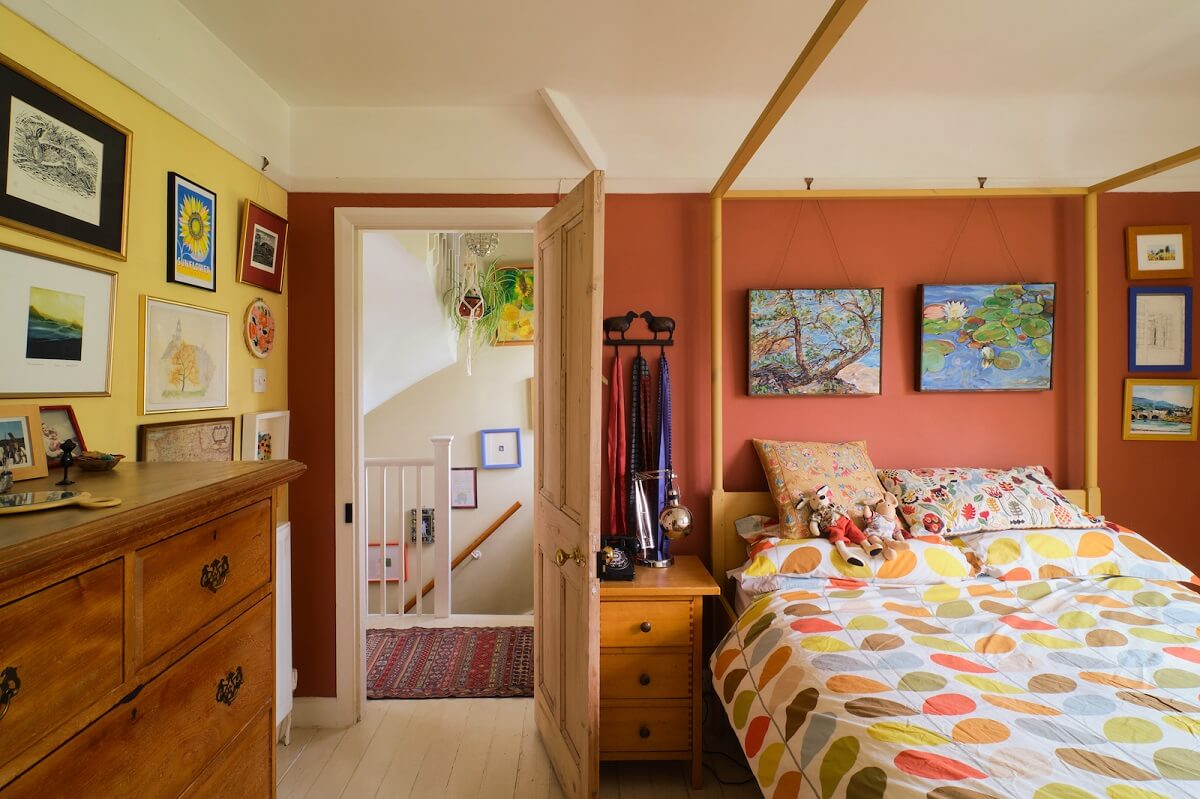 On the first floor are two bedrooms. The master bedroom is painted in a combination of warm yellow and earth tones. On the floor lie white washed wooden floorboards.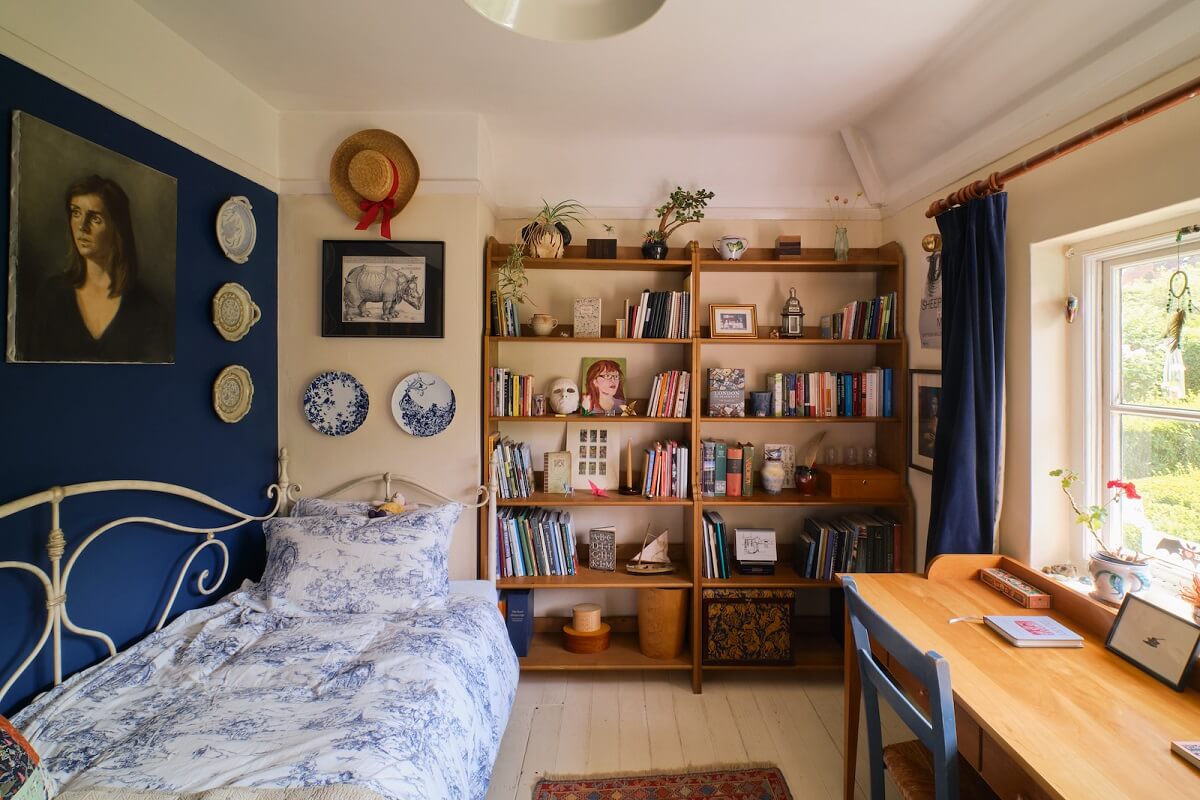 The second bedroom has a feature wall painted in Prussian blue.
The bedroom is painted in a warm terracotta shade which is combined with blue tiles and wooden paneling.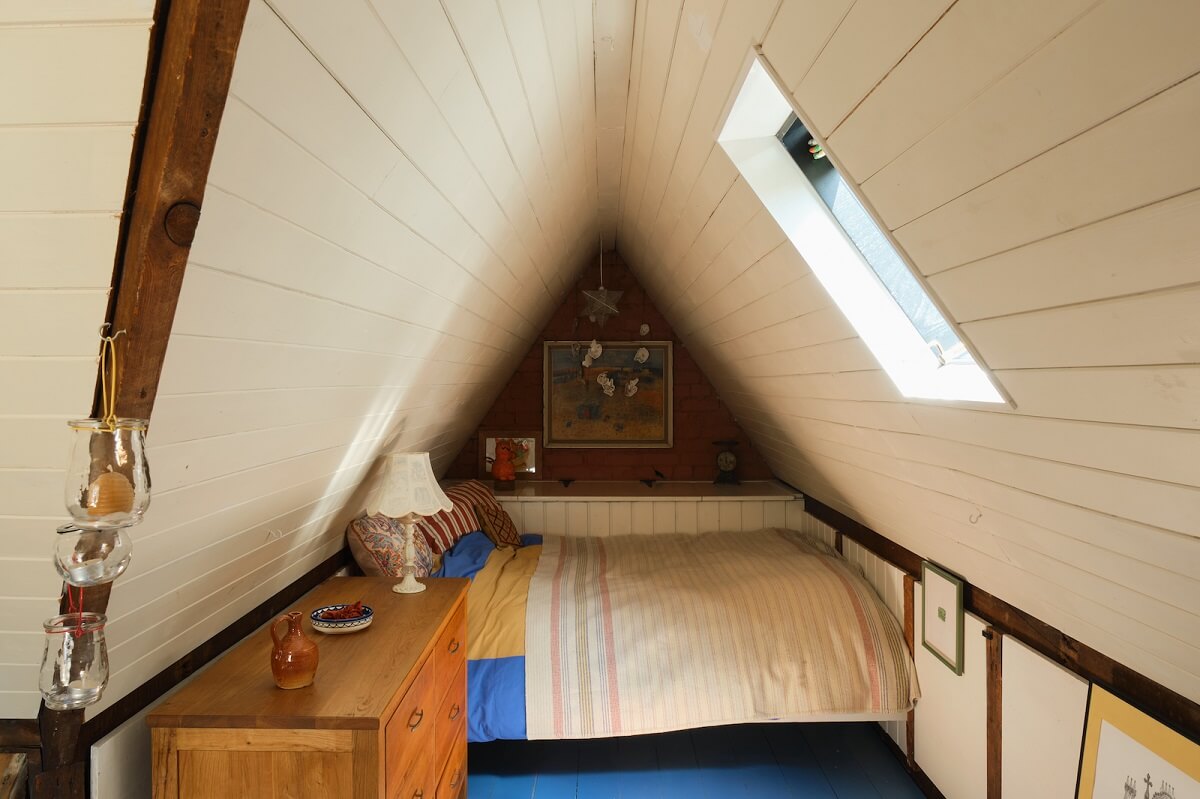 The top floor is home to a third bedroom. The narrow room with slanted ceilings is just big enough for a bed. Here, you also see a blue color accent with blue painted floorboards.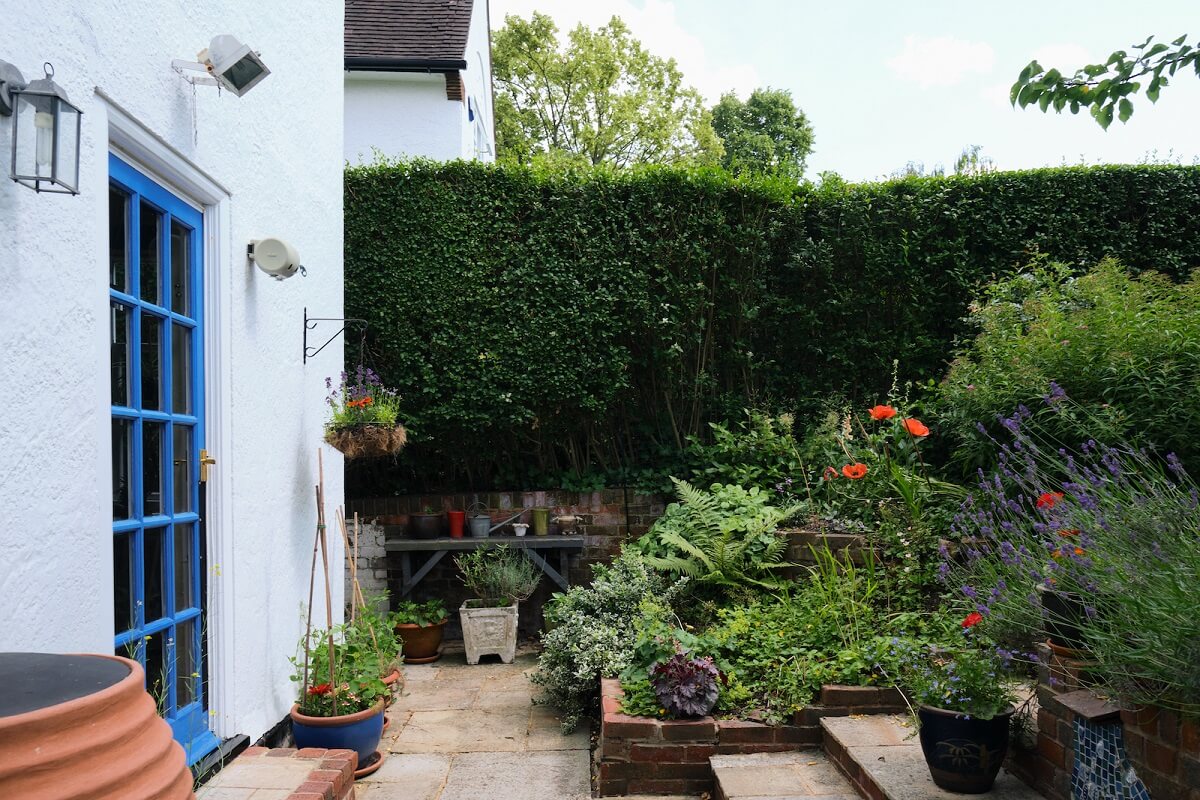 To the rear, well-established cottage garden perennials and herbs border a narrow brick path leading to a seating area at the rear and a shed with power. At the rear of the house, a charming limestone patio has a built-in bench and a small pond. There is an abundance of productive fruit trees in the rear garden, and two rose arbours over the path leading to the rear gate.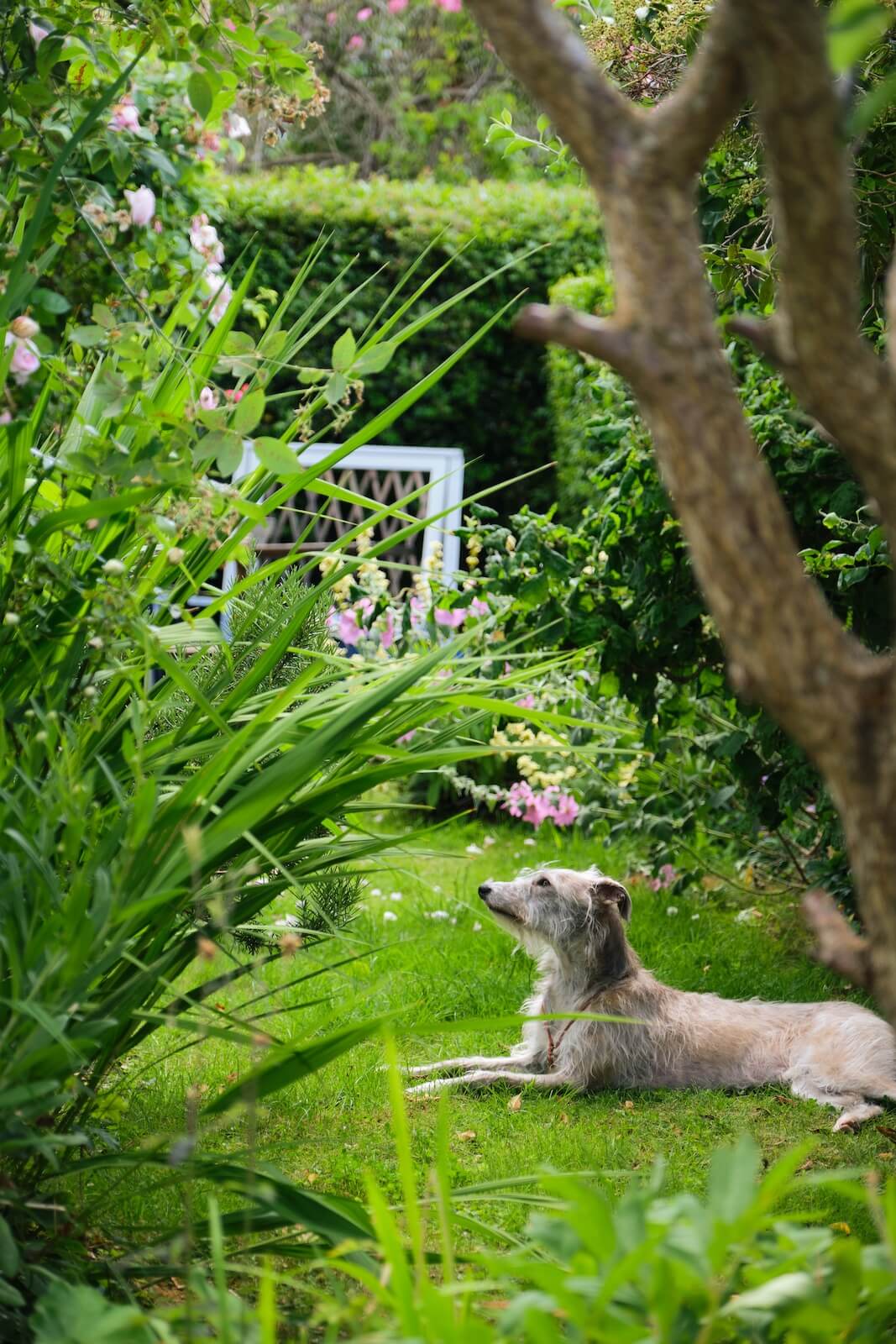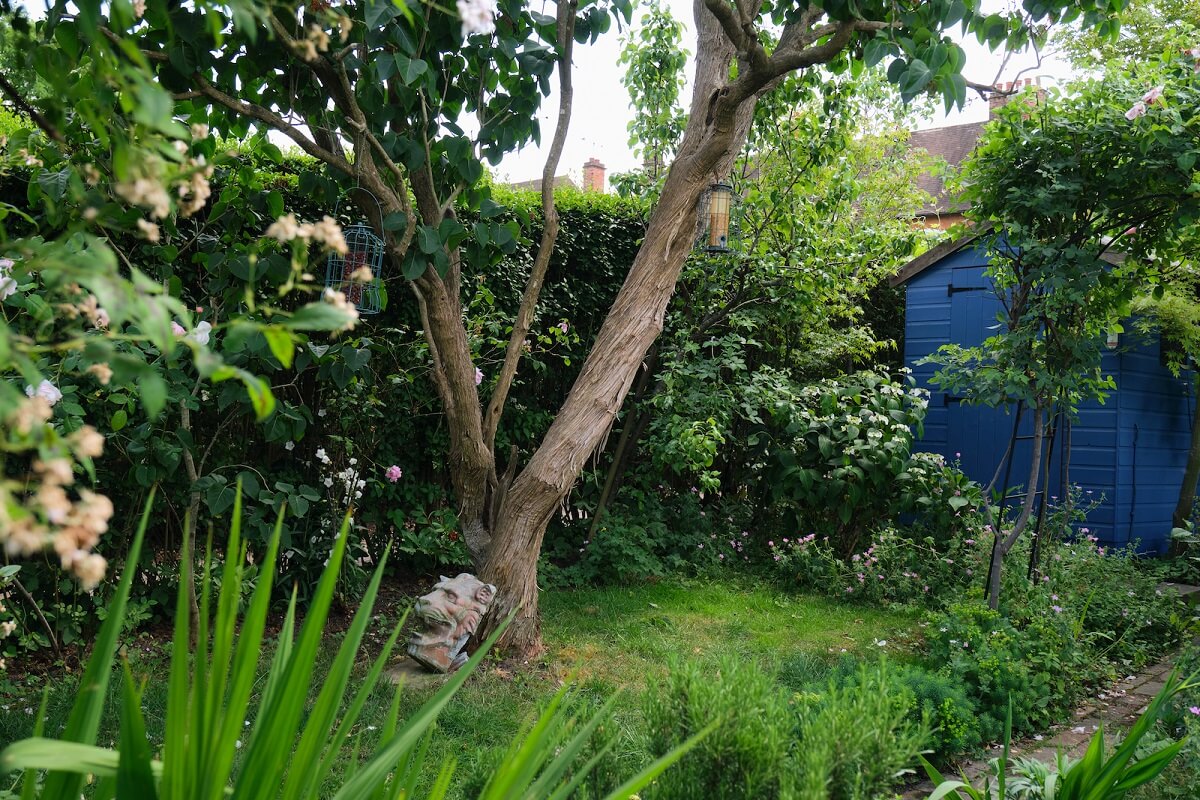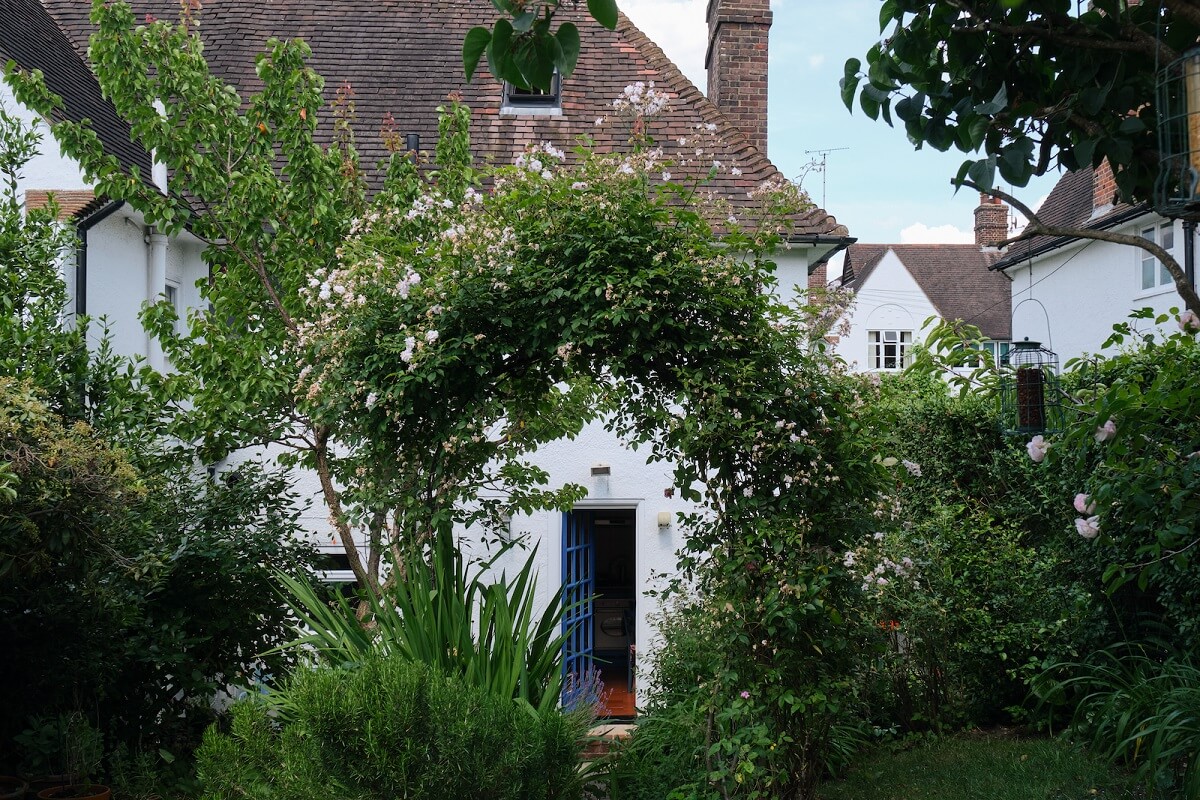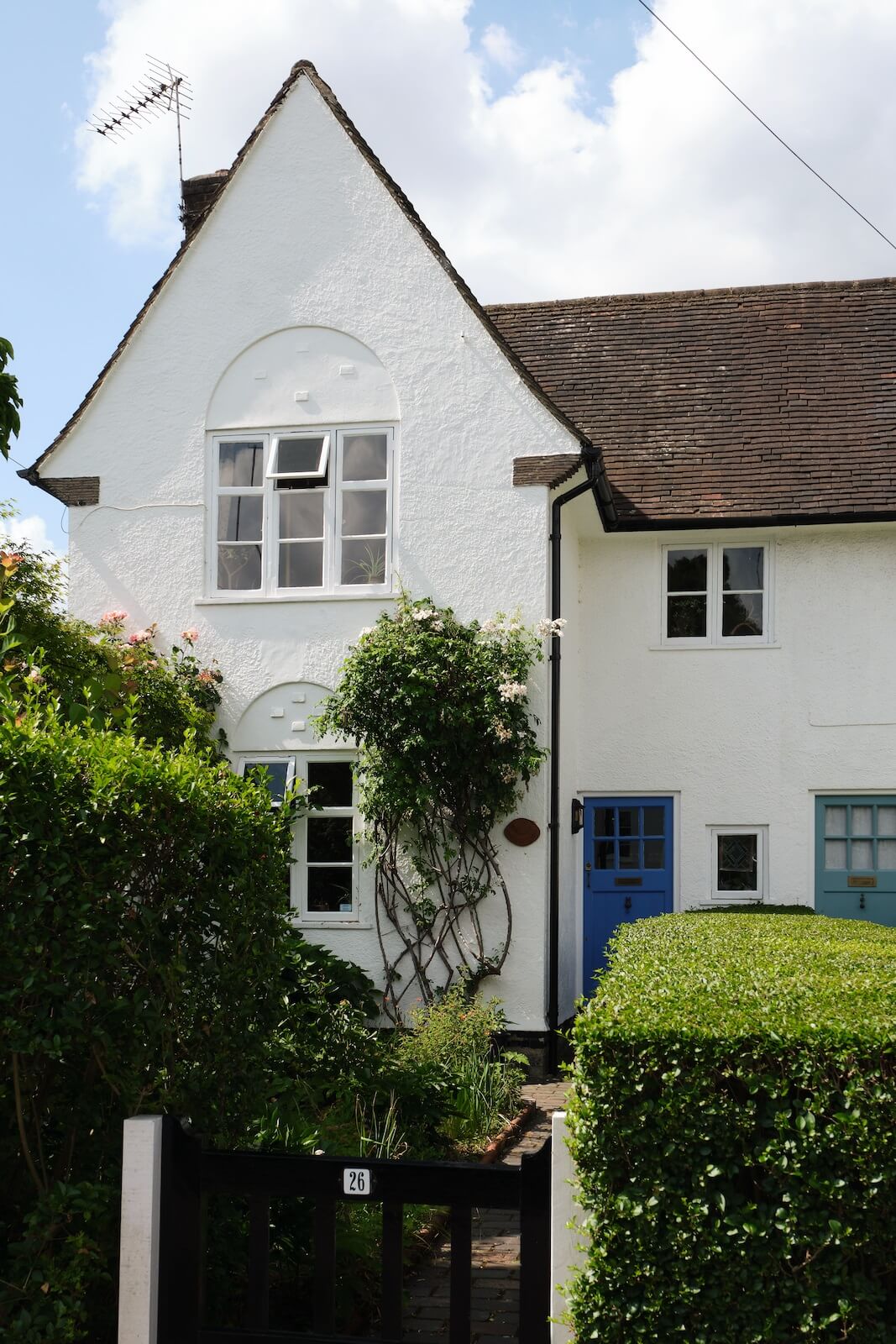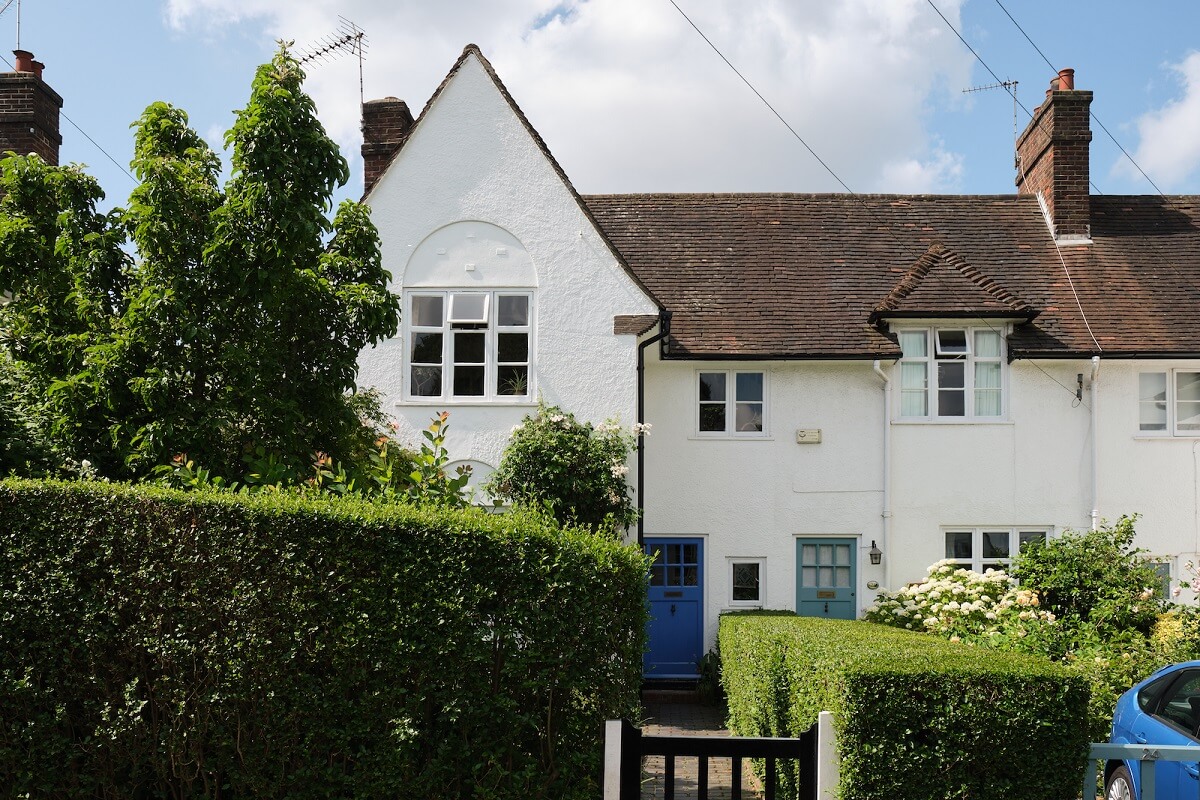 This charming English cottage is for sale at Inigo.