Bold Colors and Historic Details in a Victorian Apartment
In a beautiful Victorian building in Upper Clapton in London lies a two-bedroom apartment filled with color and historical elements. Behind the decorative façade with detailed brickwork and stucco, you will find an inviting home that everyone who loves color and eclectic design will love.
The apartment features amazing historical details such as stained glass windows, tiled fireplaces, and large bay windows. The bold color choices in the rooms accentuate these historical elements.
Every room has its own color scheme, from deep red in the living room to green in the kitchen and blue in the bathroom. If you need color inspiration for your home, you should look at this home tour.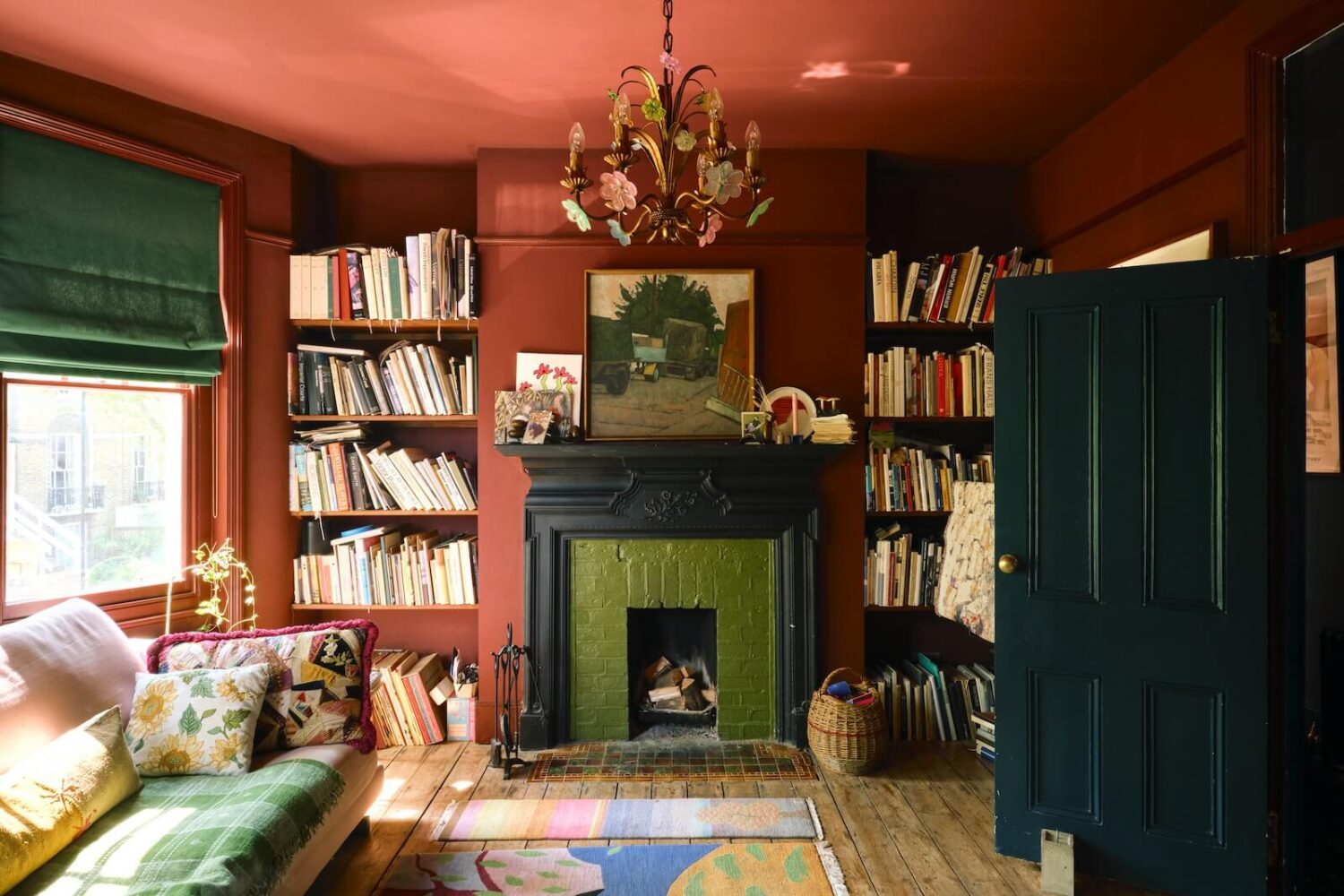 The sitting room is defined by a huge bay window that lets in plenty of natural light. On the floor lies a beautiful wooden floor that adds character and a natural element to the room.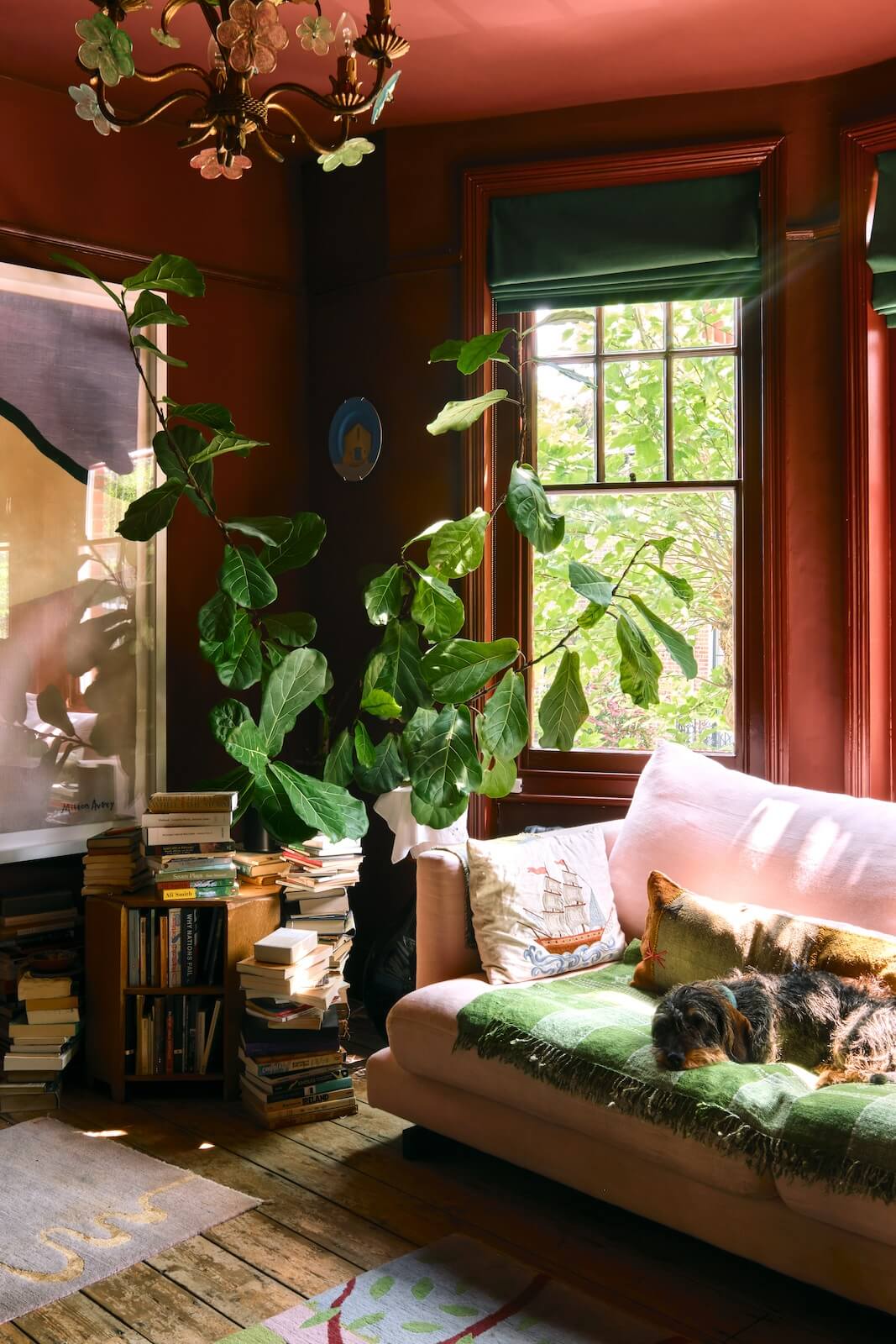 The living room features an original fireplace with green-painted brickwork that matches the original tiles on the floor.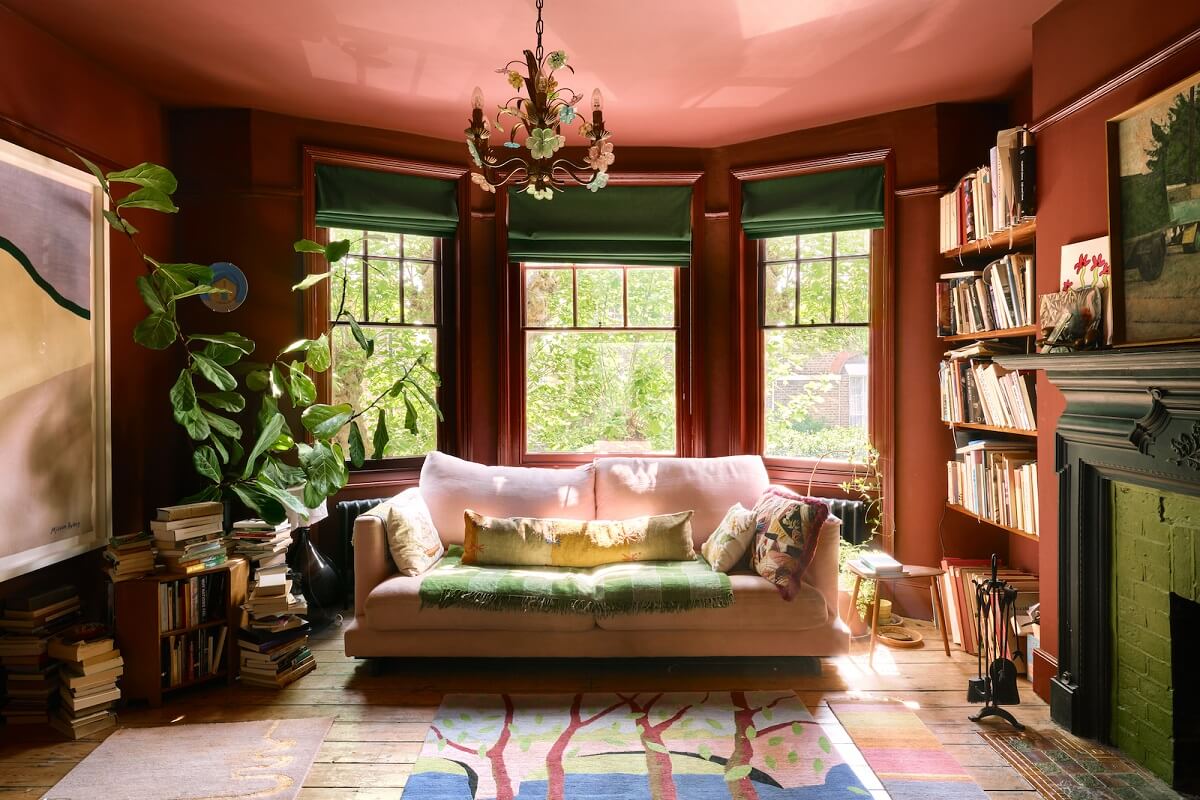 The walls in this room are painted in the beautiful warm 'Deep Reddish Brown' from the Farrow & Ball Archive Collection. A lighter shade is added to the ceiling to make the room feel higher.
On either side of the fireplace, they added bespoke bookshelves made of walnut that look similar to the paint on the walls.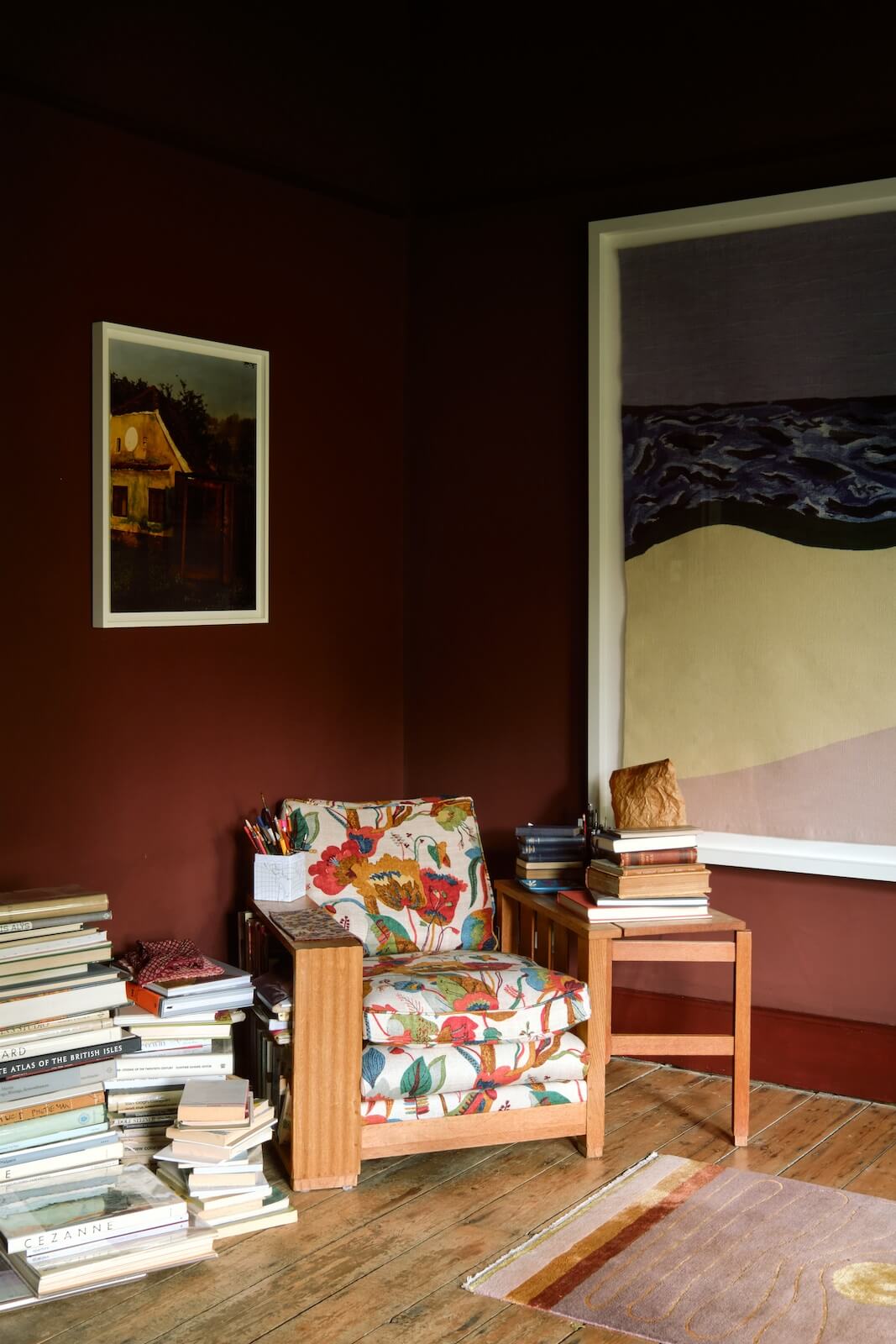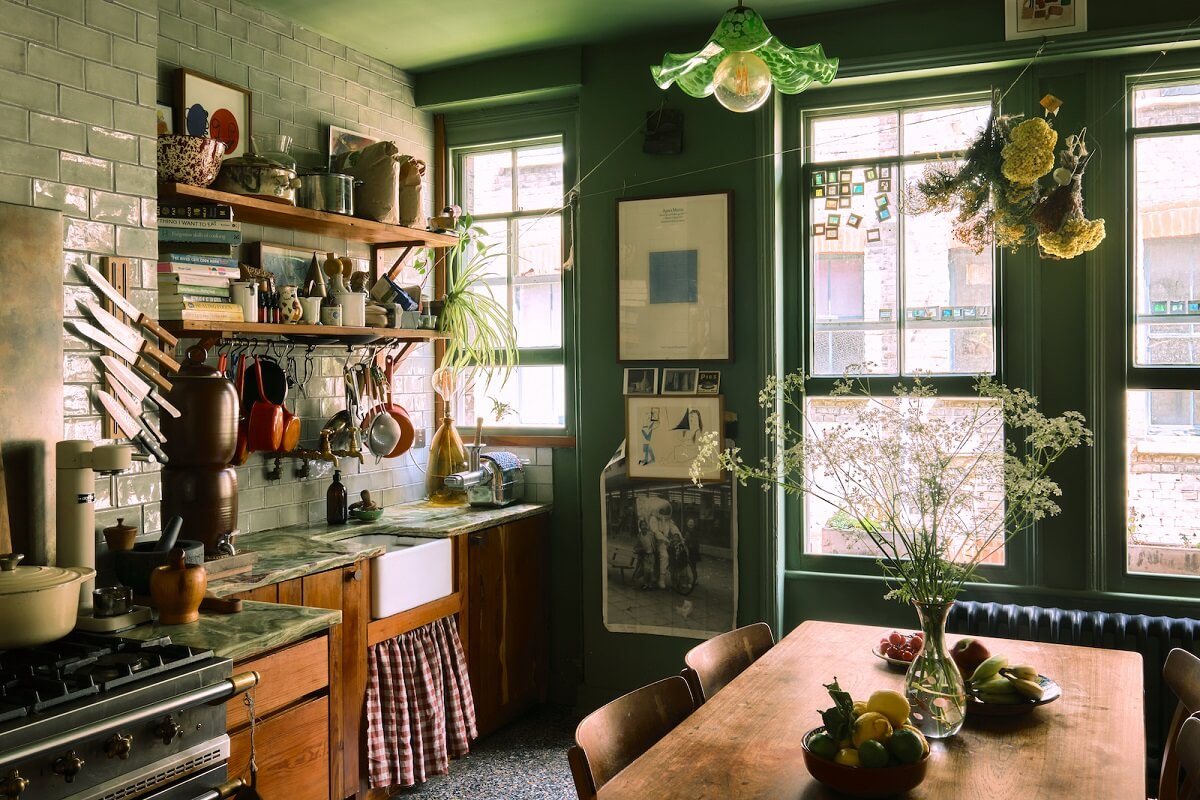 The kitchen is the heart of the home, with green walls and ceiling and a large dining table that sits in the center of the room.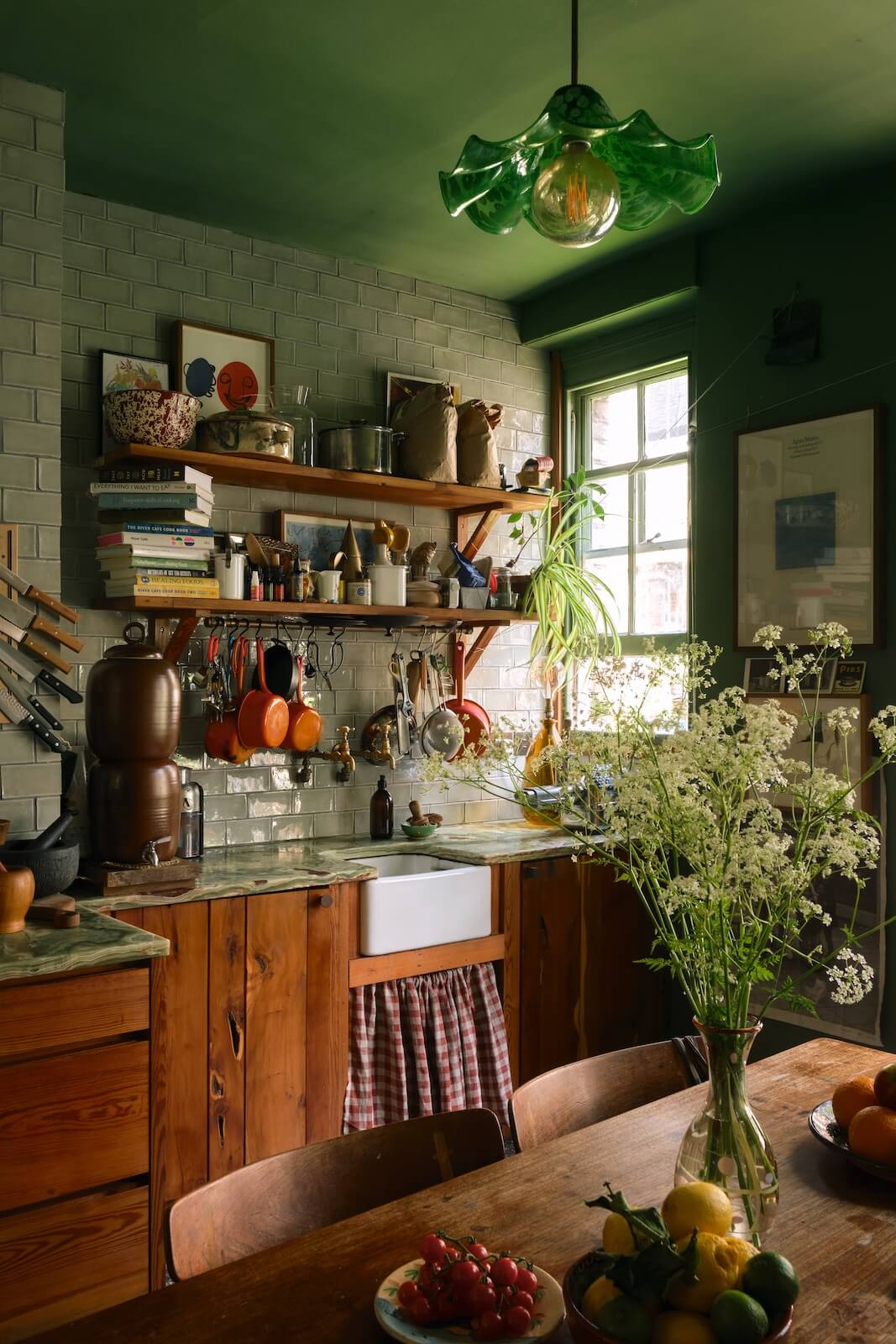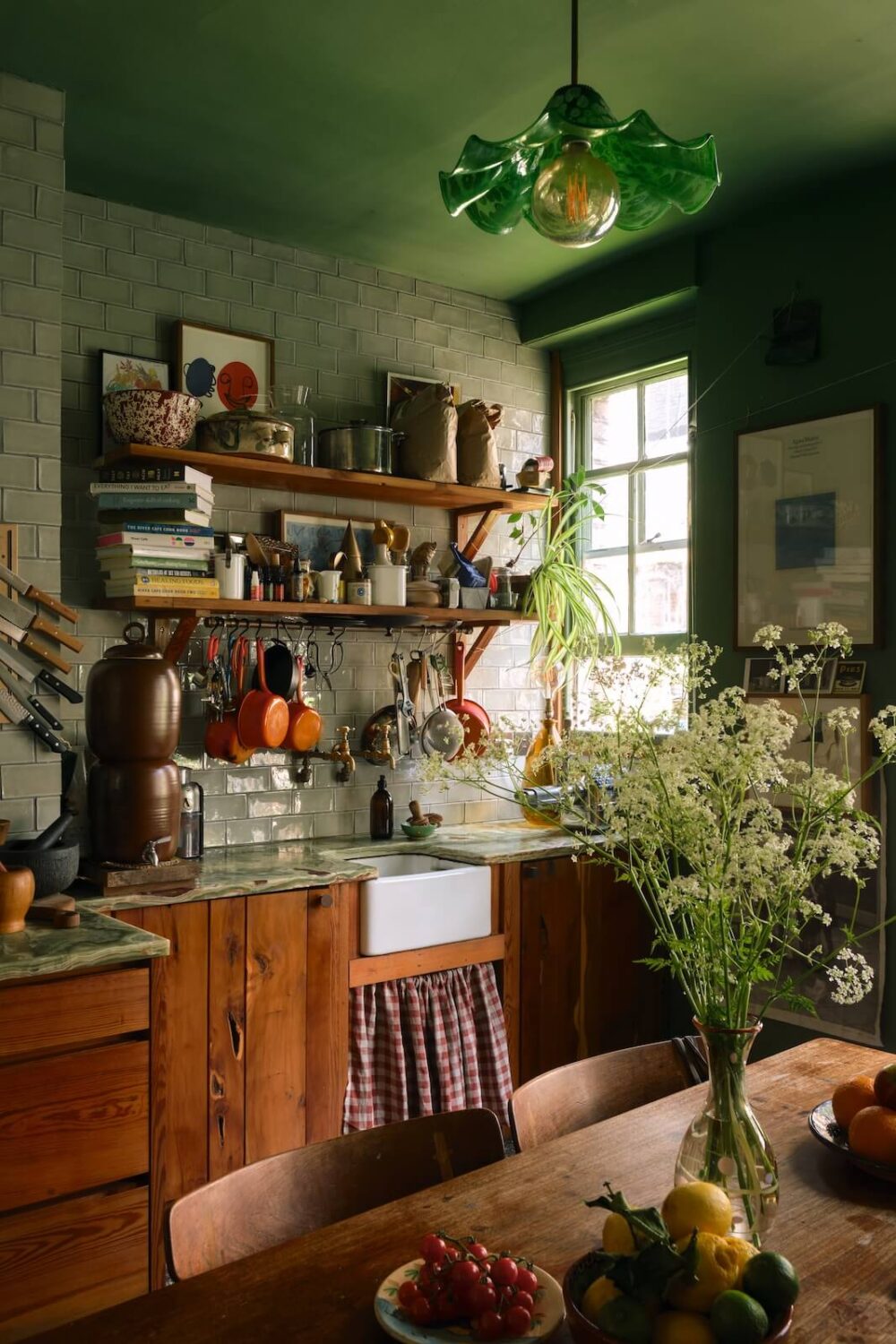 The kitchen is so cozy, with open shelves displaying books, pots, and pans and plenty of artwork on the walls.
The kitchen cabinets are made from reclaimed pitch pine and yew imported from Ireland and they are topped by a hardy green onyx marble.
One wall is completely tiled with glossy pale green tiles.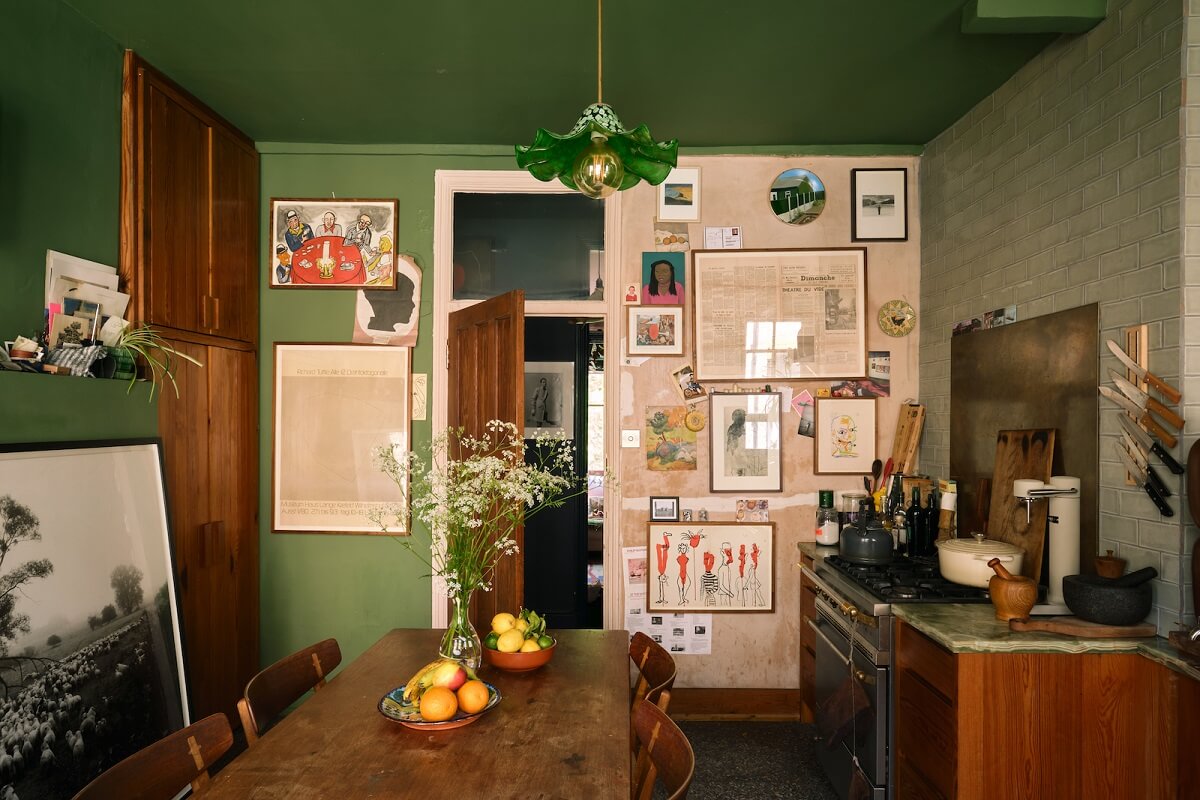 There is plenty of storage space with built-in cabinets that are made of the same material as the kitchen cabinets.
The long central corridor connects all the rooms. The hallway has terrazzo floor tiles and the walls are painted in a moody deep blue color.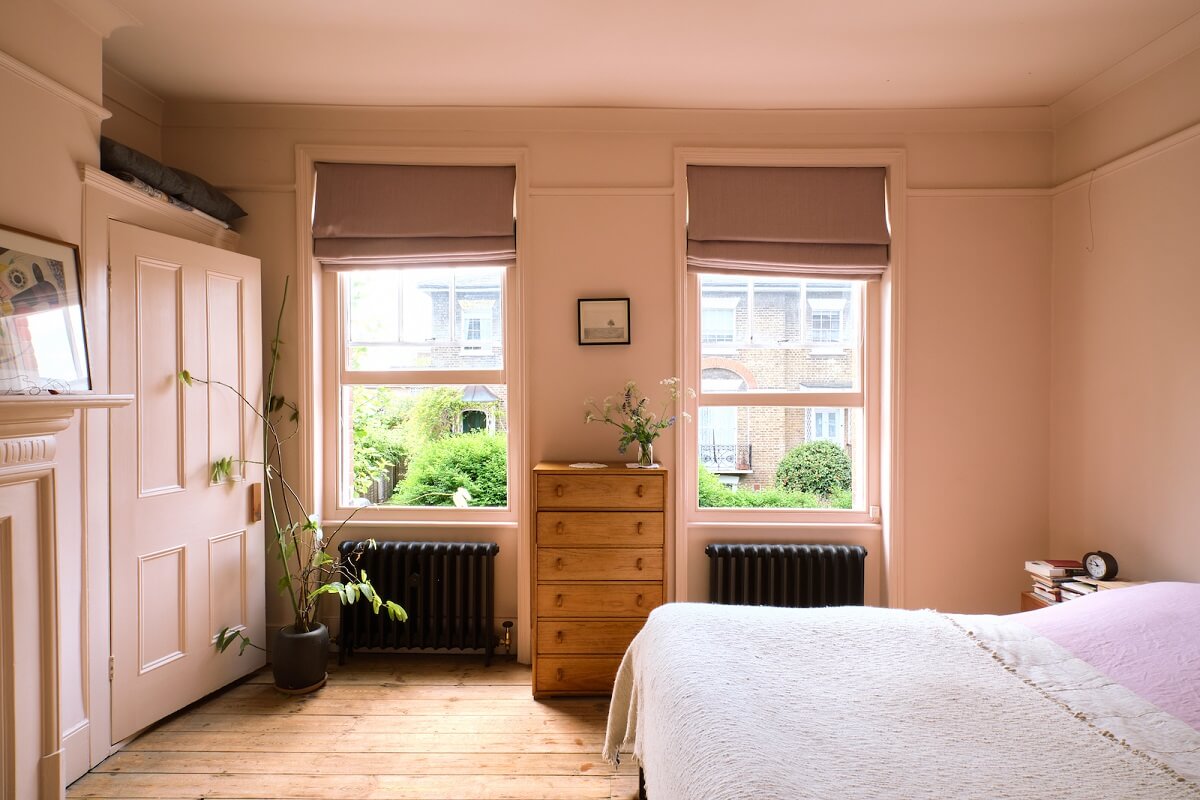 The master bedroom has two large sash windows that let in plenty of natural light. The walls and fireplace are painted in 'Pink Ground' by Farrow & Ball.
The recently renovated bathroom has beautiful stained glass windows that let in colorful light into the room. The bathroom has a freestanding clawfoot bath and a walk-in shower.
The blue hexagon floor tiles add a nice color accent to the room.
The walls' off-white tiles are hand cut and laid in a herringbone pattern. They add a nice texture to the bathroom.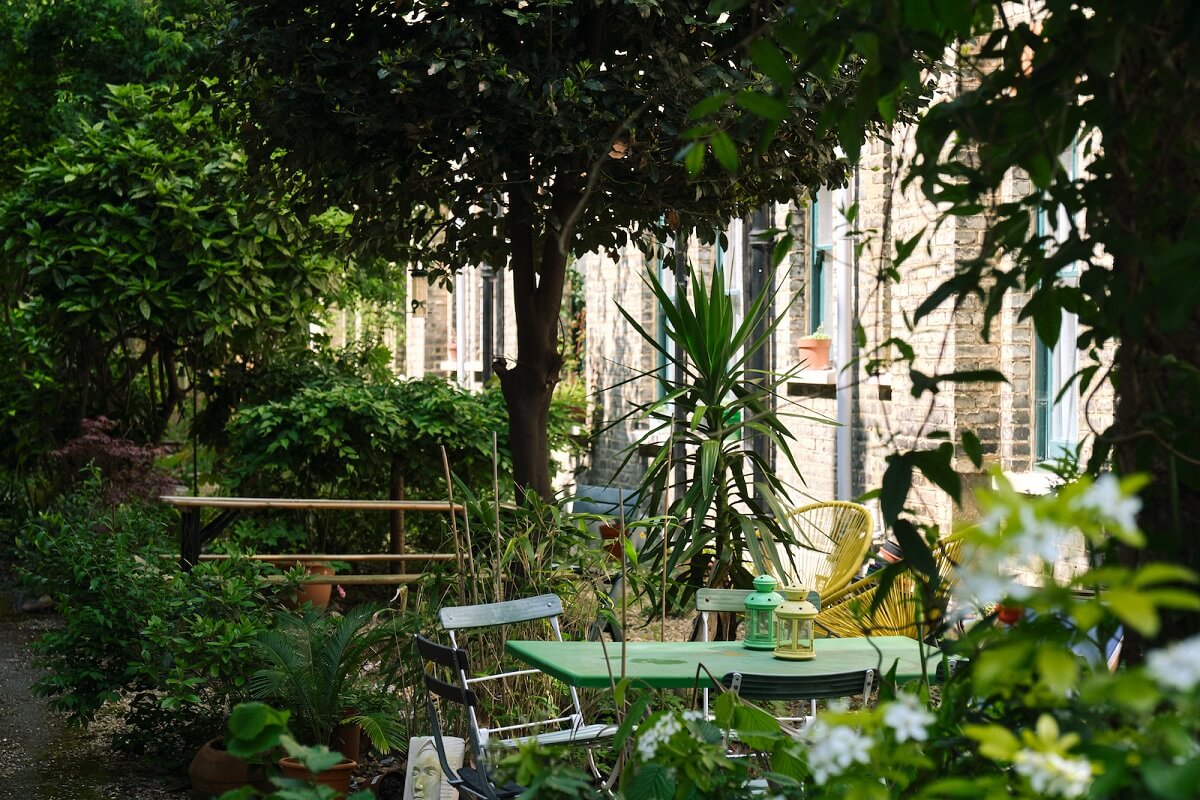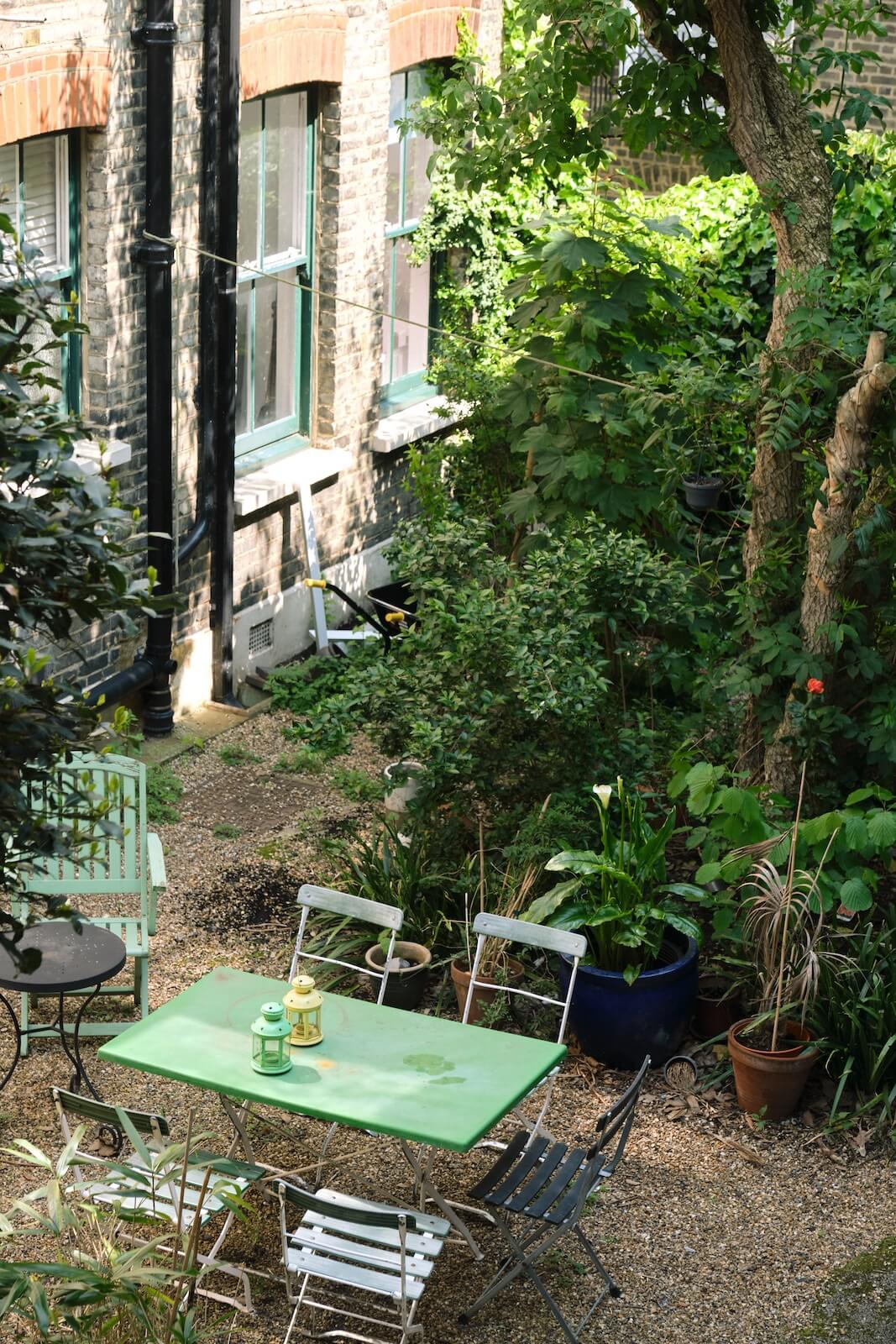 This Victorian apartment in London is currently for sale at Inigo