A Blend Of British and Californian Style In A London Townhouse
When a Californian couple moved to London they had dfficulties finding a home. A lot of period homes in London are narrow and dark and they were searching for a teeny tiny bit of Californian light.
In Notting Hill they found this 19th century townhouse. The home was completely stripped, and even though it is not a very large home, it felt spacious and light.
To help decorate this Notting Hill townhouse, they asked Lucy and Josh Barlow (of Barlow & Barlow). The task was to bring back some historic charm and create an interior where English and Californian style are combined.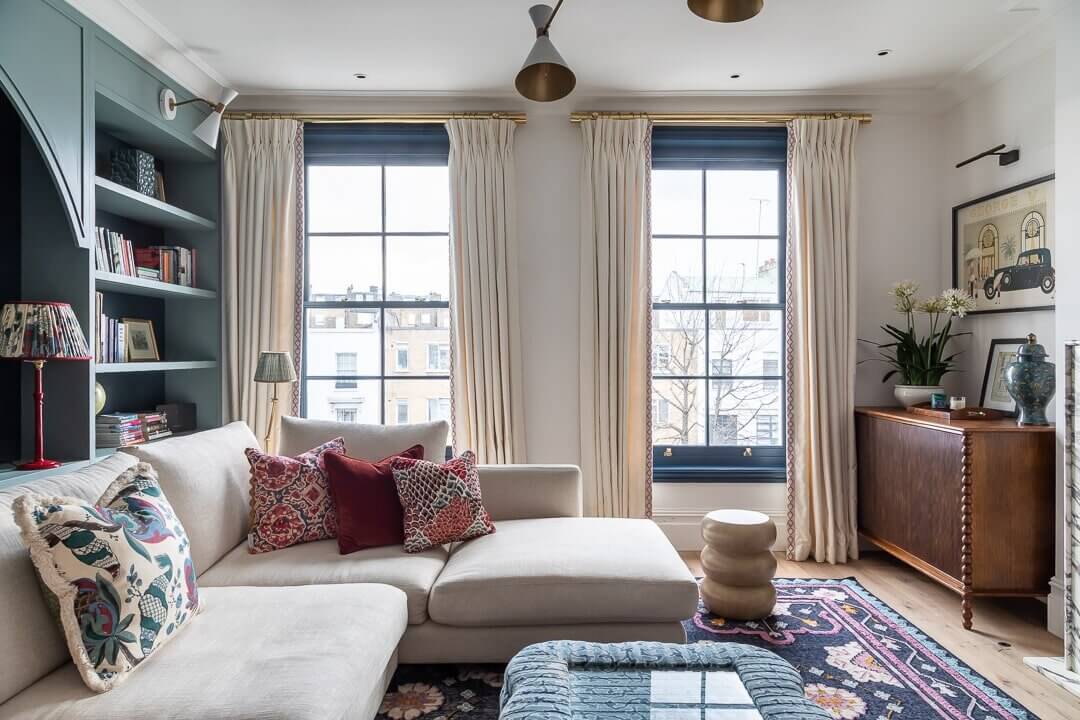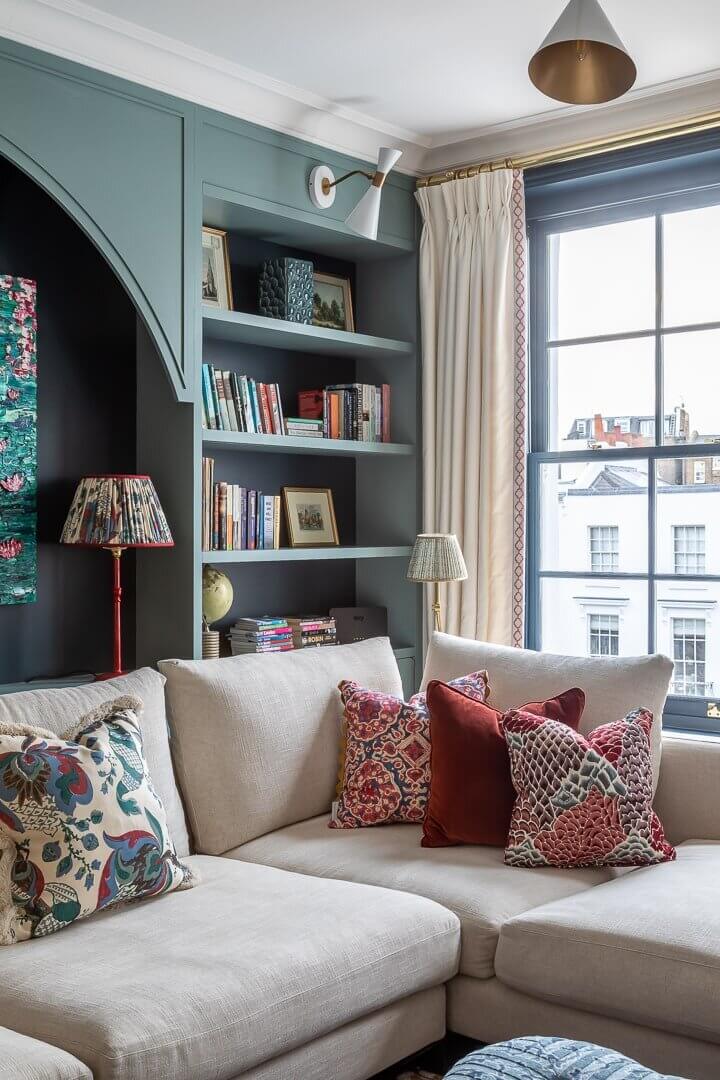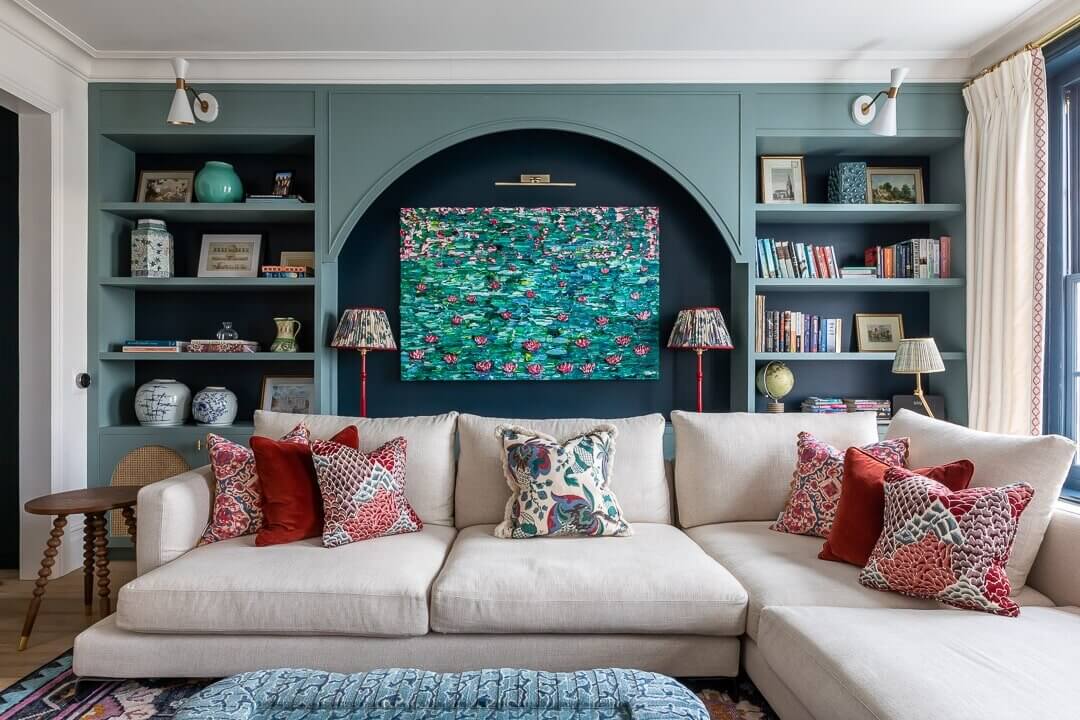 Though the couple prefered to decorate their home with neutral colors, there are actually major color touches in this home. In the living room the feature wall/built in bookcase behind the sofa is painted in a blue/grey hue.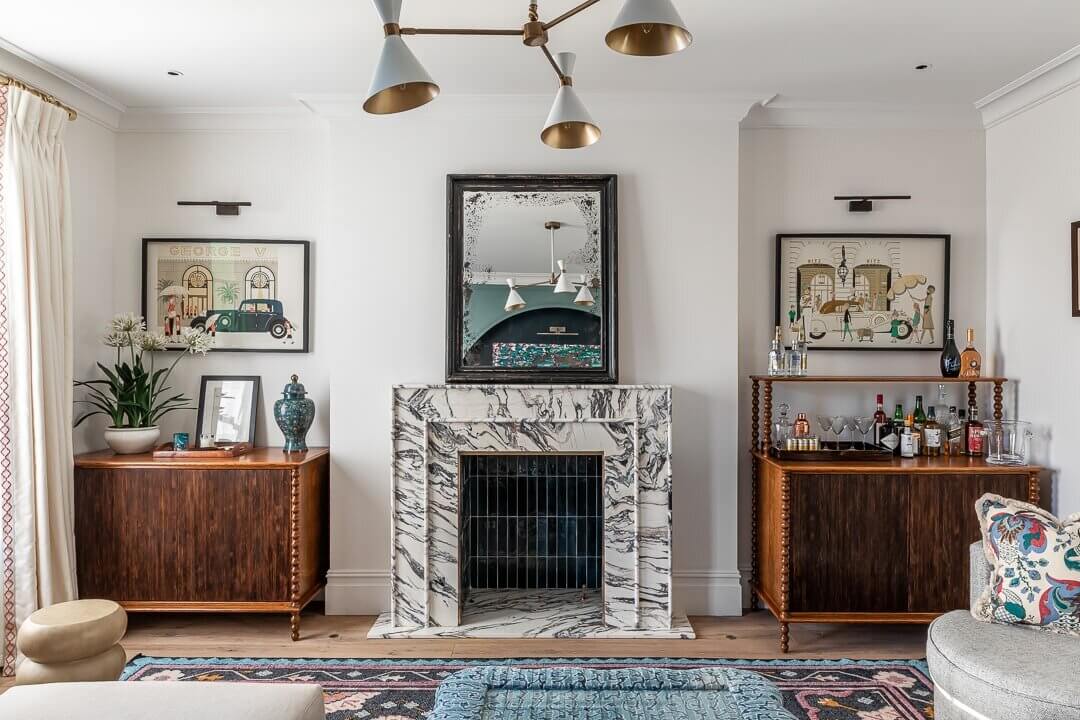 The window trimmings were painted in navy blue to add even more color details.
The kitchen isn't large, but it does has everything they wanted. A kitchen island with bar seat, a dining nook ánd a pantry. In order to make this kitchen not feel extremely cramped, they've added glass walls to the kitchen pantry.
The kitchen cabinets are painted in a lovely forest green. Green is a wonderful colorful neutral to decorate your home with. (for more green kitchen inspiration, you can click here)
The master bedroom has one wall of custom made wardrobes. The doors have blue & white wallpaper added to them. Almost like a painting!
Blue is often used in the decor of this Notting Hill townhouse and that includes the master bathroom. Marble tiles are combined with blue tiles in the shower and a blue vanity.
photography by Jonathan Bond & interior design by Barlow & Barlow