A Colorful Nordic Apartment with Dusty Pink Walls
Scandinavian homes and color, there are still people who think that these two things can't go together but they're wrong. In the last couple of years, the extreme white Nordic aesthetic is no longer so prominent in their decor styles.
Today, I will share a colorful Scandinavian home with you. The turn-of-the-century apartment has dusty pink walls in the living room and bedroom. And green walls in the kitchen.
Besides the colorful walls, the owners have also decorated the home with colorful pillows and furniture. It's a charming home with historic features and wonderful color elements. Let's take a tour.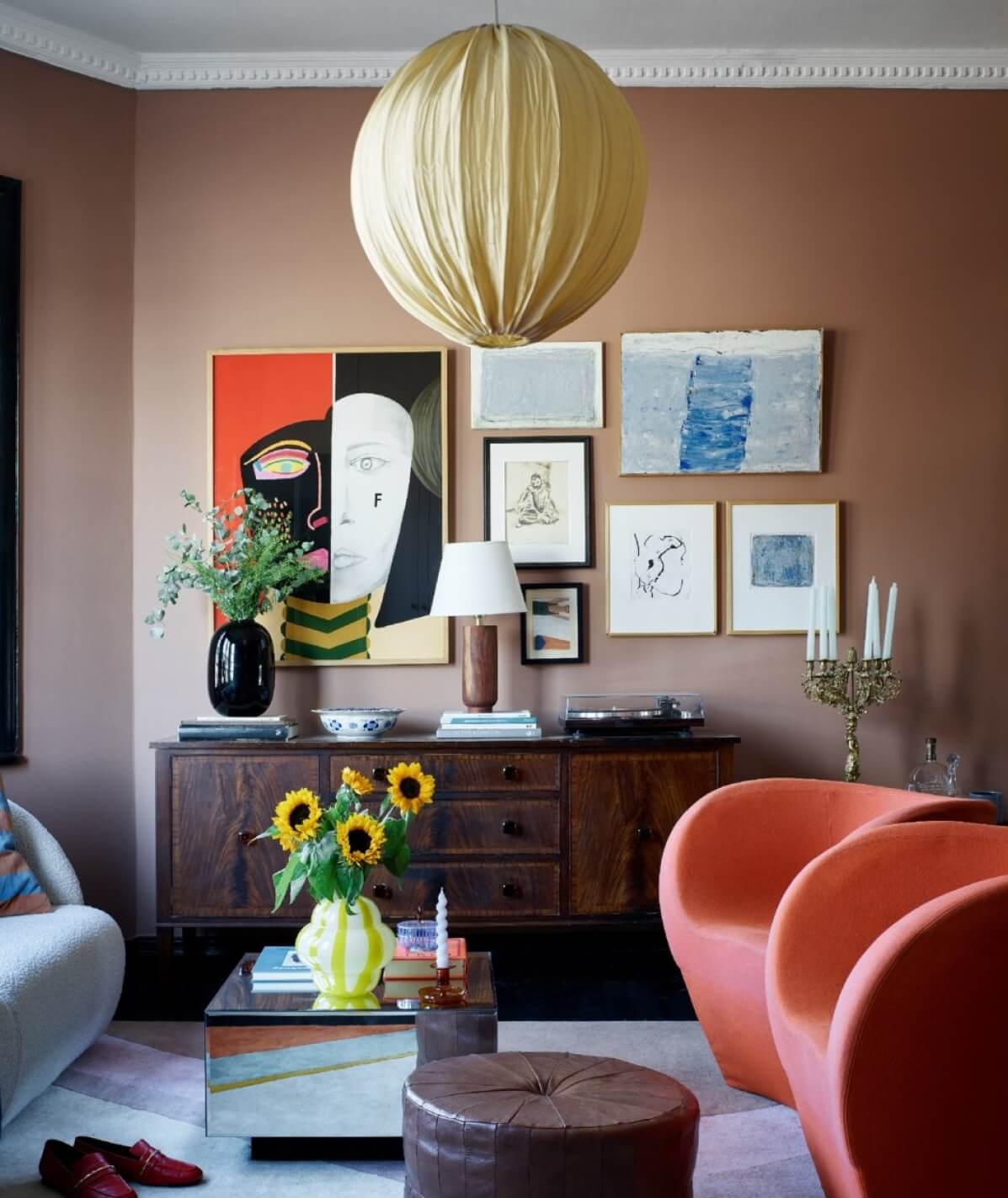 The living room is the heart of the home with dusty pink walls and a bay window with large windows that led in plenty of light.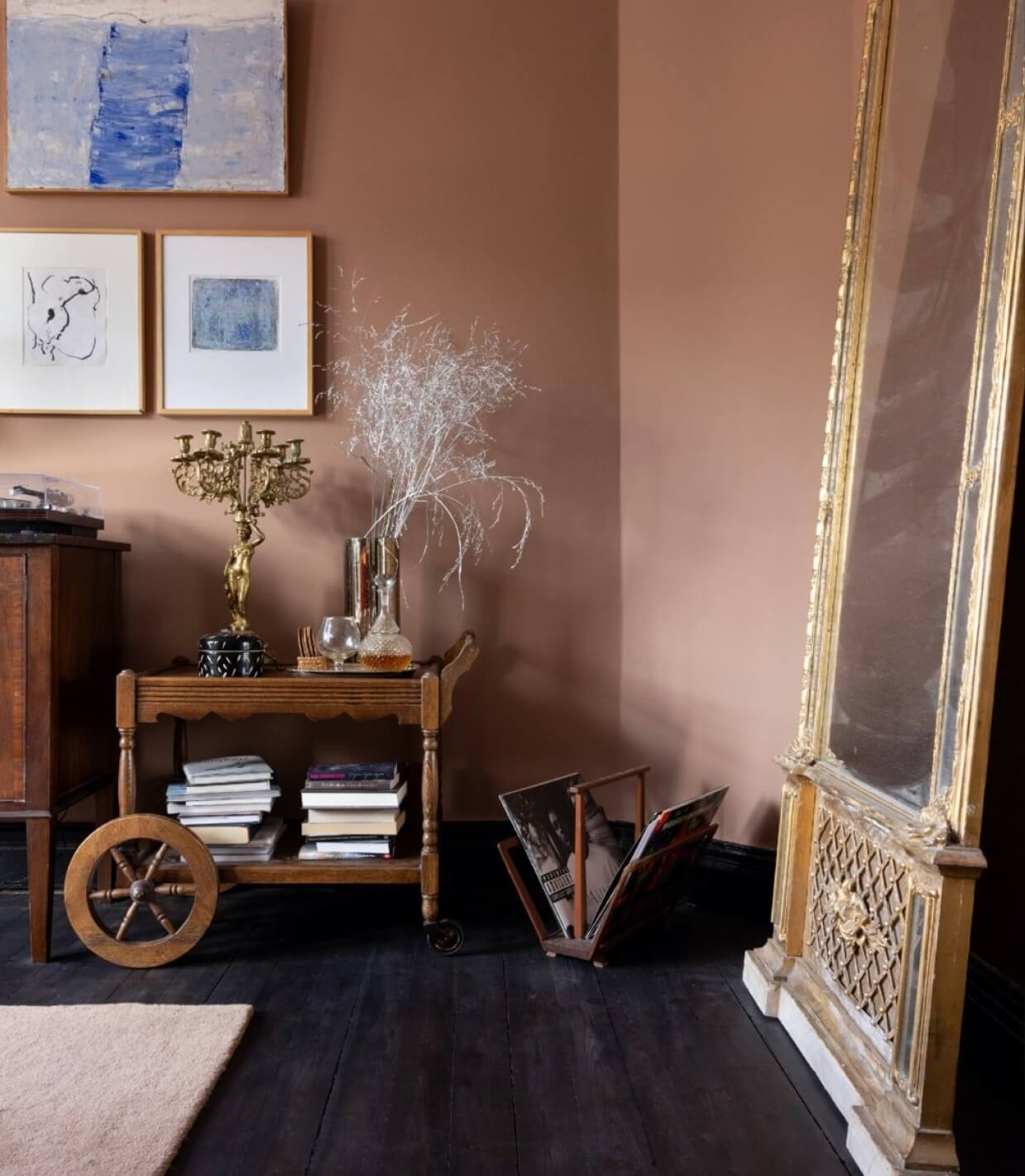 The pink walls aren't the only colorful element in the room. It has two orange armchairs and the pillows, art, and throw add even more color to the room.
The little niche in the living room is a perfect spot for a home office with an IKEA Alex desk.
Next to the living room lies the bedroom that also has pink walls. I also like the black window trims in all the rooms of this house which is in great contrast to the pink walls.
No pink in the kitchen, instead they opted for olive green walls in combination with a modern white kitchen.
photography by Södermäklarna