A Cozy Green Kitchen in a Vintage Attic Apartment
If I have to describe my perfect kitchen to have a morning cup of tea and some breakfast then I would probably describe a kitchen that looks a lot like the kitchen in this Swedish attic apartment.
The apartment in which the kitchen stands is located on the quiet top floor of a building that dates back to the early 20th century. The apartment was originally divided into two apartments, but now it is a cozy home with a surface of 49 square meters.
Typical for an old home, it has many nooks that instantly create a cozy atmosphere. A spacious hallway connects the two former apartments and with windows on both sides you can enjoy the morning and evening sun.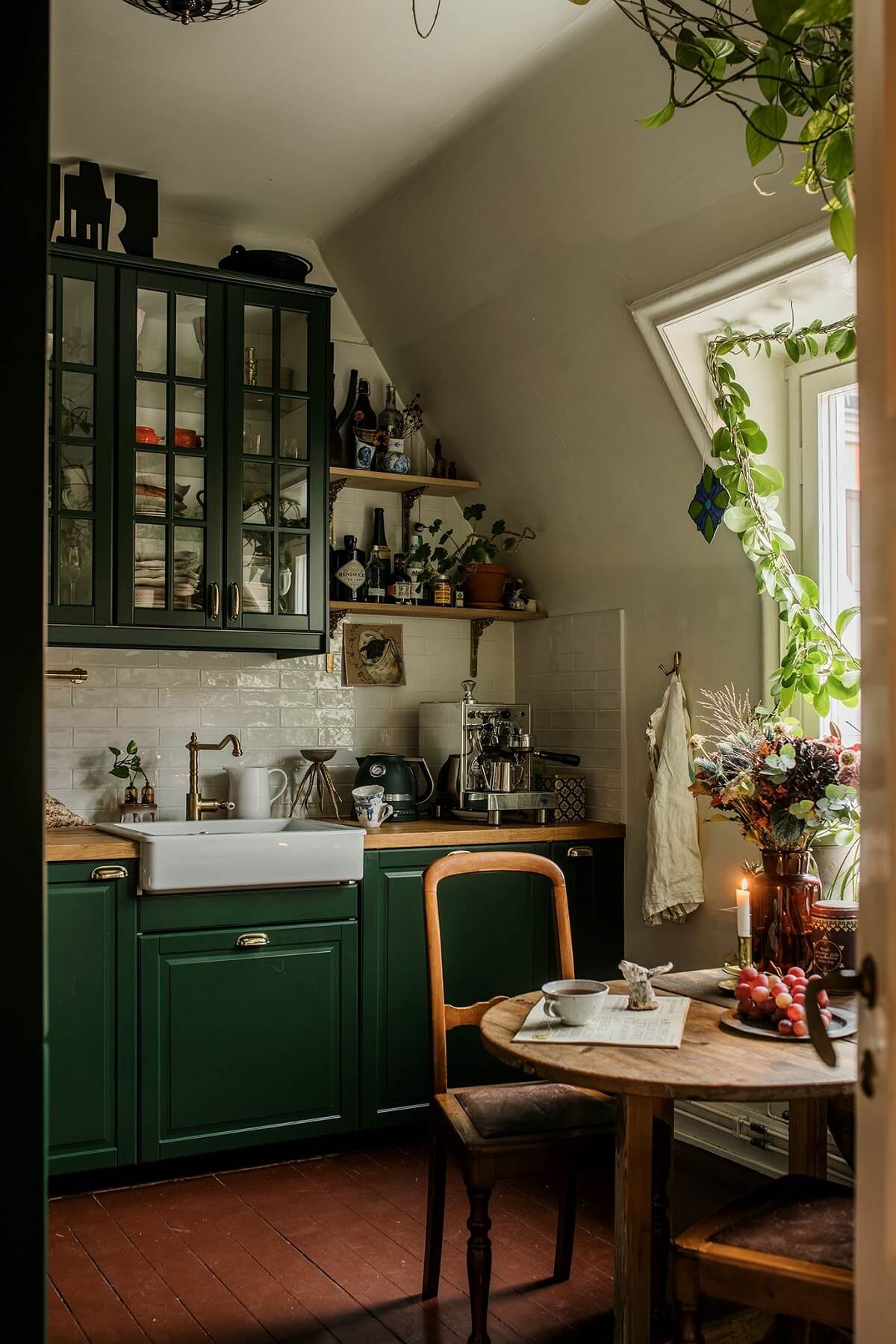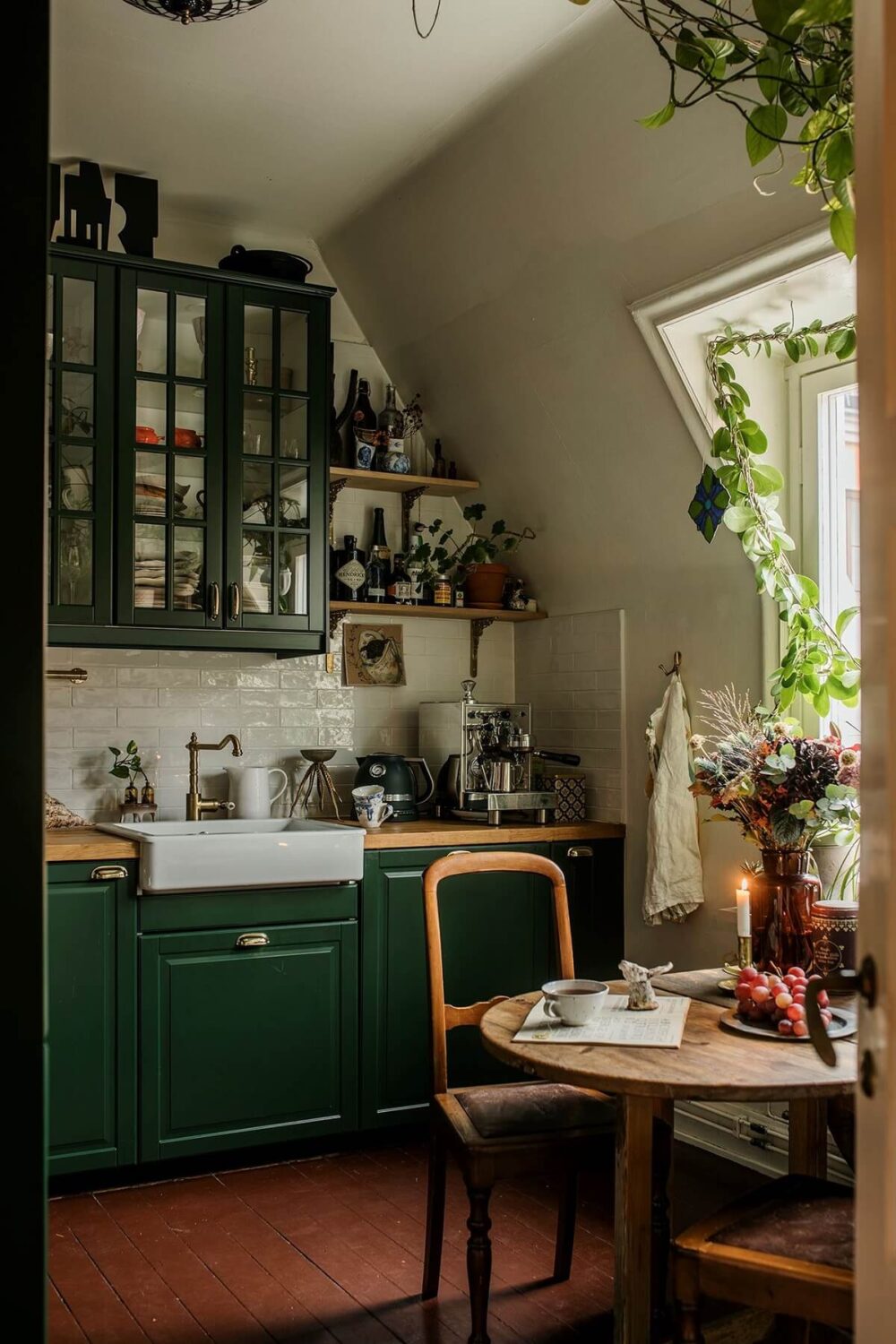 This dreamy natural kitchen was renovated in 2021. It has IKEA Bodbyn cabinets in a natural dark green shade.
See also: Green Kitchen Design Ideas That You Will Love
The kitchen has solid oak worktops and a combination of open and glass cabinets where you can display for finest china.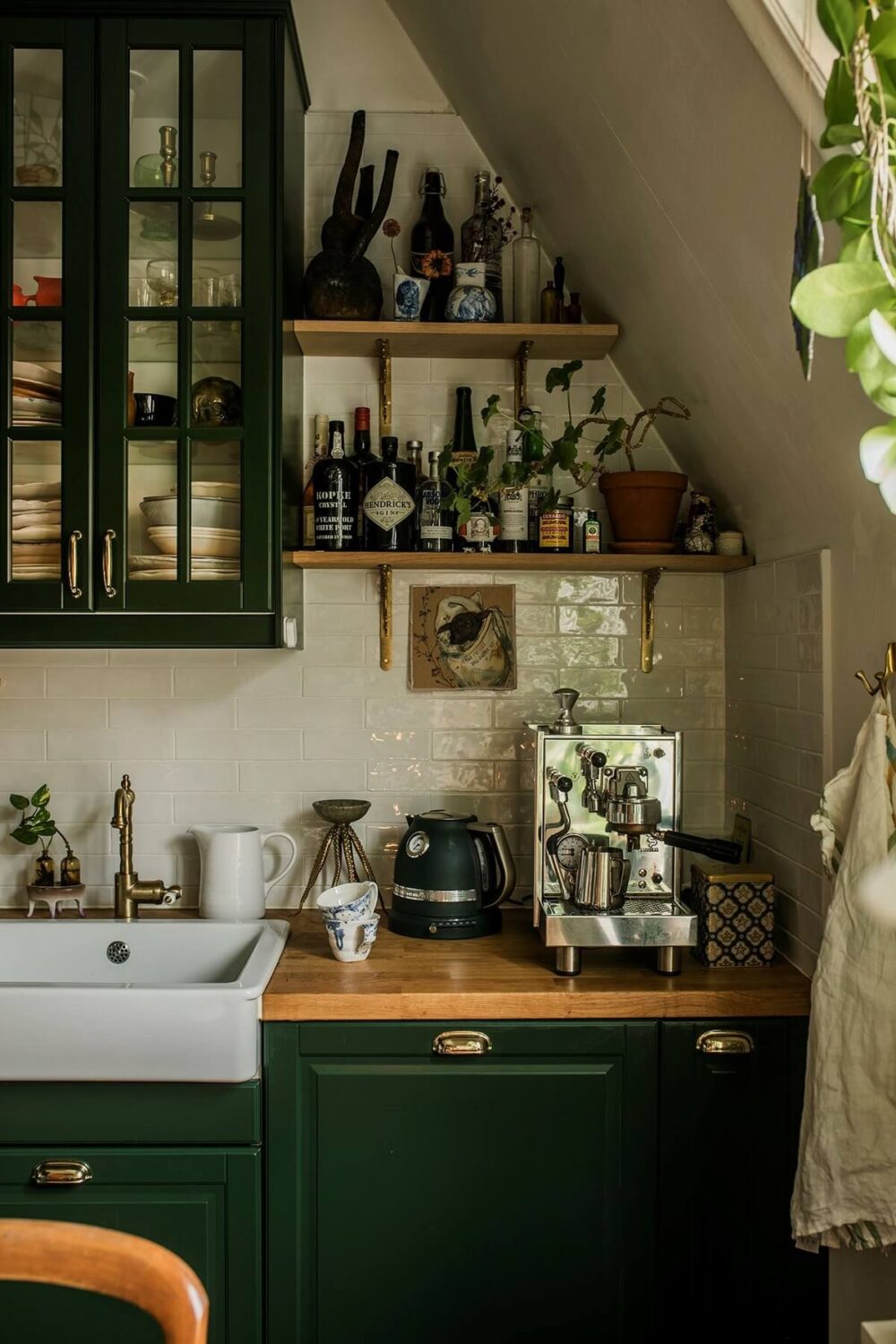 Every inch os space is used, under the slanted ceiling they added shelves for even more storage.
The small room is decorated with plants which gives it such a lively and natural look.
The small home has a spacious hallway that connects the two parts. The hallway is decorated with bookshelves and it also includes as built in closet for extra storage.
More plants can be found in the living room that also has a traditional tiled Swedish fireplace.
The wooden floorboards throughout the home are painted in a warm brown shade.
The tiny master bedroom has a balcony. This was originally a fire escape so it can only be accessed through the window.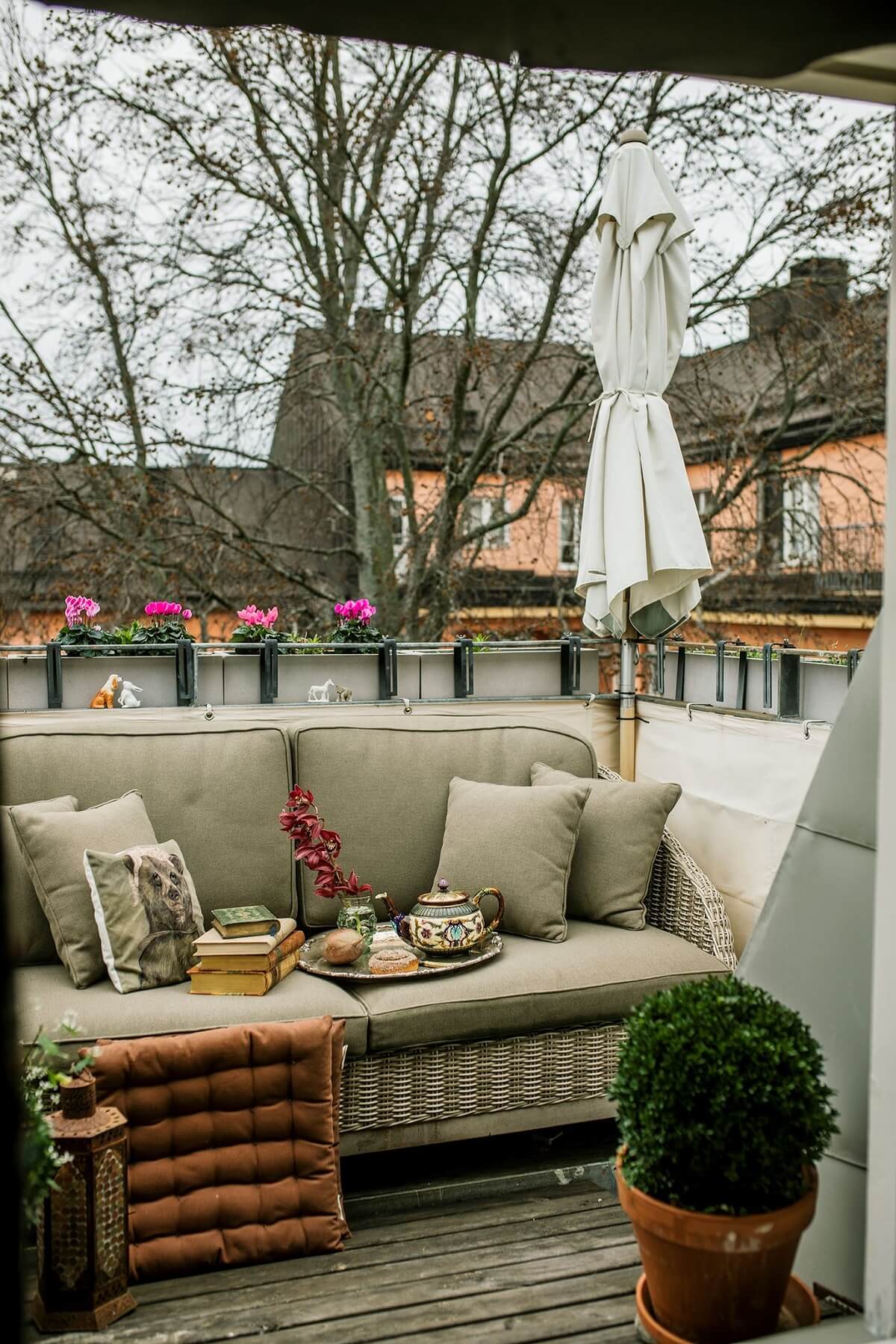 The cozy balcony overlooks the courtyard that you often see in Swedish apartment complexes.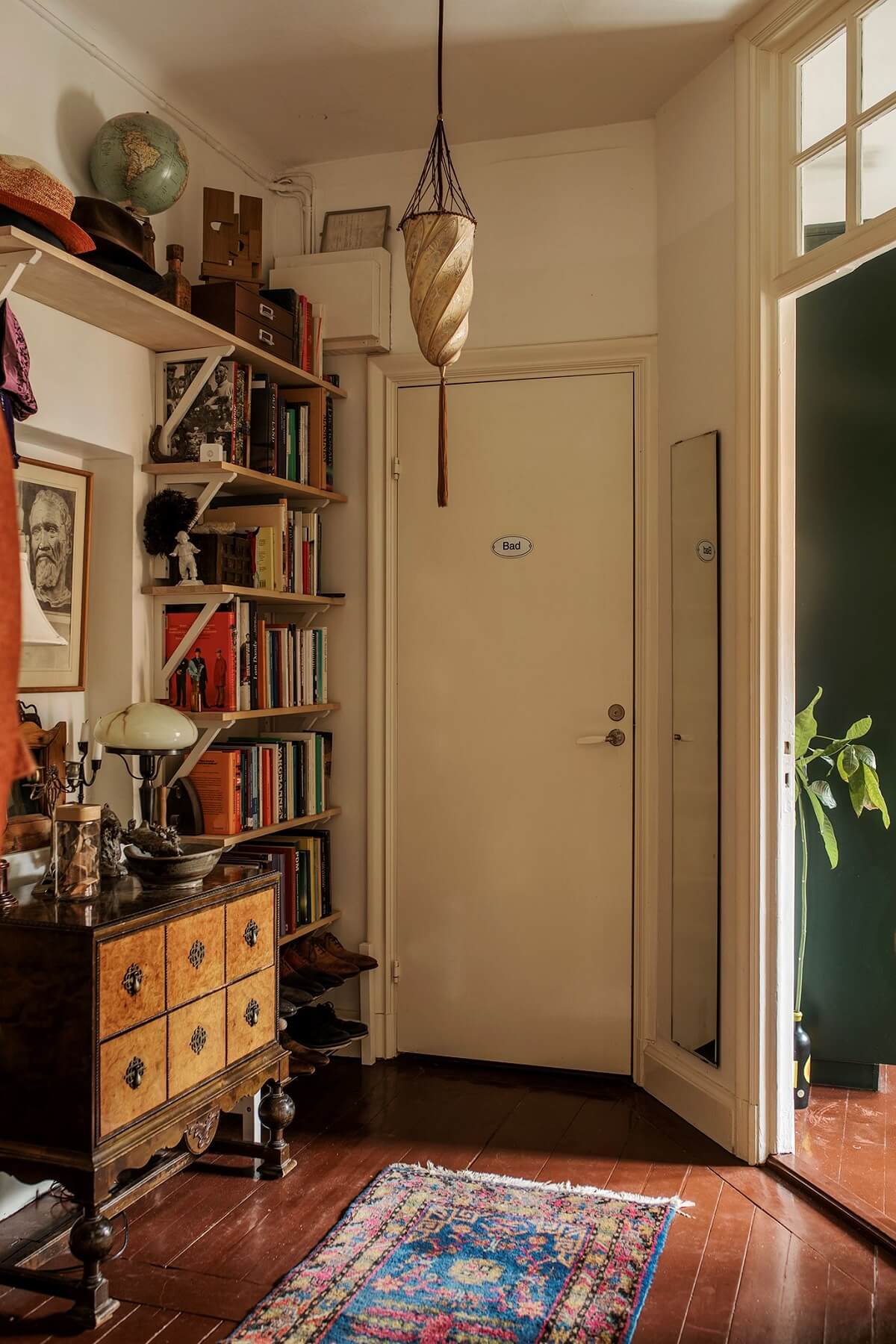 styling by Rydman and photography by Östling for Historiska Hem