A Scandinavian Home with Purple Color Accents
In a villa in Stockholm that dates back to 1937 lies a fabulous apartment with boho elements and purple color accents. The apartment is located on the entire top floor of the apartment with windows on all sides.
The two bedroom apartment has an open plan living space with a comfortable living room, a gray kitchen, and dining area. The kitchen and living room are divided by a fireplace.
In the living spaces and bedroom you'll find purple color accents that are combined with calm gray walls. The apartment complex also has a shared garden.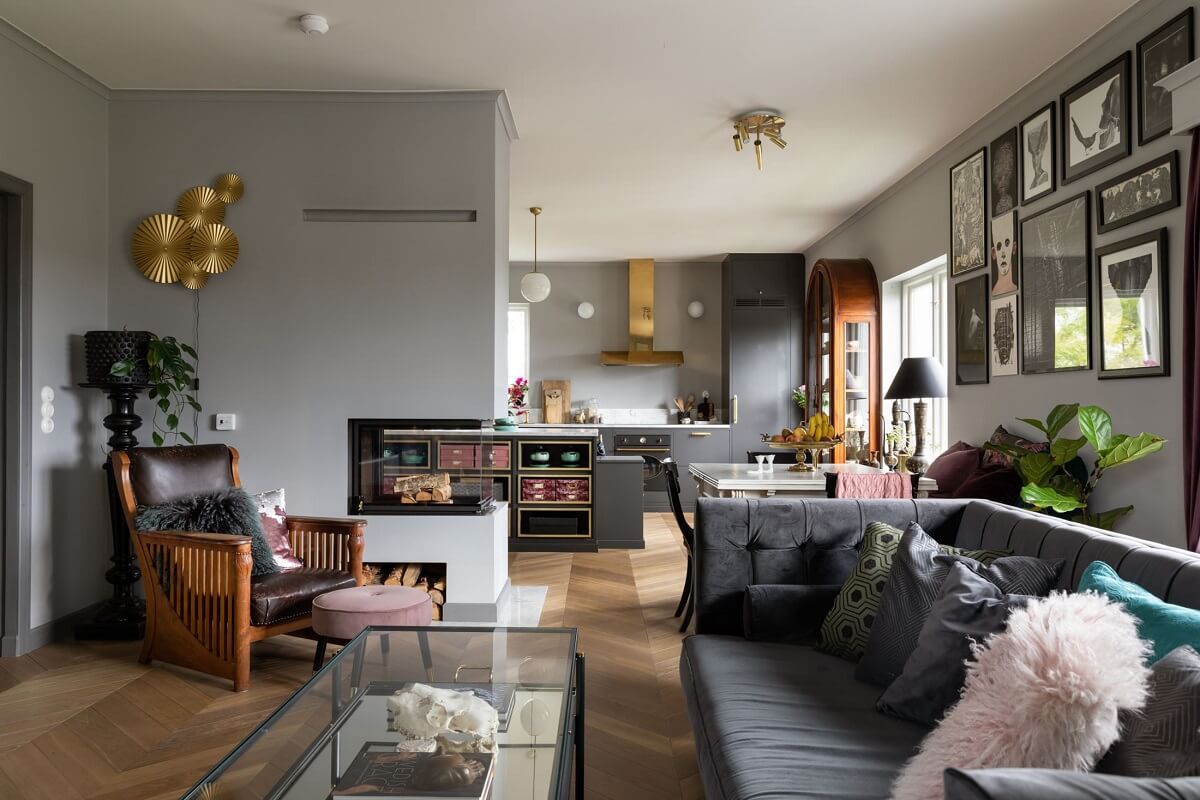 The open plan living space has a smoke-treated oak parquet in a Chevron pattern on the floor.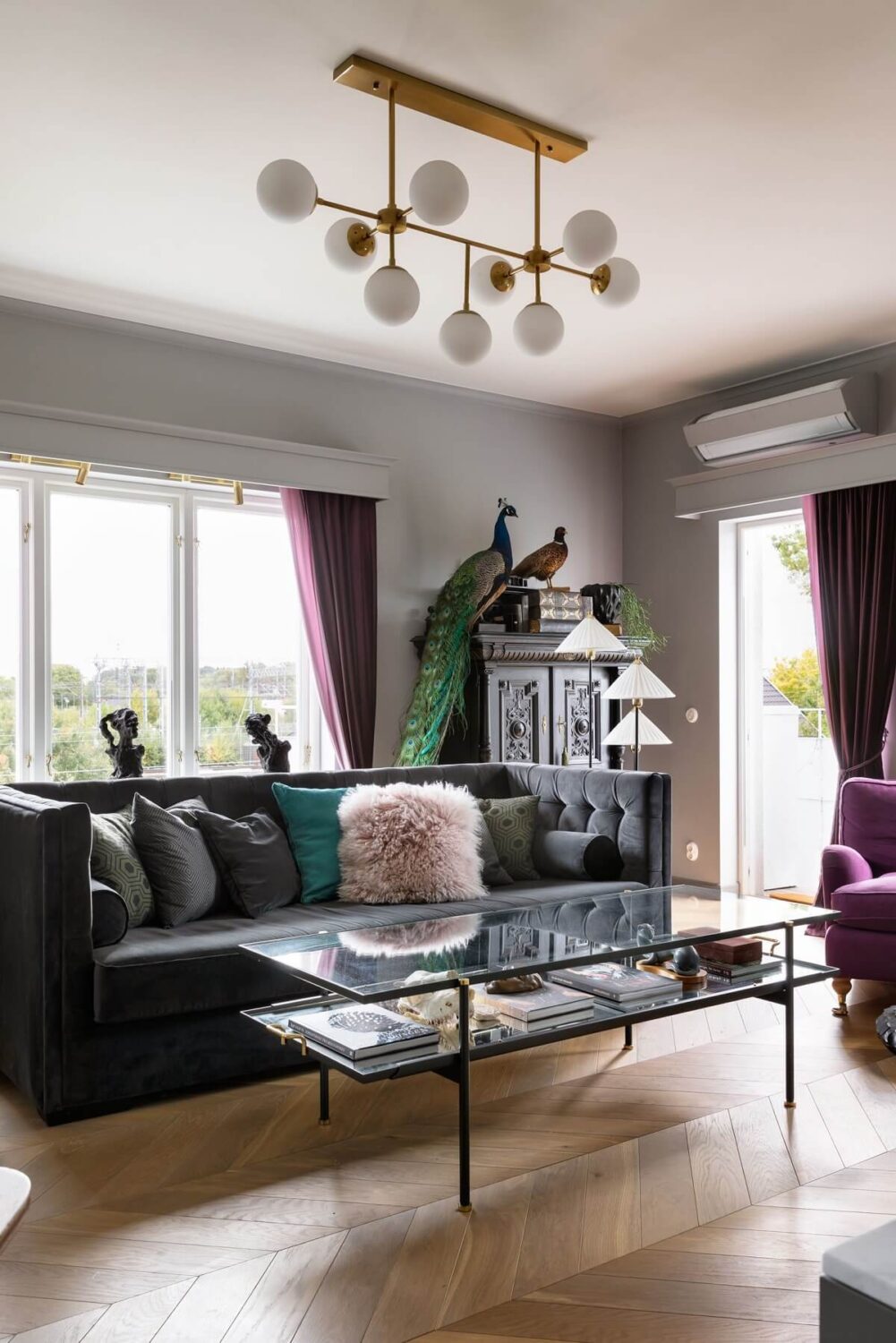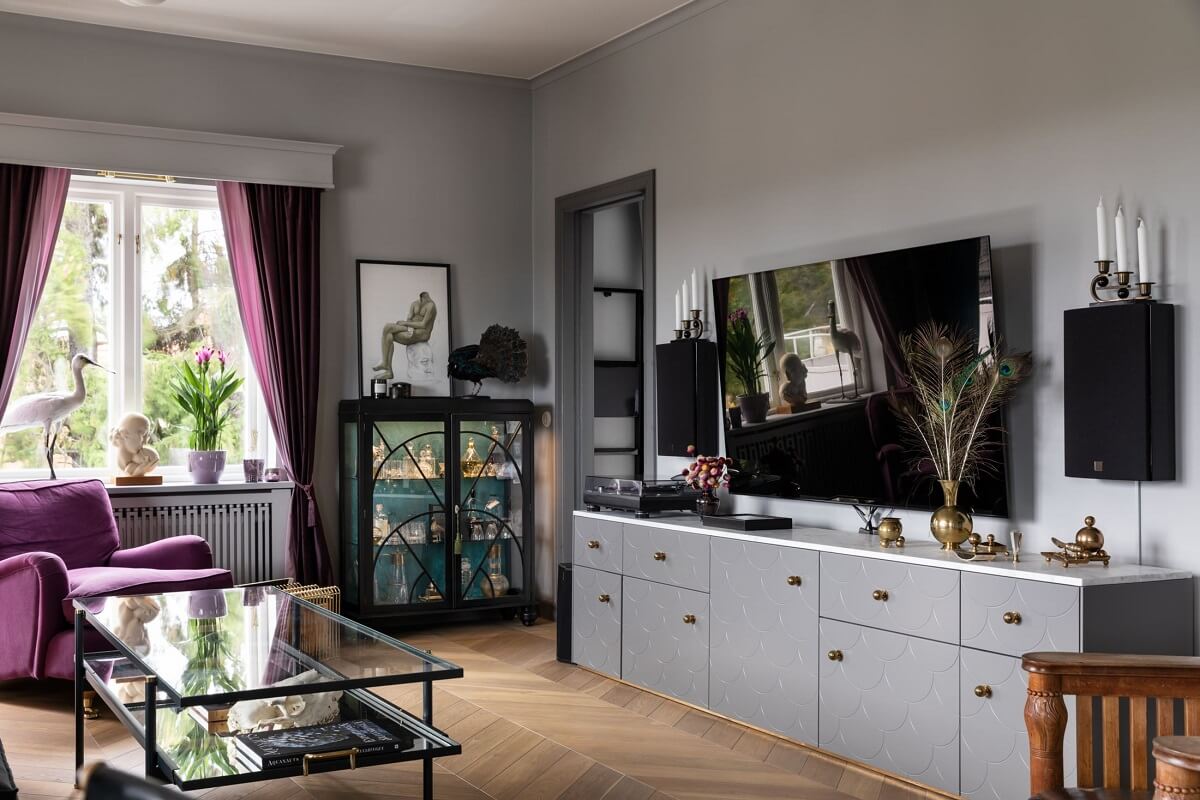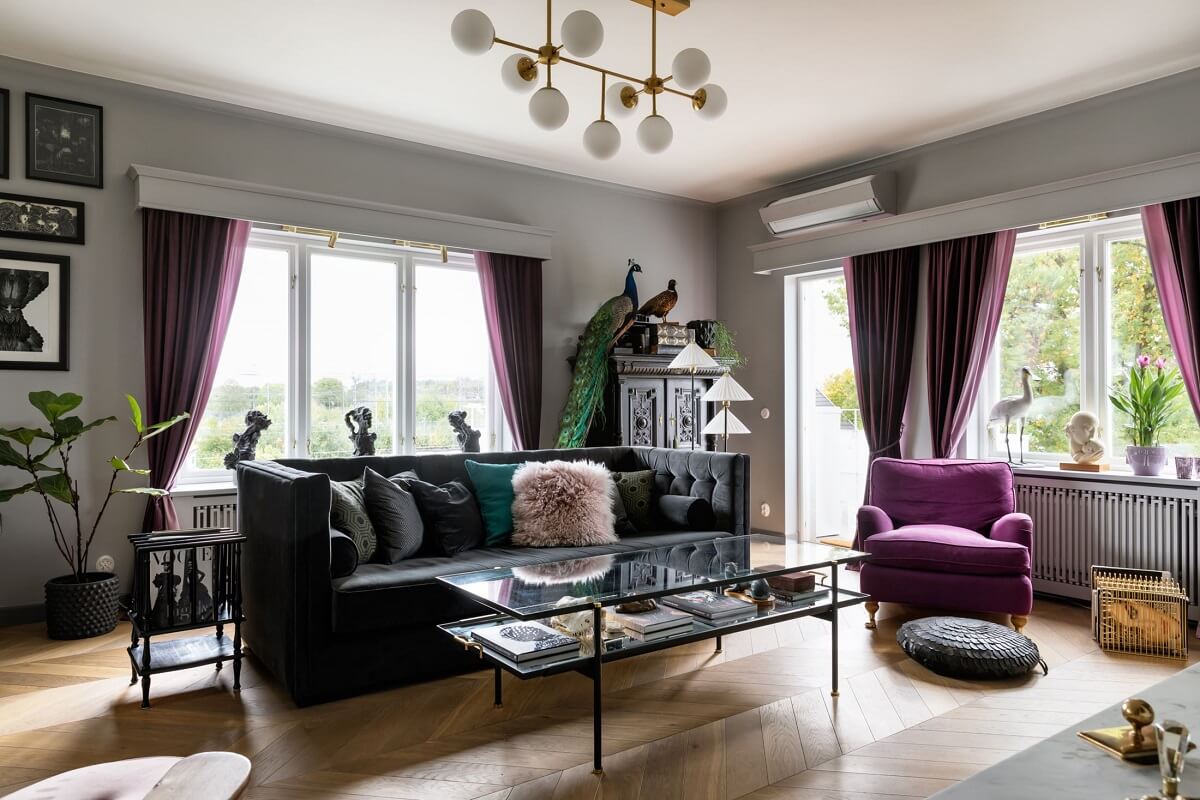 The dining table bench is painted in the same gray shade as the wall and also includes storage space.
The u-shaped kitchen is wonderful with gray cabinets and brass handles by Buster and Punch. A shelving system with brass elements is integrated in the kitchen island which is designed by Mija Kinning.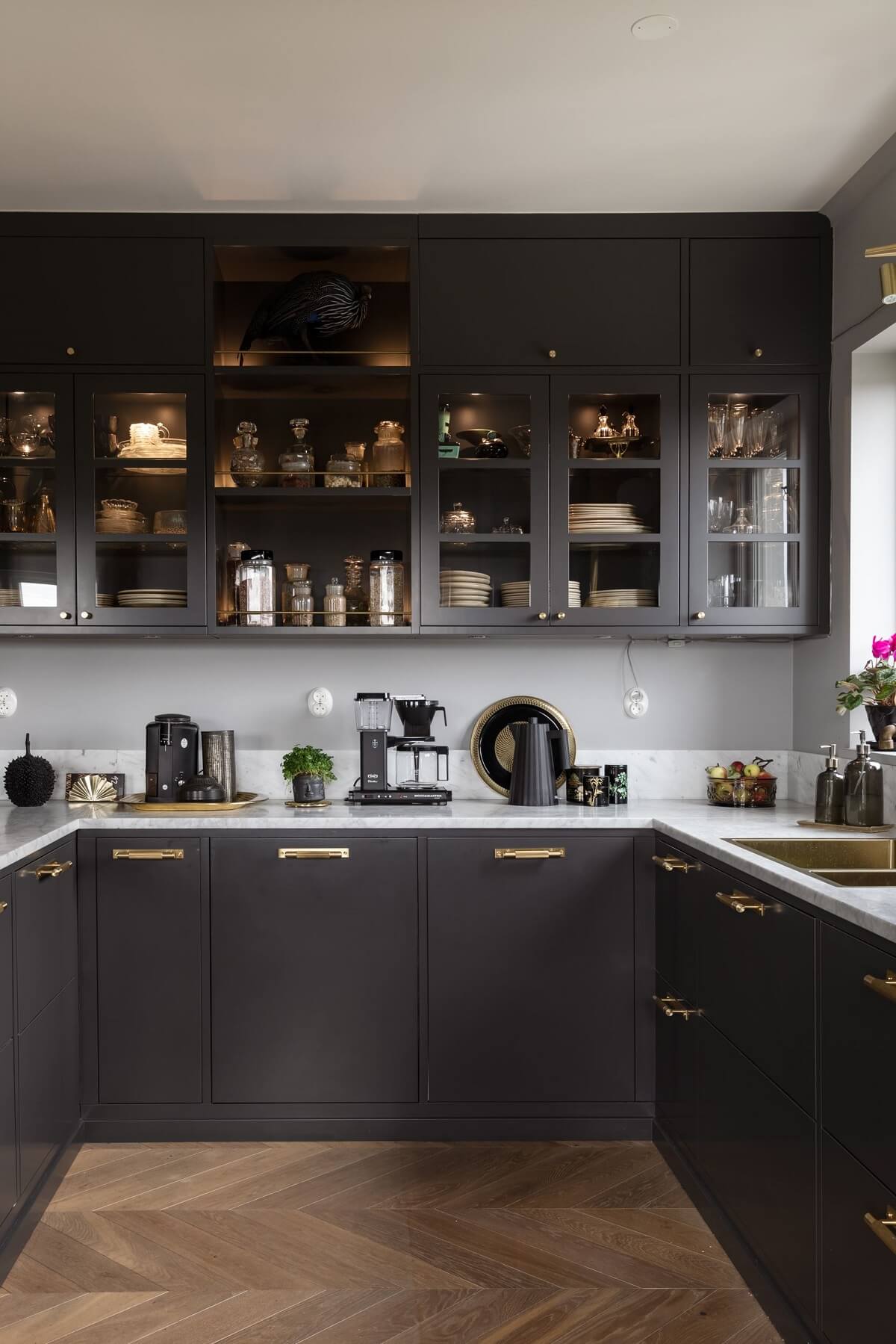 I like the combination of glass, open, and closed cabinets. The worktops are made of Carrera marble and the kitchen has a brass sink.
A pocket door in the living room leads to the smaller bedroom that is now a sewing room.
The master bedroom is also reached through the living room. The walls are built in wardrobes are painted in "Flamenco 65" from Caparol.
A touch of luxury with handles in buffalo horn and brass from Bosco London.
The classic bathroom has black and white tiles and the remaining walls are painted green. The bathroom china, shower mixers, wash basin mixers and accessories come from Lefroy Brooks, England.
There is another color accent in the hallway with this turquoise staircase. On the floor lie black patterned marble tiles. The hallway has plenty of storage with drawers under the stairs.
styling by Gärde and photography by Borgelin for Historiska Hem