Colorful Rooms in a Historic English Home
Behind a pastel green façade in the heart of the Old Town in Hastings lies a charming home with colorful rooms that are decorated in a mixture of vintage and modern design.
The charming house was built in the mid-19th century and still features some original elements. The 895 square feet home is set over three floors and has two bedrooms, one of them being an attic room.
The interiors of this small historic home are wonderful. What sets this house apart is the use of color, from a pastel pink living room to a green and pink kitchen, and a deep blue dining room.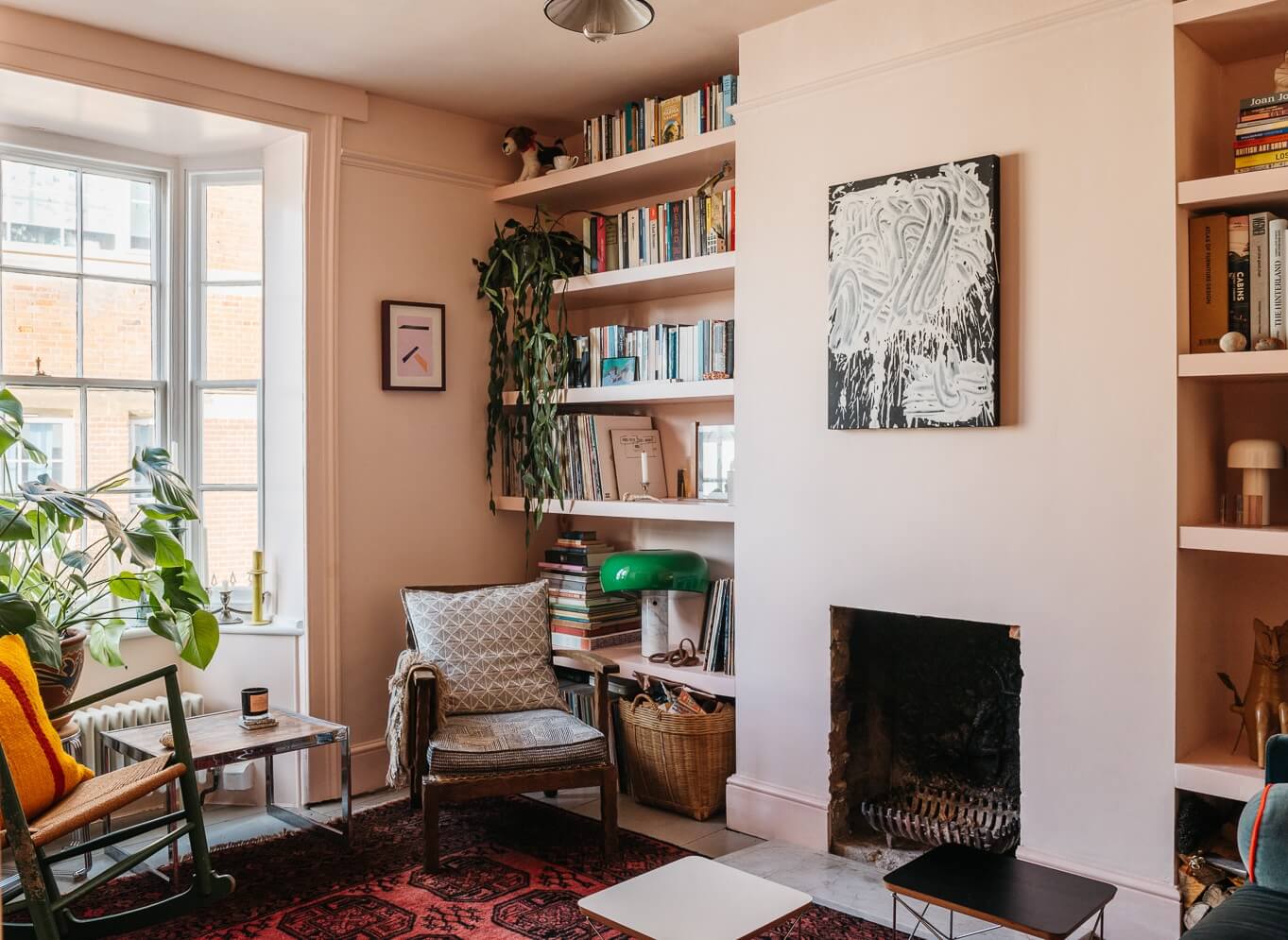 At the front of the house lies a charming living room with gray-painted floorboards and pastel-pink walls. The central point in this room is the fireplace that has built-in bookshelves on either side.
The soft colors of the floor and walls are complimented with a velvet green sofa and a deep pink rug. Two small Eames coffee tables add a modern design touch to the room.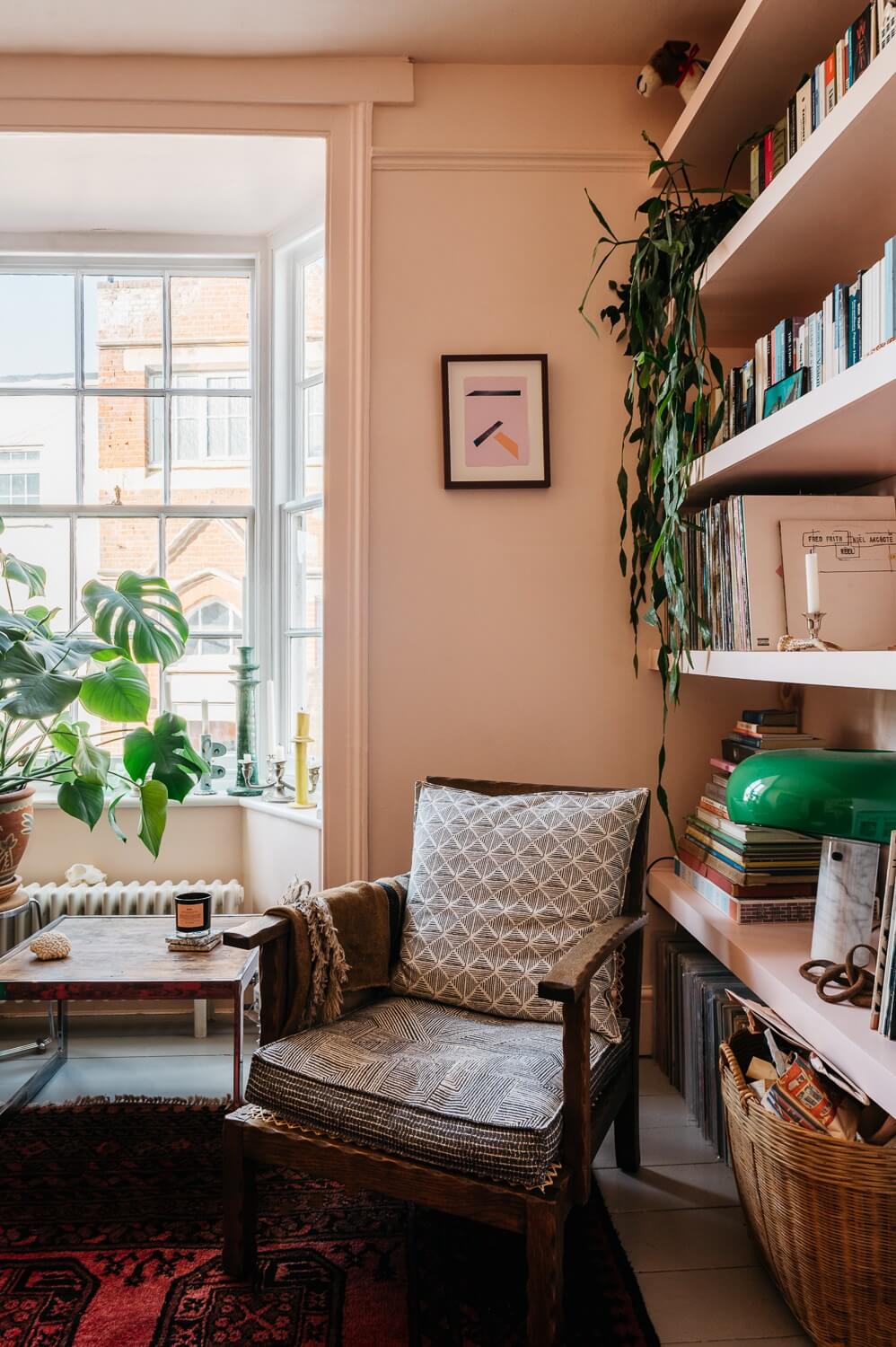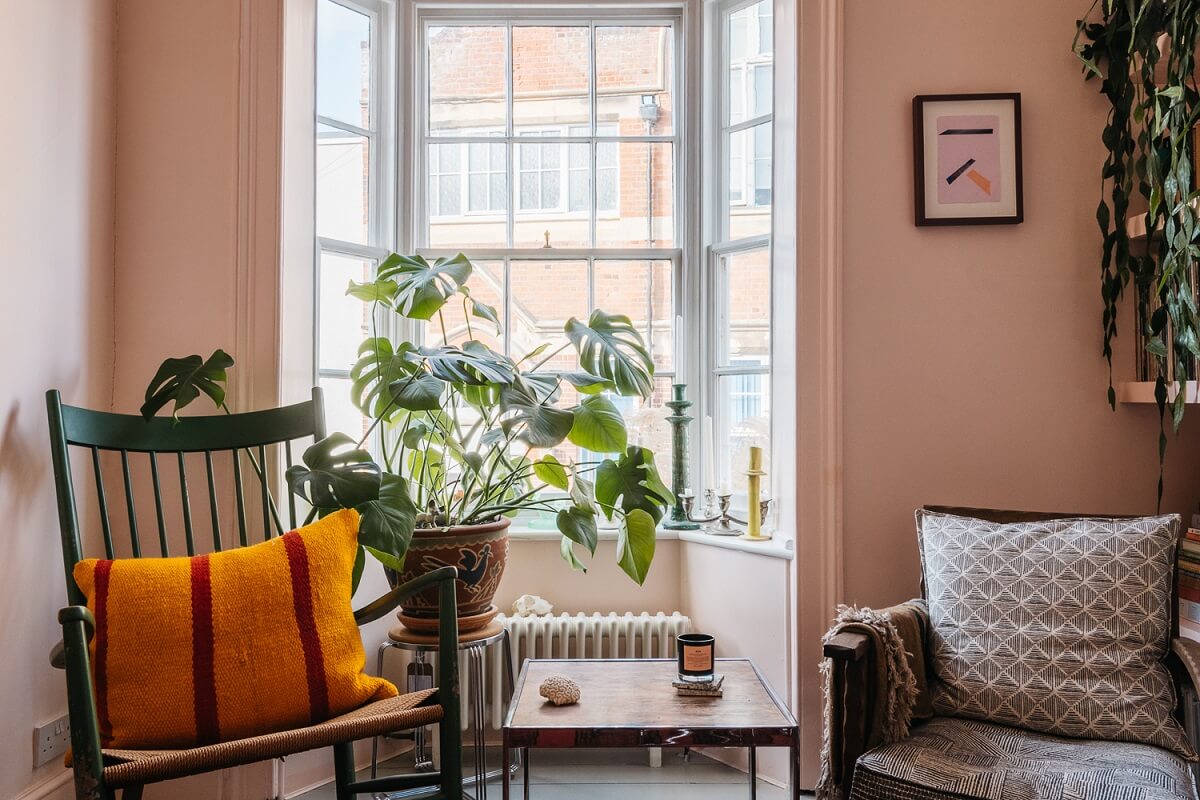 The original bay window floods the room with light and gives a view of the historic street.
At the back of the house, with views of the courtyard garden, lies the colorful kitchen. The kitchen is a design by Naked Kitchen and has hardy quartz worksurfaces and cream-speckled terrazzo tiles as the backsplash.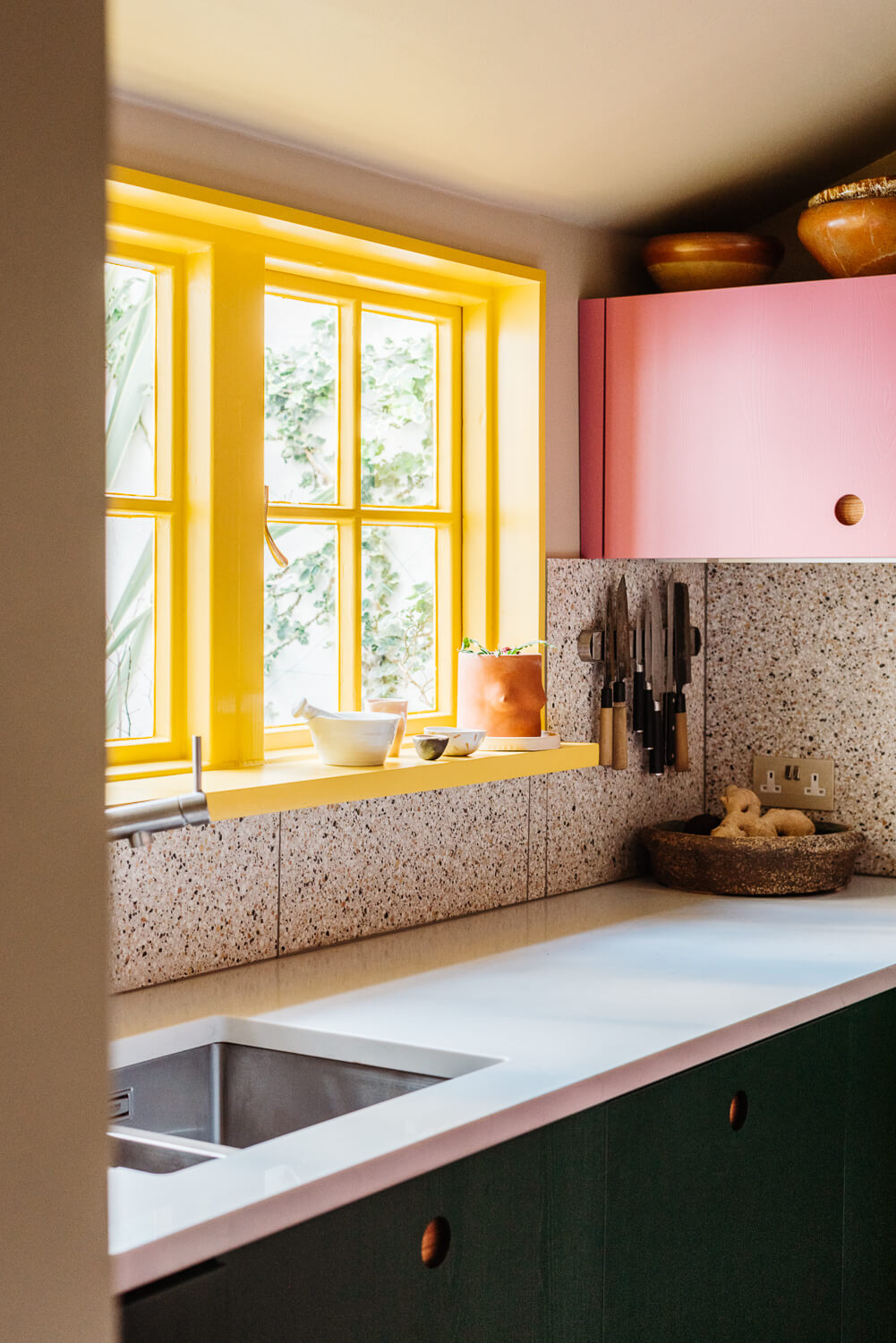 The kitchen shows a vibrant color combination with green lower cabinets, pink upper cabinets, and yellow window frames. It's a bold, vibrant, and fun kitchen design.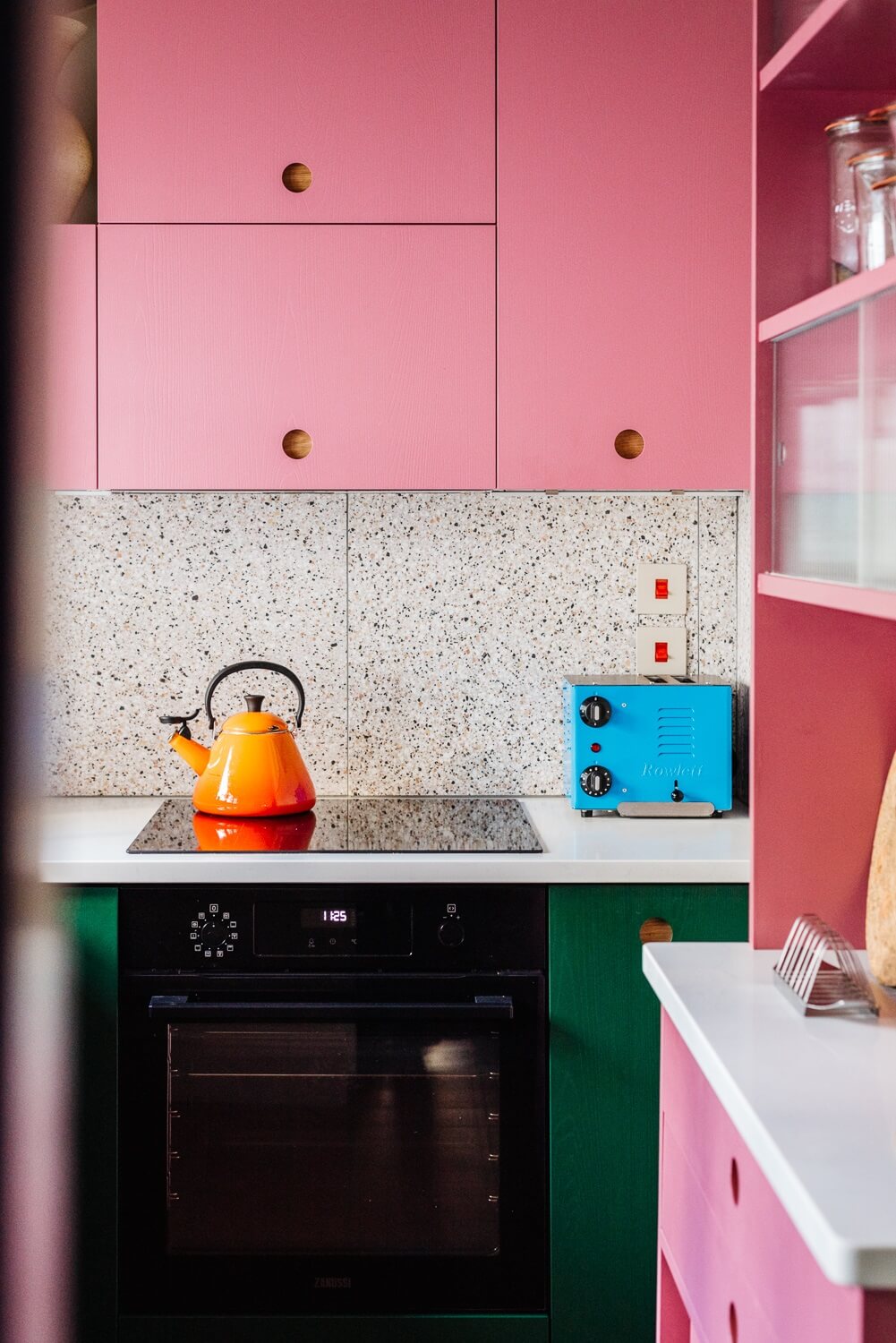 Between the kitchen and the living room lies the dining room. The walls and ceiling of the room are painted in "Pitch Blue" by Farrow & Ball which creates a cocooning effect.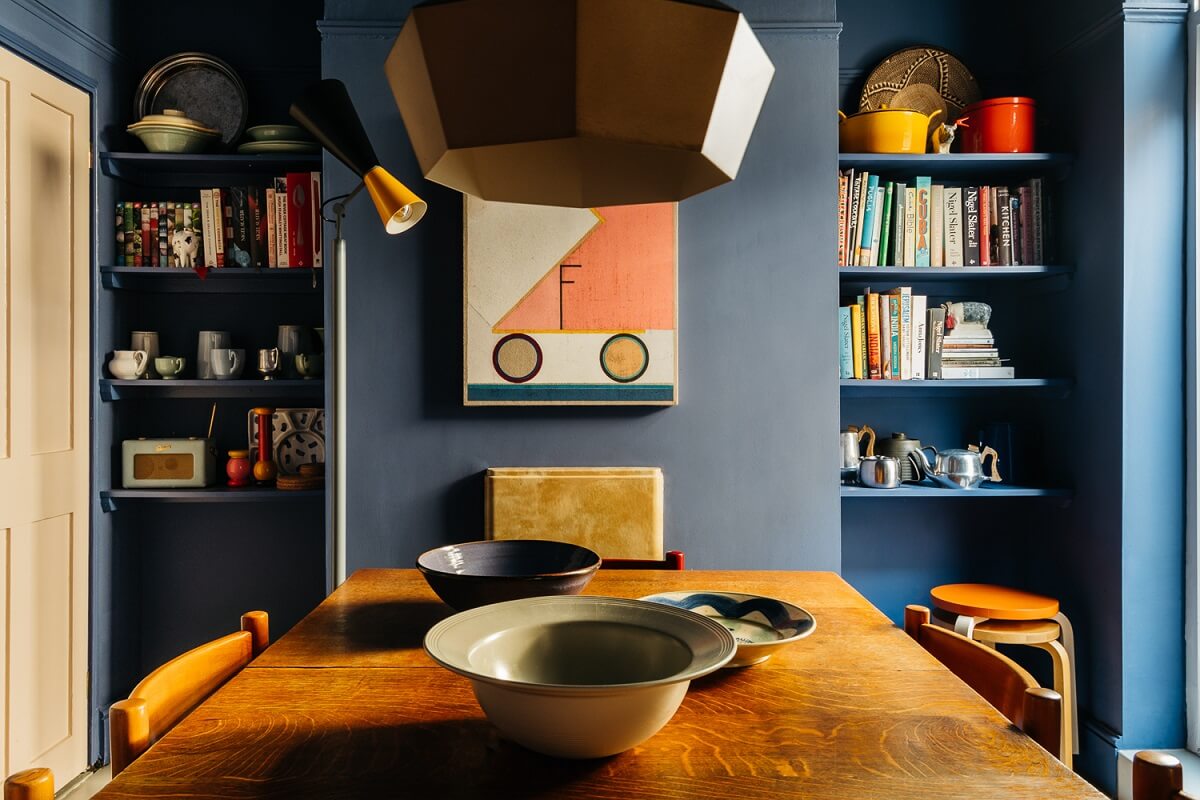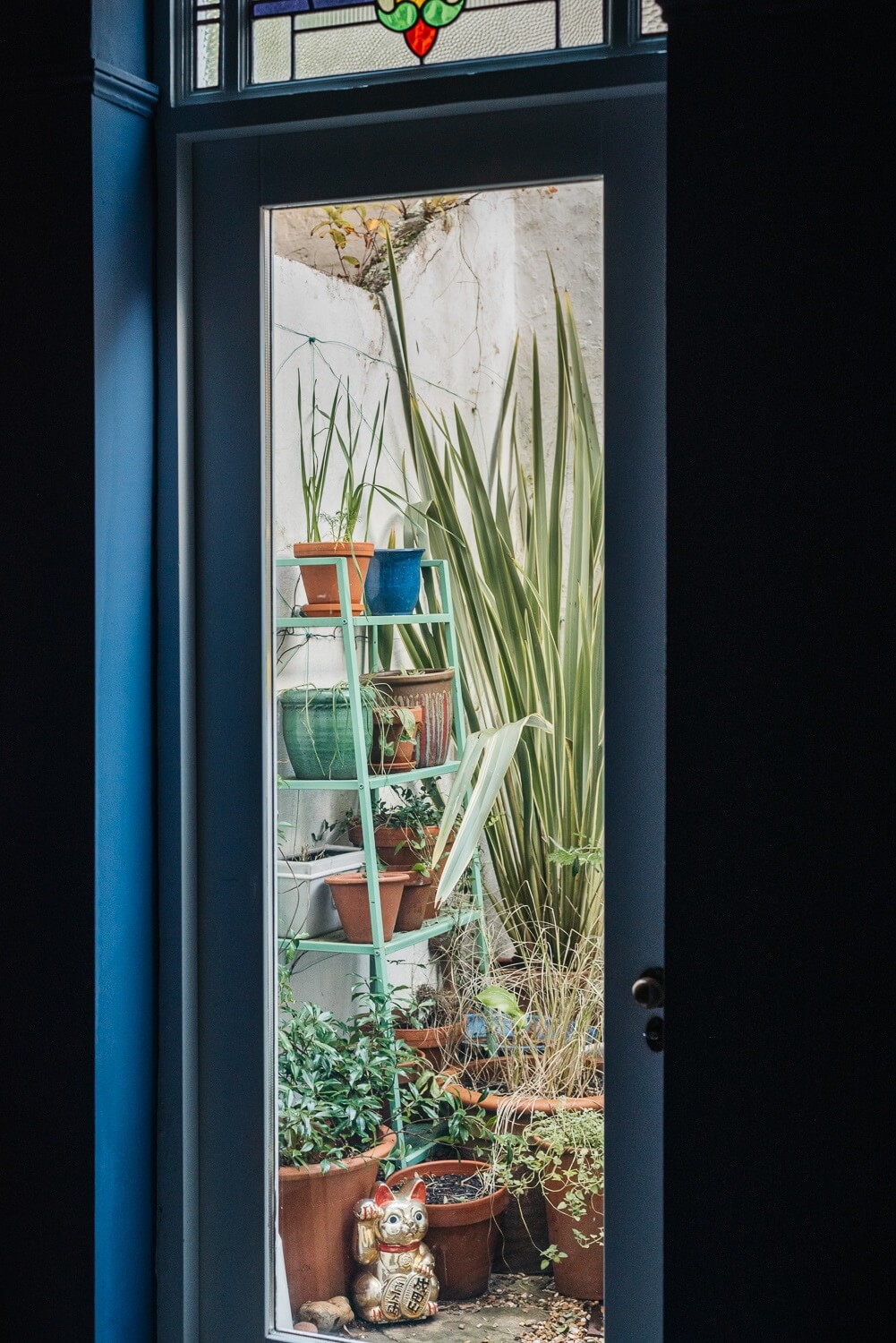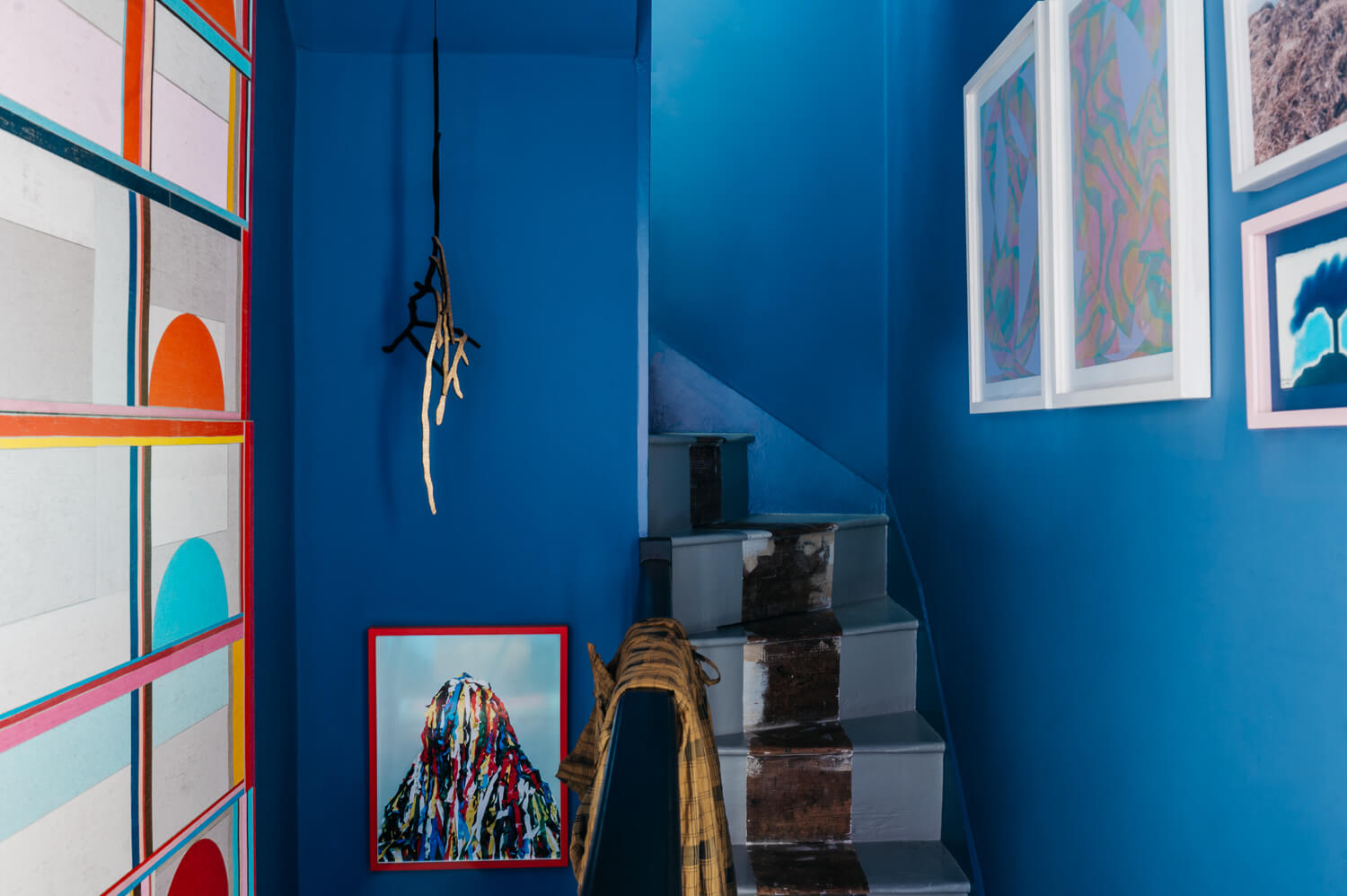 The hallway and staircase are also painted in Pitch Blue by Farrow and Ball.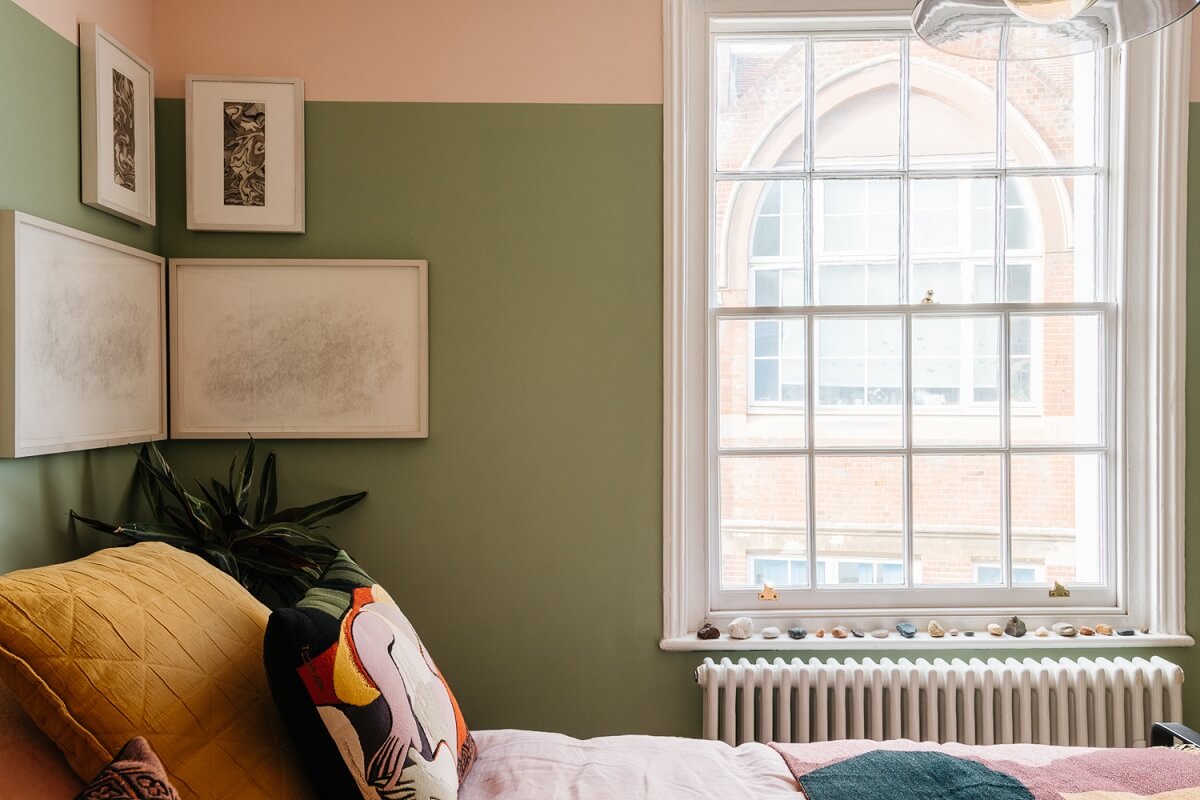 On the first floor lies the master bedroom. The pink and green color palette of the kitchen returns in this room, though they used softer shades in this room.
The paint colors in the bedroom are Little Greene "Pea Green" and "Blossom Pink"
The first floor also houses a large bathroom with shower, freestanding bath, and vanity desk.
The subway tiles are painted in Purbeck Stone by Farrow and Ball.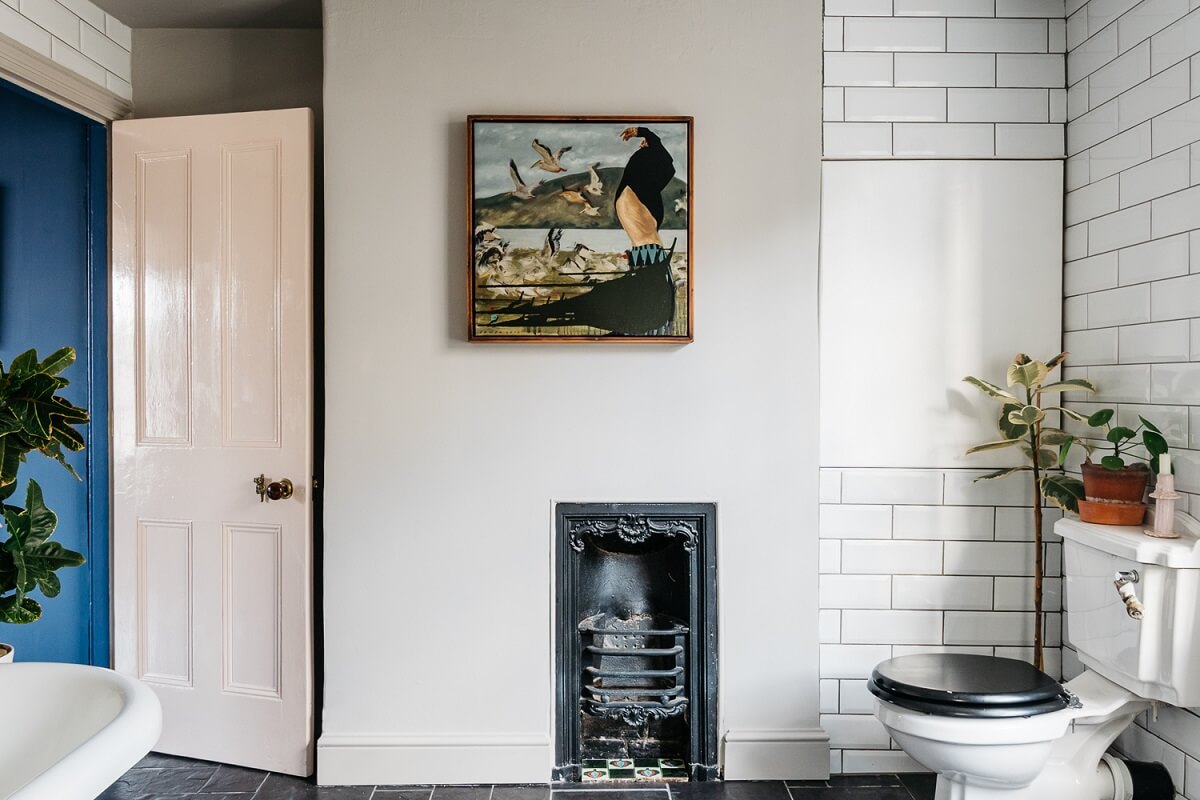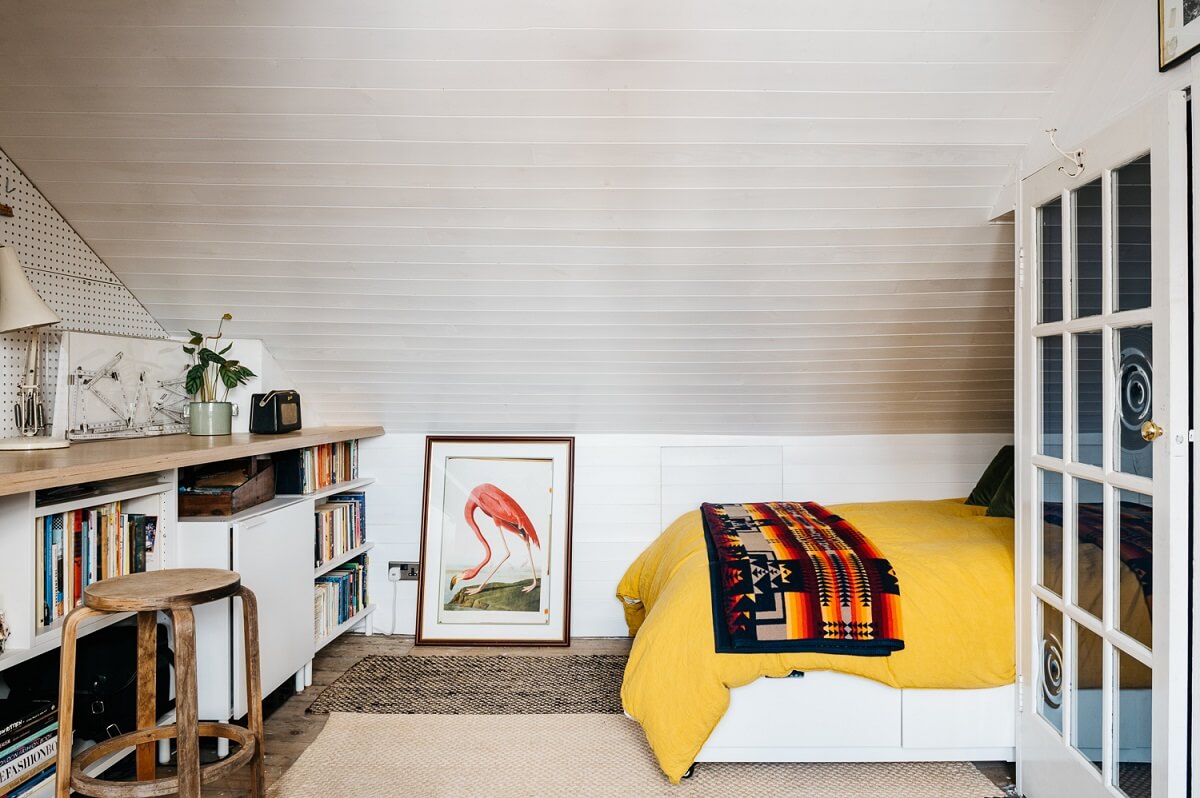 On the top floor lies the second bedroom with slanted walls. The room is now used as a guest bedroom and craft room.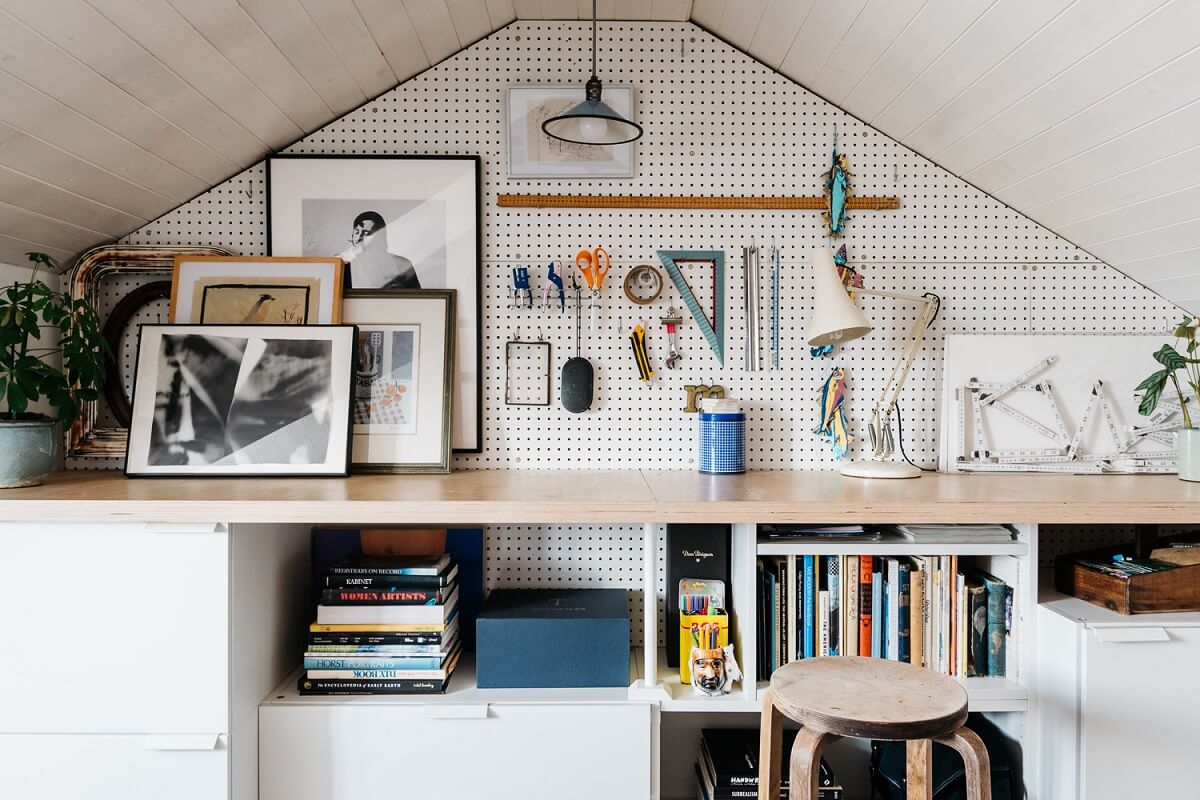 A custom desk space with storage is added to one wall which creates the perfect craft/work space.
A dormer window provides the room with plenty of natural light. The window also gives views of the East Sussex coast.
The home is currently for sale at Inigo