An Oslo Apartment Painted in Warm Color Tones
The Scandinavian homes that I post are usually located in Sweden. But today, I want to share a lovely Scandi apartment that is located in the Norwegian capital city Oslo.
The 67 square meter apartment is located in an apartment complex that dates back to the late 19th century and luckily, the apartment still features original elements like ceiling ornaments.
But what especially drew me to this Oslo apartment is the use of warm, natural color tones. In every room they painted the walls in soft and earthy shades that give the rooms an instant warm touch. And when you combine these colors with stylish furnishings and historic elements and you end up with a stunning home.
The sitting room is located in the center of the home with a bedroom with ensuite bathroom on one side and the dining room on the other side. The apartment has a slightly unusual layout but there is a natural flow between the rooms.
The entire home is decorated in soft natural tones, with one exception: this red HAY sofa in the living room. It's a beautiful design piece that stands in stark contrast with the rest of the interior in terms of color.
The living room features a built in bookcase that also stores the television.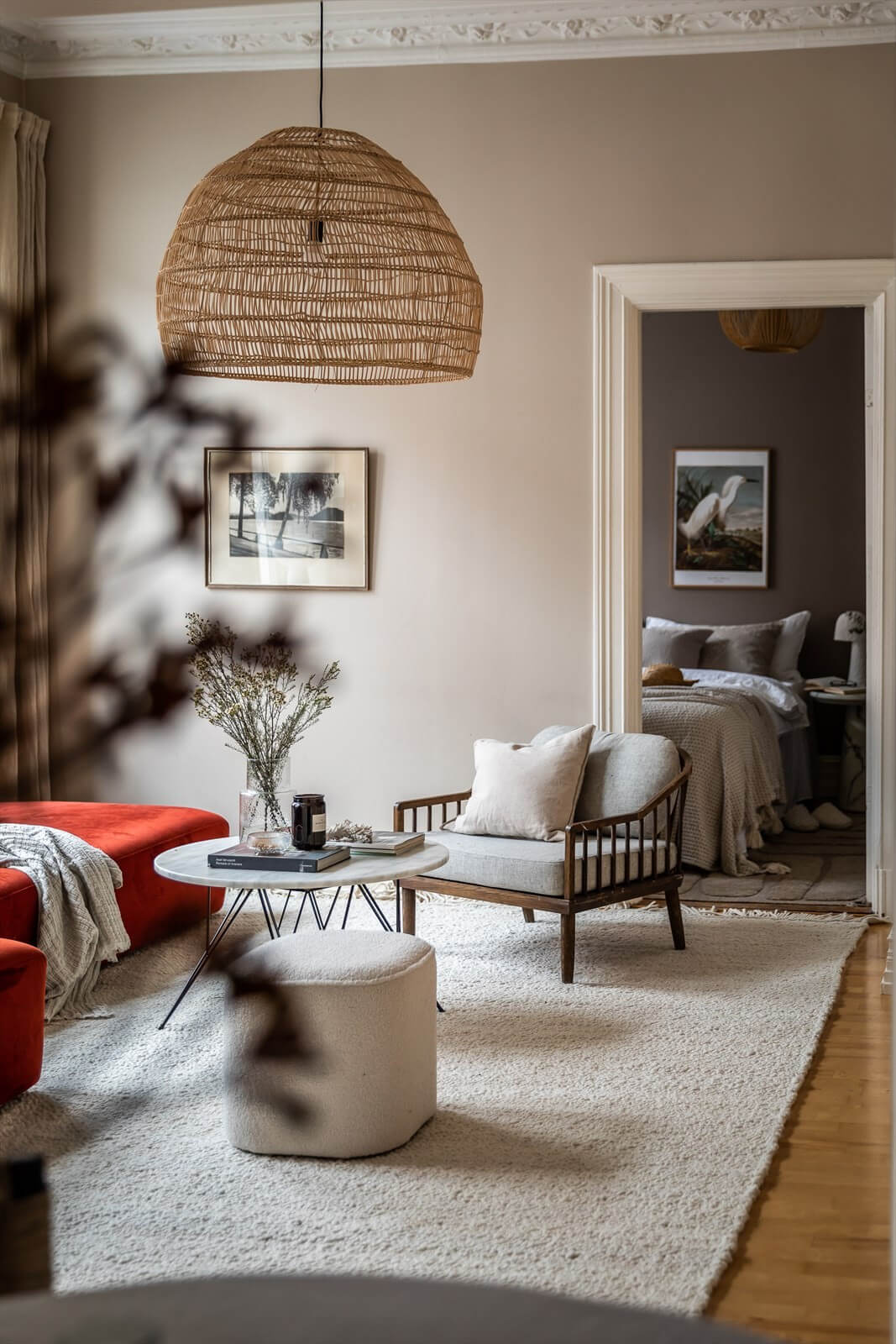 Next to the living room lies a charming dining room with an earthy brown feature wall, exposed brick, and a fireplace.
From the dining room you have access to a second bedroom, the kitchen, and the hallway.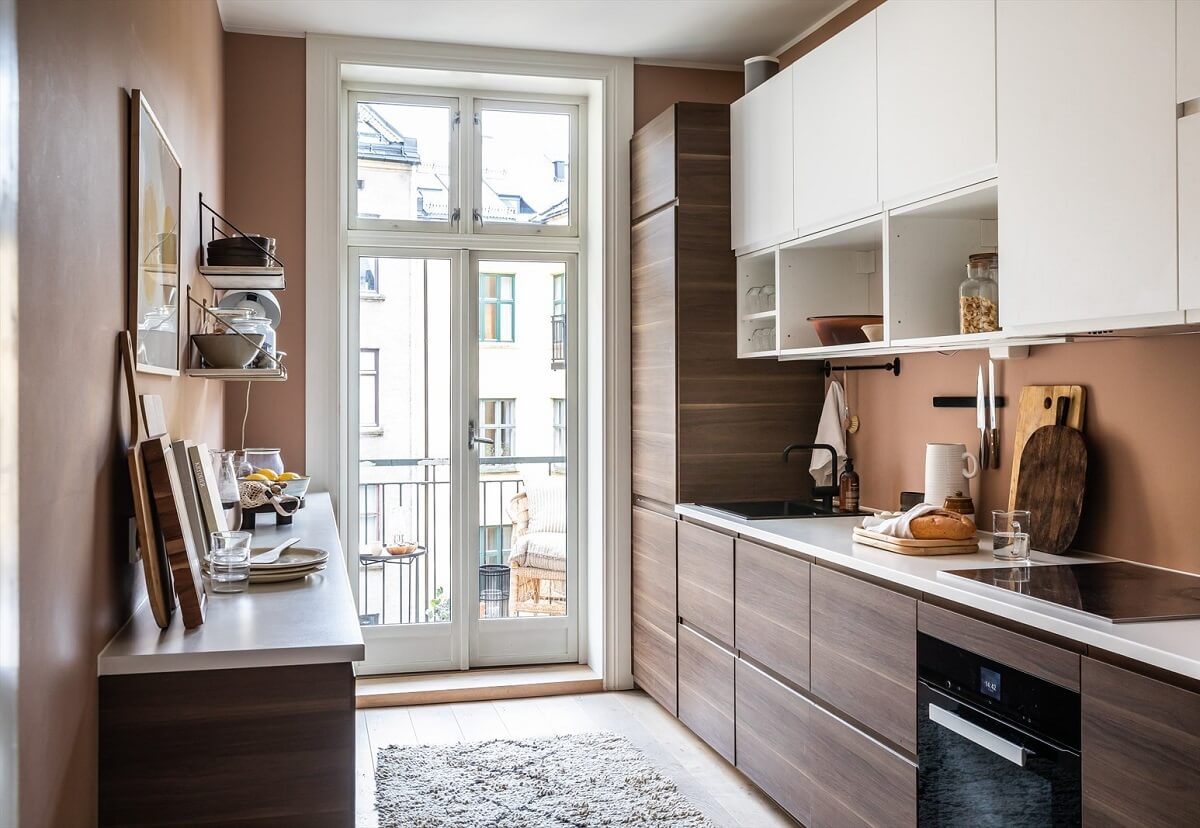 At the back of the apartment lies the newly renovated kitchen. The walls are painted in an earthy brown shade which looks very well with the wood and white cabinets.
With kitchen cabinets on both sides there is plenty of work surface.
The master bedroom lies next to the living room and is painted in a warm shade.
The master bedroom has an en suite bathroom with gray tiles and a walk-in shower.
photography via Finn