Colorful Rooms in a Mid-Century London Home
It's clear that the owners of this 1960s London home have a love for design. The colorful rooms are super stylish and decorated with mid-century and modern design pieces.
The living room has a wooden herringbone floor and is painted in a moody grey/blue tone, but the large windows to the garden make it a very light room. The brighter color touches like yellow and red help with that as well.
The reading nook feature in the bedroom is probably my favourite bit of the house, it looks wonderful and it's nice to have a unique design feature in your home isn't it?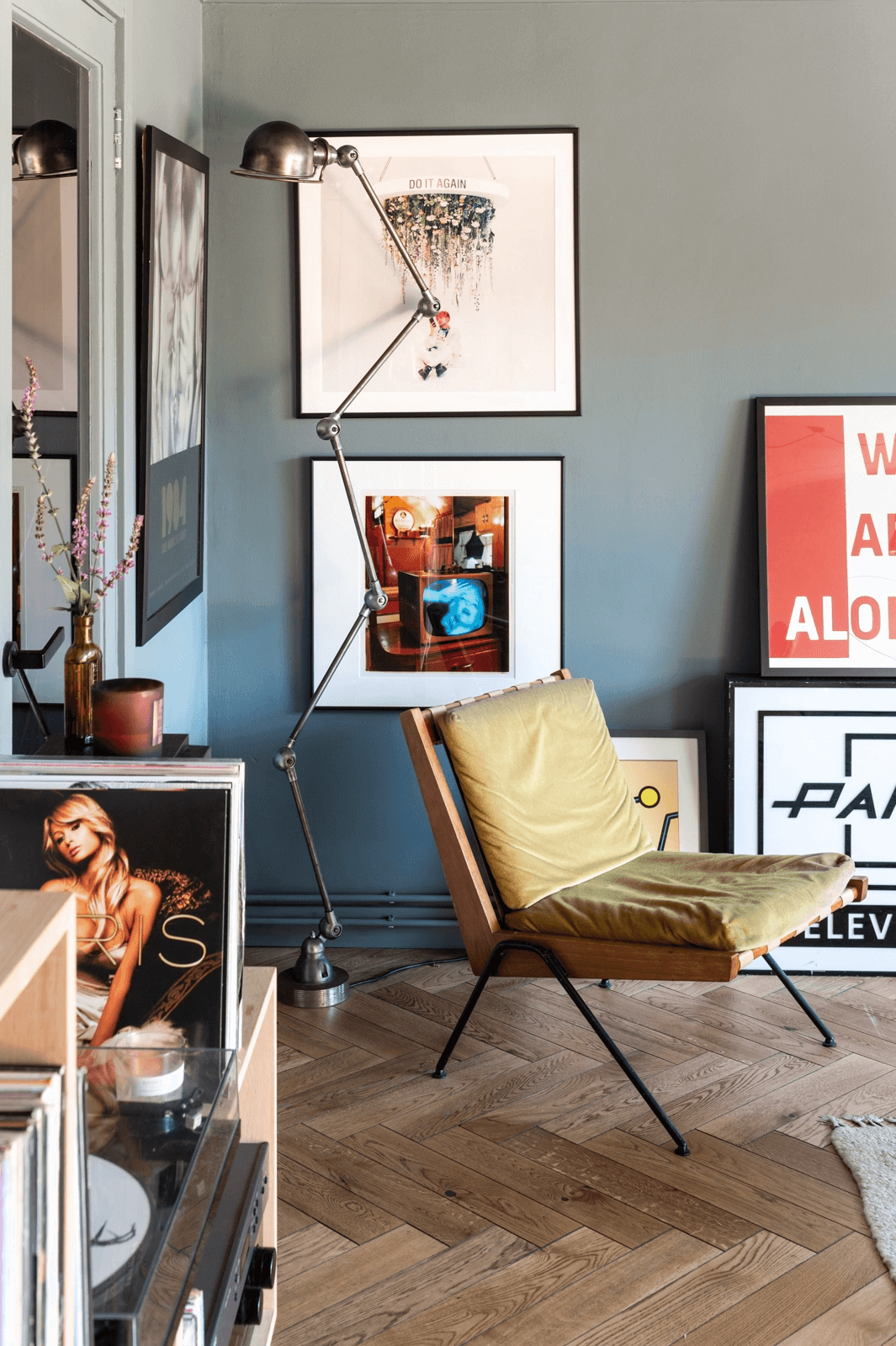 photography by The Modern House