Curved Lines in a Wooden Tiny House
Many people dream about living in a tiny house. And when a tiny house is designed properly you can really turn such a small space into a dream home.
This tiny house is certainly something special. Romain Lemonnier of P'tit Nid Mobile designed this tiny house for a homeless man who recently inherited some money. Not enough to buy a "normal" property, but enough for a tiny house.
You can tell that Romain is a true craftsman, because the design of this tiny house is amazing. The entire home is made of wood. And throughout the home you see round and curved lines. It gives the tiny house a soft touch.
The two staircases lead to the loft bedroom (big enough for a double bed) and an half floating outdoor terrace. Tiny home living doesn't look bad when you have a house like this.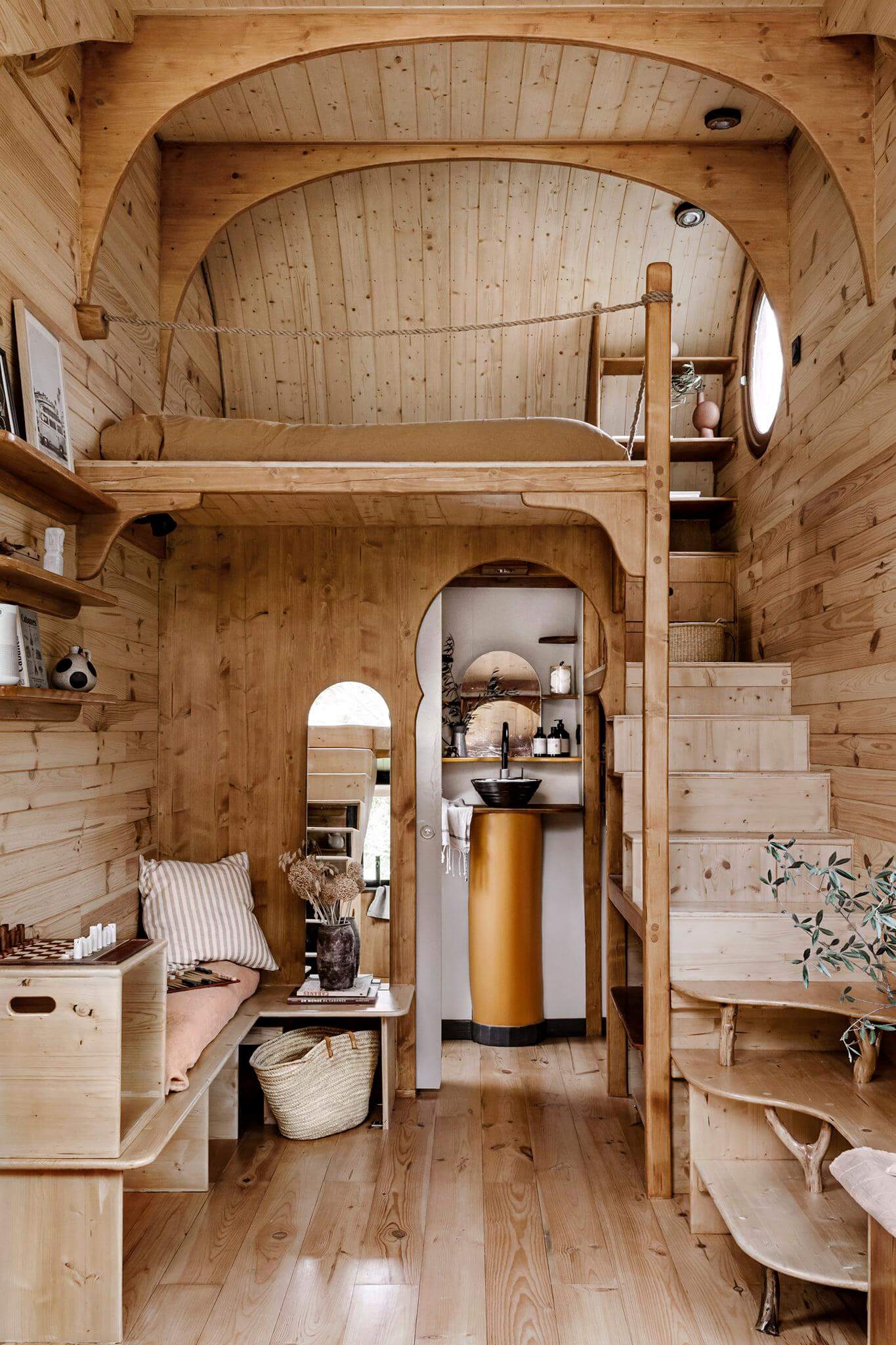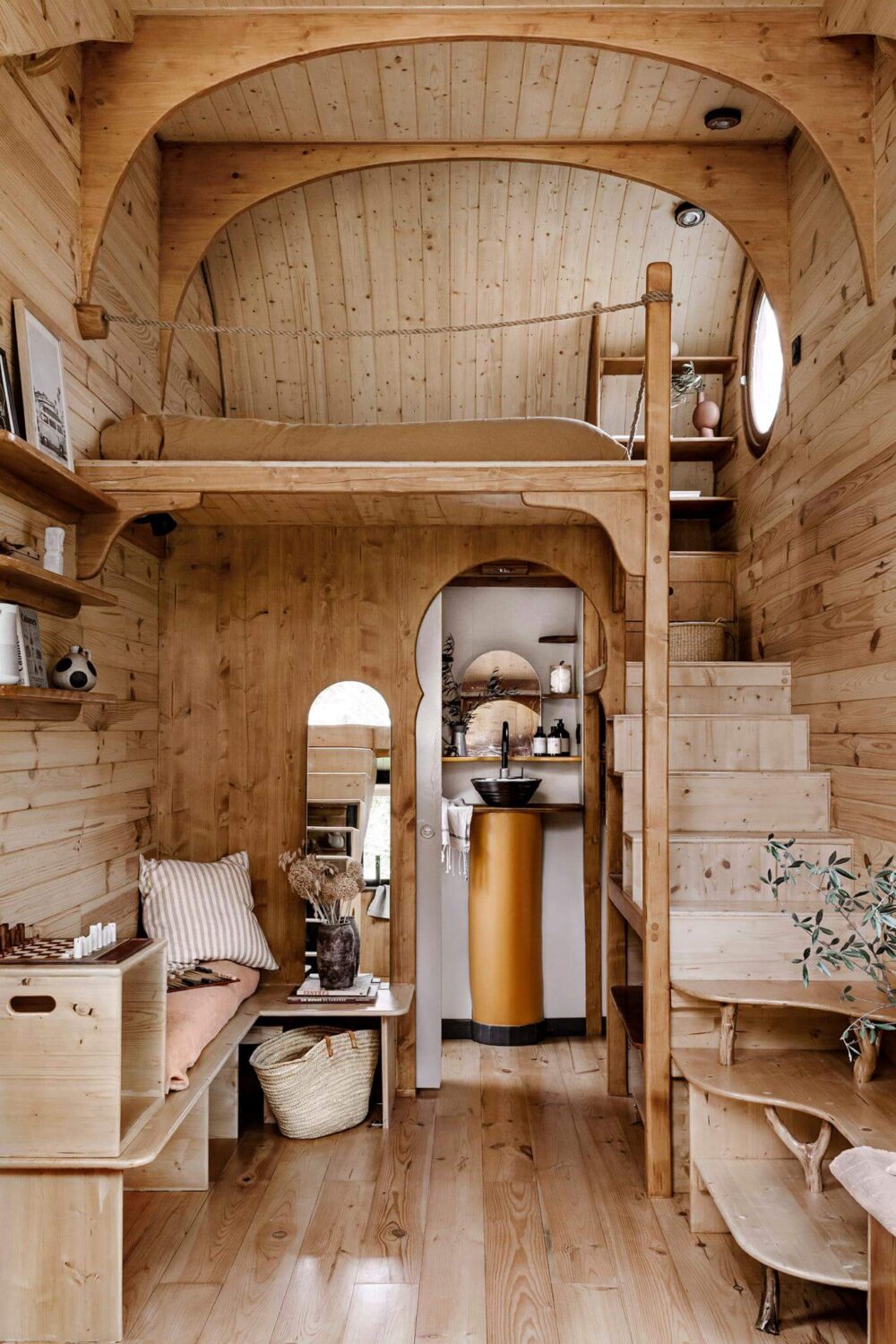 Cozy built-in seating and the bathroom under the sleeping loft.
A proper sized handmade kitchen with round curves and open shelves.
Storage solutions are important when you live small. And benches and stairs are perfect storage spaces.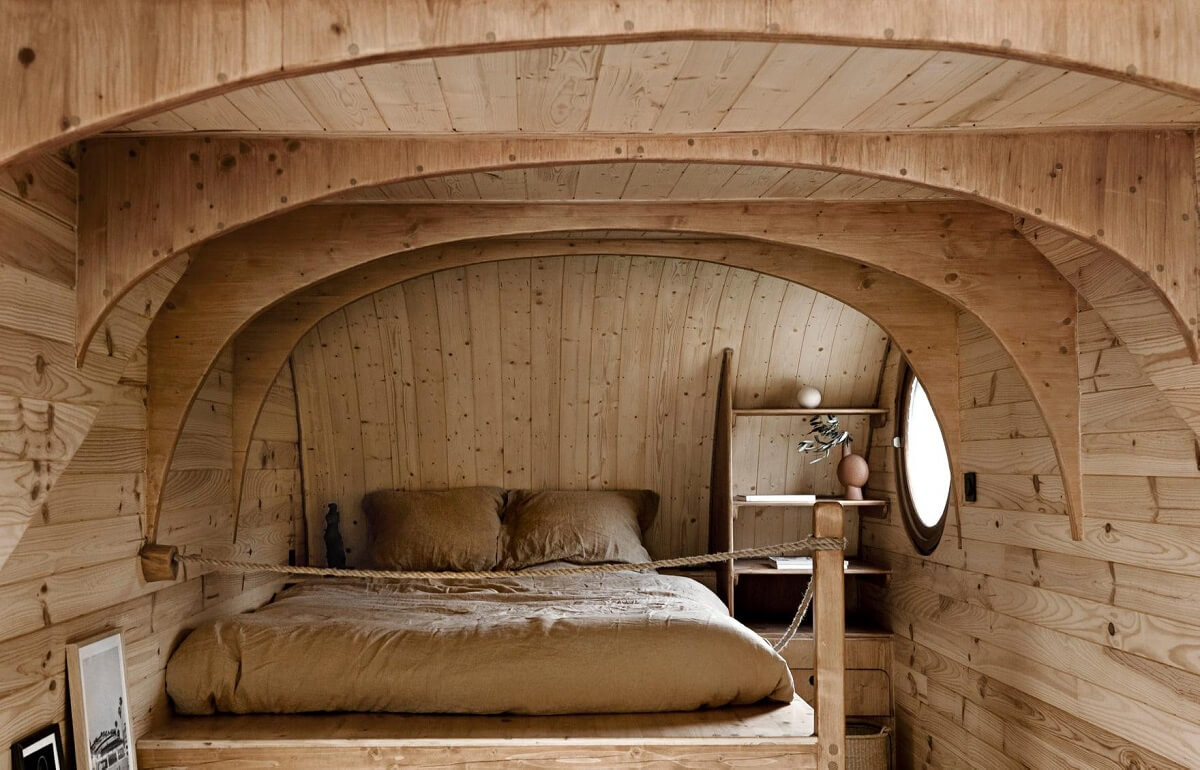 Normally a sleeping loft can feel really cramped. But the ceiling in this tiny house is pretty high so you have a spacious feeling sleeping loft.
Take a look at these tiny houses:
styling & photography by Anna Malmberg (you can see her former home here) and design by P'tit Nid Mobile