A Dark Gray Painted Ceiling in a Scandi Apartment
In central Gothenburg stands an elegant apartment that is mainly decorated in gray tones. The Scandinavian apartment complex was built at the end of the 19th century and still features original elements such as stucco, wooden floors, and double doors.
The historical elements, in combination with the wooden floor and gray color scheme, give this home a timeless and classic look. The owners of this home could opt for a moody gray interior design thanks to the large windows that let in plenty of natural light.
The owner decided to make the living room cozier by painting the ceiling darker than the walls. Doing this makes the ceiling space feel lower, creating a cozy look.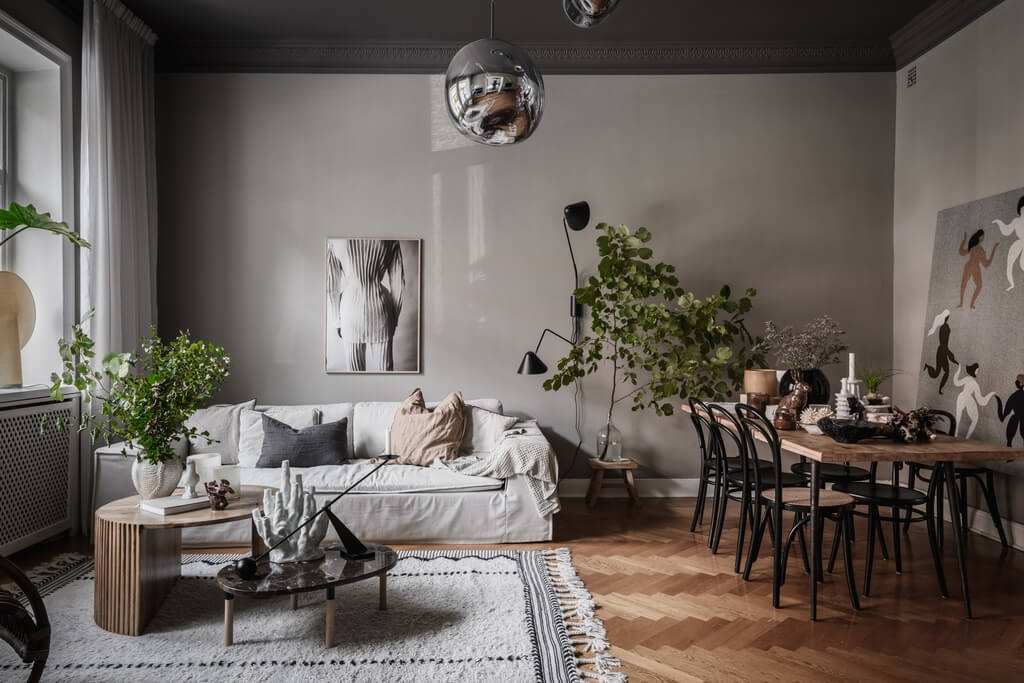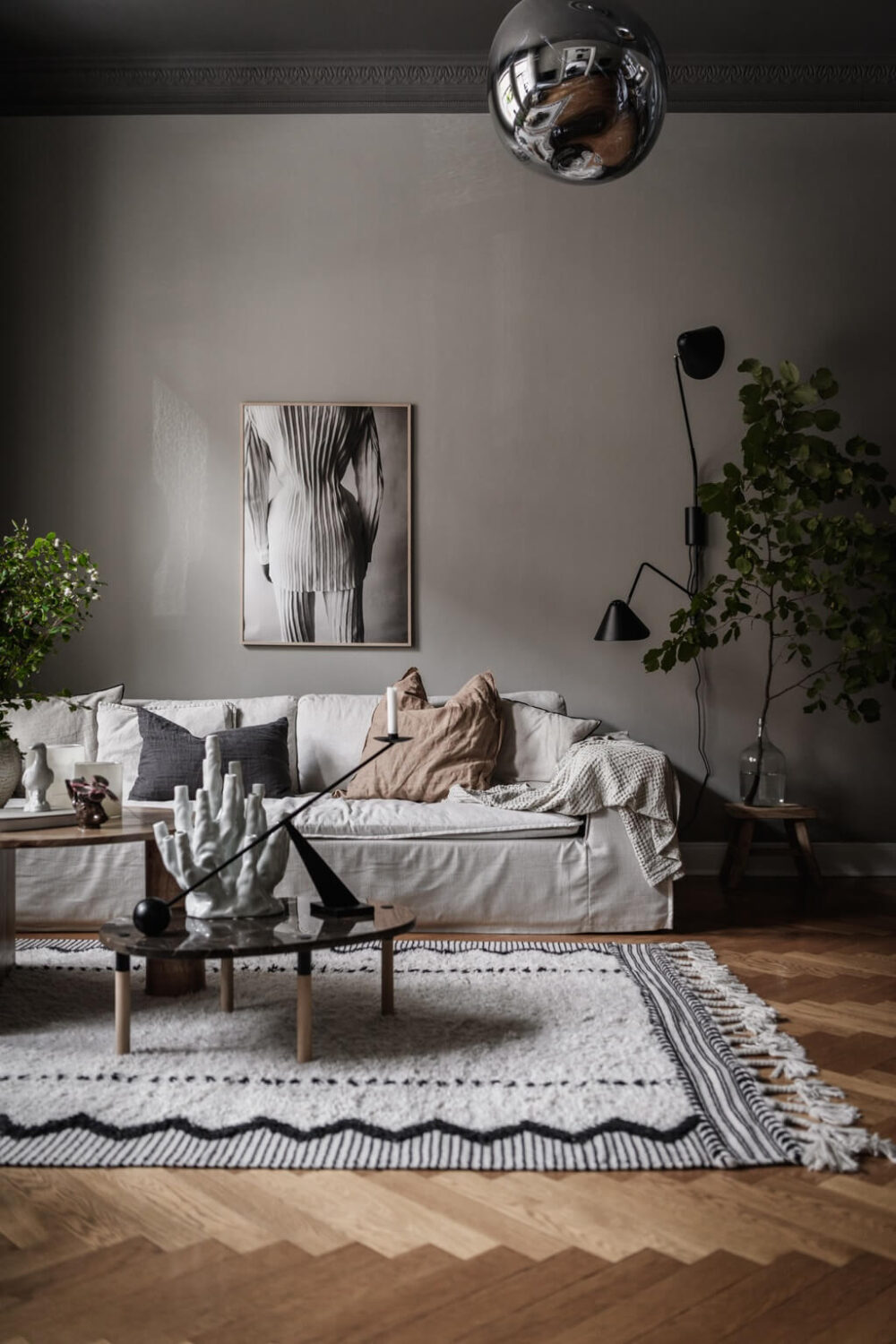 The gray walls and ceiling are paired with a warm wooden floor laid in a herringbone pattern. It adds a warm touch to the room with otherwise light and neutral colors.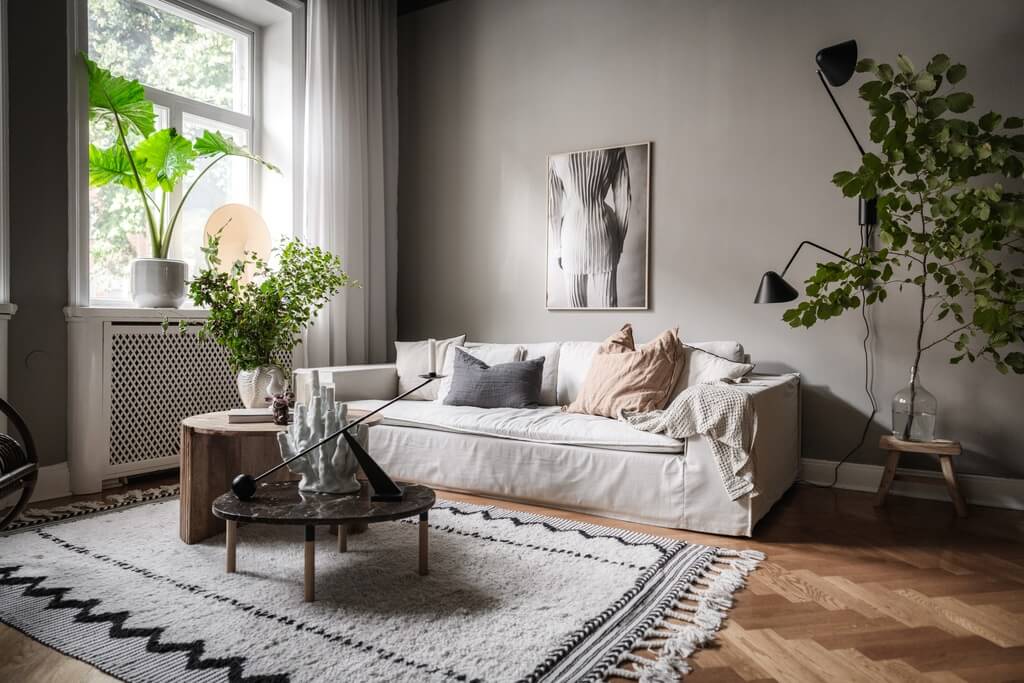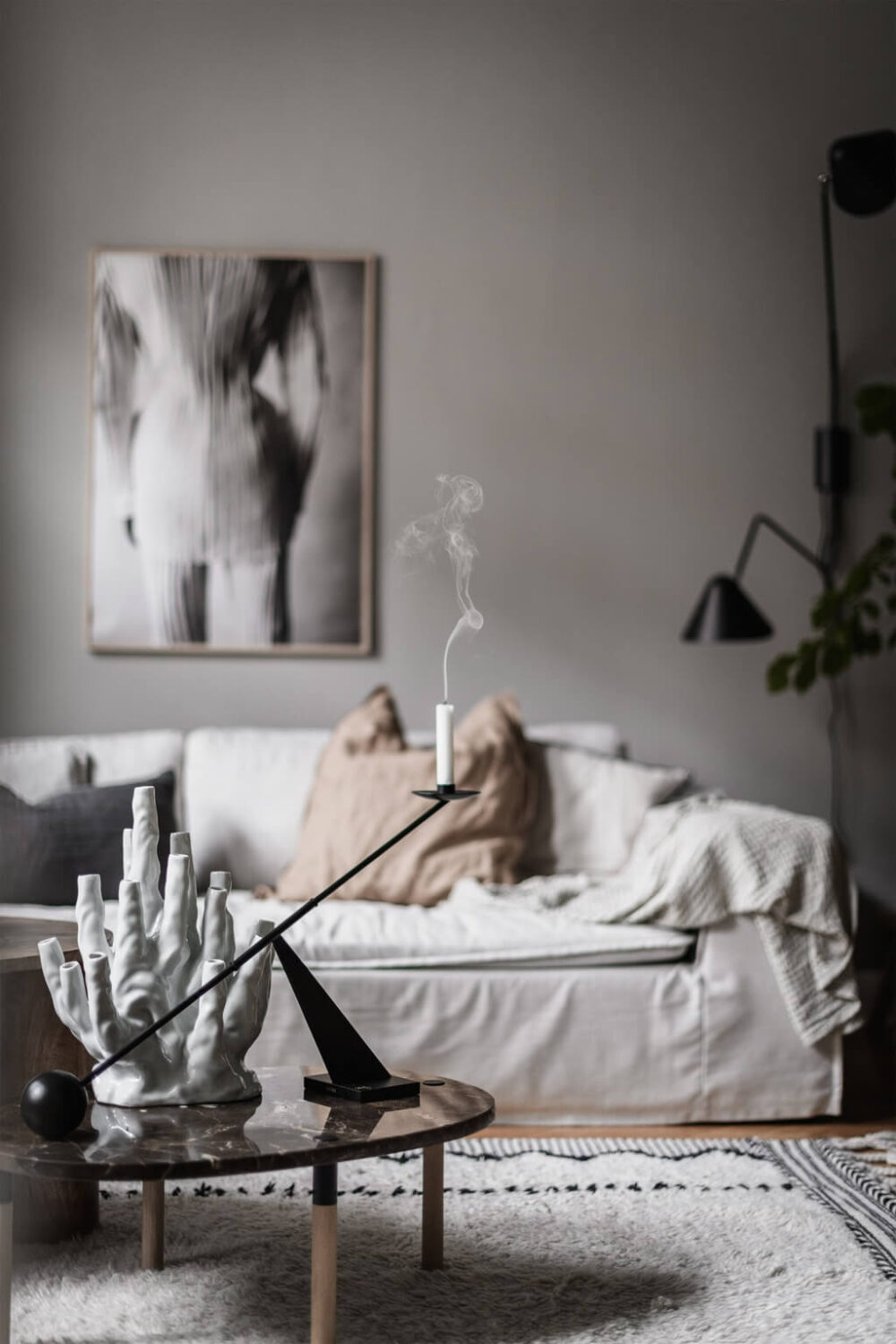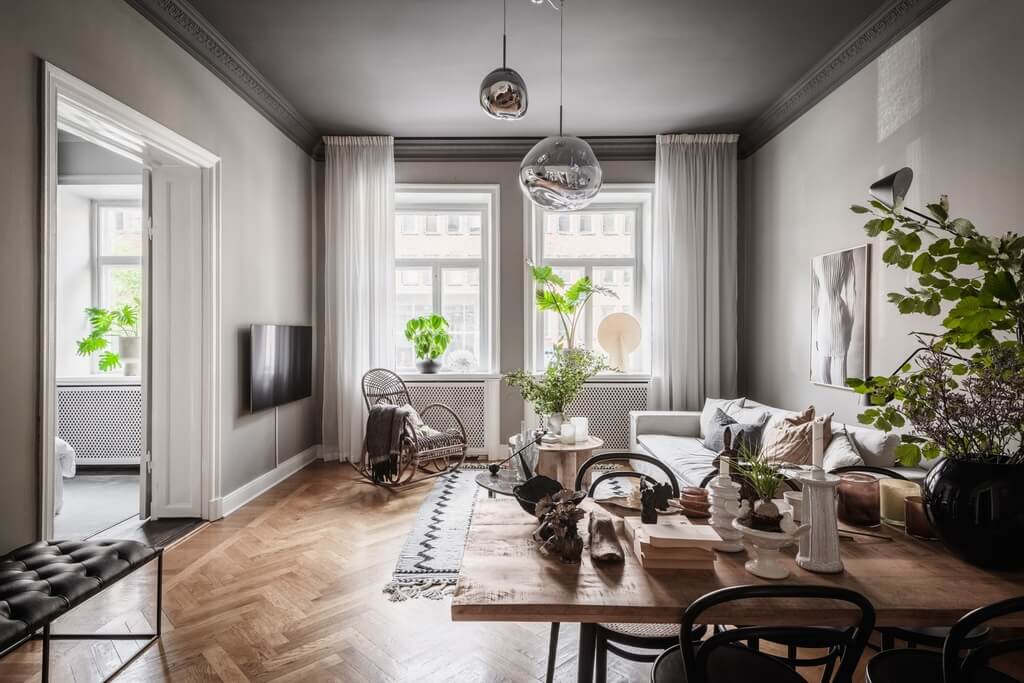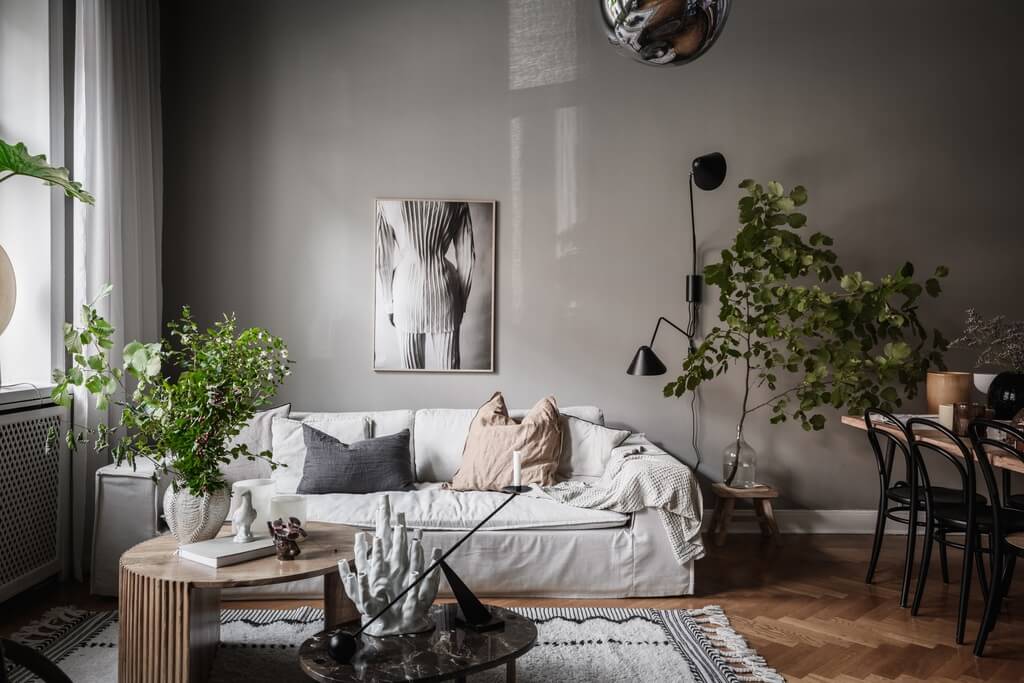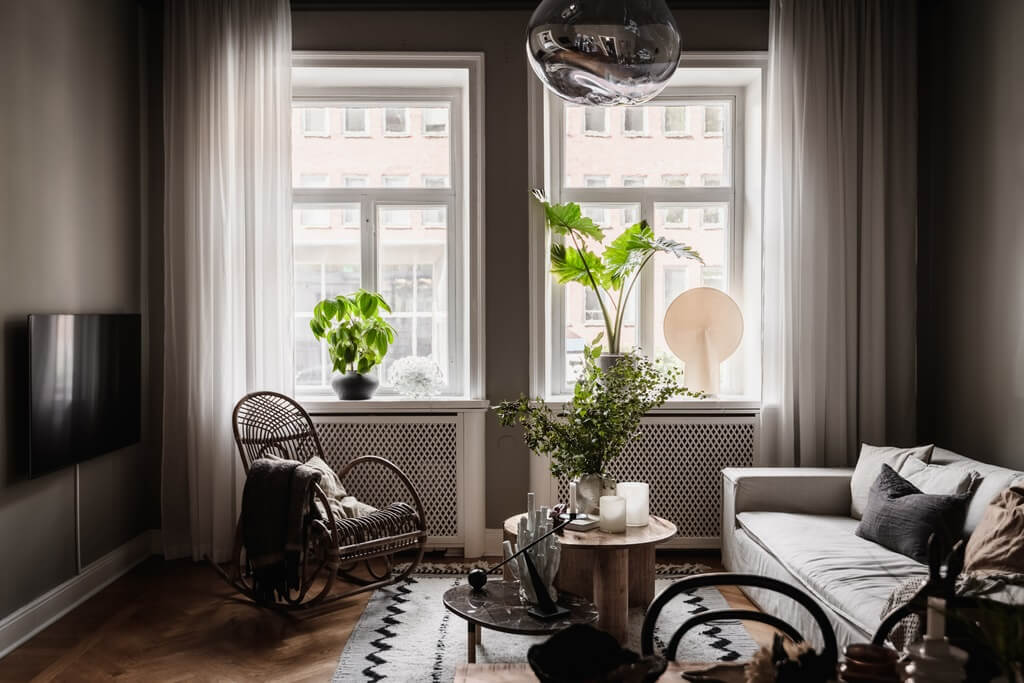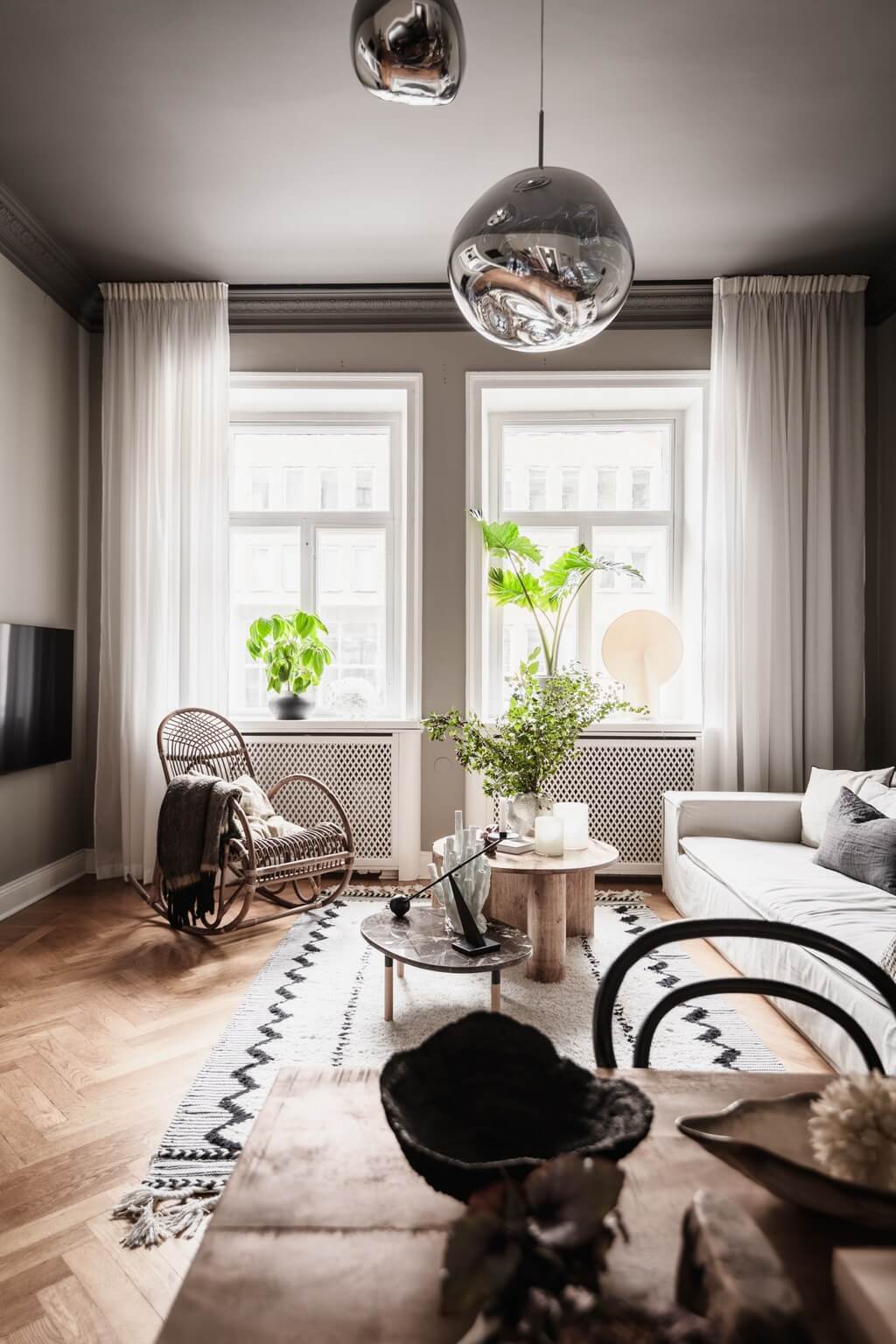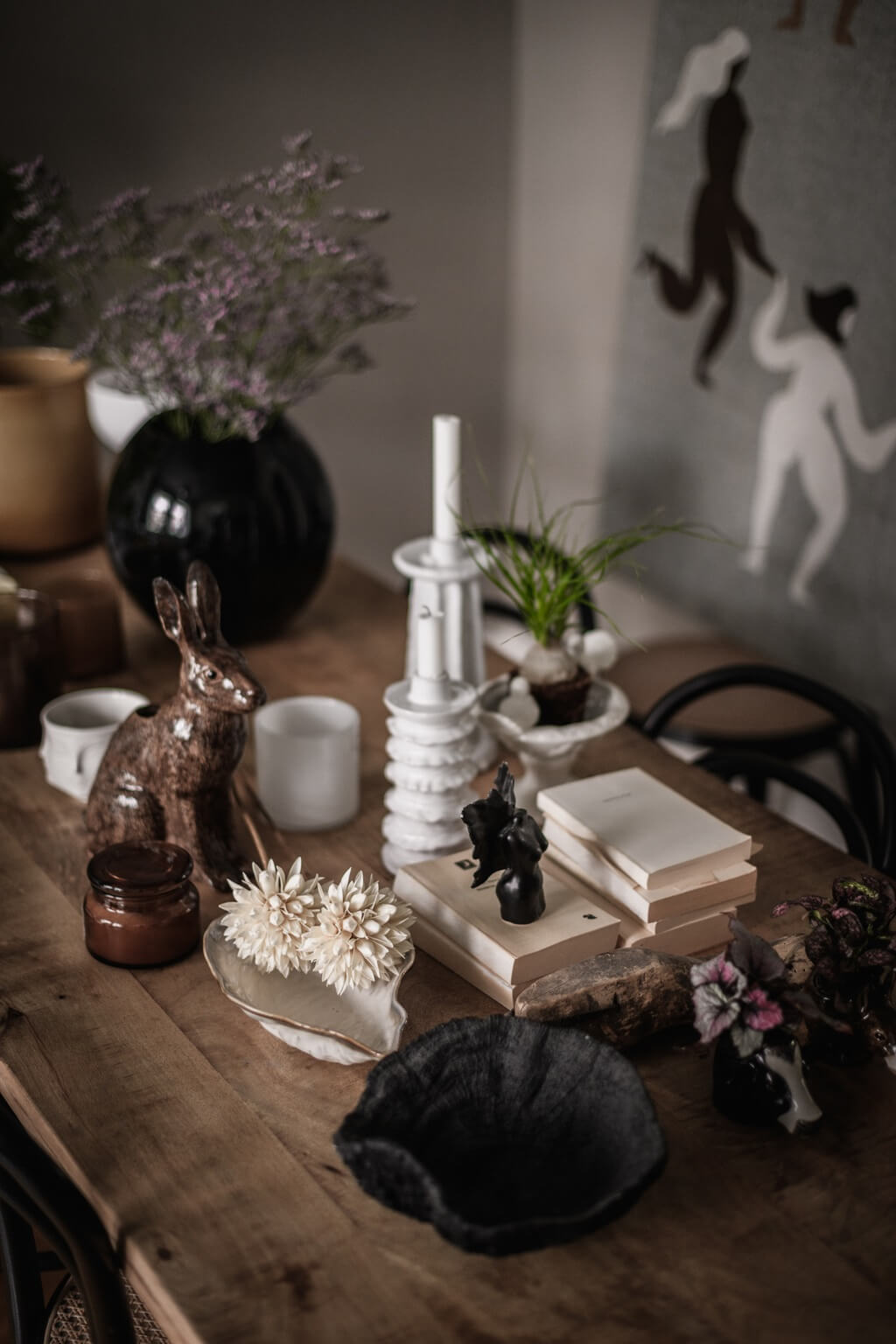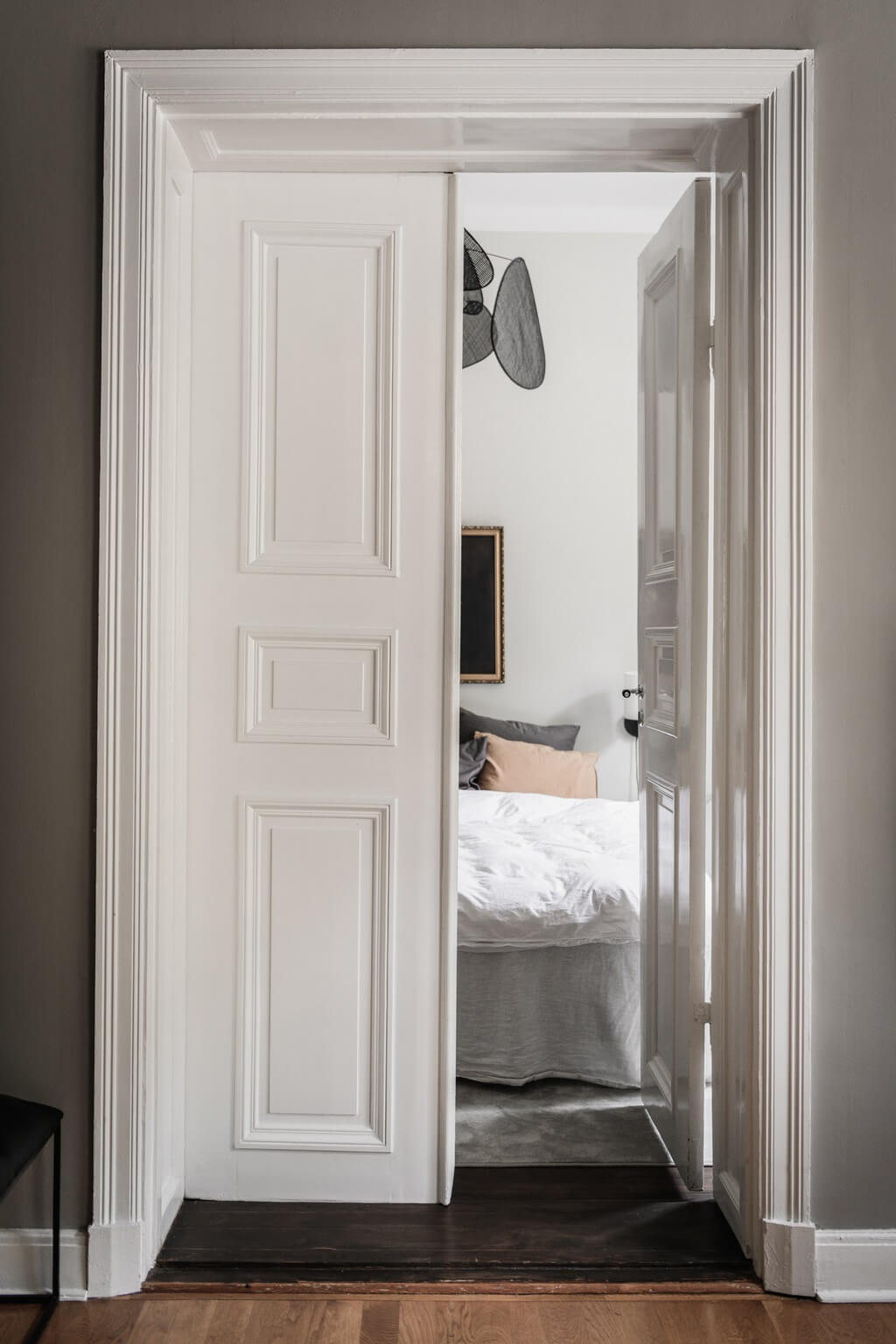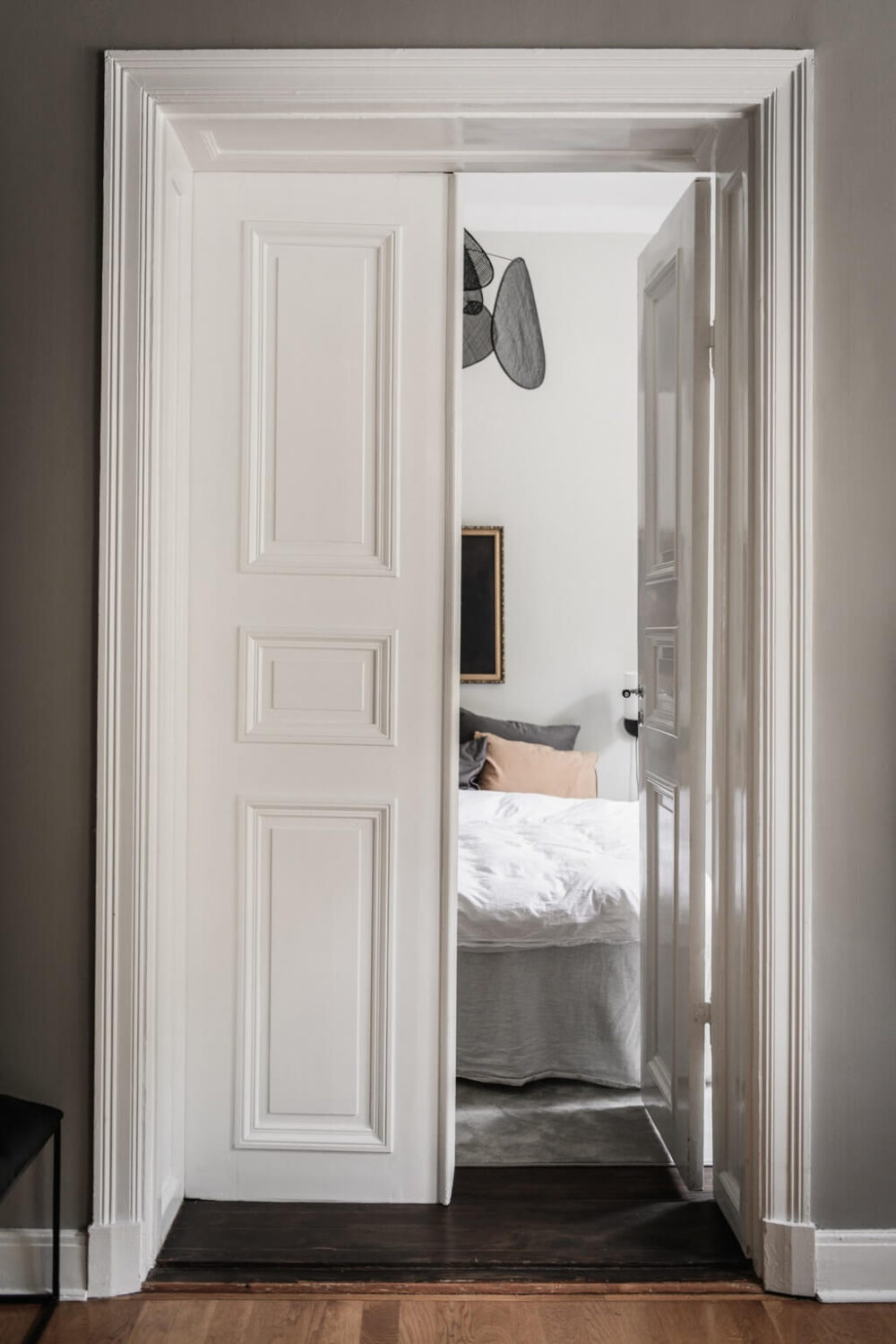 Beautiful historic double doors leads you to the master bedroom.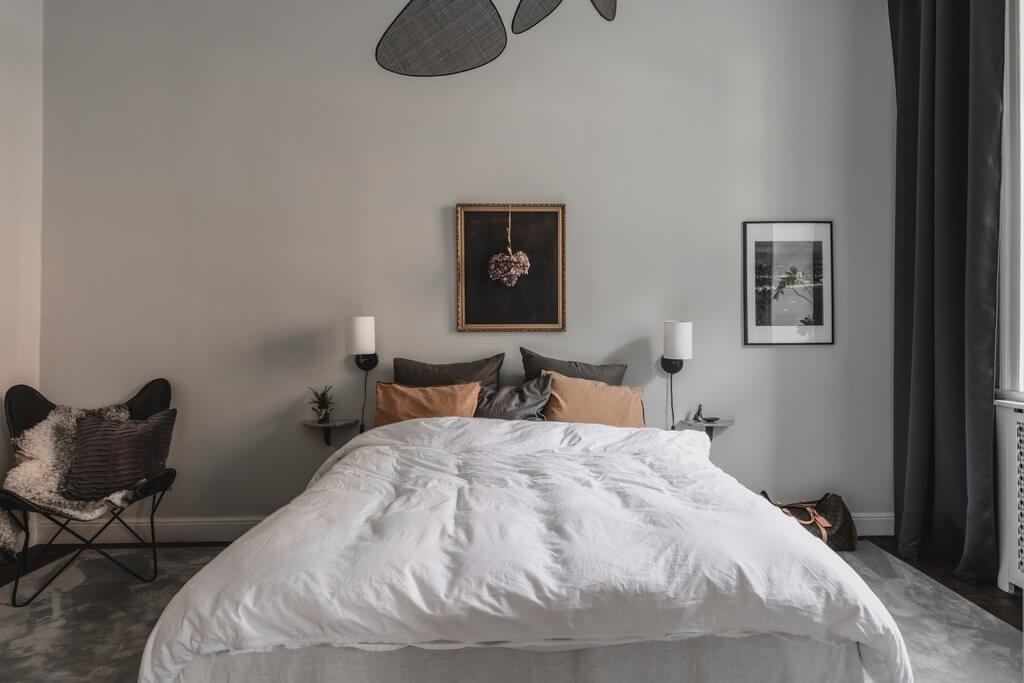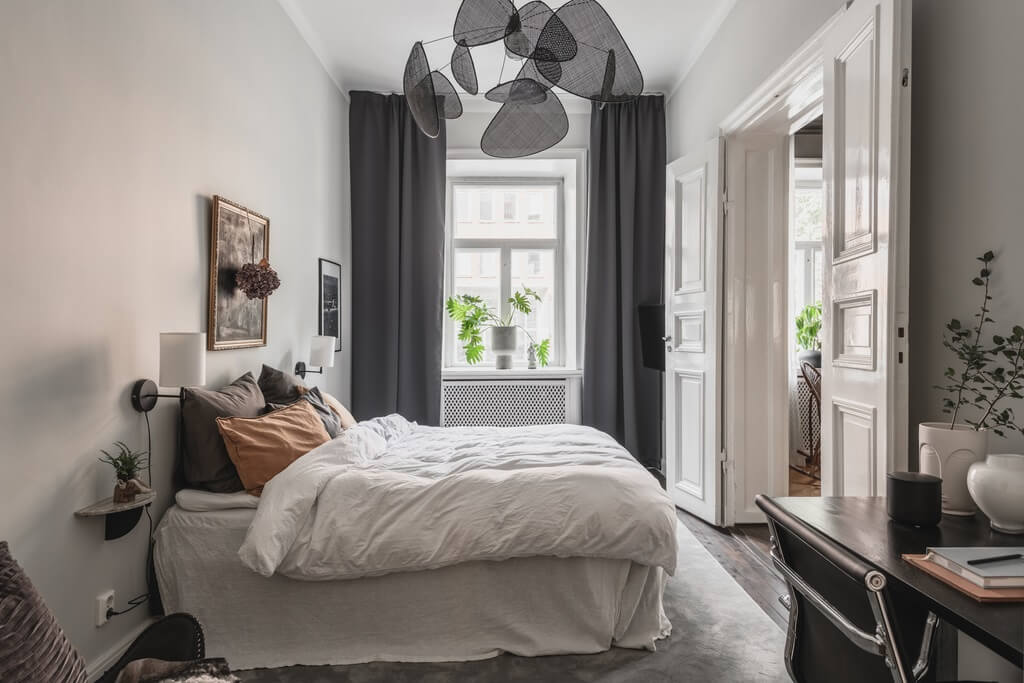 In the bedroom, they also opted for a monochrome gray color scheme with light gray walls and darker gray curtains.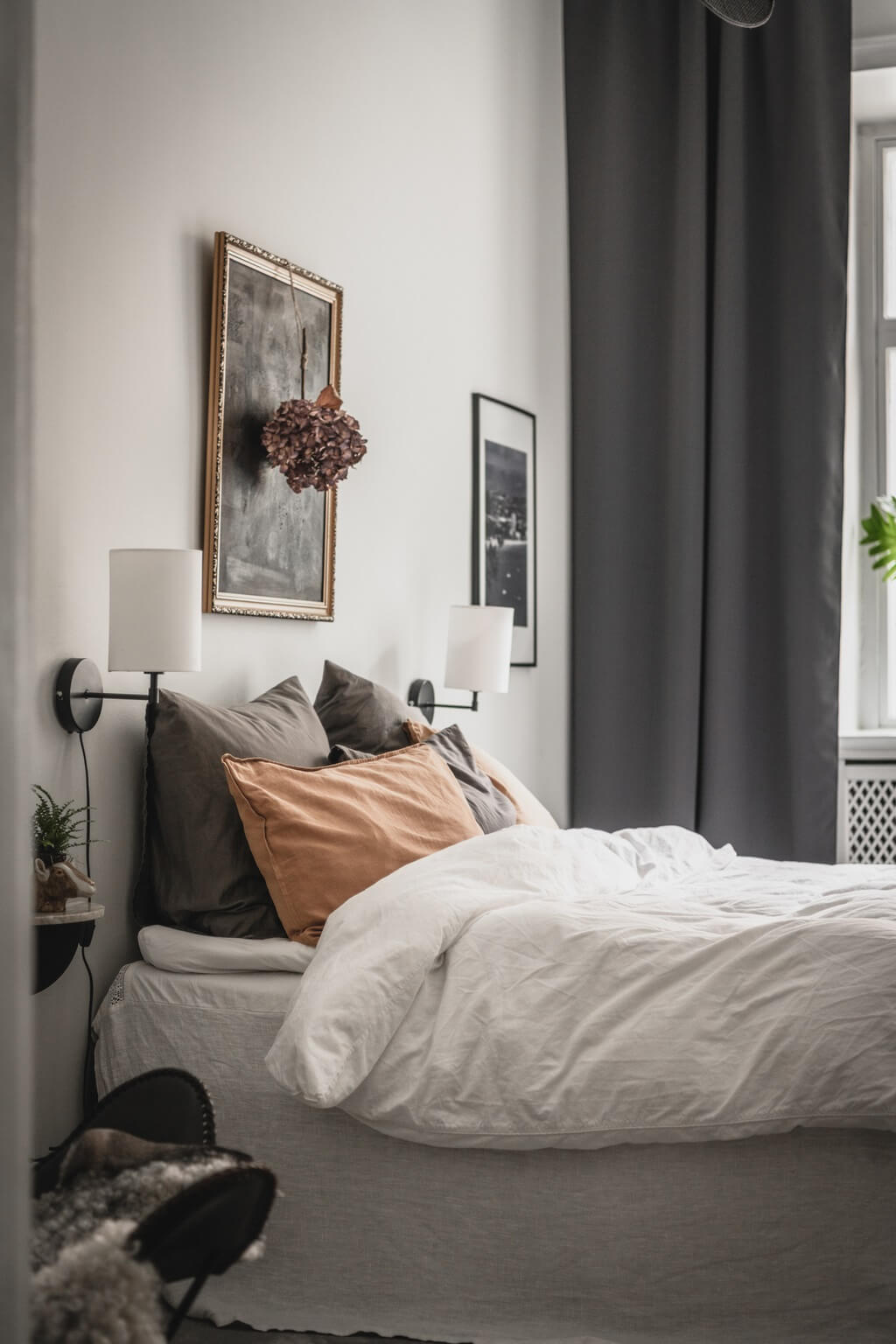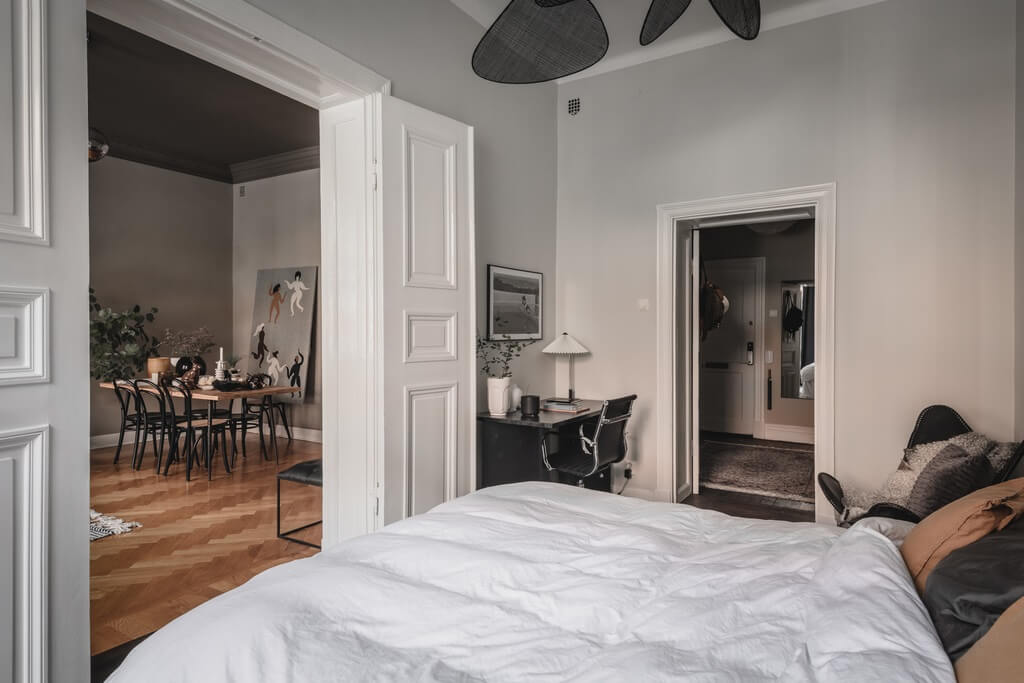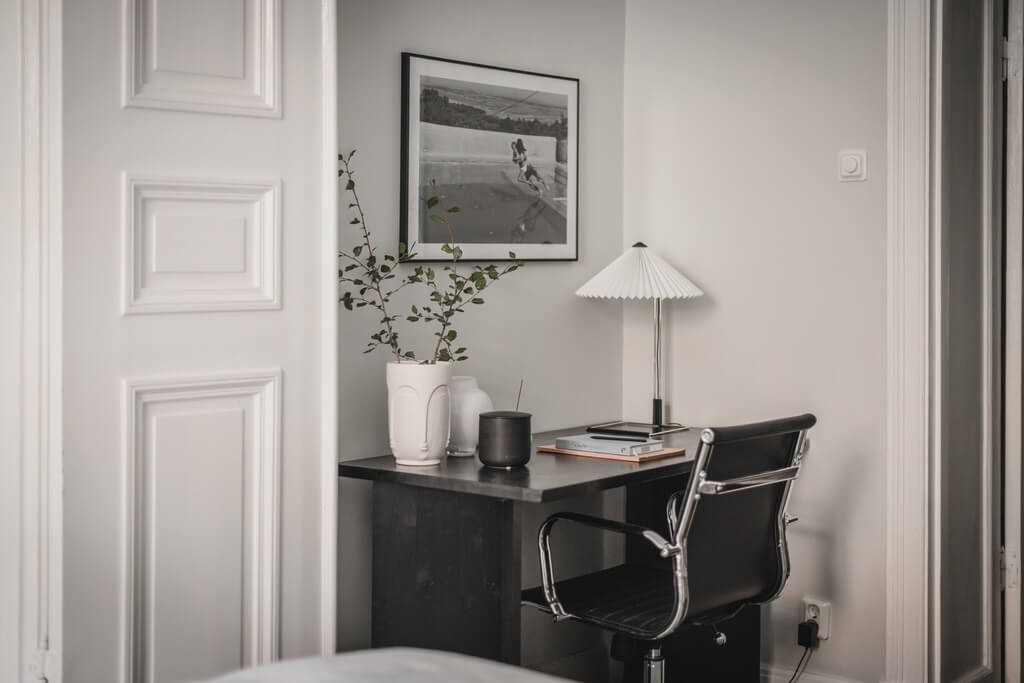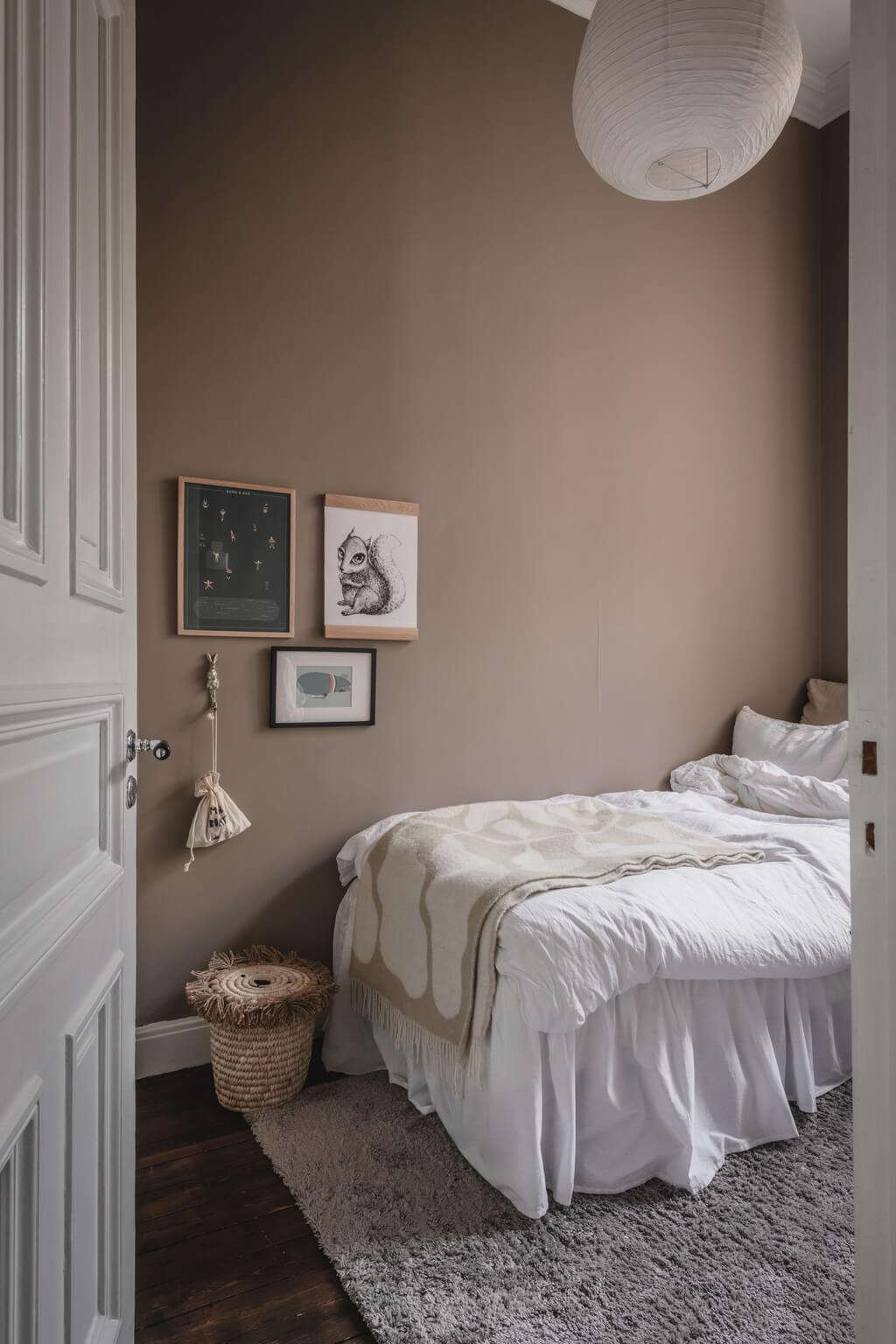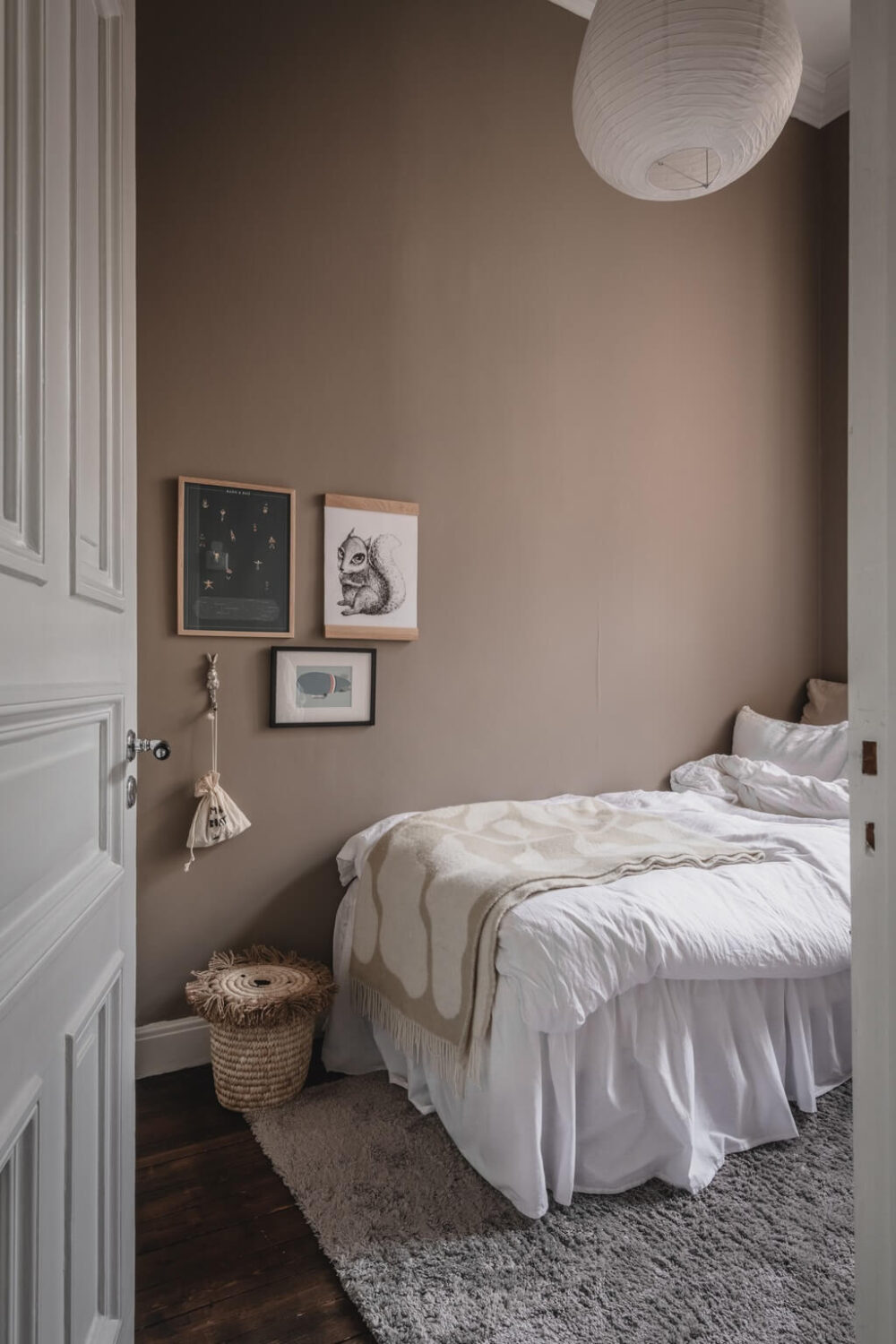 The only room that is not decorated in a gray scheme is the second bedroom which has a subtle earthy color on the walls.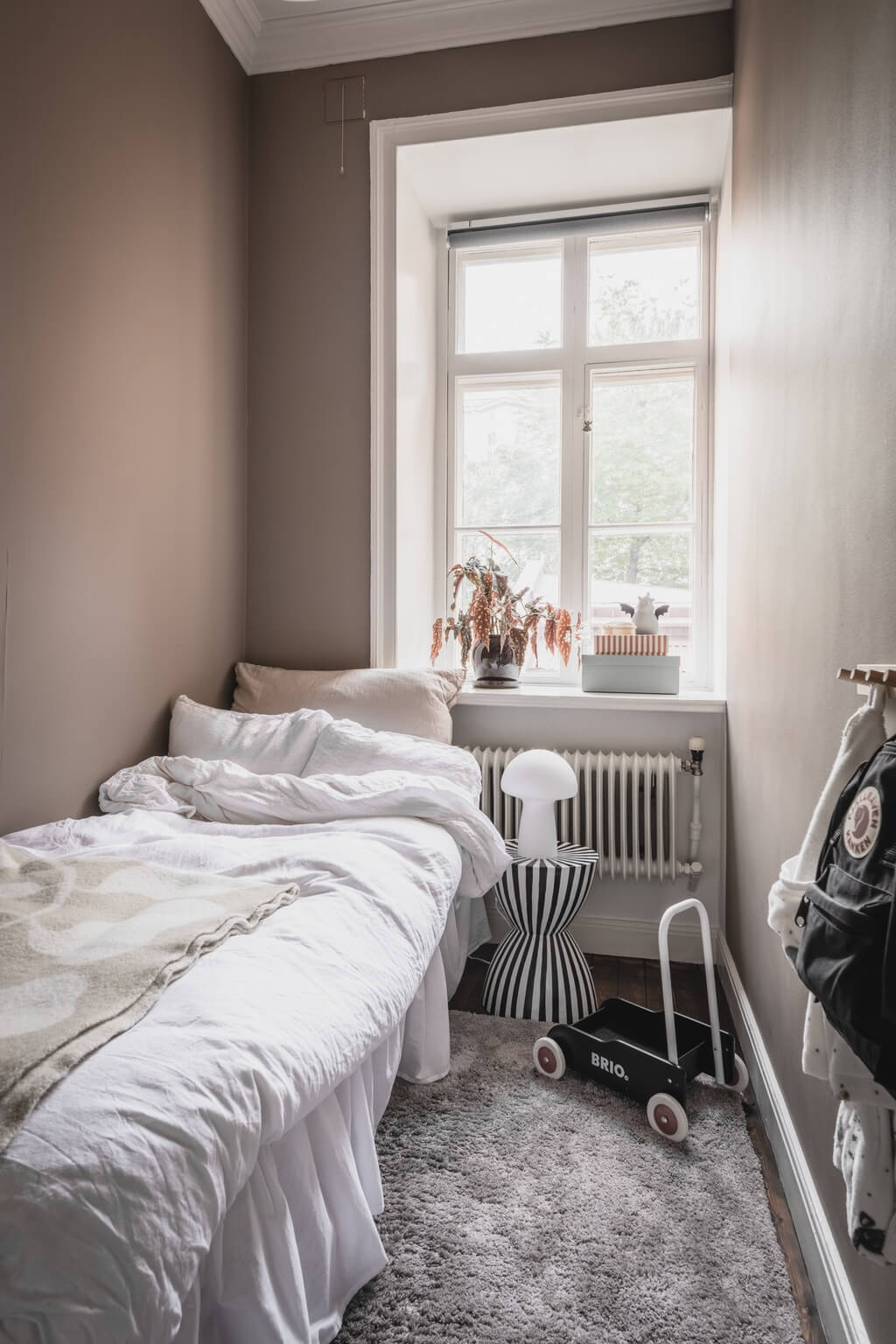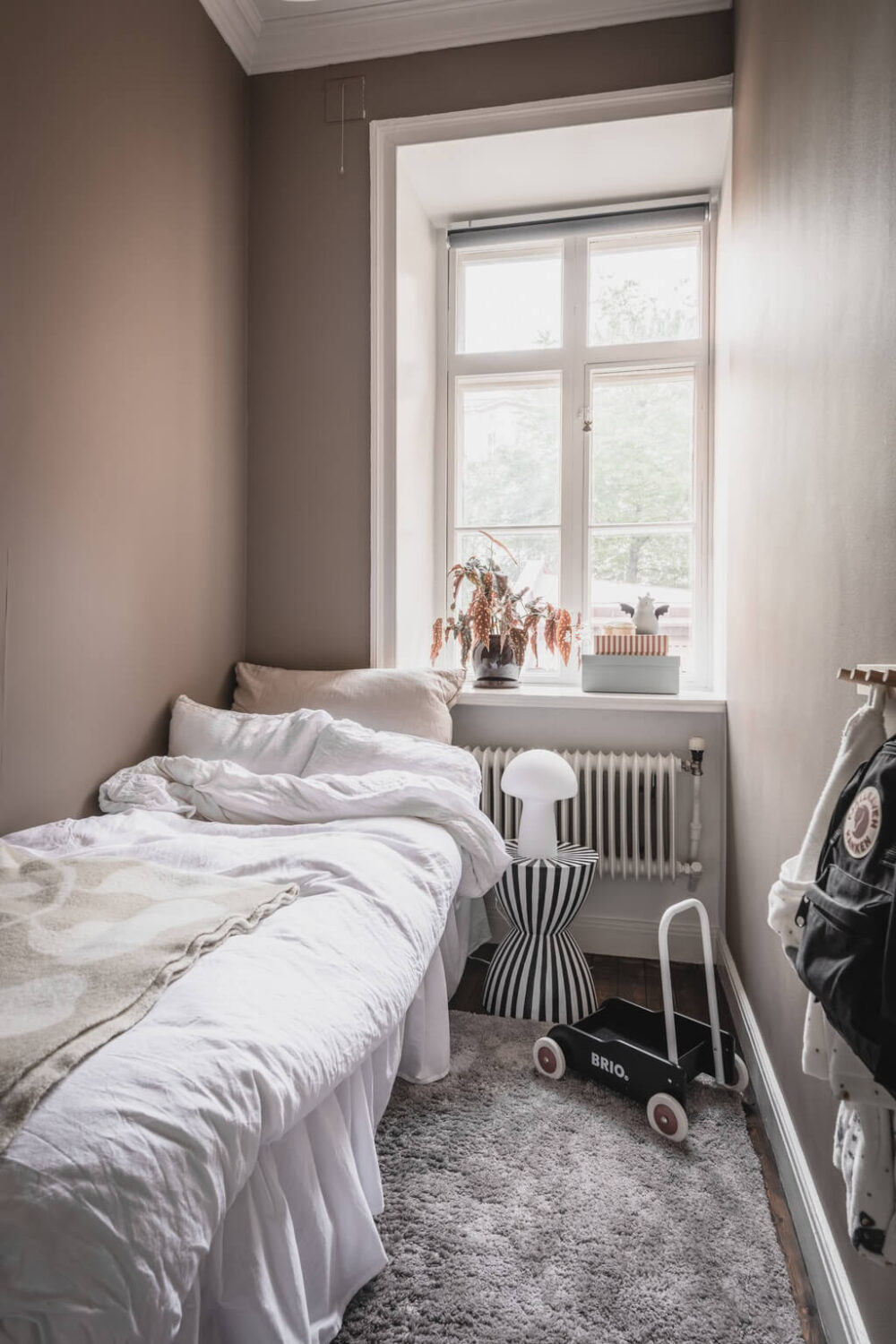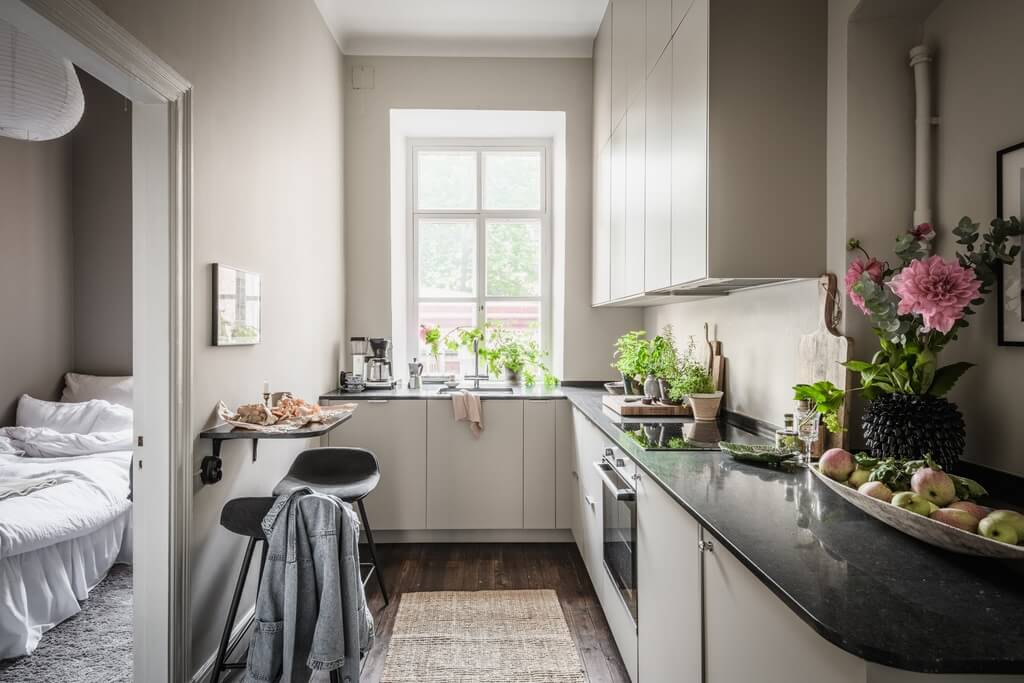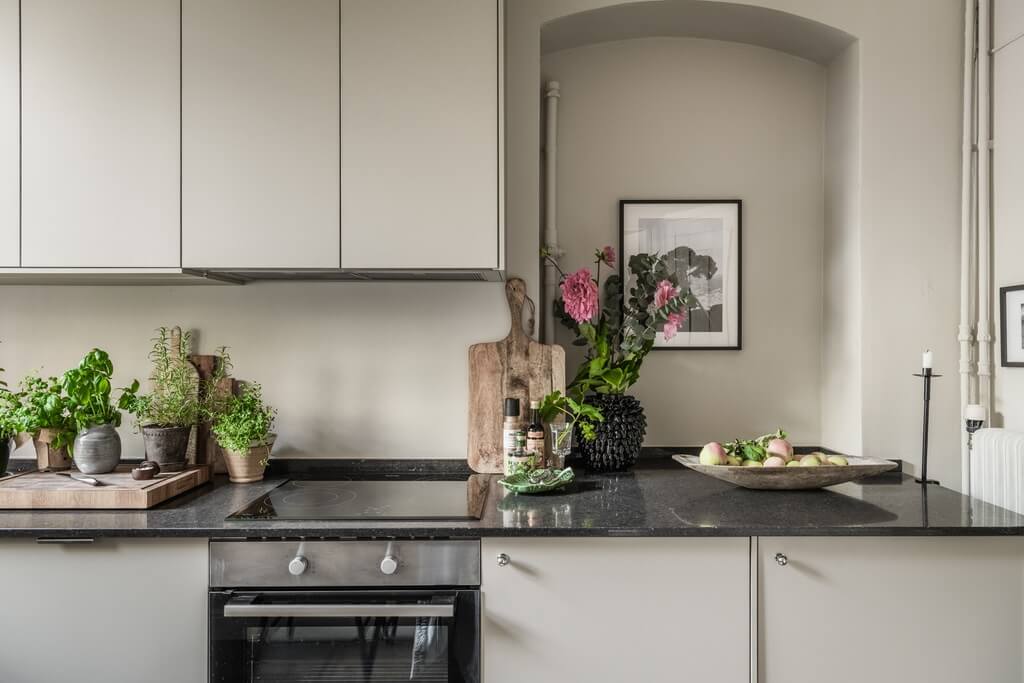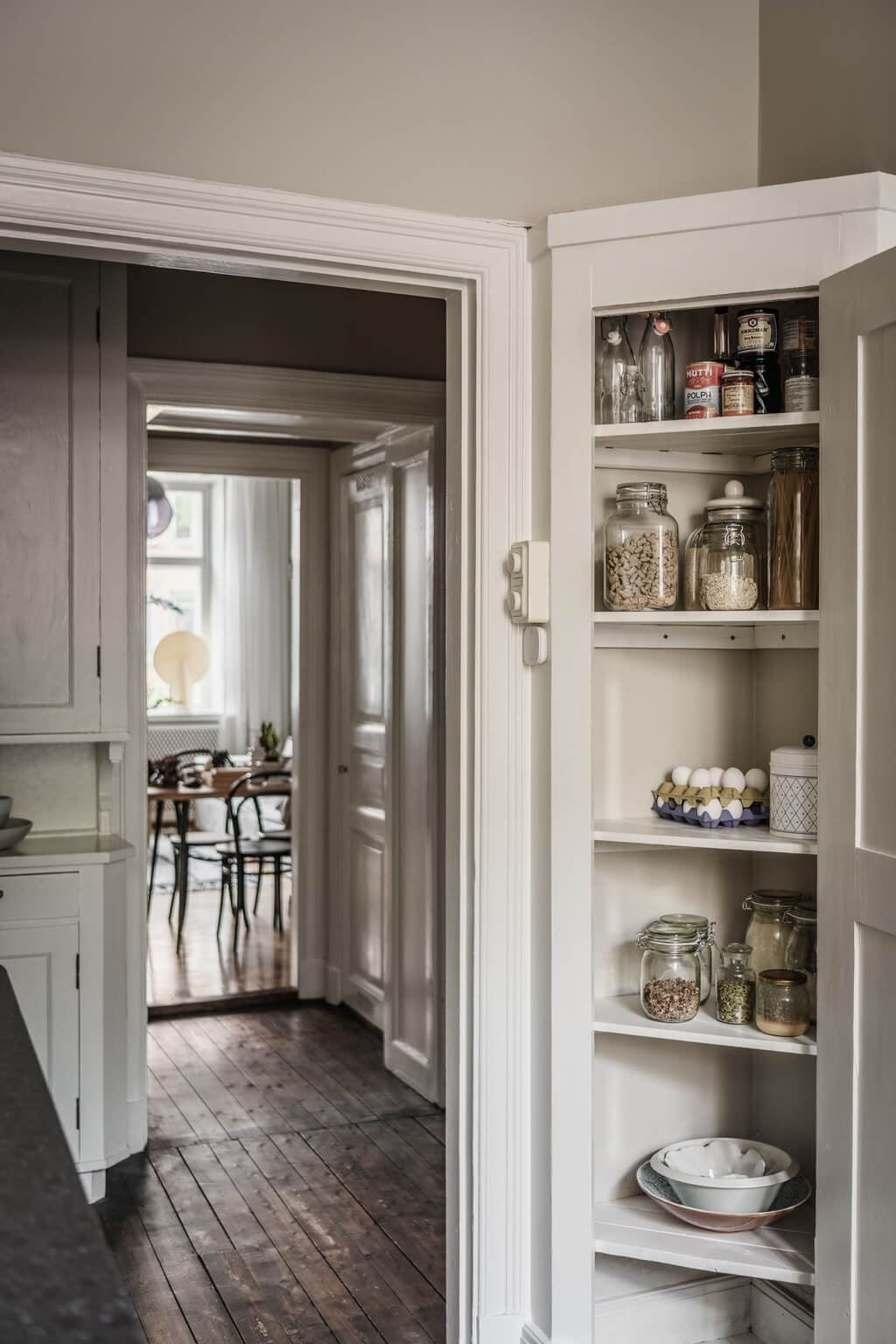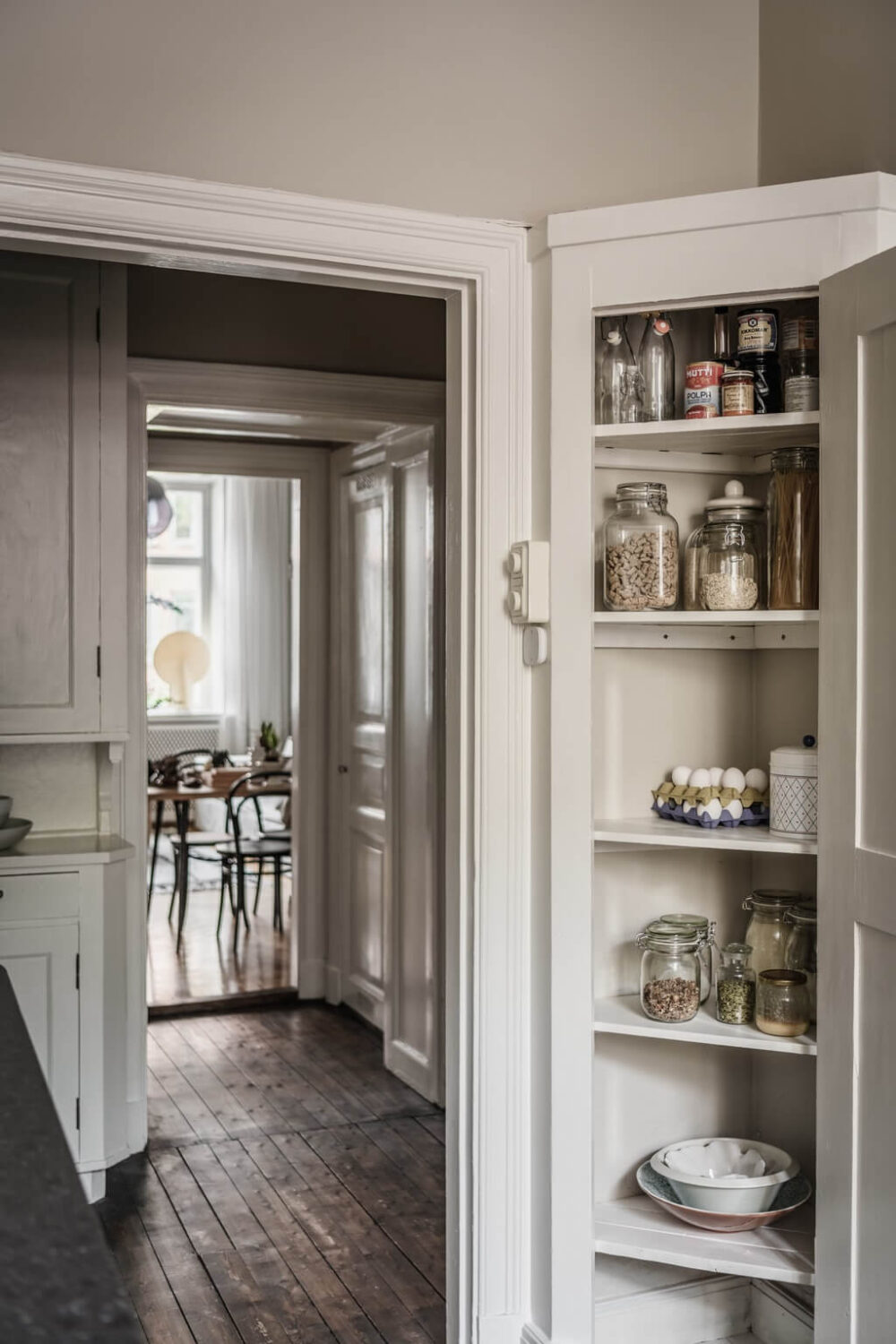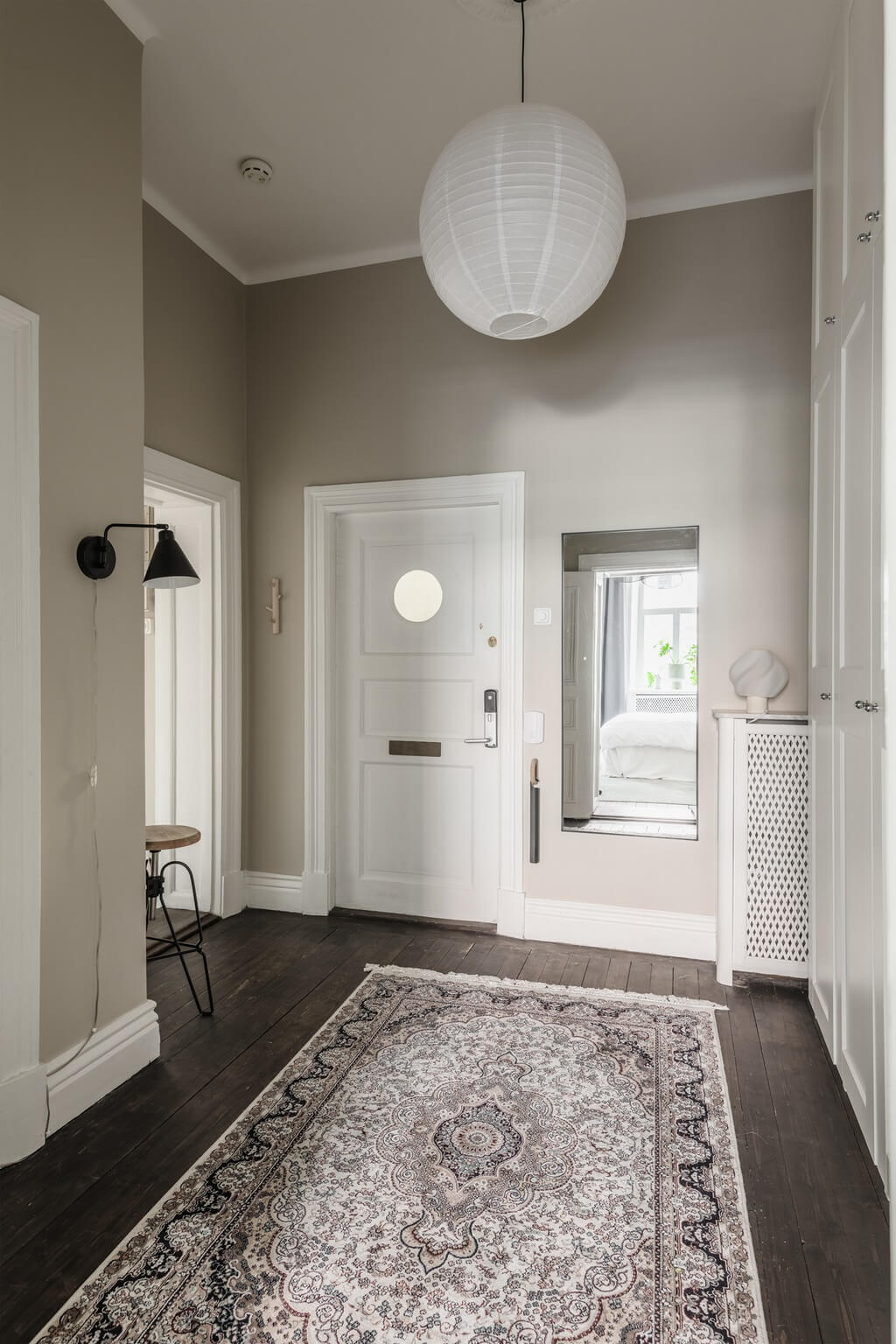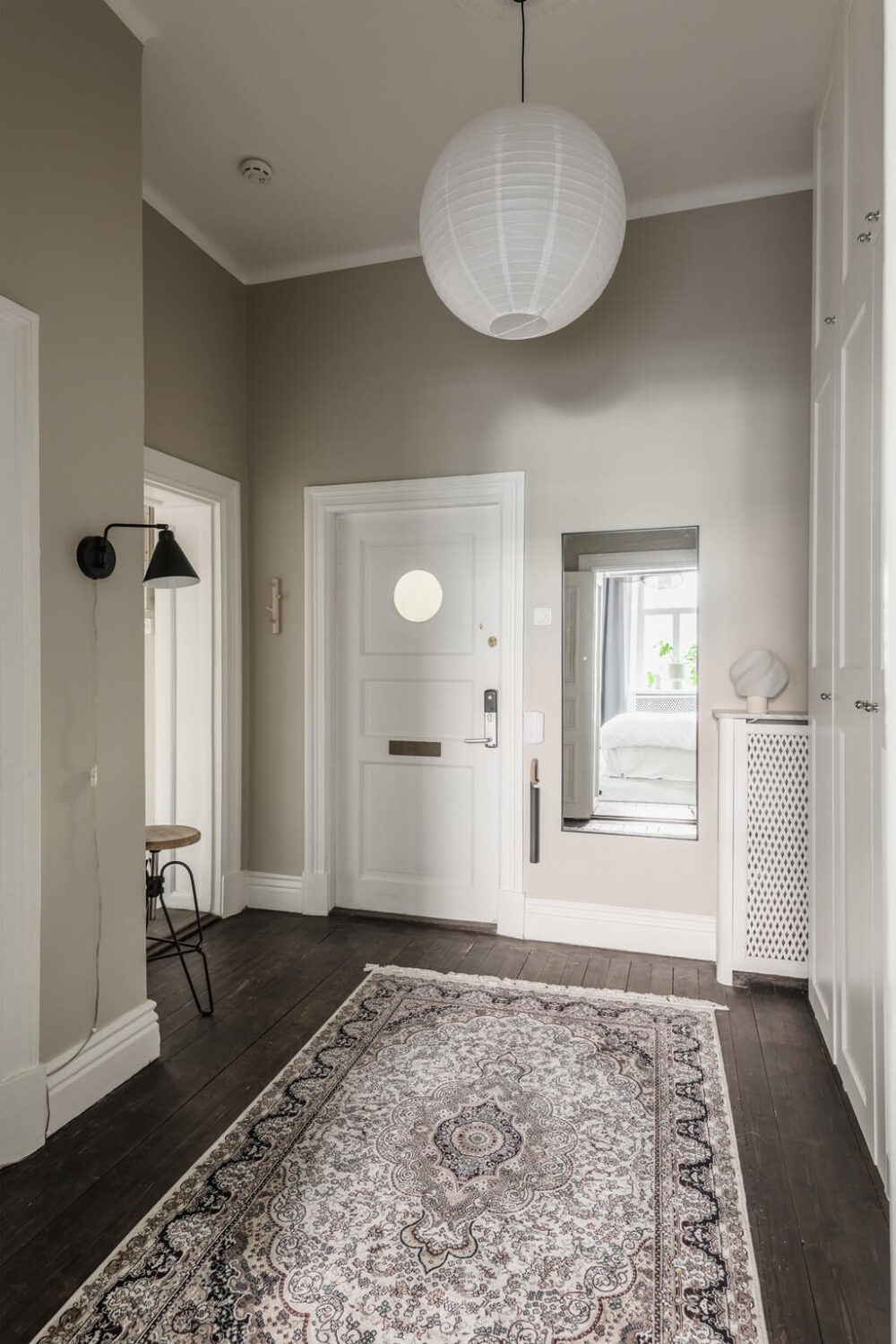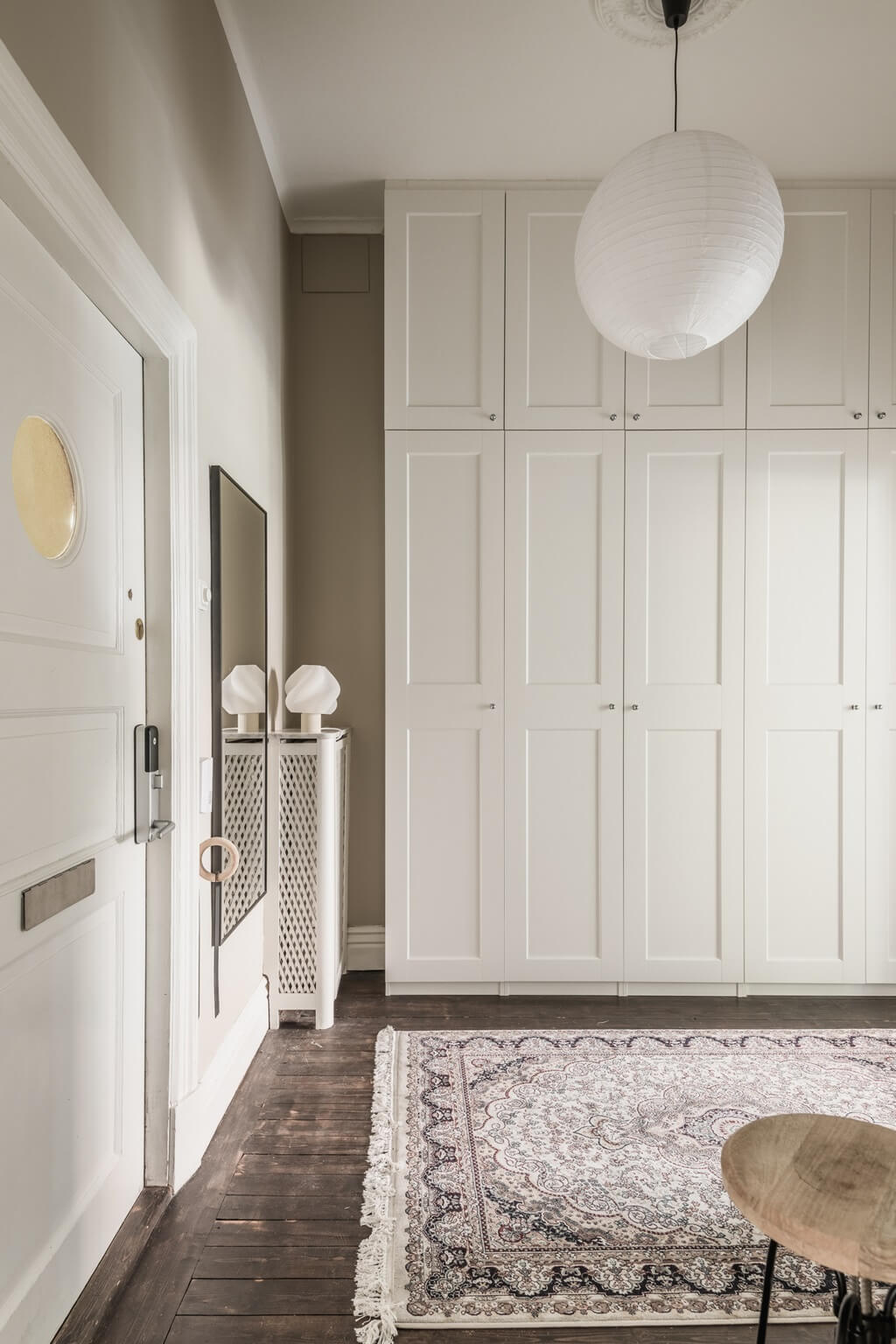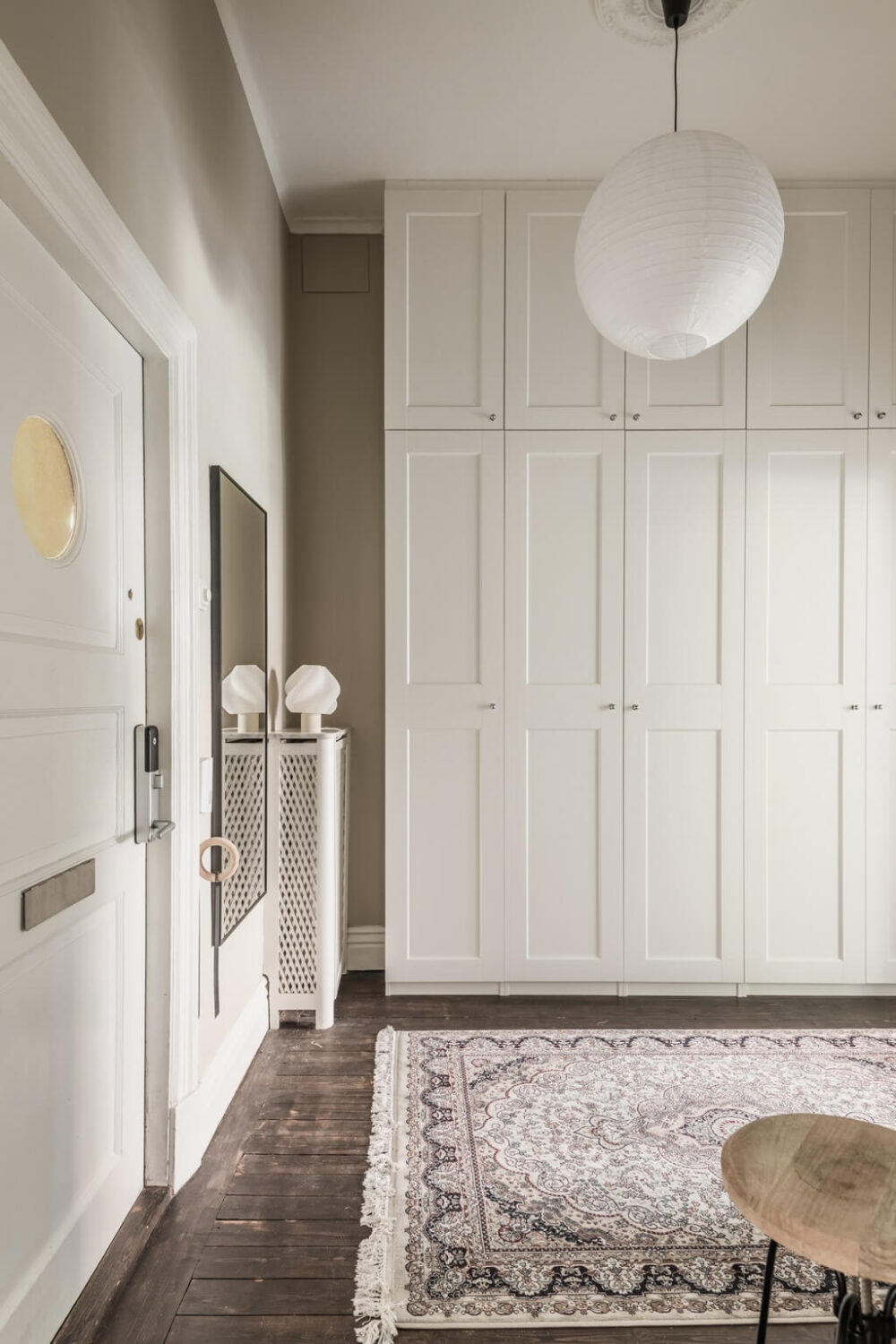 photography by Anders Bergstedt for Entrance Mäkleri