A Charming Two Bedroom Apartment in London
In the Wyatt Park Mansions in London lies this charming two bedroom apartment I'd love to show you. The apartment block was built in the 1930s and you can still see original features in the home, such as art deco ceiling moldings and picture rails.
The owners decorated the apartment with these historic features in mind. They opted for a midcentury design style, with muted color tones.
Thoughout the home lies a warm parquet floor, with the exception of the kitchen which has a rather special floor (more on that later). This apartment is homely and very charming.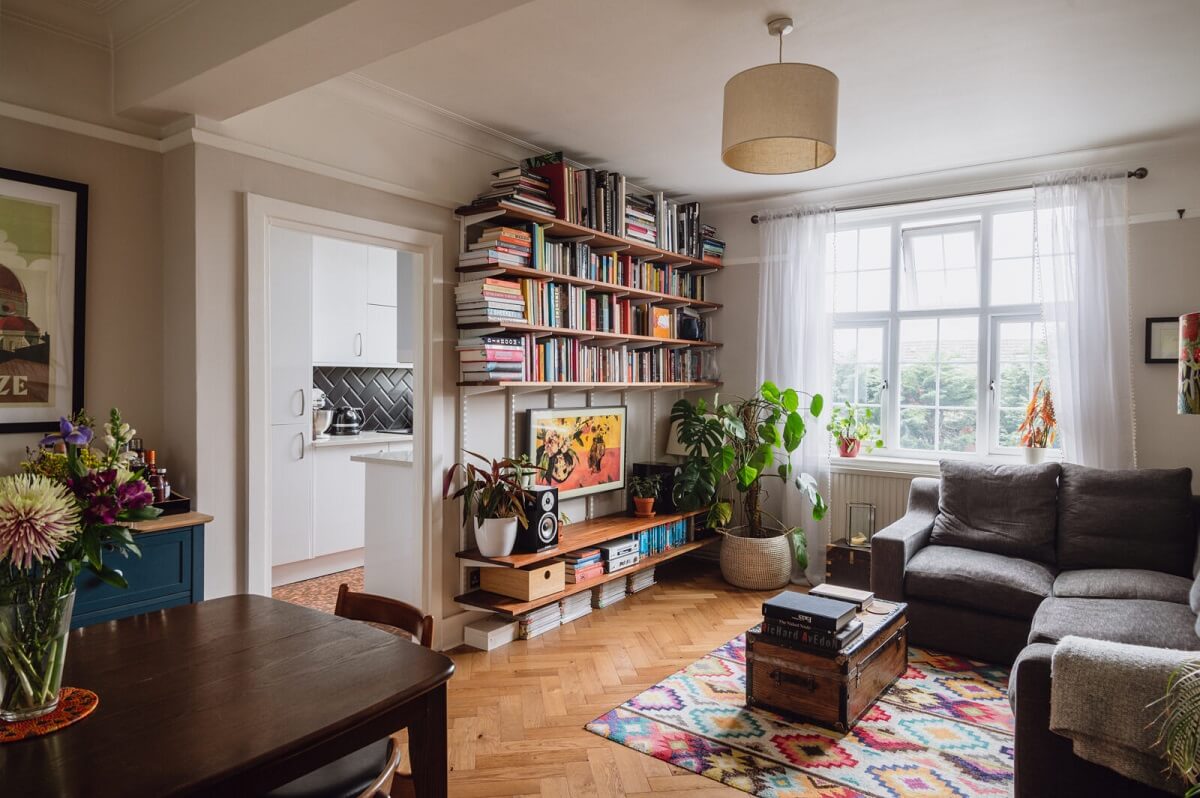 The living room isn't big, but it is very cozy with a comfortable sofa, a colorful rug and bookshelves. On the floor lies a wooden parquet floor which instantly adds warmth.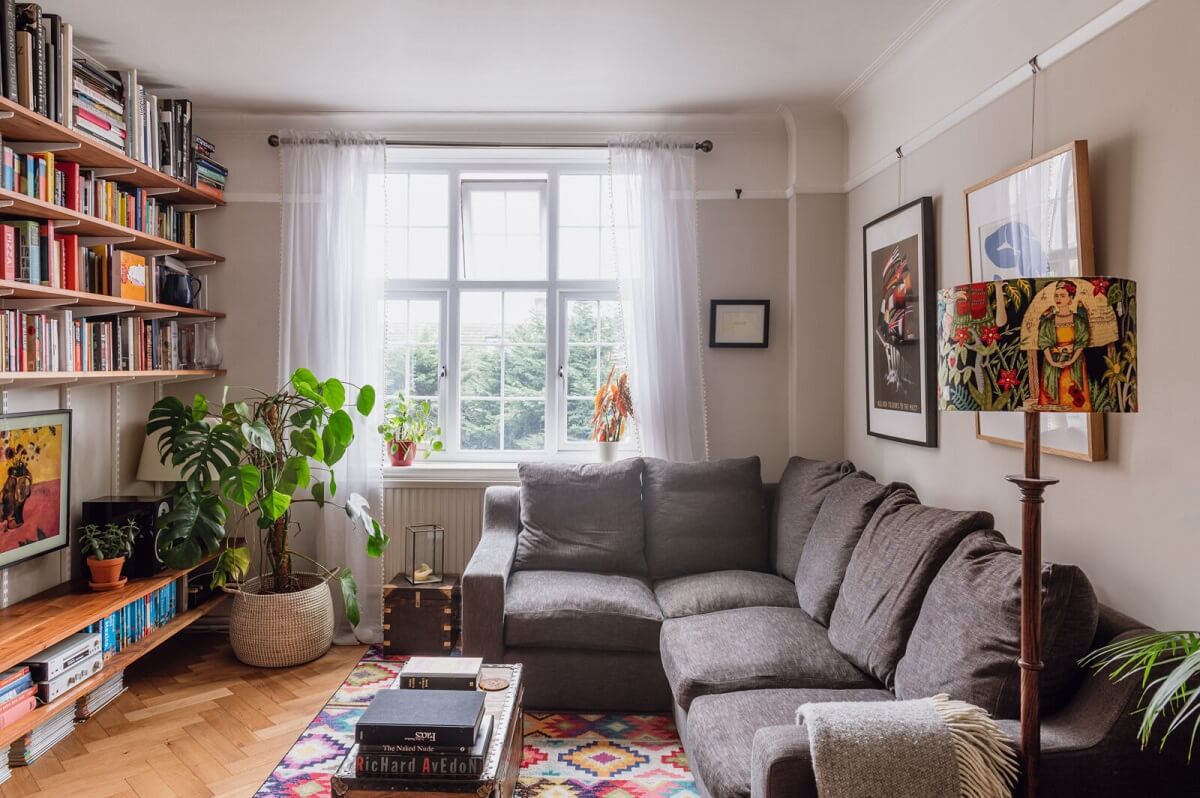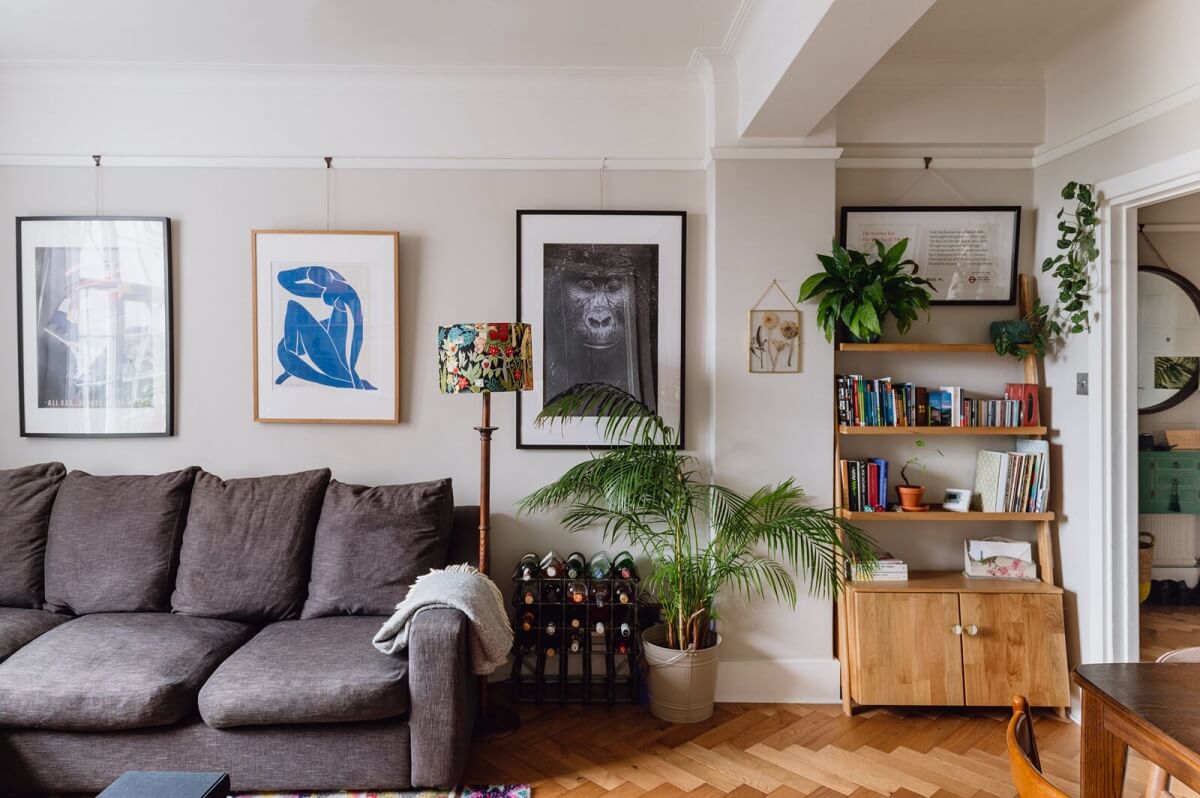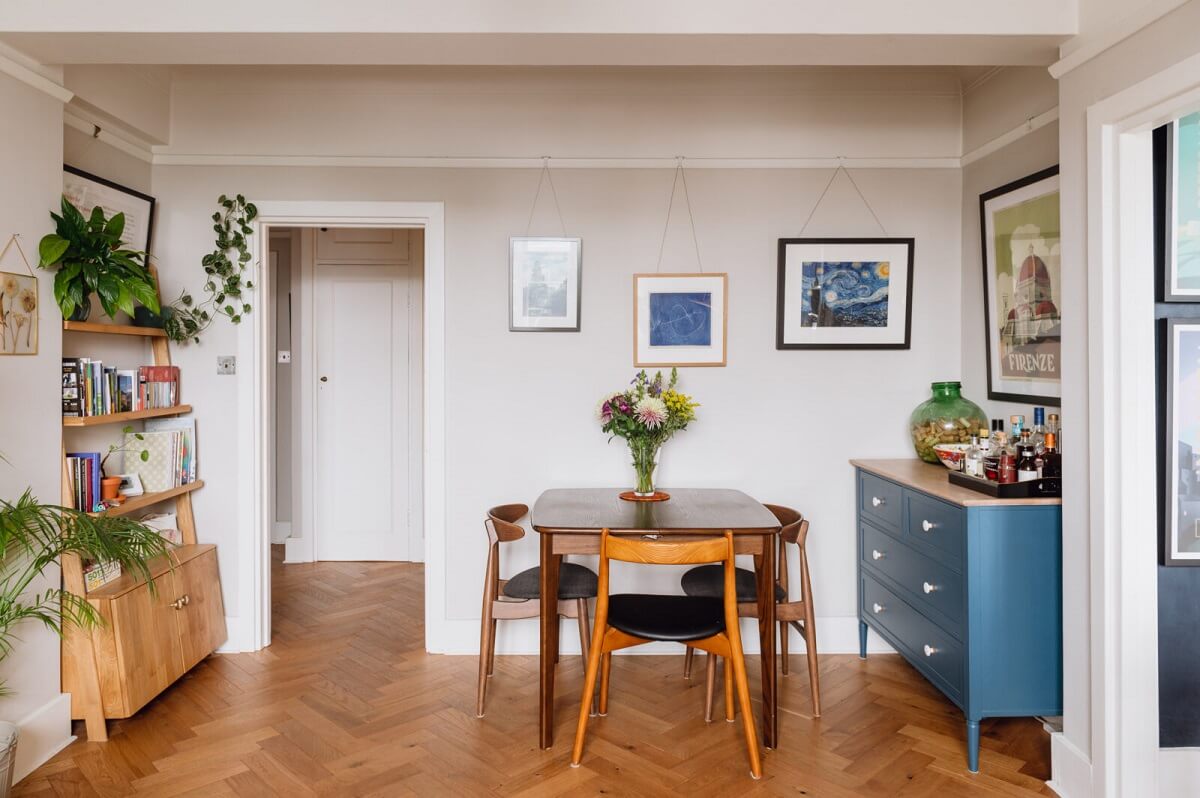 The home had midcentury design features combined with the original 1930s elements.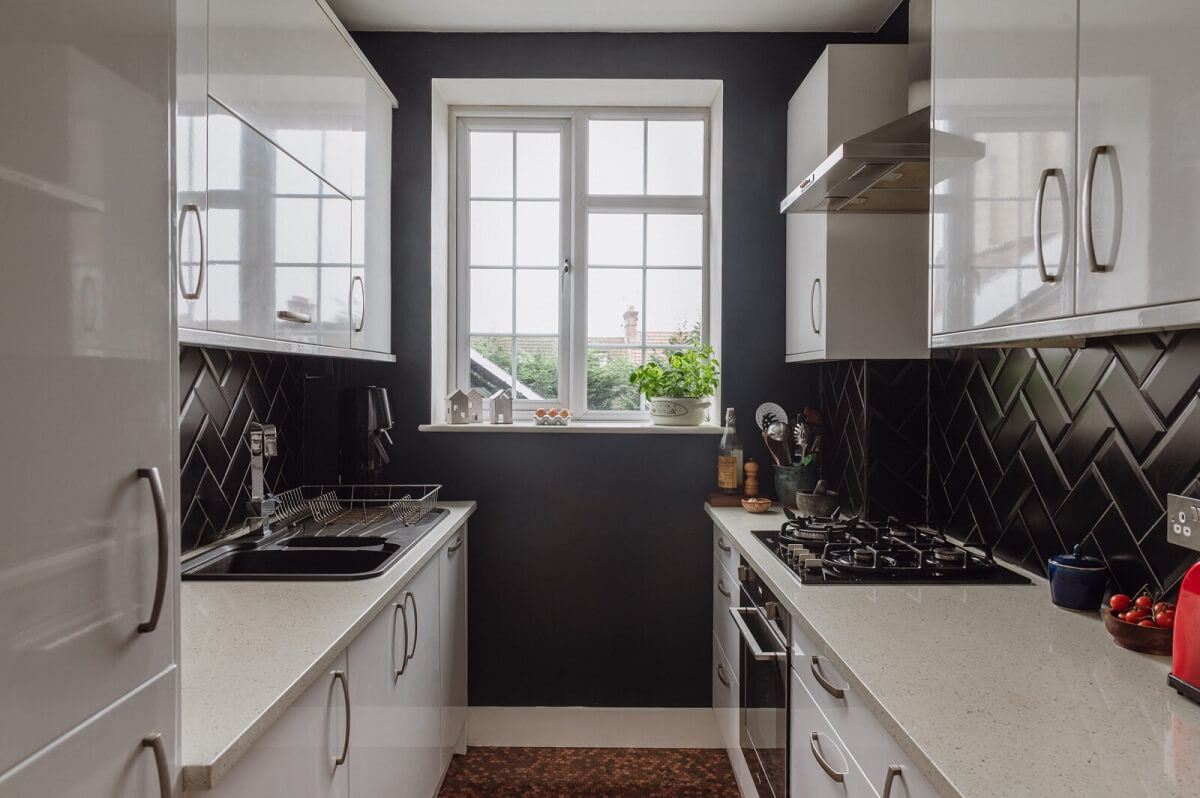 The galley kitchen is simple with white cabinets, black tiles in herringbone pattern, and dark blue walls. But there is a fun design element: the floor is made from a series of one pence pieces, carefully set in resin to create a striking copper sheen.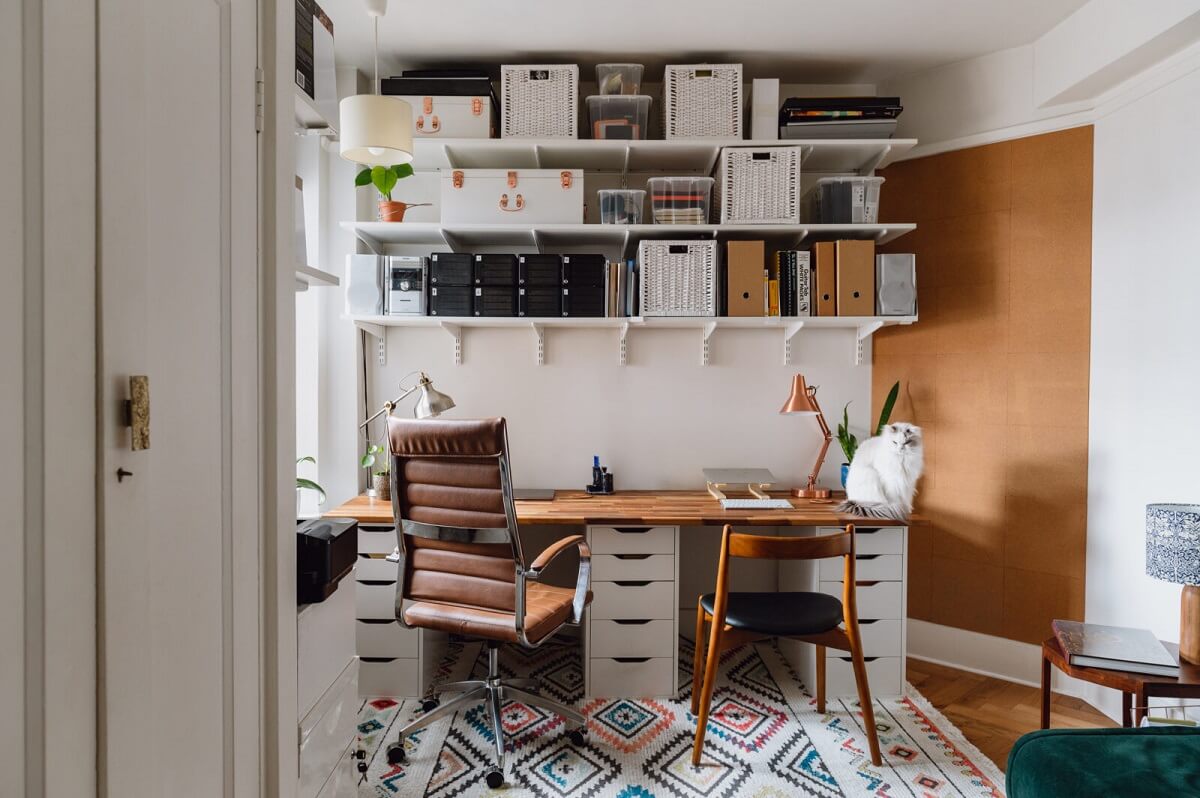 The home office has a cork wall which is perfect for use as a pegboard.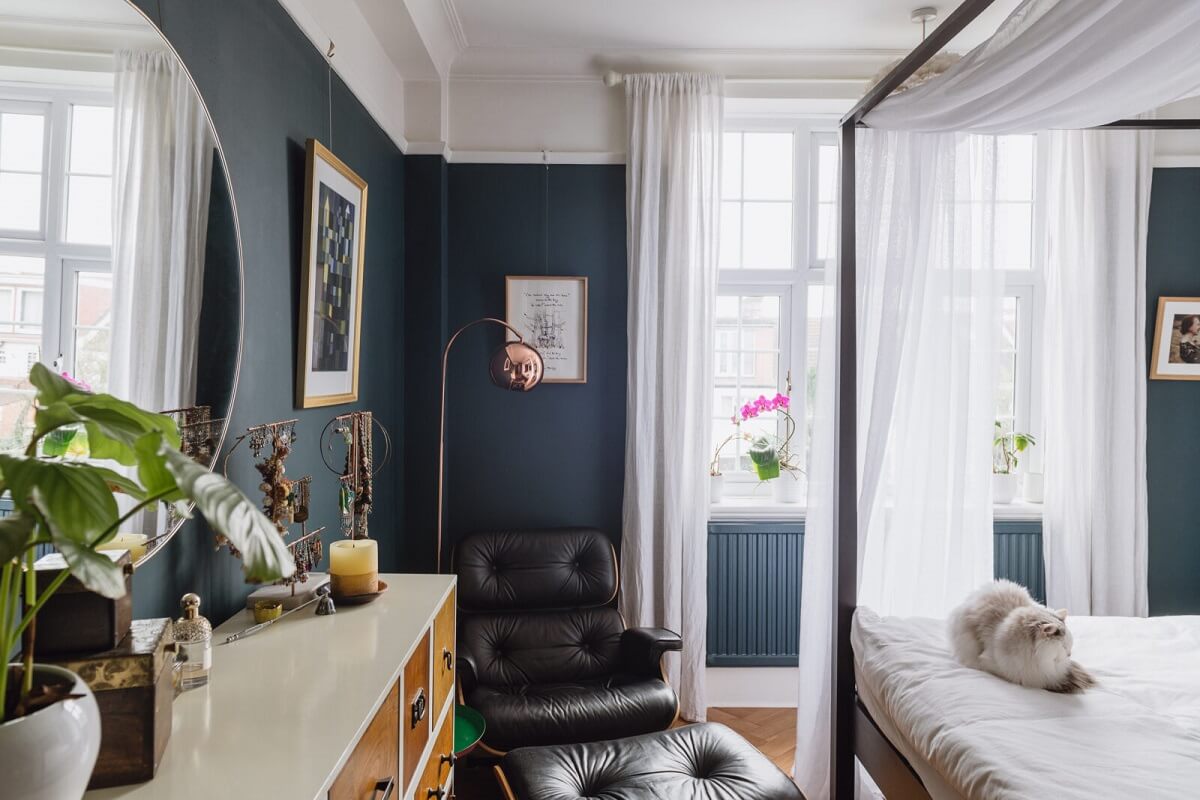 A classic color combination in the bedroom: dark blue combined with white.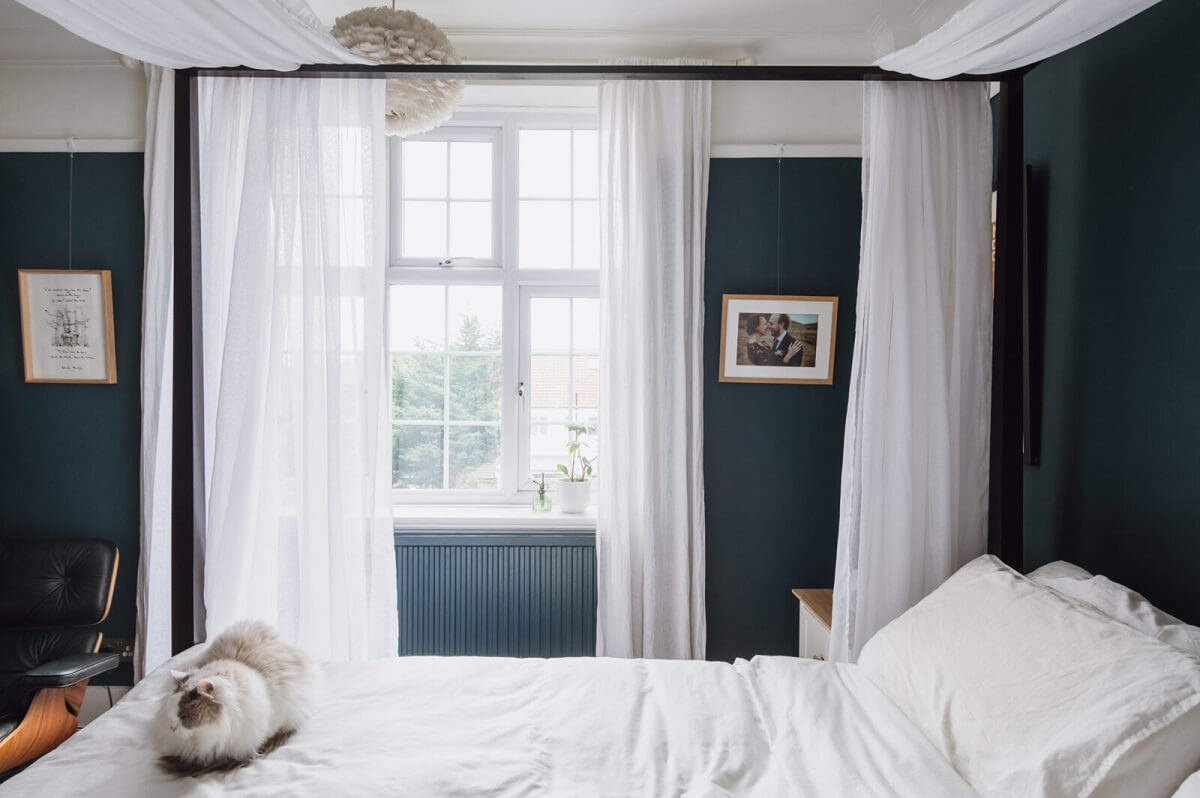 Did you know that painting your bedroom dark blue can increase your home's value? You can read more about that by clicking here.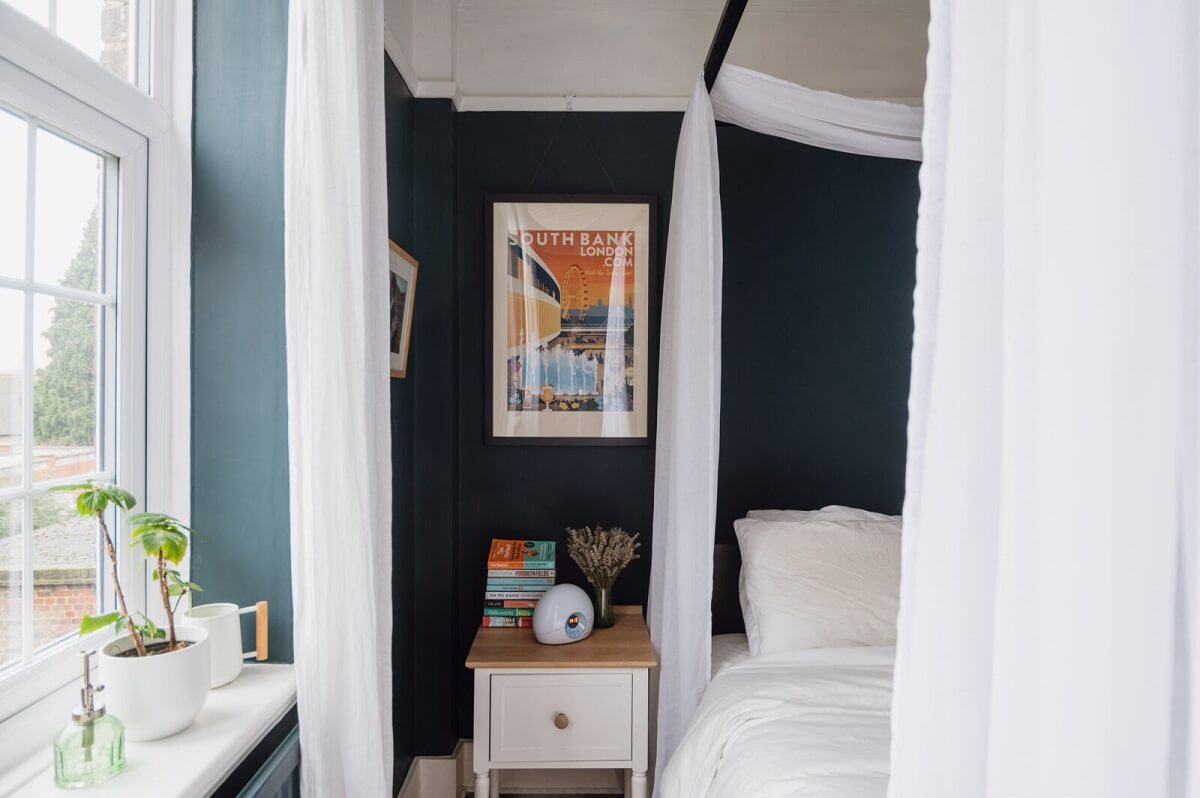 This lovely apartment in London is currently for sale at The Modern House.