A Small Industrial Apartment with Pink Walls
Industrial design is a favourite for many people. Though sometimes it can feel a little bit cold. But not this small industrial apartment in Sweden.
The apartment isn't very big (only 38sq. meter/409sq. feet) but the rooms have smart design and large windows to make them functional and light.
The apartment has concrete walls, but constrasting to this cold material did they add a warm oak wooden floor (Pergo Grey Vintage Oak) and the living room has bright pink walls.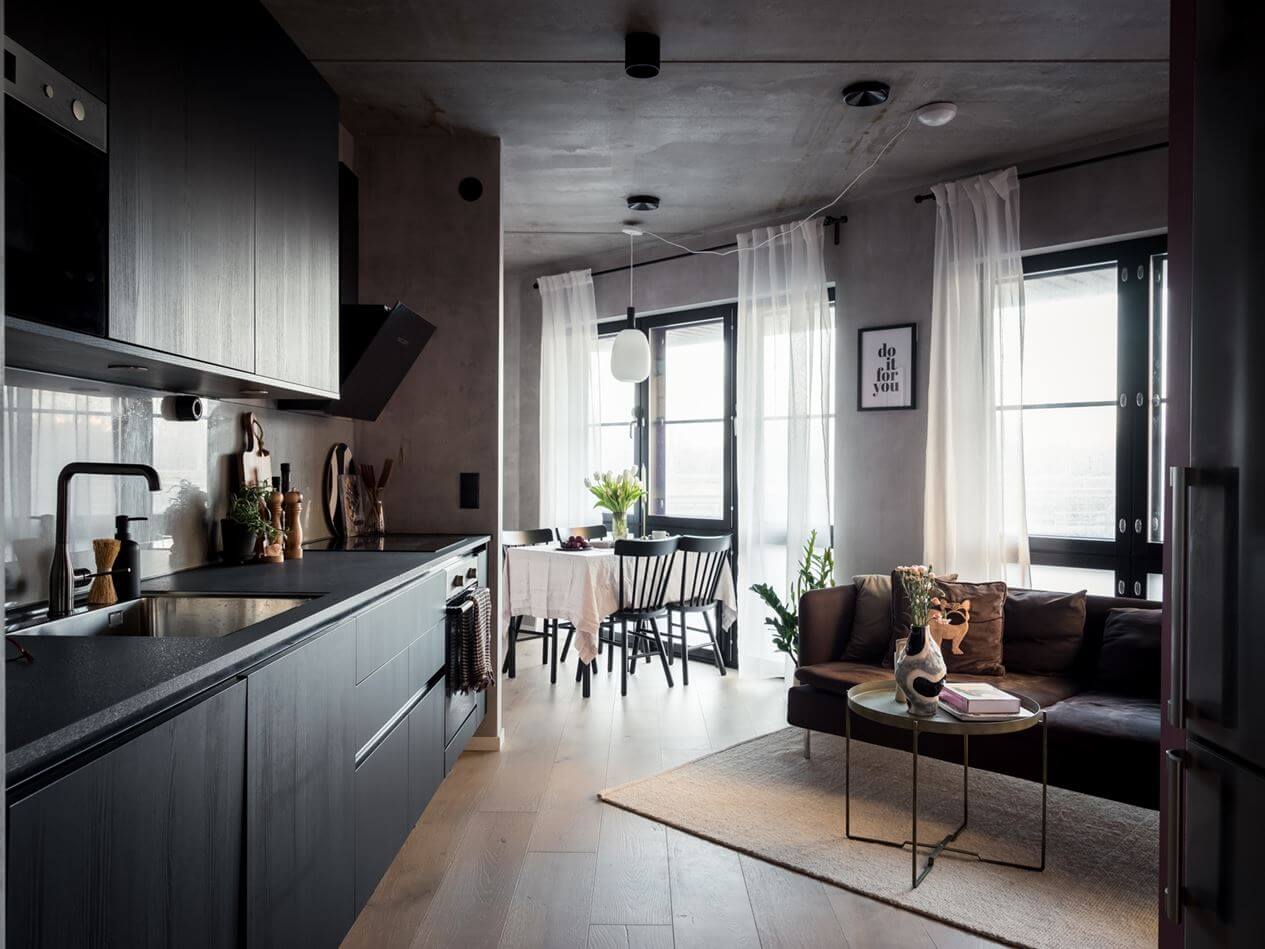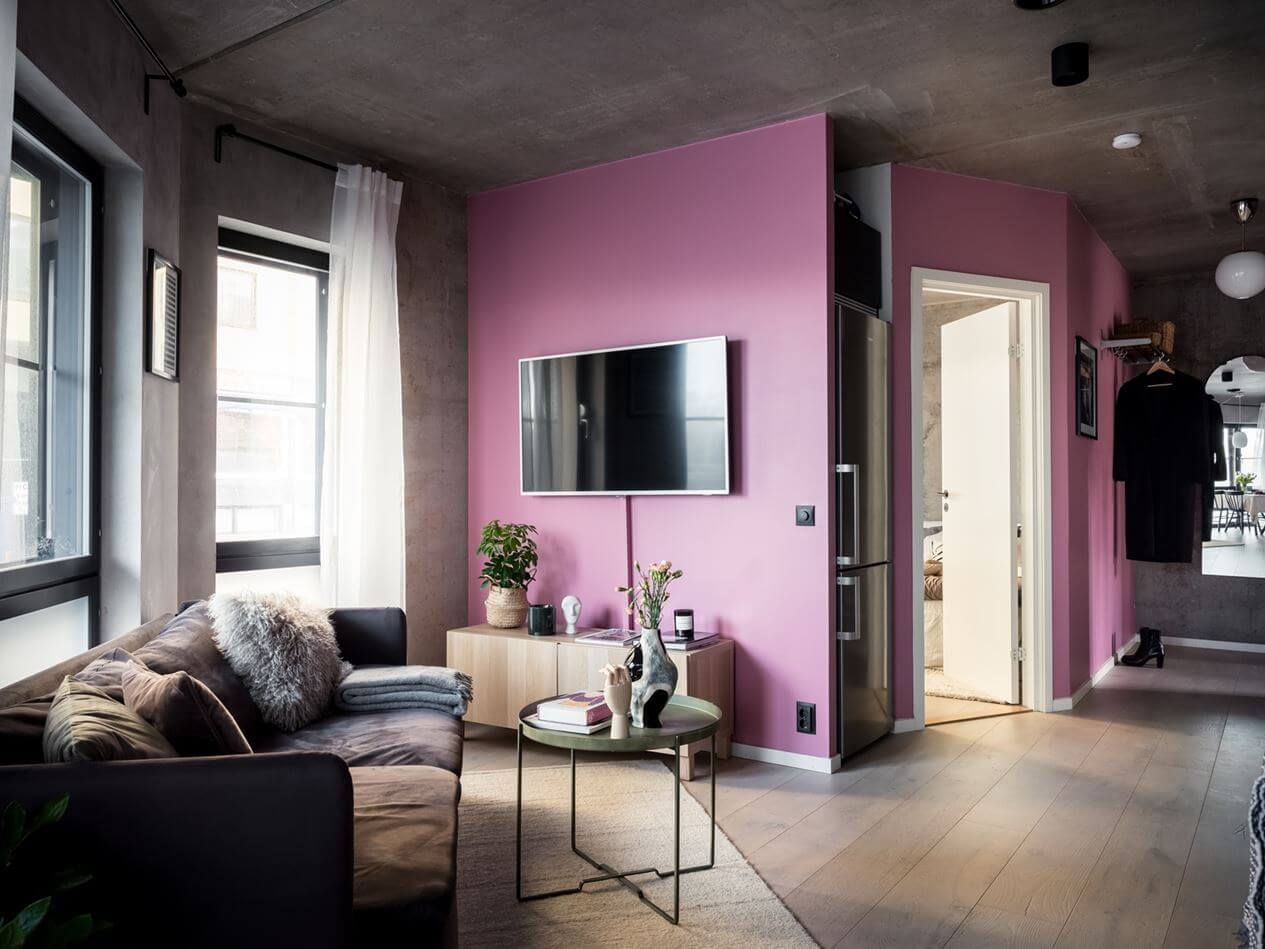 A brave pink hue has been added to the living room to add some contrast & color to the industrial features.
The black oak kitchen fits the industrial look of the apartment.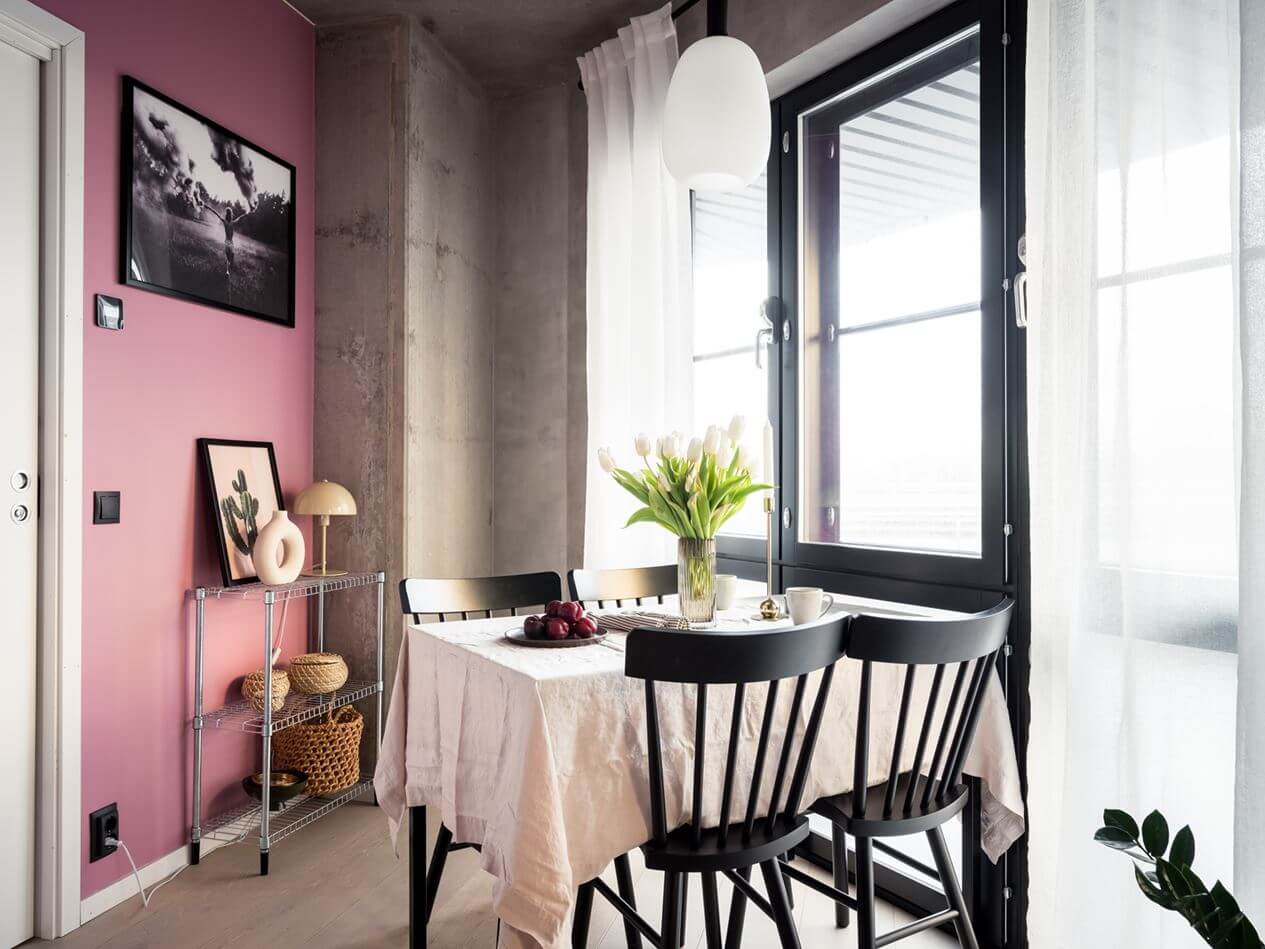 Next to the kitchen/living room is a small area for a dining table (or workspace). The sliding door leads to the bathroom.
The bedroom is big enough for a double bed. The oak floor, rug and layered textiles create a warm atmosphere despite the concrete walls. The bedroom has built-in wardrobes (left of the picture) for plenty of storage space and which means you don't have to clutter up a small bedroom with more furniture.
Love this style? Take a look at these apartments:
photography via Bjurfors Göteborg