Designer Kit Kemp's Bold and Colorful Hyde Park Home
British interior designer Kit Kemp is constantly changing her home design. Even though she has lived in the same house in London for more than 20 years the interior of the home has changed considerably in those years.
Kit and her husband are the owners of the Firmdale Hotels that include unique and stylish hotels, restaurants and bars in London and New York. But last summer she had another project: her own three-story home in a quiet cul-de-sac near Hyde Park.
They knocked down walls on the ground floor to create a more open plan living area and they moved the front door which now leads to a huge hallway with a Kemp-design landscape wallpaper for Andrew Martin that resembles the naive murals of itinerant 19th-century American artist Rufus Porter.
A big inspiration for her home was Charleston, the country house of Bloomsbury artists Vanessa Bell and Duncan Grant. In both homes bold patterns and bright color are combined to create an interesting blend of styles which leads to a brilliant unique home.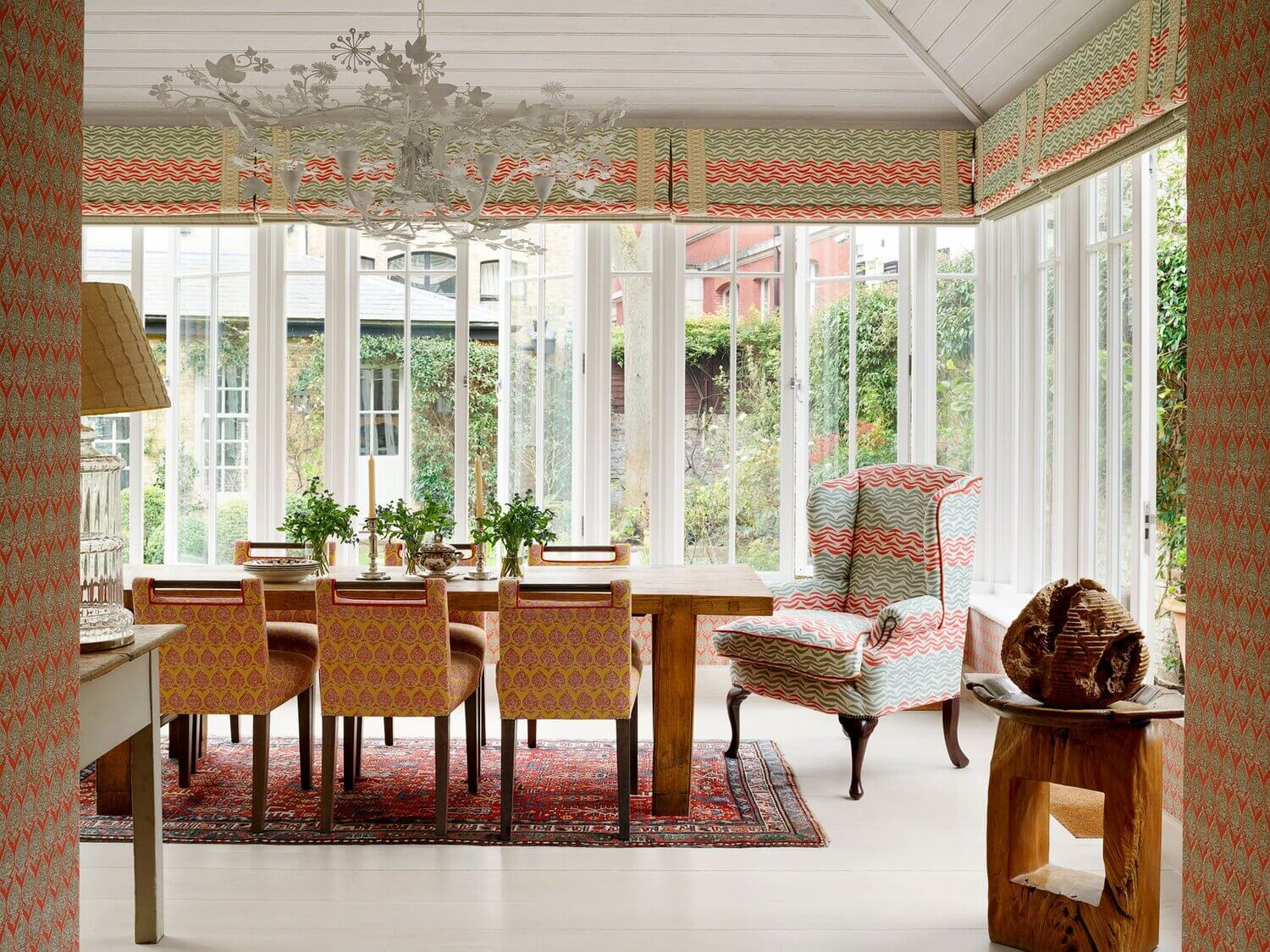 photography by Simon Upton