The Eclectic Apartment of a Swedish Bag Designer
Let's take a look inside a beautiful Stockholm apartment with an eclectic interior shall we? The apartment in Vasastan, Stockholm belongs to bag designer Paulina Liffner of Little Liffner.
Eight years ago Paulina couldn't find the bag she wanted, so she designed her own. Which is how her bag company Little Lifffner started. She's now succesfull all over the world but her roots stay in Sweden.
After living in Gothenburg, Paulina and her husband Gustav von Sydow moved to Stockholm. They love the area with its many restaurants and close to shops and schools. So this is the second apartment they've owned in the same street.
The apartment dates back to the early 20th-century and luckily some historical features have been preserved. The kitchen and dining room has a lovely original tiled fireplace, ceiling ornaments are still visible and the rooms have a beautiful herringbone floor.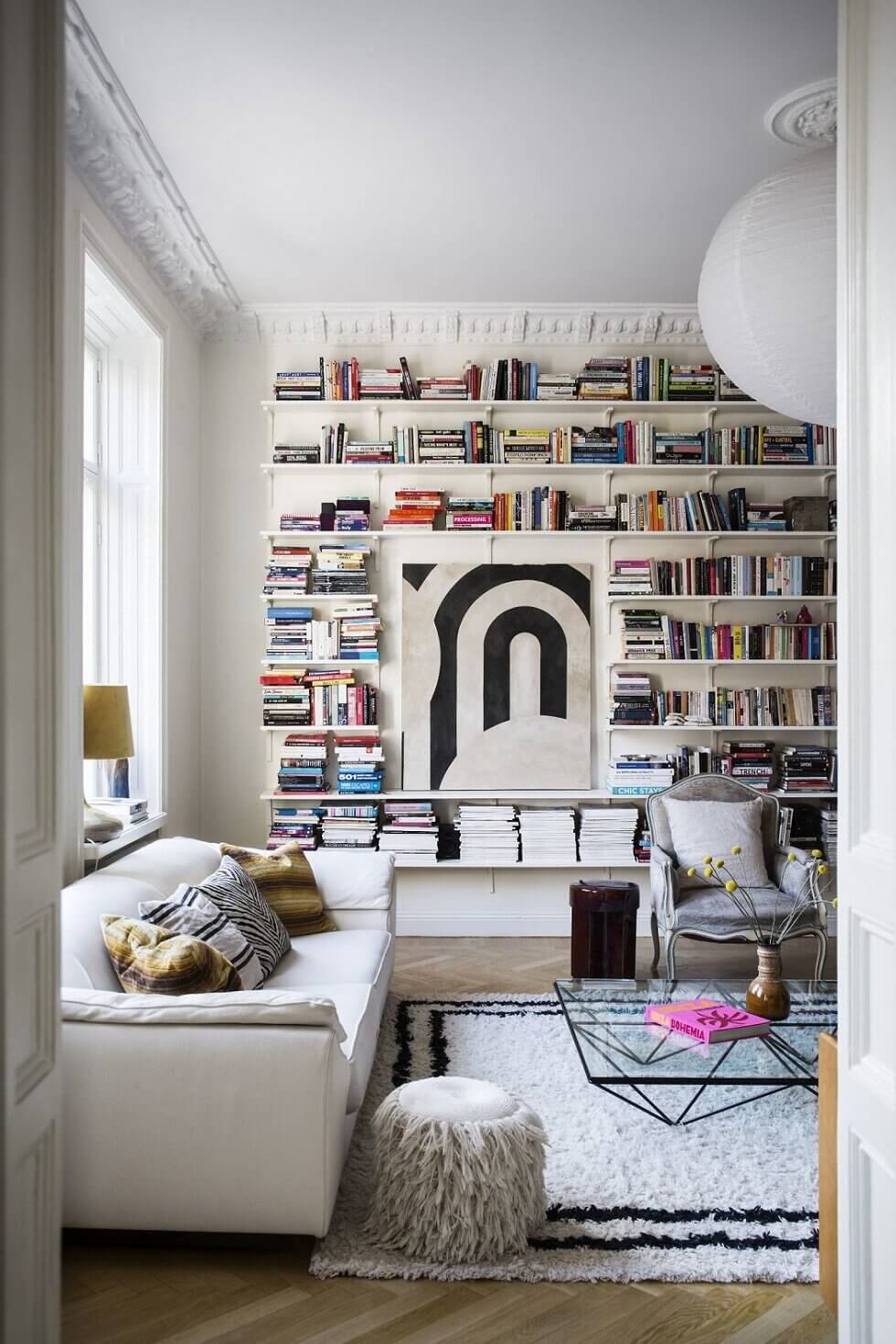 The living room is defined by the beautiful bookshelves, with a little opening to showcase artwork by Maria Liffner (Paulina's mother). The sofa used to belong to Paulina's parents-in-law and is more than 40 years old.
The apartment is decorated in a beautiful mixture of styles, but also in a mixture of design pieces combined with affordable pieces. The tv-cabinet is an old piece from IKEA.
The comfortable brown Italian armchair is vintage and adds a warm touch to the living room.
The wall between the kitchen and dining room has been removed to create one big kitchen space. A beautiful Swedish tiled fireplace sit in the corner and is combined with modern furniture. The dining table is made of recyced plastic by a design of Dirk van der Kooij.
The light green kitchen has a marble countertop by Public Studio. There are no upper cabinets to keep a more airy look.
The chocolat brown color on the wall in the hallway adds warmth.
A dramatic bedroom painted in "Off Black" by Farrow and Ball. The large fluffy rug adds warmth (and light) to the space.
The combination of styles and colors in this Scandinavian apartment are absolutely beautiful and create a personal and interesting home
(styling by Gill Renlund and photography by Johan Sellén)