An Idyllic Swedish House With Tower Room
Oh my do I have a gorgeous house for you today. Located in Saltsjö-boo in the Stockholm archipelago stands this house built in 1909.
The house truly has it all: spacious rooms with original details, a beautiful blue kitchen, cozy nooks and rooms, a roof terrace, a large garden with vegtable plot ánd what immeditaly caught my eye: a tower room.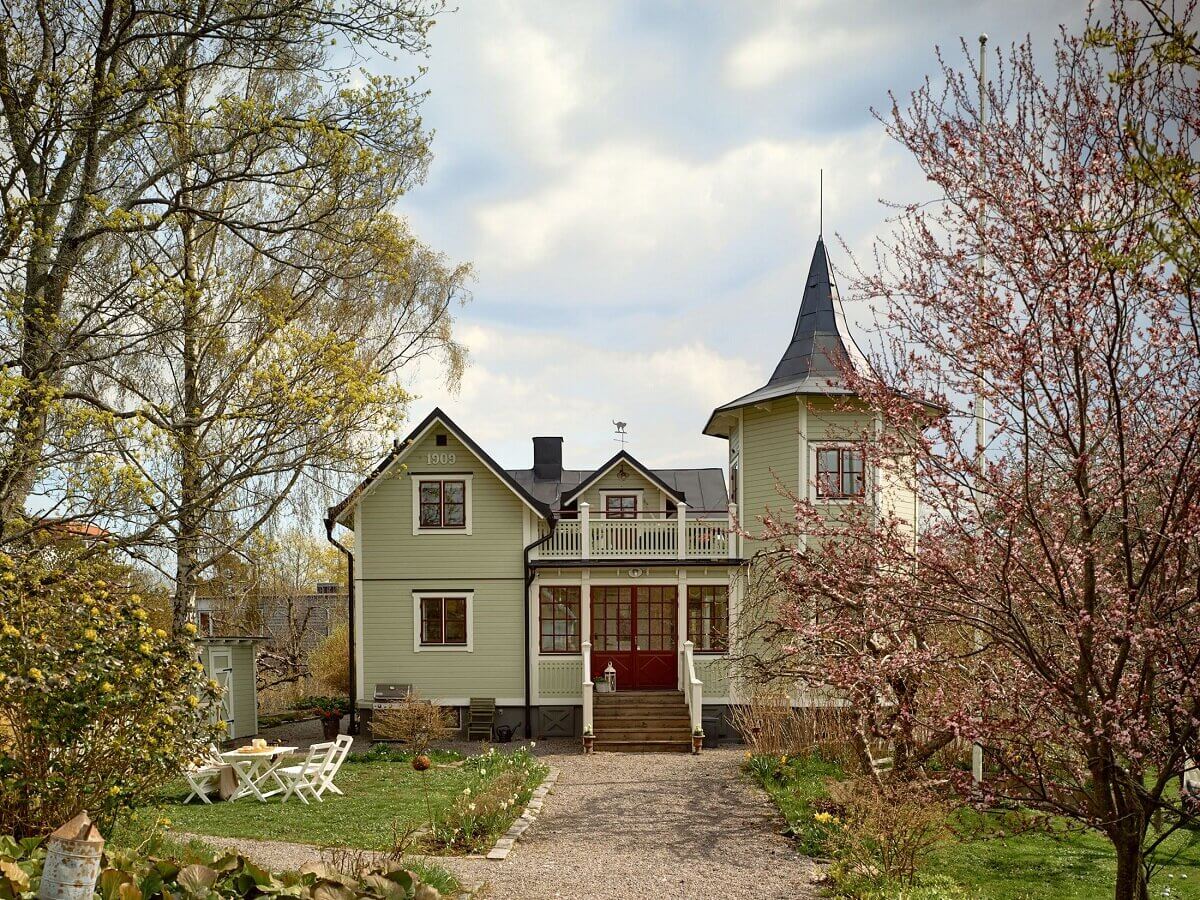 When I was growing up I lived in a small village in The Netherlands and there was one house that always caught my eye. The house was slightly hidden behind big trees but you could still see the large house and you've probably guessed it, this house also had a tower room.
I always thought this would be a perfect library room, with a cozy armchair and books all around you. Unfortunately I've never been inside that house but my imagination of what this room could be was enough.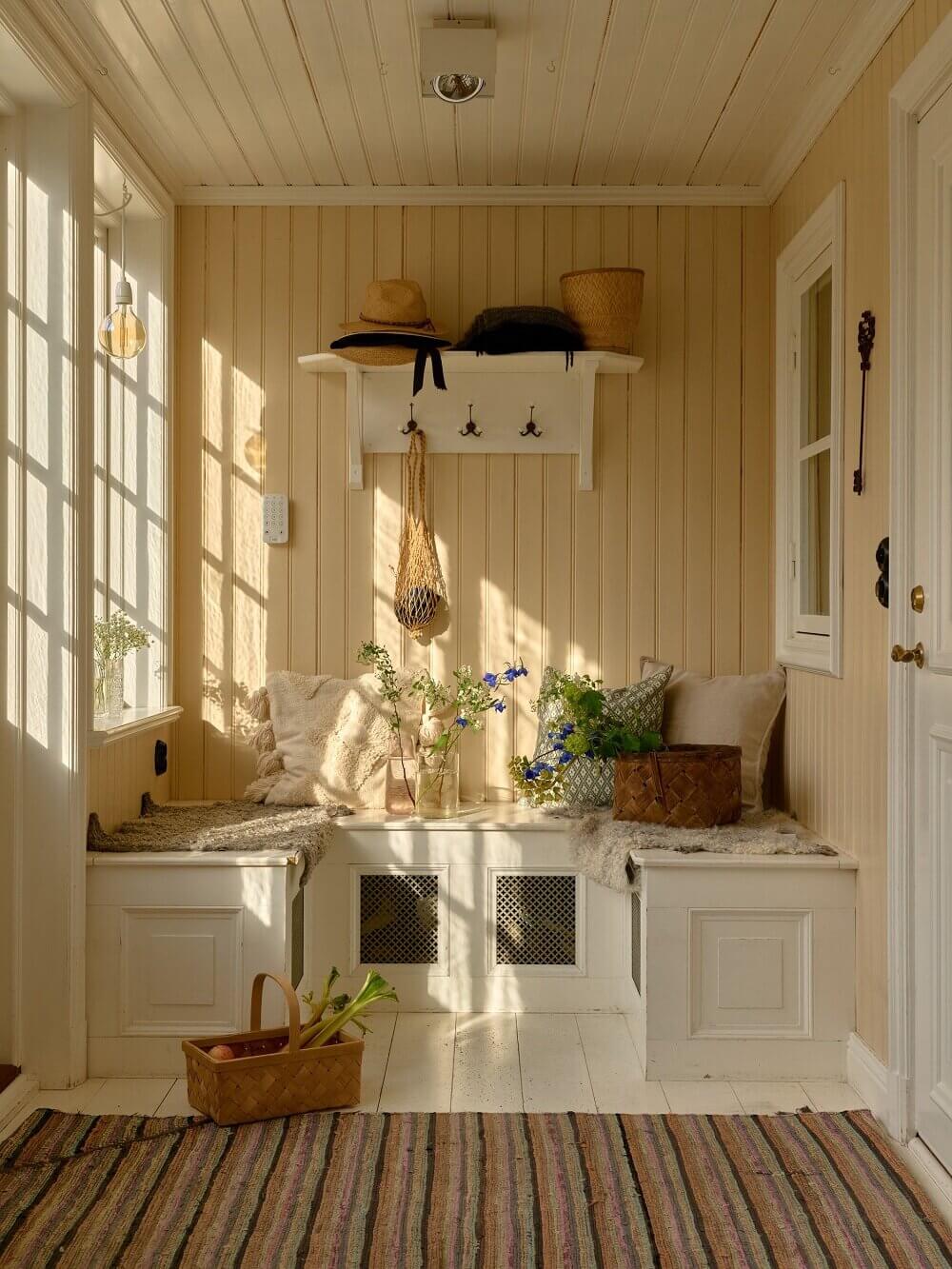 But back to this house in Sweden, because you're probably dying to look inside. On te ground floor you'll find the recently renovated kitchen. The kitchen cabinets are by Swedish company Kvänum with exclusive hand-painted wooden doors in a bright blue tone. The kitchen counters are made of Carrara marble.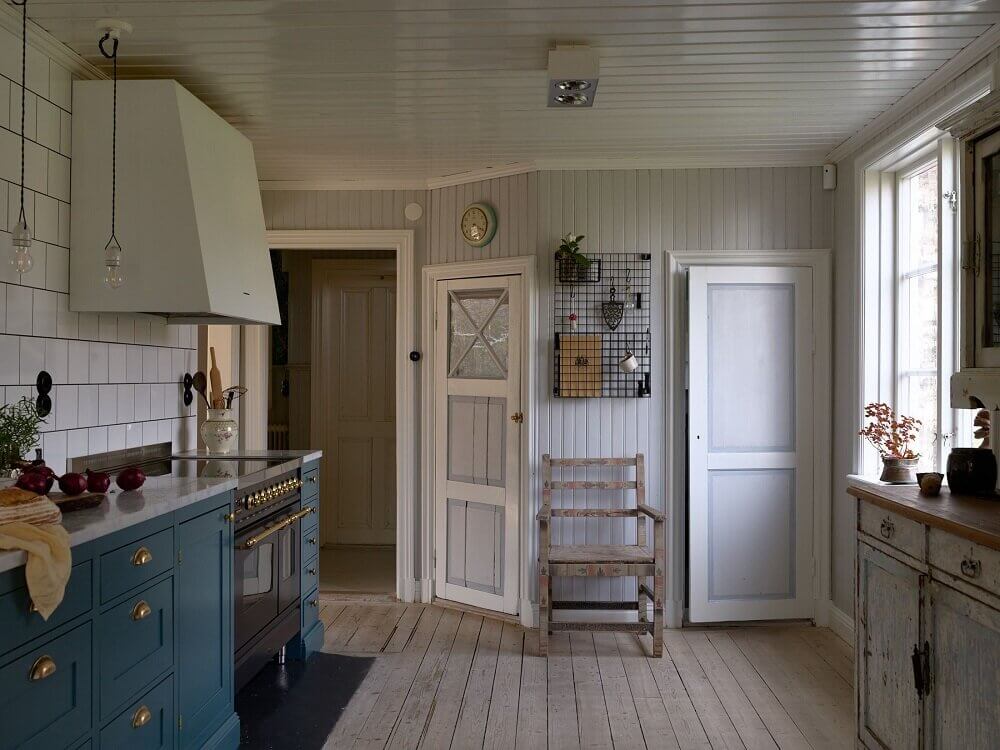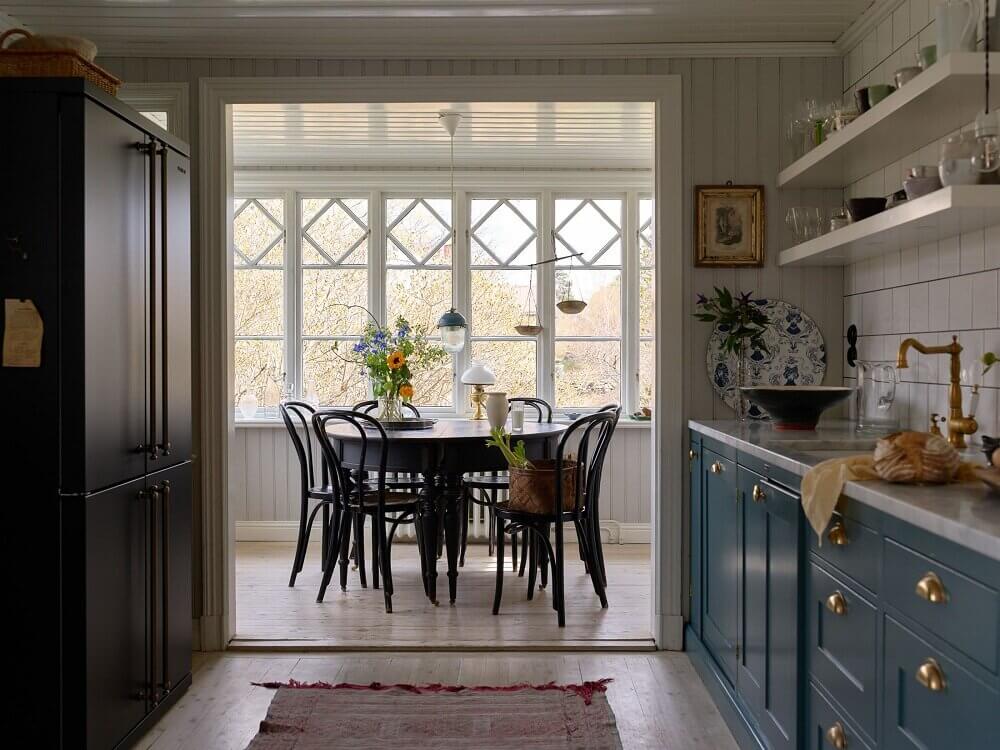 Connecting to the kitchen is a glass fronted dining room.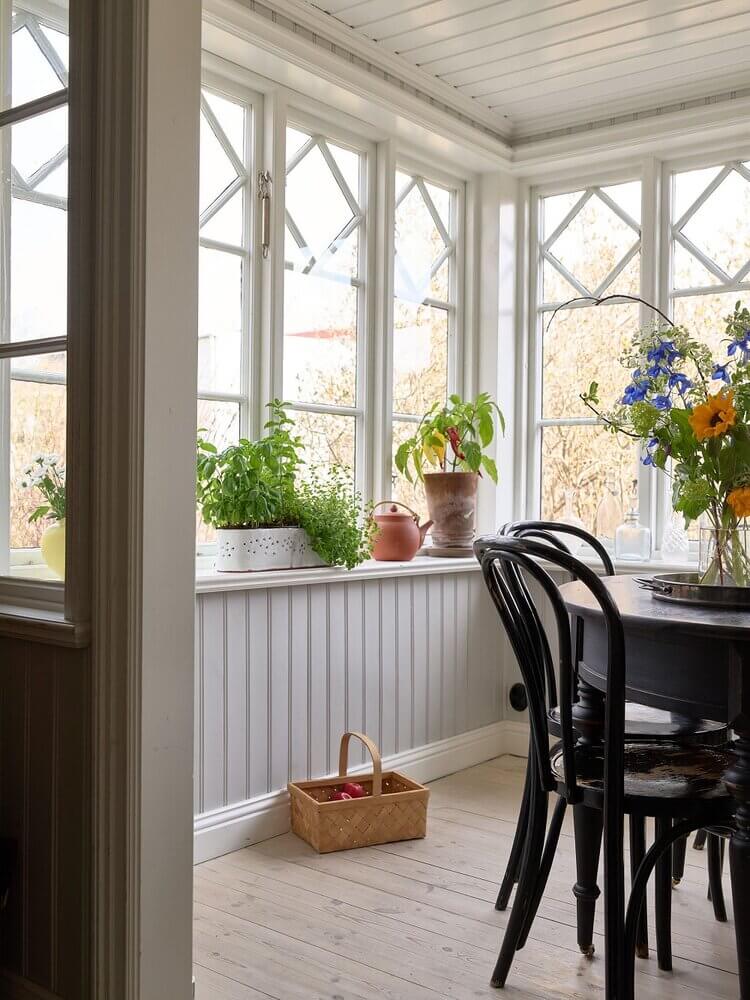 There is a spacious double living room with grey walls and another dining room with a steel winding staircase leading to the tower room. From the tower room you have acces to the roof terrace, which is situated between the tower room and the master bedroom.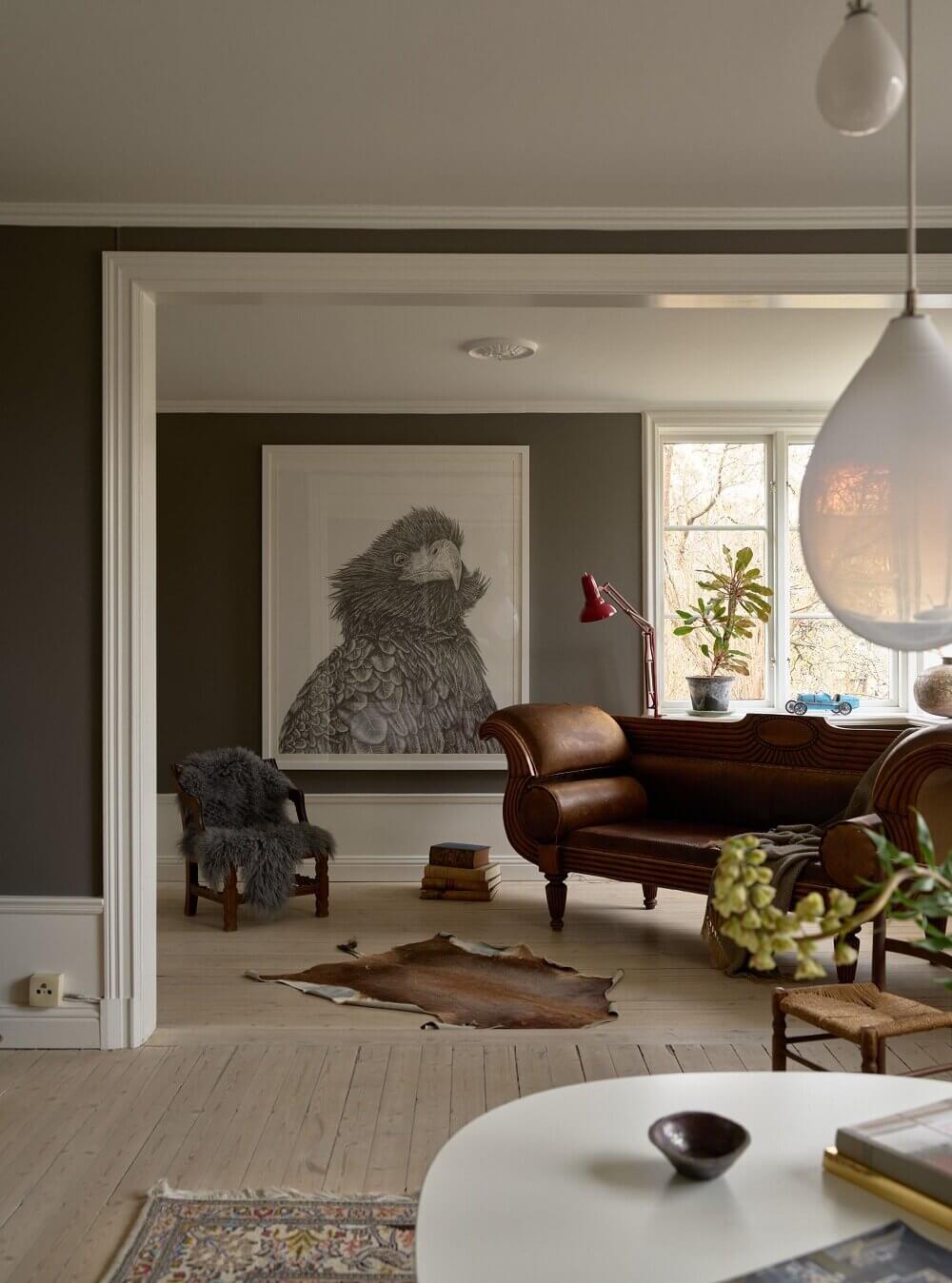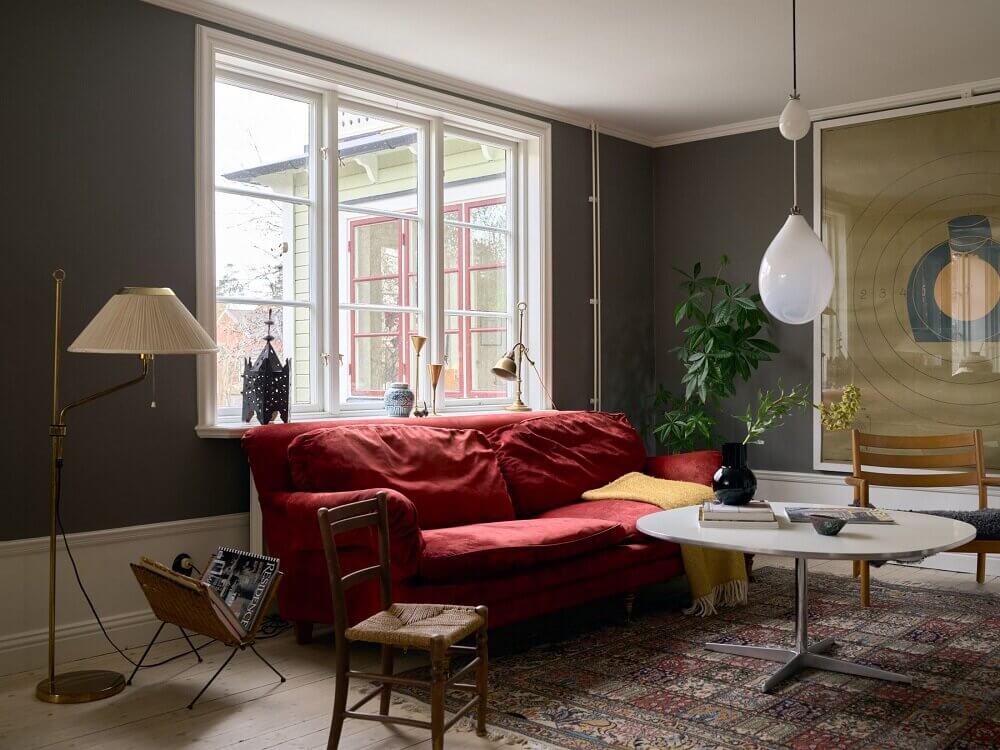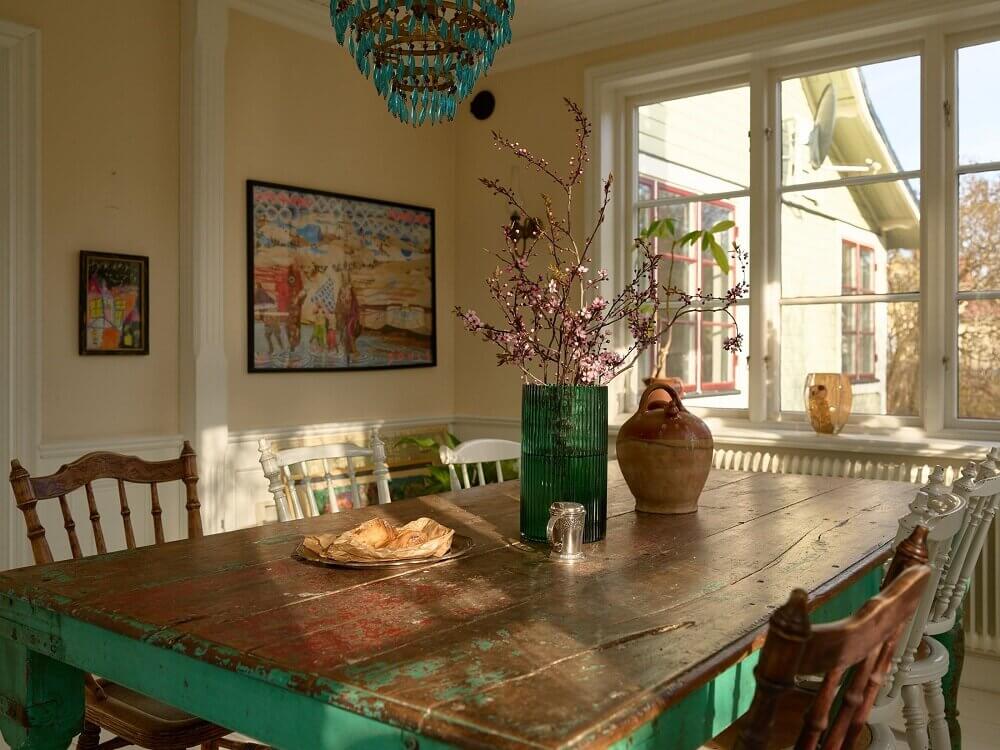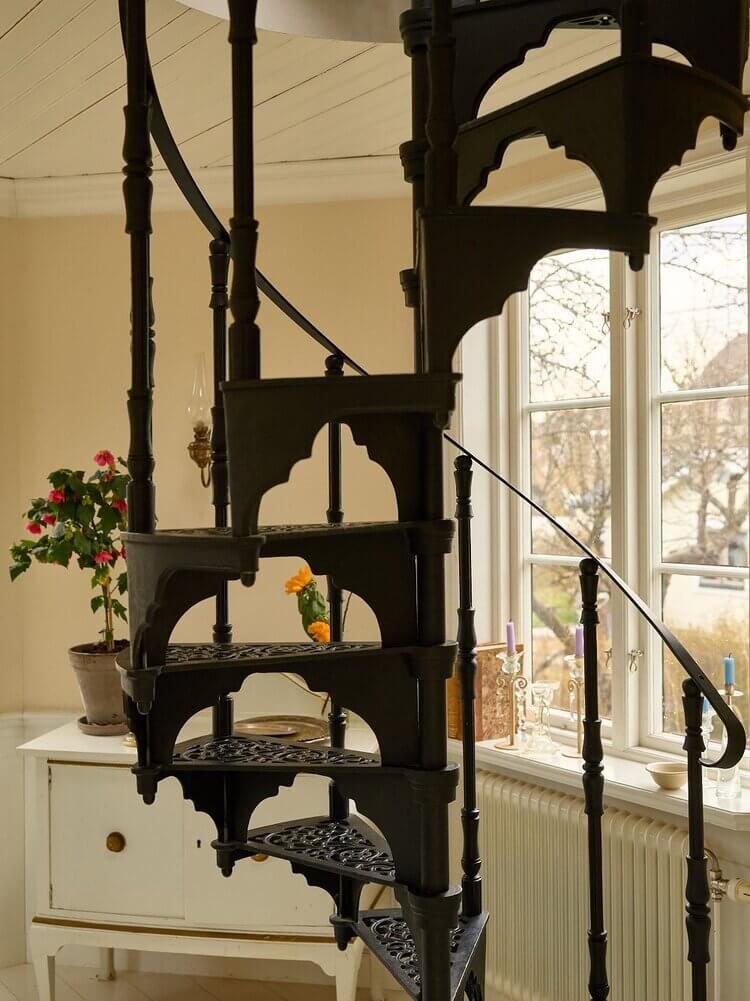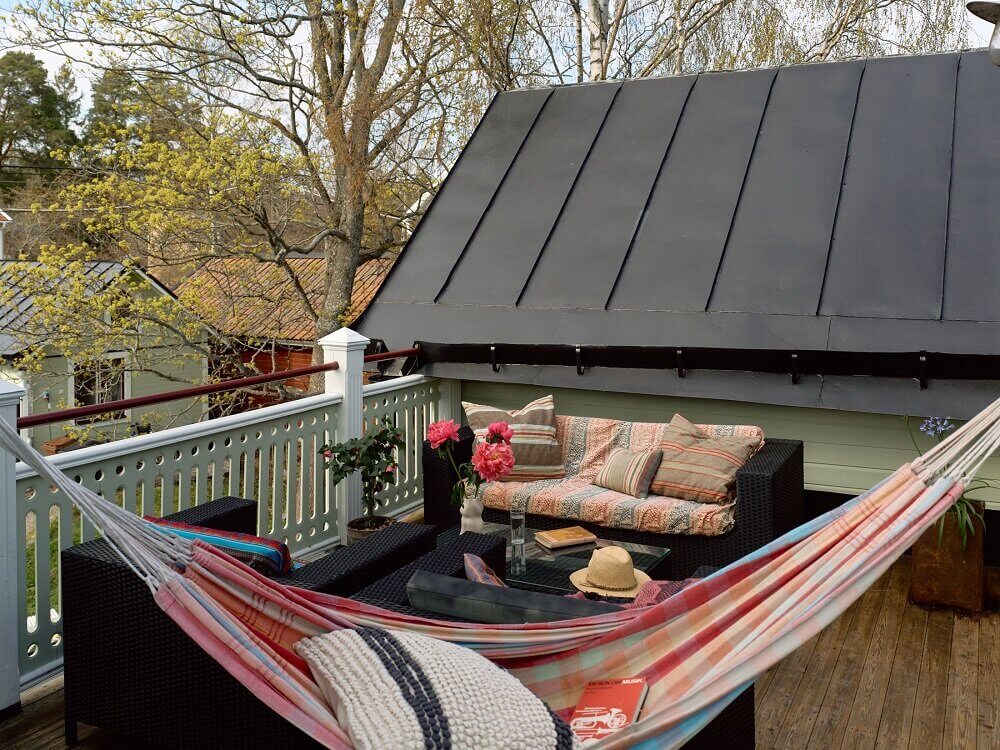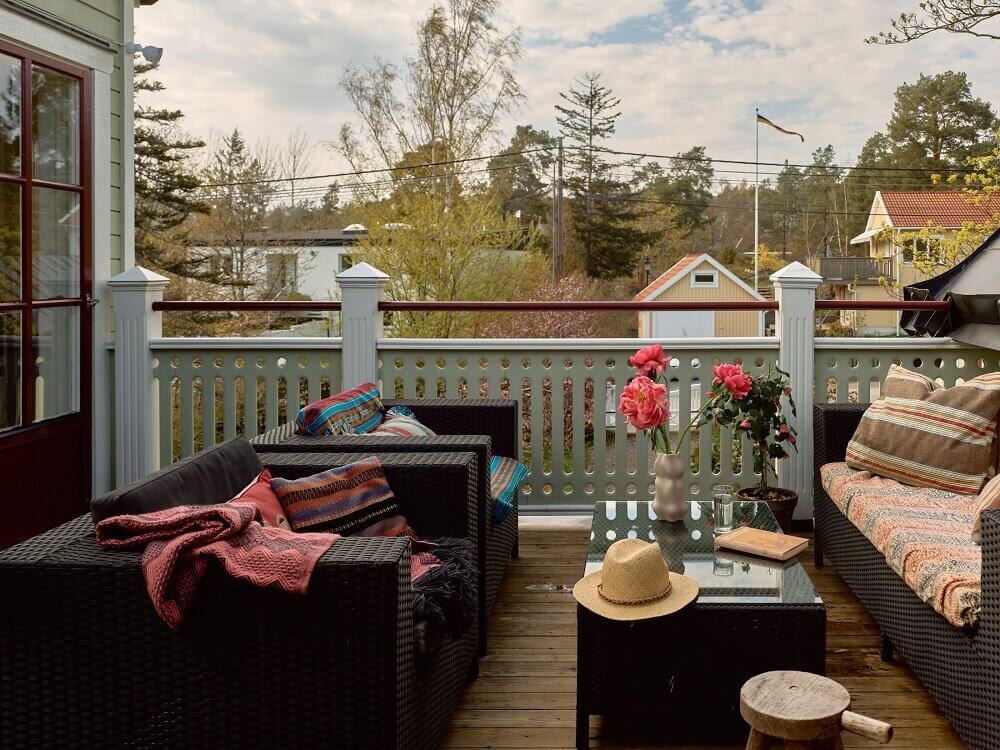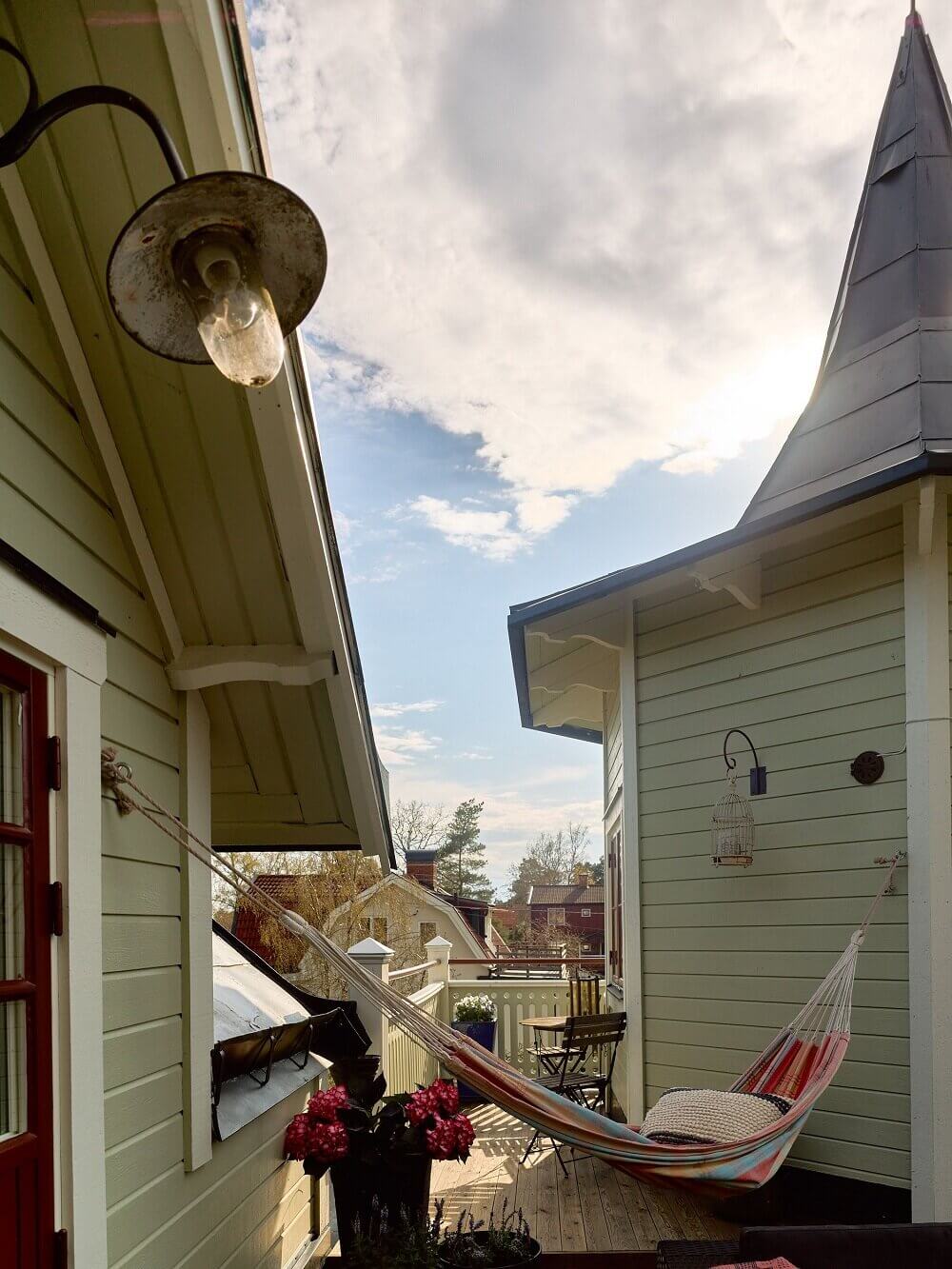 The master bedroom is cozy with light wallpaper, a wooden floor and slanted roof. Two more bedrooms are also situated on this floor.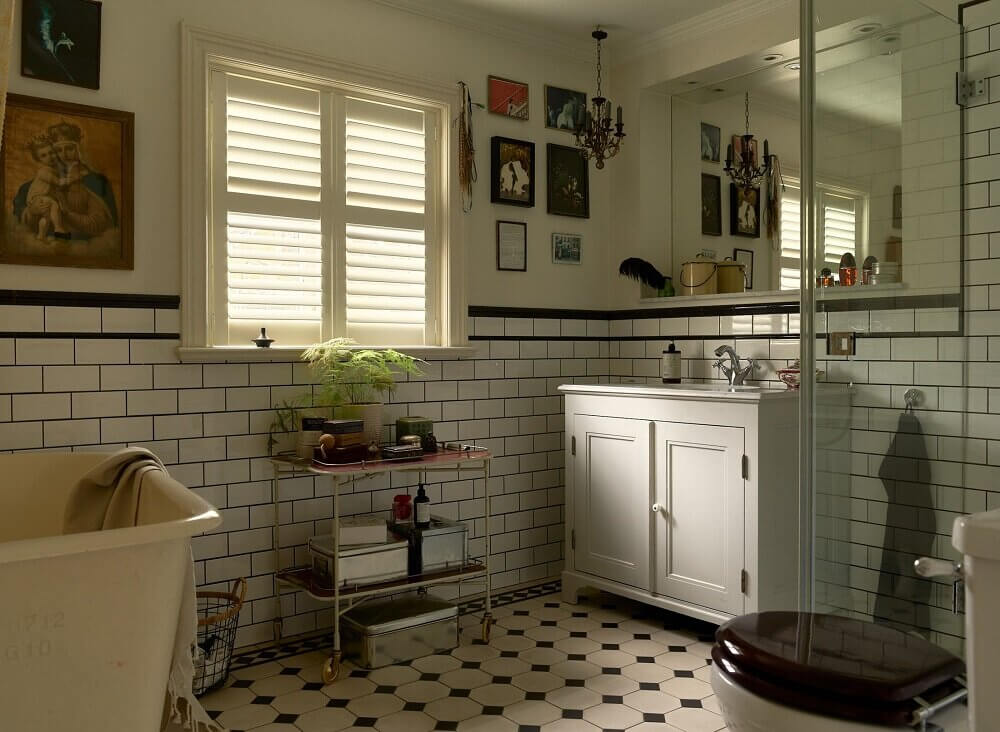 The house is surrounded by a large garden filled with flowers, a vegtable garden, big lawns and room for chickens. It's a perfect home for anyone but I think especially for children this house filled with hiding nooks, cozy rooms and a big garden must be a very special place to grow up.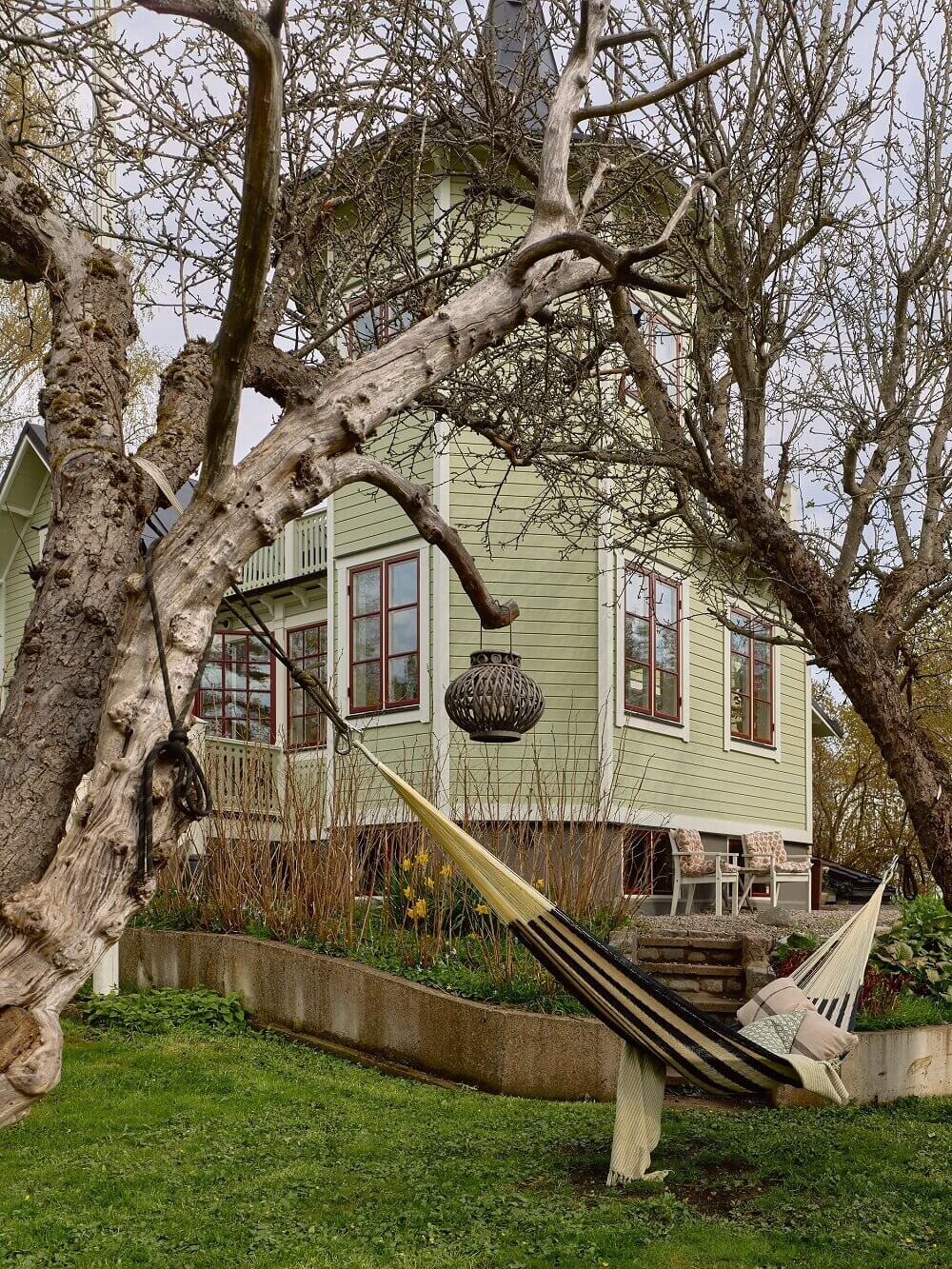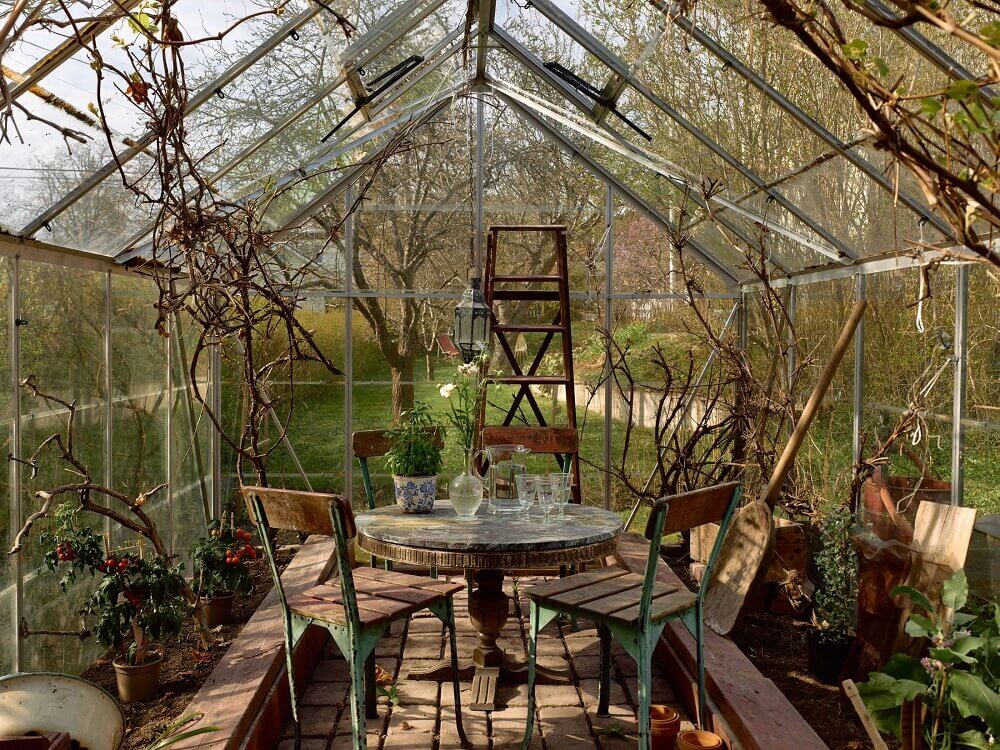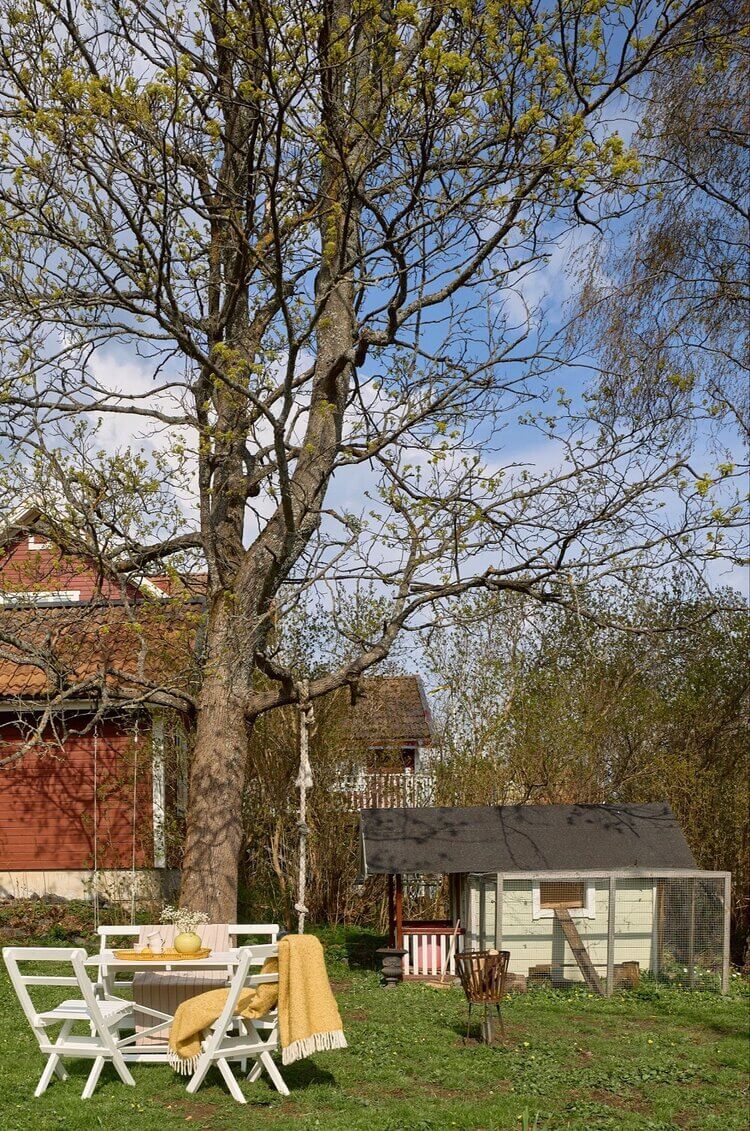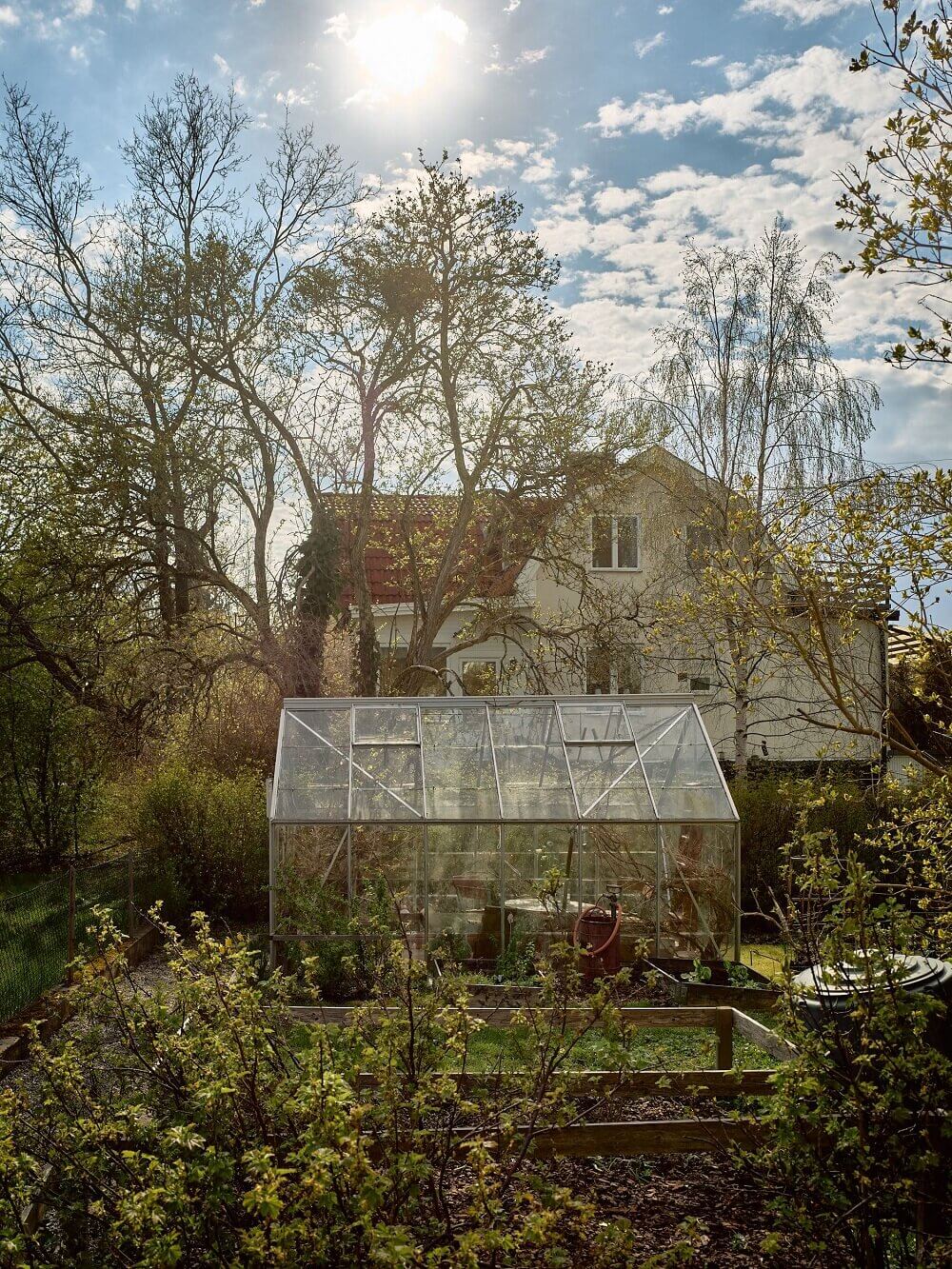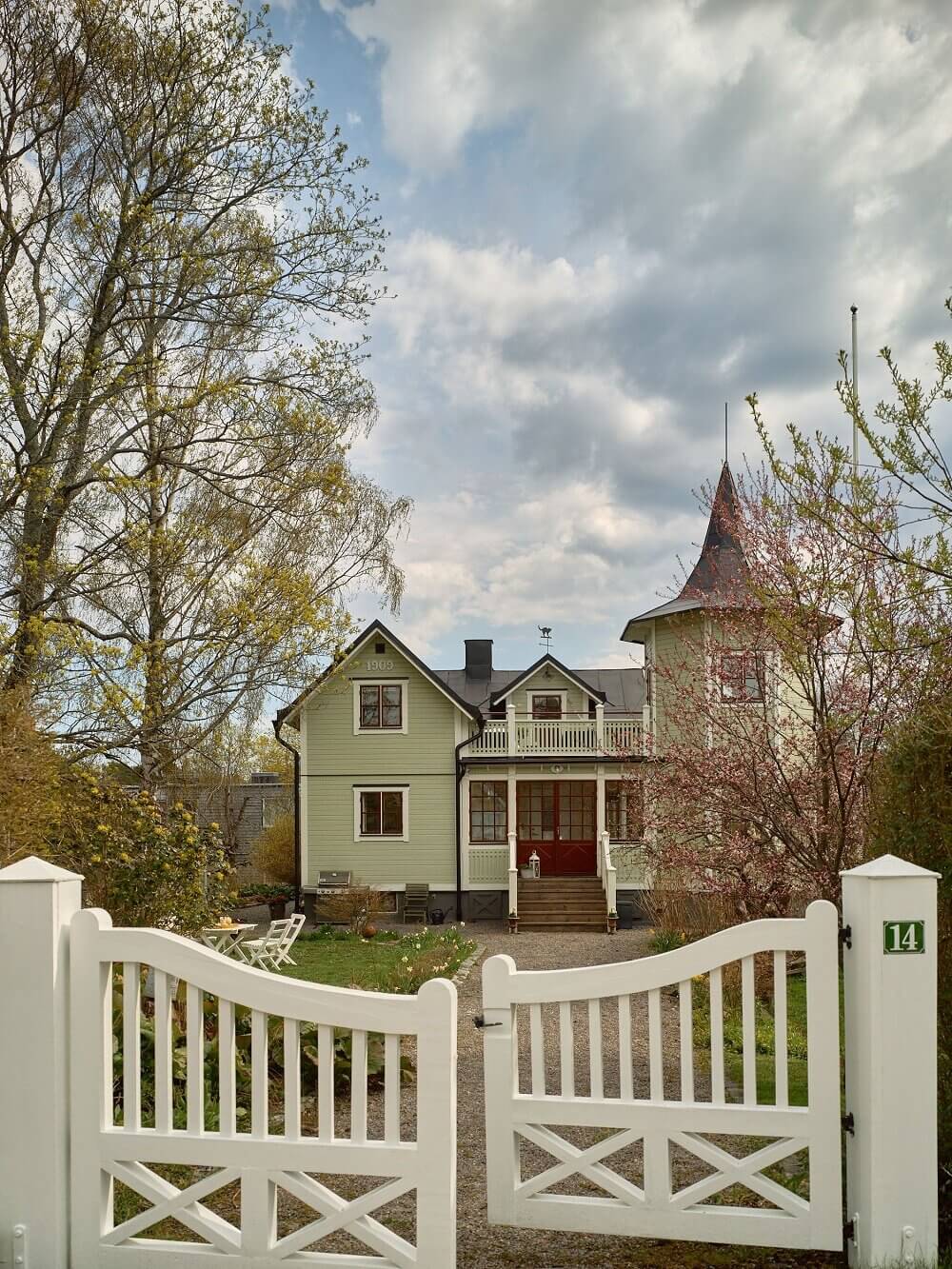 The house is now for sale at Historiska Hem – styling by Lindholm & photos by Boukari