An Industrial Warehouse Apartment in London
A former warehouse in Camden has been converted into an apartment complex. And today, we can take a look inside and view a stunning industrial apartment.
This industrial London apartment has been refurbished with tactile materials that are a nod to the former industrial use of the building. So expect to see a lot of copper, meshed steel, and exposed brickwork.
The 819 sq. feet has a great layout with an open plan living space and kitchen. One part of the living room can also be used as a guest bedroom. Behind a glass industrial wall in the living room lies the master bedroom with an en suite bathroom.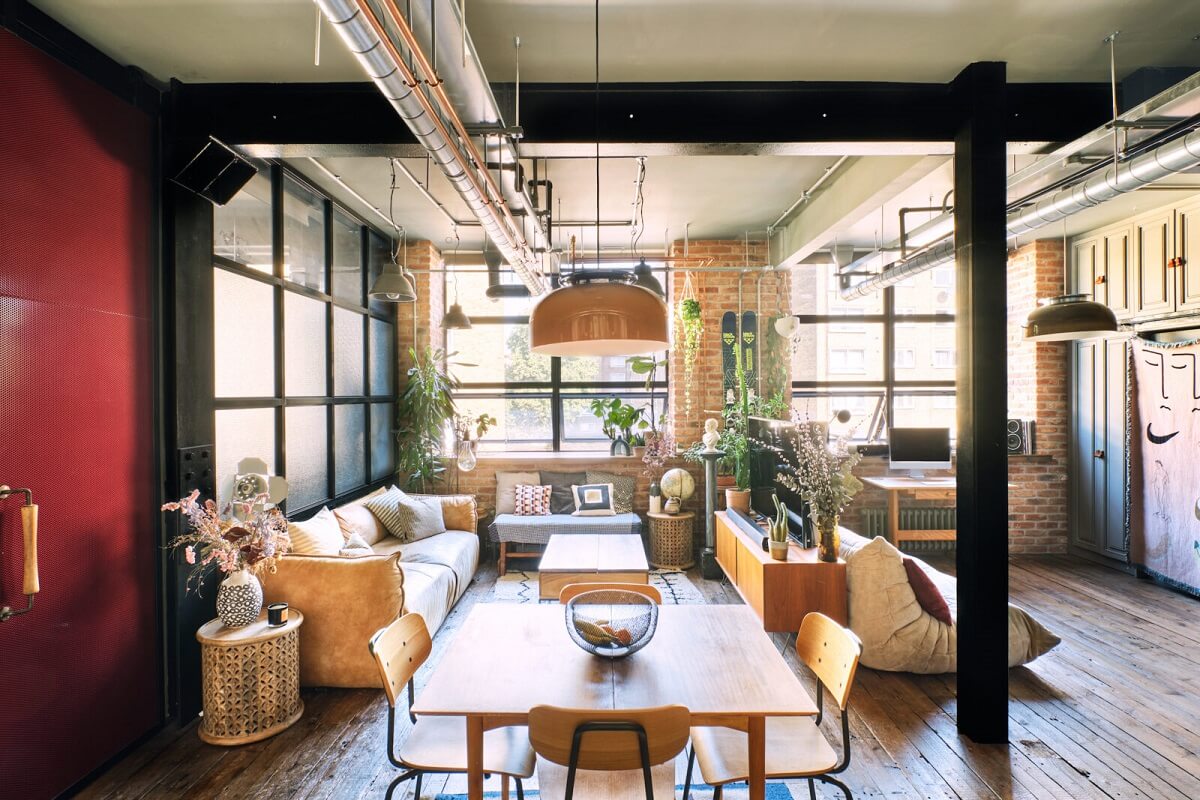 It doesn't get more industrial than this. Large windows set in an exposed brick wall flood the room with light. On the left, the owners created a seating area; on the right, you can see the home office set up. The decorative throw within the cabinets hides a murphy bed.
A reclaimed oak flooring from Retrouvius has been used throughout the home. It looks great in combination with the steel, brickwork, and copper.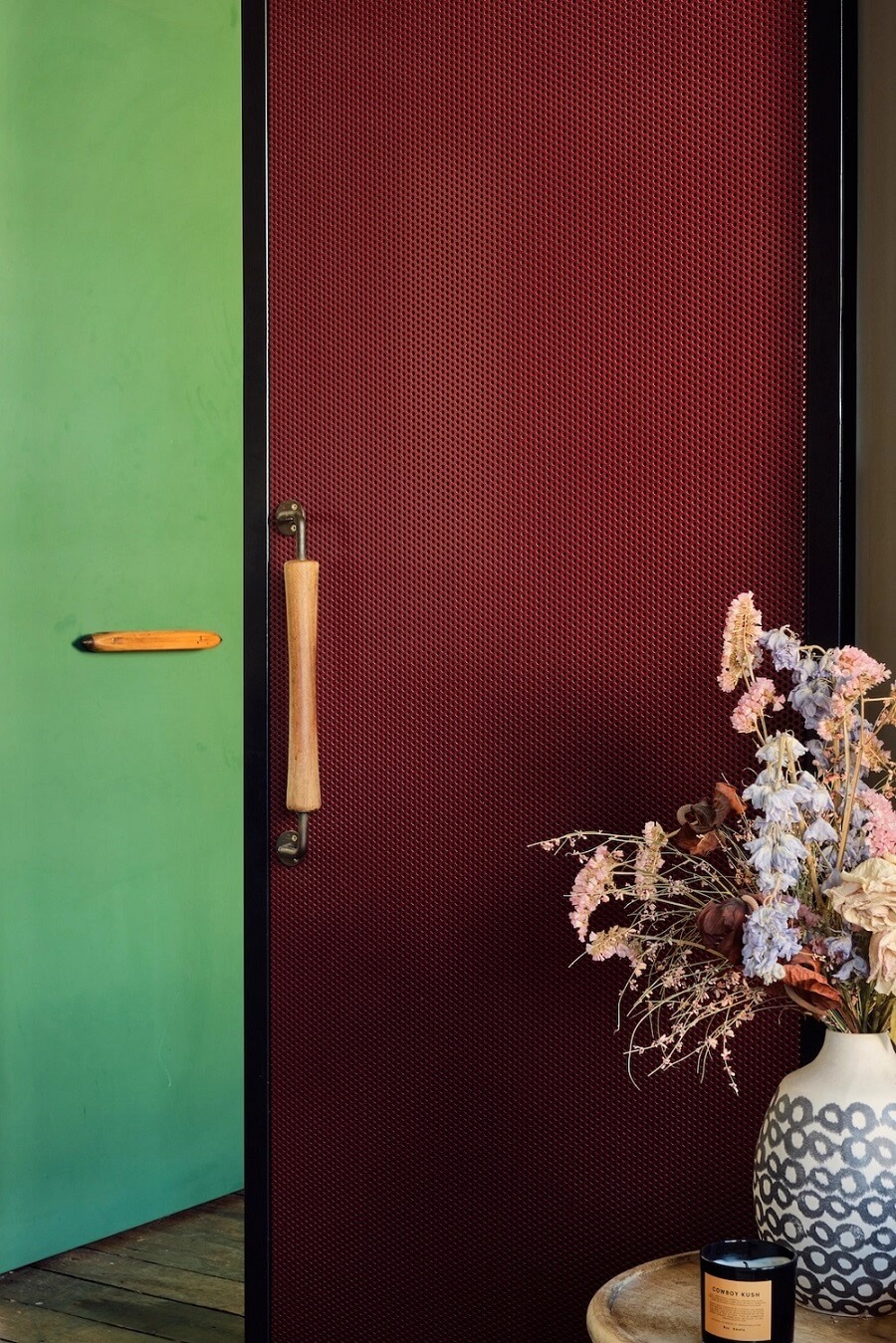 The sliding meshed steel door between the living room and the bedroom adds a nice color pop to the industrial home.
Next to the seating area lies the kitchen and dining space. The oak cabinets have been painted navy blue, with the exception of two cabinets that are left in their natural look. The geometric tiles on the floor are from Bert and May.
On the left, you can see the hallway lined with bookshelves.
The space behind the television is now used as a home office and guest bedroom. The bed is decoratively hidden behind a throw, and plenty of storage space is added with the built-in closets.
Next to the guest room/home office is the primary bathroom with white subway tiles, geometric floor tiles, and copper pipes.
The bathroom has a square concrete sink by Burlington that rests on a steel base with a rusted patina, and oak boards form the bath panel.
The master bedroom sits behind the frosted section of glazing in the living room. It's a wonderful industrial room with a brick wall, rough-hewn plaster on the wall behind the bed, steel beams, and copper piping.
A green sliding door with a handle made from an old wooden spinning loom gives access to the bathroom.
I can't imagine a better example of an industrial apartment than this home that is now listed at The Modern House. Click here if you want to see more industrial homes.