A Vintage Colorful Family Home in the Swedish Countryside
From the outside, this country house in Sweden looks like the typical Swedish home. The red-painted wood and the green front door surrounded by greenery look like the perfect rural escape that you often see in Sweden.
The interior of the home is what I imagine Pippi Longstocking's house must look like. A bold collection of colors, textiles, vintage furniture, and cozy spaces turn this red home into a wonderful eclectic family home.
The house was built in 1914 as the old rural school in Tunaby, but it has been a family residence for many years now. Most of the details from the year of construction remain, such as pearl rafters and plank floors, windows, doors, two wood stoves, and a tiled stove.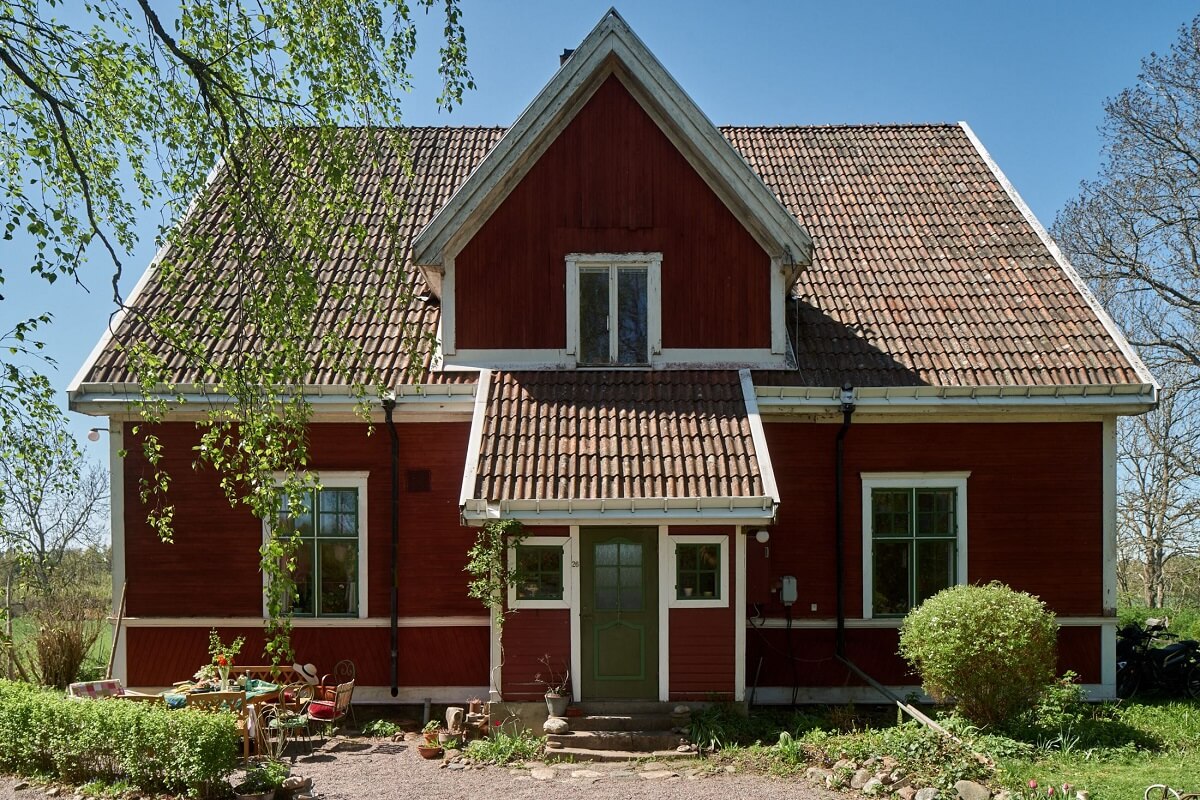 The 256 square meter home has eight bedrooms, two kitchens, and two entrances so it can also be divided into two homes. But the full house is absolutely amazing if you have a large family.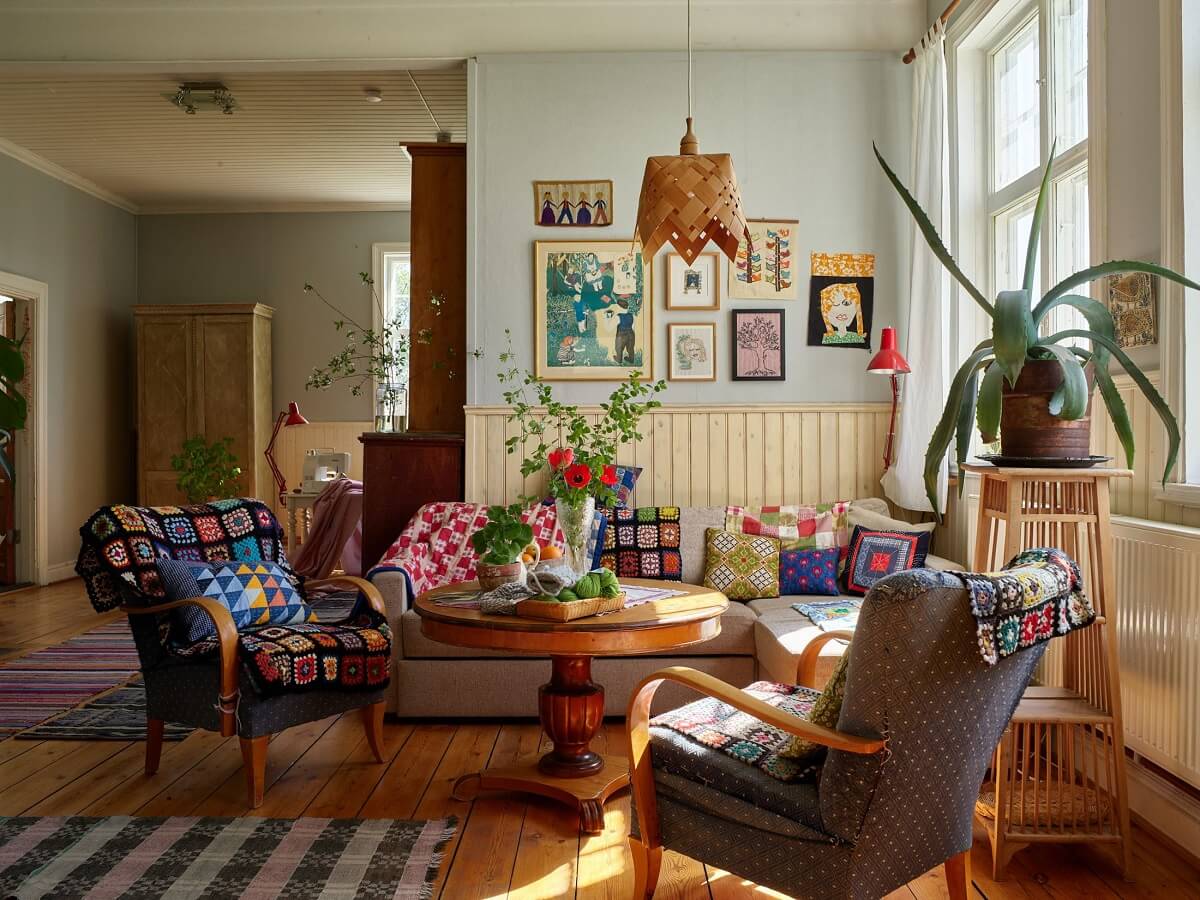 In almost the entire home lie the original pine floorboards. And the home is decorated in a beautiful mixture of colors. Some rooms have calm wall colors but then they are spruced up with bold accessories as you can see in this living room.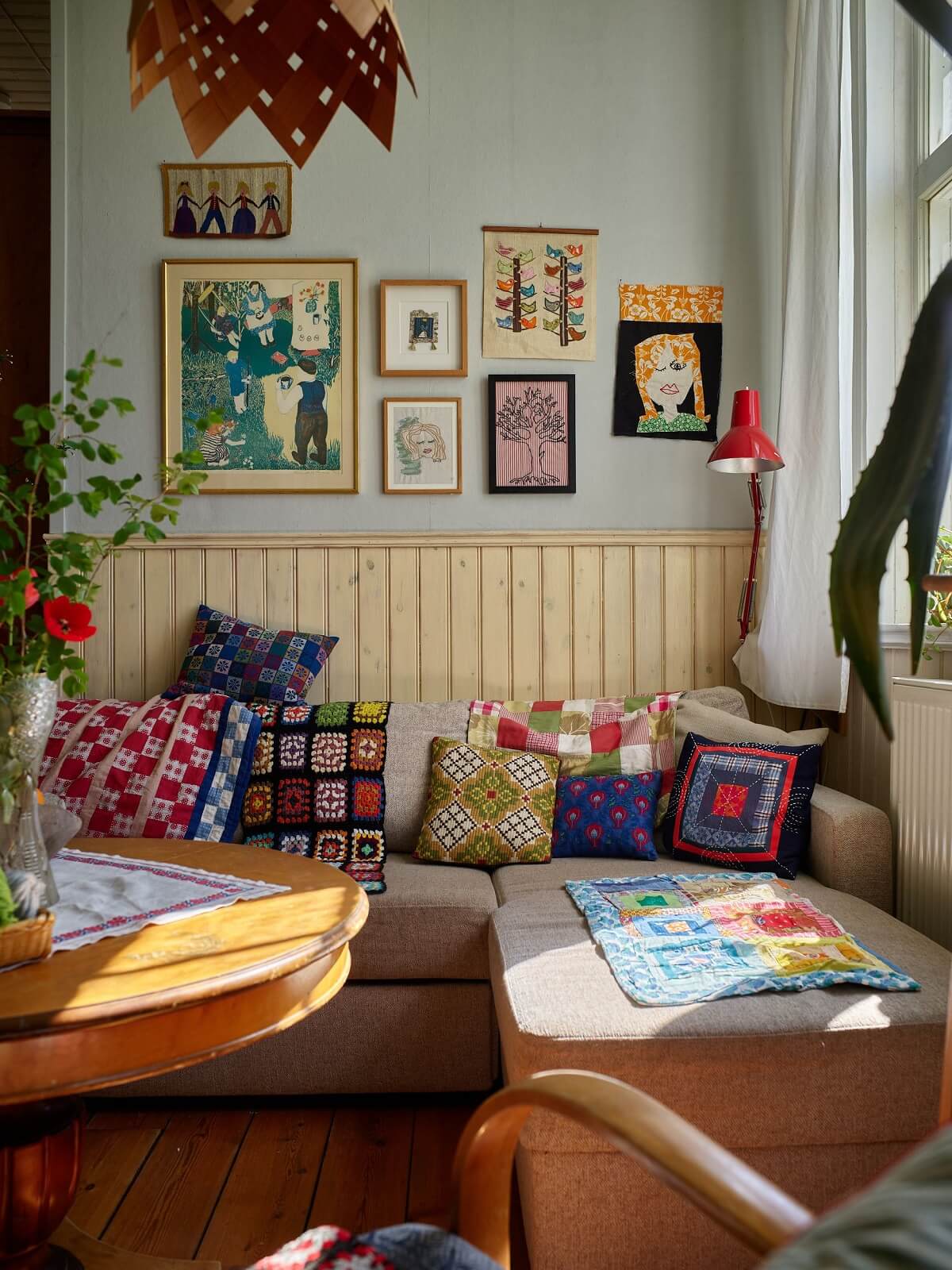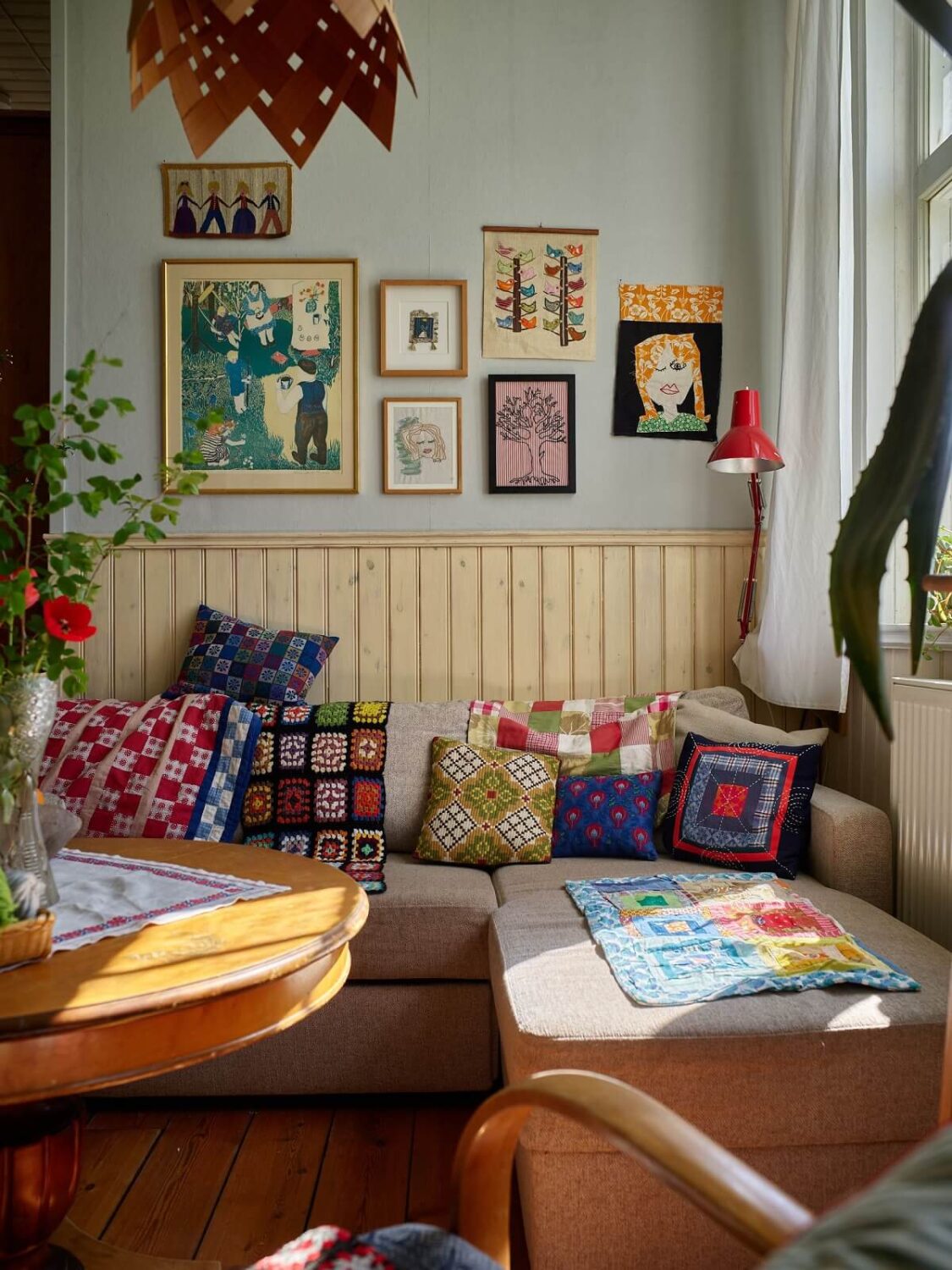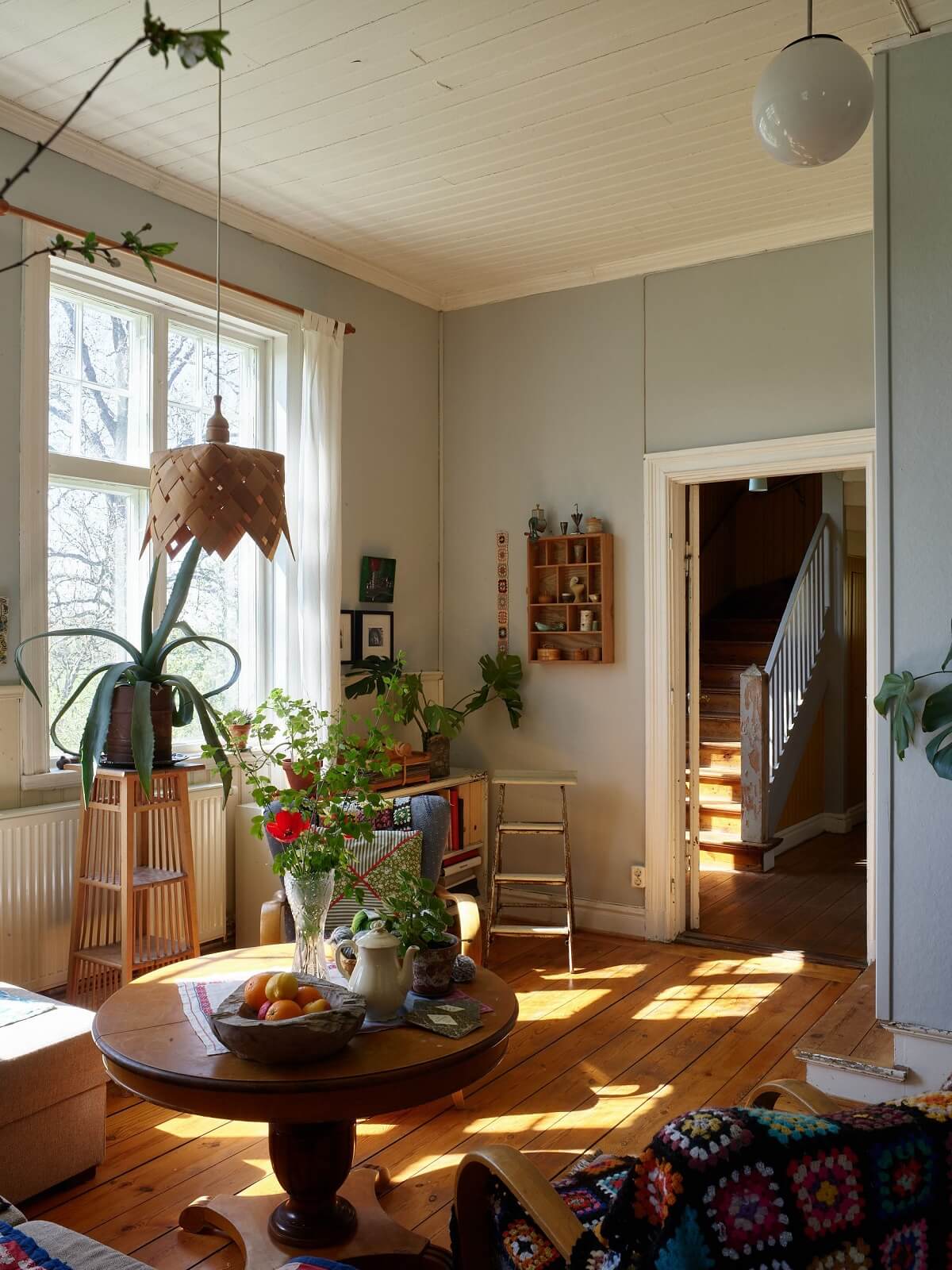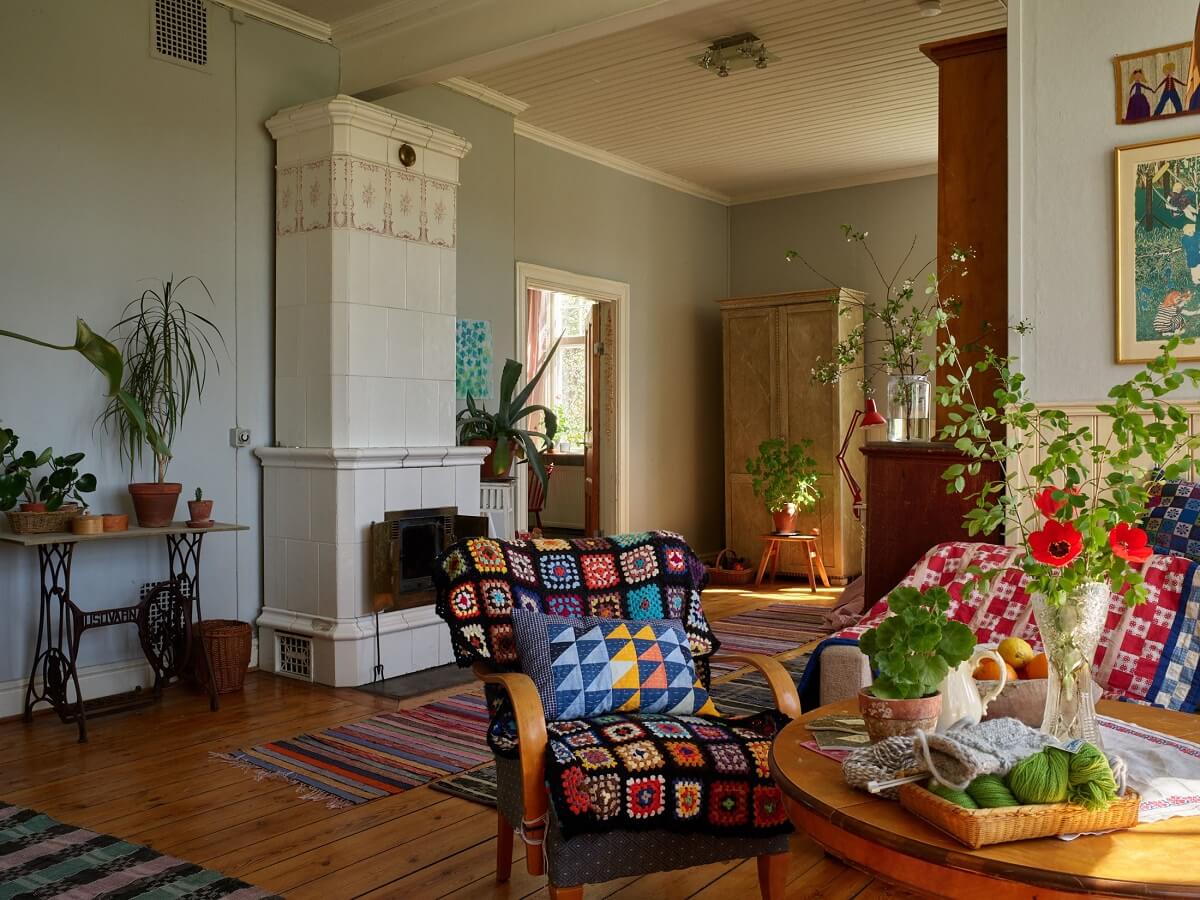 The living room has one of the original fireplaces.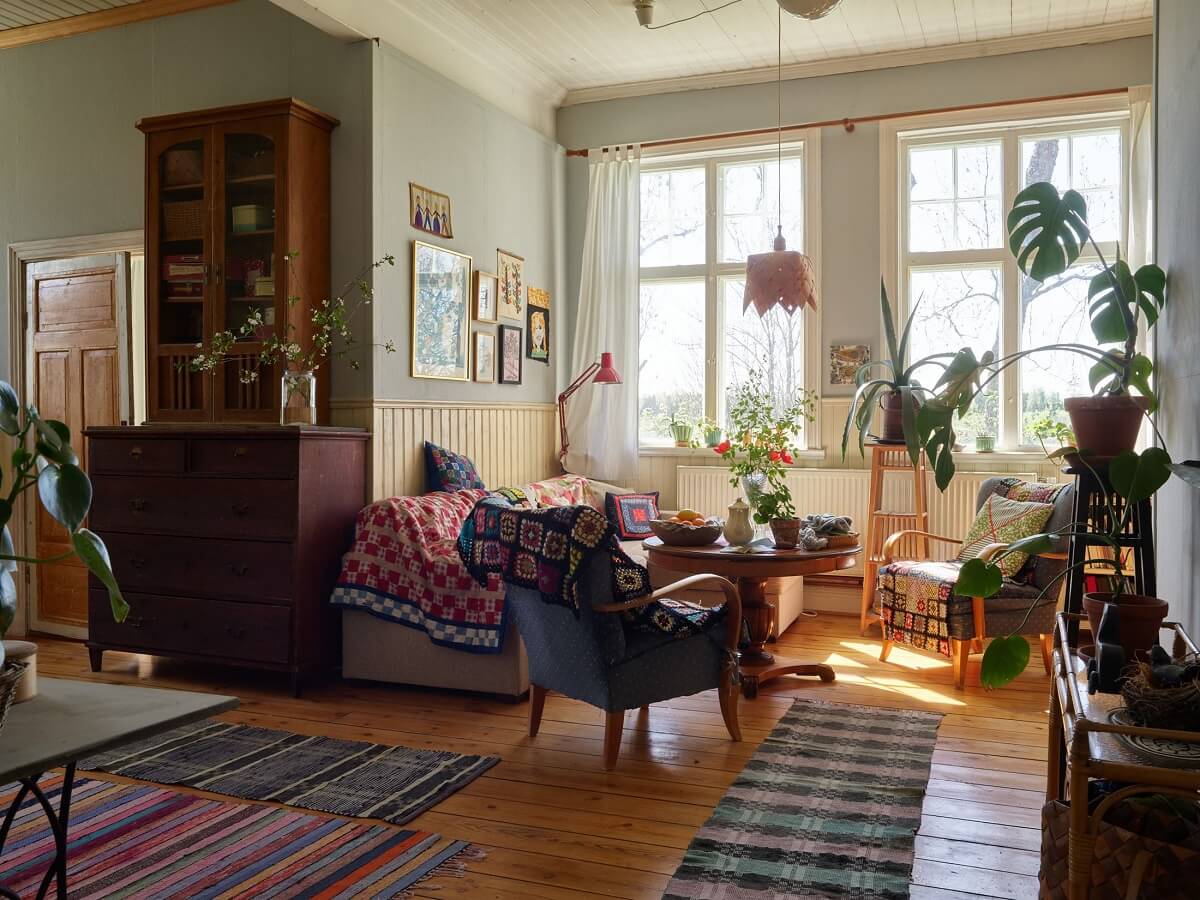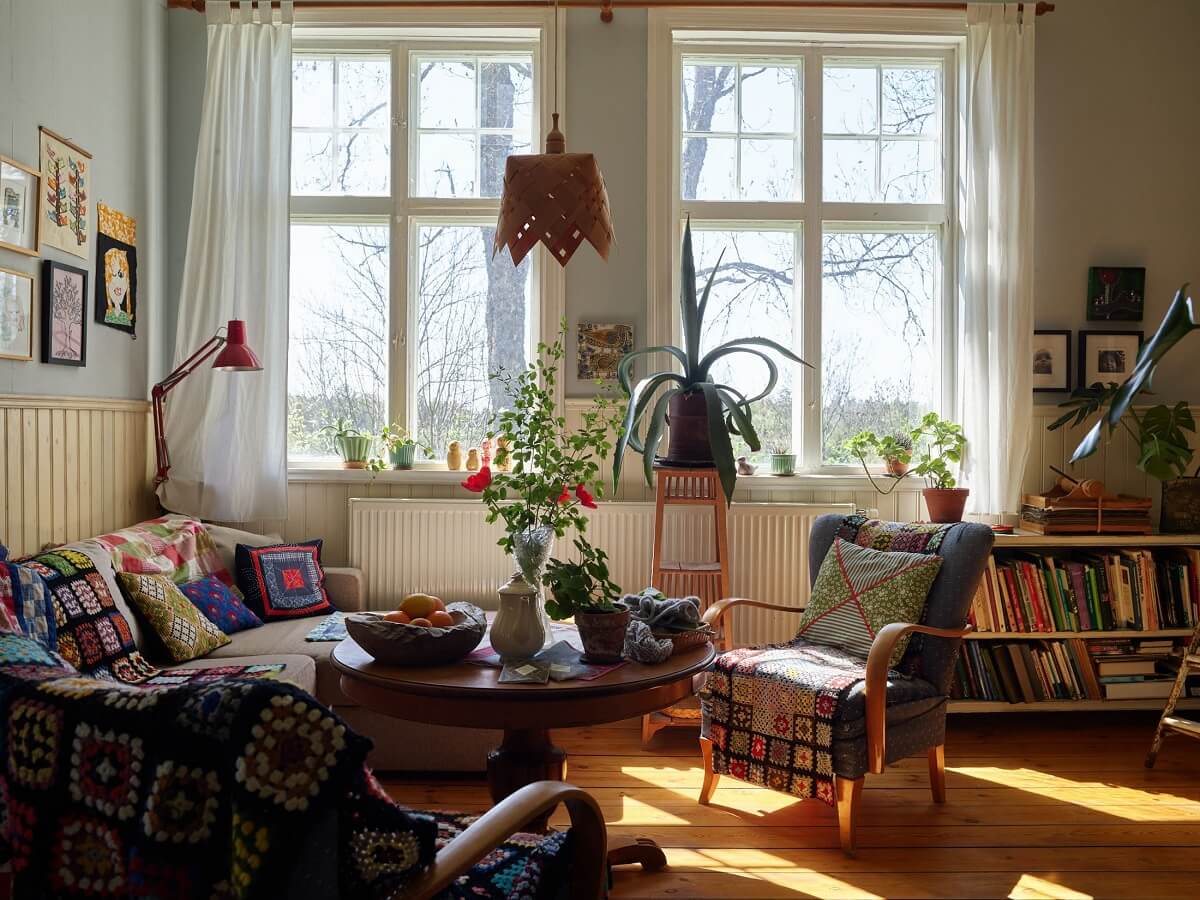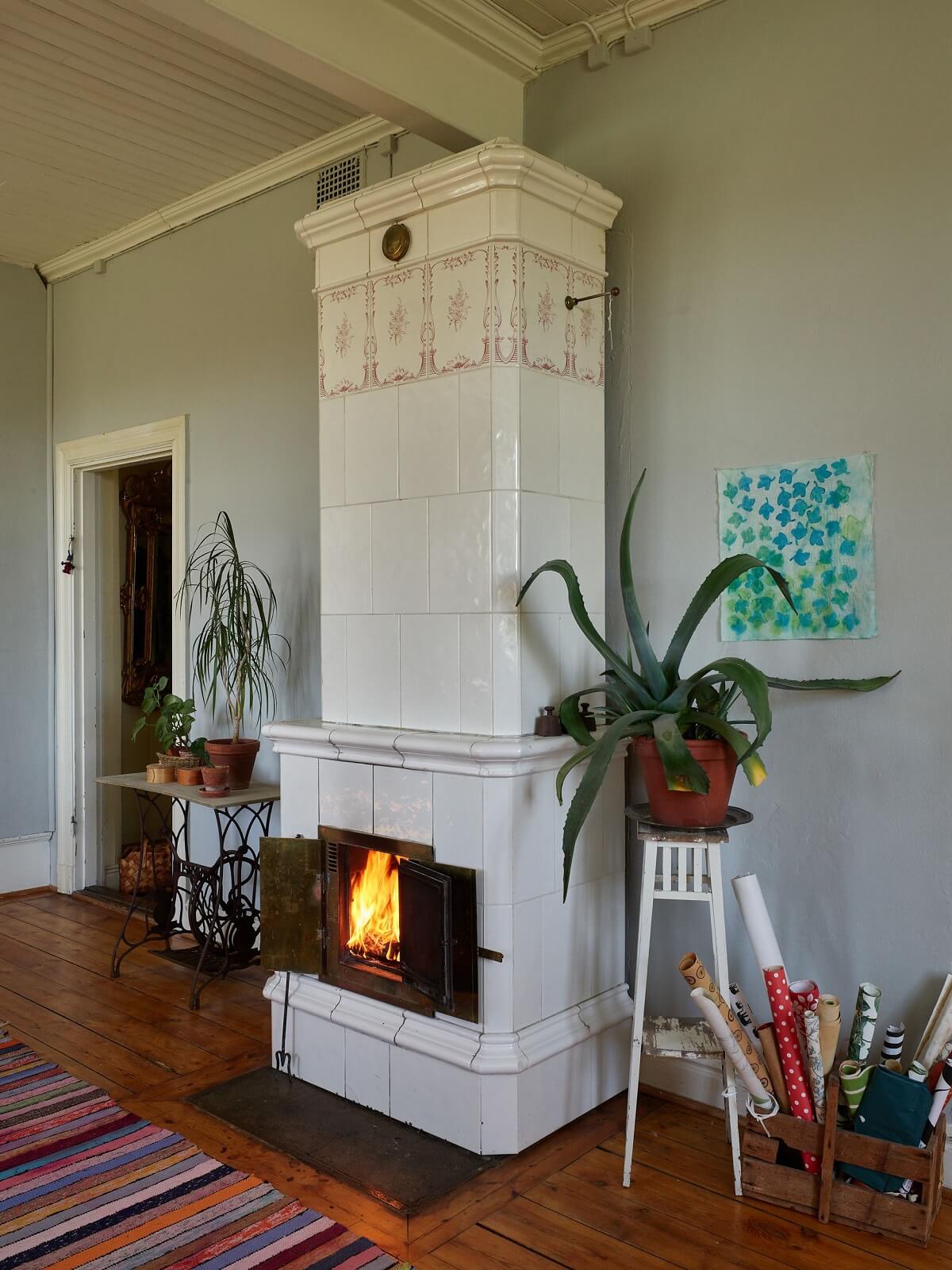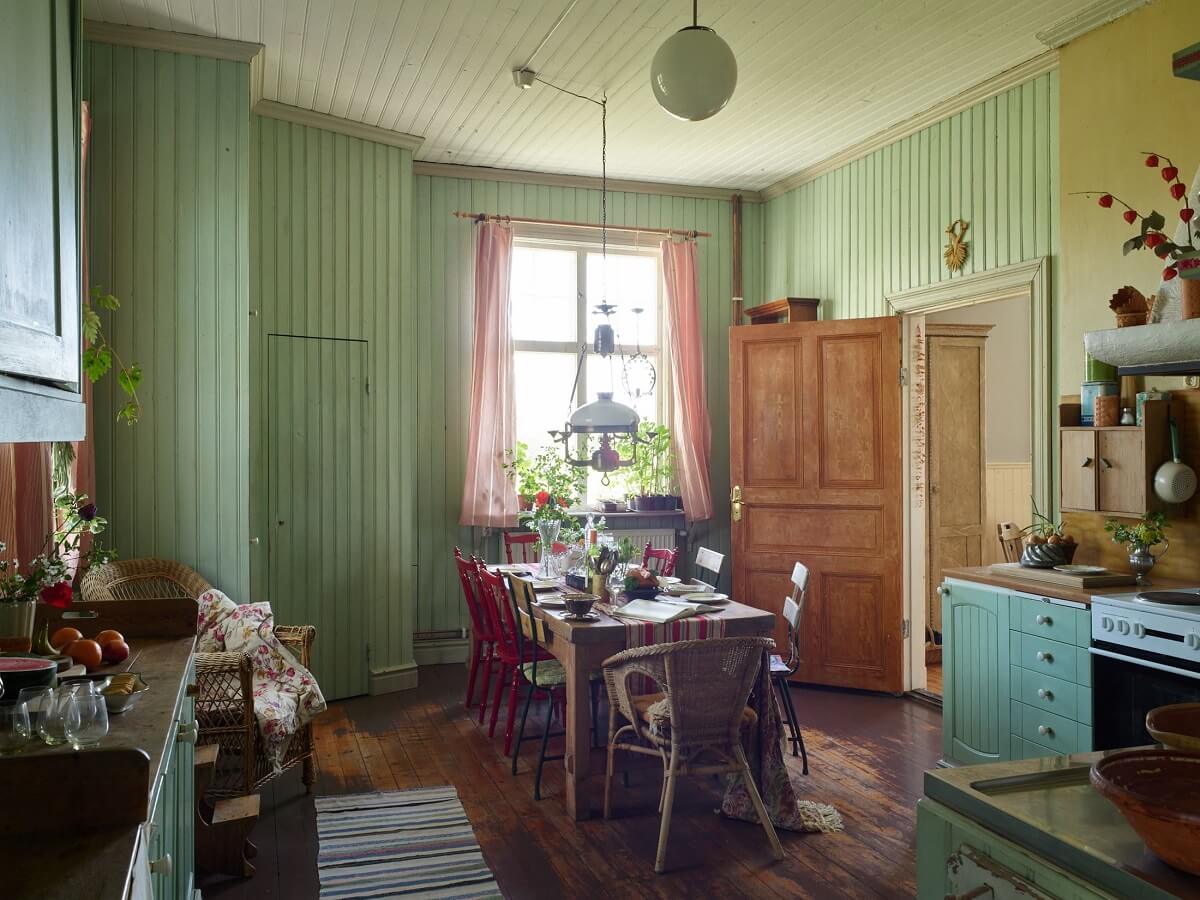 The kitchen is a wonderful blend of original details and site-built elements that are made to look like pieces that were made in the early 20th century.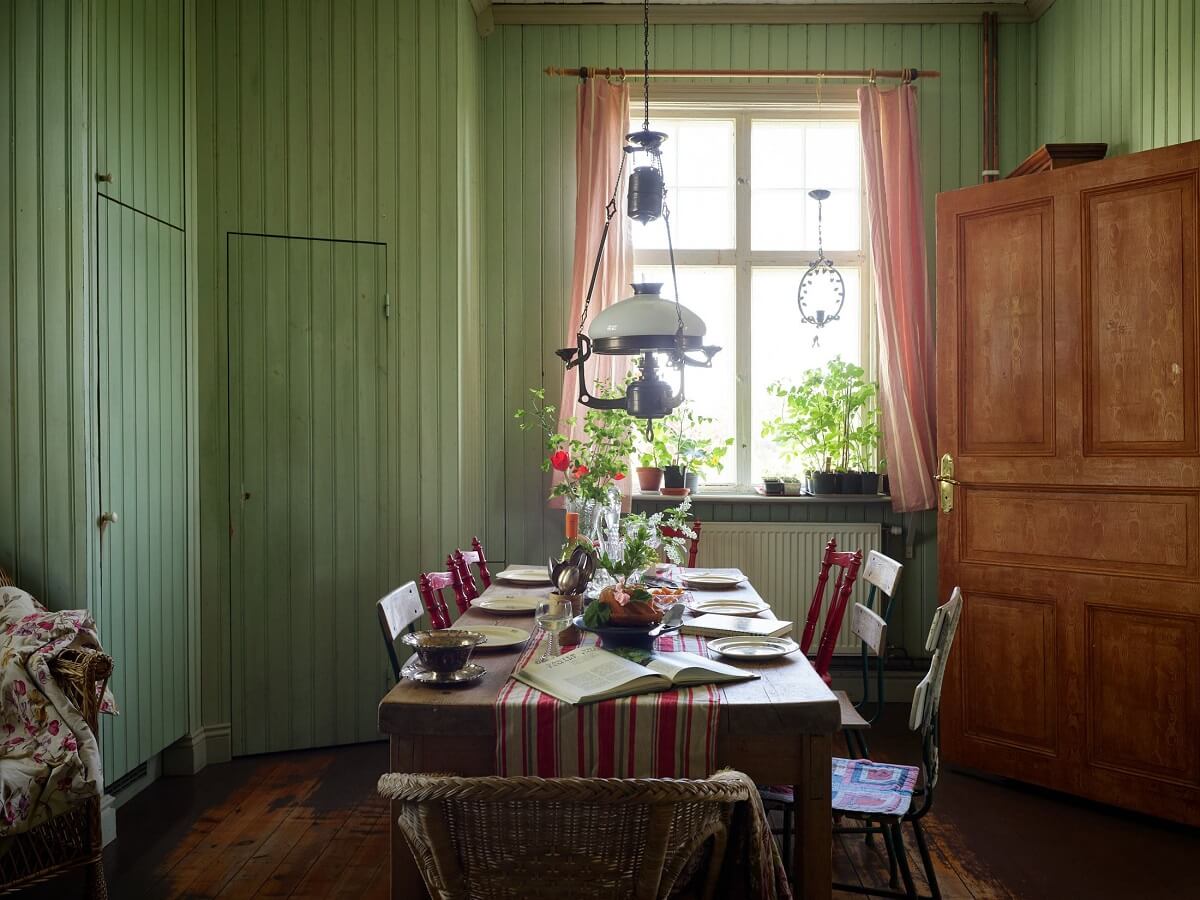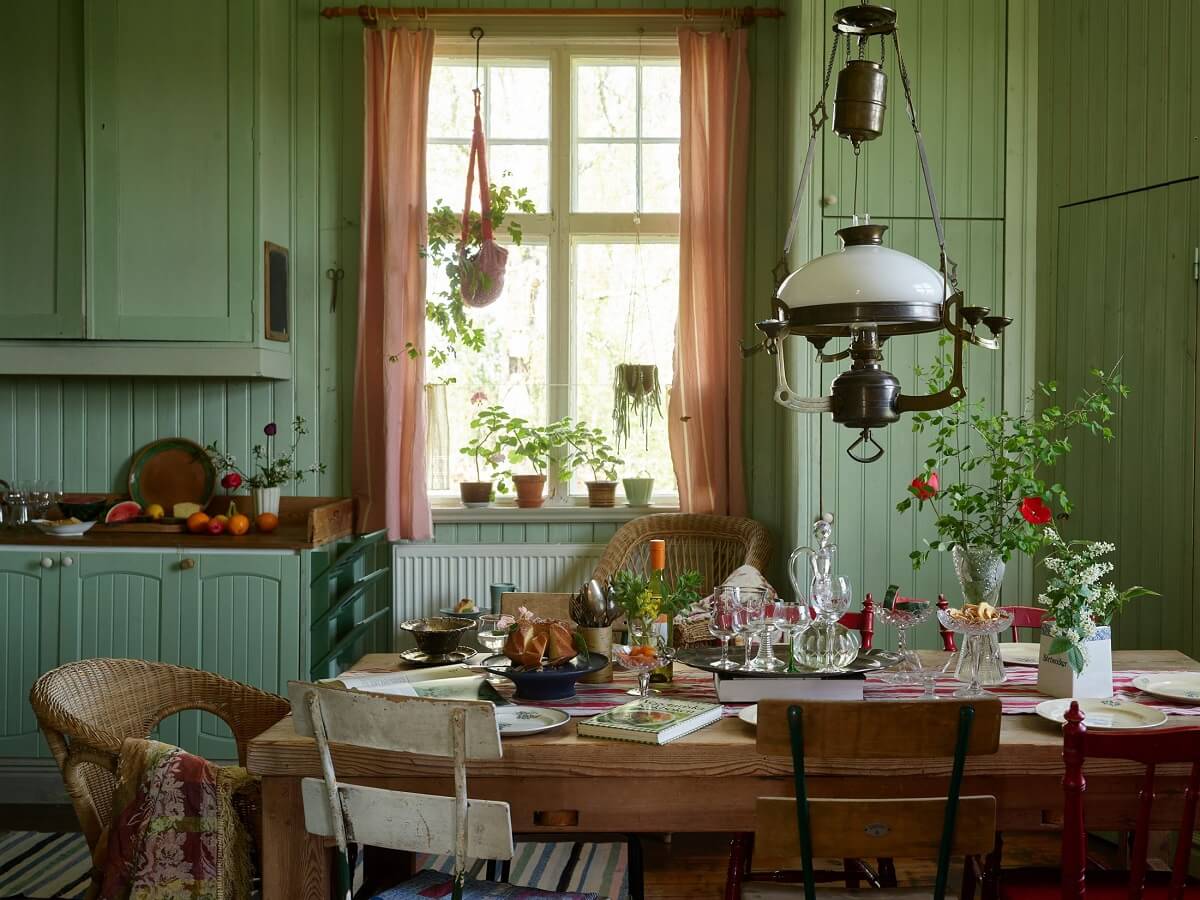 The rustic wooden table surrounded by a mixture of chairs creates a perfect country-style kitchen.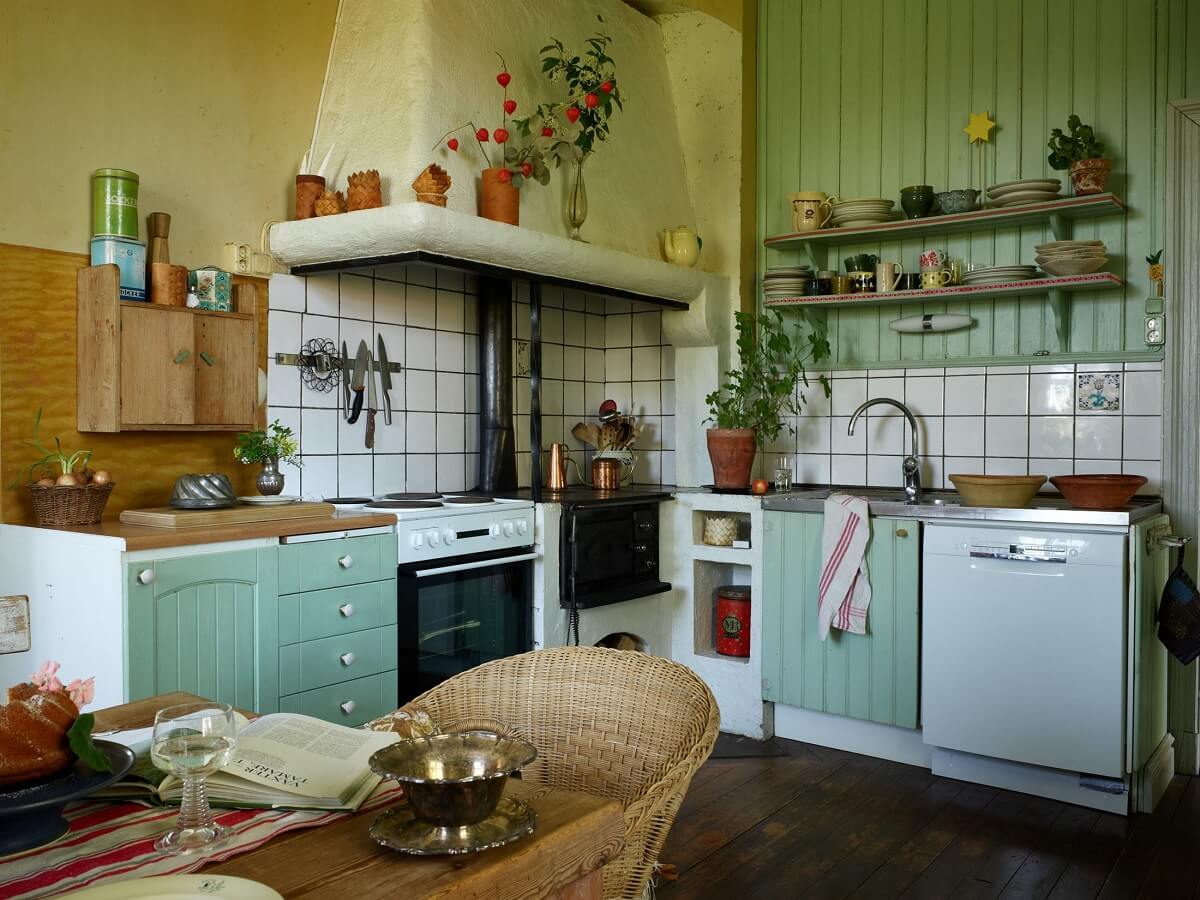 The kitchen is painted in Chromium Oxide Green which feels historic and fresh at the same time.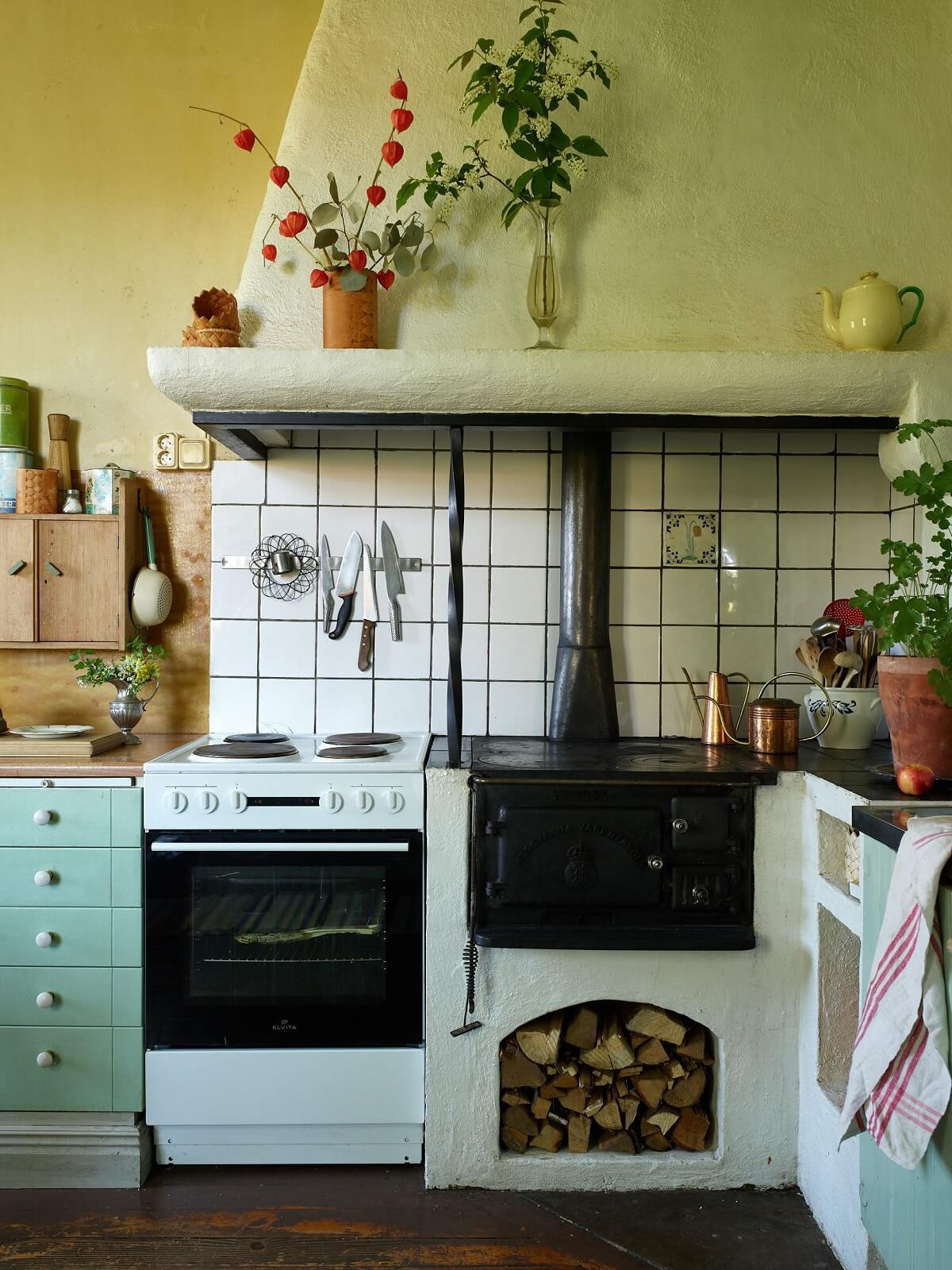 The kitchen features an original woodburning stove which you can still find in some historic Swedish houses.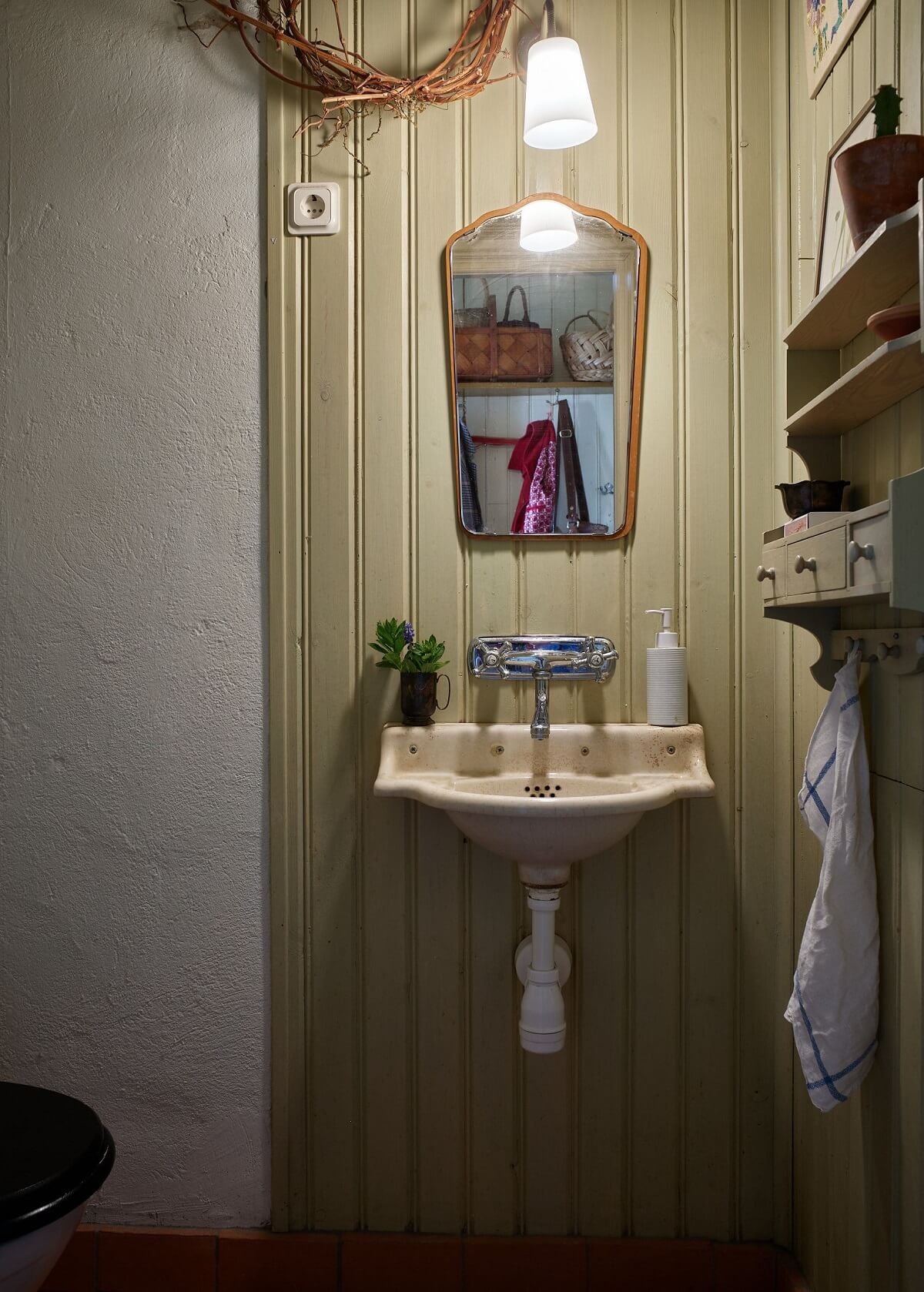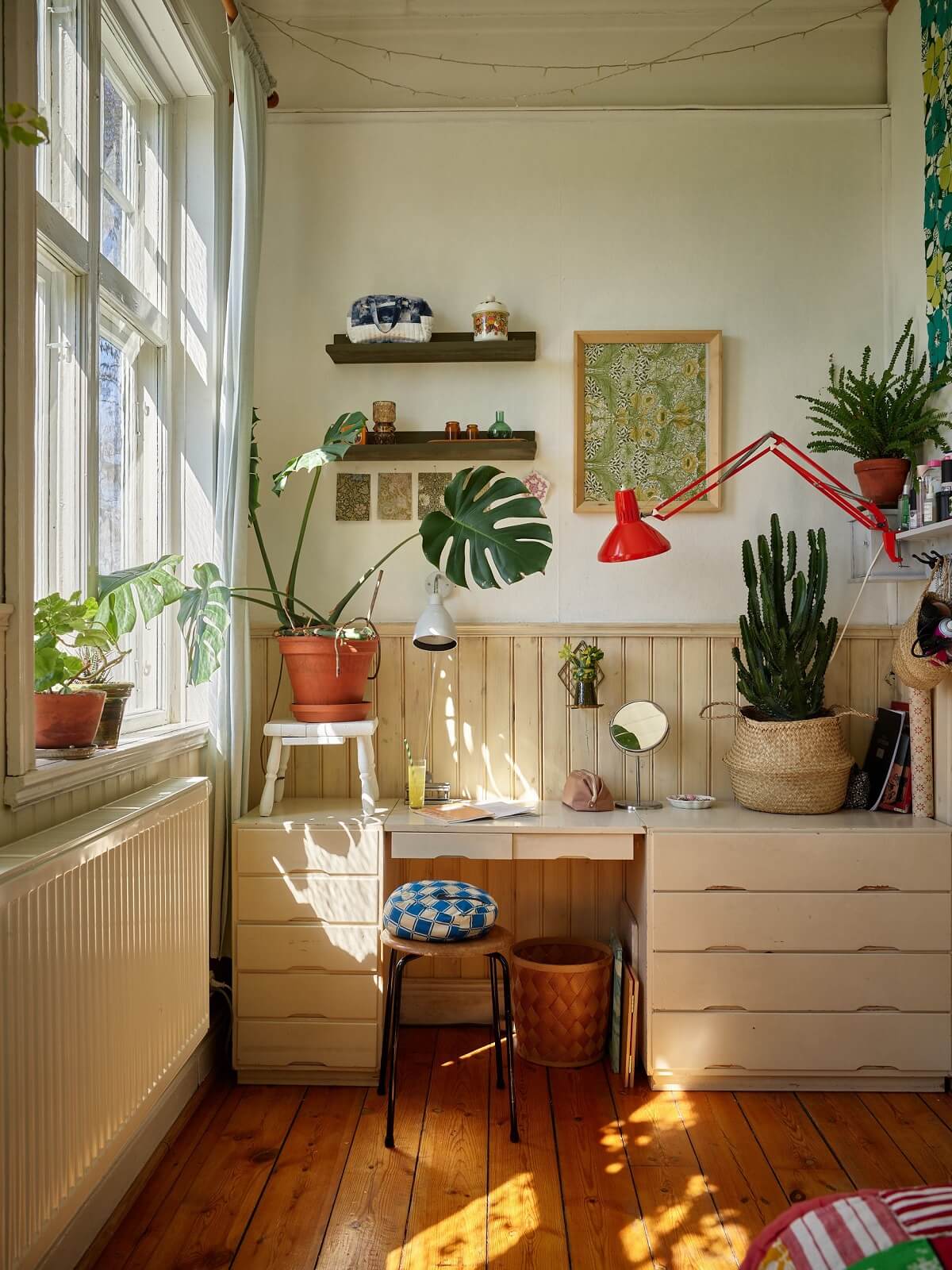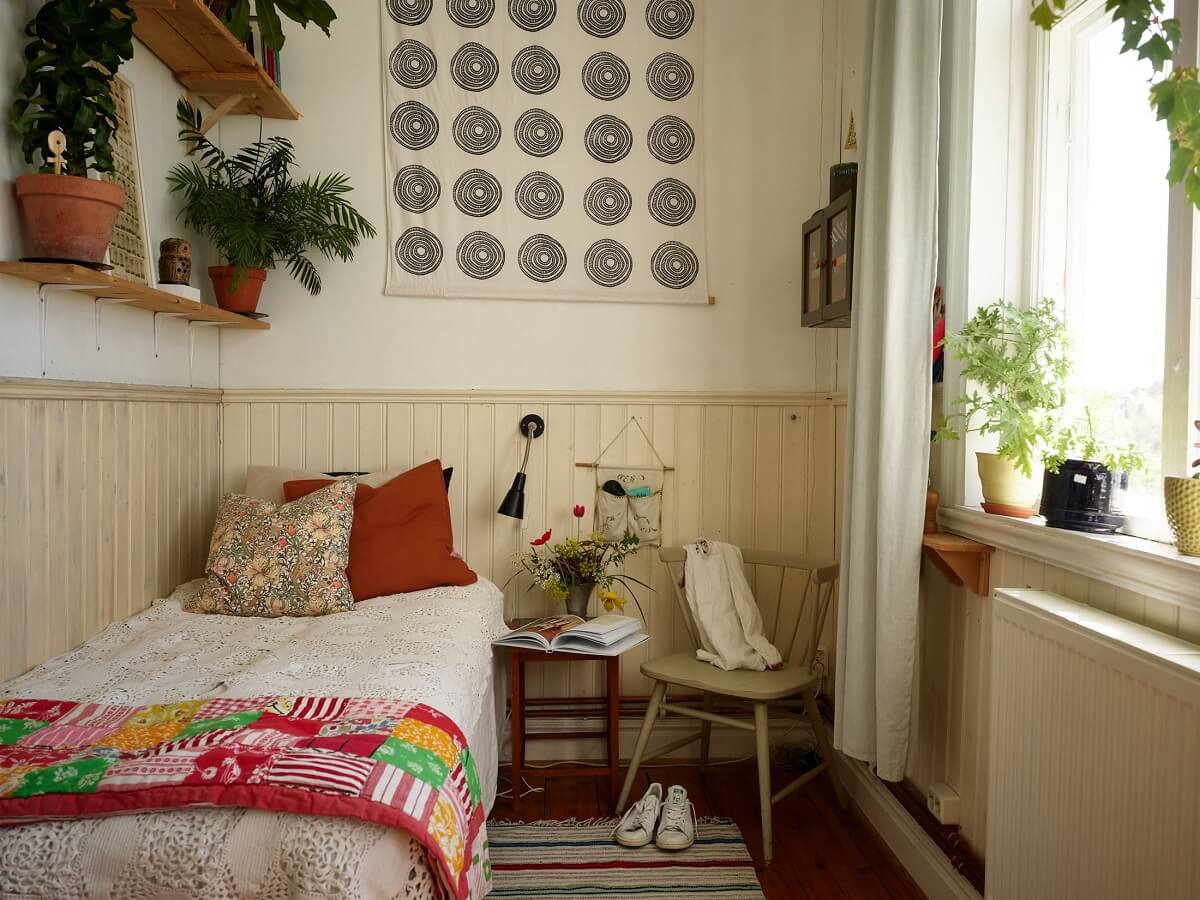 This tiny bedroom is the former teacher's podium. It's an inner room, but they added a window from which you can look into the living room. So it would also be a great home office.
Every bedroom has color accents, whether it be in wall paint or in colorful furniture and accessories.
The house includes a 2,750 square meter plot of varying height with a lush garden life, green passages, and farmland. 
styling by Copparstad and photography by Boukari for Historiska Hem