A Living Room with Pink Accents in a Light Attic Apartment
I am personally a huge fan of attic apartments. Of course, slanted ceilings aren't the most convenient but I always feel that a room is instantly more cozy with sloped ceilings.
This apartment in Sweden is located over two floors (a maisonette) and the living room is located on the top floor. Beside the slanted ceilings it also has exposed wooden beams to give the room some character.
The color scheme in the entire apartment is very light, only using white and beige tones. In the living room they added some pink color accents with a lovely pink rug and a pink ottoman.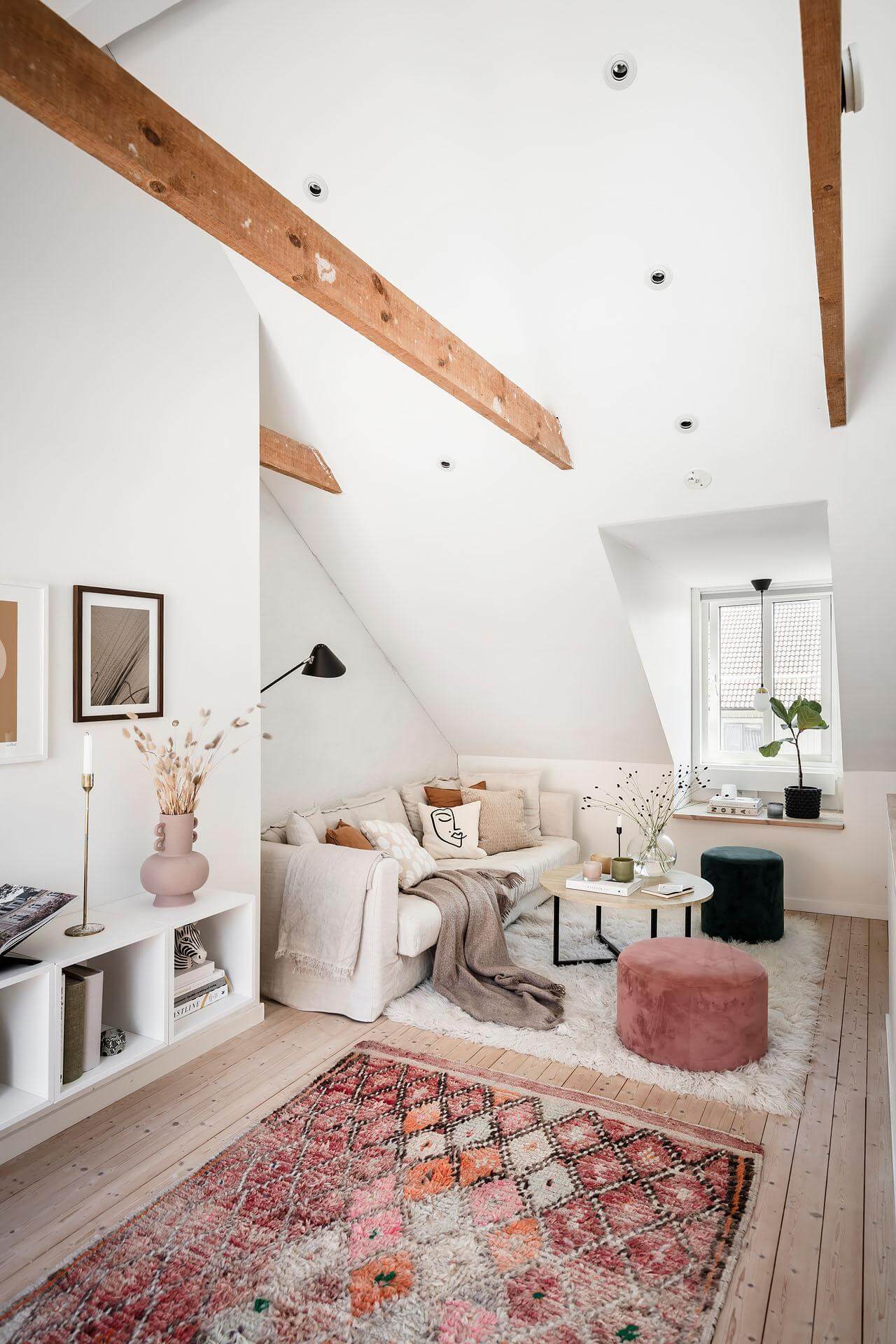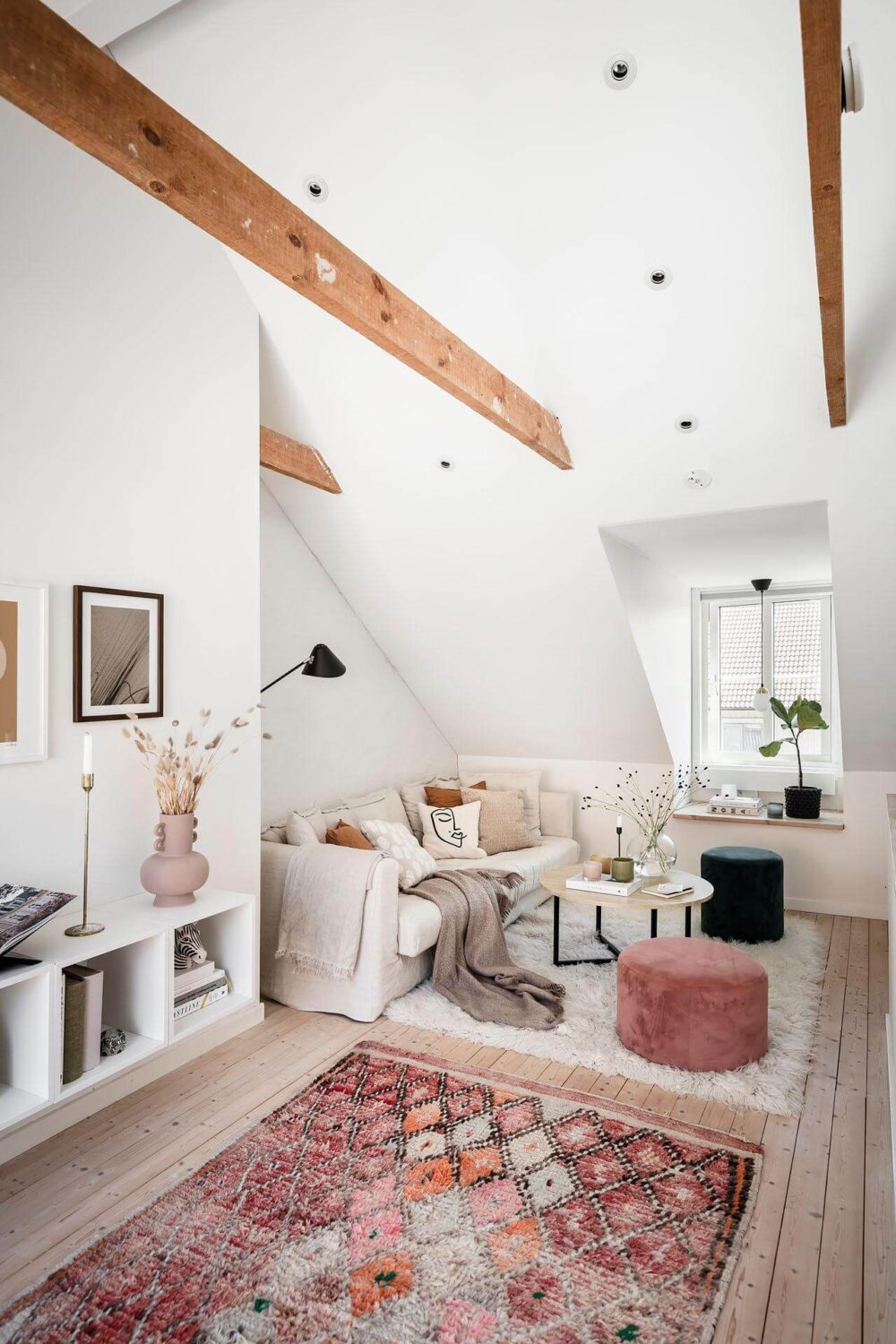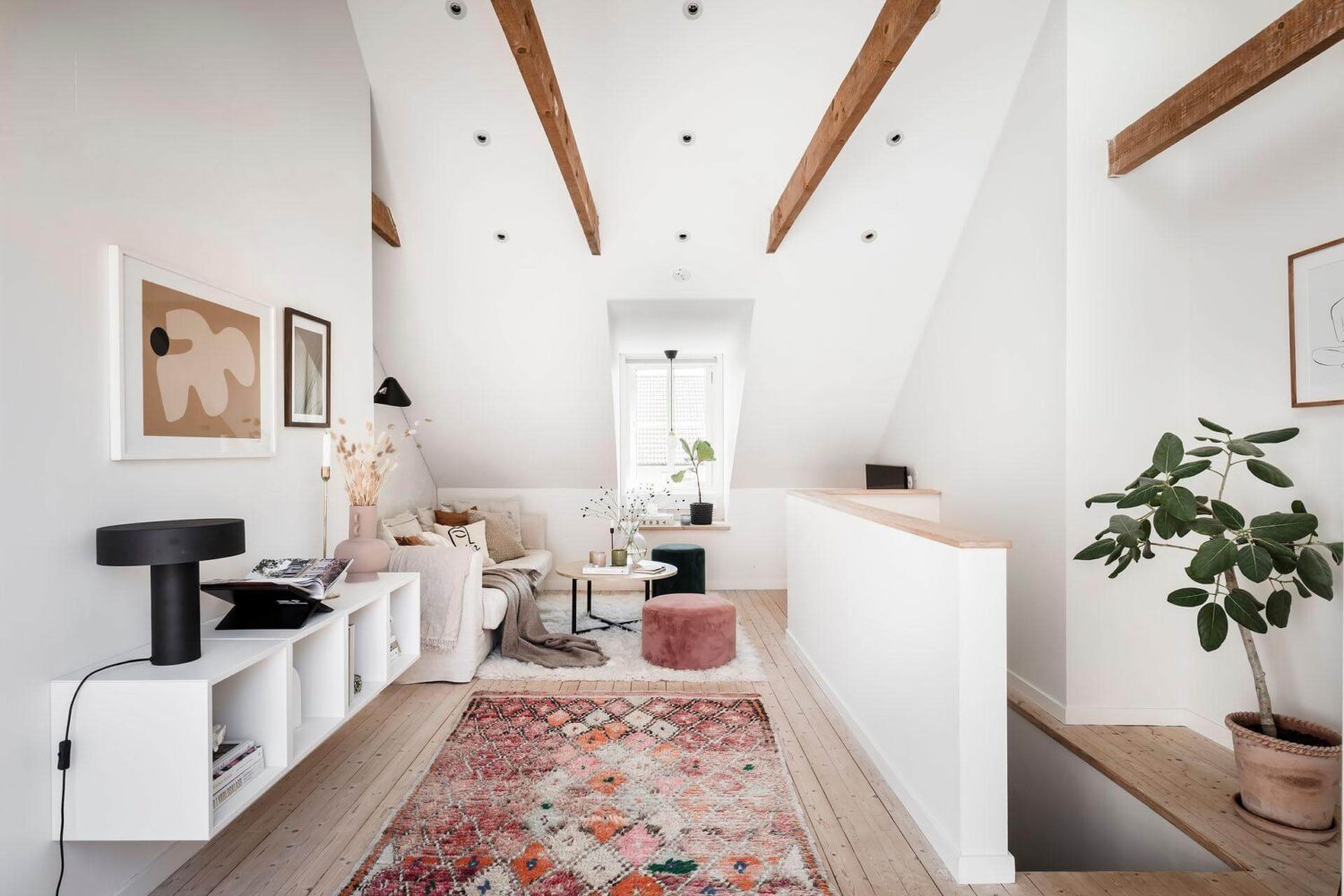 The entire apartment is only 56 square meter/602 square ft. big (or small) but it feels more spacious thanks to its light colors.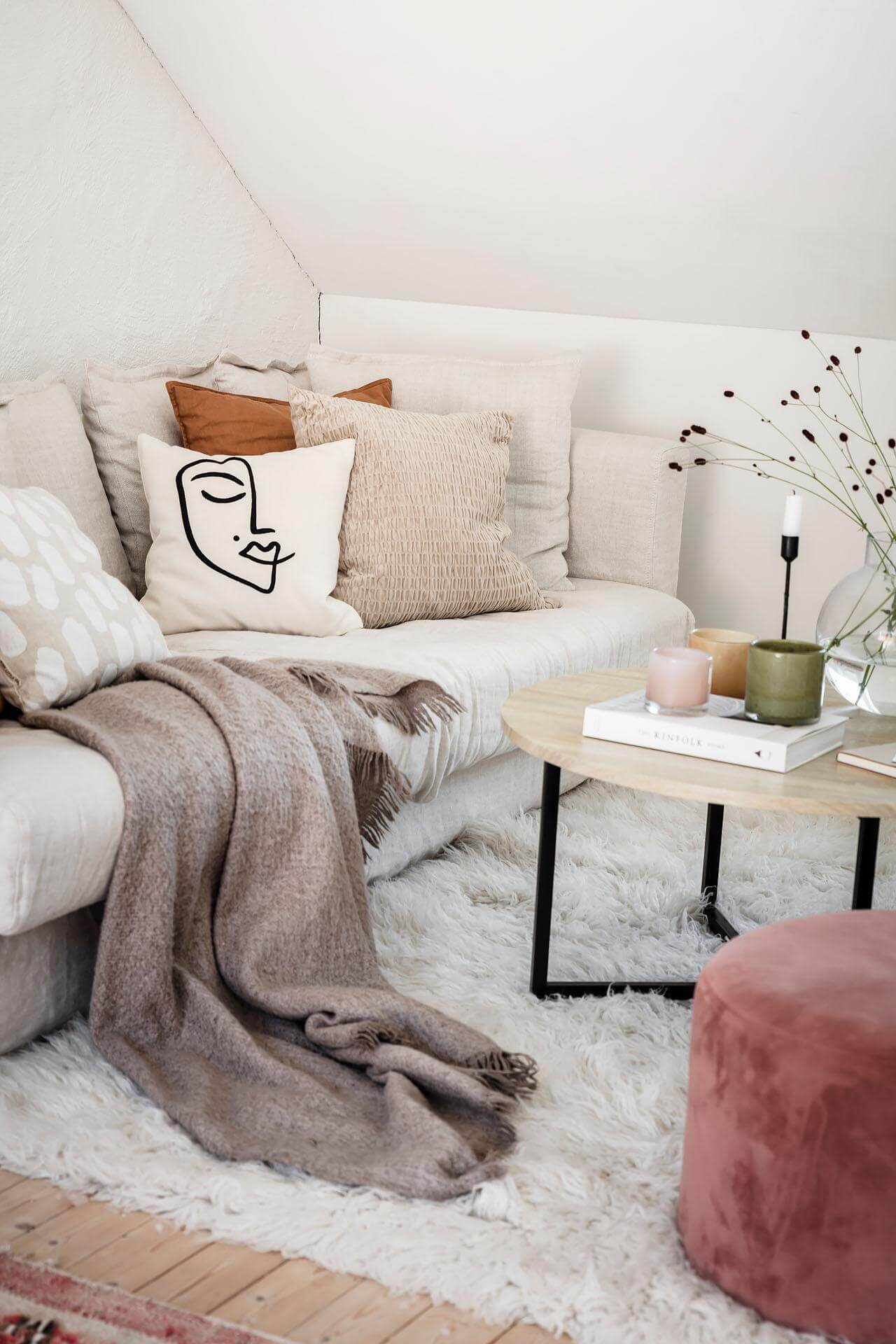 The sitting room is bright, cozy, and stylish with a small seating area and the tv half hidden in the nook behind the staircase.
In the warmer months the living room can be extended outdoors as a generous roof terrace is attached to this space.
Downstairs you will find the kitchen and bedroom. The kitchen is minimalistic with white cabinets and white tiles. The walls are painted in a soft beige tone.
The apartment has one bedroom which has a nice architectural feaure with the exposed brick wall. The other walls are painted in a soft green hue.
photography via Alvhem