A Loft-Style Apartment with Brick Walls in London
A former factory building between Kings Cross and Angel in London has been converted into homes. And that old factory vibe is still visible in the apartments.
The loft-style apartment has double height ceilings, old original factory windows that flood the rooms with natural light, and exposed brickwork in almost every room of the house.
This industrial base of the home is combined with modern and vintage furniture, plenty of bookshelves and artwork that line the walls. The bedroom and bathroom are painted in a lovely shade of blue for a natural color touch.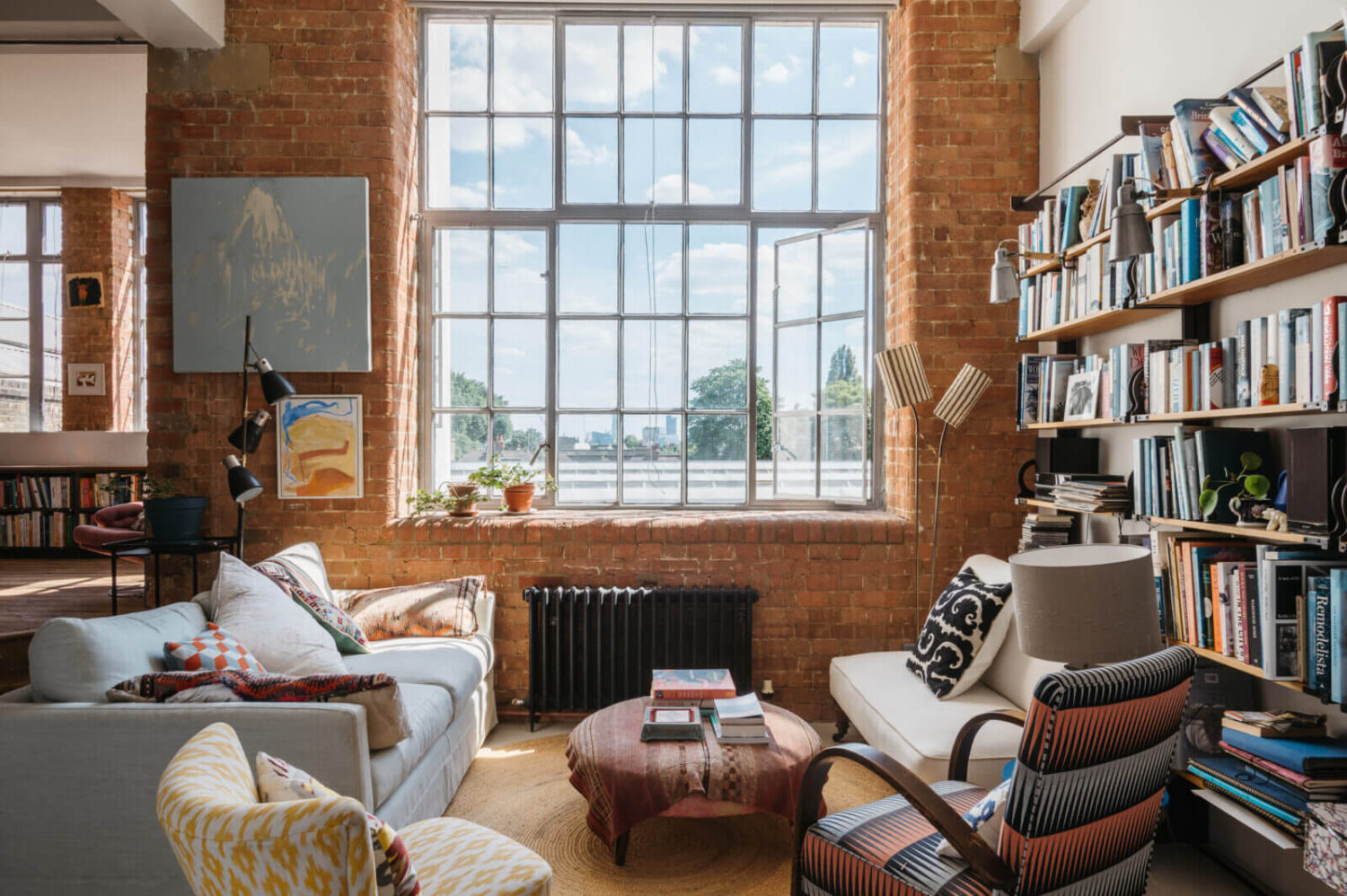 The home is carefully remodeled by Berdoulat interiors. The living space is one big open-plan space which is perfect for entertaining.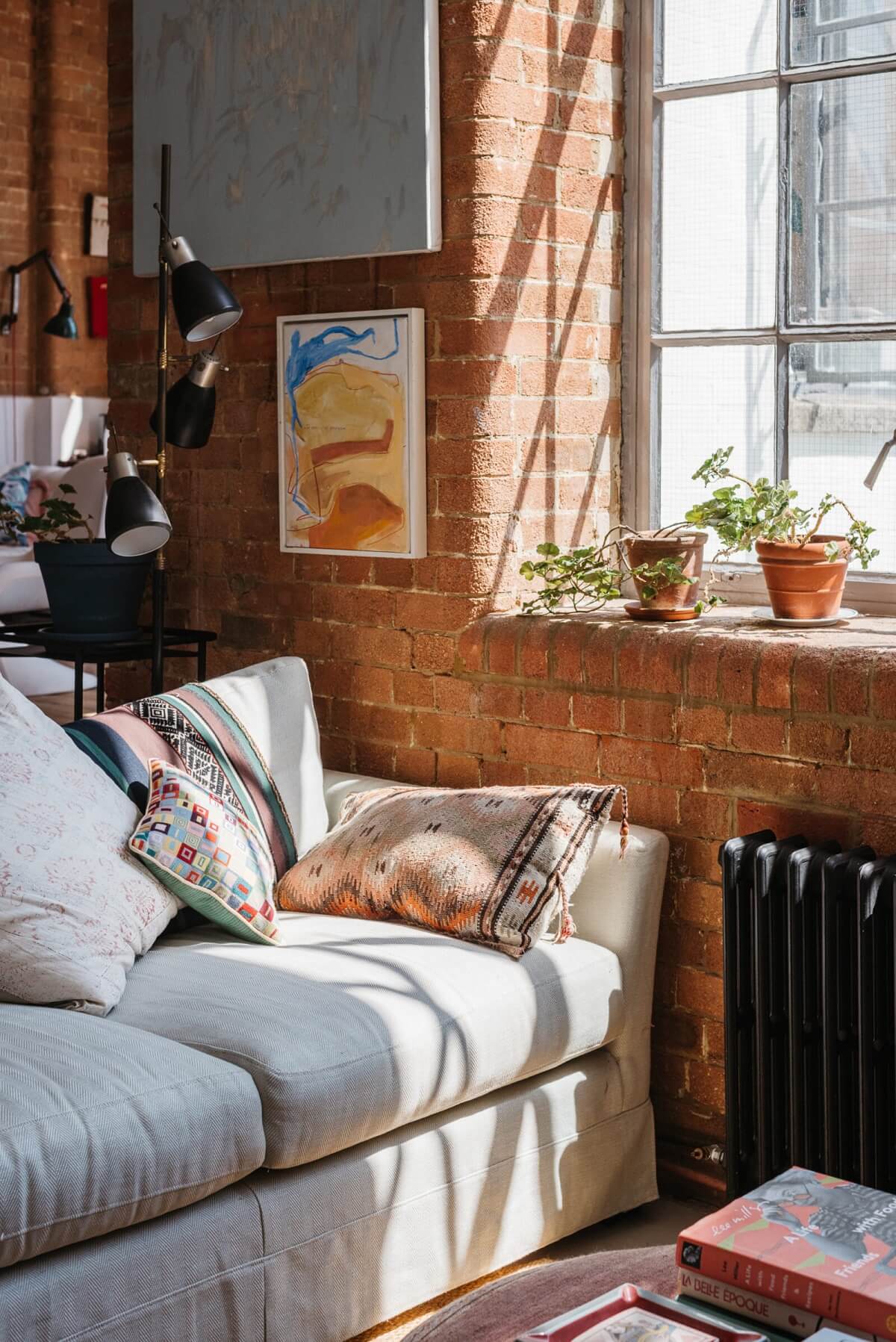 Antique double doors lead you from the hallway into the book-filled sitting room.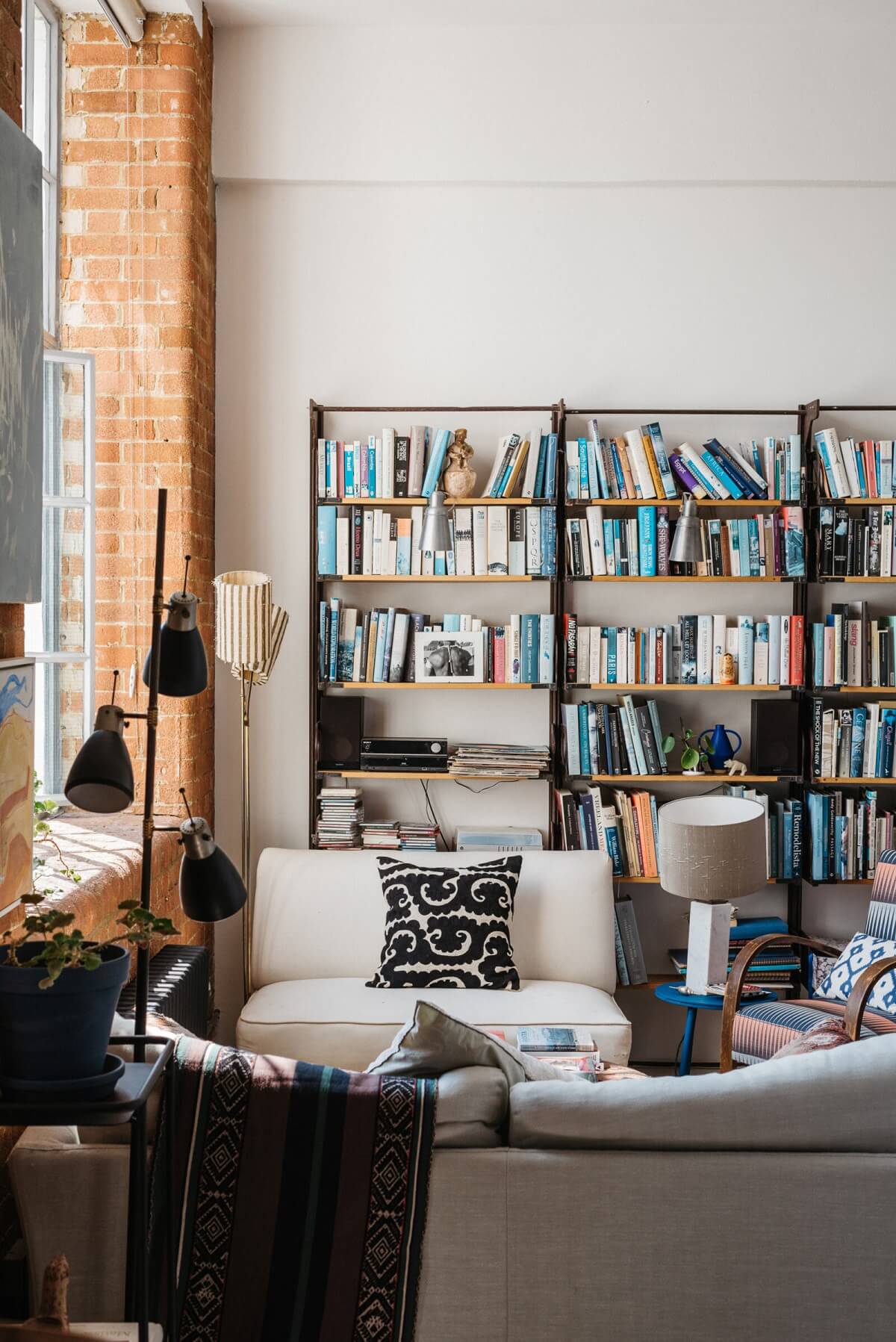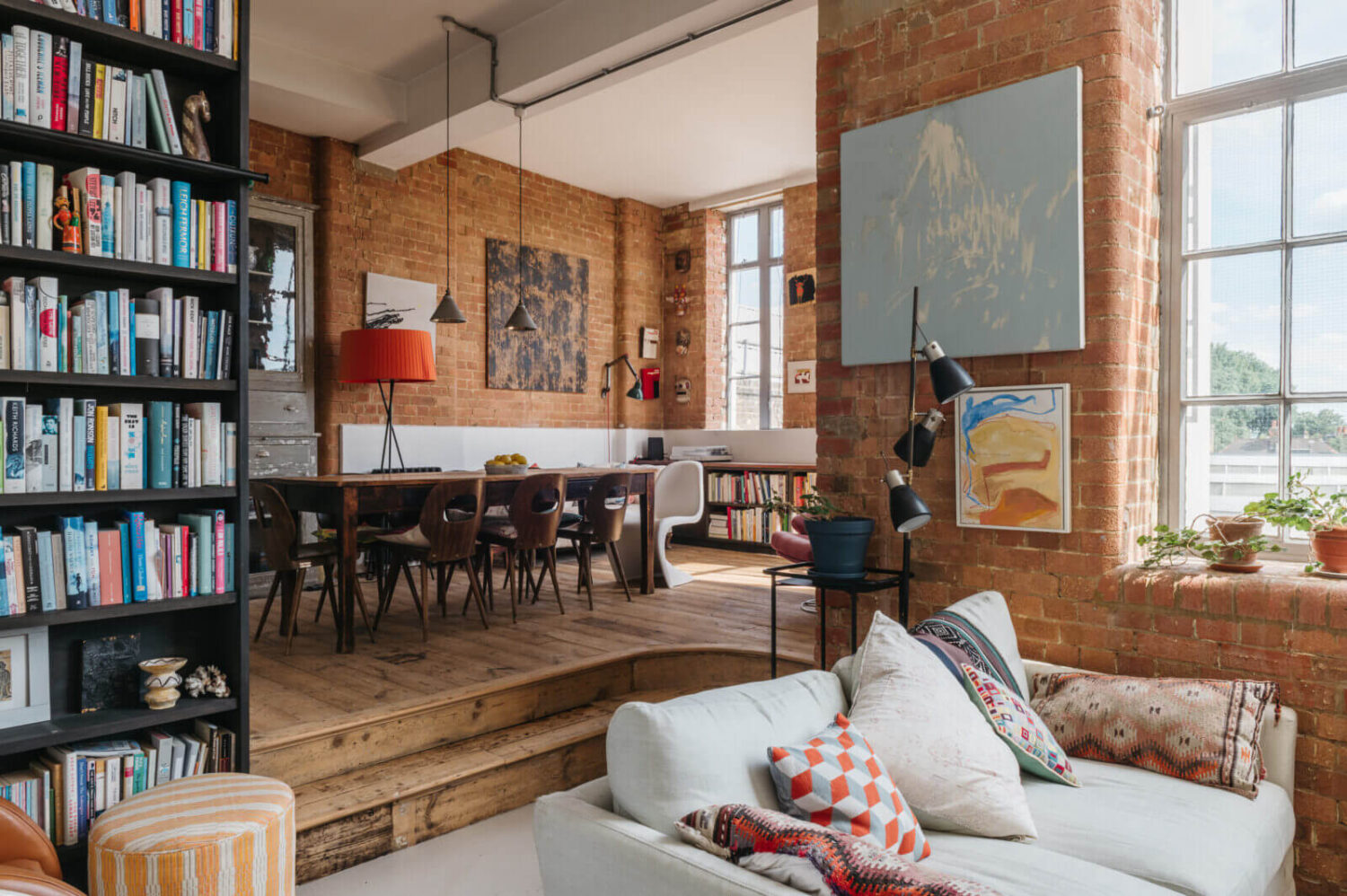 Originally the living space was a smaller reception room with a separate bedroom. Now the space has been opened up for a cozy book-filled sitting area and a spacious dining room/home office.
Despite it being an open-plan room, the space has been naturally divided into two zoned by the choice of flooring. The dining room is two steps up and has a wonderful warm wooden floor while the sitting area floor is made of poured concrete.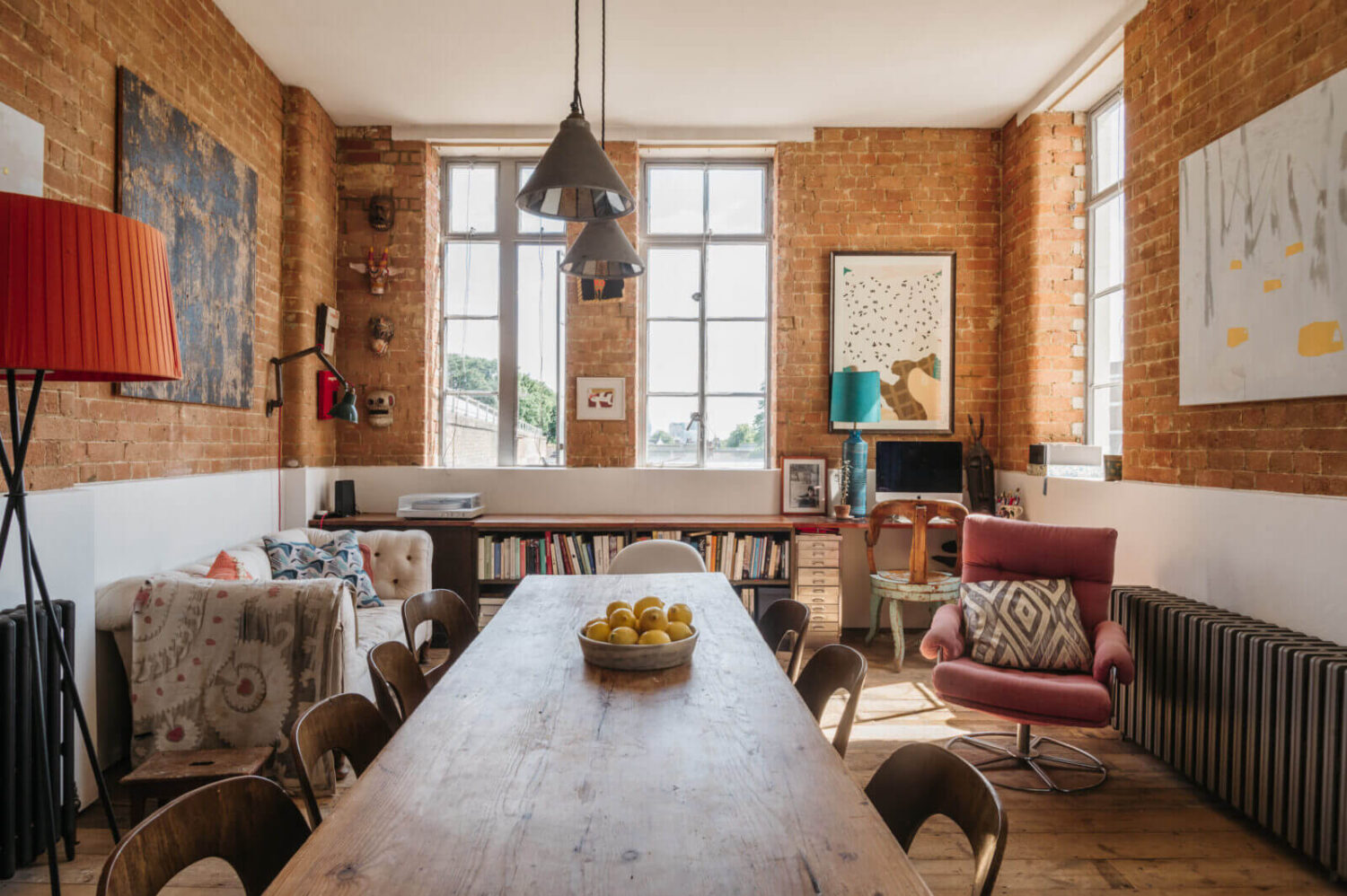 With a large dining table, a sofa, and a home office this space is multinfunctional.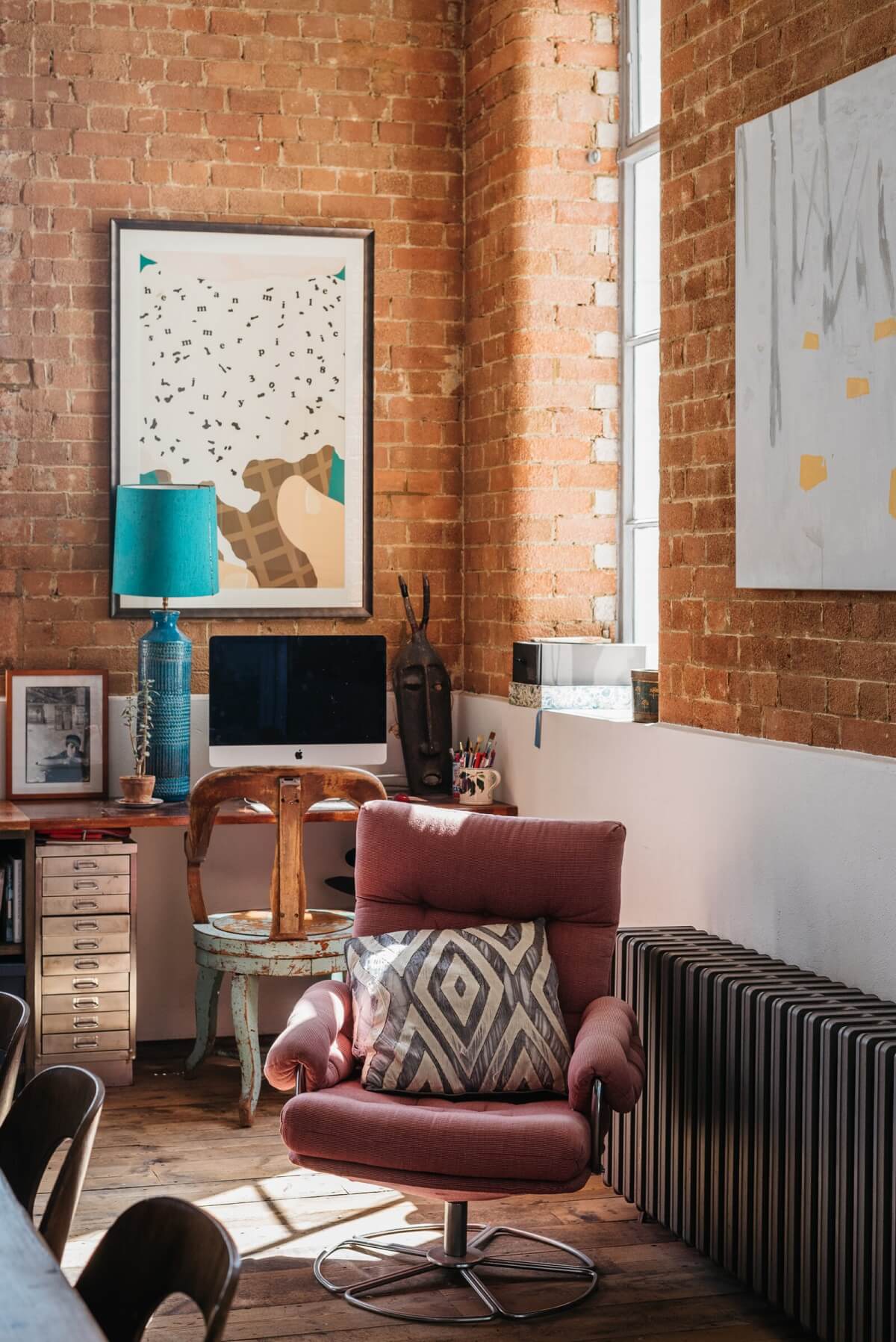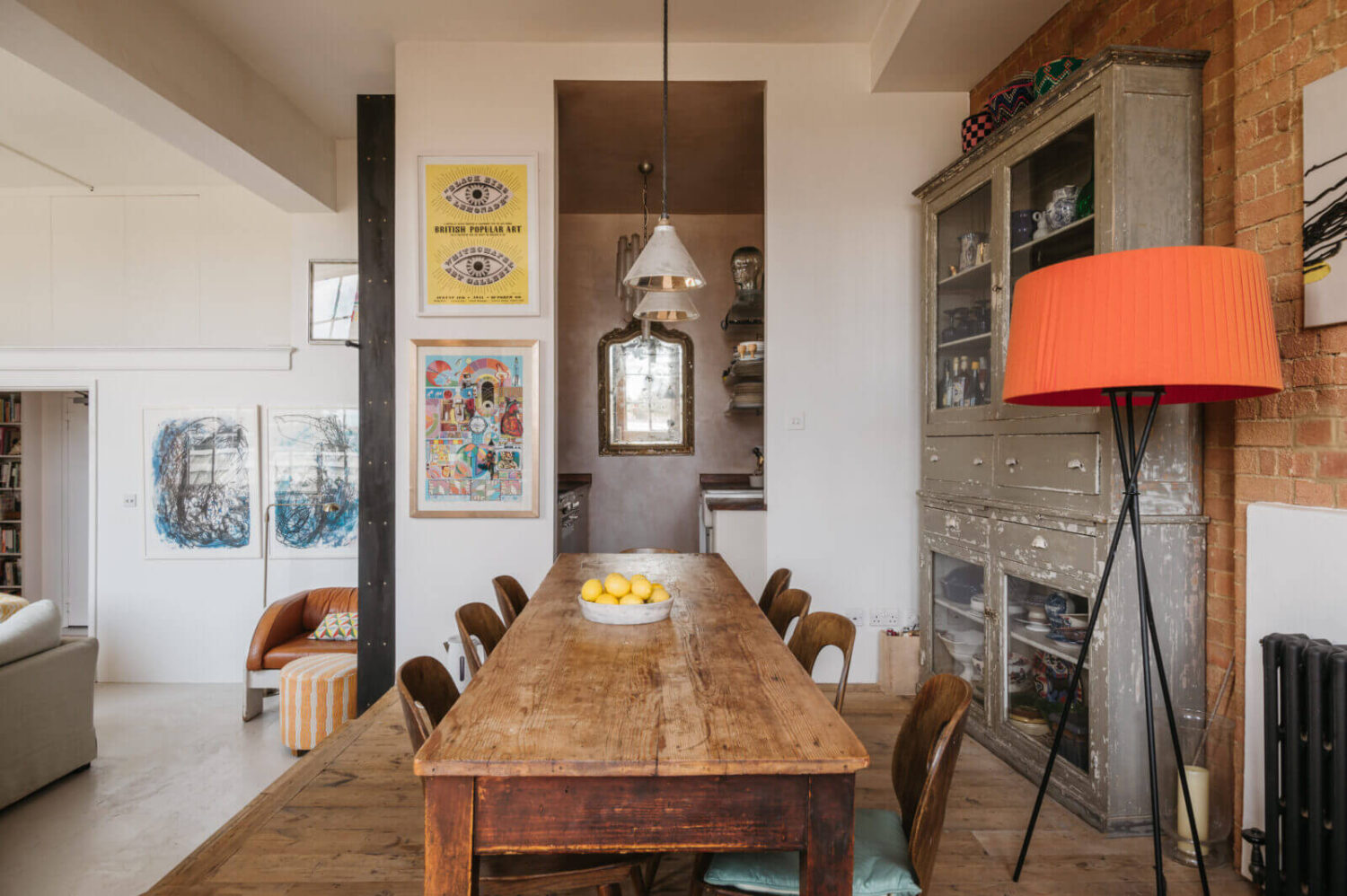 From the dining room you enter a small galley kitchen.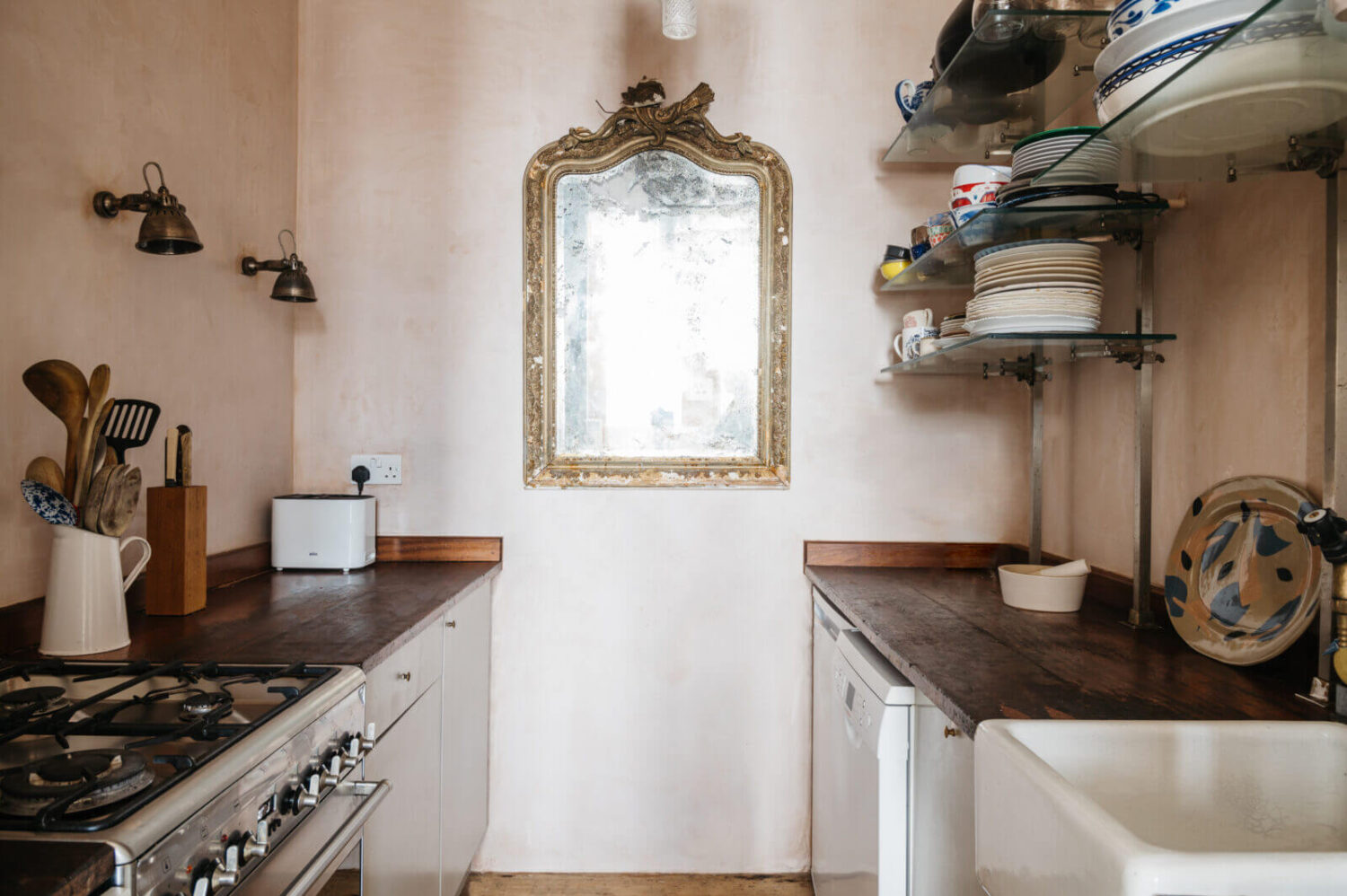 The small galley kitchen has Venetian plastered walls and antique wooden worktops. The kitchen is very small so it's smart that there are no upper cabinets which would make it feel even smaller. Instead, they added glass shelves for extra storage.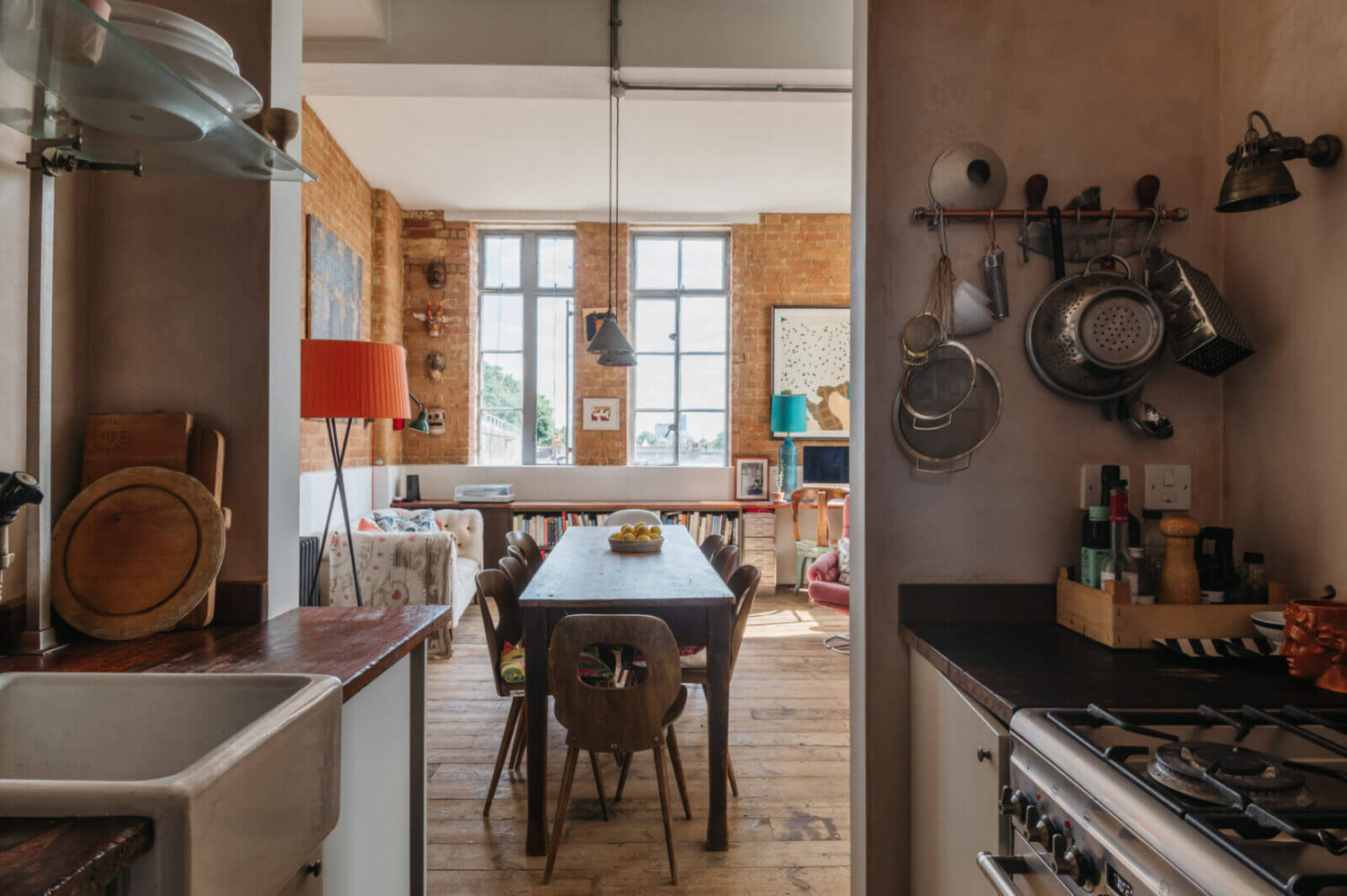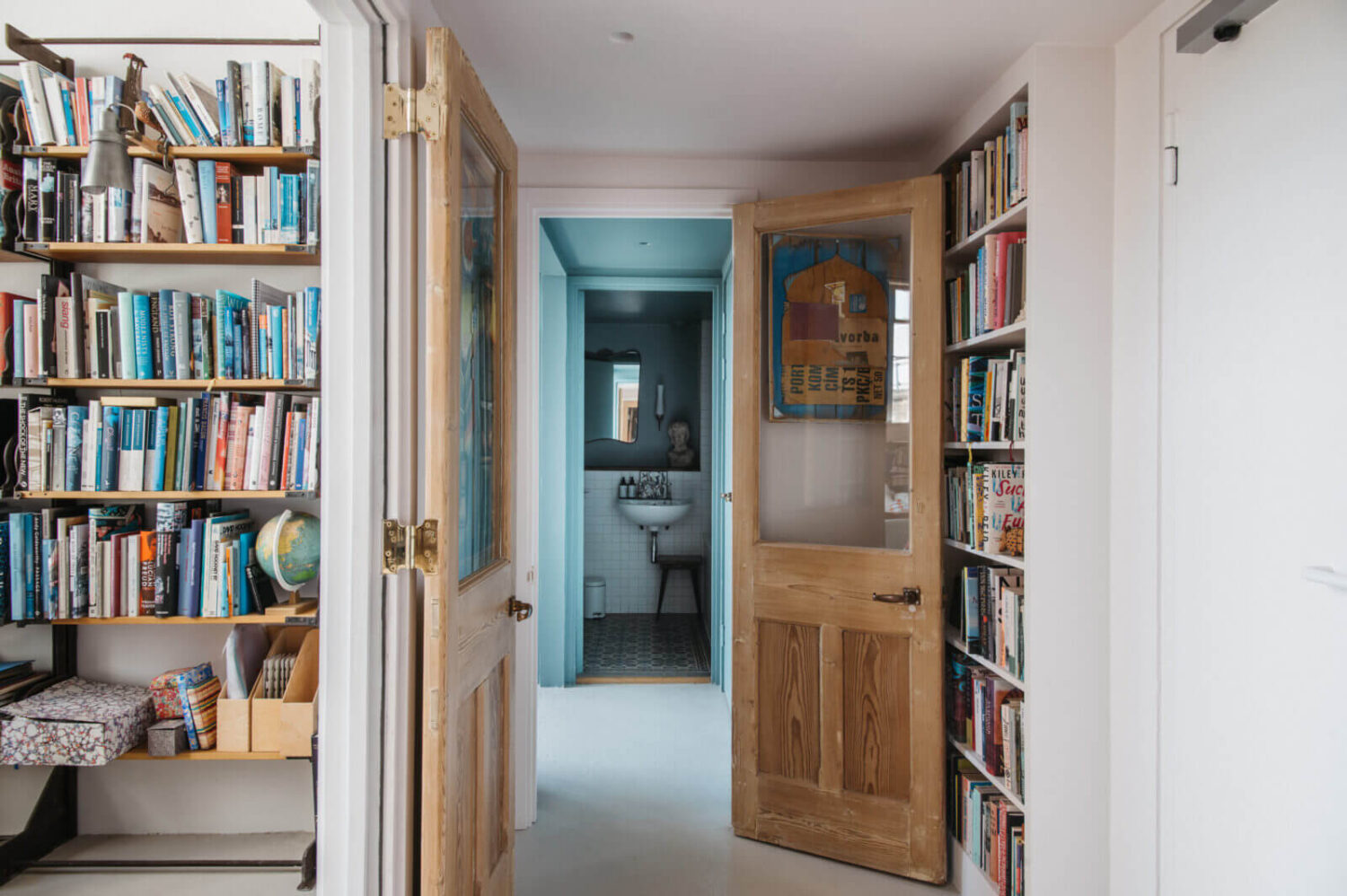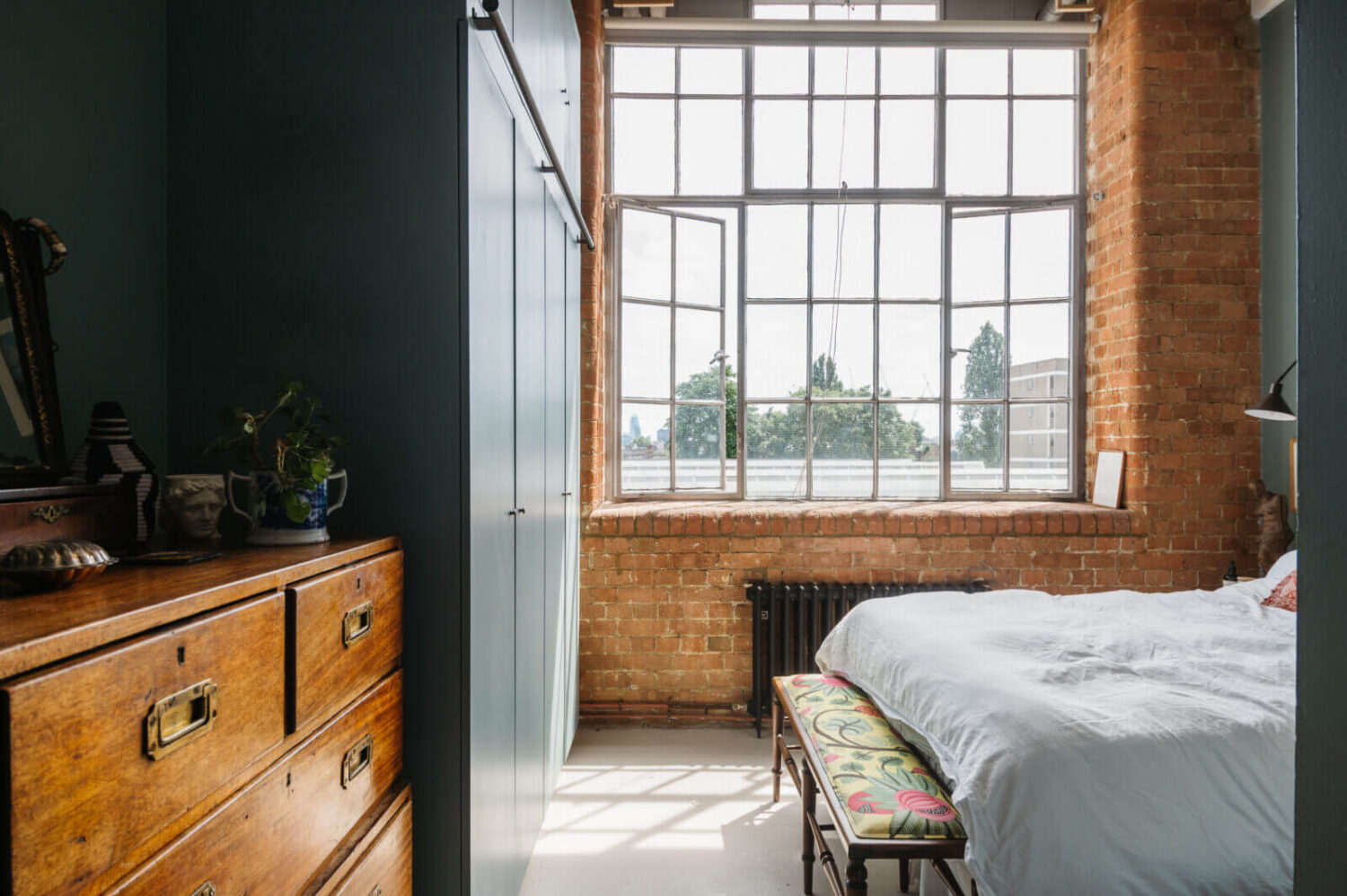 The bedroom also has exposed brick walls and an original factory window.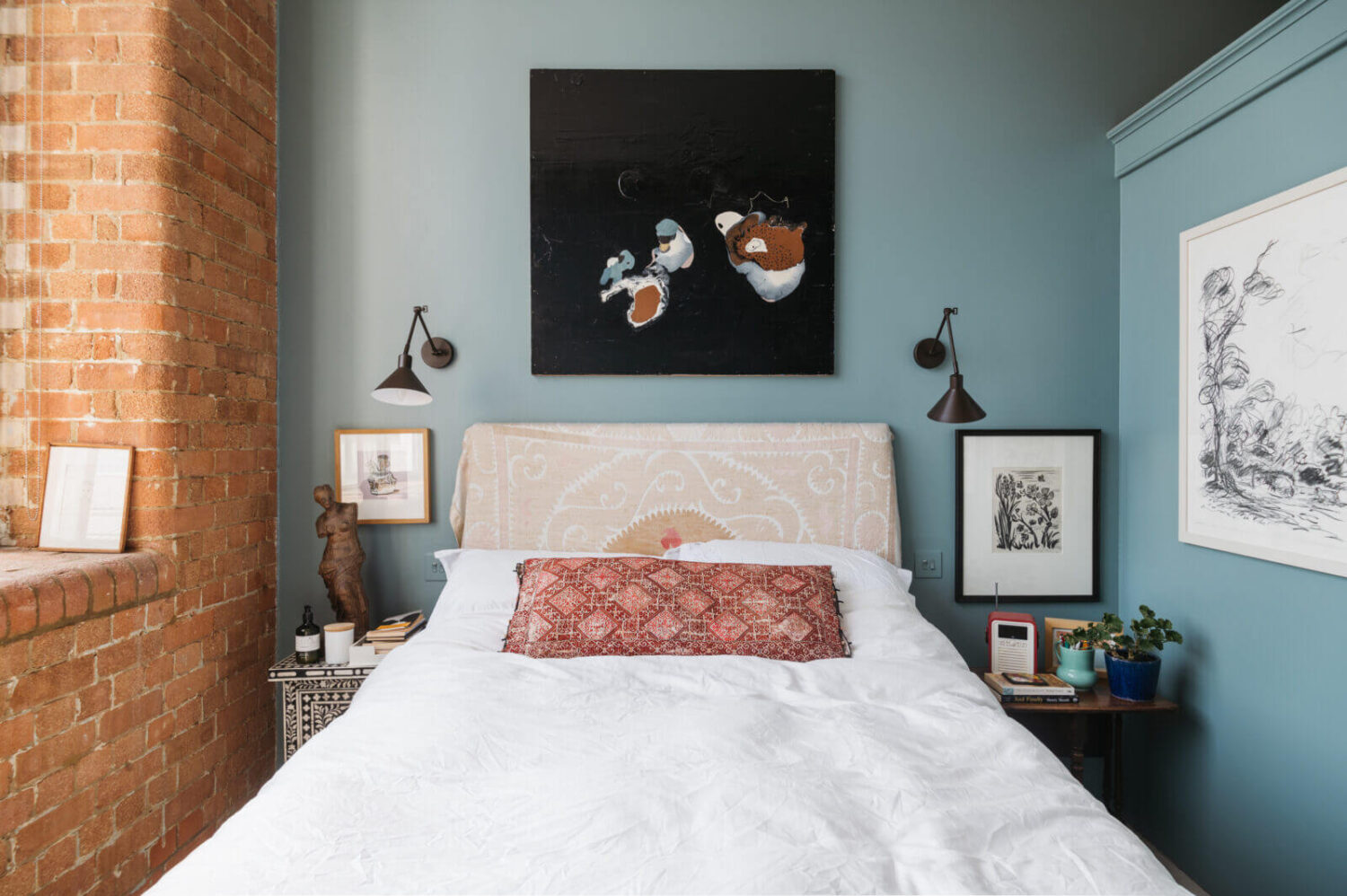 The walls in the bedroom are painted in Farrow & Ball's "Oval Room Blue".
The built-in wardrobes are painted in the same blue shade to fully blend into the small bedroom.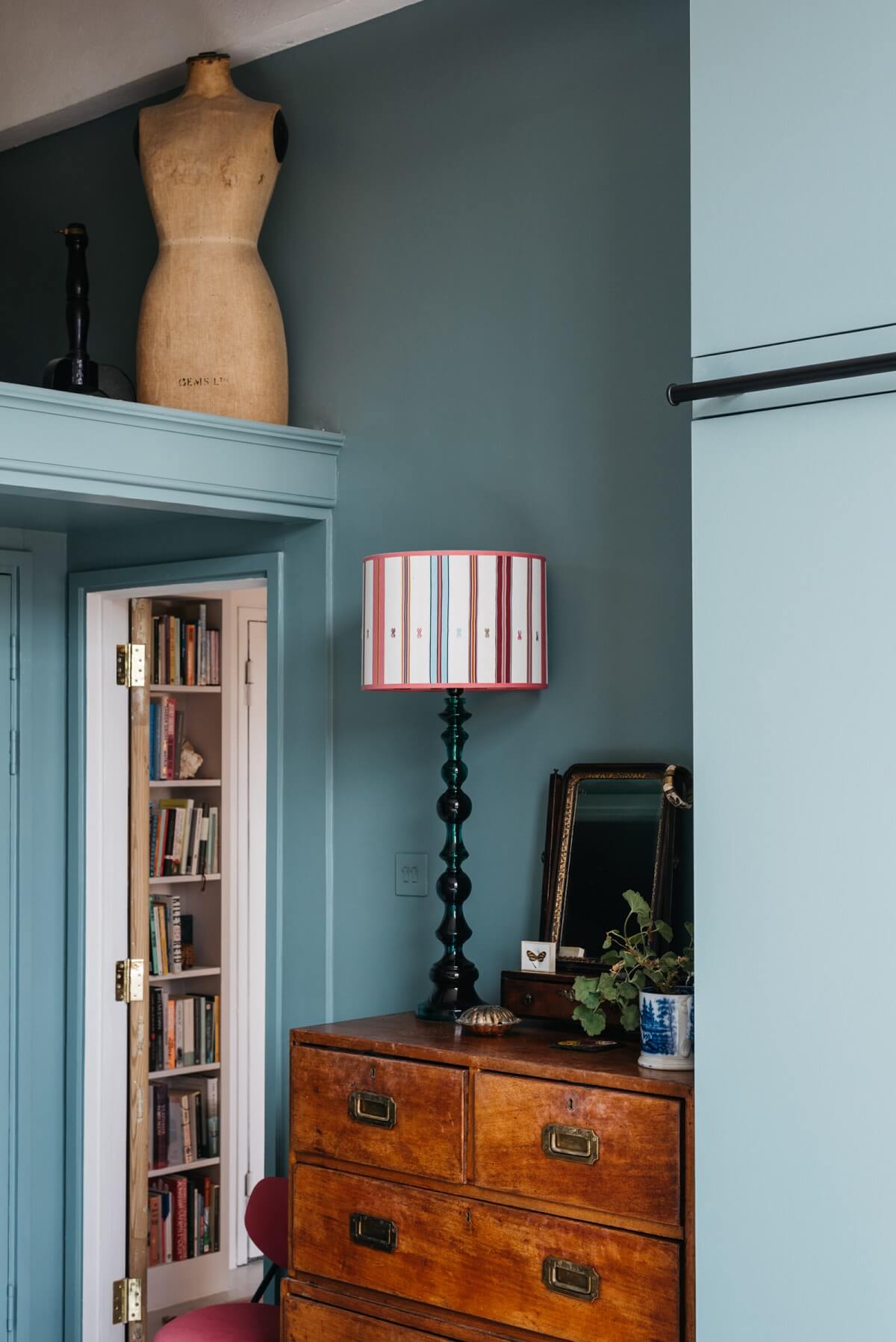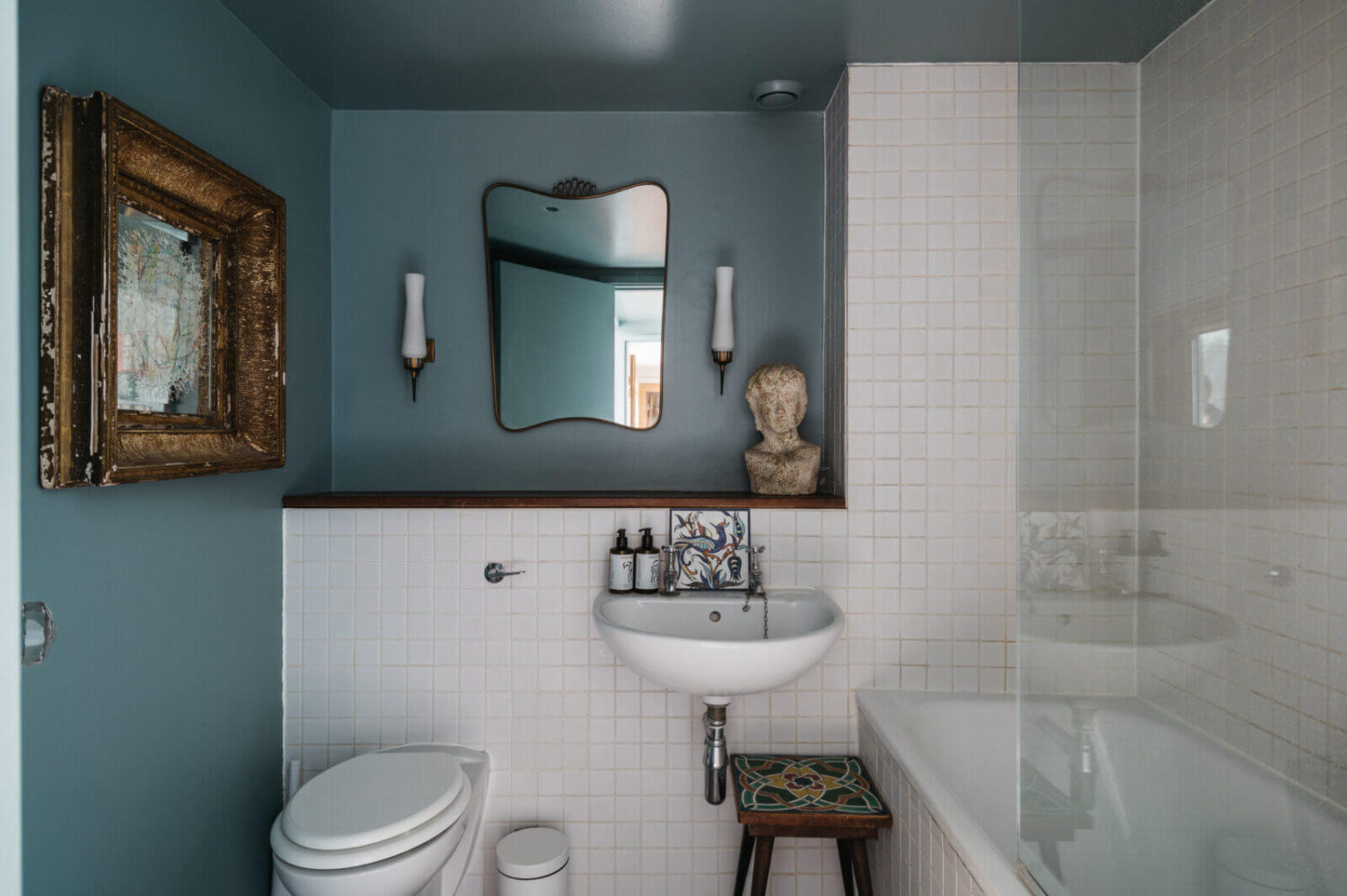 The bathroom is painted in the same blue shade as the bathroom. These are combined with bright white tiles and antique painting and mirror.
photography via Inigo