A Luxurious Penthouse Apartment in Stockholm
Centrally located in Sweden's capital city, Stockholm, lies a beautiful luxurious penthouse apartment with high ceilings and open-plan rooms. The early 20th-century building has been renovated using modern, high-quality materials while also preserving some historic features.
The 120 square meters apartment is divided over two floors, with the living spaces and two bedrooms on the lower floor. And on the top floor, a second sitting room with a master ensuite.
The open-plan living space boasts beautiful high ceilings with exposed wooden beams that show the history of the building. Throughout the home, you will find a beautiful wooden floor that is laid in a chevron pattern, adding a classic and warm tone to the rooms.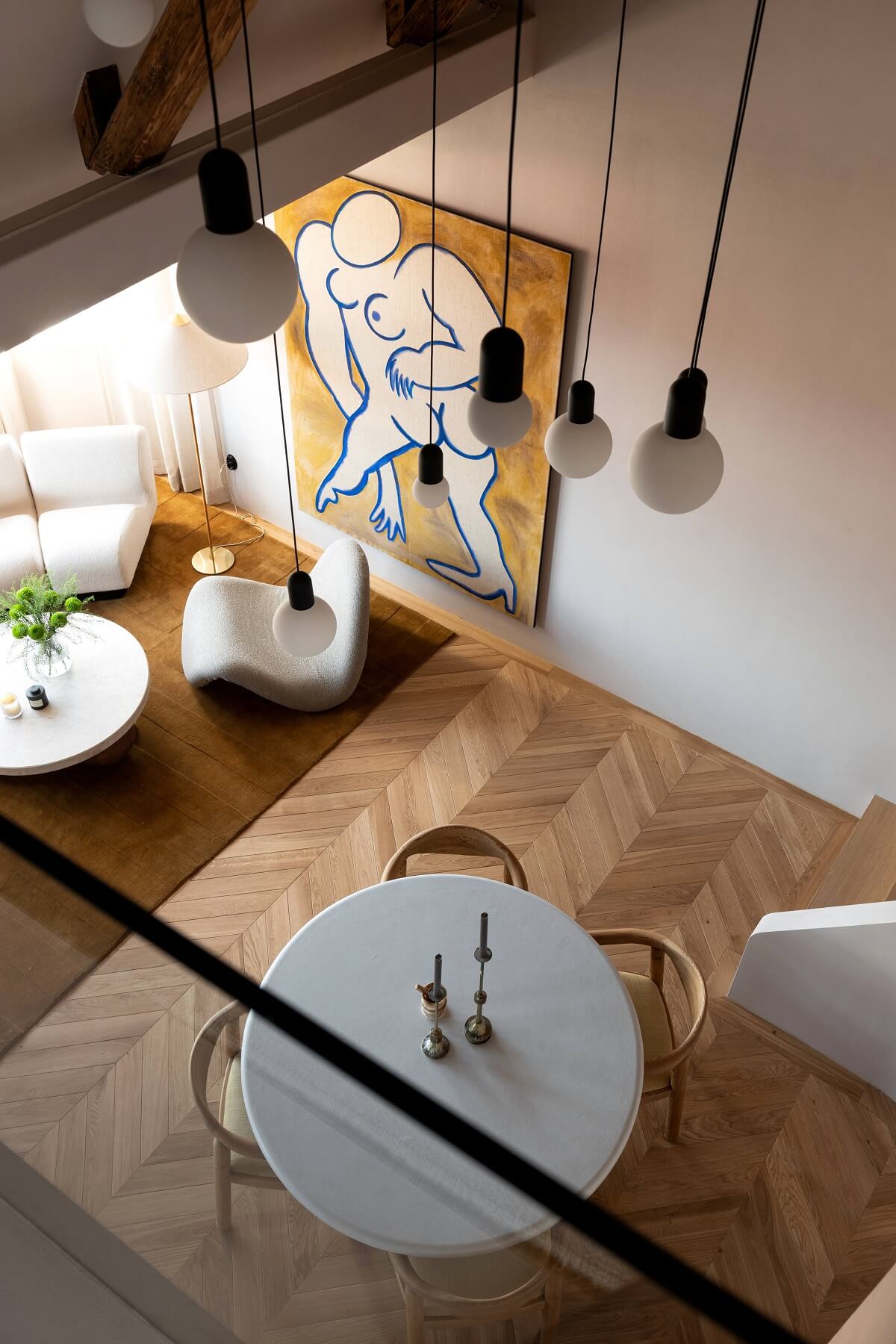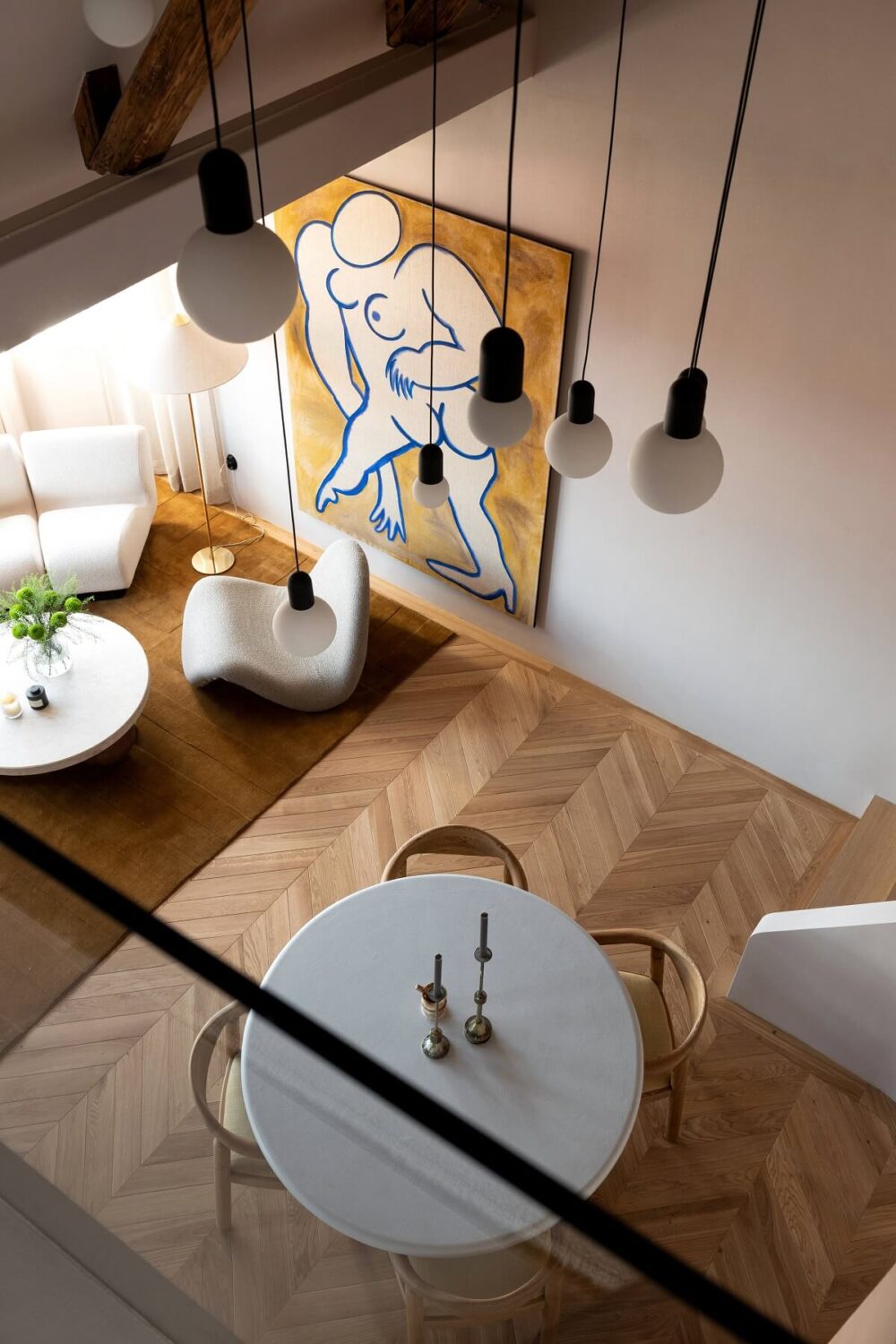 The living area has a ceiling height of six meters and there is plenty of room for a large sofa, a dining table, and a spacious kitchen.
The ochre yellow artwork and rug add a warm color accent to the otherwise light-colored space. The curved furniture adds a softness to the stylish room.
There are windows on two sides of the apartment, and the loft rooms above also include skylights, making the penthouse extremely light.
The luxurious kitchen is made from oak cabinets that are combined with Carrara marble worktops and backsplash, as well as a marble kitchen island.
The living area is one big open space, and in one corner they have created a single bedroom.
The lower floor is home to another bedroom with slanted ceilings and exposed wooden beams. Built-in wardrobes provide plenty of storage space.
In one corner, a floating oak desk provides a little work area.
There is a family bathroom on the lower floor which is completely designed in travertine stone.
Upstairs is a second, private sitting room and the master bedroom.
The master bedroom has an open bathroom designed in Carrara marble and built-in wardrobes.
This luxurious penthouse in Stockholm is currently for sale at Sjöman Frisk