A Small Historic Swedish House with a Modern Extension
Old and new meet in a beautiful Swedish house in Gamla Stenhamra on Färingsö. The small historic villa that was built in the 1920s has been extended with a modern wooden building that now houses the kitchen and dining room.
Large glass windows in the new wooden extension bring the outdoors inside and offer a stunning view of the surroundings. Large double doors open to the outside, where a large wooden terrace connects the new building with the old historic house.
It's a house that works well in the summer and the winter months. The outdoor spaces provide plenty of room for long dinner parties in the warmer months, but inside, you have plenty of cozy nooks and fireplaces to make it a comfortable home in the Winter months.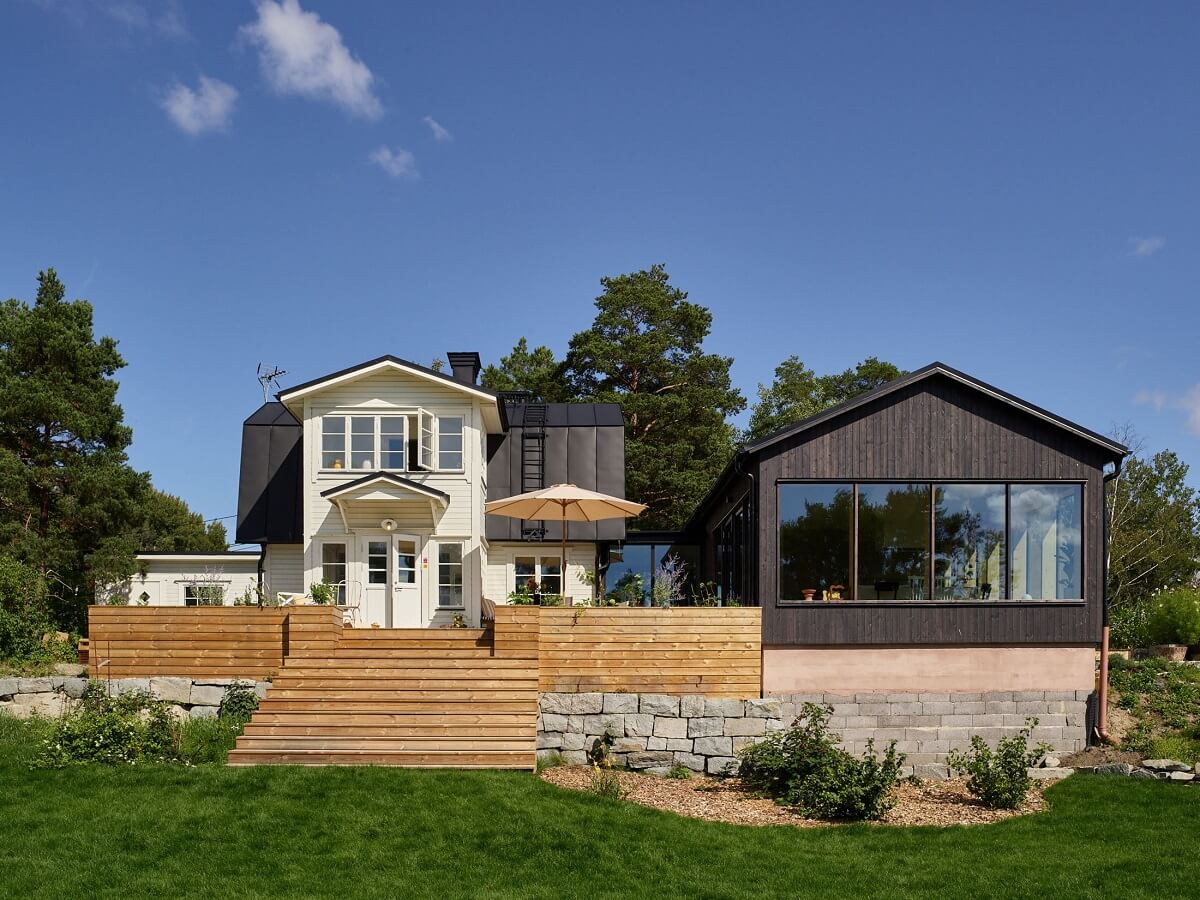 The house is built on a high location and thanks to the many windows in the old and new building, the rooms are light and airy.
The kitchen and dining area is a large open-plan space in the new extension. Three out of four walls have large windows, creating a feeling of an orangery.
The kitchen is furnished with wooden cabinets and a kitchen island, where frames from Ikea are fitted with doors from Lucks by Robo and cast-in-place concrete worktops with extra deep sinks.
From the kitchen area, a patio door opens straight out to the kitchen garden.
Large glass and wood doors open up to the wooden terrace between the new and the old building.
This modern hallway with a polished concrete floor connects the old part of the home with the new. Large glass sections to both the front and back make the hall light and airy.
The old house is home to the living room. The central wall has an iron stove on both sides.
There is a comfortable sitting area in one corner of the room. The wooden walls are painted in a muted green shade.
The original hallway from the historic house is now turned into a more private sitting room with doors opening to the patio.
On the other side of the living room, a built-in bench and bookcases create a cozy reading nook.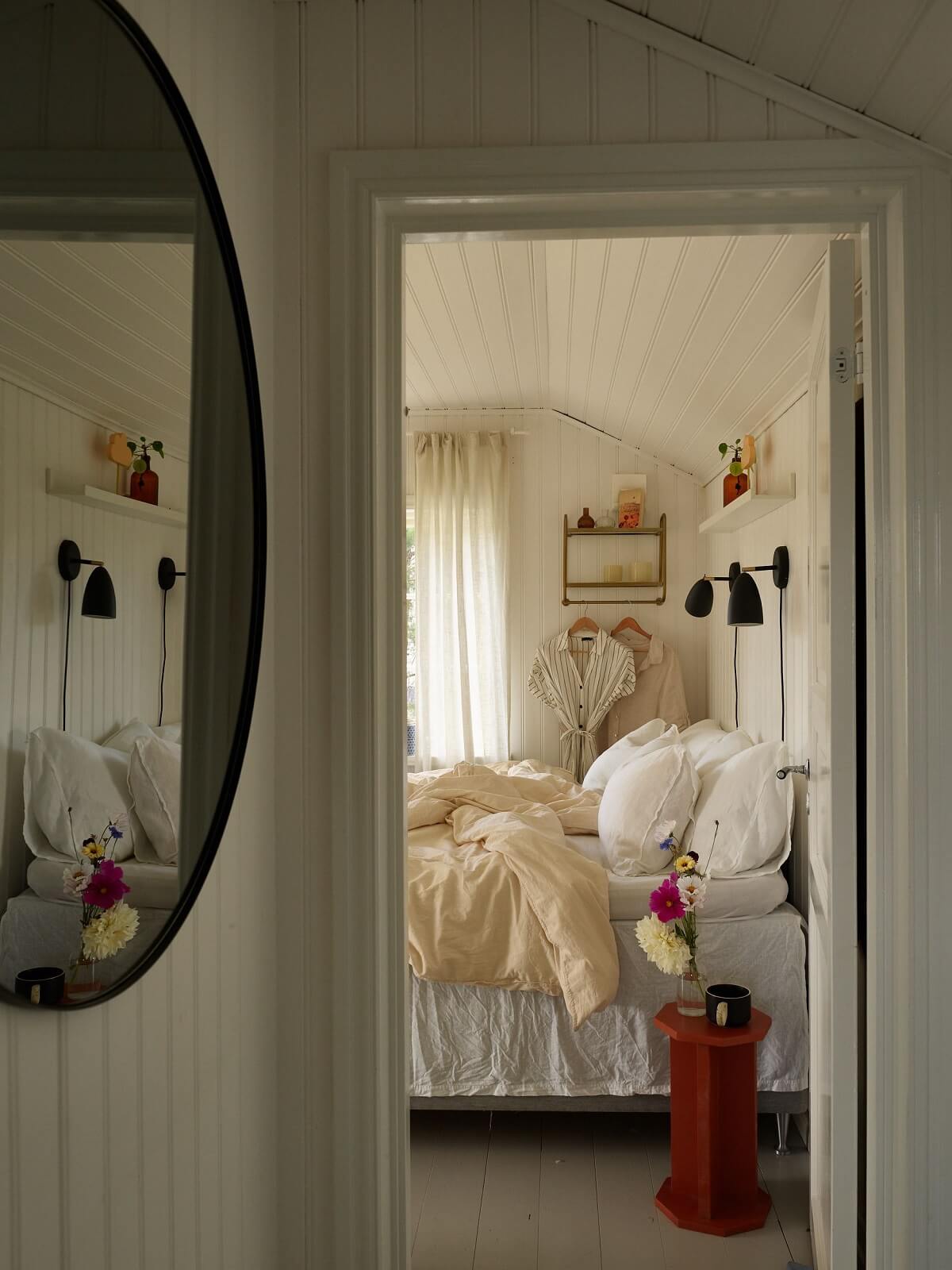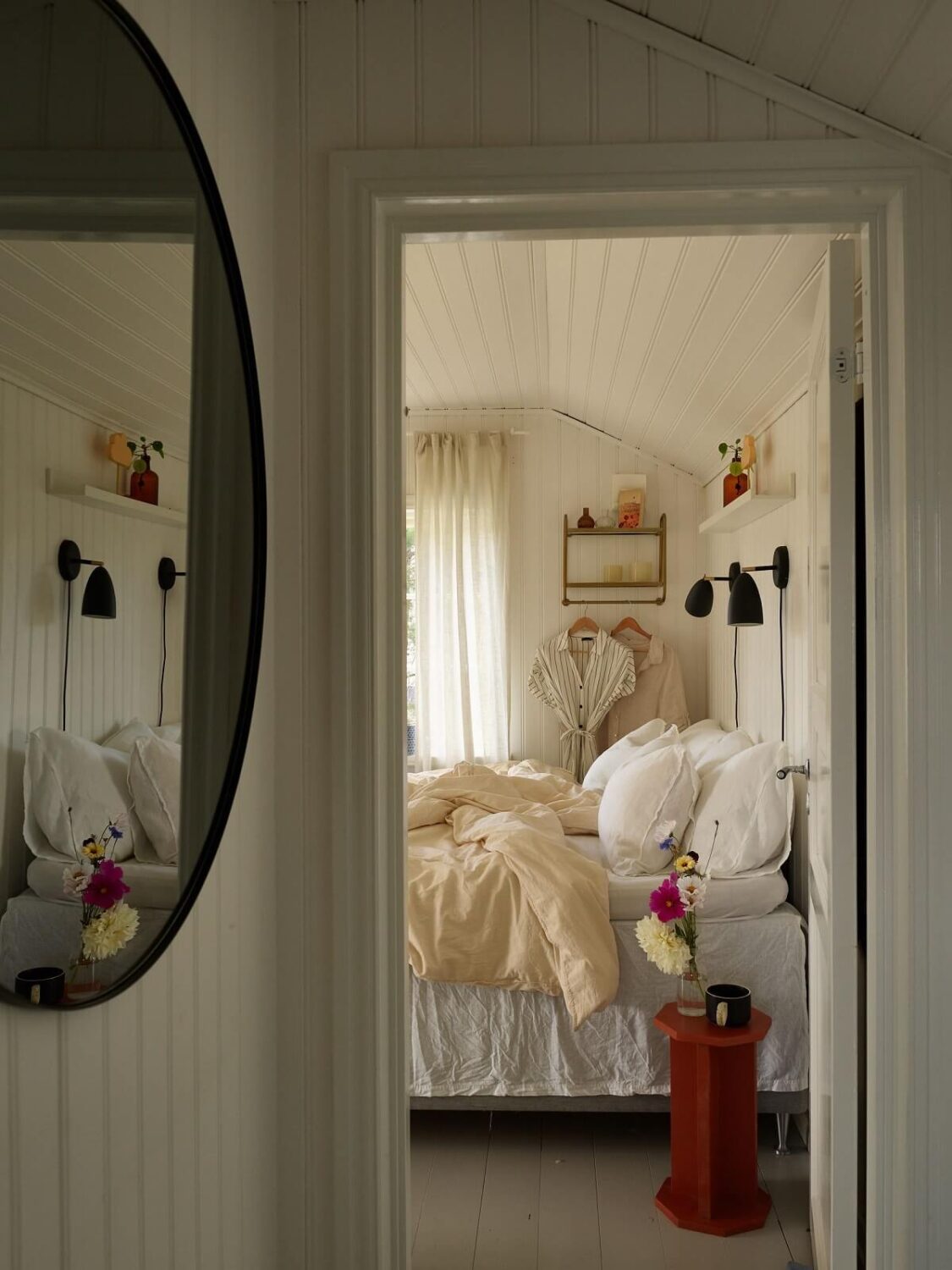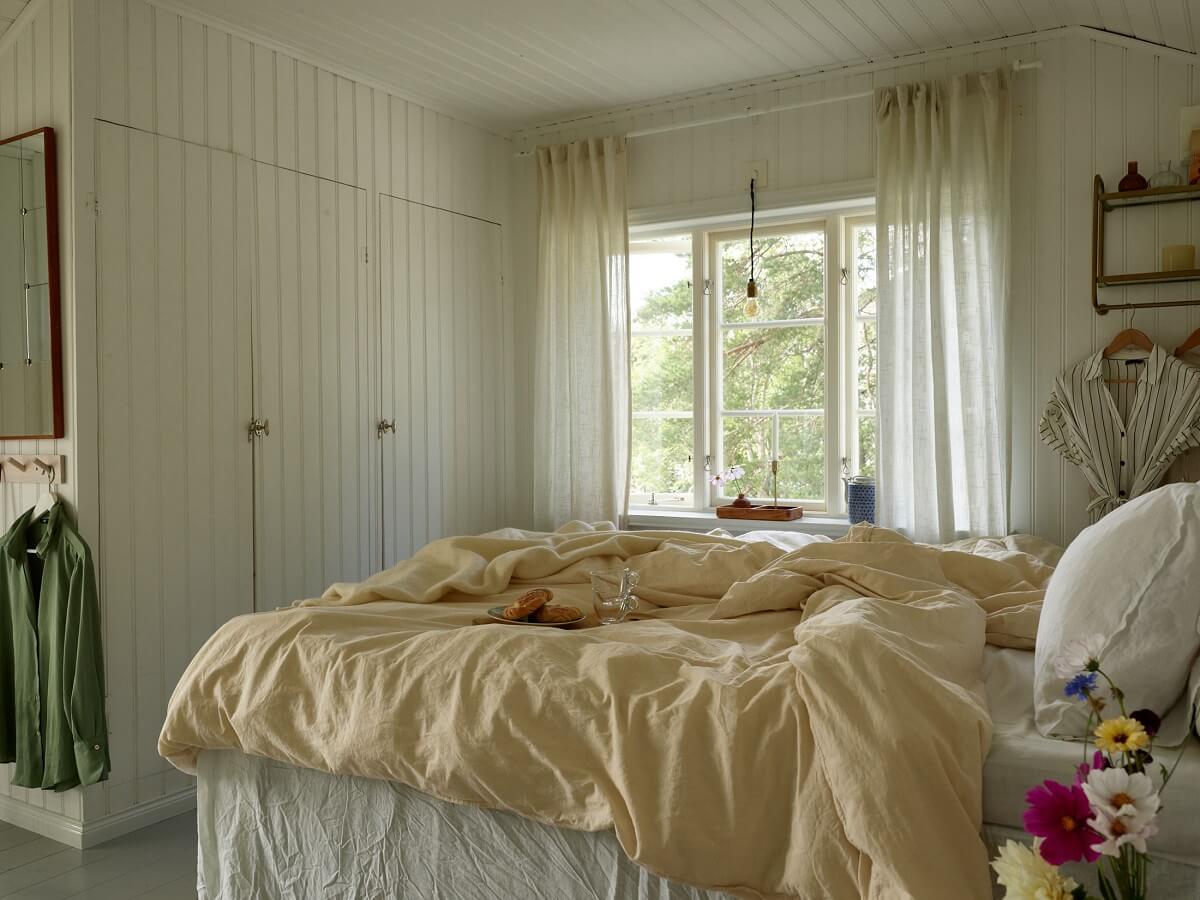 The master bedroom is located on the first floor of the historic house. The room has painted wooden floorboards and built-in wardrobes.
The second bedroom is now a children's room with a bright yellow wall.
The modern bathroom is located in the new extension and features a large walk-in shower and room for a washing machine and dryer.
Around the house are several patios. The largest terrace connects the old part with the new and includes a cozy dining nook.
Next to the kitchen lies a kitchen garden with fruit and herbs.
styling by Lindholm and photography by Boukari for Historiska Hem