A Restored Elizabethan Manor House in England
Set is almost eight acres of ground on the edge of a small village in the English county Somerset stands this beautiful historic house. The Elizabethan manor house was originally a 15th-century Tudor hall house that was extended in the late 16th and early 17th centuries.
Over the years, the house has been modernized while still retaining many original features like the Hamstone fireplaces, the generously proportioned rooms, and the high ceilings.
Historic houses can often be dark, but this home is different. The rooms are light and airy with contemporary furnishings and historic elements.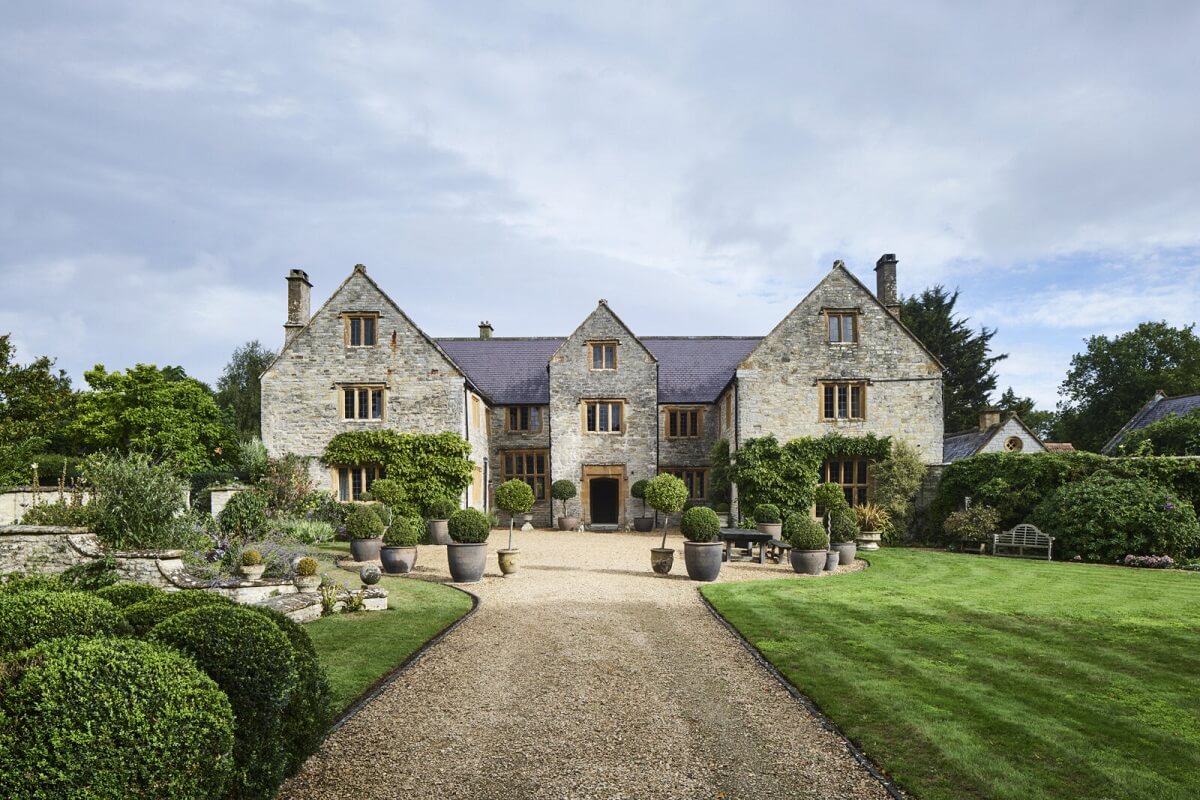 A winding driveway surrounded by cedar trees lead to the entrance of this impressive manor house. Elizabethan houses were always designed in an E-shape which you can also see in this house.
From the great hall, you enter the main sitting room with a sexpartite full-height stone mullion window that gives wonderful views of the garden and is an amazing architectural feature in this room.
Each room in this house is painted in a specific shade of white depending on the natural light. In the sitting room, the wood paneling is painted in a chalky white shade.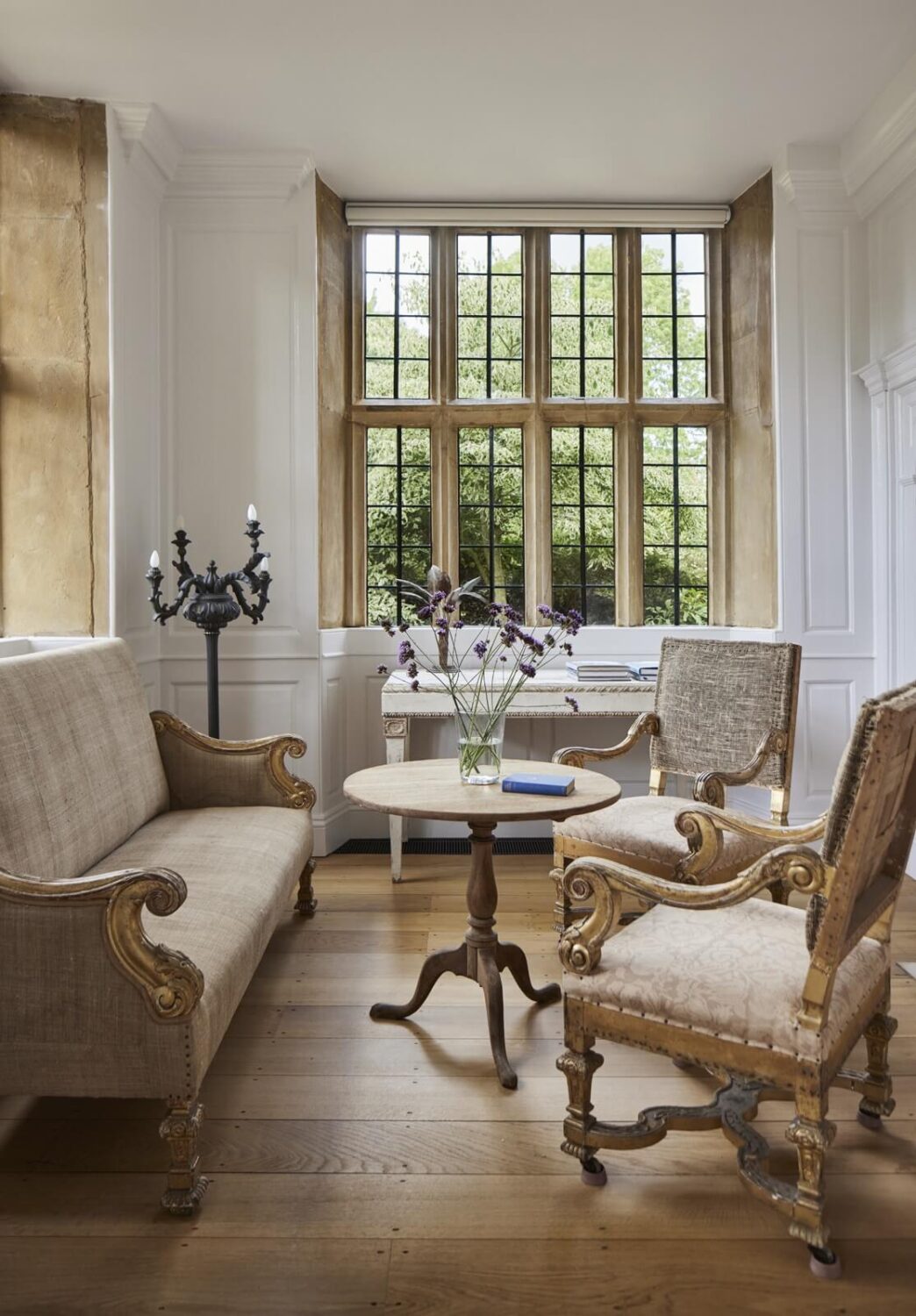 The grand kitchen has a pitched roof and doors leading to the garden. The bespoke kitchen has natural blue cabinets which is combined with limestone flags on the floor giving the room a real country kitchen vibe.
The dining room has a large timber bressummer that spans the entire width of the room. Underneath sits a stone fireplace. A wooden window seat sits in the bay window.
The grand master ensuite sits in the center of the home. The room has a beautiful Jacobean plaster ceiling. The strapwork and pendant design is based on a fragment of original plasterwork found in the former home of Henry VIII's mother, Elizabeth of York
The grand master bedroom also has a cozy seating area and a freestanding bath in front of the window.
Each bedroom has an ensuite bathroom. The modern design of the bathroom is in nice contrast with the historic architecture of the home.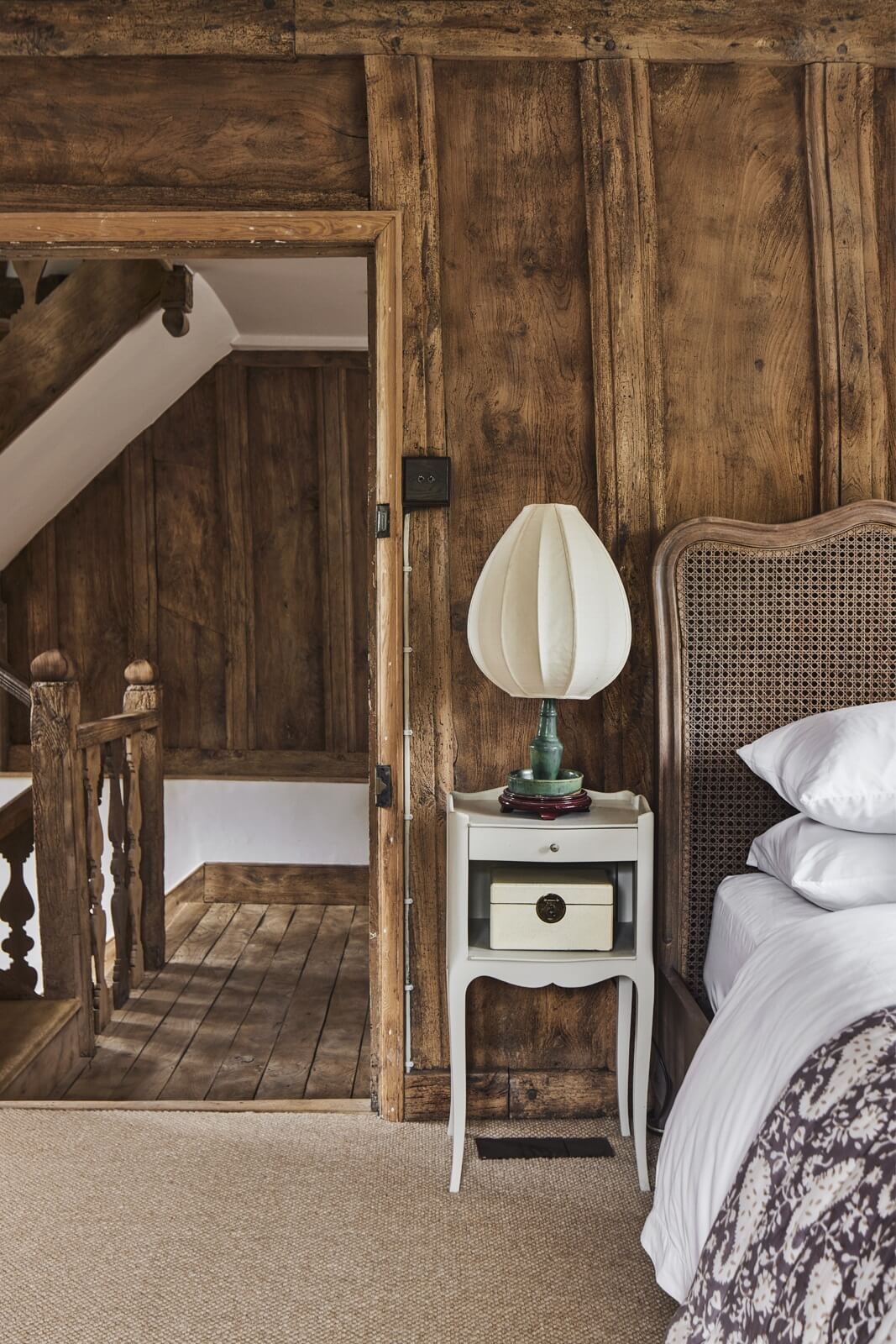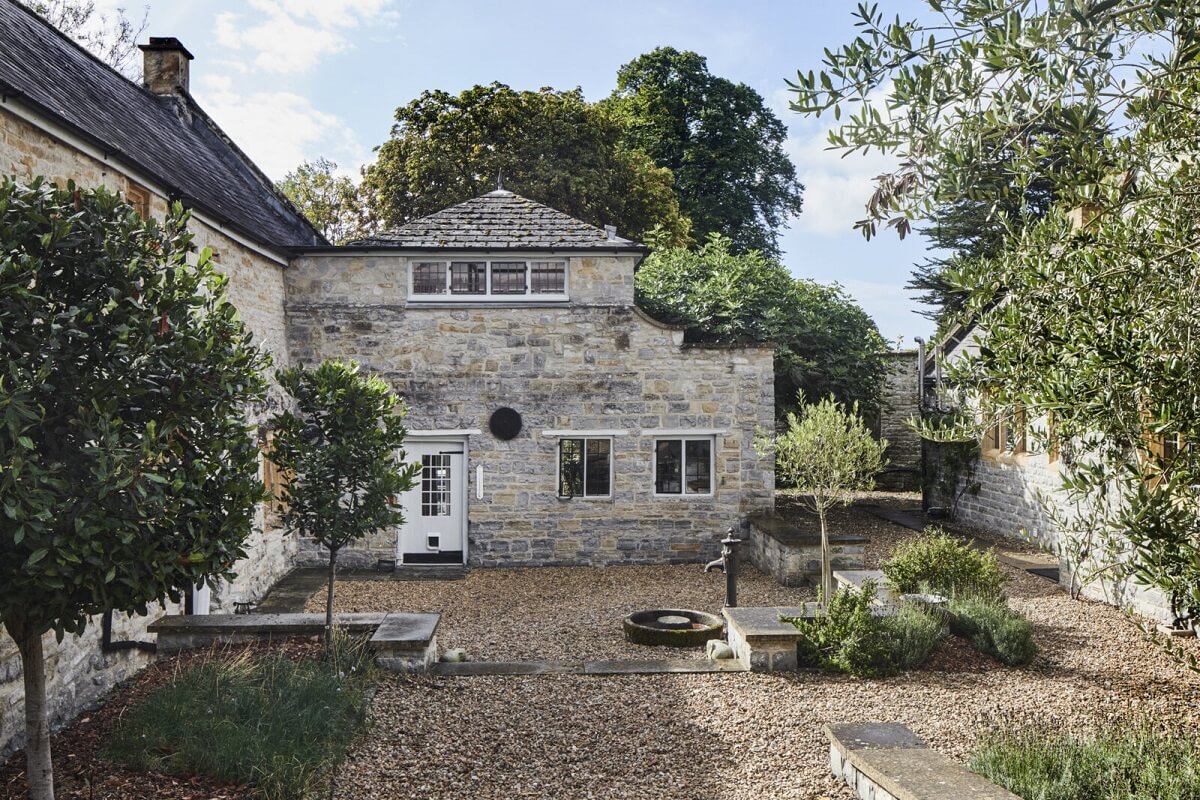 The eight acres of grounds include a courtyard terrace, a formal parterre, a separate walled garden, an orchards, and open fields.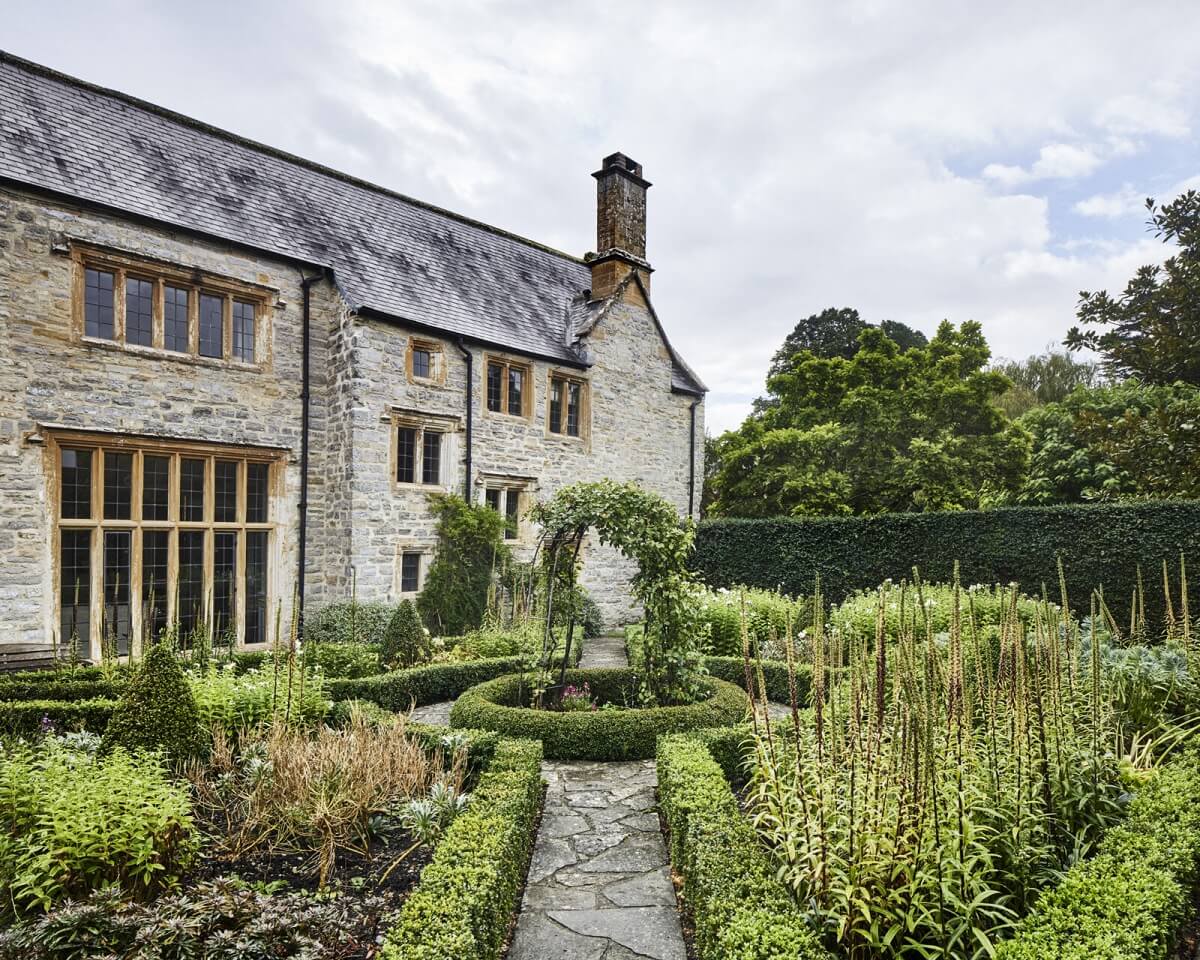 Langford Manor is currently for sale at Inigo