A Swedish 1930s Villa Decorated in Gray and Green Tones
In Sweden stands this beautiful 1930s villa that has been carefully renovated into a charming family home. The home is decorated in a color palette of gray and green which is combined with charming wallpapers.
The gray and green color palette gives ths home a calm look and together with the furniture in a mixture of Scandinavian and vintage pieces did they create a warm home.
Outside is a spacious garden with several seating areas, a large dining area, and a greenhouse. It's a wonderful cozy home both indoors as outdoors.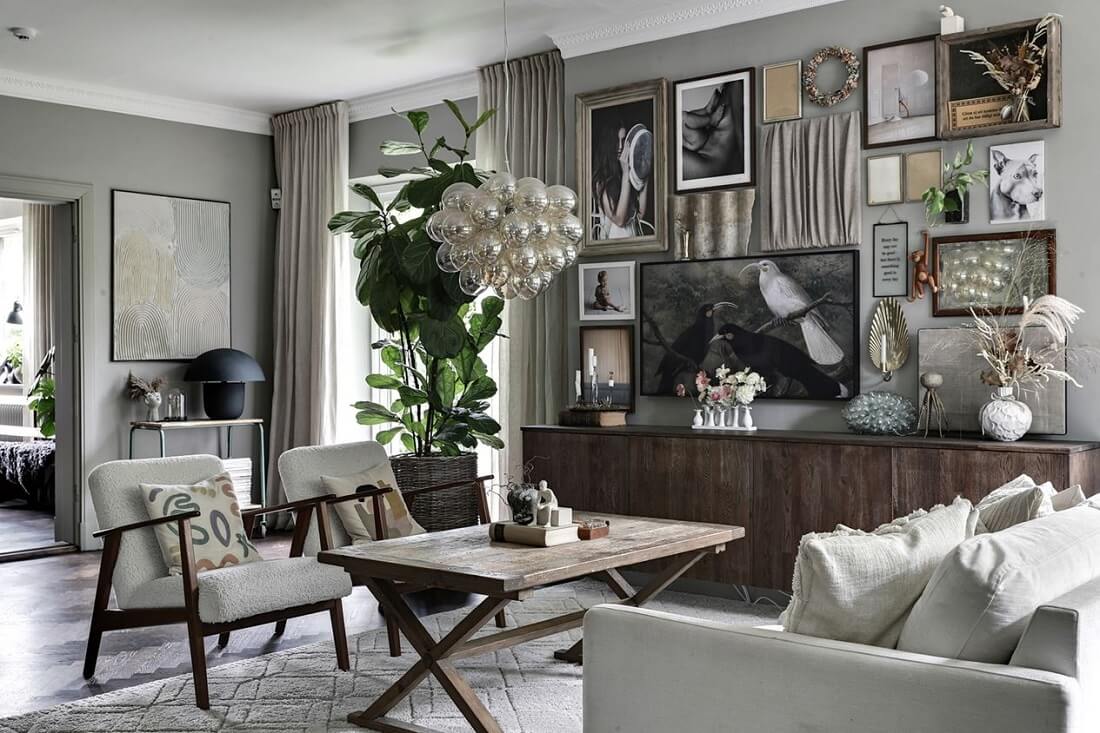 The living room is decorated in a muted gray/green color palette. Warmth is added with the dark herringbone parquet floor.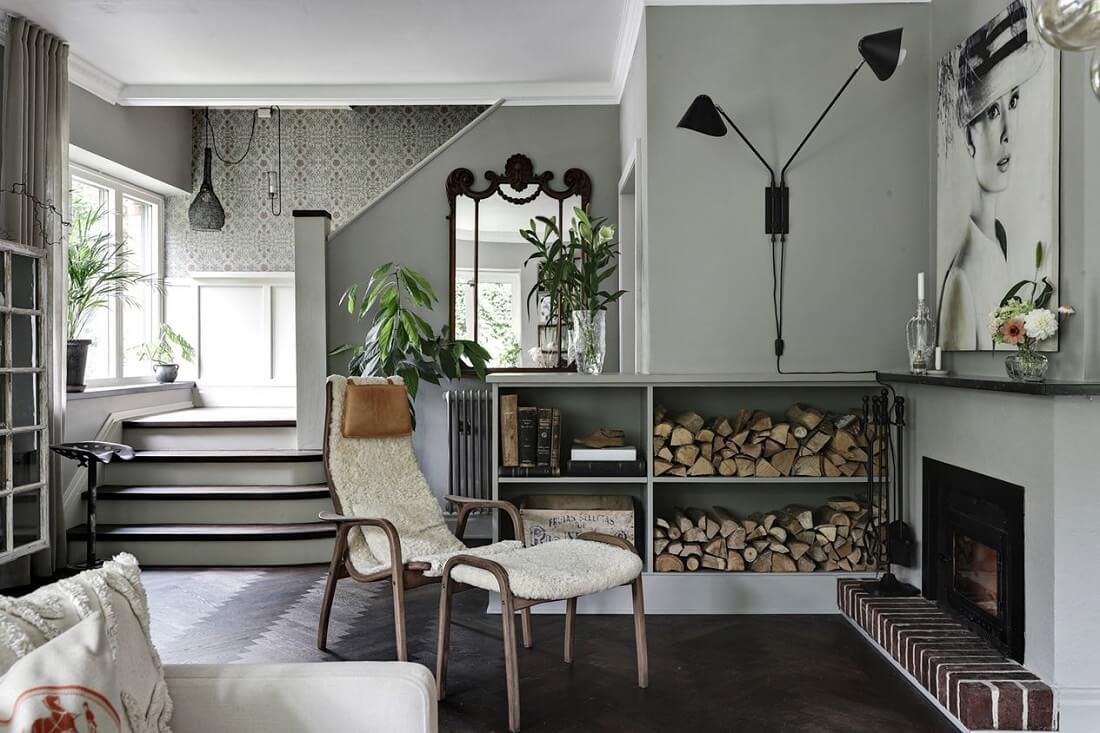 A cozy reading nook is added in front of the fireplace.
The home has a charming kitchen that sits in a social floorplan. The gray/green kitchen cabinets provide plenty of storage and the kitchen island looks out over the adjoining dining room.
Adjacent to the kitchen is a large dining room with space for up to 12 people. Just as in the living room you have a herringbone parquet floor on the floor.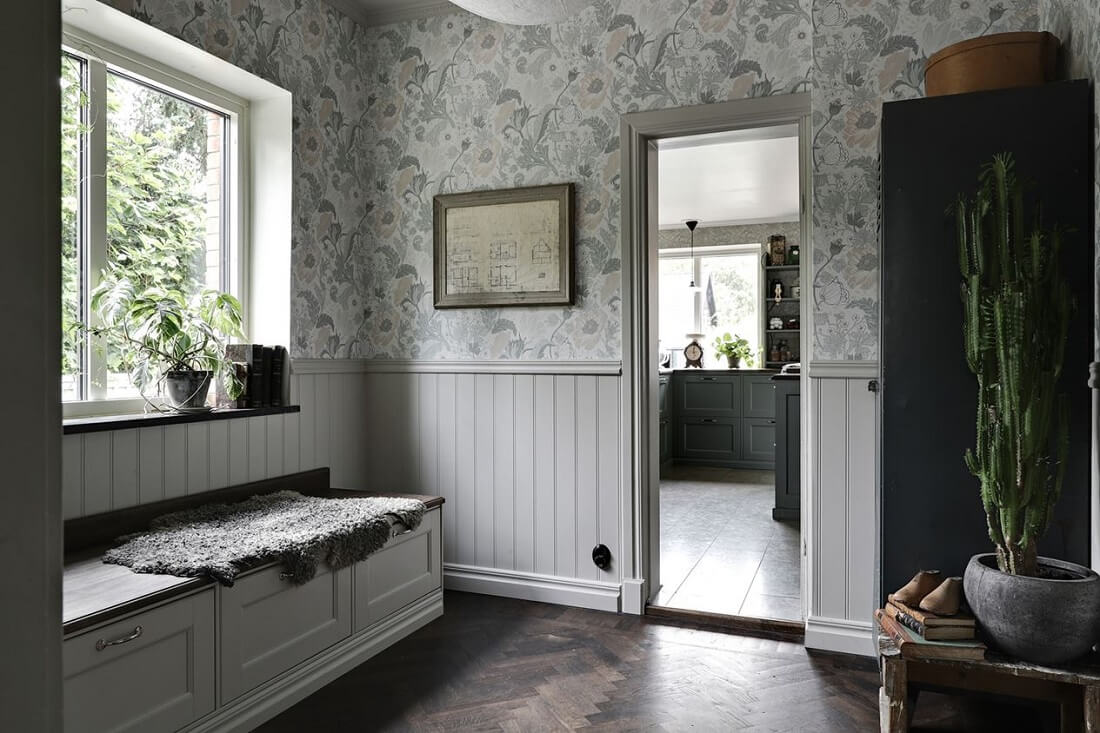 You enter the home in this hallway with a wooden floor (there are limestone tiles by the front door) and a built in bench with storage room. On the walls is a floral wallpaper in muted color tones which fits perfectly in this home.
The master bedroom has a green painted ceiling and on the walls is the Nocturne wallpaper by Boråstapeter.
On the left are green painted IKEA Ivar cabinets.
The bedroom next to the master bedroom is now used as a walk in closet with whitewashed wooden floor.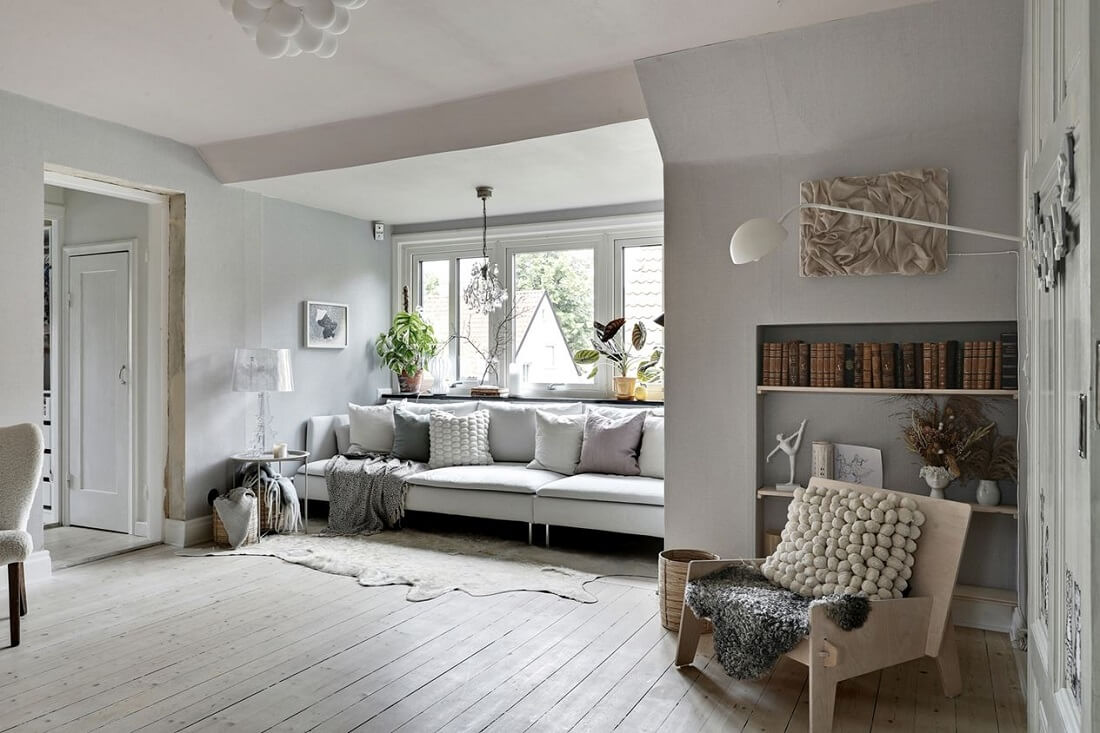 The first floor also has a second sitting room. I love that the sofa is placed in front of the window.
A white barn door leads to a childrens room.
Every room in the house has wallpaper so it's no surpirse that the kids room is also covered in wallapper. They created a cute and cozy bed nook and a large desk on the other side provides plenty of workspace.
The new bathroom is small but functional. It has microcement walls and the black accents give it an industrial look.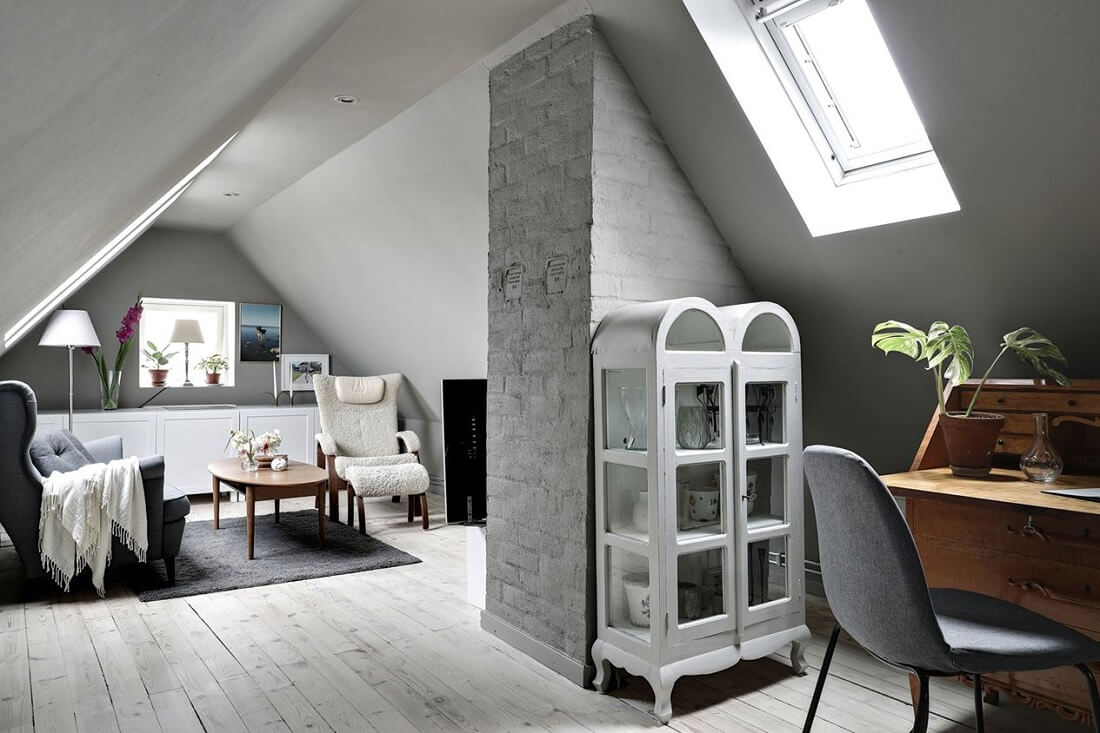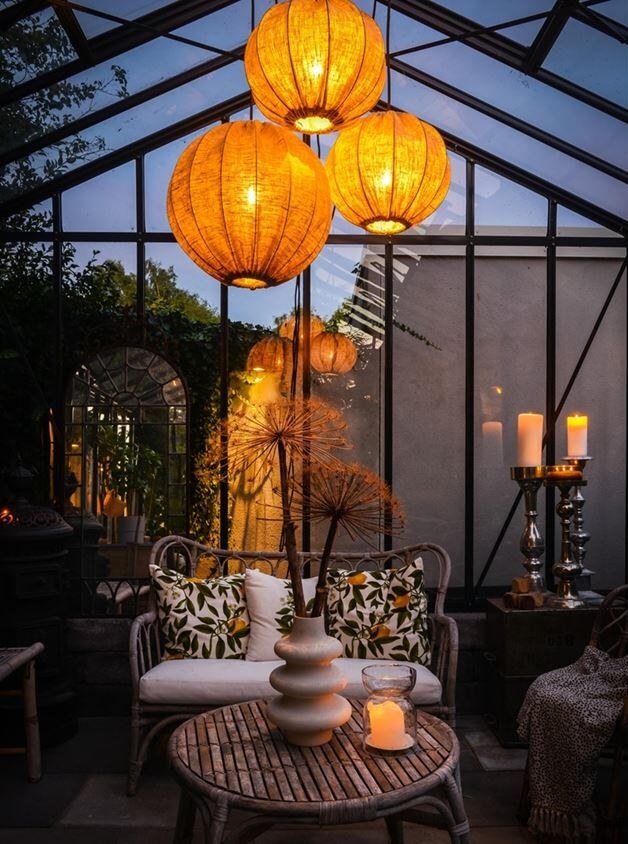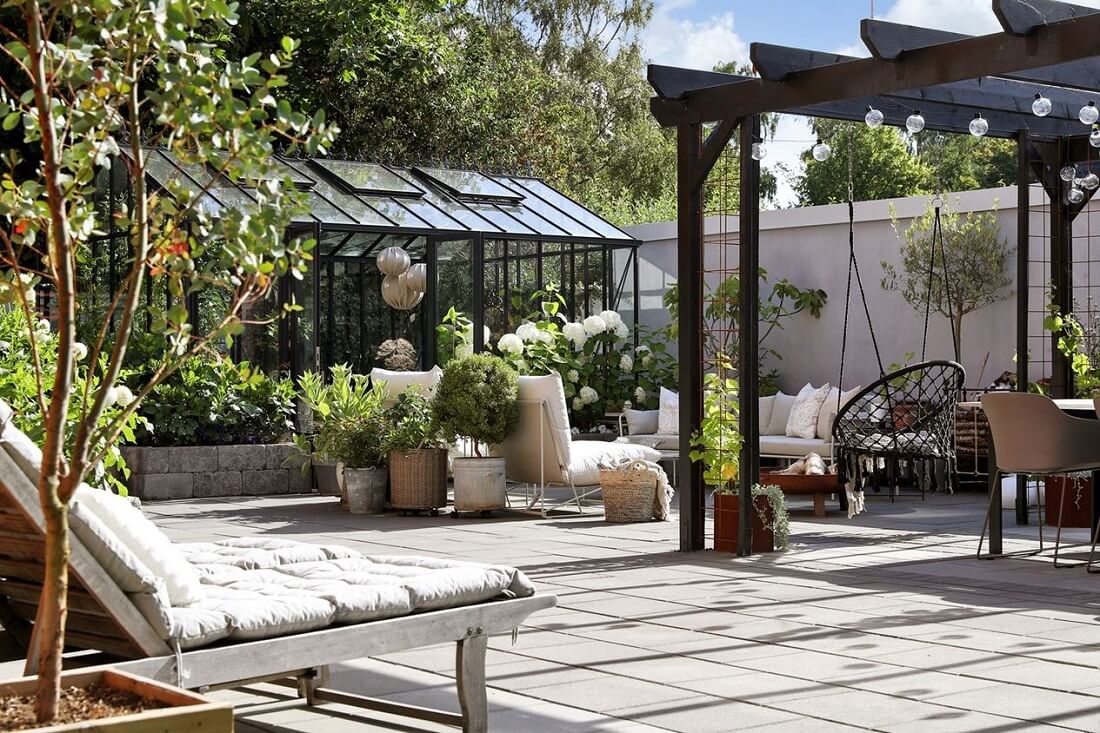 The garden is just as lovely and cozy as the interiors. There are several seating areas and a dining space.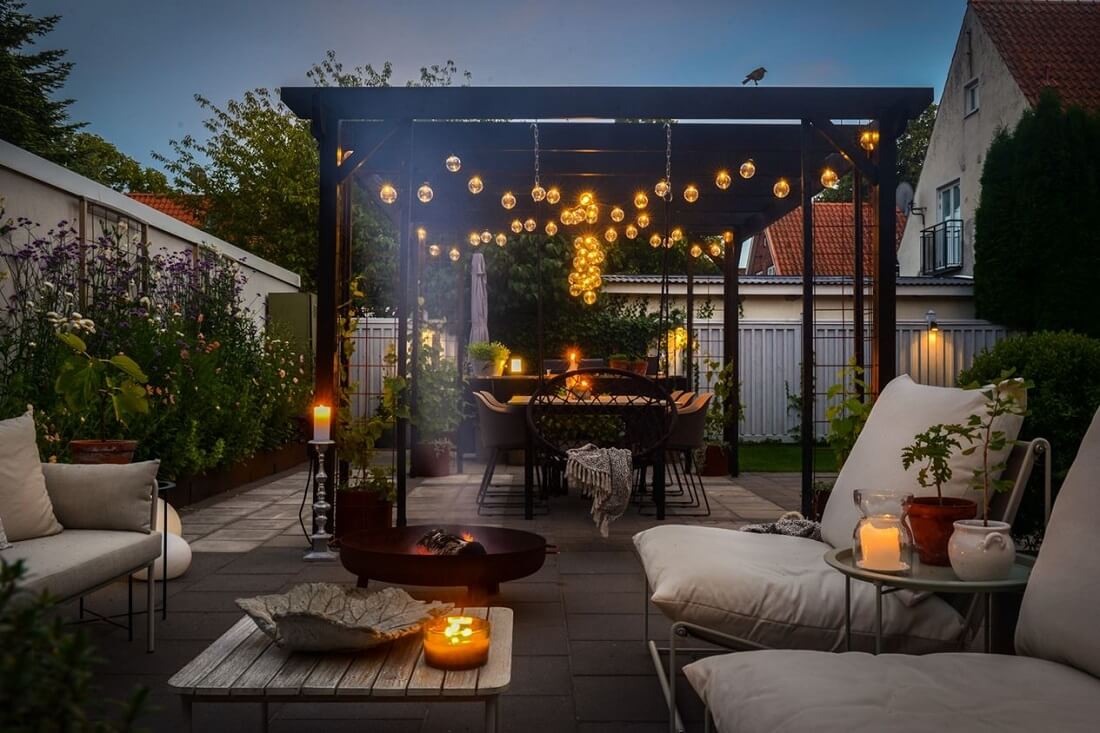 String lights are put up to provide light and charm to the garden.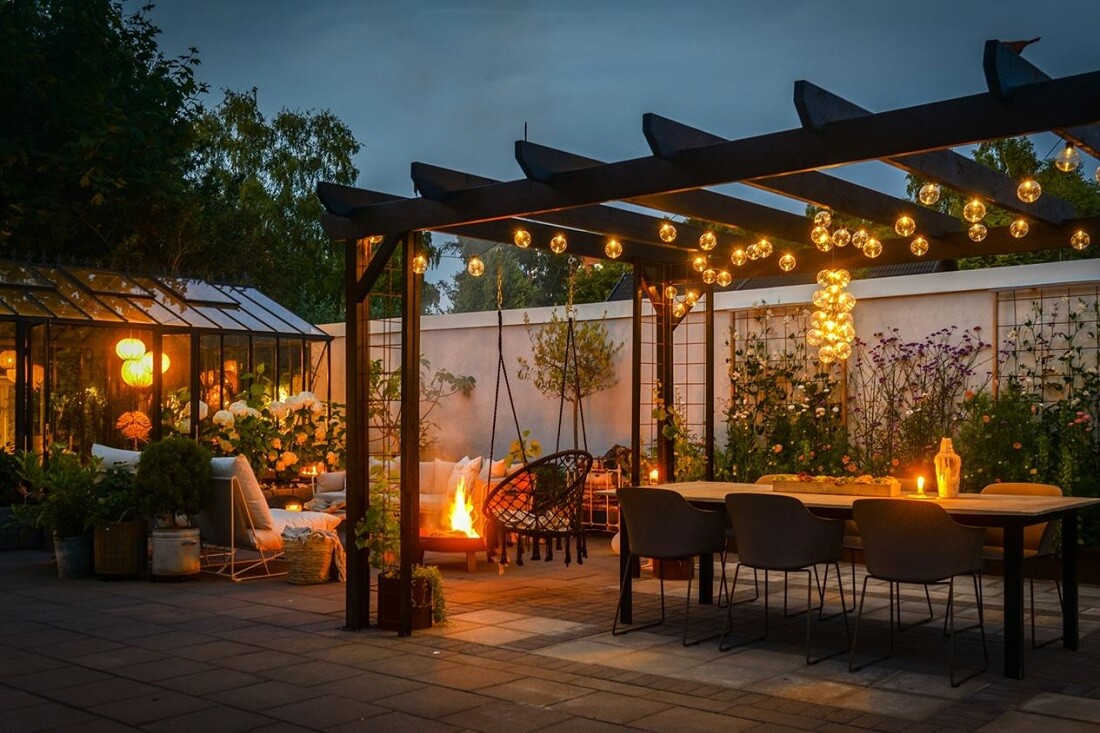 photography by Bjurfors