A Warm Fall Home by Amber Lewis for Anthropologie
Interior designer Amber Lewis has created a new collection for Anthropologie. The collection that consists of items for every room of the house is beautifully displayed in a characteristic home.
The home in which they displayed the new Amber Lewis Fall Collection is already a design statement in itself. The home has beautiful features like exposed wooden beams, a stunning stone fireplace, and terracotta floor tiles.
Amber Lewis' new collection fits perfectly in this home. The items – ranging from furniture, bedding, vases, and everything in between – are designed in warm earthy colors, but you will also find bright color pops in bedding and other textiles.
This post contains affiliate links, for each purchase we will receive a small fee.
"Illuminated by the esteemed designer's contemporary, California-casual aesthetic, the newest Anthropologie collection is an open invitation to let the light in, sink in, and stay awhile… because when the living is this easy (and carefree, and cozy), every moment feels like coming home."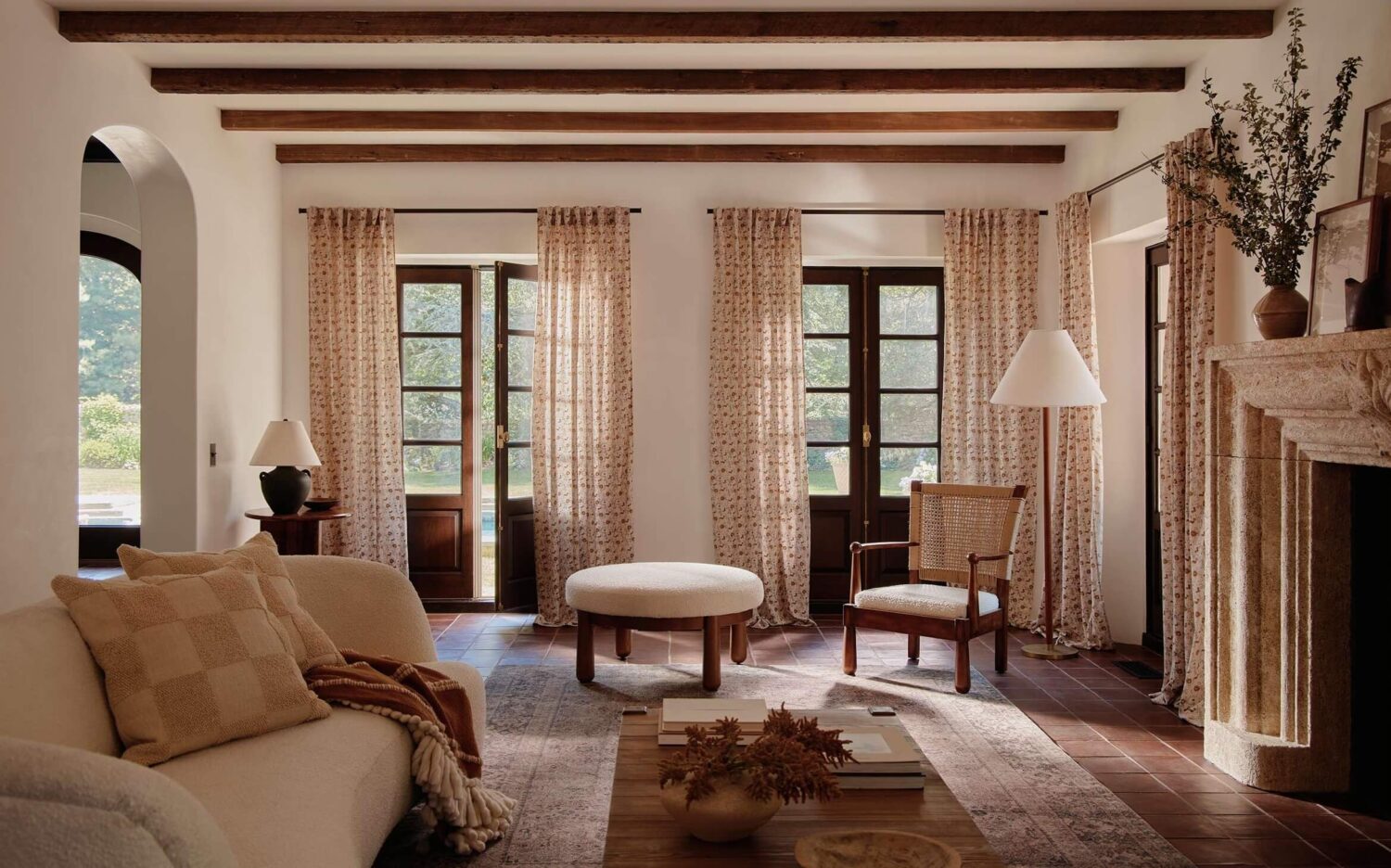 The living room is decorated in a laid back Californian style outfitted with neutral layered textiles. The rustic coffee table ties the room together which is surrounded by the curved Bouclé sofa. Color accents are added in the earthy pillows and the Rowena curtain.
The terracotta floor tiles add so much warmth to the house. The antique black-finished bar cabinet is a true statement piece.
The rustic kitchen is designed around the Garvey kitchen island.
The mix and match serveware is made of a collection of eclectic materials like natural woods, hewn ceramics, and embroidered details.
Brighter colors are added in the bedroom. First thing you notice is the spectacular pink painted ceiling adding a cheerful touch to the room. In the bedroom they mixed and matched colors and (timeless) prints. It all works perfectly together.
The accent chair is rendered in an inviting cotton rug upholstery. The muted hues of earthy jade and clay alternate in harmonious stripes atop a walnut frame.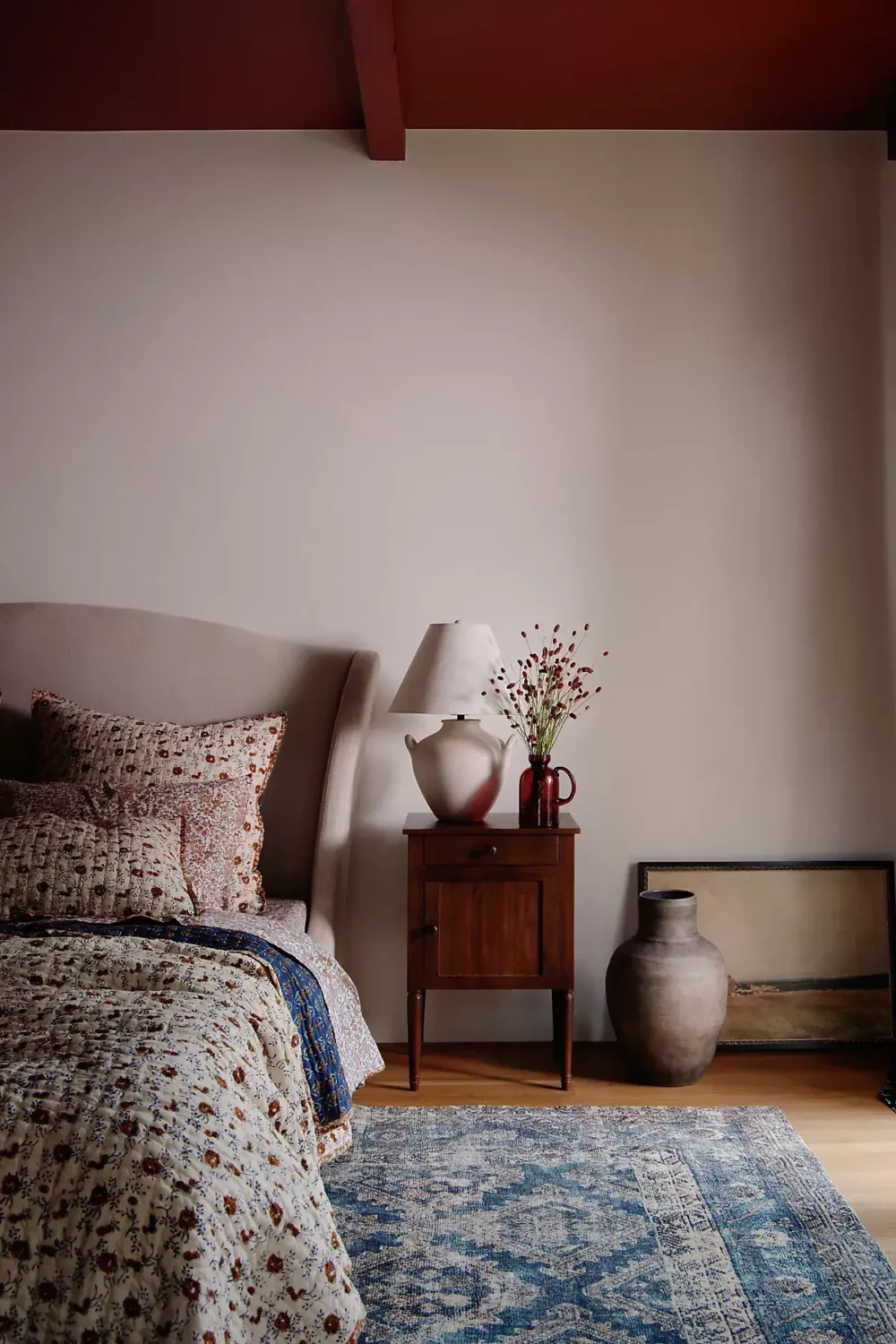 The bed is covered with the Rosebury quilt. On the floor lies a blue Persian rug and on the nightstand/side table stands the Marana table lamp.
The bathroom with beautiful stone walls has a vanity designed by Amber Lewis with a sleek marble top and brass fittings.
Shop the Collection