A Victorian House in London with Yellow Color Accents
On Raleigh Gardens in London stands a wonderful period home where period details and contemporary design comes together. The six bedroom Victorian house has a modern kitchen extension like many other period homes.
In the original house you can see a more traditional interior with original wooden floorboards, fireplace, and tiles. The kitchen extesion is designed in a contemporary style with a rubber floor, white walls, and a modern kitchen.
In every layer floor of this period home you can find yellow color accents that adds a sunny and warm tone to the rooms.
In the garden room you can see the original brick work from the Victorian house. It's a wonderful light room with two skylights and doors leading to the garden.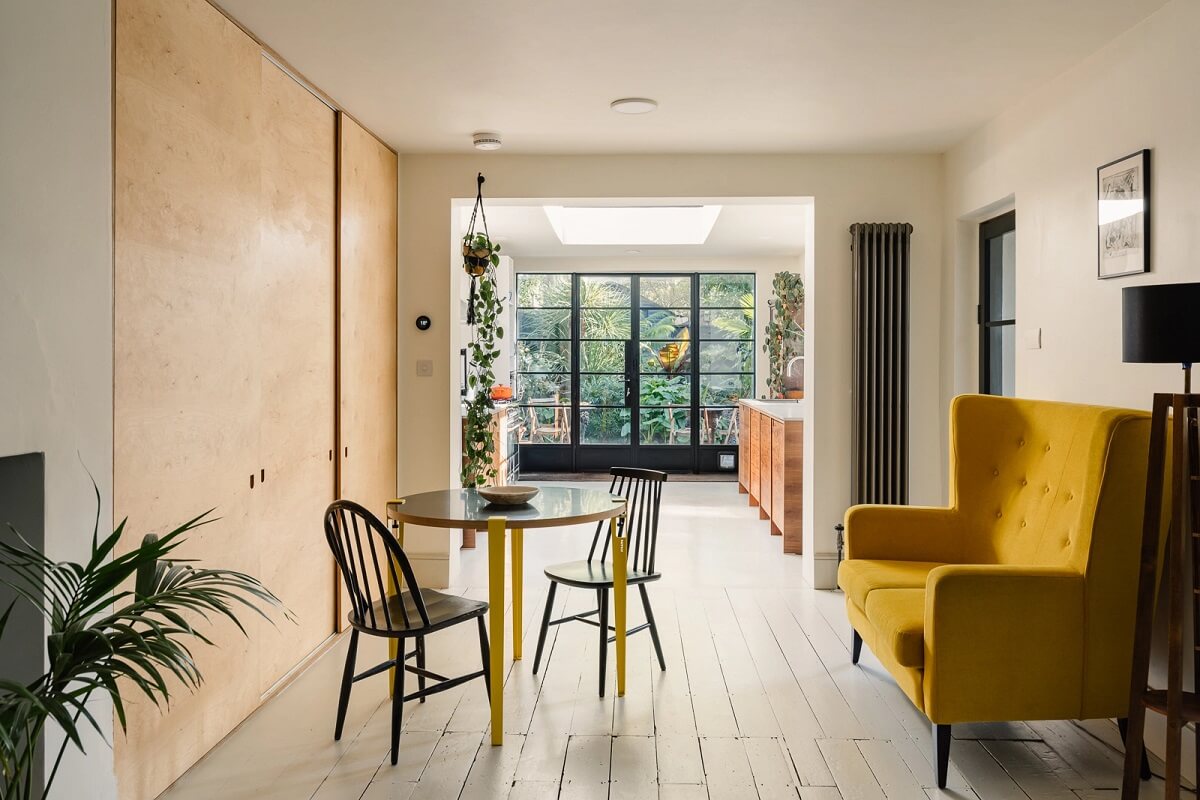 The open plan kitchen and sitting room is designed in a modern style though the whitewashed floorboards show the age of this part of the house. Built in cabinets with modern plywood sliding doors provide plenty of storage.
The white walls and floorboards maximize the natural light coming from the Crittall doors and skylights in the kitchen.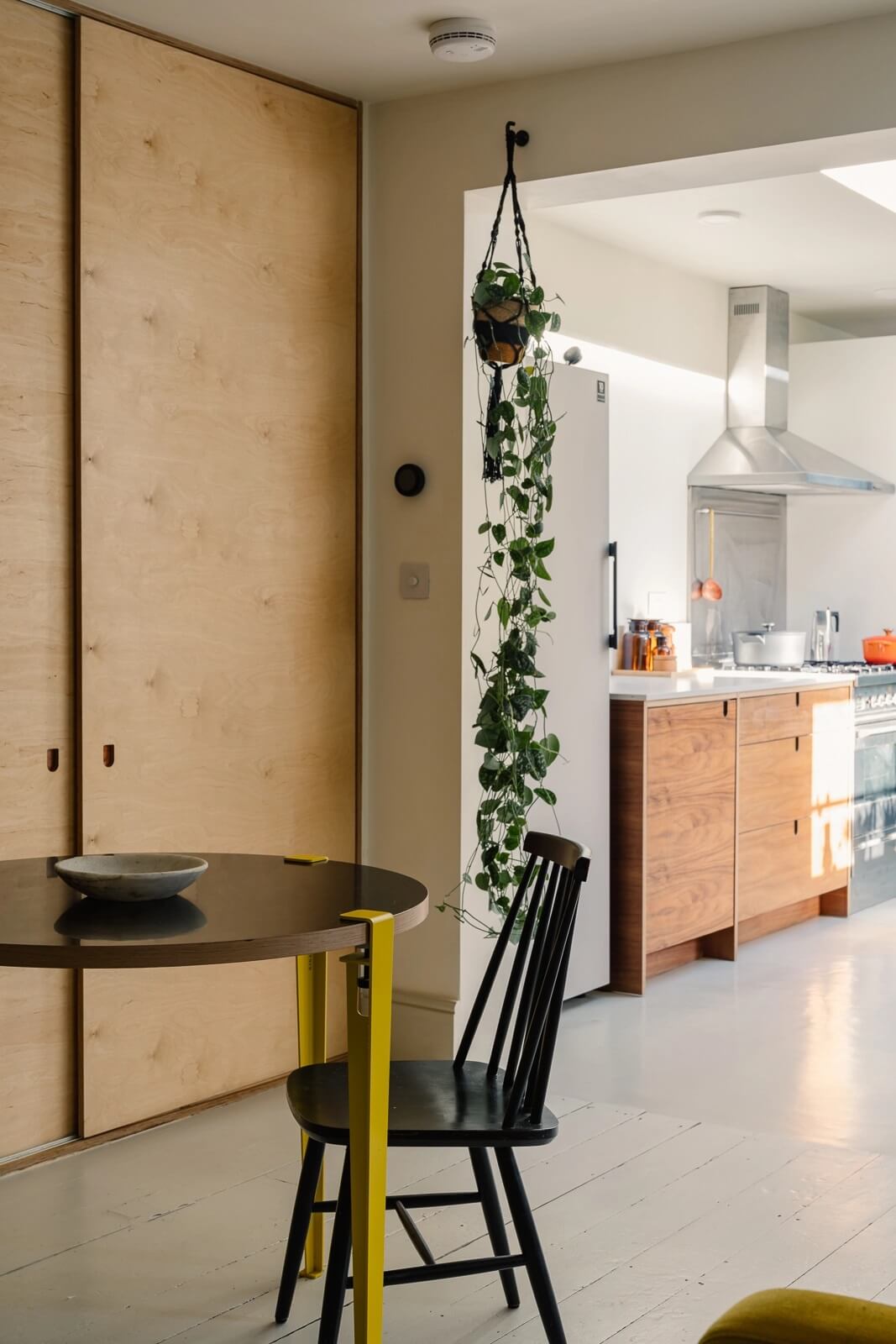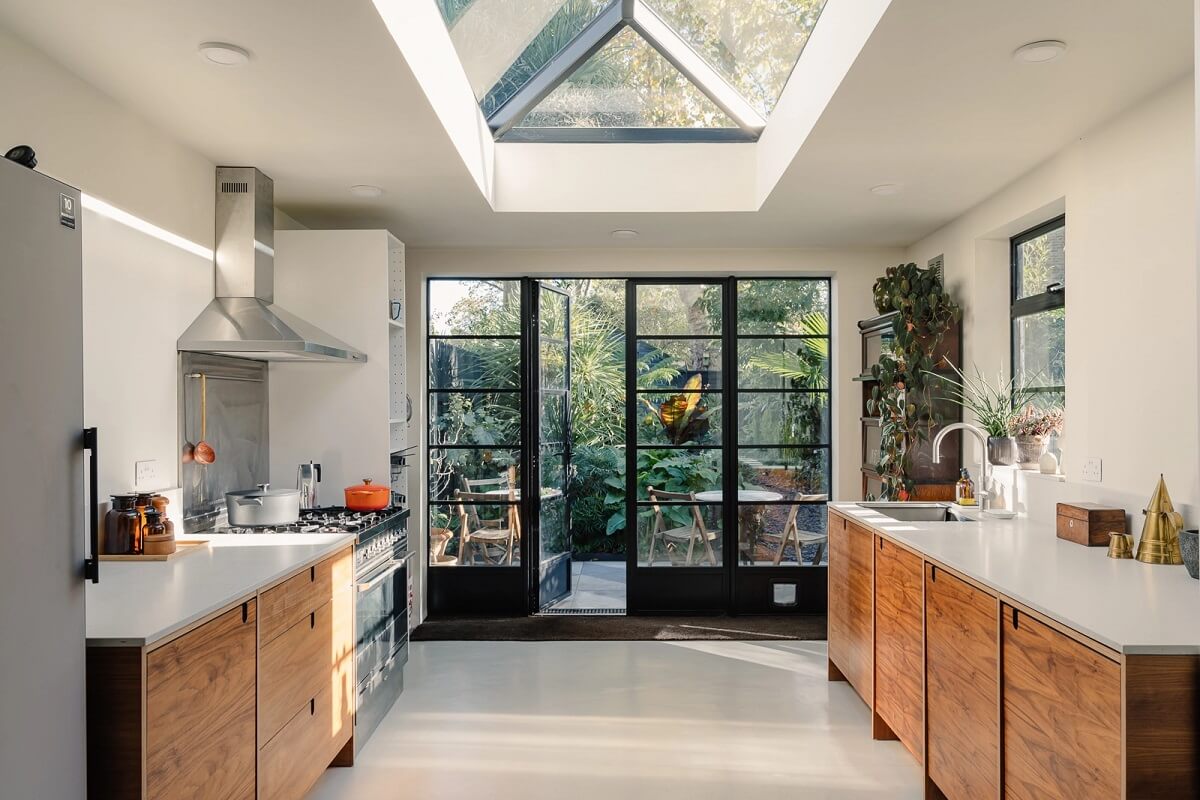 The modern galley kitchen has a durable gray rubber floor. The walnut kitchen cabinets are combined with a hardy terrazzo worktop and backsplash. With windows on two sides ánd on the ceiling it's a wonderful bright room with a great connection to the greenery in the garden.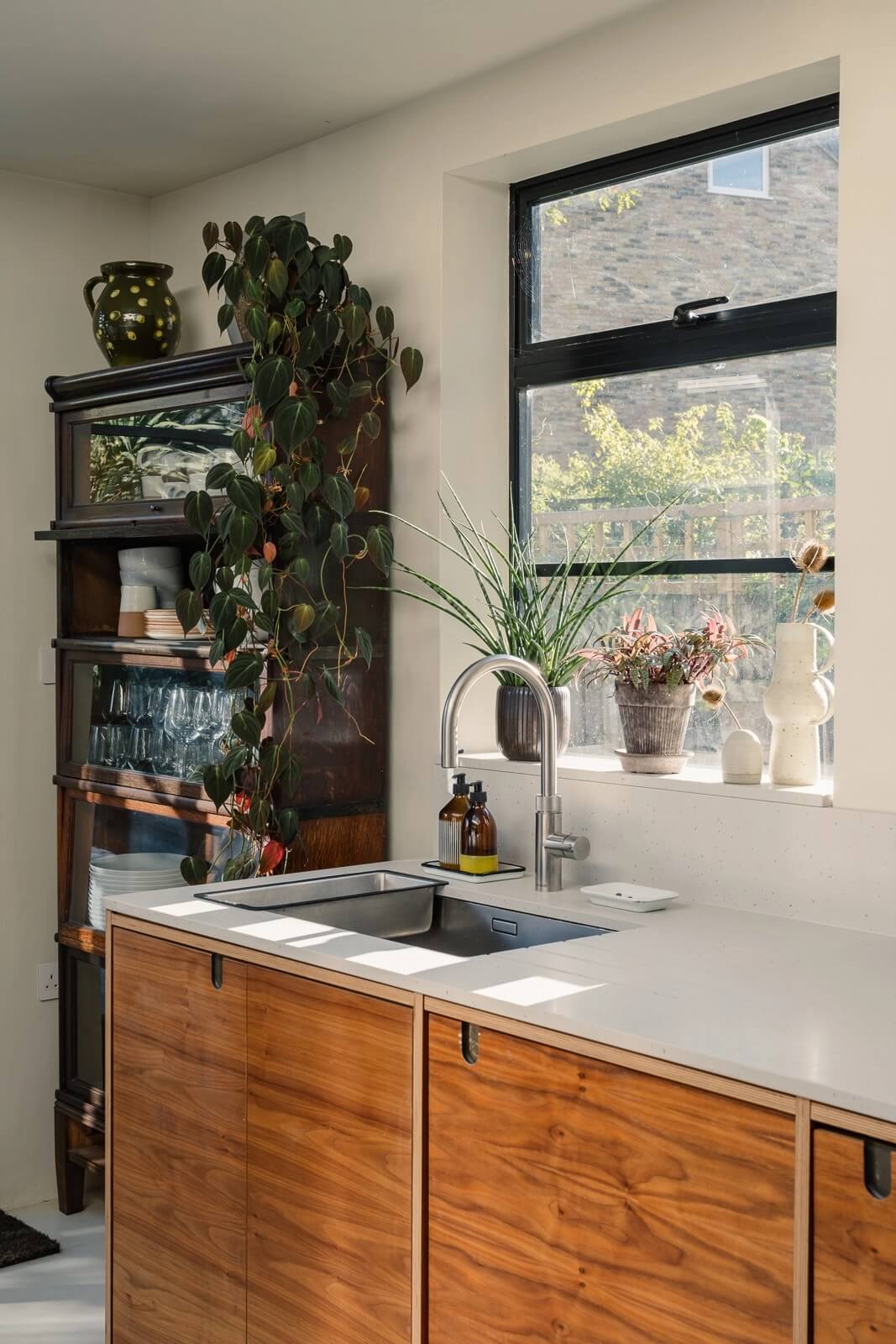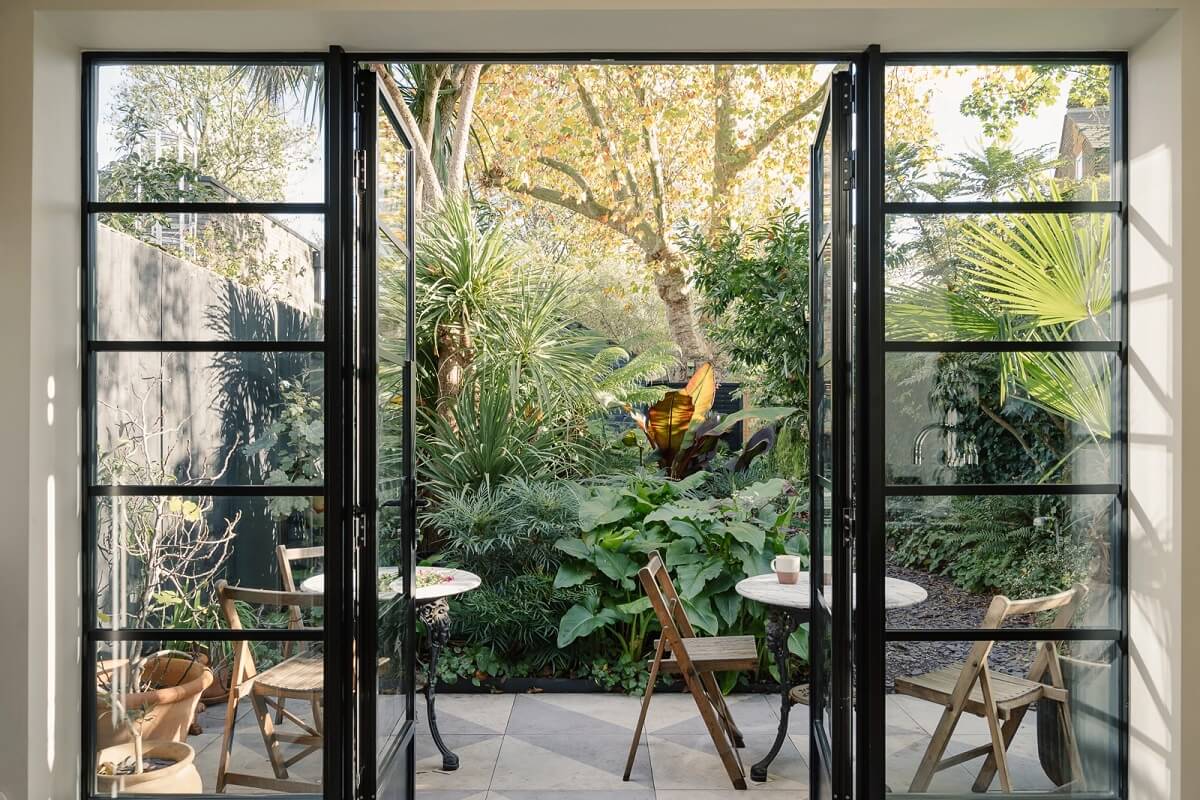 The garden room now houses the dining space. On the floor lie handmade black and white handmade encaustic tiles.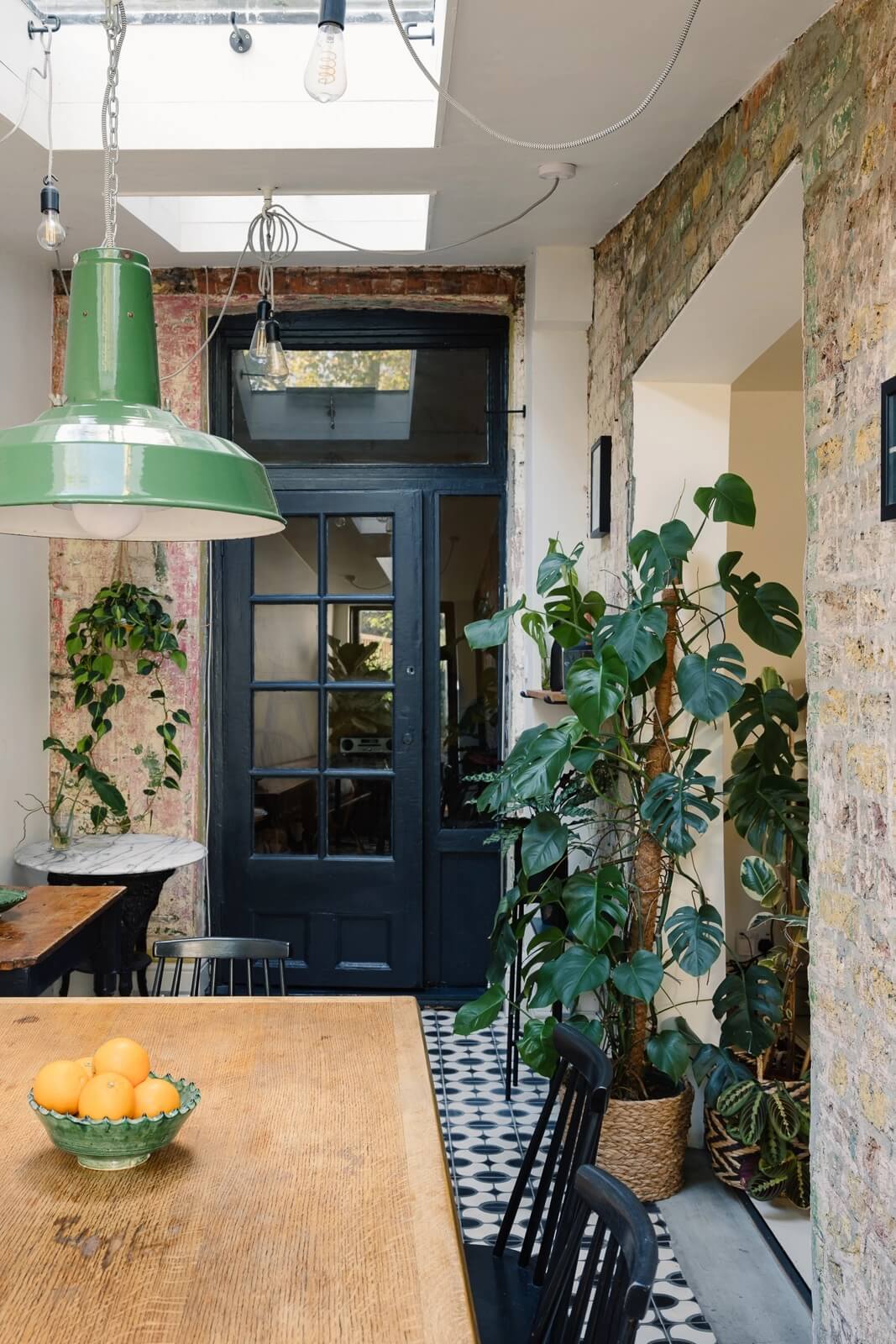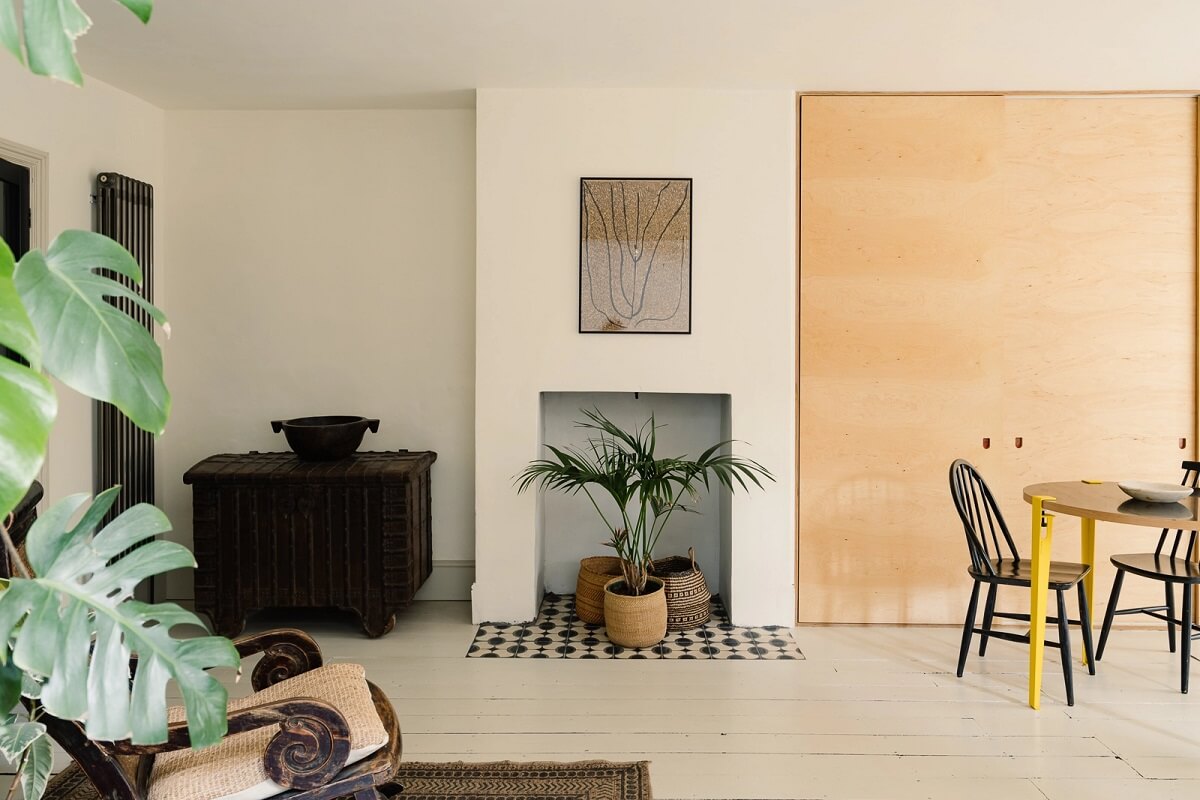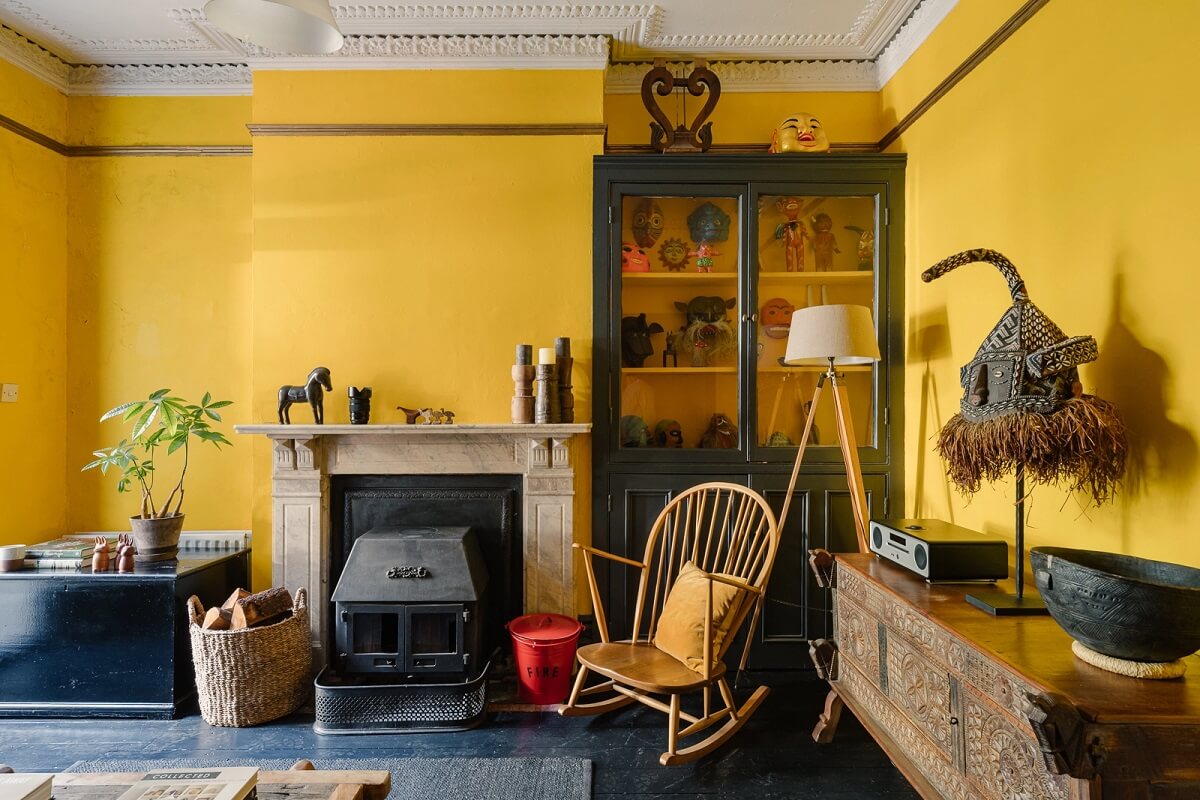 At the front of the house lies a sunny sitting room with beautiful ceiling cornicing, the original sand colored marble fireplace, and black painted floorboards.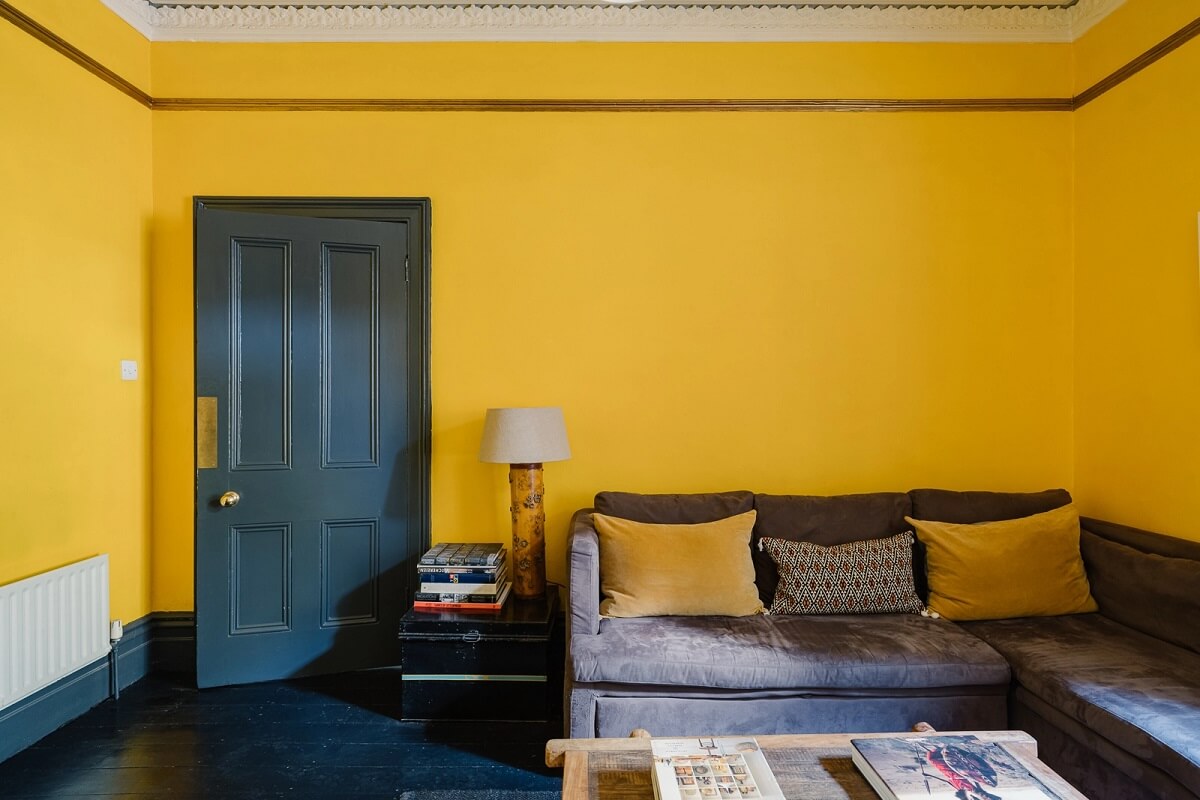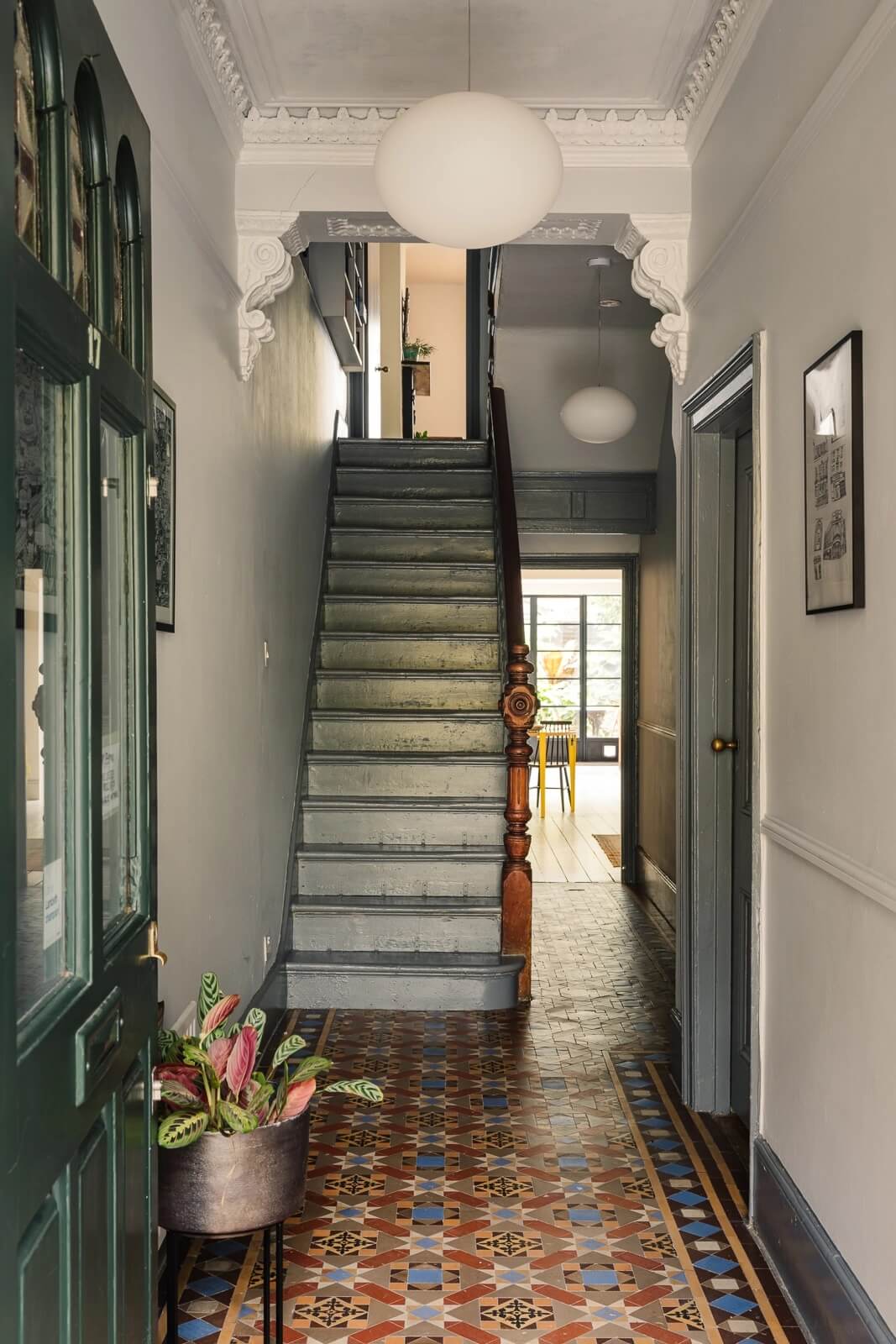 The hallway has ornate cornicing that is complemented by the original colourful floor tiles with mosaic detailing.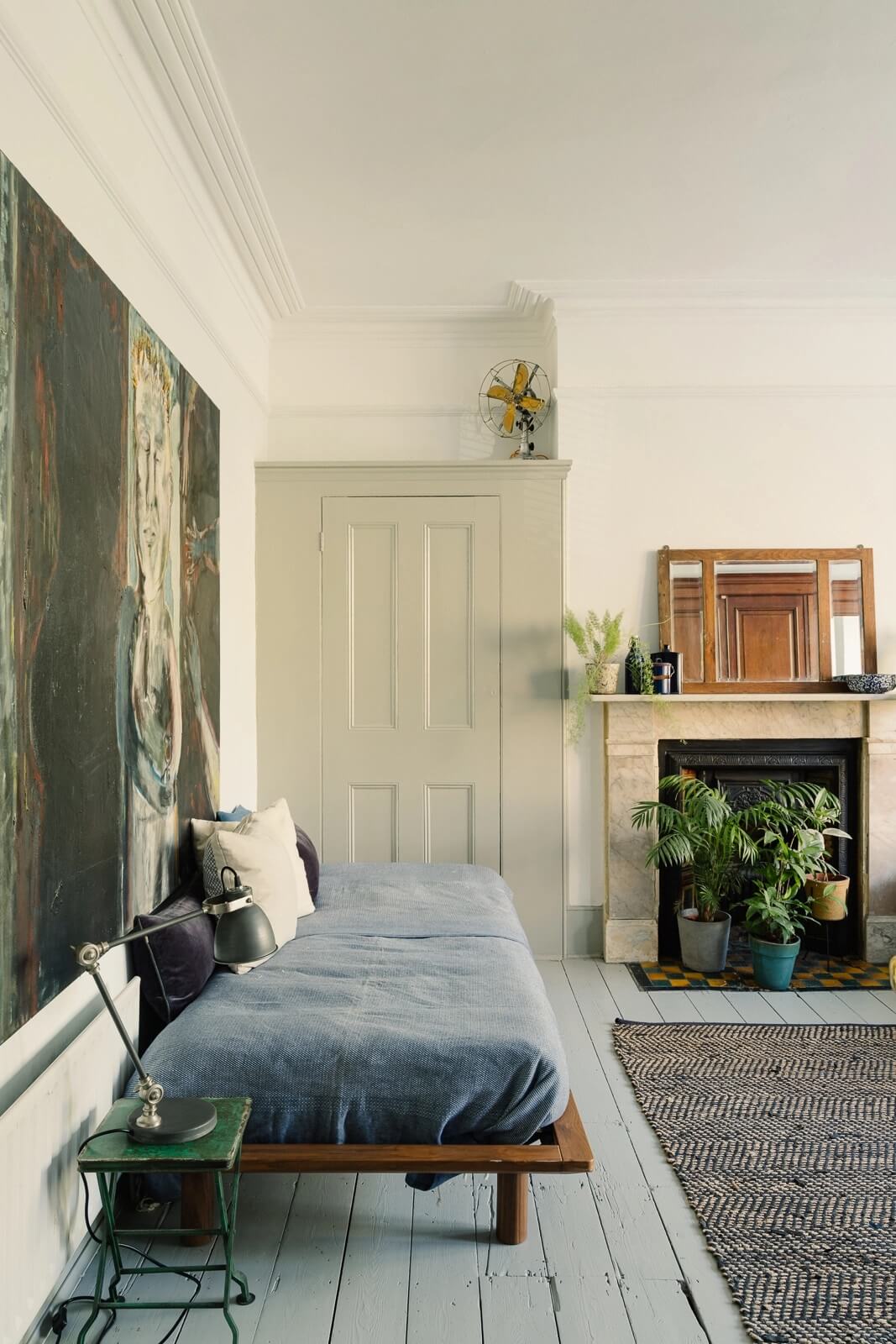 In total, there are six bedrooms in this house. On the first floor all the rooms have gray painted floorboards for a cohesive look.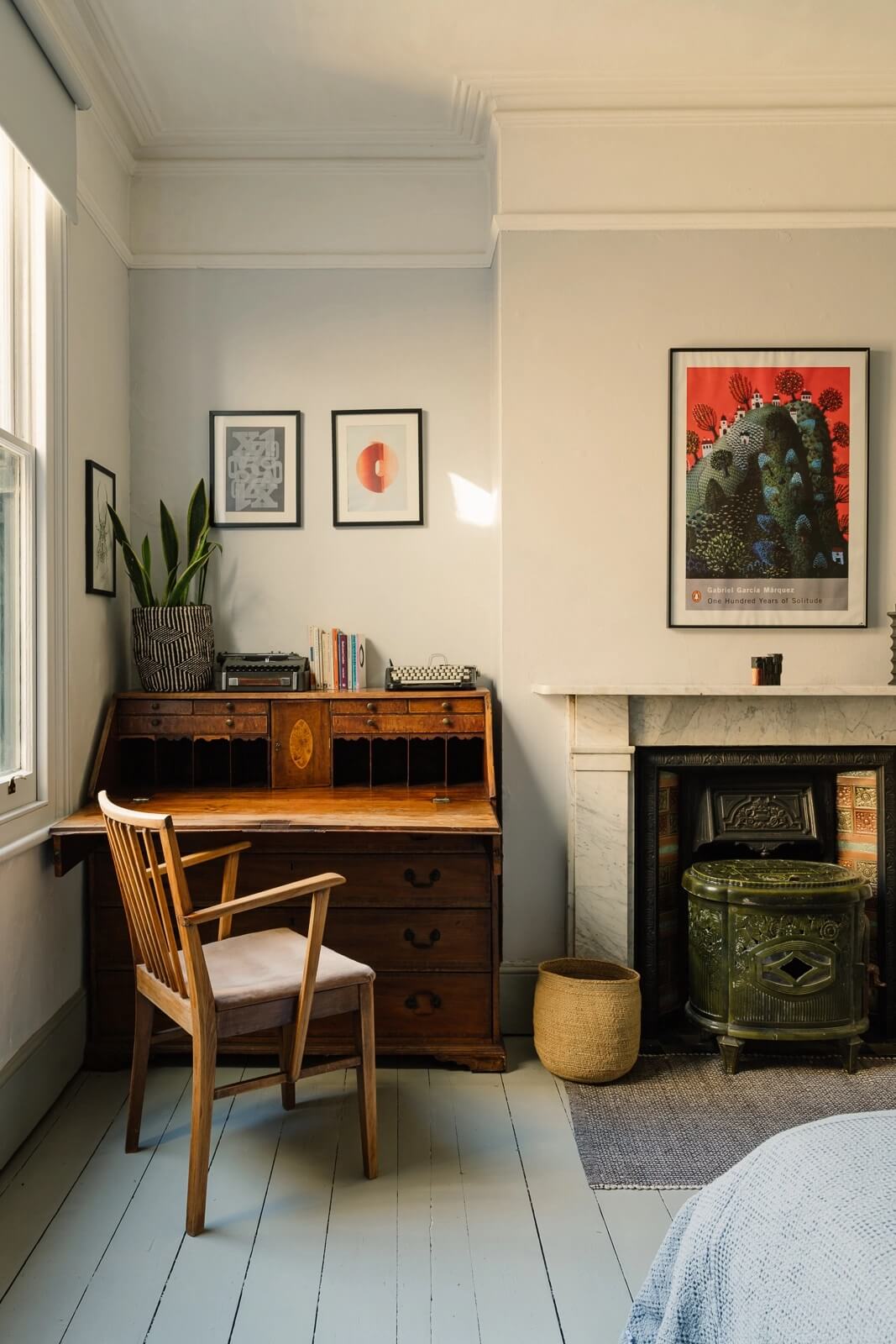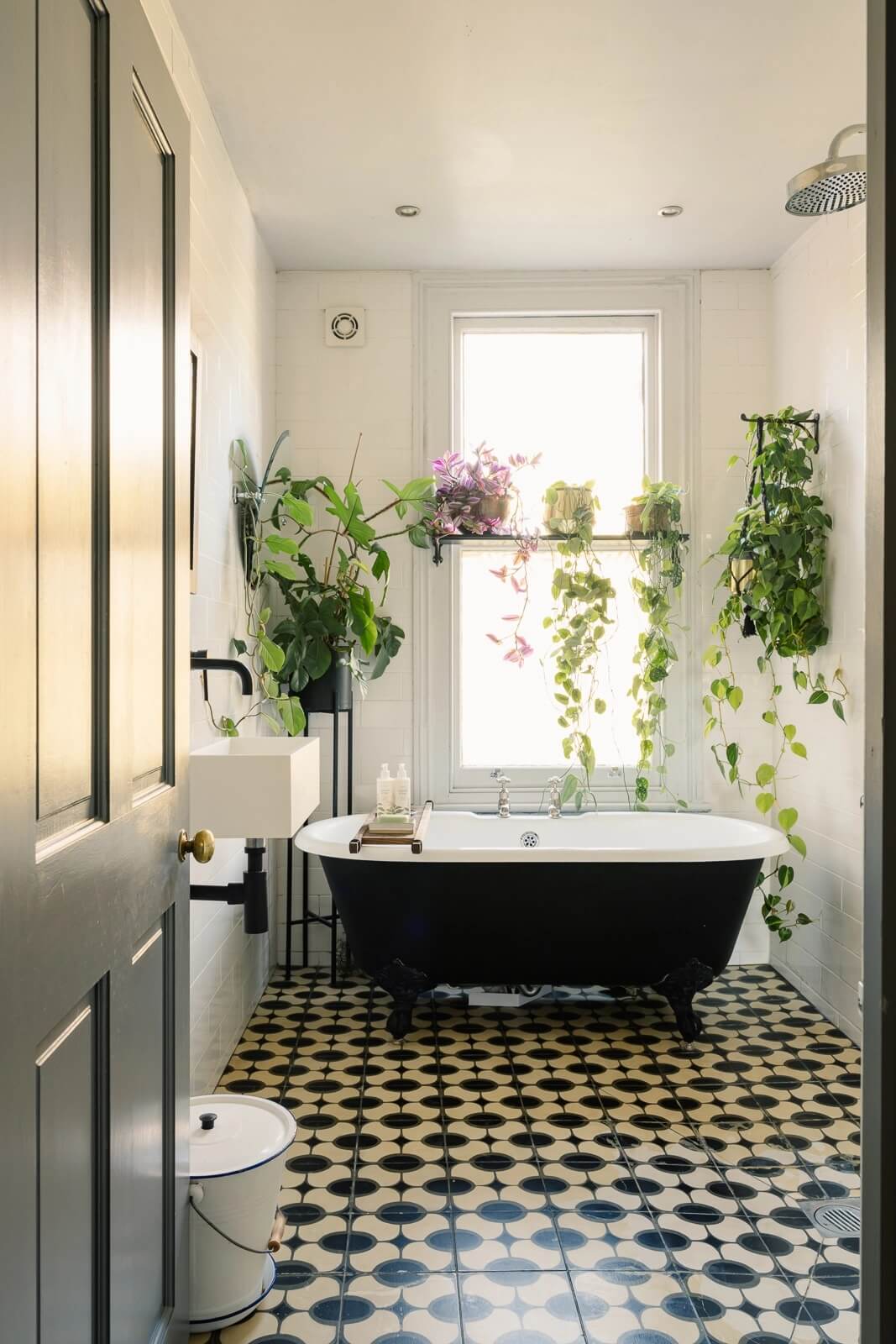 The bathroom on the first floor has the same floor pattern as the garden room downstairs.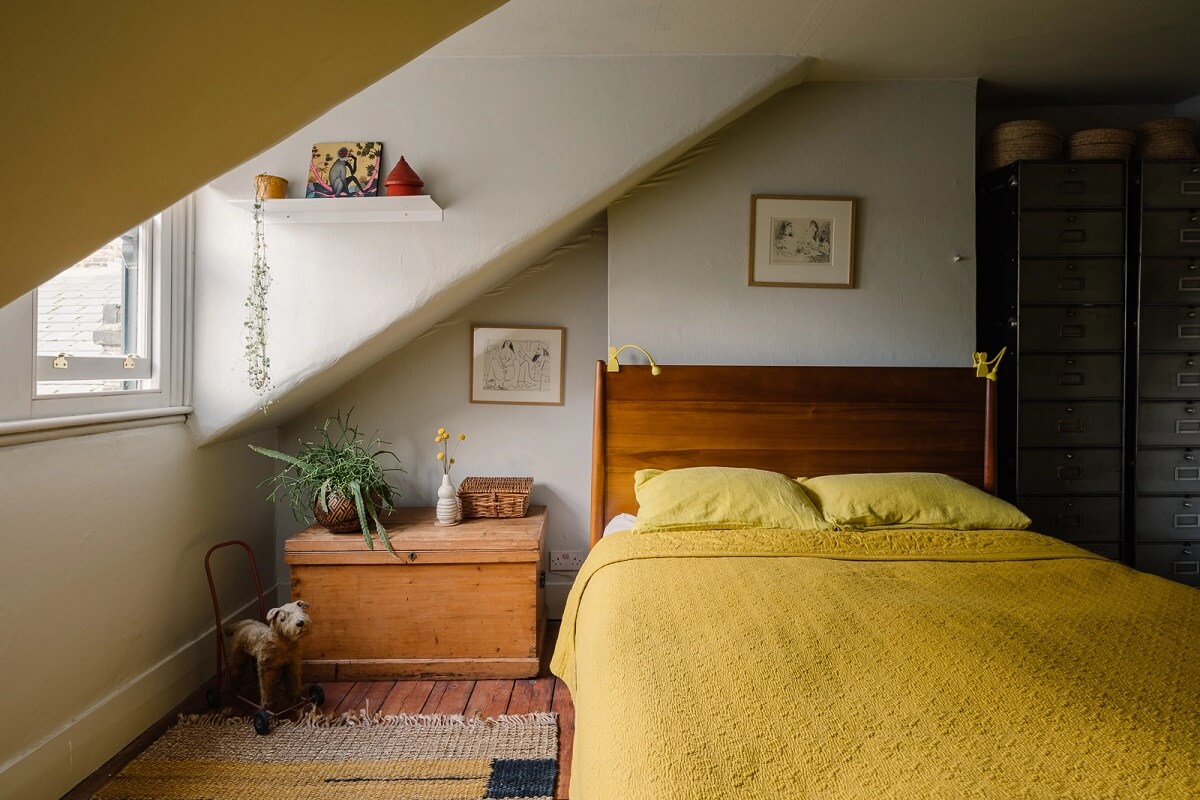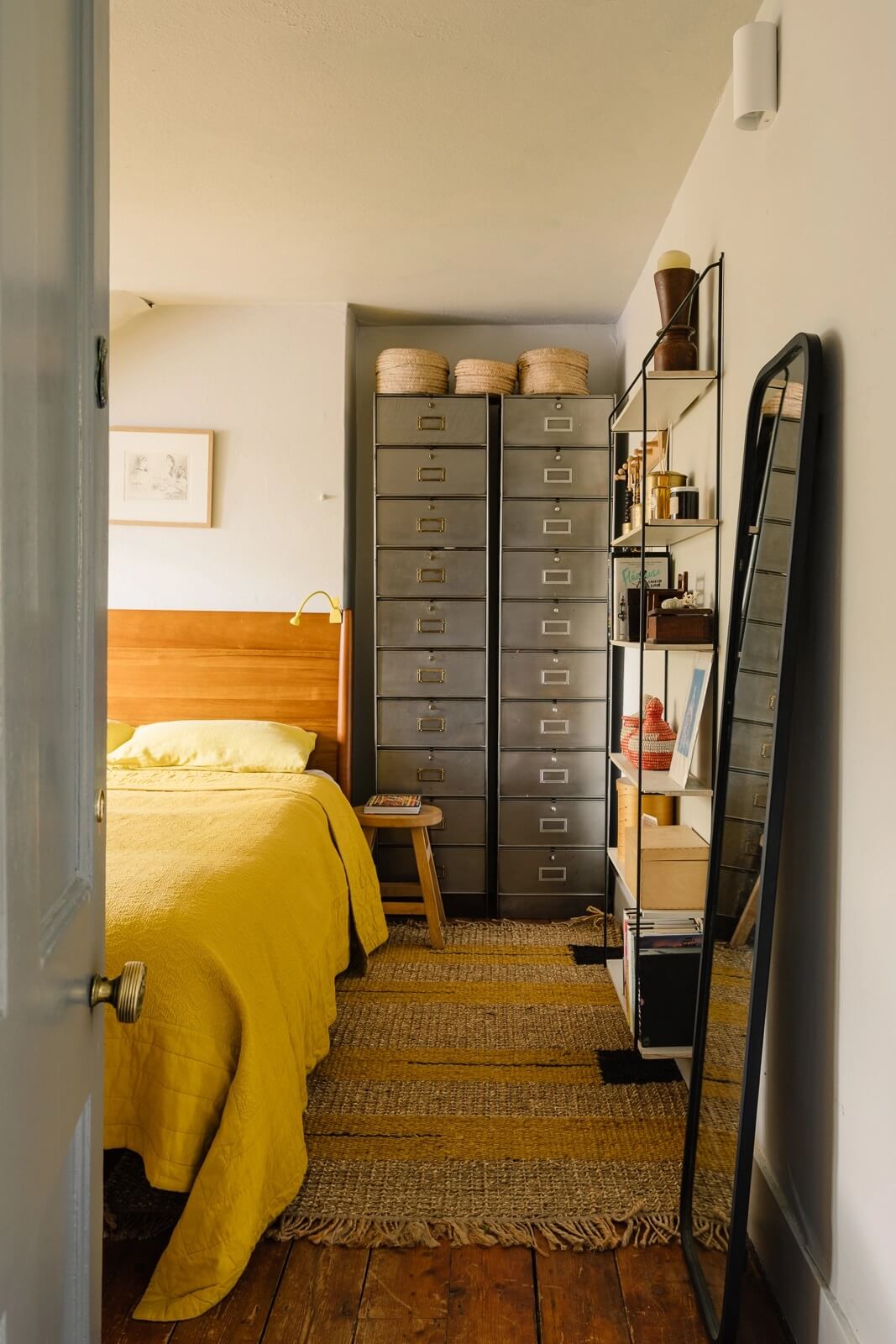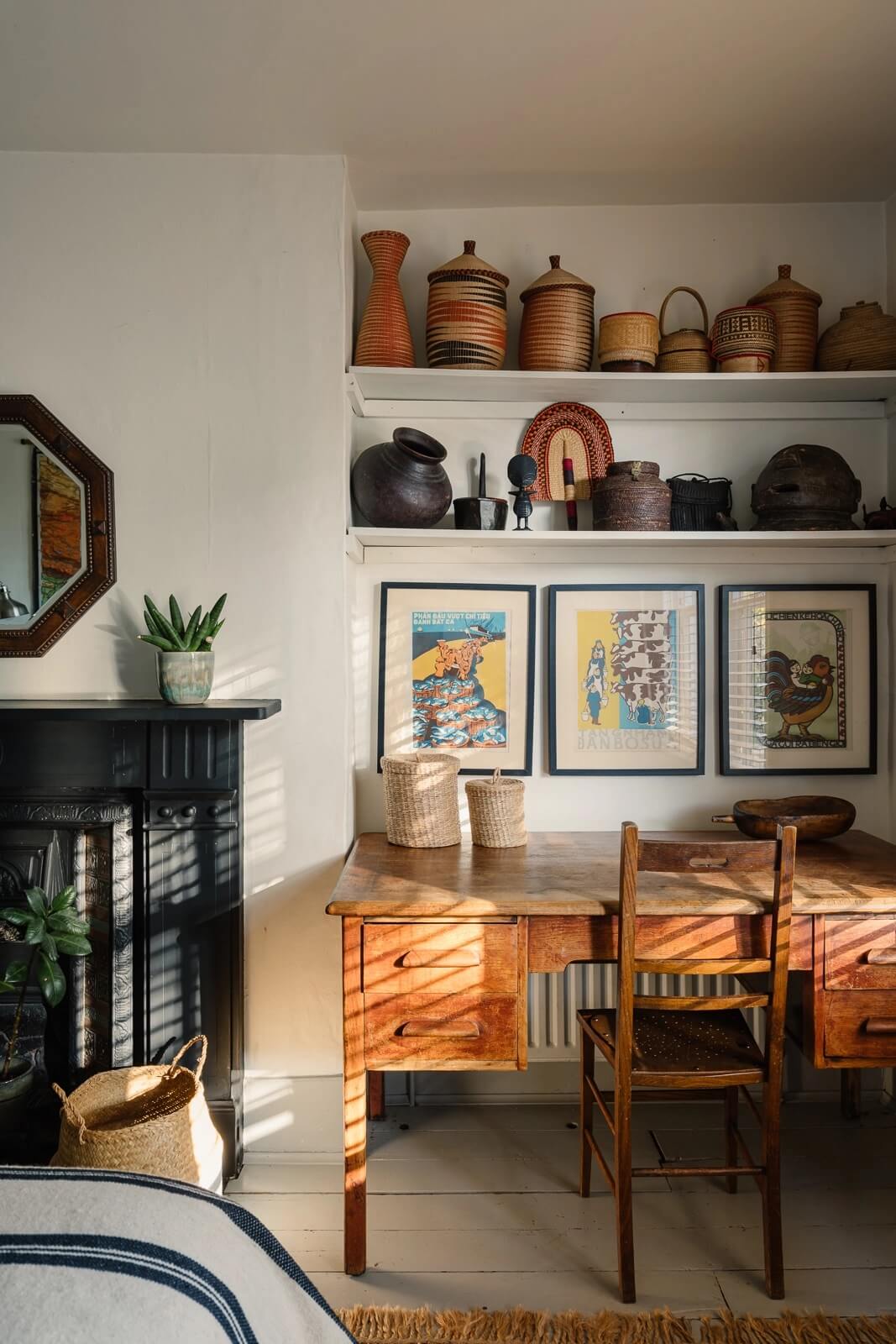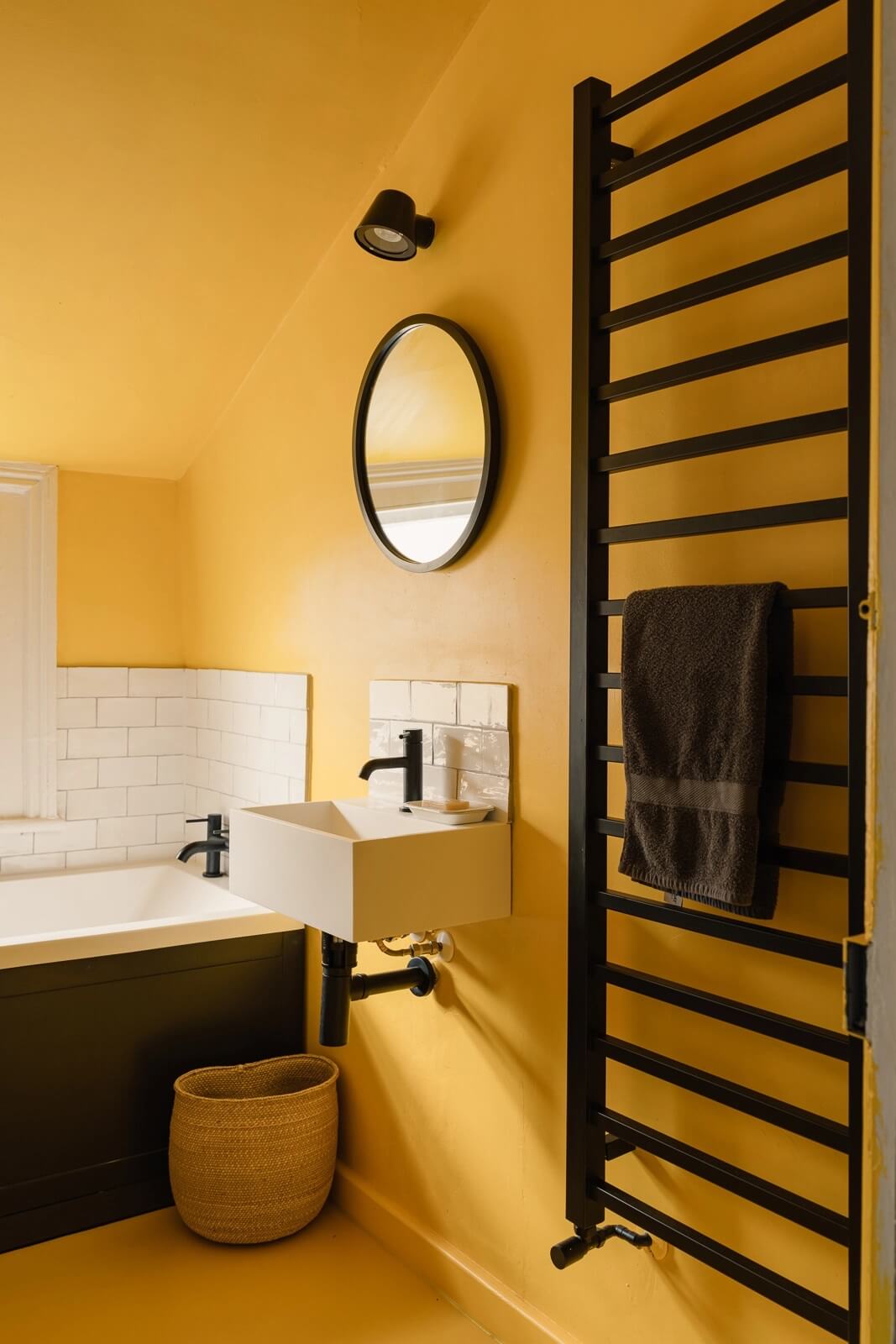 The second floor bathroom is painted in a rich buttercup yellow punctuated by matt black fixtures and finishes.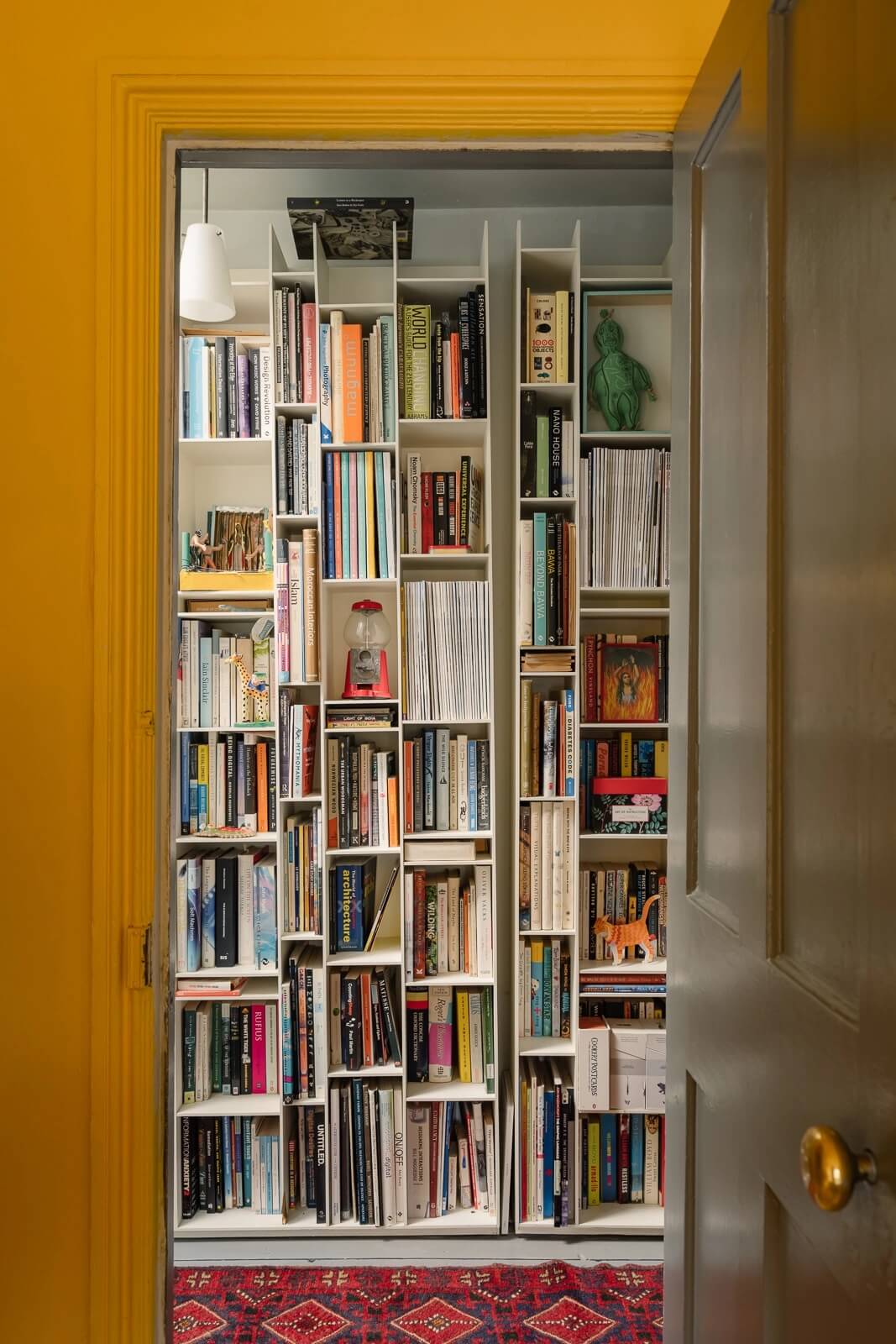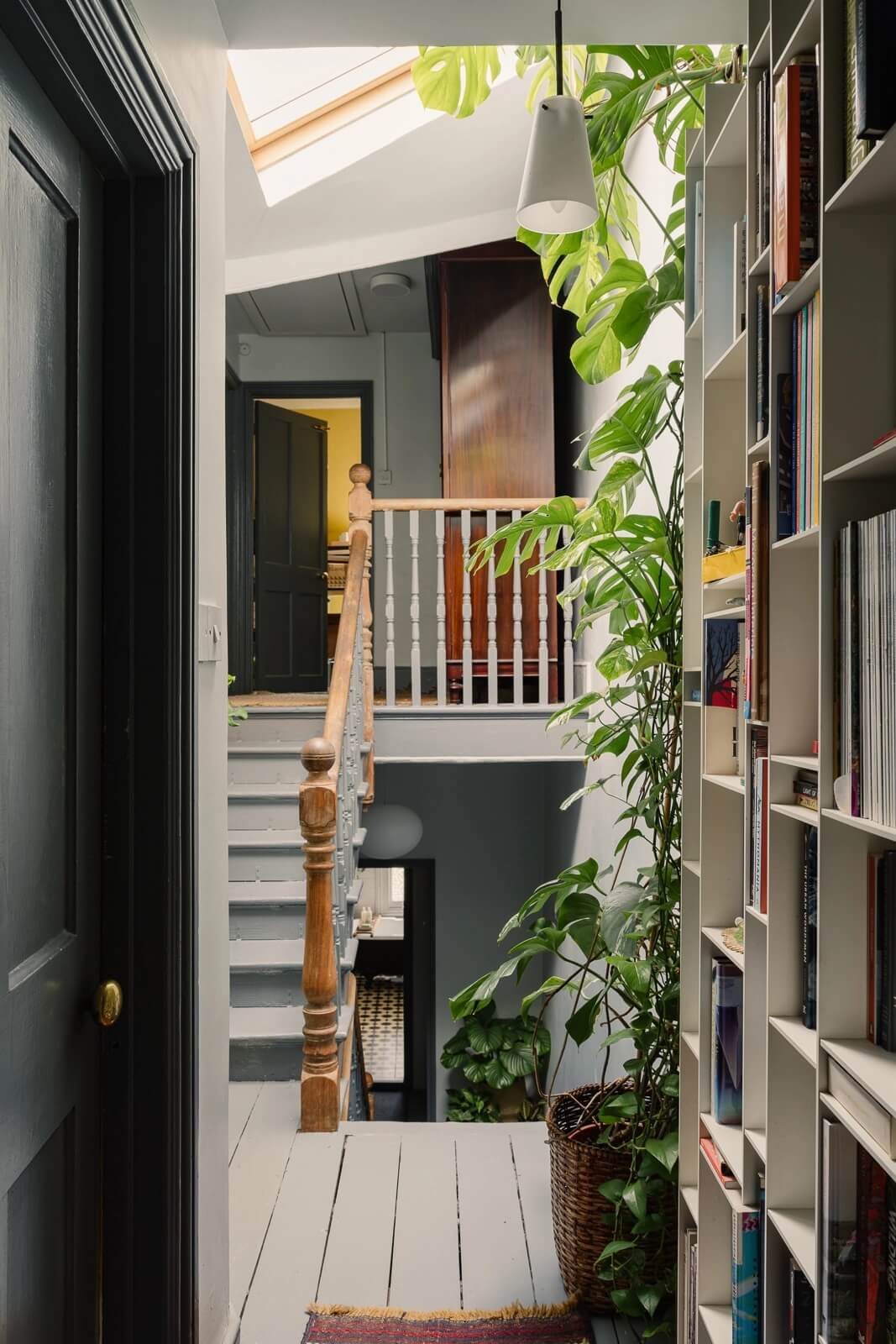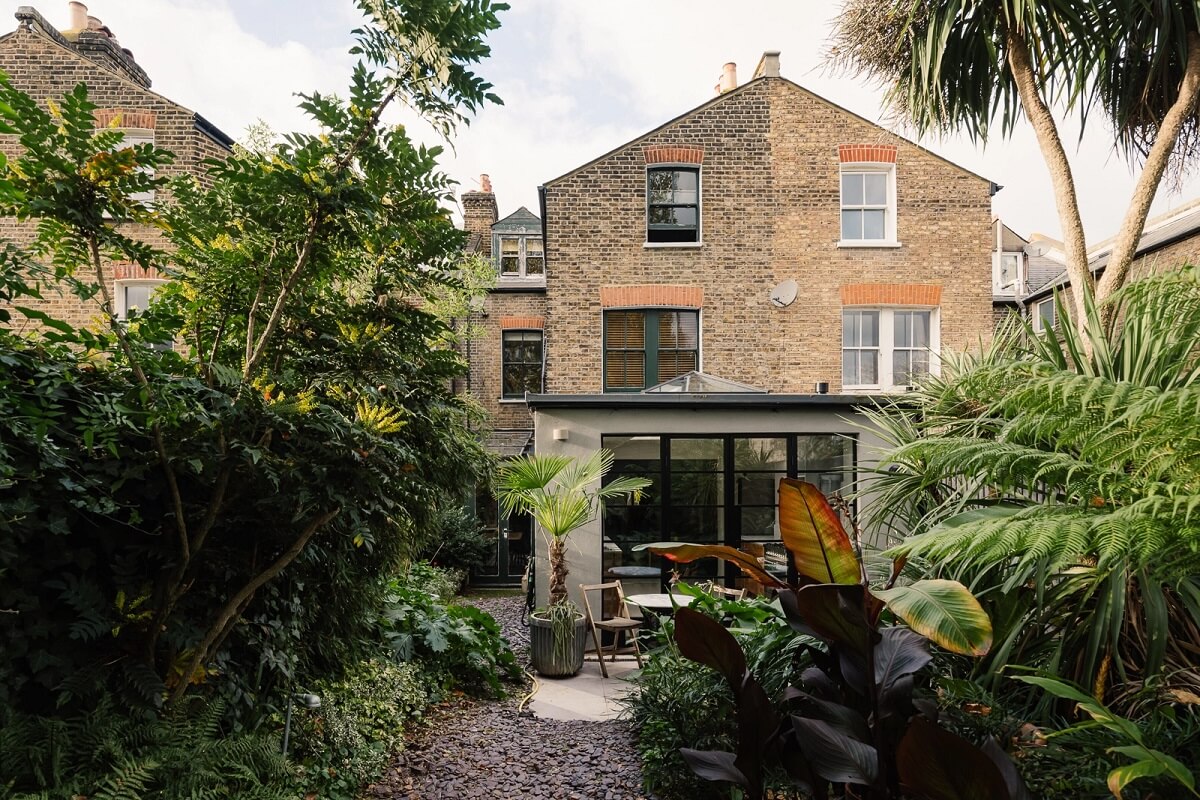 The lovely green kitchen features banana, tree fern, ginger, arum lily, several palm species, grasses, and magnolias on either side of a slate shingle path.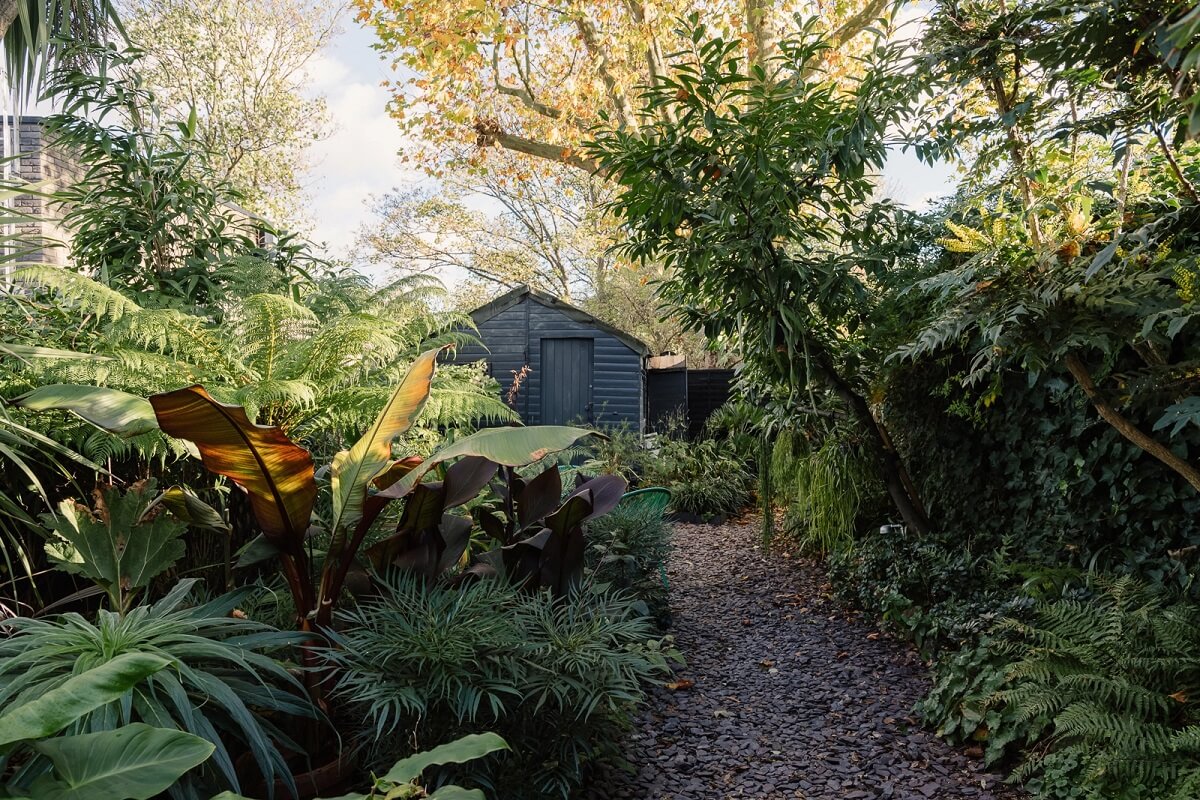 This home is currently for sale at The Modern House