A Spectacular Victorian Villa with Contemporary Extension in Bath
In Lyncombe Vale in Bath, England stands a spectacular double fronted Victorian house. The house was built in the late 19th century while the coach house was built in the early 1880s.
The house is constructed from fine honey-colored limestone ashlar in a neo-Palladian design. Surrounding the bay windows you can see beautiful stonework with as masterpiece the stone doorcase with ionic pilasters supporting a leaded transom light and entablature with a split pediment above.
The interiors are just as beautiful as the historic architecture. The house ahs been restored and renovated in the last couple of years with much attention to the historic architecture. But, the owners also added a contemporary extension so this house features the best of historic and modern design.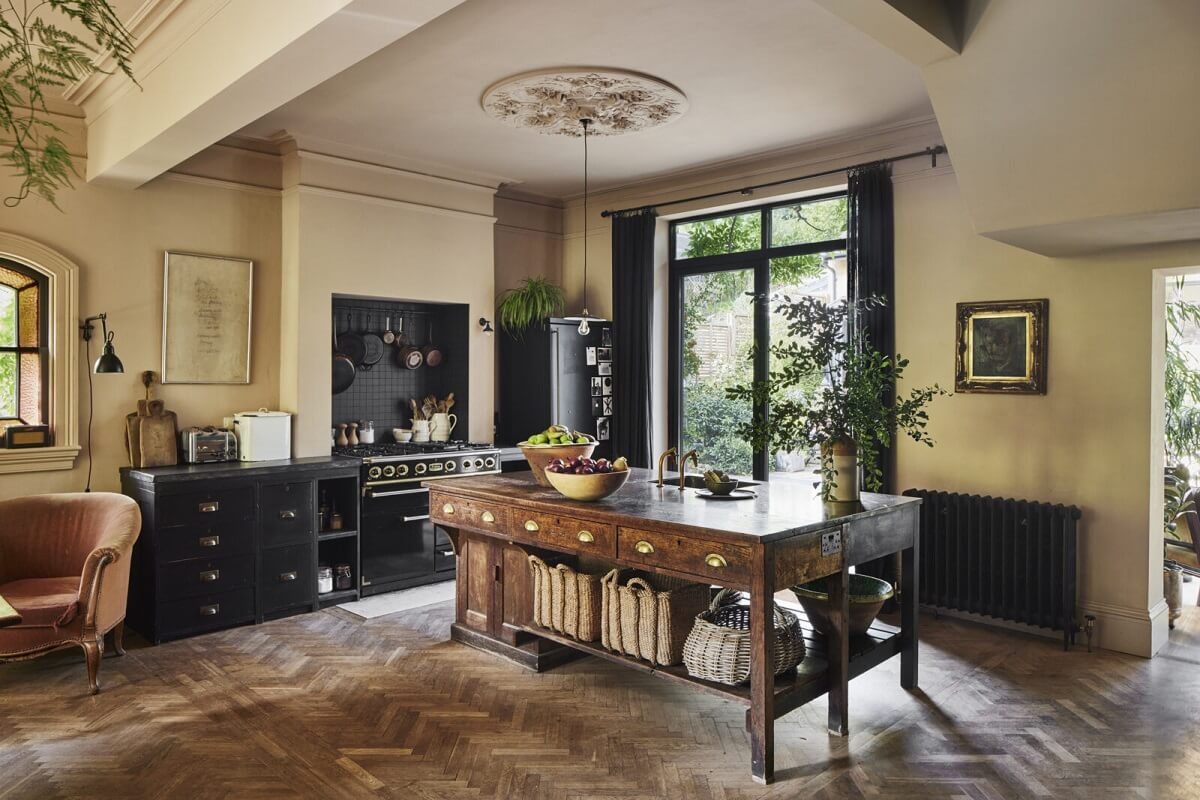 On the ground floor lies a gand open-plan kitchen and dining room. The space runs from the front of the house to the back so it has windows on two sides.
The beautiful kitchen island is made of antique science laboratory workbenches with a copper worktop.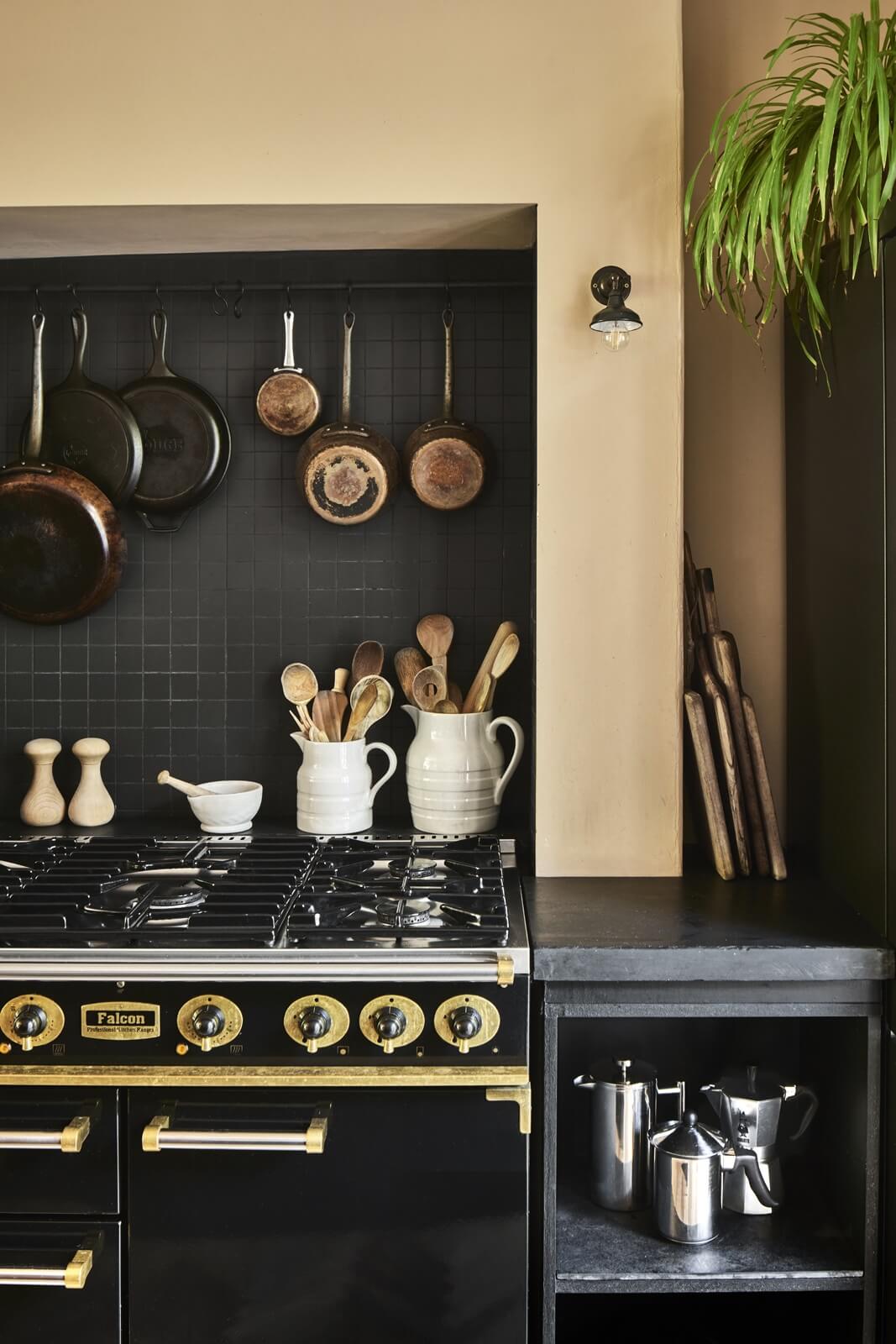 A falcon range stove is set within the hearth.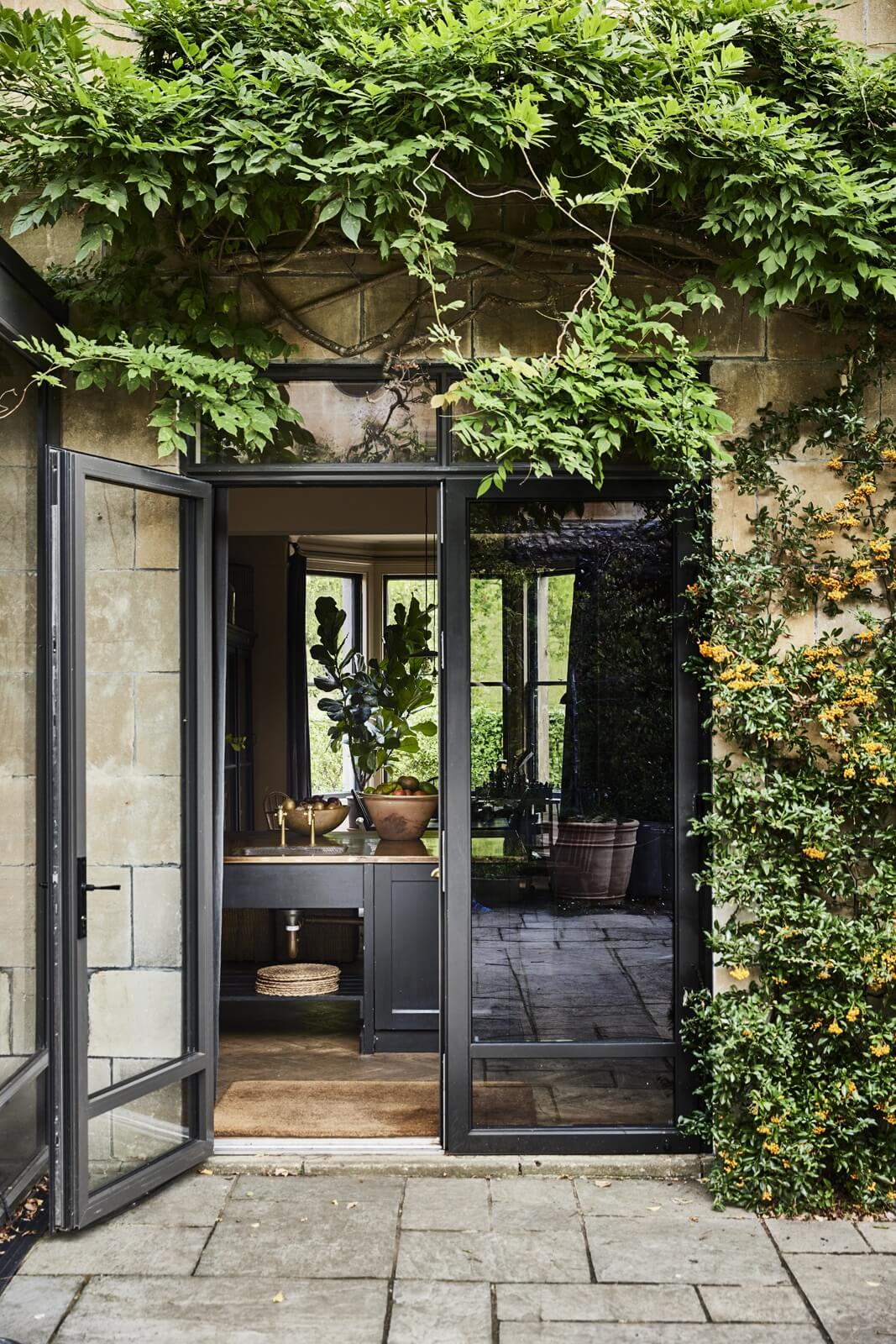 At the front of the house is the dining area with woodburner and bay window.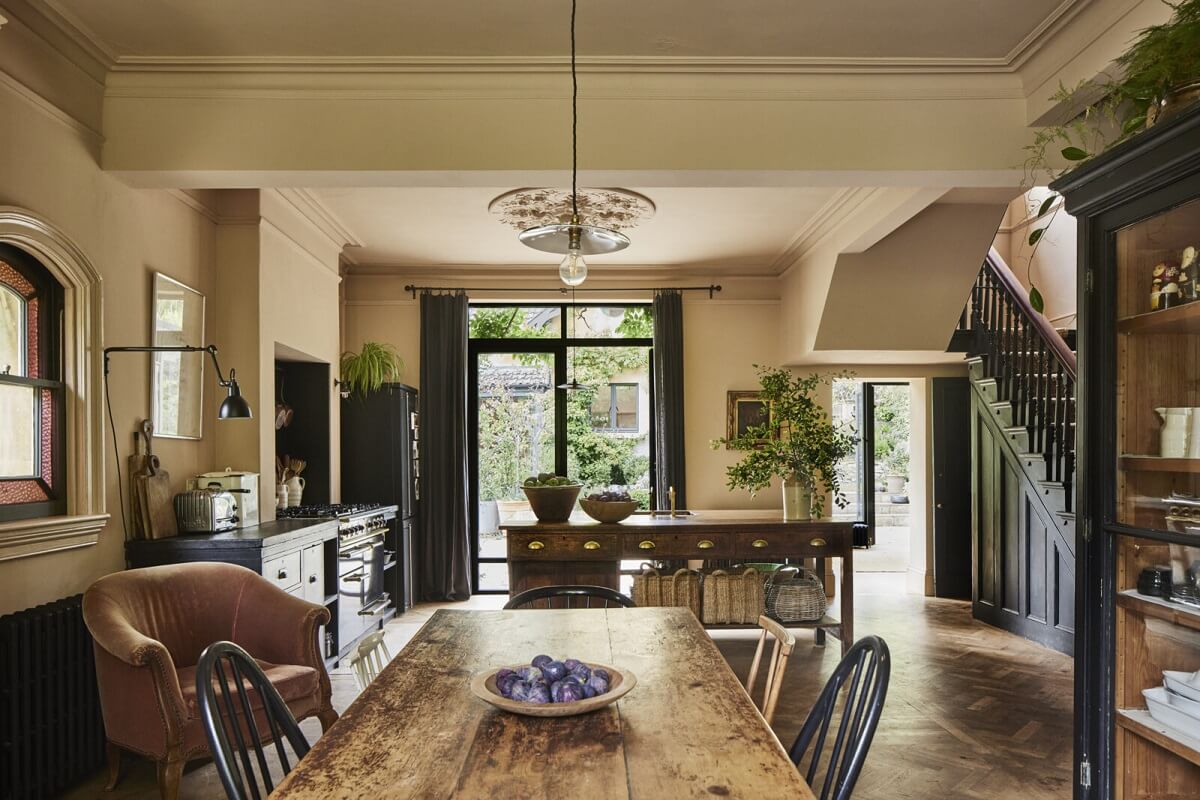 The walls in the kitchen and dining room are painted in "Clove" by Edward Bulmer.
Next to the kitchen is a dark gray pantry with open shelves and Carrara marble worktops.
At the front of the house sits this moody library/home office. The room has an original fireplace.
At the back of the house a contemporary two-story extension has been added. The full-height glass windows and French doors offer a wonderful view of the green garden.
The classical master bedroom has walls painted in a blush pink shade. In front of the bay window sits a brass freestanding bath.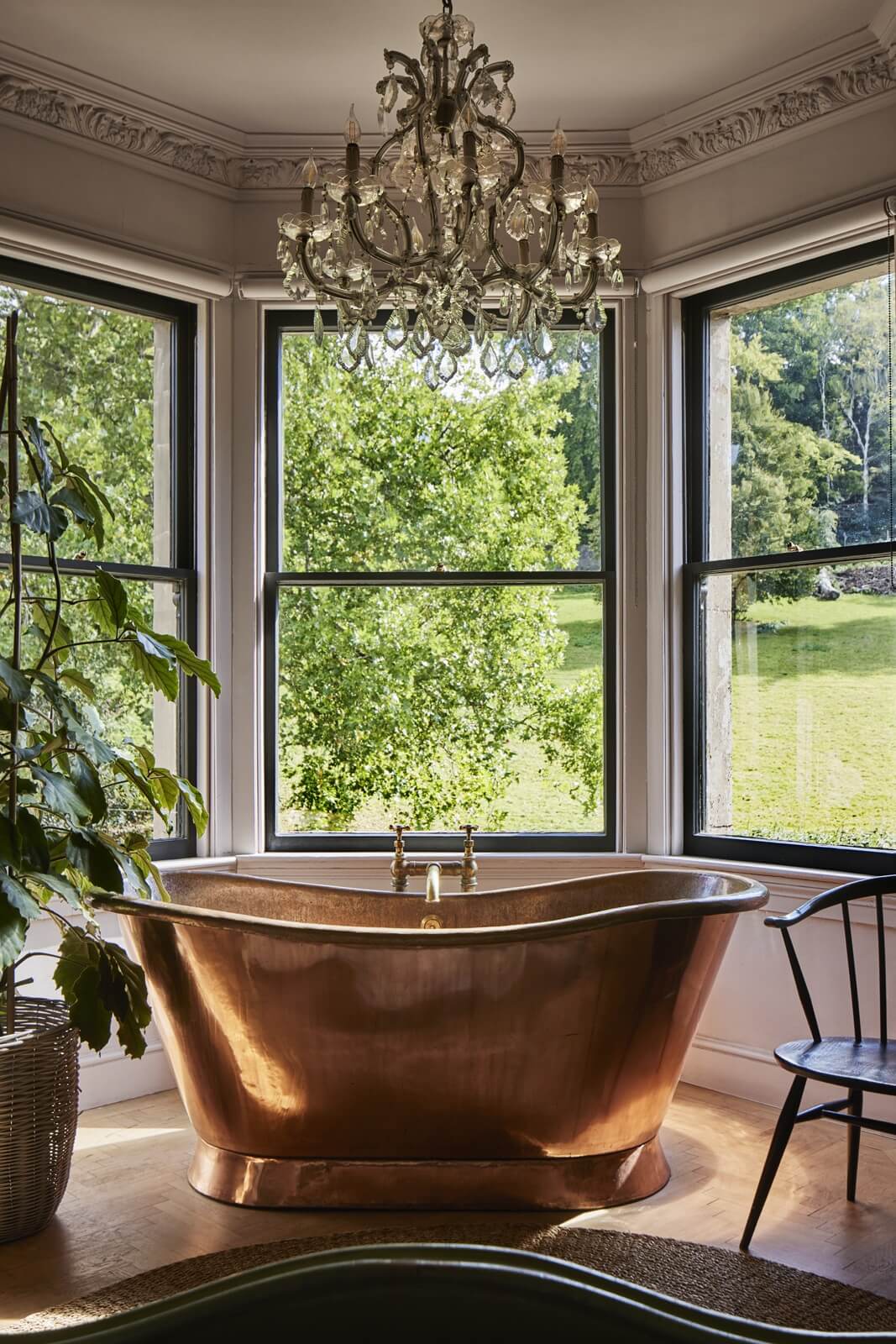 In the modern extension sits another bedroom with hand-stencilled paintings by the artist Kaffe Fassett.
The detached coach house is made of the same limestone ashlar as the main house.
The coach house is clad in pale matt-varnished plywood. The space also has a loft bedroom.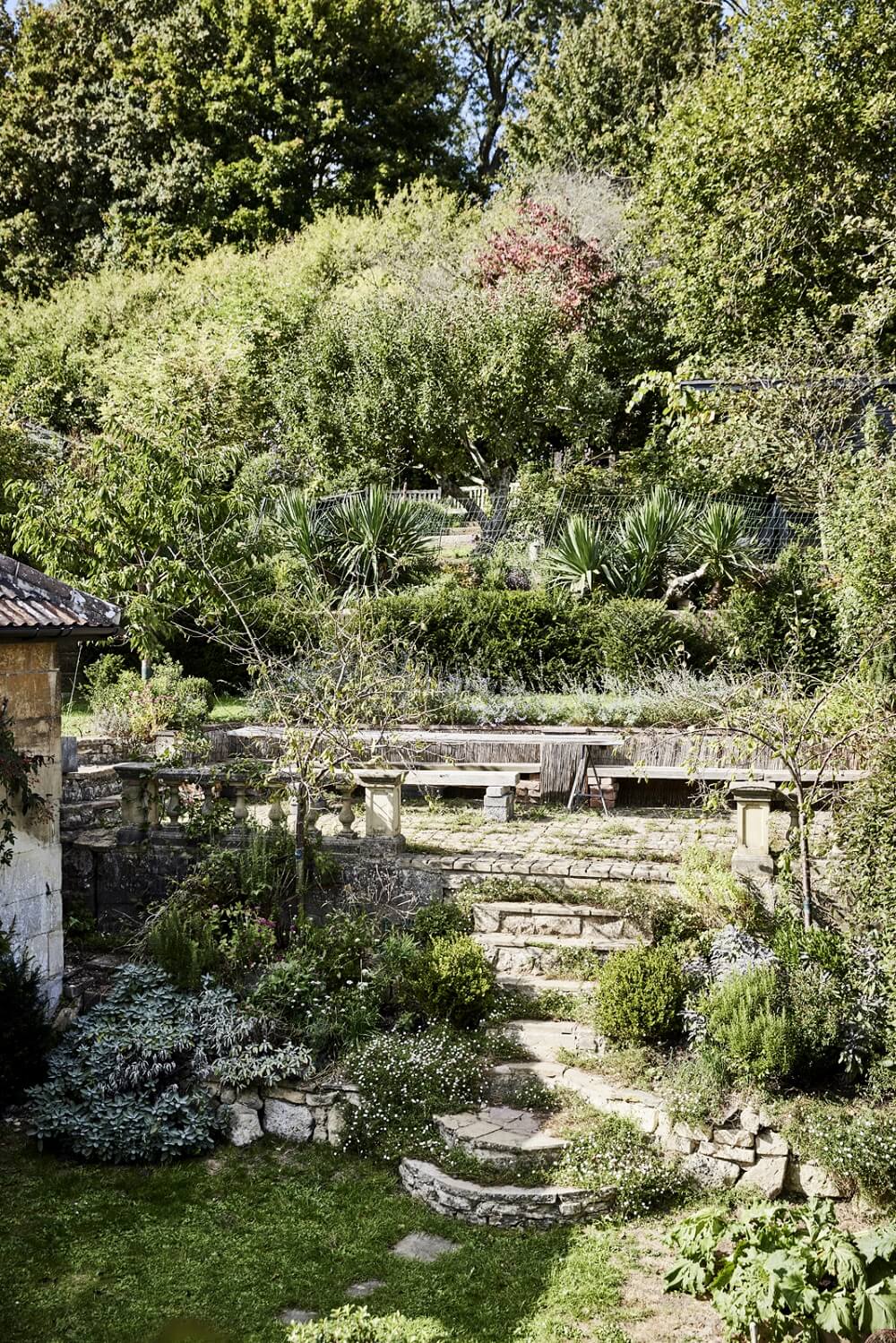 The home is for sale at Inigo.